Best Soccer Balls In 2022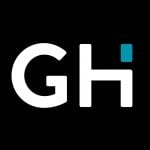 This product guide was written by GearHungry Staff
Last Updated
March 9, 2019
GearHungry Staff
GearHungry Staff posts are a compilation of work by various members of our editorial team. We update old articles regularly to provide you the most current information. You can learn more about our staff
here
.
GearHungry may earn a small commission from affiliate links in this article.
Learn more
There's a reason that soccer is called 'The Beautiful Game'. When you see a ball flying into the top corner of the net, or a team ripping a defense apart with a 30-pass move, it's a sight like no other. Of course, it wasn't always like that. Back in the day, when they used to use heavy leather balls, the game was much slower. Sure, it was still a spectacle, but it's the soccer ball technology that has truly turned the game into a thing of beauty.
Whether you're a professional soccer player or you're just playing in the park with your friends, buying the right ball will make a huge difference to your game. We understand that not everyone has hundreds of dollars to throw down on a new ball, so we've found the best soccer balls for under $100. If you really want a premium match ball, you can spend a lot more. But, the soccer balls in this list are perfect for playing every day.
The Best Soccer Ball
Wilson Traditional Soccer Ball




There's something extremely satisfying about owning a black and white paneled ball. It's definitely the most iconic design of a soccer ball and was popularised by the 1970 World Cup ball, the Adidas Telstar. It wasn't the first black and white paneled ball, but because the 1970 World Cup was the first to be televised in color, it became instantly famous. The Telstar was also recreated by Adidas to be the official ball of the 2018 tournament. Anyway, back to the Wilson ball we've chosen as our Best Choice soccer ball.
Obviously, it's not going to be as high-quality as an Adidas Telstar, but for under $10, you can't really expect it to be. The amazing thing about this ball is the way it performs for the price. A lot of soccer balls around this price are too heavy or have too much loft. That means that your game will have to change completely when you're faced with a match ball. Instead, the Wilson Traditional emulates a match ball feel but is much more durable and better suited for everyday use. You can use it on any surface and it will play consistently. Plus, if you lose it, it's not too expensive to replace. It's made from synthetic leather and has a butyl bladder, which helps it retain its shape in different temperatures and conditions. It's not the best soccer ball that money can buy, but if you're looking for an awesome budget option, this is the ball for you. Be sure to combine this with cool soccer cleats from our list.
Key Features:
Highly durable synthetic leather casing
Classic black and white panel design
Ball retains shape well thanks to rubber bladder
Ideal for recreational use and skills practice
Should ideally be inflated to level 8 10 PSI
Specification:
Brand

Wilson

Model

49035

Weight

12.8 ounces
American Challenge Brasilia Soccer Ball




American Challenge might not be the first brand that comes to mind when you think of soccer, but they make some excellent quality gear. In North America, they have supplied equipment to pretty much every soccer league there is, so they know a thing or two about making quality soccer gear. Their main export is the American Challenge Brasilia Soccer Ball. It's designed to be used on grass fields, but it's actually suitable for playing pretty much anywhere. 
It's a 32-panel ball made from thermoplastic polyurethane. The panels are machine stitched together and just underneath it has two layers of polyester/cotton lining. That makes it durable. It's not going to be as water-resistant as soccer balls with fewer panels, but the TPU material makes it ideal for playing in the street. This is because it makes it abrasion-resistant, so it won't get quite as scuffed up in the process.
It's available in sizes 1-5 and is an excellent choice for youth players developing their game. It moves nicely and feels similar to a premium quality ball. The difference is that it won't move through the air the same and isn't as hard as an adult match ball. The super-bright color scheme is also a big plus for kids. Not only do they love the way it looks, but it's also easy to find when they kick it in the bushes.
Key Features:
Available in five bright shiny color options
Four different sizes to choose from
Hybrid bladder retains air for up to 4 weeks
Designed for use on grass and soft surfaces
Ideal for personal use and kids training sessions
Perfect Soccer Coach Balls Pack




Perfect Soccer isn't a huge, well-known brand in the world of soccer. This and the fact that Perfect Soccer Coach Balls Pack is priced at nearly $30 means that they really have to impress if they want anyone to buy this ball. Fortunately, they have, and people seem to be responding really well to the ball. It's even been endorsed by Quincy Amarikwa, who currently plays for D.C United in the MLS.
This listing is either for one ball or a pack of five or ten. If you decide to buy in bulk, you get a hefty discount, which makes this a great option for soccer coaches or players that want a lot of practice balls. It's not easy to find much information about the construction of these balls but we can tell you that they're durable enough for everyday use. They are made from synthetic leather and have a butyl bladder. Plus, it's a 32-panel ball that's been machine-stitched, which makes it durable and soft to the touch.
The company initially released some beta versions, which didn't hold together well, but they've now fixed those problems with this latest version. A quick read of the Amazon reviews shows that the company has an excellent record of customer service and are quick to help with any problems. Oh, and it comes with a free bag to carry your soccer ball(s) to training. Our handy guide to the best beach volleyballs features more great products like this.
Key Features:
Synthetic leather outer
Butyl bladder
Packs of 5 and 10 available
Available in size 5
Specification:
Brand

Perfect Soccer

Weight

1.5 pounds
Select Numero 10 Soccer Ball




The Select Numero 10 is sort of an outcast in this list. When you pick it up and take a look it seems more like an old-school soccer ball than something modern. But, don't let that put you off. This is a fantastic football that gives players a real authentic experience. One of the best things about this football is that it's NCAA and NFHS approved, which means it can be used in college matches, inter-school competitions, and more. It's really rare to find a ball in this price range that's approved by these organizations, so it's an absolute bargain.
The reason it seems old-school is because of the thick, padded panels. It's made from FPUS 1500 synthetic leather and has a 1.5mm hand-sewn polyurethane outer shell. This high-quality construction means that it's going to last for a very long time. It even comes with a two-year warranty, which is much more than you get from most soccer ball manufacturers. When you first play with it, it might seem a little hard, but it does soften up after an hour or so of play. Unlike a lot of modern balls, it doesn't swerve randomly in the air. It's much more predictable and therefore excellent for practicing your technique. It has the durability and feel of a soccer ball with a three-figure price tag, but it costs less than half of that.
Key Features:
Synthetic leather/polyurethane outer
Zero-wing latex bladder
8 color options available
Available in size 4-5
Specification:
Brand

Select

Model

274150015

Weight

1 pounds
Nike Premier Team NFHS Soccer Ball

It seems crazy that we've reached this point in our list without including a Nike ball. Nike makes a lot of the best soccer balls in the world and provides the balls for the biggest club competitions in the world like the Premier League, La Liga, and Serie A. So, it stands to reason that they would make a pretty impressive training ball. The Nike Premier Team NFHS soccer ball is just that. It's actually approved by the NFHS, which means it's also suitable for school and college-level competitions.
It has a high-quality polyurethane cover that makes it glide along the ground smoothly when you're dribbling. It's also hand-stitched, which is rare in this price range and makes it much more durable than machine-stitched balls. Inside is a six-wing latex bladder that provides impressive rebound and holds in the air very well. Other than that, it's difficult to find out much information about this ball. It comes in sizes four and five and is generally well-loved by customers. There are a few negative reviews on Amazon, but they're mainly about defective products rather than actual complaints about the performance. It's a high-quality Nike, NFHS-approved soccer ball for less than $30. That's a great value. Love this product? Check out our review of the best tennis balls for our top picks.
Key Features:
Polyurethane outer
Six-wing latex bladder
Premier team design
Available in size 4-5
Specification:
Brand

Nike

Model

1376987-P

Weight

2 pounds
PUMA Adreno Training Soccer Ball

Like the Nike ball before, we knew we couldn't have a complete list without including a ball from Puma's collection. The Puma Adreno shares its name with their famous line of football boots that are revered amongst both amateur and professional soccer players. The ball itself isn't a professional standard, but it makes a fantastic training ball.
It has a machine-stitched polyurethane outer shell and a TPE and polyester lining. This covers the rubber bladder that gives the ball its bounce and gives it excellent air retention. It's on the lighter side of training balls so it would be perfect for youth players and even younger children if you choose the size four-ball.
There are a few Amazon reviews questioning the quality of this ball, but, if you look after it well, it should last a long time. If you want it to remain in good condition, don't use it on rough surfaces and clean it properly after every use. Also, make sure to pump it up regularly to help it maintain its shape. All Puma products are of good quality, but at this price, it's not going to be perfect. It does come in two very bright color schemes, which makes it great for kids. Find more great products like this by checking out our guide to the best basketballs.
Key Features:
Polyurethane outer
Rubber bladder
2 color options available
Available in size 3-5
Mitre UltimatchHyperseam Soccer Ball

Mitre is well-known in the soccer business for making durable and high-performing training balls, especially in English football. The UltimatchHyperseam is Mitre's most popular match ball. It's one of the best-made balls on this list and is perfect for both training and matches.
The most important feature of this ball is Hyperseam technology. It's Mitre's own innovation that brings together the advantages of bonded and stitched balls. Like a stitched soccer ball, it's powerful, accurate, and fast along the ground, which makes it lots of fun to play with. Plus, it has the consistency and control of a bonded soccer ball, factors that are so integral to the modern game. It also makes it really durable, which is what you need from a training ball.
The other stand out feature is the fact that it only has twelve panels. That means there are fewer areas for water to get into the ball and it makes the surface of the ball more consistent. Underneath the surface, it is foam-packed to give the ball more control and provides a cushioned impact. Amazingly, this ball has the FIFA International Match Ball stamp of approval. There aren't many soccer balls for this price that have that level of quality approval, so it has to be worth it just on that basis. You may also like our guide to the best golf balls.
Key Features:
Hyperseam technology
International Match Ball stamp of approval
2 color options available
Available in size 3-5
Nike USA Prestige Soccer Ball

If you're really serious about supporting the national soccer team, you need to buy the Nike USA Prestige soccer ball. The USA is becoming more and more important in the world of soccer, especially the women's national soccer team. The only true way to fly the country's flag is to use the official ball. And it's not just a gimmick too! It's actually a really high-quality ball.
It has a thermoplastic polyurethane outer shell that's abrasion-resistant and stops it from tearing. Inside is a butyl bladder, which holds air really well and provides a really consistent shot power. Plus, it's machine-stitched really well, so it won't come apart easily if you're training every day. All of these things add together to make a really well-made and useable ball. The micro-texture on the casing is another excellent feature that you don't see on a lot of soccer balls around this price. It gives you a lot better grip when you're dribbling and allows the ball to fly consistently through the air, so you can get it in the top corner every time. Of course, the best thing about this ball is the USA national team's colors, crest, and watermark. Even if the ball wasn't round, we'd still want to buy it! Our selection of the best medicine balls offers more great products like this so check them out.
Key Features:
Thermoplastic polyurethane outer
Butyl bladder
USA national team design
Available in size 4-5
Adidas Performance MLS Glider Soccer Ball

The Adidas MLS series of soccer balls are the perfect choice for any MLS fan. When you're a diehard fan, you want the same boots, the same kit, and the same ball as your favorite players. It makes the experience that little bit more special. This ball is so good, it's suitable for any player wanting to work on improving their skill, whether they're an MLS fan or not. We selected it as our Best Value product because we think getting an Adidas match replica ball for less than $20 is an absolute steal.
In terms of performance, the MLS Glider has a soft touch feel that emulates much more expensive balls. That means you won't have to change your style too much when you get to a big game. The TPU outer shell, machine-stitched construction, and nylon lining make this one of the most durable balls in the price range. It also has a butyl bladder which retains the air well and helps the ball keep its shape for longer. Of course, the durability is only impressive for the price range, it's never going to last as long as a hand-stitched or bonded soccer ball. So, don't expect it to be indestructible. It comes in all sizes, but they are not actually regulation size. The size 5 ball is actually more like a 4.5, so it won't be the same as a match ball. Keep it always handy in your soccer backpack.
Key Features:
Durable and robust leather casing
Tough TPU cover is machine stitched for extra longevity
Rubber bladder allows for soft touch and responsive play
Ideal for skills practice and developing younger players
Available in a range of colorful, instantly recognizable designs
Specification:
Brand

adidas

Model

adidas-S1506LSB013GLID-Parent

Weight

1 pounds
Under Armour DESAFIO 395 Soccer Ball

Soccer balls aren't the first thing that comes to mind when you think of Under Armour. But, since they're so innovative in every other field, there's no reason this couldn't be one of the best soccer balls available. In fact, Desafio 395 is an excellent soccer ball, but it's only really suitable for certain situations.
For starters, it has one of the most authentic rebounds of any ball around this price. That means that young players can get a feel for how a ball will move in different situations. This is absolutely essential for players trying to improve their game to a professional level, which is why this ball is excellent for developing youth players.
It has a polyurethane cover, a high-rebound rubber bladder, and an SBR foam layer inside. This construction is the reason for its authentic feel and impressive movement. However, it means that it's only really suitable for playing outdoors. It doesn't react well on indoor surfaces and isn't tough enough to sustain street football. In fact, the slightest abrasion caused by a rough surface could completely alter the way it plays. The bottom line is that it's fantastic for helping you become a better soccer player, but you need to look after it if you want it to last.
Key Features:
Durable and robust leather casing
Tough TPU cover is machine stitched for extra longevity
Rubber bladder allows for soft touch and responsive play
Ideal younger players developing skills and practicing technique
Delivers an authentic rebound
Specification:
Brand

Under Armour

Model

SB8-DESAFIO
Soccer Ball Buying Guide
How We Chose Our Selection Of Soccer Balls
Brand – Soccer is the most popular sport in the world. According to WorldAtlas, it has around 4 billion fans. So, it's no surprise that there's a lot of different brands competing for their share of the market. All of the biggest sports brands – Nike, Adidas, Puma etc. – have their piece of the action and are always innovating to create the best products. Of course, there are also brands – like Mitre & Perfect Soccer – that specify in making soccer equipment. So, when it comes to choosing the ten best soccer balls, we had to consider a lot of brands. The good thing about buying from a well-known brand is that they have a track-record of quality.

Reviews – It doesn't matter what product you're buying, you should always check out the customer reviews first. We scour through hundreds of reviews to get a feel for the quality, consistency, and other features of every product. You can always trust a customer to tell you the truth about a product because they don't have any ulterior motives. We also read reviews written by professional soccer experts, which gives us an opportunity to see if we've missed anything in our own review.
Price – You'll be able to tell the difference if you buy a soccer ball for over $100. The problem is that soccer balls are really difficult to keep your hands on. It doesn't matter how careful you are, someone is going to blast it over a fence, into a river, or under the wheels of a truck. It's important to keep this in mind when you're searching for the perfect ball. You can get amazing quality soccer balls for under $100 and we've featured a lot of them in this list. Of course, if you're moving from amateur soccer playing and getting into the big leagues, you are going to want to invest in something a bit closer to what the professionals use.
Features To Look For In Soccer Balls
Size – You can get soccer balls in five different sizes:
Size 1 – These miniature soccer balls are generally sold for recreational purposes, rather than as a serious training ball. However, you can use them to improve your ball skills and footwork.
Size 2 – This half-sized football is used for young children under the age of four. Like the size 1, you could use it to improve skills.
Size 3 – This is the perfect size for youth football, it feels the same to a child's foot as a full-sized ball does to an adult foot.
Size 4 – Slightly smaller than regulation size, this ball is used for children under the age of twelve.
Size 5 – This is the regulation size of a soccer ball. It's used by both men and women at all levels of the game.
Basically, if you're above 14 years old, you need to buy a size 5 ball.

Materials – Almost all soccer balls are now made out polyurethane or PVC. Polyurethane is the material of choice for premium-quality soccer balls, whereas PVC is often used for indoor balls. Traditionally soccer balls were made from leather, but they would now feel extremely heavy and inconsistent to the modern footballer.
Bladder – As the name would suggest, the bladder is the inside part of the soccer ball that holds the air. They're often made from natural latex or butyl rubber, depending on the quality of the ball. Premium match balls generally use natural latex, but these balls need to lose air quicker and need to be pumped up, which isn't ideal for everyday use.
Panels – The panels are the small sections of material that make up the outside of the soccer ball. There are three different options for construction: thermal bonding, hand-stitching, and machine-stitching. There's no 'right' way to make a football. All of the different methods work well, it depends on the quality of the construction more than anything. The number of panels on a soccer ball varies, but the most common amounts are 32-panel, 26-panel, and 18-panel. The way the panels are laid out can affect how the ball flies. The general rule is: the fewer panels, the more water-resistant and stronger the ball will be.
Linings – The lining is what sits in between the bladder and the cover of the soccer ball. High-quality soccer balls will often have four or more layers of lining to provide the ball with structure, bounce, and protection. Linings are made from cotton or polyester bonded together.

Types Of Soccer Balls
Turf balls – Designed to be used on AstroTurf and other surfaces that are made to feel like grass. They're hardwearing and affordable but aren't ideal for playing on a real grass surface.
Training balls – Training balls are designed to be tough. They can be used on any surface and should last a long time, as long as you don't lose them. They are used to improve skills and for training matches.
Match balls – These balls are of better quality and used for matches. They cost more but follow all of the sizing requirements to play at the professional level. They aren't as durable.
Premium match balls – Approved by FIFA for international level soccer, these are the most expensive soccer balls you can get. They are extremely high-quality and have a price tag to match.
Sign Up Now
GET THE VERY BEST OF GEARHUNGRY STRAIGHT TO YOUR INBOX