Best Coding Toys For Kids in 2022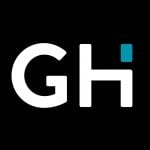 This product guide was written by GearHungry Staff
Last Updated
July 23, 2018
GearHungry Staff
GearHungry Staff posts are a compilation of work by various members of our editorial team. We update old articles regularly to provide you the most current information. You can learn more about our staff
here
.
GearHungry may earn a small commission from affiliate links in this article.
Learn more
With the advances in technology and the overwhelming number of opportunities it has brought to the table, there's no denying that coding has become the new language of the 21st century. While we teach our kids their ABCs and 123s, we're securing their futures by also introducing them to a world of bugs, algorithms and queues. Yup, parenting has just become that more complex!
Luckily for you, there's a good selection of coding toys for kids on the market and we're here to help you tick off the products that live up to the hype and separate them from those that are simply trying to grab a piece of the pie while not living up to their marketing promises. Below is a list of some of the best coding toys available and not only do they meet quality toy standards, but they also promise to entertain your kids while educating them at the same time – which is always a bonus!
The Best Coding Toy For Kids
ThinkFun Gravity Maze Marble Run Logic Game

The Gravity Maze game is our best STEM toy in this article and is trusted by over 60 million families globally. The concept of the gameplay is to build a maze that will take a marble from the starting point to the target tower and it serves as a logic game, STEM toy and marble run, making it a perfect screen-free gift for kids. Furthermore, the ThinkFun Gravity Maze game is specially designed to improve the logical, problem solving, visual perception and creative abilities of kids between the ages of 8-15 years.
Progressively moving from beginner, intermediate, advanced to expert level will enhance the logical and spatial reasoning capability of a child. However, the instruction manual only shows three beginning steps to set up the maze. So users are left to figure out and connect the dots using their logical, analytical, and trial-and-error skills. What's more, the diagrams on the challenge cards will give gamers useful hints to ensure they are setting up the pieces accurately. Even though the game isn't the cheapest you would find around, it's longevity, complexity, and design makes it totally worth the price. Users can never get tired or bored with the Gravity Maze.
Key Features:
Trusted by over 60 million families globally
The complete package includes: game grid, 3 marbles, target tower, 9 building blocks, 60 challenge cards, and instruction/installation manual
Recommended for kids between the ages of 8-15 years
Warranty available for major components
Specification:
Brand

Think Fun

Model

44001006

Weight

1.61 pounds
LEGO Boost Creative Toolbox 17101 Fun Robot

The Lego Boost is the best educational robot for kids today. The coding process can be mastered by kids between the ages of 7-12 years and the game comes with over 847 LEGO blocks of different beautiful colors. Also included is a remote that serves as a control mechanism for its various models. To start learning how to build the models, kids need to, first of all, download the latest version of the LEGO Boost app on their Android tablets or iPad devices.
The application needs to be running before the robot can be operated. Additionally, the three progressive challenges of the game have to be completed before the five robot models are unlocked and each robot model also has several challenges to be completed. Overall, the aim of this is to improve the critical thinking and overall learning ability of the kid. What's more, it has been built with sturdy materials that will stand the test of time.
Key Features:
5-in-1 model: cat, auto builder, robot, forklift, and guitar
Endorsed for kids between the ages of 7-12 years
Compatible with LEGO City 60194 Arctic Scout Truck or LEGO NINJAGO 70652
847 LEGO blocks of different colors
Specification:
Brand

LEGO Boost

Model

17101

Weight

4.95 pounds




Meet Cozmo, he's not just a toy, but a lifetime friend. Honestly, this little dude is an astounding addition to the coding toys available and his hefty price is definitely worth his value. This miniature robot is a supercomputer and with the help of artificial intelligence, he can express hundreds of emotions. The more you hang out with him, the more he evolves – he'll soon know your name, face, and even your quirks!
Equipped with a code lab, Cozmo is an ideal platform for young coders in the making to unlock their imaginations and become familiar with the field of technology. Your new buddy would need a compatible iOS or Android device to function and you'll also be required to download the free Cozmo app to bring him to life. Be sure to also check out our list of the top Lego Robots for more great items like this.
Key Features:
Anki Cozmo app is compatible with Android devices and iOS
An intelligent robot with emotional, face and voice recognition system
Complete package includes: Anki Cozmo robot, 3 cubes, charger, and instruction manual
Recommended for those between the ages of 8-80 years
Specification:
Brand

Cozmo

Model

000-00057

Weight

3 pounds
ThinkFun Code Master Programming Logic Game

With the ThinkFun Code Master, you can learn how to code without a computer. The goal of the game is to critically think of a programming logic that will ensure your Avatar gets every Crystal on the map and reaches the Portal safely. For all 60 challenges and 10 maps, you will need to put your planning, problem-solving, and logical reasoning to test. With its nine conditional tokens and twelve action tokens, you will get to learn basic coding concepts like loops and branching. The progressive level of difficulty is from beginners to experts and can be played by people between the ages of 8-50 years.
Simply skimming through the instructions booklet will help you find your way around the game. What's more, the 1 pound weight of the Code Master makes it very travel-friendly and storable. To sum up, the ThinkFun Code Master is the best STEM boardgame available in the market. With the lightweight, age recommendation, and educational benefits, we can safely say it is totally worth every penny it goes for.
Key Features:
Suitable for kids and adults
60 Challenges and 10 maps
Combination of STEM toy, board game, and coding tool
An authentic package contains: Portal, Avatar, 6 Crystals, 12 Action tokens, 8 Conditional tokens, and user's guide
Specification:
Brand

ThinkFun.

Model

1950

Weight

1.01 pounds
Wonder Workshop Dash – Coding Robot for Kids


This exquisitely engineered robot has several programmable buttons at the top and a speaker at the back. The user-friendly Wonder Dash robot is intelligent enough to move about on its own, as well as respond swiftly to coded commands. Its five applications give you a mix of fun and education when programming; what's more, the application called "Path" is designed to make the robot embark on quests through routes that will be set by the user. Then, sit back, relax, and watch the Wonder Dash overcome every obstacle in its path to glory.
Because children learn faster through visual aids, the interfaces of the Wonder Dash app is packed with educational images. It also allows kids to learn the rudiments of coding through games and logical tasks. By simply studying the codes and seeing the practical representation of the programs, kids can understand the role codes play in everyday life. What's more, because gaming is mainly about winning, there is a score sheet where winnings can be recorded for future reference. The Wonder Dash also appears to be more realistic than a digital character; in fact, it is responsive and attractive and if coded properly, it can detect voices and faces, and navigate in their direction.
Key Features:
About 5 hours of game time and 5 hours of standby time
Suitable for people between 6-99 years
5 applications that run on Android tablets and iPad devices
Rechargeable and Bluetooth connectivity features
Specification:
Brand

Wonder Workshop

Model

DA01

Weight

1.74 pounds
If you have ever wanted to learn how to code from scratch, then the Kano Computer Kit is your go-to option. The Kano kit is used by over 3000 educational institutions worldwide and has won multiple awards including Family Choice Award and Cannes Golds Lion Award. Even though most parts of Kano products are fitted with touch sensors, the keyboard which has a built-in trackpad still has its place.
The kit works with programming languages in the application. There are visual-assisted coding tools that can only be operated with the touchscreen. The entire system is powered by a Raspberry Pi battery which can last for a considerable amount of time and can be effortlessly connected to any HDMI-enabled screen. What's more, it can run hundred of applications and programming languages. All these exciting features and benefits can be explored by kids between the ages of 6-15 years.
Key Features:
Seamlessly run hundred of applications and programming languages
Only suitable for kids between the ages of 6-15 years
Step-by-step instruction manual
Numerous customizable features
Specification:
Brand

Kano

Model

1000K-02

Weight

1.75 pounds



SPRK+ is an educational robot whose purpose is to bridge the gap between robotics and technology and collaborative STEAM activities while igniting the imaginations of young children. His main objective is to inspire creativity while building logic and problem-solving skills. This ball of advanced technology is slightly more complex than the previously mentioned coding toys and tends to be suitable for older kids, say ages 10 and up.
Once you have downloaded the Sphero Edu app, you can code SPRK+ across several platforms using JavaScript. Command the spherical robot to do all sorts of "tricks" as it follows programming instructions. Find more great toys like this by checking out our guide to the top magnetic toys.
Key Features:
1-hour battery-supported lifetime and charging time
Programmable gyroscope, LED bulbs and accelerometer
Suitable for children between the ages of 5-14 years
Compatible with Android, Chrome, iOS and Windows Operating Systems
Specification:
Brand

Sphero

Model

K001RW1

Weight

14.4 ounces
Osmo Coding Toy Genius Kit



This way-out-there gadget takes kids coding games to an advanced technical level and works on a super cool concept that connects the real world with digital realms. Osmo is a technology system that takes gameplay beyond the screen, making it an ideal toy for parents who want their kids to invest time in technology while also paying attention to their immediate physical environments.
This award-winning kit includes a stand, game playing pieces as well as nifty storage containers. Add your iPad to the mix and let your kids go crazy while they play some of the best coding games on the market – geniuses can have fun too!
Key Features:
Includes 5 free games that turns your iPad into a learning tool
Allows kids to explore science, mathematics and encourages creative thinking
Suitable for children ages 6 and up
Specification:
Brand

Osmo

Model

Osmo Genius Kit (2017)

Weight

2 pounds
Ozobot Bit Coding Toy Robot



STEM toys are currently trending as parents' preferred playthings for their kids since they ideally combine education with free-play and imagination. And in walks Bit. Bit is a coding robot that is a master at building early STEM skills and while he is small enough to fit in your pocket, he's more than ready to read your commands – simply add the program OzoBlockly to your computer or mobile device, then load your code to Bit by holding the bot to your screen.
This award-winning toy is not only a portable-sized buddy, he has an awesome way of bringing coding to life while appealing to the enthusiasm of kids. Our handy guide to the top Lego Technic sets features more great toys like this. 
Key Features:
Robot includes optical sensors, LED light, a Polycarbonate shell
Boasts an Online Activity Library
Includes an activity pack with STEAM challenges
Specification:
Brand

Ozobot

Model

OZ-BIT-S-WHITE

Weight

0.64 ounces
Botley the Coding Toy Robot Activity Set




Say hi to Botley, another robot friend! If you're looking to reduce your kid's screen time while encouraging them to build coding skills, then Botley's your man! This little critter is ready for action from the moment he is unpacked, no mobile devices or apps are required for this coding robot.
Children as young as 5 can learn to code with this sweet looking little fellow by interacting with coding cards and setting up obstacles, and way more!
Key Features:
Screen-free coding
Includes smart logic which helps Botley detect objects
Comes with 40 coding cards, 6 double-sided tiles, 27 obstacle building pieces
Specification:
Brand

Learning Resources

Model

LER2935

Weight

3.24 pounds
Fisher-Price DKT39 Think and Learn Code-a-Pillar Toy




This is one of the best coding toys that meet the capabilities of younger preschool-aged kids. The wriggly "Code-a-Pillar" has been developed for children ages three and up and is often mentioned in coding toys reviews as a child's first introduction to the world of code and development.
This happy electronic caterpillar breaks into nine segments. These segments can then be arranged into varying sequences which will encourage the toy to move left, right, or wriggle on the spot. Love this toy? Check out our review of the top nerf guns for our picks. 
Key Features:
Lights and sounds appeal to the pre-school aged children
Rearrange segments so that the caterpillar and squirm it's away along a designated path
Encourages critical thinking
Specification:
Brand

Fisher-Price

Model

DKT39 Think and Learn Code-a-Pillar Toy
Piper Coding Toy Computer Kit – Minecraft Raspberry Pi Edition



This is another one of those kids coding toys that just blows your mind with what it is capable of. The Piper Computer Kit takes things back to basics and teaches young learners an understanding of how things work and why coding does what it does. The wooden hand-crafted computer case serves as down-to-earth storage for the technology it beholds and is an original take on your everyday computer.
Boasting a revolutionary learning system, this device teaches children engineering and programming through a combination of engaging storylines, physical building, and a Raspberry Pi Edition of Minecraft.
Key Features:
Complete computer running on a Raspberry Pi 3 Project Board.
1GB RAM. 1200 MHzQuad­Core CPU
Suitable for kids ages 8 and up
Specification:
Brand

Piper

Model

862904000315

Weight

4.5 pounds
Mattel Bloxels Build Your Own Video Game Coding Toy



With a little bit of imagination, a mobile device, and the Bloxels gameboard, you too can build your own video games without being an expert coder! The main highlight of this toy is to create and animate play spaces, characters, and objects using the board and tiny colored tiles. Then, you take a photo of your layout and upload it to your game using the Bloxels app.
This is another one of the best coding toys that connect the real physical world to the digital realm while developing both creativity and logic skills.
Key Features:
Build your video games with a mix of physical and digital tools that include design ideas
Includes a 13″ x 13″ Gameboard and 320 blocks in eight different colours
The coloured blocks represent pixel art
Specification:
Brand

Bloxels

Model

FFB15

Weight

1.32 pounds
Gravity Maze Marble Run Coding Toy




Put your visual skills and logic to the test with this challenging gravity powered STEM toy. More suited for kids ages 8 and up, this mind-boggling toy is even appealing to adults who enjoy putting critical thinking and problem-solving skills to task. The objective of the game is to create a maze that will carry a marble from your starting point to your targeted tower. With 60 amateur to expert challenges, this is probably the best coding toy on the market that can provide all-round family fun.
Gravity Maze Marble Run really is a new take on original marble run games and while it might tend to frustrate as you attempt the harder challenges, it really does help improve logical thinking and even creativity! Make sure you also check our laser tag sets guide for more great toys like this.
Key Features:
The set includes clear instructions, so you can start playing immediately
A multiple award-winning toy
Included multi-level challenges for ages 8 and up
Specification:
Brand

Think Fun

Model

44001006

Weight

1.15 pounds
Learning Resources Coding Toy & Go Robot Mouse Activity Set




Who moved my cheese? Code and Go Robot Mouse is a sweet little creature who is here to help the little guys learn and practice their programming skills before they've even entered a school-going age. How it works: design and construct your maze using the provided interlocking tiles, and then use the coding cards to design a step-by-step path for Colby, the super cool programmable robot mouse!
Colby is well-suited for floor play or tabletop play and is quite proud of the fact that he can bet set to two speeds, depending on the mood of the game. He also features interactive sounds that would appeal to most preschoolers, encouraging the little ones to make good use of their new tiny playmate.
Key Features:
This robot mouse is able to lights-up, makes sounds, and features 2 speeds
Set includes 16 maze grids and a 20″ x 20″ maze board
Additional pieces include a cheese wedge and an activity guide
Specification:
Brand

Learning resources

Model

LER2831

Weight

4.05 pounds
Code Master Programming Logic Coding Toy Game



If adventure is your thing then this awesome fantasy-type game should definitely be added to Christmas wish lists. Use your avatar to travel to an exotic world in search of power crystal treasures, all while developing sequential reasoning and discovering more complex coding concepts like loops and conditional branching.
Code Master Programming is another way to reduce your kid's screen time while still encouraging them to learn and practice coding skills. In this game you will mix fantasy and creativity with logic and strategy, making it the perfect coding toy to entertain while building brainpower. Coding fuel for kids is what we like to call it! 
Key Features:
A STEM toy that teaches programming logic while learning through fun
60 multi-level challenges included
Easy to learn with a clear and user-friendly instruction manual
Specification:
Brand

Think Fun

Model

1950

Weight

1.19 pounds
Sign Up Now
GET THE VERY BEST OF GEARHUNGRY STRAIGHT TO YOUR INBOX