Last updated:
26 Aug 2020
16 Best Balance Bikes (Review) In 2021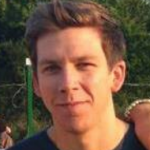 This product guide was written by Jordan Carter
Want to develop your child's self-confidence and give them a sense of independence with the advancement of their psychomotor skills? No doubt, riding a bike is an enjoyable activity, but the learning process may be tricky for kids; hence the reason many parents look for easy and simple ways to teach their child about stability and balance before they start learning to ride a bike.  Although training wheels were used for such activities in the past, newer and more innovative designs such as balance bikes now reign supreme. Balance bikes are designed to teach both balance and steering without the added stress of using pedals. As there are many on the market, it's vital to research so you can opt for one that will be most suitable for your child. The list below offers some of the best balance bikes out there, their features as well as their strengths and weaknesses.
The Best Balance Bike
Balance Bike Buying Guide & FAQ
How We Chose Our Selection Of Balance Bikes
Brand - The list of balance bike manufacturers is endless, with more springing up every day. It is true that the requirements for the design of a balance bike may be fixed, but to beat the competition and stay ahead in the market, some manufacturers have resorted to providing all necessities in an innovative manner that is both appealing and intriguing to their potential customers. For our review, our team took a look at the design veterans with decades of bike production to their name, as well as some of the newer brands that have recorded great reviews by users around the world.
Reviews - Each product selected above has a lot of positive feedback from customers, as seen on various online balance bike forums. The user experience is significant for the sale of every product. Reports from users inform potential buyers of what to expect with regular use of an item and also gives them a brief overview of the specifications attached to that model.
Price - Balance bikes are generally affordable units; thus, creating a range of budget-friendly bikes didn't prove to be a tough activity. Our list of recommendations offers you the ultimate value for your money since many of them feature a long-term design that will grow with your child.

Features To Look For In Balance Bikes
As a parent seeking to make the transition to pedal bikes easy and hassle-free, you will need the very best in balance bikes, and such a unit must have specific features. Below, we discuss some of the essential features that potential buyers must look out for during their scouting process, to ensure that any product they choose is a worthy investment.
Age Range - Balance bikes are usually designed to work for a specific age range. When a manufacturer creates for a fixed age range, all the parts are designed to conform to their body and size; thus, any other size and body frame will experience great discomfort. When searching for the best balance bike, consider the age of your child and if possible, opt for a model with adjustable parts that will enable it to grow with your child.
Height - The height of the seat of a balance bike is a great factor to be considered during the selection process. The seat height mostly helps determine how best a bike will fit your little one. It is advised that parents purchase balance bikes with a seat height that is above their child's height by 2 feet. This will allow room for growth and will accommodate your child for an additional 2 to 3 years, by which time they'll be ready to move onto a pedal bike.

Brakes - Most often, balance bikes make use of your child's feet for its operations; thus action such as braking will be controlled by your little one's feet. There are some models however that offer handbrakes to keep your child's feet safe and free from injury. Invest in a balance bike with hand brakes if you plan on your child using the balance bike for some years.
Wheels - There are various tire types, and the selection of this will be solely dependent on the terrain your child will ride on the most. In total, balance bikes are made with five different tire types; foam, hard plastic, air, rubber, and big apple, and each performs excellently in different locations.
Material - The material used for the construction of your balance bike must be durable and sturdy enough to accommodate your child's weight for some years. Consider the use of materials such as wood as this material is robust.

Balance Bike FAQ
Q: What are balance bikes?
A: Balance bikes are transitional bikes used to teach children the basics of steering and balance before they start riding regular bikes. They are often designed without pedals and are worked mainly by foot; thus the main focus of your child is learning how to turn and steer and also how to keep himself well balanced while he moves around.
Q: What are the benefits of balance bikes?
A: Balance bikes come with features that improve coordination and also boosts the confidence of your child before pedal bikes are introduced.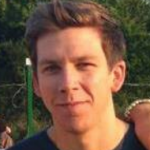 Jordan Carter is Gear Hungry's resident Editor-in-Chief with a genuine love and passion for all things tech. Jordan works diligently to ensure only the best products ever make it onto the platform and are showcased in Gear Hungry's carefully curated, tested and expertly researched, informative buying guides.
The best!
Gear, gadgets & stuff for men
Straight to your inbox