Best Balance Bikes In 2022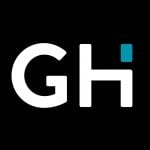 This product guide was written by GearHungry Staff
Last Updated
March 23, 2019
GearHungry Staff
GearHungry Staff posts are a compilation of work by various members of our editorial team. We update old articles regularly to provide you the most current information. You can learn more about our staff
here
.
GearHungry may earn a small commission from affiliate links in this article.
Learn more
Want to develop your child's self-confidence and give them a sense of independence with the advancement of their psychomotor skills? No doubt, riding a bike is an enjoyable activity, but the learning process may be tricky for kids; hence the reason many parents look for easy and simple ways to teach their child about stability and balance before they start learning to ride a bike.  Although training wheels were used for such activities in the past, newer and more innovative designs such as balance bikes now reign supreme. Balance bikes are designed to teach both balance and steering without the added stress of using pedals. As there are many on the market, it's vital to research so you can opt for one that will be most suitable for your child. The list below offers some of the best balance bikes out there, their features as well as their strengths and weaknesses.
The Best Balance Bike
Strider – 12 Sport Balance Bike

There is a difference between kids that opt for more traditional bikes and the Strider – 12 Sport Balance Bike. From as early as when your wee one is out of diapers, this bike can become their companion. What makes it a more attractive option is the fact that it is incredibly versatile. It stays with your child and stays with them for the better part of their formative years. This is evident in the seat and handlebar heights which adjust conveniently in order to cater to the bicycle-riding needs of children between the ages of 18 months to 5 years.
To top this all up, it is designed to accommodate future upgrades such as a set of heavy-duty tires. That's not all, it is incredibly lightweight which ensures that it is easier for your little one to ride and maneuver it all together. The accompanying mini-grips take convenience to a whole new level. With these, the child's hold on them will be firm and enables them to take total control of the bike.
Key Features:
It has seats and handlebars heights that are adjustable for kids between 18 months to 5 years
Fitted with mini-grips which makes it so that your child's little hands can easily take control
Perfectly suited for any future upgrades such as a foot brake or heavy-duty tires
It is lightweight and easy to maneuver modular and lightweight
Specification:
Brand

Strider

Model

ST-S4BL

Weight

6.7 pounds

This is the go-to choice for children as young as 6 months and remains useful until they are as old as 36 months. The Avenor Baby Balance Bike is the perfect pre-balance bike for when your toddlers start getting bursts of energy. Also, in the case that they are too small to mount a standard balance bike, then they do not have to wait until they grow. Here is something that parents will like, this piece of machinery is incredibly easy to assemble. Everybody's favorite three words are 'No tools required' and best believe that that is applicable here. Thanks to its modular design, it comes practically fully assembled on delivery. It equally makes it a lot more portable so your little one can enjoy its delight in a range of fun locations. For even more convenience, it is fitted with a total of four wide and durable wheels which are sturdy enough to be used both indoors and outdoors. Despite being as sturdy as they come, this device comes in a lightweight design that is great for all-day use.
Key Features:
It is incredibly easy to assemble seeing as the process requires no tools
Designed to be used as a pre-balance bike solely for active toddlers who are too little to ride a proper balance bike
Comes in a lightweight and durable design
Fitted with EVA foam handlebar grips which help with balance
Specification:
Brand

Avenor

Weight

5.1 pounds

Best believe that every child can get their turn at fun with this balance bike. Whether your mini-me is just learning to ride a bike or has special needs, this is the route to take. It offers up a speedy way to learn how to ride and ensures that your child is 100% distraction-free when acquiring this well-sought out skill. The moment they get the hand of this, a bike with pedals will undoubtedly pose no challenge.
Here is something for the parents, this bike is incredibly easy to set up. In fact, it arrives partially assembled making the rest of the journey a pretty straightforward one. All you need to do is slide the seat and handlebars into the desired position, clamp it all down with the accompanying wrench, inflate the tires and the rest is history. For these reasons among others, the Bixe 16" Pro Balance Bike for Big Kids is the most viable choice out there. This offer is way too good to pass by.
Key Features:
Each of the bikes come semi-assembled, so it is not a hassle to put together
The clamps are completely tamper-proof and the wheels have safety washers
Suitable for use by all children no matter their skill level
The frame of the bike is built with the capacity to carry a lot of weight
Specification:
Brand

Bixe

Weight

14.6 pounds
Yvolution Y Velo Junior Toddler Balance Bike

The Yvolution Y Velo Junior Toddler Bike is a great bike to commit to. In fact, your kids can thrive on it from the age of 18 months right up to when they clock 4. Throughout these years, it will enable them to learn the first steps that lead all the way to riding an actual bicycle. Additionally, it will do wonders for their motor skills and all-around coordination. It has already been mentioned that this bike has a secret weapon that makes it stand out in the crowd.
Thanks to the presence of its unique dual rear wheel, it is far more superior to a wide range of other options on the market. It ensures that your little ones have the chance to practice with a double-width wheel before they move on to a single one. So, once they build the skill and confidence, the rest is history. Parents and guardians will be pleased to know that this bike is designed for safety. It has larger wheels coupled with a higher ground clearance which makes it stable even on uneven surfaces.
Key Features:
It utilizes a stable double-width wheel which is suitable for switching to a single wheel
The seat height and handlebar height can be adjusted to grow with the child
Children as young as 18 months old can make use of this bike
Comes in a three-wheel design for better stability
Specification:
Brand

Yvolution

Weight

9.4 pounds

Every component in this bike is tailored towards providing a wholesome experience for the rider. Based on all this, and more, the JOYSTAR 12" Kids Balance Bike is a viable choice. Speaking of the step-through frame, it is one of a kind and ensures that riders can easily get on and off the bike. All in all, it offers up convenience and functionality served on a golden platter.
More on the frame itself, it is made of HI-Ten steel which means that it is strong enough to stand wear and tear as well as the test of time. For all-around comfort, the bike is equipped with a padded seat as well as a soft grip. So, no matter how many hours are spent on this bike, chances are that your little one will not feel it at all. Then there is the fact that the bike itself is incredibly easy to assemble and even comes equipped with an assembly tool. In 20 minutes tops, everything should be good to go.
Key Features:
It is incredibly easy to assemble and it comes with basic assembly tools
Equipped with a padded seat and soft grips which make for a more comfortable ride
The bike comes with a quick-release seat which makes for easy adjustment
Makes use of an air-free tire for enhanced convenience
Specification:
Brand

JOYSTAR

Weight

5.9 pounds
Radio Flyer Glide N Go Balance Bike




Teach your little one to ride a bicycle in a fun yet highly effective manner with the Glide N Go Balance Bike. Built with air ties just like the Retrospec, the Glide N balance bike is an ideal unit for any beginner. It is produced as a pedal-free bike and as such, using it enables your child to focus entirely on learning how to stay balanced. It is a generally lightweight first balance bike built with a sturdy steel frame for exceptional durability. The use of air-tires ensures that every ride your child takes is an enjoyable, stress-free one. The absence of air also makes the product maintenance-free, since no tires have to be pumped or replaced.
The Glide N Go unit from Radio Flyer has an adjustable seat which is meant to help the model grow with your child. For extreme comfort, while riding, the chairs of this balance bike feature the use of the cushion. There are also hand grips that are soft to touch but still, offer the needed grip to help your child with steering. The Glide N Go balance bike is well suited for all children between the ages of 2 ½ to 5 years. One additional feature loved by many children is the presence of a real ringing bell. This bell is an exciting feature child can use to announce their presence or get their puppy out of their way while they enjoy a great ride.
Learning can be made fun once again with such an affordable entity from Radio Flyer. The Glide N Go balance bicycle is an effective way to introduce a conventional bike to your child. It is the perfect first balance bike for all beginners and significant investment that will last for a long time.
Key Features:
Soft touch hand grips
Adjustable seat
Sturdy, lightweight steel frame
Pedal-free beginner bike
Specification:
Brand

Radio Flyer

Model

803X

Weight

9.75 pounds
Reasonable price
Perfect for beginner riders
Easy assembly
Handlebars need tightening daily
Tires are rubbery
Zero turn limitation
The Croco Premium & Ultra-Light Balance Bike

Your child's infant year will never be the same as the Croc Premium and Ultra-Light Balance Bike. The most lightweight unit being sold in markets today; the unit is designed for an exciting transition of your child from no pedals to pedals! In five minutes after purchasing this boys balance bike, it will be ready for use by your little one. It comes with a quick-release clamp feature that eliminates the need for adjustment tools and also features a padded seat, soft hand grips, safety-ends which screw to keep your child safe from foot strikes, and gripped footrests for ultimate stability.
The Ultra-Light Balance bike is made from aluminum, a lightweight yet robust material. With such a material this balance bike weighs 4.3 lbs, a weight that is easily maneuverable by our little riders. The process of riding a bike must offer children a sense of control, to boost their confidence and make the transition to pedal bikes easier. This boy's balance bike from The Croco is prepared to fulfill that need for control. It also has features that help children develop their motor skills while they ride. Since rubber tires are generally heavy, they might make the riding process a little uncomfortable for your little one. To eliminate this chance, the Croco premium balance bike uses EVA polymer tires, long-lasting flat-free tires that are very light in weight.
If you need to teach your little one to ride a bicycle, start them off with the Croco Premium and Ultra-Light balance bike, a unit manufactured by parents for parents and their children. This unit teaches the basics of steering and balance and also helps develop their confidence, motor skills, and coordination. Our handy guide to the best electric dirt bikes for kids features more great products like this.
Key Features:
5-minute assembly
Quick-release clamps
Ultra soft hand grips
Padded seat
Specification:
Brand

TheCroco

Weight

4.3 pounds
Ultralight
Easy to assemble
Safe for ankle strikes
The seat is not adjustable
Non-existent customer service
Zero turn limitation
Banana Bike GT – Balance Bike For Kids




The New Banana Balance Bike GT is one of GT's newest models of balance bikes for children. Available in three unique and catchy colors, this unit has been designed to grow with your child. It is suitable for children who are toddlers, up to children aged five, and features an alloy quick release seat stem and new handlebars that are easily adjustable. The quick-release feature makes the adjustment of your saddle height very easy and swift, while the inflatable tires included in the design of this bike aid with the much-needed grip your child requires.
The Banana Bike GT features a rugged design and offers the ultimate smooth ride to your infant. The seat design features padding with an extra extensive form that enhances your cruising comfort. This balance bike is an improvement on its predecessor, the Original LT Banana Bike; thus, this balance bike age exhibits the trademark banana shape frame that most kids enjoy and appreciate. The difference between this unit and an earlier version lies in its handlebars, wheels, and seat which have been improved for a more comfortable ride.
With this balance bike age, your small munchkin can travel much further than with a pedal bike or scooter. It is straightforward to handle and is better than cycles with stabilizers. If you're wondering what birthday gift to get your little boy or girl, we would recommend this Banana Bike GT since it's a long-term investment that will keep your child happy every passing year. Become a part of the Banana Bike family and watch your child cruise around your backyard with ease.
Key Features:
Quick release seat
Quick saddle height adjustment
Super padded wide seat
Rugged looks
Specification:
Brand

Banana Bike

Weight

11.42 pounds
Very well made for the price
Extended wheelbase gives more room for the rider to move around
Easy-to-use, tool-free seat post, and handlebar clamps
Foam tires provide less traction and little cushioning
Plastic rims provide less stability
Zero turn limitation
BIKFUN Balance Bike For Kids




There are several models of balance bikes from many manufacturers being sold in stores around the world. Concerning durability and comfort, none comes close to the BIKFUN Balance Bike for kids. Identified by many parents as the safest balance bike for children, this pedal-less bike is built by professionals to help develop your child's coordination, balance, and confidence, to have them riding again and again. It reduces the risk of nasty falls and other accidents, and yet it makes it easier for your child to explore the entire universe behind your backyard.
The BIKFUN balance bikes are made with adjustable parts, all in a bid to help it grow alongside your child. It features an adjustable saddle height and handlebars, with a footrest design that is generally wider than that of the regular balance bike. This footrest has been built in to maintain the durability of the product, and also to enhance stability for your child. The pedal-less bike also features an upholstered that is perfectly designed to deliver safety and comfort. Ideal for children aged 18 months to 6 years, the BIKFUN balance bike is extremely easy to put together. Because it's light in weight, you can carry it around your home with ease, and even move it from the interior to the exterior to please your child.
Every balance bike purchased comes with a 100% quality guarantee and a three months' money back guarantee, if your child doesn't appreciate the functions of the bike. Enjoy this maintenance-free balance bicycle that has tired made from EVA polymer, a material that is puncture proof and extremely lightweight. It is one innovative product made by a renowned brand, famous for its extensive range of children's balance bikes. Love this product? Check out our review of the best wagons for kids for our top picks.
Key Features:
Toddler walking bicycle
No-pedal training
Adjustable handlebar
Wider footrest design
Specification:
Brand

BIKFUN

Weight

9.92 pounds
Comfortable
Extremely safe
Portable
Uncovered bolts
Seat wobbles if not tightened correctly
Zero turn limitation
FirstBIKE Cross Balance Bike

The FirstBIKE Cross Balance Bike is an award-winning kids balance bike designed in Germany with the no-stress method for a hassle-free ride by your children. This is a balance bike that makes learning to ride a bike very easy for your little one and it features a flexible frame with high strength along with the ability to absorb all shock that occurs upon impact. Since such shock can cause physical damage to your child's body, the Firstbike cross balance bike seeks to eliminate that occurrence via the use of durable high-tech material.
This balance bike is safe for the little fingers of your child as it also features a child-friendly rear drum brake design that ensures gentle braking and also features the use of a steering limiter meant to prevent sharp falls and make every ride smoother and more comfortable. There's no risk of your little one slipping off this kids balance bike mainly because of its horse saddle shaped seat as well as the fact that this bike can also be used on various terrains such as loose dirt, grass and gravel surfaces. The Firstbike unit seeks to helps your child get ready for his first bike and also helps improve your child's sense of balance in conjunction with his motor skills.
From its advanced construction to its unique design, the Firstbike is undoubtedly the coolest balance bike sold on the market. It is a bike that works perfectly without any stabilizers and is a model with many awards to its name from across Europe. Experience tremendous benefits from the ergonomic design of the Firstbike cross balance bike.
Key Features:
Flexible frame
Durable high-tech material
Steering limiter
Child-friendly rear drum
Specification:
Brand

FirstBIKE

Model

L2002

Weight

8.58 pounds
Turn limiter built-in
Lightweight
Handlebar grips don't slide off
Intimidating for a shy kid
The seat comes loose after a few rides
Footrest hinders small riders' stride
Schwinn Skip 2 Balance Bike




From its large frame to the use of cushioned air tires, parents across the globe are raving about the Schwinn Skip 2 Balance Bike. This balance bike is one unique monster built with inspiration from the BMX; thus, it features the BMX look and frame design. It is low gravity, pedal-free toddler bike, developed by professionals to make the riding process more comfortable and more enjoyable for young riders. The Schwinn Skip 2 balance bike comes with a ball bearing headset which makes the steering process easy and also can grow with your child year after year. This is made possible via the installation of adjustable parts and a quick release seat collar.
The Schwinn Skip 2 comes ready to be assembled and is meant to be used by children between 2 to 4. With every purchase made, users receive a lifetime warranty which is limited to those who purchased at verified outlets. When it comes to the wheels of this toddler bike, a lightweight and maintenance free EVA foam material has been used for the construction of this bike's tires. The soft-riding nature of these foam tires ensures that steering is exceptionally comfortable and enjoyable. Parents around the world command the brand for their use of large, adjustable parts and larger frames that make the balance bike a worthy investment.
The Schwinn company has been in existence for decades. Since its inception in 1895, the Schwinn brand has made a name for itself as the leading manufacturer of the best most popular bicycles around. They have their goal being to allow all children and adults alike experience the freedom and confidence that comes with riding a bike. If you ever need to teach your child the basics of bike riding, the Schwinn Skip 2 is the best way to start. Find more great products like this by checking out our guide to the best electric scooters for kids.
Key Features:
Designed with a BMX look
Pedal-free
Quick-release seat collar
12-inch plastic mag wheels
Specification:
Brand

Schwinn

Model

S7128

Weight

9.8 pounds
Large, cushioning air tires
A broader framework provides room for growth
Adjustable handlebar
Heavy for petite kids
High step-through makes it harder to get on and off
Exposed bolts can scratch kids' ankles
Ridgeback UK 2018 US Edition Scoot 12

The Ridgeback Scoot Balance Bike is a perfectly adjustable and proportioned strider bike, designed for use by children between the ages of 3 to 6. This bike is made from a lightweight material known as aluminum. Its frame is built in a manner that eliminates the occurrence of deformation, flexing or twisting. Unlike other balance bikes on the market, the Scoot bike from Ridgeback is designed as a real bike and not a toy and is available in four vibrant colors to suit your child's preference easily, with each version of the model spotting a painted finish that is impeccable.
Maintaining this balance bike unit is extremely simple and requires only cleaning of the body, which is finished with decals beneath the topcoat. For clean lines, the brake cable is routed through the frame via the model's rear v-brake, to offer excellent stopping power. The Scoot from Ridgeback has its heavy-duty tires made from rubber which are inflated and sit perfectly on aluminum rims with serviceable wheel bearings. One good thing about the Scoot balance bike is how it teaches your child good posture via its design. It offers comfort while you sit, and ensures that you're sitting at the right place.
Get ready to waltz into the universe of pedal bicycles. The Ridgeback brand promises to make such an education extremely enjoyable and as comfortable as possible thus, increasing the confidence of our little ones. Keep your child years ahead of their mates with this fun unit, and put them on the right track to becoming a successful bike rider.
Key Features:
For children age 3-6
Seat height ranges from 14″ to 20."
Aluminum frame
Four vibrant colors
Specification:
Brand

Ridgeback UK

Weight

15 pounds
Teaches children posture
Easy cleaning
Built to last
Uncovered bolts
Seat wobbles if not tightened correctly
Zero turn limitation
Zum CX Wooden Kids Balance Bike

Toddlers aged between three and six years old are the target group for the Zum CX Wooden Kids Balance Bike. Designed as a balance bike for toddlers, this one promises to help develop your child's balance coordination and also make the transition to a pedal bike more fluid and comfortable. Just as it's functional, the Zum CX is also an economic wooden balance bike, built with adjustable seats and an easily reversible frame. Its overall design is made from hand-carved wood, and this form of construction is one of the most durable.
The Zum CX is a lightweight, kid-friendly wooden balance bike designed to enhance imaginative play. It helps to take your child's eyes from staying glued to the laptop or television, to enjoy the breeze and some sunshine. The engagement with nature can help improve the imagination of your child, as they play roles such as a package delivery service, a motorcycle cop, and many other things. The ergonomics of this unit makes it easy to use by most children aged from two to six. This balance bike takes away the anxiety and deprivation of training wheels and helps develop the neurological and muscular condition and balance within your little one.
All materials used to build the Zum CX are eco-friendly and are also safe for use by your little one. The trees are cut with permission and have been sourced from FSC forests. The lacquer finish of the bike is also a non-toxic unit with an ASTM certification. Allow your child to enjoy one of the best balance bikes in the world. It'll make for a great birthday or Christmas present. Don't forget to also check our guide to the best kids go-karts.
Key Features:
Adjustable seat and reversible frame
Kid friendly lightweight frames
Made for ages 2-6
Durable handmade wood construction
Specification:
Brand

ZÜM

Model

ZUM1A

Weight

9.2 pounds
Padded vinyl seats for comfort riding
Comfortable rubber handlebar grips
Prevents jack knife related accidents
Bike's overall appearance is not that attractive
May require tightening of screws after some use
No footrest installed
Haro Bikes Prewheelz 12 Balance Bike




Our final review highlights the amazing Haro Prewheelz 12 Balance Bike, a balance bike built with a crank-less aluminum alloy frame dressing, featuring footrests. This bike is designed to grow as your child does. To make this unit adjust to your child's increasing height and size, this balance bike features adjustable units that will accommodate all body types and sizes.
The Prewheelz balance bike features the use of high impact 12-inch mag wheels and comes with scuff resistant tubeless tires and an oversized padded seat. For more grip, while your child rides, she can comfortably rely on the rider-assist grab handles that work perfectly well when needed. Some of the reason why parents love the Haro Prewheelz bike include its real headset feature, its level of adjustability and a limited warranty on the frame and front fork. 
If you ever need perfect customer service for your damages Haro bike, their company is always available. We recommend this balance bike to parents who seek to teach their children the joys associated with learning how to ride. 
Key Features:
Aluminum alloy crank-less frame
High impact 12-inch mag wheels
Scratch and scuff resistant tires
Height-adjustable handlebars
Specification:
Brand

Haro Bikes

Model

27034

Weight

6.3 pounds
Adjustable handlebar
Lifetime warranty on the front fork and frame
Footrest reported to hinder the stride of smaller riders
Rough grip tape on footrest scratches legs
Exposed bolts can scratch kids' ankles
Retrospec Cub Kids Balance Bike

The Critical Cycles brand has introduced the Retrospec Cub Kids Balance Bike, a product built to be worry-free and maintenance-free to help instill the needed confidence in your little one. This is an extremely safe pedal-less bike designed to help your child learn all about balance and bike riding without the occurrence of injuries which are typical with most training wheels and tricycles. It features a step-thru frame and a foot-to-floor design that ultimately helps improve the balance of your child and also helps in their coordination while they learn to ride.
The Retrospec balance bike features minimal assembly and is almost ready for play outside its box. It also features Airfree anti-flat tires and is ideal for children aged between 20 months up to 5 years. This age range is made possible mainly because it makes use of adjustable seat posts and handlebars which offer comfort at every growing stage. What's more, this no-pedal toddler bike also helps make the transition of your child to a pedal bike seamless. It is easy to get on or get off thanks to its low-down tube and kid-friendly frame.
To move, your little one needs to make use of his feet. The reduced distance between the ground and your kid's feet offers them greater control over their speed levels and also reduces the chance of nasty falls and resulting injuries. With this first balance bike, if your child can walk, he most likely can ride! It is a no pedal, no problem unit built with safety for your young rider. It comes in various colors to allow children to opt for something that compliments their personality. Make sure you also check our guide to the best kid's bikes.
Key Features:
It has a foot-to-floor and step-thru frame design
Completely safe and even has training wheels to guard against accidents
Suitable for children between the ages of 20 months to 5 years old
Stress-free design involving minimal assembly and air-free tires that never go flat
Specification:
Brand

Retrospec

Model

2406

Weight

9 pounds
Available in numerous colors
The bike can be used on any surface
Easy to assemble
Quality of the handle could be improved
Would have been much better with rubber tires
Doesn't come with mudguards
Radio Flyer All-Terrain Balance Bike

If you are looking to avoid scrapes on the knees and elbows alongside other boo-boos you may have to kiss, this is the way forward. With the Radio Flyer All-Terrain Balance Bike, safety is the watchword. The bike itself is a strong little machine, which also happens to be lightweight and durable. For that extra-smooth ride, it is fitted with 12-inch tires that can brave it on all terrains.
Comfort is paramount, and for that reason, the seat is adequately padded. For even more comfort, this bike is equipped with soft-touch handlebars that are incredibly easy to maneuver. Still, on the topic of the seat, it is designed to grow with your child so this bike remains useful for quite some time. Last but not least, there is a rear ringing bell attached that really adds a whole lot of fun to the mix.
Key Features:
Cushion seat for a comfortable ride; Adjustable seat grows with your child
Equipped with soft-touch hand grips for that extra comfort
Is sturdy yet lightweight thanks to its steel frame
Comes with an adjustable seat which grows with your child
Armed with an authentic ringing bell for that touch of fun
Specification:
Brand

Radio Flyer

Model

803X

Weight

9.88 pounds
Balance Bike Buying Guide & FAQ
How We Chose Our Selection Of Balance Bikes
Brand - The list of balance bike manufacturers is endless, with more springing up every day. It is true that the requirements for the design of a balance bike may be fixed, but to beat the competition and stay ahead in the market, some manufacturers have resorted to providing all necessities in an innovative manner that is both appealing and intriguing to their potential customers. For our review, our team took a look at the design veterans with decades of bike production to their name, as well as some of the newer brands that have recorded great reviews by users around the world.
Reviews - Each product selected above has a lot of positive feedback from customers, as seen on various online balance bike forums. The user experience is significant for the sale of every product. Reports from users inform potential buyers of what to expect with regular use of an item and also gives them a brief overview of the specifications attached to that model.
Price - Balance bikes are generally affordable units; thus, creating a range of budget-friendly bikes didn't prove to be a tough activity. Our list of recommendations offers you the ultimate value for your money since many of them feature a long-term design that will grow with your child.

Features To Look For In Balance Bikes
As a parent seeking to make the transition to pedal bikes easy and hassle-free, you will need the very best in balance bikes, and such a unit must have specific features. Below, we discuss some of the essential features that potential buyers must look out for during their scouting process, to ensure that any product they choose is a worthy investment.
Age Range - Balance bikes are usually designed to work for a specific age range. When a manufacturer creates for a fixed age range, all the parts are designed to conform to their body and size; thus, any other size and body frame will experience great discomfort. When searching for the best balance bike, consider the age of your child and if possible, opt for a model with adjustable parts that will enable it to grow with your child.
Height - The height of the seat of a balance bike is a great factor to be considered during the selection process. The seat height mostly helps determine how best a bike will fit your little one. It is advised that parents purchase balance bikes with a seat height that is above their child's height by 2 feet. This will allow room for growth and will accommodate your child for an additional 2 to 3 years, by which time they'll be ready to move onto a pedal bike.

Brakes - Most often, balance bikes make use of your child's feet for its operations; thus action such as braking will be controlled by your little one's feet. There are some models however that offer handbrakes to keep your child's feet safe and free from injury. Invest in a balance bike with hand brakes if you plan on your child using the balance bike for some years.
Wheels - There are various tire types, and the selection of this will be solely dependent on the terrain your child will ride on the most. In total, balance bikes are made with five different tire types; foam, hard plastic, air, rubber, and big apple, and each performs excellently in different locations.
Material - The material used for the construction of your balance bike must be durable and sturdy enough to accommodate your child's weight for some years. Consider the use of materials such as wood as this material is robust.

Balance Bike FAQ
Q: What are balance bikes?
A: Balance bikes are transitional bikes used to teach children the basics of steering and balance before they start riding regular bikes. They are often designed without pedals and are worked mainly by foot; thus the main focus of your child is learning how to turn and steer and also how to keep himself well balanced while he moves around.
Q: What are the benefits of balance bikes?
A: Balance bikes come with features that improve coordination and also boosts the confidence of your child before pedal bikes are introduced.
Sign Up Now
GET THE VERY BEST OF GEARHUNGRY STRAIGHT TO YOUR INBOX