GearHungry may earn a small commission from affiliate links in this article.
Learn more
Hobby Ideas For Men
Wow! where do we even get started on this one? There are literally gazillions of ways you can choose to spend your valuable spare time, depending upon your budget, location and the time you have spare to invest into a new hobby. We just brainstormed a quick list that had at least 35 on it so whittling that down to just 15 recommendations is going to be a tricky one. Apologies then if your favorite didn't quite make the cut! There's a time and a place for magic tricks and it's not in this round-up! No offense to those reading who love a bit of sleight of hand.
The importance of having a hobby
Having a hobby is critical to your mental and physical well-being. We live in such a fast paced life, sometimes it's difficult to switch off and we fall into the all too common trap of eat, work, sleep….. repeat! Getting some work life balance is so important and you never know, you might find hidden skills and talents that you never knew about! Set yourself new challenges, make new friends even and generally pick up some new and impressive skills. Rather than becoming another faceless robot, aimlessly plodding through life, get yourself a hobby that stimulates and satisfies you, brings some much need interest, adrenalin, relaxation (whatever it is that you are craving) into your life and bonus, helps you live longer too. Yup, that's right, it's a scientifically proven fact that people with hobbies have higher life expectancies so seriously do yourself a favor and step away from the television! OK, let's do this. Let's take a look (in no particular order we might hasten to add!) at 15 of the best hobbies for men.
1. Running, Cycling and Swimming – AKA Triathlons
Join the hordes of middle aged men in lycra – that will be MAMIL's then – and get yourself a serious hobby where you quite literally could end up with all the gear and absolutely no bloody idea!! This is one of those hobbies for the most competitive spirited and driven amongst you. It's not for the feint hearted, the low on disposable income or the man with 3 kids and a wife at home who actually enjoy his time and company! This is man v bike, man v stagnant weed riddled lake and man v road. You are going to get seriously fit in record time but you are going to need plenty of leisure time and a fairly impressive bank balance to do this hobby justice. It's all about precision and tine tuning your performance once you really get into it which means the best tri- bike, Garmin GPS, running shoes, wet suit etc. etc. etc.! Yup the shopping list for this hobby is extensive but man the same of achievement of being an Ironman is just outstanding!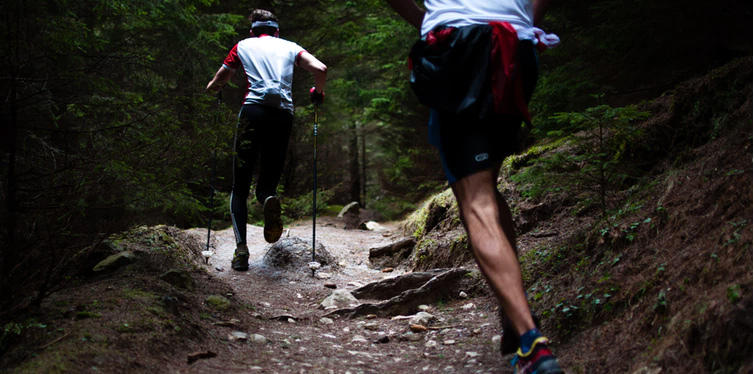 2. Photography & Drone cameras
Fancy yourself as a bit of a social media guru then you probably need to brush up on those photography skills and learn how to really capture those wonderful new moments you're making. Photography is a fantastic way of getting creative and really creating long lasting moments. Plus, it involves kit, and tech, two things that most men love! You have a genuine reason to research things like lens and aperture and an excuse to get outdoors, just you and your new camera, snapping away to your hearts content. Go one further even and get a Go Pro style camera or even a Drone and you can take your hobby to whole new dizzy heights and really come up with some super impressive shots. Smile! You're on candid camera.
3. Micro Beer Brewing
This is a hobby that you and your mates can all get pleasure from and save yourself a load of money on weak and over-priced craft beers that seem to be popping up all over the place these days. Seems like every Tom, Dick and Harry has their own backyard microbrewery so you might as well get in on the action and set one up yourself. In no time you will be way on your way to becoming a master brewer and before you know it, you'll have set your lofty sites on having your own hipster label or even better still, looking to invest in a vineyard. Imagine how much better that chilled beer or wine is going to taste knowing that its 100% your talented output.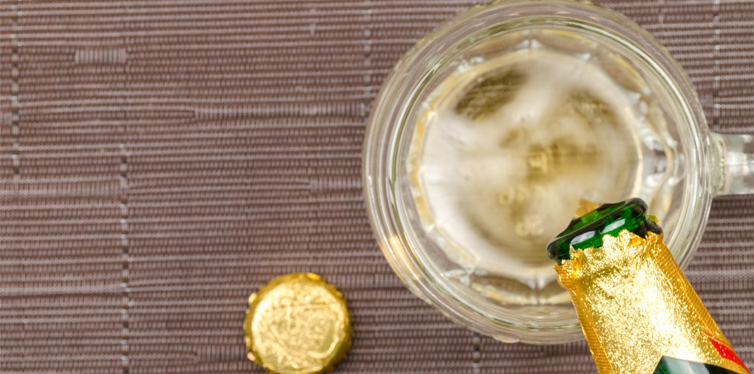 4. Computer Programming and Gaming
OK, so you're not exactly getting out into the great outdoors with this one but you're definitely immersing yourself into an escapist world for a few hours and learning some indispensable skills that might just translate into a whole new career path. Did you know that you can get paid for testing the latest game releases while sitting in your comfortable chair? Yes, really. Finding the glitches and reporting back on them has real value to the computing fraternity. Getting digitally savvy and delving into the programming playground is great release for pent up stress.
5. Golfing
We all know that golf requires precision, patience and a really fine set of golf clubs! Such a refined and genteel sport. It's another sport that quickly develops skill and that challenges the mind as much as it does the body. A good 18 round game of golf really puts in some decent leg work and gets you outdoors pitching your 4 iron against the elements. Let's also not forget that the Club house can be a real social scene too that both you and your other half might get to enjoying a couple of rounds of the drinking variety!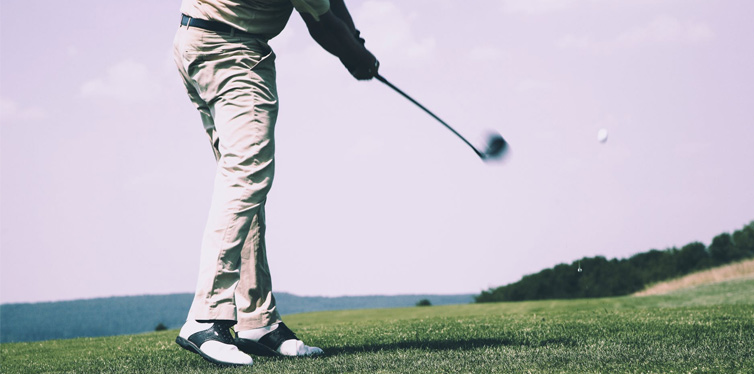 6. Investing
We're not talking black jack here guys or running off to Vegas with the boys and blowing the kids inheritance. Learning how to properly manage your money and becoming skillful at investing could lead to some serious rewards and open up a lucrative new revenue steam. Yes, we know it comes with risk, but then so does hurtling down a mountain on a bike, but learn to invest properly and get that interest quickly compounding for yourself and you could end up sat on quite a nice little nest egg all from taking up a new pastime.
7. Outdoors Adventuring and Survival Skills
Fancy answering the call of the wild, pitting yourself survival style against Mother Nature? Then grab yourself a nice backpack and solo tent and get ready to head out into the wilderness for some real action hero style camping adventure. All that fresh air, navigating new previously un-explored trails and setting up a base camp with your mates for a hearty camp fire meal of freshly caught Salmon or rabbit that you've hunted and skinned with your own fare hands! Again, you're going to need plenty of gear but there's nothing quite like channeling your inner Grizzly Adams and getting out into the wonderful natural parks for some serious R&R of a weekend.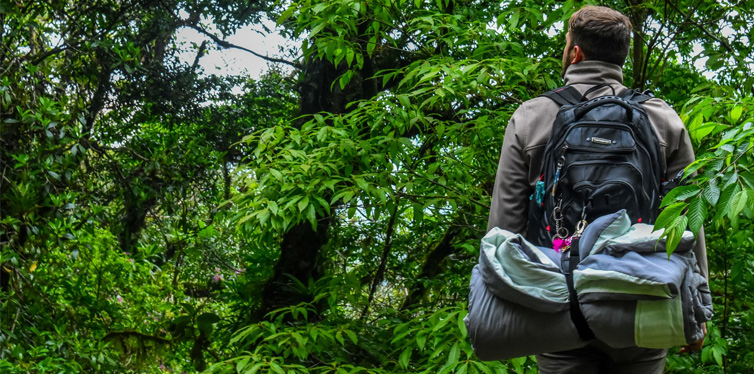 8. Learn to pick up and play a new instrument
Aside from that stint in school when you were forced to learn how to play the Recorder and probably never advanced further than 3 Blind Mice, learning to play a new instrument is seriously therapeutic and really impresses the ladies! Especially if you've learning how to play the saxophone! Oh yes, the chicks love a bit of sax. Getting to grips with a new musical instrument can be really satisfying and is a great way of spending some much needed down time.
9. Rock Climbing, Ice Climbing and Mountaineering
Lumping all of these extreme style outdoor pursuits together but they do make for brilliant and adrenalin busting hobbies, just you and your rope, pitted against a vertical cliff! Climbing and mountaineering of course takes plenty of discipline and determination, not to mention lots of practice and all the right equipment. Just imagine though that sense of immense satisfaction when you reach the summit and survey the beauty down below. Man it's a wonderful world we live in and seen from on high, its' even more spectacular. Just remember – what goes up, must come down! That includes you.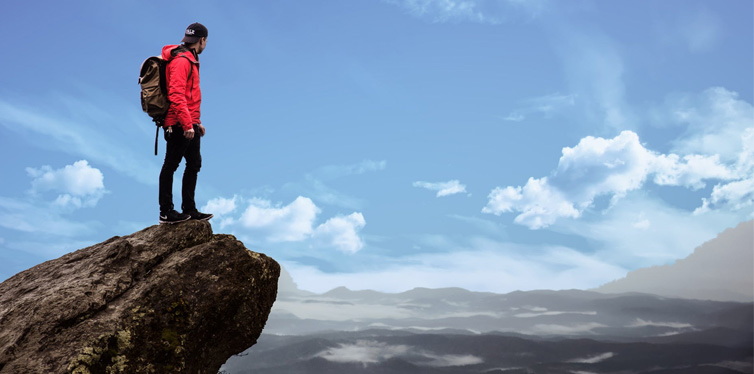 10. Motorcycling
Fancy heading out on the highway, just you, a pair of shiny new wheels and the wind in your hair? Ok, sounds like you might well be having a mid-life crisis. Motorcycling is increasingly popular and a great way of satisfying your need for speed, especially if you are a full throttle adrenalin junkie. There's no other rush quite like it, save perhaps for parachuting out of a plane. See, there's another hobby you could try. Best check with the missus though first before you blow the budget on a Harley.
11. Meditation
Stay with me here lads! Meditation is actually really rather good for you and you know it too. Everyone could do with a little more relaxation in their lives and learning how to effectively tune in and zone out so to speak is so could for you. Getting in touch with your inner Zen will really help with your overall awareness, giving you increased energy, stamina and making you so much nicer to be around. You don't need to go off and join a hippy colony or take up yoga too and there's definitely not requirement to start eating quinoa and drinking kale juice. Just some good old solid meditation, you, yourself and your inner peace, blissfully reconnected. Give it a go. You never know, you might really like where it transports you to.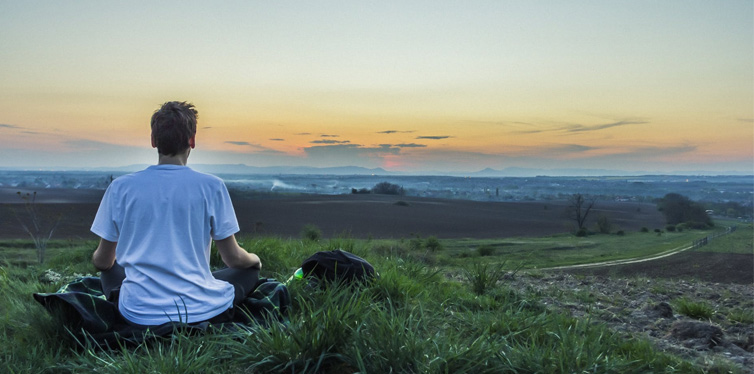 12. Martial Arts and Boxing
A great way to really amp up your fitness levels, fire up the old fat burning machine, AKA your body, and let off plenty of pent up aggression and steam at the same time. There are plenty of different martial arts you can consider and they all require skill, precision, knowledge and passion. They're a great way of combining both a physical and a mental workout and of course, increase your ability to defend yourself when it really matters. Let's face it, most of us will have Jackie Chan or Muhammed Ali down as our hero's so prepare to get serious, put in some perseverance and get really passionate about your pastime. You never know, you could even end up with a coveted black belt someday too.
13. Geocaching
A relatively new kid on the block when it comes of hobbies but one that is quickly increasing in popularity and a great way of getting outdoors in the fresh air and away from a screen too. Geocaching isn't quite as exciting or romantic as being a bone fide bounty hunter but it is great fun and you need little else than a good handheld GPS and a pair of hiking boots. If you are looking for a hobby that you can also do with your family, then this makes a great option.
14. Rekindling your love of Vinyl
There are kids who've no idea what a CD is these days, never mind a vinyl record, so used are they to just pressing a button on a screen to get their sounds. Why not then reconnect with your student love of vinyl and start up a collection, perhaps even unpack those decks you had and brush up on your DJ skills. Warning though, this could become addictive and before you know it you'll be hoping on a plane to Ibiza with your record bag looking for a summer gigs. 
15. Weight lifting 
Don't just head down the gym and jump on the treadmill like all the other rug rats! Why not set yourself some serious personal challenges and commit to learning how to dead lift your body weight. There's nothing more satisfying than challenging your body to see how far you can push it and before you know it, you could end up with a six pack to show for it. Imagine that, a hobby that really does make you look and feel great and finally gets rid of that beer belly that you have happily been cultivating for years.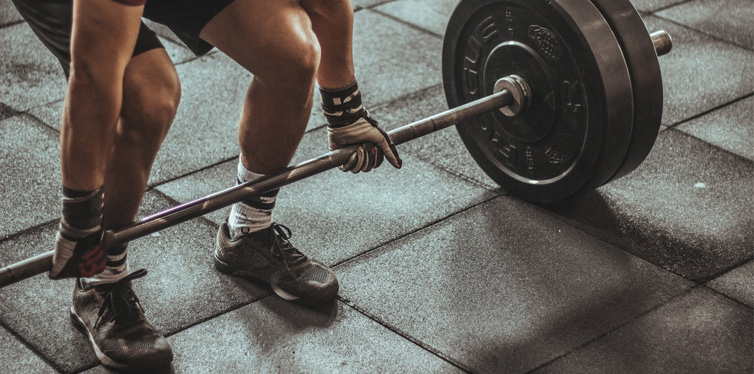 It's a wrap
So there you have it, 15 of the best hobbies for men, all widely diverse and as unique and interesting as you! Now all you have to do is pick one and try sticking to it for longer than 2 minutes. Good luck with that one.