Best Camping Cots For Comfort Outdoors in 2022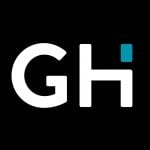 This product guide was written by GearHungry Staff
Last Updated
January 23, 2018
GearHungry Staff
GearHungry Staff posts are a compilation of work by various members of our editorial team. We update old articles regularly to provide you the most current information. You can learn more about our staff
here
.
GearHungry may earn a small commission from affiliate links in this article.
Learn more
The camping cot is a type of collapsible camping bed that can really help enhance the comfort in many camping situations. No one in their right mind, however, is going to carry a camping cot all the way up a mountain which means they are primarily designed for more recreational camping done in family friendly campsites, National Parks and summer camps to name a few places. The thing that makes the camping cot possible is the metal frame which unfolds to create a platform for sleeping. Typically some form of strong fabric is used to serve as a base on which to put memory foam mattress with a sleeping bag on top of that. In many cases however people prefer to forego the foam or air mattress. Some will also forego the sleeping bag and use standard blankets / vests and a pillow.
That said, there are a lot of sleeping cots for adults on the market and finding the best one for you can be a bit of a chore. That's why we're here. We've sifted through the camping cot landscape and determined the 10 best camping cots; one of which is sure to be right for your next camping holiday.
The Best Camping Cot
Coleman 80×32 Pack-Away Camping Cot
The Coleman 80×32 Pack-Away Cot is a traditional camping cot given a modern makeover with state of the art materials and design cues. It's the camping cot with a little more in that it has a removable side table for your book, reading lamp, beverage or other personal items. At 32 inches The Pack-Away platform is wider than most other camping cots – which is a real plus when it comes to this type of sleeping arrangement – and the frame has a load capacity of 300 pounds. Coleman's been making reliable, affordable camping gear for as long as any of us can remember and the Pack-Away is a good example of how they stay on top of consumer desires and market trends. Sure it's a bit heavier than some other camping cots but it's also larger, more durable and will carry more weight.
KingCamp Compact Folding Tent Camping Cot
KingCamp makes some outstanding outdoor gear and their Ultralight Compact Folding Camping Tent Cot is right near the top of the list. This camping cot features superior engineering that allows it to fold down to virtually nothing and yet open up to a spacious 75 x 25 inch platform that will support up to 265 pounds. The generous load capacity means it's perfect for just about everyone. Another plus is that it rides less than 5 inches off the ground so if the weather gets really cool you won't experience much by way of heat drain. It's as attractive as it is functional and comes with its own pillow as well. Perfect camping cot for camping holidays with the family, cross country bicycle trips, to use as an emergency bed and more.
Byer Of Maine Easy Camping Cot
Byer of Maine has put a lot of thought into the design of their Easy camping cot and it shows. From the larger than average 78 x 31 inch platform to the 600 Denier polyester and the incredibly efficient and effective manner by which the cot both unfolds and folds down this camping cot will catch your eye with its looks and sell you with its comfort and practicality. The welded steel legs can support up to 325 pounds and you won't find any braces digging into your back. An added bonus is that the sidebars are completely wrapped in fabric as well so you won't have any unpleasant cold shocks if your leg or arm touches one during the night. This may be the best camping cot on the market for less than $100.
Coleman Comfortsmart Deluxe Cot
Our second Coleman entry is the Comfortsmart Deluxe Cot. The Comfortsmart is the most comfortable camping bed on our list and has become much sought after by recreational campers. It works its magic by way of a coil suspension system and its foam mattress pad that makes sleeping in the tent nearly as comfortable as sleeping in your own bed. It will support up to 300 pounds and even if you're 6' 6" your legs won't be hanging off the end. The fact that the Comfortsmart doesn't fold up all that small is irrelevant really. You don't purchase this padded camping cot to throw it in your backpack and slog it up the mountain. You buy it so that you can wake up in the campground in the morning feeling totally refreshed and ready for another day in the great outdoors.
TETON Sports Outfitter XXL
TETON Sports outdoes themselves with the Outfitter XXL Camping Cot. This camping cot has one of the highest load capacities in the business at 600 pounds but you wouldn't know it by looking at it. The secret to the Outfitter XXL Camping Cot's load bearing ability is the patented S-Leg Assembly system that distributes weight evenly across a wider surface rather than bringing all the stress to bear on a single point where the frame folds. But all the steely cleverness wouldn't be worth much if it wasn't for the 600D polyester fabric that comprises the base of the sleeping platform. Throw in the fact that the Outfitter XXL is also more than 7 feet long and you've got a best sleeping cot everyone from the kids to NFL lineman will love.
EARTH Ultimate "Extra-Strong" Military
The EARTH Ultimate "Extra Strong" Military Style Camping Cot is 'extra' alright: extra everything. Extra strong, extra storage, extra practical and extra convenient are a few 'extras' that come to mind when you test drive this camping cot. "Extra strong" for the framing, which can easily support up to 450 pounds. "Extra storage" for the large zip pocket at the head and utility pockets on the side. "Extra practical" because you can keep your tactical flashlight, water bottle, multi-tool, compass and more right at your fingertips. And "extra convenient" because you can carry this tent cot to your off-road tent site since it weighs a reasonable 17 1/2 pounds.
The Coleman Trailhead II Cot is one of the best on the market. Designed for comfort and durability, this awesome camp bed can make any camping trip bearable. It features a super-strong cross-bar steel frame that can support a maximum weight of up to 300lbs, which makes it suitable for bigger guys. It's also 6' 2" long, so will accommodate most people. It's easy to put together, folds down to a carryable size, and weighs just 20.9 pounds, so it won't weigh you down too much. If you want to camp in style, you need the Coleman Trailhead II Cot. 
REDCAMP Folding Camping Cot
The REDCAMP Folding Camping Cot is one of the most comfortable camp beds on this list. Made from durable 600D double Oxford fabric, it feels comfortable on the skin and gives plenty of support. Pair this with the right sleeping bag and you're guaranteed a good night's sleep. It also has a heavy-duty, complex frame that allows it to carry a maximum weight of 500lbs. Despite this design, it's relatively easy to set up and pack down. Plus, it comes with a carrying bag for convenience. 
If you're looking for a way to make your camping trip more comfortable, the Araer Camping Cot is a sure thing. It has a heavy-duty frame made from 25mm steel tubes that are set up in a triangle structure for extra strength. This allows it to take a huge maximum weight of 450lbs, perfect for bigger guys. The actual bed part is made from 600D double-layer Oxford fabric, a breathable and comfortable material. Plus, it's slightly raised at the end, so you don't need a pillow. And it can accommodate people up to 6'8" tall! 
Alpcour Folding Camping Cot
When it comes to camping comfort, the Alpcour Folding Camping Cot is hard to beat. The bed rises slightly at the end and it has an integrated pillow, so you don't have to bring one. All you need is a sleeping bag and you'll feel like you're in a five-star hotel. It's not the strongest camp bed on this list but it can still support a maximum weight of 300lbs. We also like the fact that it's easy to set up and fold away. Plus, it comes with a carrying bag to make life easier.
Camping Cot Buyers Guide and FAQ
Below we'll look at some of the things you'll want to keep in mind when shopping for a new camping cot.
Q: Inflatable Mattress Vs Folding Camping Cot?
A: There's no way to overstate how important a good night's sleep (check out our sleep pad guide) is to your ability to enjoy yourself in the outdoors and there are plenty of opinions as to whether the inflatable mattress or the folding camping cot is the best way to achieve that good night's sleep. Let's look at the pros and cons of each:
Inflatable Mattress: Pros
Longevity - Because there are no moving parts other than the valve or valves on an inflatable mattress there aren't a lot of things that can go wrong. Basically if your inflatable mattress is made of high quality materials by a reputable manufacturer it should last for years.
Affordability - Air mattresses, while often very sophisticated, nonetheless require less engineering/design time and materials to construct than a first class camping cot. Fewer materials and design time equals lower price.
Portability - The inflatable mattress can be taken with you just about anywhere from the family campground to the highest mountain.
Inflatable Mattress: Cons
Tendency To Leak - Even the best inflatable mattress will sometimes incur a tiny puncture that will cause it to slowly deflate. Valve problems can also cause air to leak from the mattress leading to a very uncomfortable night.
Have To Be Blown Up - While there are a few self-inflating mattresses out there that don't require your intervention, most will need some help from you to either fill completely or to find the right pressure. If you're in a hurry blowing up the mattress manually may be the only choice.
Tendency To "Bottom Out" - If the inflatable mattress you're lying on is relatively thin and the air inside is not compartmentalized you'll likely wind up with some body parts like the hips coming in direct contact with the ground as the air is pushed to the side.
Camping Cot: Pros
No Bottoming Out - While your hips and other body parts will often touch the ground with an air mattress that will never happen with a camping cot. For larger folks this is a real problem and eliminating it by using a camping cot can substantially improve their outdoor experience.
Versatility - Camping cots often come with add-ons that can really ramp up the quality of your experience. These extras include pockets, built in table, drink holders even the ability to attach your camping cot to a backpacking tent.
Durability - While they have more moving parts than a simple inflatable mattress a high quality folding camp bed will nonetheless last for many years, even if you use it on a fairly regular basis.
Camping Cot: Cons
They Cost More - Most camping cots will cost more than a simple inflatable mattress. That's because they take more time to concept, design and manufacturer and more materials go into their construction. On the whole however the cost gap between the best camping cots and the best inflatable mattresses is not that large.
They're Not Very Portable - Because of their weight most camping cots are not designed to go with you to the summit. The best tent cot is ground level gear designed and built to be used in roadside campgrounds, when camping at the beach and when setting up the base camp for your elk hunt; as well as to be used at home as an emergency backup bed.
Q: Can Camping Cots Damage The Tent Floor?
A: They can but they don't have to. Many people use cots in their tent and protect the floor by covering the feet of the camping cot legs. Some use tennis balls for this purpose. Others will bring small pieces of carpeting with them and place those under the legs while others will cut off the bottom of plastic bottles (the thicker the better) and use those as "coasters" for the cot legs. Any of those solutions will provide excellent protection for the floor of your tent.
Q: What To Sleep In When Camping?
A: There are a couple of good reasons not to sleep naked when camping. The first is simple modesty and respect for others you're camping with (if you're camping with others). The second is that some warm, dry clothing can really take the edge off on a cold night in the outdoors. Whatever you do you shouldn't wear wet, sweaty or dirty clothes in the sleeping bag or when laying under blankets on a camping cot unless you want to risk hypothermia. Moisture will defeat the ability of the inflatable mattress, camping cot and sleeping bag to keep you warm. Change out of your hiking shoes, dry off and slip into some dry long underwear if you have any available, before climbing into your camping cot or bed. Also, if it's a particularly cold night bring warm socks, a warm wool hat and some gloves into the bag with you in case you need them.
Conclusion
The best camping bed is not always the most expensive or the heaviest or the most radical looking. It's the one that combines practical features with durability and a reasonable price. We hope you found the above information useful and that it helps you select the most comfortable camping cot for your next outdoor adventure. Don't forget to bookmark us and stop back regularly for more insightful product review guides from Gearhungry.
Sign Up Now
GET THE VERY BEST OF GEARHUNGRY STRAIGHT TO YOUR INBOX