Best Tasting Protein Powders in 2022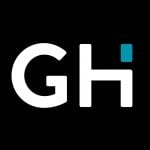 This product guide was written by GearHungry Staff
Last Updated
May 24, 2018
GearHungry Staff
GearHungry Staff posts are a compilation of work by various members of our editorial team. We update old articles regularly to provide you the most current information. You can learn more about our staff
here
.
GearHungry may earn a small commission from affiliate links in this article.
Learn more
Protein powders. You've probably all seen that guy down the gym swigging on his from some branded shaker after doing a series of reps. Are they actually any good for you? What do they even do and how often should you be drinking them? What do they taste like? You've probably had a whiff of one before and thought it vaguely smelt like fish food! Surely they can't taste great? You've seen that they come in every flavor under the sun, not just your standard vanilla and chocolate. Rather like ice-cream, if you want mint choc-chip you can probably get it! These days you can literally get the best tasting protein powders that claim to do just about everything; burn fat, build mass, create lean muscle, repair, maintain and regenerate your body. So let's delve in and look at some of the best tasting protein powders around that deliver high on results as well as taste.
The Best Tasting Protein Powder
Isopure Zero Carb 100% Whey Protein Powder
Isopure Zero Carb is a really powerful protein punch with 25 grams of 100% whey protein isolate and comes in Zero Carb and Low Carb options perfect for anyone looking to their protein shake to help support their weight loss goals. Whilst it contains vital vitamins and minerals it doesn't have any gluten, lactose or other impurities added so it's a quality option. It's been carefully manufactured using a microfiltration process and mixes up a treat to create a tasty and re-energising post workout recovery drink.
Key Features:
Delivers 25 grams of 100% pure whey protein per serving to help you perform at your best
Contains 110 calories and 0 carbs per serving
Available in zero and low carb options
Comes in a range of flavors including Creamy Vanilla, Dutch Chocolate, Cookies & Cream, Banana Cream, Strawberries & Cream as well as natural unflavoured option
Contains added vitamins and minerals including Glutamine to help support gut health
Helps build and repair muscles following workouts can help to keep you fuller for longer in between meals as part of a weight management system
Can be mixed with milk, water or your favorite choice of beverage
Specification:
Brand

Isopure

Model

2119

Weight

3 pounds
25 grams of whey protein
Low and Zero carb options
Gluten, Lactose and Aspartame free
7 flavors to choose from including Natural
Consume in the morning and/or before and after training
Need a blender or shaker to mix well
Contains a non-soluble pre-mix which will remain cloudy when dissolved
Contains artificial sweeteners
BSN Syntha-6 Whey Protein Powder
BSN Syntha-6 Whey Protein Powder is a premium protein powder designed and developed to be high in taste and flavor boasting its own exclusive technology. It comes in a range of decadent flavor combinations that when blended up with a milk source really do give the taste and sensation of a luxurious milkshake but with an added protein kick!
Key Features:
Delivers 22 grams of protein per serving with an additional 5 grams of fiber to help keep you fuller for longer
Contains 10 grams of essential amino acids for accelerated protein absorption
Mixes up into a creamy milkshake style taste and texture
Helps to actively promote muscle support and recovery
Easy to blend with water but taste great with added milk which will also help increase the protein content of your overall drink
SYNTHA-6 has been developed to be high on taste and flavour and comes in 10 decadent flavors designed to deliver a milkshake style experience.
Easy to take and suitable for any time of the day, including first thing in the morning or pre and post workout.
Specification:
Brand

BSN

Model

4502

Weight

5 pounds
22 grams of protein with 10 grams of Essential Amino Acids
Excellent source of additional fiber and fatty acids
10 delicious milk shake style flavors to choose from
Tasty and nutritious featuring SNYTHA-6 exclusive flavour technology
Backed by over 30 years product development
Consume in the morning and/or before and after training
Contains some artificial ingredients
Contains salt and sugar
High calorie count
Muscle Pharm Protein Powder
If you are looking for something that delivers timed release of protein then Muscle Pharm Protein Powder is a great option as it contains a blend of 5 different proteins which ensure it delivers fast, medium and slow proteins to provide immediate recovery alongside on-going energy and enhanced performance. What sets this protein powder apart is that it also includes digestive enzymes which get to work to break down and metabolise the protein more quickly. It has Whey Protein Concentrate, Whey Protein Isolate and Whey Protein Hydrolysate to really support both your recovery and performance goals.
Key Features:
Contains 25 grams of protein coming from 5 different sources that have been designed to delivered both fast and slow protein release for on-going performance and recovery
Contains added BCAA's, Glutamine and also Digestive Enzymes to help gut health and increase absorption.
Great award winning taste that mixes well on its own with just water but that tastes fantastic when blended with optional nutritional extras like almond milk and fruits for a real delicious style meal replacement.
Certified free of any known banned substances so a great choice for any professional or competing athlete.
Scientifically backed by a university studied formula that's been proven to aid muscle recovery, build muscle tone and mass and increase strength
Backed by a full 30-day money back guarantee
Specification:
Brand

Muscle Pharm

Model

MPH1006/366/1015

Weight

4 pounds
25 grams of protein
Fast, medium and slow releasing proteins
Added digestive blend for increased absorption
Contains 5 powerful proteins plus BCAA's
Gluten free
Great tasting and easy to blend
Contains some artificial ingredients and sweeteners
Has been produced in a facility that also processes milk, egg, soybeans, shellfish, fish, tree nuts and peanuts so could cause allergic reactions
If you struggle to get your quota of daily greens into your diet then Vega's Protein and Greens powder could provide a fantastic alternative as it is packed with the good green stuff to provide you with an extra nutritional boost. It still comes with a solid 20 grams of protein that is derived from pea making it a great option also for vegetarians and vegans. It's also completely Non-GMO project verified so if looking after the planet is as important to you as looking after your own well-being then this is a great brand and choice for you. Mix it up with some almond milk for example and throw in some extra fruits or veggies and you'll have a really wholesome and balanced meal too. The extra milk will amp up the protein count for you too!
Key Features:
20 grams of protein delivered from plant based sources
Includes a host of additional nutritionally dense veggies and greens including spinach powder, kale powder and broccoli
Blended from pea protein, flax, hemp protein and sacha inchi protein
Only 110 calories per serving and no sugar
Non-GMO Project verified, gluten-free, certified vegan, no artificial colors, flavors, or sweeteners
Delicious flavors including Berry, Coconut and Tropical that  blend really well with other fruits and veggies for a delicious smoothie style protein hit
Specification:
Brand

Vega

Model

VEG00650

Weight

1.83 pounds
Protein with a healthy side of veggies included
Packed with nutritionally dense greens
Gluten free and Vegan certified
Non-GMO project verified
Tastes great blended into a smoothie
Comes in a delicious range of flavors
Only 20 grams of protein
Texture a bit chalky and bland but mixes well with banana
Naked Nutrition is all about delivering clean and pure protein source and using grass fed cow's milk from small US based dairy farms. Simple, tasty and nutritious it has only 3 ingredients, Grass Fed Whey Protein, Vanilla and Organic Coconut Sugar. It still manages to weigh in with 25 grams of protein and is a very versatile powder that blends well in all kinds of recipes, not just shakes, to deliver your protein hit. Naked Nutrition prides itself on transparency and organic practices, ensuring that you know exactly what it is that you are putting inside your body. If the world around you matters and the purity of what you put into your body is important, then this is a great choice for you, supporting you as you take your nutrition to the next level.
Key Features:
Containing just 3 ingredients this is made from 100% grass fed pure Whey Protein with Vanilla and Organic Coconut Sugar
Contains no artificial colors, sweeteners and is certified soy and gluten free as well as growth hormone free
Densely nutritious and well balanced with 25 grams of protein, 5 grams of sugar, 8 grams of carbs, 150 calories and 5.9 grams of additional BCAA's
Sourced from small US dairy farms and guaranteed all natural
Uniquely cold pressed which means no chemical contamination
Delicious vanilla flavoring that blends really well to use not just on its own as a drink but also works great added into pancakes, cookies and smoothies
Specification:
Brand

NAKED nutrition

Weight

1 lb
25 grams of protein and 5.9 grams of BCAA's
Only 3 all natural ingredients
Grass fed cow whey protein
No artificial colors or sweeteners
Non-GMO, Soy Free and Gluten Free
Cold Processed and Acid and Bleach free processed
Limited flavour options – vanilla only
Met-RX Natural Protein Powder
Ideally used after intense workout, as a post-workout recovery shake, this protein powder from Met-RX is easy to blend and comes in simple flavors that should suit all tastes and mix well with other ingredients if you wanted to create a more substantial smoothie for example. With a good level of Essential Amino Acids this formula contains everything you need to fuel your post-workout recovery and get some strength and endurance into your muscles. It's manufactured with the latest filtration technologies to minimize the presence of unwanted cholesterol, saturated fat, lactose, and carbohydrate content.
Key Features:
Made from all natural whey protein with a 23 gram content and packed with essential amino acids to support your lean muscle mass and strength gaining objectives.
5 grams of BCAA's to help power your performance and post recovery.
Easy to mix and blend and perfect as both a pre and post workout shake, or add to smoothies and into your baked goods for a high protein treat.
Tastes great just on its own without the need to blend with milk.
Specification:
Brand

MET-Rx

Model

S1139088N

Weight

5 pounds
23 grams of protein and 5 gams of BCAA's
Instantized for easy mixing and blendabilty
Great tasting flavour of either vanilla or chocolate
Versatile to use – in shakes, smoothies, cookies
Backed by MET-RX brand confidence
Low in sodium
No preservatives, artificial colors or flavors
Limited flavour options – chocolate and vanilla only
Protein Powder Buying Guide
Best Tasting Protein Powders - How We Choose
As with all our guides, we carry out meticulous research to ensure that we are covering off all the important points. We consider everything from taste, to protein content, the other ingredients that might be present, any dietary requirements (vegans for example) along with the price per shake so that we can come up with a range of best-buy options.
Best Tasting Protein powders whilst on the face of it might seem like a generic enough category is very diverse and you can get all kinds of formulas specially designed with your goals in mind. For some the emphasis might be on bulk, for others quick recovery whilst some might be looking for the a best tasting powder to help accelerate weight loss. We consider the important factors like value, quality, and yield as well as taste and blendability. You might be surprised to find out just how little protein content some of the so-called powders out there do have!
We look at all the ingredients, analyze all the customer feedback and reviews in order to pull together our professional and comprehensive guides. All you need to worry about is choosing the flavor that tickles your taste buds!
Ingredients To Look For In The Best Protein Powders
If you are new to the world of Protein Powders there are a couple of key things to first of all be aware of. Many powders do purposefully contain a range of additional ingredients to deliver a wide range of benefits and if you suddenly start consuming lots of protein shakes without doing the appropriate exercise and find you are gaining weight rather than muscle, that could be because you've bought a muscle mass builder.
Look out for the following to get you started
Low Fat (go for somewhere between 1-5 grams)
Low Carb (go for a range between 1-5 grams)
High Protein (you want a minimum of 20 grams, up to 30 grams per serving)
It's really important to review the label of any powder you purchase to see what else has been included. Go for as many natural ingredients as possible and make sure your powder doesn't contain more than say 7-10 additional ingredients, particularly ones with very scientific names that you are incapable of pronouncing which are probably additives.
Amino acids – this is a really important ingredient to consider and can be used to create more bulk to the powder. There are two types of Amino Acids to look out for, BCAA and EAA. These represent respectively Branch Chain Amino Acids and Essential Amino Acids.
Branch chain amino acids – these effectively act as Nitrogen carriers so have an anabolic effect, helping the body to synthesize other Amino Acids, circulating and regulating blood sugar levels and are used as an energy source.
Essential amino acids – include Tryptophan, Lysine, Methionine,  Phenylananine, Threonine, Valine, Isoleucine, and Leucine.
All of these Amino Acids have vital roles in providing energy to your muscles, to detoxifying the liver, providing antioxidants, aiding digestion, reducing sugar cravings, easing fatigue. The list goes on so when buying a quality protein powder, do make sure that is also has a good concentration of BCAA's and EAA's alongside a high protein yield.
Best Tasting Protein Powder FAQ
Q: How many grams of protein can your body absorb at one time?
A: The maximum rate at which a human body can, in theory, absorb whey protein is 8-10 grams an hour. So that 30 gram protein shake your drinking might be digested more quickly than that but it will take time for it to be fully absorbed. You could, in fact, be absorbing protein all day long which is actually why it's so effective as it is constantly fuelling your body and releasing energy. The key to more effective absorption is to combine the protein with digestive enzymes.
Q: Is whey protein actually effective?
A: You might have noticed that there are lots of different types of protein available including Concentrate, Isolate, Casein, Soy, and Whey. Whey Protein itself also comes in several forms too. Whey is basically an all-natural by-product of milk which occurs during the production of cheese. You probably all remember the nursery rhyme from when you were little right? Little Miss Muffet who enjoyed eating her Curd and Whey! What they didn't tell you is that she was a pro body-builder!
Look you out for:
Whey Protein Concentrate (WPC)
Ion Exchange Whey Protein Isolate (WPI)
Cross Flow Micro-Filtered Whey Protein Isolate (CFM)
Hydrolyzed Whey Peptide (HWP)
Whey protein is fast acting and has a high oxidation rate. For it to be really effective and quickly absorbed it's best when combined with digestive enzymes.
Q: How long does it take for your body to digest protein?
A: It should take on average 1.5 hours for liquid protein (i.e. in the form of a protein shakes) to pass through the gut to where it needs to be in order to get absorbed by the body. The actual maximum rate at which protein can be absorbed is 8-10 grams per hour.
Q: Do carbs help you absorb protein?
A: Carbohydrates are important because their help your body to release insulin. Higher insulin levels in your body then assist the muscles to absorb amino acids. So the right carbohydrates can provide better protein absorbing results.
Q: What are the side effects of whey protein?
A: With a high-quality whey protein there should be no adverse side effects. Whey is quickly easily absorbed and provides plenty of essential amino acids too so should help develop lean body mass. It's generally safe for anyone to use.
If it's taken in excessively high doses you might suffer from nausea, increased thirst, bloating, reduced appetite and maybe headaches but these are not common symptoms.
On the positive side, with regular intake of whey protein, you can expect to see enhanced and accelerated muscle development.
Q: Can whey protein affect your kidneys?
A: There is scientific evidence to support that a diet very high in protein can affect kidney function and may cause accelerated kidney damage only to those people already affected by kidney disease. If you have diabetes, kidney disease or any kind of liver damage you should be careful about the amount of protein you are consuming daily.
Look for the USP symbol on your chosen protein. This denotes that the protein has met certain industry standards and criteria with regards to the purity and quality of the protein powder content.
Always make sure that you take on board plenty of good old water to help flush everything effectively through your system and ensure that you are optimally hydrated throughout the day.
Q: How many grams of protein do you need to build muscle?
A: If your objective is to gain muscle mass then protein is your friend and you are going to need lots of it which is where a protein powder can be a great option. There are only so many eggs and chicken breasts you can eat in one day after all!
As a very general but helpful rule of thumb for both muscle mass and also fat loss, multiply your weight by 1.5 and that should be the total amount of protein powder you need to be consuming per day. So if you weigh 80 kgs you're looking at 120 grams of protein. Divide that by 5 or 6 to more manageable amounts so you're aiming for 20-25 grams of protein per meal or snack. That's where the best tasting protein powder really can be a fantastic option. 2-3 shakes a day and you've already covered off half of the daily requirement.
Of course, the recommended amount of protein varies according to the outcome you are looking to achieve and also the amount of activity you regularly undertake. According to sources, the recommended range are as follows:
Regular healthy adult nonactive = 0.8g per kg of bodyweight
Endurance athletes like runners and cyclists – 1-1.6g per kg of bodyweight
Strength Training – 1.2-1.8g per kg of bodyweight
Power Sports – 1.6-2g per kg of bodyweight
General Muscle Mass – 1.5g per kg of bodyweight
Sign Up Now
GET THE VERY BEST OF GEARHUNGRY STRAIGHT TO YOUR INBOX