Superb Gifts For Beer Lovers In 2022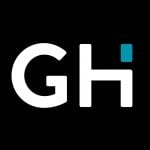 This product guide was written by GearHungry Staff
Last Updated
January 31, 2018
GearHungry Staff
GearHungry Staff posts are a compilation of work by various members of our editorial team. We update old articles regularly to provide you the most current information. You can learn more about our staff
here
.
GearHungry may earn a small commission from affiliate links in this article.
Learn more
Beer is more than a beverage; it's an expression. We're fascinated with the process, from the field to the brewery, and everything else in between. He's psyched when something crosses the boundaries of that interest, so make it a focal point: we've got a list of gifts for beers lovers that he's destined to love. If it's based on brew, built to last, and beckons the attention of a true enthusiast, you're good to go. Everything from functional gifts to inspired artwork, home brewing options to carrying cases and more: it's all here, and we've made it simple as can be.
Best Gifts For Beers Lovers

This is one amazing can cooler that is guaranteed to keep your beers, sodas, and other canned beverages surprisingly cool for a much longer period of time. With double-walled vacuum construction giving it great thermal insulation capabilities, the Yeti Rambler Colster Can Cooler makes for a fascinating gift for the world's greatest beer drinker. It even comes with a collectible stash can that you can use to hide your stash of cash, completely covered with an ingenious beer can lid. It also comes with a unique load-and-lock gasket that helps prevent spills and leaks, giving you unequaled access to your golden liquor. Love this product? Check out our beer koozies list for our top picks. 

You'll be amazed to find out that the beer is actually one of man's oldest favorite drinks. And because of this, you can always say that there's a very rich history to every kind, type, and style of beer that's ever crafted from all corners of the globe. With the Beer Bible, Jeff Alworth essentially takes you on a fabulous journey into everything beer. It doesn't really matter whether you call it ale or lager or with any other name, the fact is that the quintessential beer has long been a favorite drink of everyone even before man invented history itself. Definitely a worthy product on our gifts for beers lovers list.

Designed and carefully constructed especially for the modern beer guzzler, the EZ Drinker is a contraption made in Mars that's bound to be enjoyed by Earthlings. The EZ Drinker is a camouflaged holster belt that looks more like the holster of oversized M203 grenade rounds. The beauty of the EZ Drinker is that it can hold almost anything in its 6-pouch system, whether it's a 6-pack of beers or your favorite soda pop. The belt easily adjusts to accommodate the growing abdominal girth of heavyweight beer drinkers. It's the perfect present for the beer-lover before the first game of the Finals.
Duffy's Brew Craft Beer Shampoo


You've seen coffee-infused shampoo or even green-tea integrated hair care products. Now try putting the Duffy's Brew Premium IPA Craft Beer Shampoo onto your hair, lather it well, and rinse it off just like any other hair shampoo. Don't worry as you won't get drunk shampooing with the Duffy's. Instead, you'll be amazed at how surprisingly soft and fragrant your hair has become. Duffy's is infused with a variety of amino acids, Vitamin B complex, minerals, and proteins that are classically found in barley, hops, and malt. These provide you with incredible hair volume plus the amazing scent of freshly brewed craft beer.

Want something really amazing that will showcase your preeminence when it comes to tasting the different beers of the US? How about you go from state to state, sampling their beers, and collecting the beer caps for inclusion into the elegantly finished and highly durable USA Beer Cap Map? This fantastic piece of wall art décor already comes with 69 holes that have been predrilled to accommodate the different beer bottle caps from your beer-drinking journey across the US. Of course, since the map can only accommodate 69 bottle caps, you'd have to choose which caps to include in your collection.

Have you ever tried drinking warm beer? It's quite difficult to swallow, isn't it? That's why the best way to drink this golden-yellow beverage is ice cold. Unfortunately, opening a bottle essentially lets out all of that cooling goodness. But if you freeze the Kollea Stainless Steel Beer Chiller Stick for about 45 minutes before dipping it into your bottle of beer, you'll be treated to a fantastic way of drinking ice cold beer even though it has already been hours since you popped your bottle open. The secret is in the integration of a unique cooling system inside this 8.4-inch long chiller stick.

If you're looking at a weekend that's going to be filled with endless booze, you'd better ditch the ordinary beer cooler as this simply cannot ascertain the freshness of craft beer the way the Krups and Heineken B100 BeerTender can. The Heineken Draught system helps ensure your beer stays at the most ideal temperature to preserve its freshness, its full aromas, and its unique flavors so you get to enjoy all of these the moment you pour some on your beer glass. The BeerTender keeps your golden yellow drink fresh for up to 30 days and you won't even know that the motor is running.
Hipiwe Bottle Can Carrier

Neoprene is a material that is often used in a variety of applications but mostly for its excellent thermal insulation. Now imagine a tote bag that's specially constructed of neoprene and designed for a single purpose – to carry your bottles or cans of golden yellow beverage. That's what the Hipiwe is all about. Because of the rather thick nature of neoprene, the Hipiwe makes for a great mechanism for protecting your bottles of beer against breakage while keeping these well-insulated against the harsh rays of the sun. It's lightweight yet very durable, too, you can put virtually anything on the Hipiwe.
Mr. Beer Premium Gold Edition

What if we told you that you no longer have to fret about not having the best-tasting beer in your life and that you can actually craft one of your best beers right in the comfort and privacy of your home? To do this you'd have to get the Mr. Beer Premium Gold Edition Homebrewing Craft Beer Making Kit. It comes with a reusable keg fermenter, brewing extracts, and a variety of other ingredients and materials to set you on your journey towards crafting your own liquid gold. This brew kit empowers you to crafts 2 gallons of delicious homebrewed beer, which puts it right along the top of our gifts for beers lovers review.

They say that beer and oily, fatty foods go well together. Now try adding a dash of Wild Barrel Asian Sriracha, Roasty Chipotle, or even Garlic Serrano to your favorite slab of oily meat and you'll be in for the greatest surprise in your life. These 3 varieties of hot sauces have been carefully infused with the malty, barley, and hopsy goodness of beer to give you a really amazing twist to your food. It's like giving your otherwise bland food a whole new meaning in their creation, titillating your senses, and making you want to scream for some more of these beer-infused Hot Sauces.
You don't think beer is medicine, do you? Did you know that drinking beer in moderation can actually be beneficial to your health? For those individuals who believe in the power of beer to help them feel more relaxed, calmer, and definitely more attuned with themselves, here's a gift that's truly designed for them. The BigMouth Inc Prescription Style Drink Cooler pays homage to the belief in beer's amazing health benefits. It doesn't matter if you believe this to be true or not. The Prescription Drink Cooler can nevertheless, keep your beverage cool for a longer period of time.

With a unique variable pressure regulation cap, the uKeg 64 Pressurized Growler for Craft Beer is the perfect gadget for keeping the ideal carbonation of your favorite golden brew. It keeps 64 ounces of your favorite craft beer well-insulated for significantly longer time periods so you get to enjoy all the freshness and goodness of beer when it's time for filling up your party glasses. The styling is uniquely pub-like, too, giving you a certain air of elegance as you serve glass after glass of your brand of craft beer to your social circle. The uKeg 64 is also very easy to use and maintain.

The EdgeStar Mini Kegerator Refrigerator & Draft Beer Dispenser is an exceptional gift for the modern beer-drinker. It runs on either batteries or electricity allowing it to be transported and used outdoors where electrical outlets may not be present. It features the Peltier thermoelectric cooling system, ensuring a more energy-efficient cooling of your favorite brew, keeping it well within the desired temperatures of 38 to 54 degrees Fahrenheit. While it is primarily designed to accommodate the 5 liter draughtkegs of Heineken, other systems should work provided the correct attachments are used. The kit already comes with a cleaning kit to help you maintain the system.

The downside to opening a bottle of beer or even a soda is that you lose some of its freshness and goodness the moment you open it. As such, it is technically a race against time to see if you can down all of that golden richness before it disappears into the surroundings. But with the Save Brands Beer Savers Silicone Rubber Bottle Cap, you can retard the flavor and freshness degradation for some time. The Beer Savers is designed like a standard beer bottle cap but is made of silicone rubber. This makes it super easy to reseal your bottle with each drink. This is a perfect gift for those who love to drink.

If you took a bath with beer, chances are people will regard you as a slobbering pig. But if you try to take a bath and cleanse yourself with the Swag Brewery Beer Soap, the reaction of other people will be surprisingly different. These Swag Beer Soaps are all made with real beer and infused with natural ingredients like crushed oats, walnut shells, orange peel, and ground hops. The thing is beer is naturally rich in antioxidants, amino acids, vitamins, and minerals so you get to lather all of these nutrients onto your skin every time you use this soap during bathtime.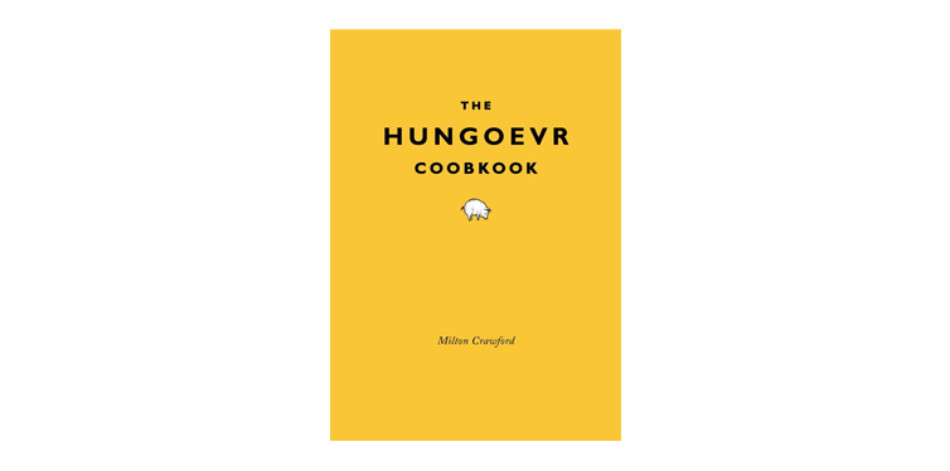 One of the most uncomfortable side effects of heavy drinking is the dreaded hangover. Different cultures have devised various ways of managing this side effect from fatty soups to exotic delicacies. The great news is that you don't need to do these things to help you relieve the hangover in your life. You'll only need to read The Hungover Cookbook and determine which particular recipe you will need to try to help you manage the specific type of malady you're currently experiencing. The recipes in this cookbook are interspersed with witticisms, mind games, insights into the science of hangovers, and even graphic jokes.
Sign Up Now
GET THE VERY BEST OF GEARHUNGRY STRAIGHT TO YOUR INBOX