Last updated:
20 Nov 2020
18 Superb Gifts For Beer Lovers In 2021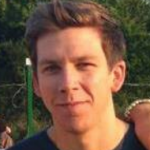 This product guide was written by Jordan Carter
Published
January 31, 2018
Beer is more than a beverage; it's an expression. We're fascinated with the process, from the field to the brewery, and everything else in between. He's psyched when something crosses the boundaries of that interest, so make it a focal point: we've got a list of gifts for beers lovers that he's destined to love. If it's based on brew, built to last, and beckons the attention of a true enthusiast, you're good to go. Everything from functional gifts to inspired artwork, home brewing options to carrying cases and more: it's all here, and we've made it simple as can be.
Best Gifts For Beers Lovers
The best!
Gear, gadgets & stuff for men
Straight to your inbox