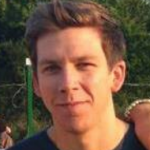 Whether or not you're a gamer, you can't deny one single fact—they have some of the coolest merch / gifts. /presents for gamers Ever. Whether it's replicas of infamous in-game items, VR headsets (who doesn't like virtual reality?) or gaming controllers that clip onto your phone for those gaming apps—they have it all. We'll take on the Doritos and Monster energy drink stigmas all day, because that's just pure gaming fuel. PC or console, mobile or not, there's an ideal gaming gift for every single gamer on this list.
Gifts for Gamers in 2018
Gaming Gift – PDP Gears of War 4 Prop Replica Customized Lancer
See More Reviews

Fans of Gears of War 4 will love the Prop replica Customized Lancer. It's one of the most iconic automatic weapons in the Microsoft computer game, enabling fans of the game to really enhance their gameplay by using the Lancer in real-life simulated combat games. The Lancer is painstakingly painted, crafted, and finished by hand to give it a more personalized touch. It comes with fully adjustable sight, functioning switches and levers, and really responsive triggers. The LED lights can make gameplay all the more realistic while its removable flashlight is a wonderful addition. The Lancer operates on 3 AAA and 4 C batteries.
(Ideal Gift for Gamer) Oculus Rift + Touch Virtual Reality System
See More Reviews

Travel into a virtual world where all of your senses will be treated to a barrage of stimulus from various sources. With the oculus Rift + Touch Virtual Reality System, you'd have to prepare yourself for more intense gameplays, more immersive action, and a totally new and exhilarating gaming gift experience as the package already comes with 6 VR games that will keep your heart pumping through your chest. The Oculus Touch controllers are ingeniously designed for optimum and unparalleled interaction with the various elements in the virtual world. You will need to meet certain system requirements on your computer, though. 
(#3 Gift for Gamers) Gunnar Optiks Intercept Computer
See More Reviews

One of the major issues of spending too much time in front of computers, tablets, or even smartphones is that you get exposed to the eye-damaging effects of high energy blue light. This can lead to the formation of cataracts, the development of macular degeneration, and even permanent damage to the retina. With the Gunnar Optiks Intercept Computer Gaming Glasses, you can effectively block as much as 65 percent of this damaging light while also protecting you against UV rays. The Intercept is especially designed for very active computer gamers, allowing them to sleep better as the glasses can help reduce eye strain.
My Arcade Handheld Gaming System
See More Reviews

Don't you wish you had your very own arcade machine right in the comfort of your home? What if we told you that we have found a gaming system that is not only reminiscent of retro gaming arcades but is also designed to fit right in your hands? That's what the My Arcade Retro Arcade Machine Handheld Gaming System is all about. This handheld gaming console is designed pretty much like an old-school gaming arcade complete with authentic D-buttons and joystick. However, its compact design makes it a very handy arcade complete with 200 of your favorite computer games of the 80s and 90s.
See More Reviews

Most computer gamers don't mind using an ordinary mouse pad for their various gameplay needs. However, for the serious fans of popular games, only the Corsair Gaming Mouse Pad will do (one of the top gaming gifts on offer). The MM300 is not like any other mouse pad you're familiar with. First, its dimensions are way longer than conventional pads, offering you a full 93-centimeter long mouse pad that is large enough to accommodate even your standard gaming keyboard. Its textile-weaved surface allows computer gamers (along with gifts for gamers) to experience superior control in their gameplays, giving them exceptional accuracy. The edges are stitch-reinforced to help prevent peeling, guaranteeing the Corsair stays with you for a long time.
See More Reviews

The ASTRO Gaming Headset is not your typical headset that comes with a variety of features especially designed for enhancing your music listening experience. Instead, the ASTRO A50 is especially designed and built for the serious gamer particularly those who play on the Personal Computer or even the PlayStation 4 game console. The ASTRO A50 comes with 7.1 Dolby surround sound technology, giving you exceptionally loud bass and chest-thumping trebles, elegantly amplified to bring you to an out-of-this-world adventure. The ASTRO A50 is embedded with professional quality audio drivers in an elegant and stylish finish. It comes with its own docking station, too.
See More Reviews

Using an ordinary mouse for your gaming needs is a challenge as you don't necessarily get the best experience that you're looking for. With the Razer Naga Chroma, not only are you guaranteeing exceptional game plays, you are also treated to a more comfortable experience since the Naga Chroma is ergonomically designed to follow the contours of your palms. One of the best features of the Naga Chroma is its fully adjustable DPI which is currently rated at 16,000. It even comes with 19 programmable buttons and a 12-button mechanical thumb grid for additional tactile stimulus similar to a mechanical gaming keyboard.
KontrolFreek Alpha Thumb Grips
See More Reviews

Don't you just hate it if you're totally focused in your game but your thumbs are simply slipping off your controllers? Unfortunately, even if you clean your controllers very often, the natural oils on your thumb can still make these quite greasy and slick. What you need are the KontrolFreek Alpha Thumb Grips. These simple yet very functional gaming gifts are fully resistant to greases and oils while increasing the overall surface area of your PlayStation 4 game controller joystick by as much as 53 percent. At any rate, the KontrolFreek also helps protect the stock thumbgrips of your PS4 controller.
Toast Wood Cover for PlayStation 4 Pro
See More Reviews

Some gamers like covering their PlayStation 4 Pro game console with cheap imitation plastic casing while others would go for something more durable and elegant like metal. However, if you're really after an elegant look, there's only one cover for it – the Toast. This PlayStation 4 Pro cover is very simple to apply. You have a choice of ebony, walnut, bamboo, and ash to complete the coverage of your console. It should be clear that the Toast is not a whole casing but rather a collection of thin wood pieces that you stick onto the front, top, and sides of your console.
Power A MOGA Pro Mobile Gaming System
See More Reviews

While many of smartphone gaming apps pale in comparison to those games that are developed specifically for handheld gaming consoles like the PlayStation Portable, the Nintendo DS3, and others, they can nevertheless, provide you with almost the same level of gaming experience. This can be further enhanced if you use the Power A MOGA Pro Mobile Gaming System that features an Xbox One-inspired game controller that you can use to attach your Android-based smartphone or tablet. It comes complete with full-sized grips, dual analog sticks, D-pads, illuminated action buttons, triggers, and even shoulder buttons to mimic the gaming experience of a real gaming console.
See More Reviews

The X Rocker Pro H3 Audio Gaming Chair can be rightfully considered as a serious gamer's one and only gaming lounger. It comes fully integrated with 4 powerful speakers to give you a sensational game play. And if that's not enough of the perfect gift for a gamer, its equally amazing subwoofer can turn even the slightest hint of bass into a thunderous boom, further enhancing your overall gaming experience. Enhancing your immersive game play are vibration motors that can be fully synchronized with the different bass tones in your game, providing you with shocks, jolts, and minute vibrations pretty much like the tactile feedback of vibration-enabled game controllers.
KingTop Mechanical Gaming Keyboard
See More Reviews

You can choose to use an ordinary keyboard or you can go full mechanical. And if you do choose the latter, make sure to get the KingTop Mechanical Gaming Keyboard. You'd be amazed at the backlight effects of the KingTop, utilizing 6 different colors to provide you with a visual experience to go with the tactile sensations of the fully mechanical keys. Each of the 104 keys on the KingTop has been rigorously tested for strength, durability, and responsiveness while also ensuring its water resistance. The anodized aluminum frame comes with 4 drain holes to help facilitate the drainage of liquids in accidental spills.
Nintendo Switch Joy-Con Charging Dock
See More Reviews

For those who already have the Nintendo Switch, you might want to get this charging dock especially designed for the Nintendo Switch Joy-Con controllers. The nifty charging dock can handle up to 4 Switch Joy-Con controllers at the same time complete with individual LED charging indicator lights so you'll know which of the 4 controllers are already fully charged. The Joy-Con Charging Dock easily connects to any USB enabled power devices. Its weighted base helps ensure greater stability while the underside conveniently hides a cable wrap. More importantly, however, is that the charging dock can also be an amazing display stand for your controllers.
See More Reviews

Death Adders are a species of highly venomous snakes that are considered native to Australia and surrounding areas like New Guinea. And while the Razer DeathAdder Elite is not going to bite any gamer out there, it sure can provide serious gamers with superb precision. It comes with an optical sensor that's rated at 16,000 DPI and mouse speeds that are remarkably fast at 450 inches every second. What's even more amazing is its 99.4 percent resolution accuracy. The Chroma lighting technology integrated into the DeathAdder Elite allows you to customize up to 16.8 million colors to really put a more personal touch to your mouse (which is one of the most popular gaming gifts).
See More Reviews

Some like it wireless. Some prefer to go old-school with wires. If you happen to belong to the latter group, you might want to give the Havit HV –MS672 Wired Mouse. It may not have a very remarkable optical sensor that can run in the 16,000s, but its maximum of 3,200 DPI should be enough to provide you with an exceptional gaming experience. Its DPI settings can also be adjusted to 3 other levels with the lowest at 800 DPI. The Havit Mouse also comes with breathing LED light effects including 7 circular LED light effects to set the mood in your game.
SIMBR Portable Mini Desk Fan
See More Reviews

Whether you need something to cool you down on a hot summer day or you simply want to help your gaming console cool down and preventing overheating your equipment, the SIMBR Portable USB Mini Desk Fan can be a very handy gift. First, its 6-inch fan blades are significantly larger than other types of USB mini fans. Second, its powerful motor is surprisingly quiet, producing less than 30 decibels of noise. Its unique design allows the SIMBR to be rotated a full 360 degrees, ensuring you get optimum airflows wherever you point the desk fan to. The triangular base and metal frame are welcome features.
See More Reviews

When it comes to perking you up, you can go coffee or you can opt for the Monster Energy drink. Each 8 ounce can of Monster Energy gives you a whopping 160 milligrams of caffeine. To illustrate a point, an average-sized cup of coffee only contains about 95 milligrams of caffeine, although it's not unusual to see some coffee variants reaching up to 500 mg of caffeine. The point is that Monster Energy can be a very wonderful substitute for coffee if you really want a boost in your energy. It's a lot easier to drink, too, as it's best consumed ice cold.
See More Reviews

The Atlantic Gaming Desk is a piece of steel furniture that's especially built for today's modern gamer or even a home office owner. Its sturdy legs come fully integrated with cup holders and other attachments that are simply perfect for organizing a variety of your computer accessories and peripherals. The Atlantic Gaming Desk also features a unique cable management system that organizes the different wires and cables that your devices possess. There is a charging station, a monitor stand, game storage rack, game controller hooks, speaker trays, and a whole lot more. Its padded feet will not also scratch your floor.
See More Reviews

Turn your LED TV into a fascinating entertainment system that's worthy of a cinema experience with the SOLLED Bias Lighting. The 3.28 feet of highly flexible LED strip can be easily mounted onto any entertainment screen like a LED TV, desktop monitor, or even a flat screen TV. The SOLLED provides a mood-setting ambient lighting which can turn any drab appliance into an amazing spectacle. Technically, you can use the SOLLED for a variety of purposes as the strip is flexible enough to be formed into a variety of shapes. Powering it up is also super easy as it only requires a USB plug.
Ficmax Swivel Gaming Chair
See More Reviews

Don't you wish you were really sitting on a racecar seat every time you play Forza, Gran Turismo, or any other racing game? With the racing seat design of the Ficmax Swivel Gaming Chair, getting this experience is now a reality. The fully ergonomic Ficmax is designed with a fully retractable footrest to help sooth tired lower limbs and help facilitate the more efficient circulation of blood. It also comes with a lumbar massage support to help prevent or even manage low back pain which is very common among people who sit in an office chair for unusually long period.
See More Reviews

It looks like a gadget from an alien civilization that's million light years more advanced than ours. That's what many gamers and ordinary internet users think about the NETGEAR Nighthawk S8000. This ethernet switch is designed specifically for gaming and streaming, allowing you to experience uninterrupted game plays and movie and music streaming. Its 8-port design, coupled with a unique system of network traffic prioritization that comes in 3 different levels, gives users the opportunity to manage multiple connections in a more efficient manner. The Nighthawk S8000 also comes with a one-of-a-kind QoS management solution that guarantees ultra-high gaming and streaming performance.
See More Reviews

Ditch that ordinary water gun or even toy rifle that shoots plastic darts. In today's technologically advanced gaming environment, you'd better use a more modern weapon to blast your make-believe enemies. The Laser X Laser Gaming Set is a very interesting way to play simulated shooting games. It's a lot safer, too, as no projectiles will ever come out of the handguns. What you do get is a visual spectacle that tells you if you've hit your opponents or not. Adding to the realism of shooting a futuristic laser weapon is the Laser X sound effects included in the system's sound track.
See More Reviews

If you have a smartphone or tablet running on at least the Android 2.3 platform, you might want to get the Power A MOGA Pro Power to boost your game play experience. This revolutionizes the way you play your favorite Android games. It seamlessly connects to your Android device. The Pro Power features a design that is very similar to a full sized game controller including controller sticks and buttons. What's amazing is that the Pro Power comes with a built-in rechargeable battery that can also serve as a power bank for your device so you can extend your playtime.
SteelSeries QcK+ Gaming Mouse Pad
See More Reviews

The SteelSeries QcK+ Gaming Mouse Pad doesn't really look noteworthy until you run your fingers across its gaming surface. That's the only time that you will notice just how amazingly thick its rubber base is. This is a very welcome feature since it steadies and stabilizes the SteelSeries QcK+ on your desktop, preventing slips and unnecessary movements. It is perfectly suited for LAN games, giving you absolute control of your mouse so you get more precision controls. The QcK+ is also unusually large. Compared to conventional mouse pads the SteelSeries QcK+ measures about 15.7 inches wide and 17.72 inches long.
See More Reviews

Playing a game in your computer or even game console requires absolute concentration and focus. If you cannot control your cognitive abilities, you may not be able to mentally formulate a more viable strategy for a given problem in your game play. That's why serious gamers always take the Stimpack Energy & Focus gaming supplement. It contains Vitamin B12 that enhances the neural connections of the brain, helping you to focus a lot better. It also contains caffeine for a much-needed energy boost as well as additional focus and alertness. The Stimpack also contains theobromone and l-theanine, both of which are proven cognitive stimulants.
AmazonBasics Laptop and Tablet Bag
See More Reviews
You'd be surprised at just how versatile the AmazonBasics Laptop and Tablet Bag is. Available in 5 different sizes, with the largest fully capable of holding and protecting a large 17.3 inch ultra-high performance gaming laptop, the AmazonBasics Laptop and Tablet Bag comes with avariety of storage pockets for all of your smaller peripherals like gaming mouse, 3D pens, digitizers, and even smartphones, MP3 players, pens, and many more. Its smallest version which is designed for holding a 7 inch tablet or a 10 inch netbook is equally useful as it comes with the same accessory pockets complementing its main storage compartment.
See More Reviews

Serious and high performance gaming laptops typically range in screen size from 17.3 inches to 18.4 inches, although it is not unusual to see a much larger laptop. The point is that, many of these ultra-expensive gaming laptops come with very sensitive electronics that you will need the highest level of protection for their transport. While a fully padded metal safety transporter is ideal, the BRINCH Laptop Bag should be more than enough. The BRINCH comes with various storage pockets, an airflow back system for optimum comfort, and a very roomy main compartment, fully padded with thick foam, for securing an 18.4-inch gaming laptop.
Nintendo Entertainment System Classic Edition
See More Reviews

If you were born in the late 70s, chances are you've played one of the most iconic gaming console systems in the period. In fact, the Nintendo Entertainment System (NES) Classic Edition has paved the way to how families can enjoy a good computer game together. Now, you can bring back those old glory days and re-play your favorite NES games of the 80s and 90s such as the Super Mario Bros., The Legend of Zelda, Donkey kong, Mega Man, Pac-Man, Final Fantasy and a whole lot more. The modern version of the NES Classic is more streamlined and comes with HDMI connectivity.
LURE Home Spa Finger and Wrist Acupressure Exercise Massager
See More Reviews

One of the most common complaints of computer gamers is numbness, a tingling sensation, or even pain in their fingers after some time. This most often occurs because of tension on the muscles of the fingers brought about by repetitive motion from using the keyboard. This can lead to carpal tunnel syndrome and even tendonitis. You can help prevent these conditions from developing or even alleviate the many symptoms that these bring using the LURE Home Spa Finger and Wrist Acupressure Exercise Massager. The LURE comes with a unique magnetic roller ball mechanism to improve finger mobility and flexibility while also improving grip strength.
Copper Joint Arthritis Gloves
See More Reviews

If you're not going to take care of your hands and your wrists now, sooner or later, you will be developing a variety of repetitive movement-induced joint disorders like arthritis, carpal tunnel syndrome, repetitive strain injury, or even tendonitis. If you already have any of these conditions, you'll definitely find relief wearing the Copper Joint Arthritis Gloves. These gloves work like compression sleeves that help improve circulation to the affected limbs, reducing inflammation, and providing you with longer lasting pain relief. The Copper Joint also aids in the more efficient rehabilitation of the affected joints so you can resume your computer gaming activities.