Last updated:
17 Dec 2020
30 Gifts For Gamers In 2021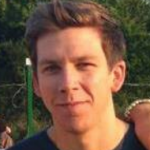 This product guide was written by Jordan Carter
Published
November 21, 2019
Whether or not you're a gamer, you can't deny one single fact—they have some of the coolest gifts for gamers ever. Whether it's replicas of infamous in-game items, VR headsets (who doesn't like virtual reality?), or gaming controllers that clip onto your phone for those gaming apps—they have it all. We'll take on the Doritos and Monster energy drink stigmas all day because that's just pure gaming fuel. PC or console, mobile or not, there's an ideal gaming gift for every single gamer on this list.
Gifts for Gamers in 2020
The best!
Gear, gadgets & stuff for men
Straight to your inbox