Best Trekking Poles For A Seamless Climb in 2022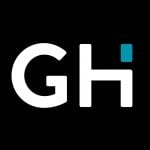 This product guide was written by GearHungry Staff
Last Updated
January 18, 2018
GearHungry Staff
GearHungry Staff posts are a compilation of work by various members of our editorial team. We update old articles regularly to provide you the most current information. You can learn more about our staff
here
.
GearHungry may earn a small commission from affiliate links in this article.
Learn more
The use of trekking poles has dramatically increased over the past 10 -15 years. While some of that can be attributed to the increasing number of older backpackers the majority of it has been driven by young hikers looking for better ways to transport their heavy packs from peak to peak and camp to camp. What they've discovered is that by using hiking poles part of the load can be transferred from their walking shoes to their arms which makes uphill climbing easier, cross country trekking more enjoyable and downhill climbing safer and less punishing on the quads, hips, knees and ankles. Still, there are plenty of outdoor types who are only now coming around to the idea that trekking poles may have something to offer them but they don't know much about the subject. That's what we're here for.
The Best Trekking Pole
Below we're going to review the 10 best trekking poles on the market today as selected by our product review experts. Let's begin.
TrailBuddy Trekking Poles
TrailBuddy utilizes the incredible strength to density ratio and light weight of 7075 aluminum in these poles. As a result TrailBuddy trekking poles are uber-reliable. Whereas carbon fiber might fail if you bear down on them too hard in a tough spot the TrailBuddy poles will stand up to the strain no matter how great. The kind of confidence that provides when you're carrying a huge weight over complex terrain can't be overstated. So if you're the type that enjoys long treks into the wild you should give serious consideration to these tough as nails, lightweight walking poles from TrailBuddy.
For more products that will make walking on snow much easier, check out our guide to the best snow shoes.
Key Features:
Easier adjustable length
Easy to use and provides utmost comfort
Weighs lighter than traditional aluminum sticks
Features a cork grip
Specification:
Brand

TrailBuddy

Model

B01N46UYTL

Weight

1.6 p
BAFX Products Lightweight Aluminum Trekking Poles
Here is a brand that has affirmed its commitment to its customers and products. To better relate with their customers, BAFX only produces products which they patronize themselves and enjoy using. A strong belief in its products from a series of tests is one excellent quality that backs all of its products. Even more, this hiking pole is an award-winning product. The length of the pole ranging from 26.5 inches to 53.25 inches makes it ideal for people whose height ranges from 3'6 inches to 6'4 inches.
It is an anti-shock pole which is built with aluminum as a primary material. This is a versatile pole which comes with different tip options to cater for various conditions that hiking may present. It has a mud basket which will prevent the pole from sinking into sand or mud. The rubber tip is for use on grounds that are smooth, paved or sidewalks. Then a carbide tip for penetrating ice or stable packed paths.
Key Features:
Comes with different pole tip options
Has an inbuilt anti-shock feature
Made of lightweight aluminum
Ideal for a wide range of heights of people
Specification:
Brand

BAFX Products

Model

FBA_BAFX3165

Weight

1.30 Pounds
Black Diamond Distance Carbon Z Trekking Poles
For those who don't prefer aluminum trekking poles, this Black Diamond Distance Carbon Z Trekking Poles is a 100% carbon pole. It is one of the lightest poles on the market. It has a very solid and strong build-up. For fast travelers, this trekking pole is your favorite buddy. It has a three-point foldable design that is very fast and easy and you can adjust the length of the pole to your desired length. It comes with enhanced support for all of its joints and stiffness and incorporates a non-scarring technology mechanism for its rubber tips.
This Black Diamond Trekking Pole provides complete user experience across many functional sporting areas. From hiking to climbing and trekking, this pole is ideal to grant the needed support. The different tip types make this pole suitable to be used as a walking aid. For those who are recovering from injury, this can be used as a suitable recovery aid tool as well.
Key Features:
Comes with additional different tip types
Made of 100% carbon
Foldable length
Lightweight
Specification:
Brand

Black Diamond

Model

AW19

Weight

9.7 oz
Cascade Mountain Tech Aluminum Adjustable Trekking Poles
Have you ever been through the unfortunate experience of breaking your trekking poles while trekking or hiking? The sad thing is the pain you would have to incur even though it was no fault of yours. The Cascade Mountain Tech Aluminum Adjustable Trekking Poles are tried and tested and have proved to be a faithful trekking pole partner. Enjoy great moments with this walking and hiking pole as it offers diverse shaft types, locking mechanisms, and grips. It also allows for an adjustable length in order to make a perfect cover for people of different height levels.
Carbon fiber is the core building material that constitutes this walking and hiking pole which makes it very lightweight. For packing light for a quick trip or a big trip, this pole is the ideal choice. It has two locking mechanisms: a quick lock and a twist lock. The smart lock mechanism will give you an easier and more reliable grip.
Key Features:
Includes mud basket, snow basket, and rubber and boot tips
Features both cork grip and EVA foam options
Highly durable
Features two locking mechanisms: a twist lock and a quick lock
Specification:
Brand

Cascade Mountain Tech

Model

TP-AL-QL-EVA-3

Weight

2.10 Pounds
Foxelli remains one of the leading brands when it comes to trekking and climbing sports tools. Presenting the all-new Foxelli Trekking Poles another excellent product from Foxelli. It features a quick-lock technology which makes the length of the pole adjustable for users of different height levels. The weight of the pole remains the same across the different length adjustments.
It is a cross-functional pole that cuts across different sporting activities like walking, running, climbing, skiing, and hiking. Even more, it is built to be a preferred choice across the different seasons of the year. With accessories for each season and terrain, this pole can be used throughout the year for various purposes. When on ice, the ice bucket will give you perfect balance and firm standing. The mud basket will provide you with cover in muddy and sandy terrains.
Key Features:
Suitable for all conditions and terrains
Features the quick-lock technology
Easy to use with maximum user convenience
Makes use of two carbon fiber shafts; a mid and a lower shaft plus an upper aluminum shaft
Specification:
Brand

Foxelli

Model

HOG1

Weight

7 Ounces
Trekology Trek-Z Trekking Hiking Poles
The Trekology Trek-Z Trekking Hiking Pole is a foldable stick which can be fitted into your skiing backpack with ease. It is made of lightweight aluminum and provides the utmost efficiency to the user. Due to the nature of trekking and skiing, the user may be required to lift the stick a countless number of times. The lightweight feature of this pole makes that much easier and possible for both genders as it requires no strength to do it.
It makes use of soft wrist straps and EVA foam that gives the user the utmost convenience. Regardless of the long hours it may be used, this pole will feel good in the palm without the slightest discomfort. Its height is also adjustable. This makes it ideal for people of different height levels. Also, in conditions where the terrain is lower or higher than the standard ground level, the adjustable-height feature will allow easier adjustment for a greater experience. The height adjustment feature also makes it ergonomically ideal for all users.
Key Features:
It has an adjustable height technology
Provides maximal user convenience
Features a lock mechanism using a metal flip
Suitable for all year round usage
Specification:
Brand

Trekology

Weight

9.5 ounces
Hiker Hunger Carbon Fiber Trekking Pole
The Hiker Hunger Carbon Fiber Trekking Poles are designed to work on any terrain whether you're snowshoeing, hiking, mountaineering or just going for a nature walk in the local state park. The Hiker Hunger hiking poles take their lead from the legs of camera tripods that are typically sectional with each section sliding out to your preferred distance and then locking in place. It's a great idea and it works here to perfection. These carbon fiber trekking poles feature rugged tungsten carbide tips with tip protectors and durable trekking baskets that promote stability and prevent your poles from being lost in deep, soft ground. This also makes a perfect gift for hikers.
Montem Extra-Durable Tip Protectors Trekking Pole
In the normal course of using your trekking poles there's always the danger that you're going to break a tip. To help prevent that unhappy occurrence Montem provides these extremely durable rubber tip protectors. The high quality rubber absorbs the shocks that would otherwise cause tip failure on your hiking poles allowing you to continue with your hike without interruption. They're a great idea that fit most popular brands of trekking poles including but not limited to BAFX, Hiker Hunger, Denali, Trek Pro, Vorosy, Black Diamond and of course their own Montem poles.
Sterling Endurance Hiking Poles/Walking Sticks are some of the lightest on the market but don't let that fool you. They're made of the same 7075 aluminum as the outstanding TrailBuddy trekking poles reviewed above and as such possess strength far beyond what you might normally expect. They also open in a different manner than the other hiking poles so far reviewed in that they unfold with shock cords inside like those on most modern tents rather than telescoping like tripod legs. The 7075 aluminum is specially treated to prevent corrosion and the contoured handles provide you a sure grip. If ultra-lightweight dependability is your thing you owe it to yourself to consider these hiking poles.
Sterling Endurance Short Person's
We don't know how much we like the name "Short Person's" trekking poles but we'll put that aside for a minute and just focus on the product. In an overall sense these are excellent hiking poles made from the same 7075 aluminum as the Sterling Endurance Hiking Poles reviewed above and with many of the same design characteristics save for the fact that they're made for, ahem, "short people". The fact is they can handle duress, feature a tough rubber tip protector, have generous baskets to prevent them sinking into snow or mud and sport comfortable, form fitting handles.
High Trek Premium Ultralight
The High Trek Premium Ultralight Trekking Poles are stylish, durable, light, and affordable. They are fabricated using the popular 7075 aircraft grade aluminum which makes them very light and yet extremely tough. If you anticipate leaning into your hiking poles 7075 aluminum is the material you should be seeking. More than one of our experts thought these to be the most attractive trekking poles on our list and we can see where they're coming from. They feature the tripod-like telescoping legs with folding locks and have generous baskets to prevent the tip from sinking too far into mud and snow.
The Montem Ultra Strong trekking poles are just as the name implies, ultra-strong pieces of hiking/mountaineering equipment that will provide you that extra margin of safety when you're porting heavy loads through difficult terrain. The aircraft grade aluminum here is employed first and foremost in the service of creating trekking poles that can take a pounding. And that they do. They have a stout profile that leaves no doubt about their mission and yet is still attractive. The telescoping legs quickly adjust to whatever height you need them to be and the extended grips give you a flexibility other poles just can't deliver.
Trekking Poles Buyers Guide
The Straps - For every Trekking Pole, the strap is one of the most vital parts of it. The straps reduce the pressure that is channeled to your hands and redirects it to your waist. This makes you have better control and power in your hands to be able to hold onto the poles. This will keep your hand in a relaxed state as it remains on the grip.
Locking Mechanism - Most Trekking Poles have the capacity to adjust its length. By so doing, the locking mechanism holds the pole firmly in your preferred length and further prevents it from sliding. The two common locking mechanisms in use by most trekking poles are twist lock and quick lock mechanisms.
Shock Absorbers - Shock absorbers in trekking Poles reduce the intent of the rigorous feeling across the very unpleasant terrains. Instead of allowing the user to feel and suffer all the unpleasant shocks, the shock absorbers prevent the shocks from getting to the hands of the user. In the most intense shocks, the user may only experience a minimal shock.
Rubber Grips Vs Cork Grips - The stick of a trekking Pole is as important as the grip itself. The grip is what determines whether the pole is a comfortable or unpleasant one. No matter how well designed a trekking Pole is, without a comfortable grip, the user would not be able to conveniently explore and use it to its full potential.
Trekking Poles FAQ
Q: What is a trekking pole?
A: A Trekking Pole is a polelike tool which is used mostly by hikers and climbers to provide assistance and stability in their rhythm across rough and unstable terrain surfaces.
Q: How long should my trekking pole be?
A: Though most of today's trekking poles have an adjustable length feature, the ideal length of a traditional pole should position your elbows at a 90-degree bend. For fixed trekking poles, it should range from 39 inches to 51 inches for height levels of 5 feet to 6 feet on average.
Q: Are trekking poles adjustable?
A: Standard trekking poles came in fixed lengths but most of today's trekking poles have adjustable heights.
Q: How do I use a trekking pole?
A: Trekking poles are used as a pair. You fit your hand and use them as a guide and balancing tool as you move.
Sign Up Now
GET THE VERY BEST OF GEARHUNGRY STRAIGHT TO YOUR INBOX