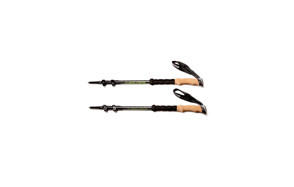 Hiker Hunger Carbon Fiber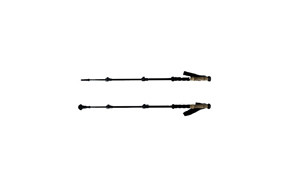 Montem Extra-Durable Tip Protectors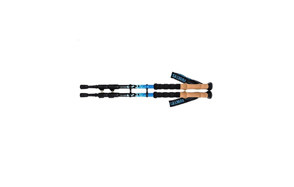 Evocrest Carbon Fiber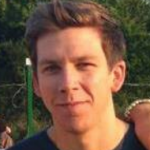 The use of trekking poles has dramatically increased over the past 10 -15 years. While some of that can be attributed to the increasing number of older backpackers the majority of it has been driven by young hikers looking for better ways to transport their heavy packs from peak to peak and camp to camp. What they've discovered is that by using hiking poles part of the load can be transferred from their walking shoes to their arms which makes uphill climbing easier, cross country trekking more enjoyable and downhill climbing safer and less punishing on the quads, hips, knees and ankles. Still, there are plenty of outdoor types who are only now coming around to the idea that trekking poles may have something to offer them but they don't know much about the subject. That's what we're here for.
The Best Trekking Pole
Below we're going to review the 10 best trekking poles on the market today as selected by our product review experts. Let's begin.
Trekking Poles Buyers Guide
The following are some things you'll want to consider when buying trekking poles.

Material - Most trekking poles today are made of either 7075 aircraft grade aluminum or carbon fiber. We should say most good hiking poles are made of these materials because there are certainly enough flimsy poles on the market made of inferior materials that you should avoid like the plague. In general 7075 aluminum is for those who tend to lean into their poles more while carbon fiber is for those who use the pole for minor support and balance.
Weight - The object of trekking poles is to make your hiking experience easier. They can't do that if they weigh a ton. One reason so many walking poles are made from the above materials is that they're both blissfully lightweight, which is what you should be aiming for.
Locking mechanism - As most of the best trekking poles today are length adjustable the way they lock becomes crucial. Most telescoping poles have either a fold-over style lock or a screw lock. Either one will do if they're executed properly. Read what others have to say about the locks on a particular pole before buying it.
Grips - The grips are crucial as they're where the rubber meets the road on walking poles. Both rubber and cork make for excellent grips that allow you to maintain your hold with minimal effort. Cork does perhaps a slightly better job wicking away moisture.
What is the Advantage to Using Trekking Poles? - People who have spent long days hiking with heavy backpacks will attest to the strain this can put on their legs and the joints of the lower body and how that can equate to hiking injuries.  Trekking poles allow you to transfer some of the load to your arms. Spreading the load out this way relieves pressure on your legs and enables you to move faster for longer. It also helps ensure better balance on what would otherwise be tricky terrain.
Conclusion
We hope you found the above reviews of the best hiking poles helpful and that the information assists you in making an informed decision when it comes to selecting trekking poles for your next outdoor adventure. Make sure to stop back regularly for more informative product reviews from the pros at gearhungry.com.