Best Gaming Chairs in 2022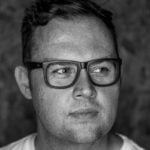 This product guide was written by Chris Worden
Chris Worden
Born and raised in Idaho, Chris's sensibilities are a small town, while his life experiences are anything but. He's had the chance to travel the globe with a camera in hand documenting action sports and cultural movements for over 15 years. His love of motorcycles, photography, adventure, and the outdoors has lent itself to a career telling stories and he wouldn't trade that for anything. Chris now resides in a small ski town in central Idaho and when he's not grinding away at his day job, he's feverishly penning articles at night about the products and playgrounds he loves.
GearHungry may earn a small commission from affiliate links in this article.
Learn more
Gaming isn't what it used to be – kitchen chairs and a Monopoly game board aren't going to cut it anymore, grandma. You're all about in-depth esports, FPS, and RPG games that take you on a wild ride, and have you cringing (and cheering) when you look at your total capped time. However, it's also going to make you think of all the hours you spent with pins and needles in your leg, the frequent strolls around the kitchen to regain feeling, and the fact that your previous chair just wasn't cutting it. We've taken care of the rest: everything you need to know about the best gaming chairs available for purchase online, is all right here.
The Best Gaming Chair
GTracing Gaming Office Chair
Gtracing doesn't just know how to make chairs – they know how to make comfort designed for gamers. From the excellent black-and-red design, right on down to the support and comfort from the lower lumbar and headrest cushioning, it is a very comfortable chair that's used by 330lbs+ gents, all without showing signs of damage or decay. Our favorite part, and something that's unique to this specific chair, is the cup-like bottom, where the lipped edges envelop you in comfort.
Nothing comes without flaws, and GTracing fell inlign with the common cardinal sin of gaming chairs: the armrests are awkward and uncomfortable. While you're going to be gaming and hands your hands occupied, we know that's not the only thing you do – there's Netflix to be had, and we imagine you'd like to actually rest your arms. Apart from that, leaning back is a bit of a hassle – you need to keep your feet up on the desk or something in order to keep it positioned, as if it were spring-loaded or something. Comfort, minor inconveniences, and a price we can all agree on – that's the takeaway.
Key Features:
Weight capacity of up to 300 pounds
Ergonomically designed, comfortable gaming chair
Multi-functional – reclines, swivels, and rocks
Manufactured from high quality and robust materials
Removable headrest pillow and lumbar cushion
Specification:
Brand

GTRACING

Weight

50 pounds
Fantastic headrest and lumbar support
Chair is designed with a lipped edge, enveloping you in comfort
Outfitted for up to 330lbs
Tilt function requires adequate force; no simple lean back
Armrests are adjustable, but uncomfortable and awkward
OFM Essentials Racing Leather Gaming Chair
OFM brings us a Racing Leather Gaming Chair that looks fantastic, and comes in multiple colors to conform to your current setup. While the design caught our eye, we stayed for the even support and comfortable armrests that actually fold up to give you more room (if you need it). Quick to assemble and fairy sturdy, we were quite impressed right off rip, but upset to learn that many, many users encounter issues around the 18-month mark. From it feeling misaligned to a little rickety, all without a proper tune-up helping the situation. We can't attest to their amount of use, but it's disheartening to hear this.
Rolling on the casters happens, what, about every time you get up or move the chair to run a vacuum? They're qualified for over forty miles of movement before you run into issues, so you'll have a smooth time gliding around the office, so long as you don't go street luging with it. Tilting and spinning are a bit tougher with this model, but overall, it comes with an attractive price, Amazon's blessings, and a comfortable alternative to your current chair. For more comfortavle furniture check out our guide to the best adult bean bags.
Key Features:
Weight capacity of up to 250 pounds
Integrated padded headrest with flip-up padded arms and tilt function
Upholstered from premium soft leather with contrasting mesh
Fully adjustable racing style gaming chair
Seatback recline function
Specification:
Brand

Essentials by OFM

Model

ESS-3085-GRN

Weight

37 pounds
Casters are rated to move for over forty miles before showing wear and tear
Fold-up padded arms allow you to control your comfort
Fast assembly
Reported issues after 18 months of use
Limited tilt function/difficult swivel
Homall Ergonomic High-Back Gaming Chair
In a striking black and blue or black and red design, this premium multi-functional racing style seat from Homall is ideal for serious gamers and office workers alike. With a work mode, gaming mode as well as reclining napping and sleeping options this really is a versatile gaming chair. Besides the adjustable armrests, seat height and back positioning, there's also a removable padded headrest and lumbar support cushion. When it comes to ergonomics, the manufacturer has thought of everything and put it all into this superb swivel chair.
Made from a high-quality PU leather, it's easy to clean and maintain, and that padded bucket style seat is comfortable even for extended and intense gameplay sessions. It's filled with a high-density foam that should withstand years of regular use and can hold a total weight capacity of 300 pounds. The heavy-duty steel frame is also highly durable and robust, and there are quiet rolling, smooth non-scratching PU caster wheels to move your chair into the perfect position. You may also be interested in some of the best desk chair mats for carpets from our list, so check them out.
Key Features:
Weight capacity up to 300 pounds
Ergonomic padded removable head and lumbar support
Height adjustable armrest
Fully reclining backrest can be adjusted from 90-180 degrees
Made from high quality. durable PU leather and heavy-duty steel construction
Specification:
Brand

Homall

Model

Gaming Chair

Weight

57.5 pounds
X Rocker 51259 Pro H3 4.1 Audio Gaming Chair
This is the ideal choice for all the hardcore gaming enthusiasts out there keen to experience a fully immersive experience. You can play all day long to your heart's content in this ergonomically designed gaming chair that features realistic extras, including vibration technology and powerful built-in speakers. It's easy to store and can be folded in half and conveniently packed away. You might even choose to take your chair with you in the back of your car if you're headed for a weekend away with friends and can't stand the thought of being parted.
Besides all functionality that we've already discussed, this video rocker style chair comes with a supportive headrest, full back support as well as comfortable armrests. It's been manufactured using durable vinyl upholstery which can more than withstand the rigors of intense and frantic gameplay sessions. It can also be easily wiped down to keep clean. You even have the option to connect to multiple X Rocker chairs for that ultimate multiplayer gaming experience. There's also a wireless side control panel that can be used for your headphones or to connect directly to your Xbox, Playstation or Gameboy. Yes, it's slightly more expensive than some of the other gaming chairs we're recommending, but there aren't many out there that can boast featuring four speakers and subwoofer. You may also be interested in some of the best kids gaming chairs from our list, so check them out.
Key Features:
Wireless audio gaming chair with four integrated speakers and sub-woofer
Features realistic vibration mode to sync with audio bass tone
Heavy-duty padded backrest and armrests for the ultimate comfortable experience
Control panel with bass, volume, and vibration adjustments
Durable vinyl upholstery is easy to wipe clean
Specification:
Brand

X Rocker

Model

5125901

Weight

17.34 pounds
Herman Miller Aeron Ergonomic Chair
This next chair isn't strictly a gaming chair, but if you're willing to invest, it will blow all of the other gaming chairs out of the window. Herman Miller is considered by many to be the gold-standard in office chairs. Sure, they're expensive. But when you're sitting at your desk (or in this case, your gaming setup) for hours every day, it's worth investing in your comfort. On the face of it, it looks like any high-end office chair. The difference is in the quality of the ergonomics. 
For example, the PostureFit SL backrest supports your spin and maintains the natural forward tilt of the pelvis. The 8Z Pellicle suspension seat and back has eight different zones of varying tension that support the body's natural position. In short, you'll end your gaming session with better posture than when you started. If you can afford it, the Herman Miller Aeron is just as conducive to an enjoyable gaming session as a widescreen monitor and a powerful processor. Put it this way, we'd rather play on an N64 in this chair than playing on an Alienware Aurora R10 in an uncomfortable chair. 
Key Features:
Dimensions – 38.5″ x 25.75″ x 16″
Tilt Limiter 
Adjustable PostureFit Sacral/Lumbar support 
8Z Pellicle suspension seat 
PostureFit SL backrest
Specification:
Brand

Herman Miller

Model

Aeron

Weight

40 pounds
The highest-quality ergonomics 
Extremely well-built 
Improves posture and reduces back pain
Very expensive 
Not really built for tall people 
Goplus Massage Gaming Chair
If you're really serious about your gaming comfort, why go for a jumped-up office chair. Instead, take a look at this luxurious gaming recliner. This is the kind of chair you can sit in for 12 hours and not realize you've missed all of the day's light. Whether that's a good thing or not is up to you. All we're saying is that it's extremely comfortable. Made from faux leather, the Goplus Massage Gaming Chair has four built-in massage nodes – two on the back and two on the lumbar area – so you can enjoy a relaxing massage while you're deep in combat. 
The footrest is probably the most impressive thing about this chair. It's as wide as the chair itself, completely padded, and adjusts 90º so you put your feet up whilst playing. The backrest also adjusts between 90-140º if you want to lie down completely. The only slight issue is that it's lacking in lumbar support but, having said that, we didn't find the chair any less comfortable for it. 
Key Features:
Made from faux leather 
Adjustable backrest and footrest 
Integrated cup holder 
Maximum weight capacity – 264.5lbs 
Massage function
Available in five colors 
Specification:
Brand

Goplus

Weight

50 pounds
Extremely comfortable 
Easy to adjust 
Built-in cupholder in the armrest 
Get a massage whilst you play 
Not suitable for tall people 
Stitching isn't the best quality
DX Racer Gaming Chair Drifting Series
Comfortable, though not the most supportive, the DX Drifting chair comes at an elevated price, but comes with all the bells and whistles. Firstly, you get a lifetime warranty on the steel frame, and two years on parts, just like all other DX Racing products. They're dedicated to making a taller back to all their chairs, accommodating for just about every height. In terms of their seat, they've done something truly remarkable with this models – the unique design of the seat back allows excellent breathability to cut down on sweating.
The armrests are adjustable, and the hydraulic retention makes this sturdy and engineered for comfort, though the "bonus" lumbar support and headrest pillows are very basic. You're left with a choice between maximum comfort with lower support, or maximum support at the expense of comfort. While you can just pop the pillow in or out at your whim, we would have liked to see higher quality, and these features integrated instead of additional. Overall, DX Racer outputs some of the best gaming chairs we've ever had the pleasure of testing.
Key Features:
24-month warranty on parts, lifetime on frame
Bucket style seating offers excellent comfort
High back for taller men
Specification:
Brand

X Racer

Model

DOH/DF73/NC

Weight

49 pounds
A lot of components, but super easy to assemble
Unique backing design cuts down on sweat by increasing airflow
The "bonus" lumbar and head cushion are low quality
Clutch Crank Series Gaming Chair Onylight Edition
They didn't just put red in the title for show – this is blood red and charcoal black, reflecting the diehard desire to put you in it, and put the rest of the competition to rest. They really pushed over the limits on the weight capacity (2,000 lbs, which is a bit overboard, but we'll roll with it). They focused on durability here, constructing the frame out of solid steel, and the base out of forged aluminum for maximum power.
Adjusting yourself in your gaming chair is always a pain – let's be real, guys. Much like our top pick on the list, Onylight smacked class four hydraulics on this bad boy, enabling you to maneuver to your liking. Armrests are always a heated debate for us at GH, but these guys actually listened to the outrage of stubby, uncomfortable armrests, and decided to do something about it. Position these in three different angles, and lean to your liking for optimal comfort. Clutch Crank Series Gaming Chair comes with a lifetime warranty, too, so get ready to rock.
Key Features:
3D armrests w/ three directions
Supports over 2,000 lbs of weight with forged aluminum base
Steel frame
Specification:
Brand

Clutch

Model

Crank Series Onylight Edition

Weight

30kg
Class four hydraulic gas lift
Durable foam for ultimate comfort and posture control
Despite the monstrous weight capacity, not designed for tall fellows
Reading our guide first will give you the distinct impression that we don't care for these particular chair types – you'd be right. However, the pioneers of lounge-style gaming chairs (X Rocker) have been working their buns off, and to be quite frank, we were shocked. After seeing how many folks truly loved this chair, we gave it a spin ourselves. X Rocker makes up for the fact that a lot of gaming chairs don't come with proper neck and head support for taller gents; this one's good for at least up to 6'6".
The sticker is an obvious draw to this, coming in with a budget-friendly price tag, but it's not the most supportive chair you'll ever sit in. After a 2-3 hour game session, you're going to feel it when you jump up. Custom features include armrests you can reposition, as well as X Rocker's famous built-in sound system that comes with just about all of their chairs. Blast the bass through the subwoofer and immerse yourself in the game without the need for headphones. Budgeters, rejoice – it's a sturdy, well-built chair that's not going to give up on you. Make sure you also check our guide to the best kneeling chairs.
Key Features:
Built-in sound system w/ subwoofer for advanced gameplay
Sturdy pedestal setup
Ability to reposition armrests
Specification:
Brand

Ace Bayou

Model

5127401

Weight

46.3 pounds
Excellent for taller gents
Fair price to introduce yourself into console-style gaming chairs
More designed for young adult use; not super supportive on your back
Respawn Ergonomic Gaming + Office Chair Hybrid
The hybrid between office and gaming has come to life. Respawn Ergonomic chair came in at #7 on our list because it's more infuriating to assemble than the others, but offers many of the same benefits and features. This median price allows you to keep green in your wallet while cashing in on one of the most luxurious gaming chairs you've ever owned (and backed by the manufacturer direct limited lifetime warranty, to boot).
4D maneuverability and armrest adjustments make this one of the most versatile and adjustable chairs on the list, all without taking the focus away from the comfort and bucket style seating arrangement. Durable casters and a solid frame give you maximum strength, while the unique feature of angled grips along the top of the casters allow you to put your foot against them without slipping. I don't know about you, but when I'm in an ass-clenching clutch FPS match, I stick to the chair like glue. Quality, red widow design, all with a little frustration during assembly – are you up to the task? Be sure to also check out our list of the best massage chairs for more great items like this.
Key Features:
Ergonomic design to contour to your body and sitting style
Limited lifetime warranty straight from the manufacturer
Angled drips on top of casters for clutch seating
Specification:
Brand

RESPAWN

Model

RSP-200-RED

Weight

50.7 pounds
Specifically designed to regulate airflow and reduce back sweat
One of the most adjustable chairs on our list
Assembly is a drawn-out process and often times frustrating
Homall Executive Gaming Chair
The next one on the list is Homall. Firstly, we'd like to point out that the casters were graded for 1,000 miles of use (imagine rolling an office chair down the East Coast and proceed to laugh). We're here to vouch for the fact that the casters are not nearly that good, but the rest of the chair is pretty kick-ass. Reclining and swiveling is the name of the game, and Homall is the player. Versatile and comfortable, they really put their backs into making this 300lb weight limit chair, complete with all the fixings.
You're going to run into an unpleasant time with assembly (as if anyone has fun assembling furniture, right?), but don't let that get you down – the hydraulic list is class three, ensuring that you're not going to lose pressure as the day goes on. Overall, the excellent price and lumbar/headrest support are enough to get your foot in the door with an excellent gaming chair. If you don't like it, you have a replace and refund policy at your disposal for up to thirty days, and a one-year warranty on parts, installation problems, and damage.
Who says you can't game and be an executive at the same time? Homall understands the struggle you've had looking for the perfect chair, and made it easy as can be. You get a fantastic price on this high-quality chair, at least in most aspects. The armrests on this chair truly do disappoint, and we're the first to admit that. However, you're going to have your hands on the keyboard and mouse or a configured controller most of the time; keep that in mind.
This comfortably sits up to 300 lbs, and up to 6'7" without incurring an issue with height. You'll still be able to use the comfortable and supportive headrest, and let this chair envelop you entirely while you game. You'll smell a material chemical reaction, often referred to as off-gassing, and it takes some time to go away. Overall, based on value, comfort, support and the load capacity, Homall took the cake for best big and tall gaming chair on Gear Hungry.
Key Features:
Ergonomic design holds up to 300lbs
Comfortable recline function
Class three hydraulic gas lift
Specification:
Brand

Homall

Weight

42.1 pounds
Killer price tag that you'll love
Lumbar and head support cushions that are actually comfortable
Headrest comfortably seats 6'7" without making you feel squished
Difficult assembly
Casters look nice but require a jerking motion to move
Armrests are as basic as it gets; they focused on every other element of this chair
Retains an "off-gassing" odor that takes a long time to go away
HugHouse Musso Series Ergonomic Gaming Chair
The Musso ergonomic gaming chair from HugHouse features advanced ergonomics for your optimal support and comfort, even over extended and intense gameplay sessions. With large adjustable armrests, full lumbar support and a widened heightened chair back, this racing seat is hard to beat. It's been manufactured using high premium quality PU leather combined with thick density sponge for unparalleled comfort.
With a maximum load capacity of 300 pounds, most sizes should be accommodated by this sturdy chair. The integrated metal frame is firm and stable while the super-silent universal casters make it easy to maneuver this chair around. It's height-adjustable, fully swiveling and can also be reclined from 90 to 180 degrees with a backward movement so you can take a nap when the gaming action gets too much. Whether you are working, gaming, reading, or resting, there's an adjustable position that will work perfectly to support you.
Key Features:
Weight capacity up to 300 pounds
Adjustable armrests, seat height, and chair back position
Contoured, ergonomic lumbar and headrest support
Sturdy, smooth transition, silent gliding wheels
High-end PU leather and camouflage design detailing
Specification:
Brand

HugHouse

Model

MUZZO-179A-SERIES

Weight

49 pounds
Fortnite OMEGA-Xi Gaming Chair
Fortnite has taken the gaming world by storm. Go back three years and no one had heard of Fortnite. Now, it's the most popular game in the world. That means you can get everything, from gaming chairs to NERF guns, with Fortnite branding. This chair is the Fortnite-edition of Respawn's most popular gaming chair. The lines and colors match the Omega Legendary Outfit in Fortnite. 
It's not all about aesthetics though. Fortnite OMEGA-Xi Gaming Chair is designed to protect your back and provide a comfortable gaming experience. It's a race car-style bucket seat with a high back and integrated headrest. The chair has segmented padding that fits the contours of your body to make it feel like you're being hugged. Plus, it has an extendable footrest, so you can put your feet up after a long day. They say it's designed for users up to 275lb, but it's a bit on the small side for that. This chair is aimed more at people with smaller builds so make sure you check the dimensions before you buy. 
Key Features:
Fortnite-inspired design 
High back with segmented padding 
Integrated headrest 
Extendable footrest 
Maximum weight – 275lbs 
Dimensions – 24.41–47.45″ (D) x 26.78″ (W) x 48.04″-51.19″ (H)
Specification:
Brand

Respawn

Model

OMEGA-02

Weight

41.9 pounds
Perfect for Fortnite fans 
Super comfortable 
Footrest to put your feet up 
Easy to put together
Not designed for bigger guys 
Not the highest quality materials
BestOffice PC Gaming Chair
The BestOffice PC Gaming Chair is one of the most affordable chairs for gaming on the market. At just over $100, you won't find a more comfortable way to enjoy your PC gaming experience than this. As we just touched upon, it's designed primarily for PC gaming. This is essentially an office chair, with a couple of features that make it excellent for gamers. For example, the armrests lift up, so you can get right up close to your desk/screen. It also has an adjustable backrest with three positions, so you can lean back if you have monitors mounted above you. 
In terms of comfort, this is an ergonomically designed chair with lumbar support and a removable headrest. With over 5,000 positive reviews on Amazon, you don't have to take our word for it either.
Key Features:
Lumbar support 
Removable headrest 
Armrests lift up 
Three-position backrest
Available in three colors
Specification:
Brand

BestOffice

Weight

34 pounds
Competitively priced 
Easy to find the perfect position
The Hbada Gaming Chair is one of our favorite gaming chairs on the market. It's kind of a hybrid between a gaming chair and an office chair, making it perfect for PC gamers. One thing that users love about this chair is the amount of adjustability it offers. The backrest reclines completely (from 90º to 155º), so you can take a quick nap in between rounds; the armrests adjust vertically (up to 7cm), to suit different desk heights; and the lumbar support and headrest move up and down to fit the contours of your body. If you can't find a comfortable sitting position in this chair, you probably need to go to the doctors.
The Hbada Gaming Chair also has a footrest that pulls out from underneath the desk, giving you another level of comfort. It's made from synthetic leather that is durable, comfortable, and looks fantastic.
Key Features:
Made from faux leather 
Adjustable backrest and armrests
Adjustable lumbar support and headrest 
Pull-out footrest 
Available in three colors
Specification:
Brand

Hbada

Model

HDJY001GMJ/CB

Weight

52.8 pounds
Completely adjustable 
High-quality materials 
Looks amazing
Not designed for big people
X Rocker Surge Gaming Floor Chair
The X Rocker Surge Gaming Floor Chair is perfect for console gamers. Let's face it, most of us have spent hours sitting on the floor gaming anyway, we might as well upgrade to a comfortable floor chair. This chair is actually designed for kids and teens. If you're pushing six feet, it's not going to be a comfortable experience and your weight will cause it to rock too much. 
Like most X Rocker gaming chairs, it has speakers built-in to the design. You can either plug your device into the side or pair it using Bluetooth. The speakers are surprisingly high-quality, so they add an immersive element to the gaming experience. You can also plug headphones in and use the chair's amplifier to improve the sound quality.
Key Features:
Made from faux leather
Two speakers and subwoofer 
Rocking chair 
Bluetooth pairing 
Connects with other chairs
Specification:
Brand

X-Rocker

Model

5172601

Weight

36.2 pounds
Makes sitting on the floor more comfortable
High-quality construction
Connectable if you buy more than one
Not designed for heavy people
AmazonBasics Kids/Youth Gaming Recliner
Most kids are gamers now. There's no getting around it. With technology becoming more accessible and online gaming communities getting bigger, it seems that every kid wants to spend their evenings and weekends gaming. As parents, we can either resist it or show support and improve their experience. The AmazonBasics Kids/Youth Gaming Recliner is a great way of making their gaming experience much better. 
Designed like a smaller La-Z-Boy, it's the perfect focal point for your kid's bedroom. It's made from LeatherSoft, a durable and easy-to-clean synthetic leather that you can just wipe down if it gets messy. It also has an extendable footrest and a reclining backrest, for added comfort.
Key Features:
Made from LeatherSoft 
Extendable footrest 
Adjustable backrest 
Solid hardwood frame 
Available in two colors 
CA117 fire-retardant foam filling
Specification:
Brand

AmazonBasics

Model

70838-2

Weight

31.8 pounds
Looks great in your kid's bedroom 
Adjustable and comfortable 
Competitively priced
Not designed for teens or adults
X Rocker Pedestal Extreme III Gaming Chair
We've already featured a couple of chairs from X Rocker on this list and you might have noticed that they're all pretty similar. They all feature two speakers and a subwoofer, all swivel 360º, and all have a lounge-chair-style. However, you might have noticed that the X Rocker Pedestal Extreme III is about twice as expensive as the other X Rocker chairs we've looked at. This is down to the quality of the materials and construction. It's basically the same chair underneath, just heavily upgraded. 
It's made from premium faux leather and has a breathable fabric back, to stop you from getting too sweaty. The frame is metal and you can really tell the quality in the stitching. In short, if you want a chair that's going to last for years to come, this is the model you should choose.
Key Features:
Made from faux leather & breathable fabric 
Two speakers and subwoofer 
Rocking chair 
Bluetooth pairing 
Connects with other chairs
Specification:
Brand

X Rocker

Model

5149201

Weight

18.3 pounds
High-quality materials and construction
Makes gaming more immersive
Pairs with other similar chairs
Some chairs arrive without all pieces
Musso Executive Swivel Office Chair
As you might have guessed from the name, Musso Executive Swivel Office Chair isn't designed purely for gaming. It's actually an office chair that we reckon is perfect for PC gamers. The first thing you might have noticed is the price. It's a little more expensive than the other PC gaming chairs we've featured on this list, but we think that a larger price tag is well justified. It's made from PU leather and filled with high-density sponge. This might sound like it's the same as every other gaming chair, but you'll notice a big difference in quality when you get up close to this chair. It's been expertly stitched together to ensure that it lasts a long time. It's also got a heavy-duty metal frame that has an impressive maximum weight limit of 300lbs. 
Musso has also upped the game in the ergonomics department. With a segmented padded back, race car style bucket-design, and adjustable lumbar support, it's easy to find your perfect sitting position. We also love the fact that the company provides a one-year replacement parts warranty, in case it arrives without all of the parts.
Key Features:
Made from high-quality PU leather 
Heavy-duty metal frame 
Maximum weight limit – 300lbs 
Adjustable lumbar support 
Reclining back (90º – 170º) 
Available in three colors
Specification:
Brand

HugHouse

Model

Musso

Weight

48.5 pounds
High-quality materials and construction
Comfortable and adjustable
Backrest fully reclines 
One-year replacement parts warranty
Cooler Master Caliber R2 Gaming Chair
Designed for long gaming sessions, the Cooler Master Caliber R2 has a molded ergonomic design that hugs your body and corrects your posture without you even noticing. Like a bucket seat in a racing car, it wraps around your sides, keeping you in position. This keeps your back centered, allowing the adjustable lumbar support and headrest to do their jobs. It also has a large hole underneath the headrest, allowing air to flow to your back to stop it from getting too sweaty. 
In terms of adjustability, you'll be blown away at what this chair can do. The back is adjustable from 90º to 180º (completely flat), so you can have a quick nap while you're waiting for updates. The armrests are adjustable in both height and angle. Plus, the chair comes with a two-year warranty that covers you against all 'normal' wear and tear.
Key Features:
Ergonomic design
Adjustable lumbar support and headrest 
Made from premium PU material 
Adjustable armrests 
Available in three colors 
Two-year warranty
Specification:
Brand

Cooler Master

Model

Caliber R2

Weight

47.4 pounds
Amazing adjustability 
Super comfortable and support
Perfect gaming aesthetic 
Protected by warranty 
Not the best quality stitching 
Gaming Chair Buying Guide & FAQ
Every bit of information is here, from wheel mobility (yes, we actually cover that), right on down to comfort and posture control. If you've been a long-time reader, you're probably wondering how we break down our selections - that's also explained. Everything you ever needed to know about gaming chairs, how to pick them, and why we picked ours, are all located below.
How We Chose Our Selection Of Gaming Chairs
It didn't just come down to price; we'll outline a few features to look for in a moment (that partially influenced our decision), but we take a deeper look than that. Most of these chairs are personally owned by Gear Hungry staffers, and others have been deeply investigated for numerous factors that positioned them to rank on our list. They include:
Customer service response rate
Warranty information
Price versus value
Design
Comfort
Ease of use
Support features
Customization
Mobility
While not every chair is going to hit each one of these marks, they are the best of the best among what we've tested and investigated. There's only so much room on a narrowed-down list; we brought you the cream of the crop based on these criteria, how they rank, and firsthand experience of these products.
Features To Look For In Gaming Chairs
Not deadset? Still selecting? We feel you. These are the primary features that pop-out and define whether or not what you're going for is a good purchase. We've done our best to explain each individual, valuable component to your purchase decision.
Comfort - This seems like a pretty obvious one, but think about standard office chairs you've sat in, and try to remember how bad you felt when you stood back up. You shouldn't be sitting there, itching to get up when you're supposed to be relaxing. When you go on long gaming stretches, comfort is one of the most critical elements, right beside our next reason.
Support - Long spells of sitting equals long-term issues. That is when you don't have the proper support to keep your body in a stable position. Other chairs enable you to lean forward, screw up your posture and don't provide you with enough support of how your spine should be aligned, and where your legs should be. Support comes in the form of lower lumbar cushioning, headrests, ergonomic designs, and in some cases, a pillowed leg resting area.
Value - It's a chair; you want to ensure it's right for you, but you're not buying a luxury in-home movie theater sofa set, here. We understand that. Value is important, balanced properly with what you're getting for it. At Gear Hungry, we're firm believers in and have rarely found items to the contrary of you get what you pay for.
Mobility - The quality of the wheels (and how they move) is pretty important. If you're on hardwood or a plastic carpet mat, you'll want to ensure you can adjust depending on what you're doing; TV, gaming, simple computer use - they all require a different sense of relaxation, so repositioning your chair should be as simple as possible.
Types Of Gaming Chairs
Everything comes with its archetypes, and gaming chairs are no different. You're going to run into a few different categories, some of which may not be on this list (for good reason), which we've laid out here:
Memory Foam - We all know it, most of us hate it - memory foam has taken to every type of furniture available, including gaming chairs. There are few exceptions where we would ever recommend it since it's very easy to create a chair with this material, and not have it be supportive like it needs to be. These are usually branded for children more than adults, primarily because they're more opted for console gaming, and not PC gaming.
Racer - When you think of a gaming chair, this is usually the design that comes to mind. Bucket-style seating, removable lumbar support cushions for your lower back, and adjustable armrests to put you in control of your comfort and posture. These are the most common type of gaming chair you'll run into, providing support no matter what your age is, and having plenty of competition to keep prices at a budget-friendly marker.
Bean Bag - There aren't many of these in production anymore, but we had to warn you of these. The late 80's and early 90's decided to keep bean bag chairs with them, albeit with a few exceptions getting out from time to time. Problem is, these are fun but don't provide support, leaving you with a sore back, and a sour kill streak.
Gaming Chair FAQ
Q: What Is A Gaming Chair?
A: Gaming chairs are traditional office chairs that are designed with more flair, intended to hold more weight and allow you to feel the perfect blend of comfort and support for long gaming sessions. Not comfortable enough to have you nod off while you're camping in CoD, and support enough to maintain your posture and keep your head in the game, right where it belongs.
Q: What Benefits Do Gaming Chairs Have Compared To Office Chairs?
A: Standard office chairs and gaming chairs are going to have a considerable difference in price, in case you haven't already noticed. That's because office chairs supply the basic necessity for a desk chair, without offering optimal comfort and support (most of the time, excluding high-end office chairs that want to empty your wallets). The main benefits that gaming chairs, on average, have over traditional office chairs, are:
Bucket Style Seating - This may seem like a standard little thing, but we consider it butt insurance. When you stand up after a long gaming session, there's a good chance you're going to feel pins and needles or dead leg if you were chilling in a traditional chair. With gaming chairs, bucket style seating is created from some serious padding along the edges (don't worry, there's a lot under the center too), giving you an area to scoot around in without sliding off.
Lumbar Support - Most office chairs try to get away with giving you the least amount of product, the highest potential cost. If we know anything, it's that after four hours of dungeon-raiding in Diablo III, our asses get sore, and our backs get this twinge of pain right in the base. Lumbar support does the trick to alleviate pain, allowing you to game for longer without having to call it quits.
Additional Support - Office chairs have a lower average weight limit than gaming chairs; they're not designed for mono-directional movement. Basically, you're going to be shifting around and bending the chair a bit, so the components need to be able to hold more weight. We also have a guide dedicated to gaming chairs with higher weight capacities.
Increased Design Elements - You're going to be sitting in it, so how pretty it looks only matters so much, right? We'd like to think of the intricate design elements that most gaming chairs share as a big up on the boring, bland, all-black office chair. You don't buy something going, "Oh, it's really ugly and unappealing, but I bet it functions as intended." These are designed to match LED light-up computer tower, keyboard, and mouse items you'll have on or around your desk to give you a sense of completion.
Q: Can Gaming Chairs Improve My Gaming Ability?
A: It depends on your play style. As a gamer myself, this writer sticks to FPS and logic games (odd mix, right?) so for the first, I'm leaned forward and really into the game. That being said, I'm still supported by lumbar cushioning and traditional bucket style seating, so I'm not focusing on not slipping off the front of the couch or something. For logic games, I'm relaxed, and that helps me focus. Overall, using one of these chairs does improve focus, and also allows you to have your own gaming zone.
When we dedicate a space to a specific need or interest, you're exiting the rest of the world (or at least, getting away for a while), all to focus on one specific thing, which is always going to prove more beneficial for our motivation. In short, a gaming chair can be apart of the proper environment to help you focus.
Q: What's The Average Price Range For Gaming Chairs?
A: Depending on the grade that you want to go with, and the features that you're willing to compromise on, you're looking at at least $100.00 to get your foot in the door. Some chairs may come cheaper than that (prices fluctuate, competition changes, and sales commence), but you should expect to start there and end around three to four Benjamins for serious quality.
Q: What About Comfort For Console Gaming?
A: Most setups (that aren't in the living room) should already be on an elevated shelf, where you have comfortable visibility without having to strain your neck up, or down. We're not a fan of curved-back, teenage-marketed gaming chairs that you used to see around Wal Mart when you were younger. We know far too much about posture, long-term damaging effects on poor form, and other issues that adult users faced with those style chairs. These can still be as comfortable for console gaming, provided you have the right setup.
We have one X Rocker on the list, however, that comes with a series of stipulations. It's not resting on the floor (pedestal setup) and was able to win our hearts regardless of not being the preferred style we usually go for. For console gaming, rocking in one of these could be an excellent alternative to traditional straight-back office style chairs.
Q: How Difficult Is Assembling A Gaming Chair?
A: It's very subjective to your skill level with building furniture for your home. Each chair is going to have its own difficulties, but most manufacturers try to keep the process as simplistic as possible. Common issues with gaming chair assembly (regardless of brand), generally include adjustment mechanisms. Properly attaching these to the rest of the chair (and ensuring they work properly as a result) can be a bit of a chore, but it's well worth the effort to get it done right. Assembly should take between ten and twenty minutes.
Q: Should I Consider My Height When Buying A Gaming Chair?
A: You really only have to focus on the weight, unless you're classified as "Big & Tall". Gaming chairs have notoriously high backs, giving you the ability to lean back and enjoy laid-back games, but also providing lumbar support and allowing you to lean forward when you're playing FPS. Your height is only so much of a factor, and not one that should be taken as a critical element of your purchase decision.
Big & Tall Gaming Chairs
Wonder what sets these chairs apart from common office chairs with absolute garbage supports? From stem to stern, we're about to bust it wide open and tell you exactly what to look for in your next gaming chair.
Key Differences Between Standard And Big/Tall Chairs
Standard chairs are built for standard gents, but there's nothing standard about you-you're after superior comfort, support, and a more stylish chair than the basic $40.00 one from Wal Mart. That being said, you should know the key differences between common office garbage, and your gaming masterpiece.
Weight Capacity - Big and tall chairs are outfitted, much like our top pick on this list, to hold 300 lbs and more. Personally, this writer sat in a standard office chair at 230 lbs and leaned back one too many times - the axis snapped, and I went back into the wall. After that, I went with a big and tall chair.
Support - You're gaming for four, five, maybe six+ hours in one fell swoop, but that stationary, sedentary gaming style is going to kill your back and your neck. Lumbar support and headrests are designed to let you lean back in comfort, and game in peace.
Swivel and Lean - Many big and tall chairs are designed to swivel around 360 degrees and have a 90-degree (sometimes up to 180) lean radius. We don't know why you would ever need that much, but hey, to each his own. For some reason, big and tall chairs just seem to come like this.
Design Elements
You're buying a comfortable chair that's ready to hold the big and tall beast that you are, but your pals at Gear Hungry still have two golden rules when it comes to picking any product: function, and flair. Certain design elements are going to come out in the features (next section), particularly in support items like headrests, etc. Your gaming setup is important, and there's nothing wrong with coordinating styles with your wireless keyboards and PC, so long as it meets your personal function requirements first.
Features
At its base, you're looking at a chair. But if you look a little further, you'll get a couple of different features that seem to pop out of the woodwork. Those include:
Padded armrest areas
Lower lumbar support
Neck support/cushion
Full 90-degree angle lean
Other chairs will come with brand-specific features, though these are some of the main ones you'll want to be on the lookout for.
Average Chair Lifespan
Most places aren't going to have an average lifespan, just warranty information. They're not the same thing, not by a longshot. Common sense tells us that when any product has three years of a warranty, they're betting it's going to last for six, and so on. Depending on which chair you purchased, double the warranty time (if you're a regular gamer who spends 3-5 days per week gamer).
That's the basic rule of thumb. In the grand scheme, you have to take a look at the materials of the chair, stitching, cushions, how much of an angle it bends at (faster, more sudden motion means extra stress on the chair), and you'll have to take a look at your weight (sorry fellas) versus the weight requirements set in place by the manufacturer.
Sign Up Now
GET THE VERY BEST OF GEARHUNGRY STRAIGHT TO YOUR INBOX