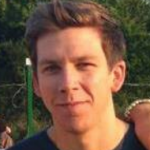 Gaming isn't what it used to be – kitchen chairs and a Monopoly game board aren't going to cut it anymore, grandma. You're all about in-depth esports, FPS and RPG games that take you on a wild ride, and have you cringing (and cheering) when you look at your total capped time. However, it's also going to make you think of all the hours you spent with pins and needles in your leg, the frequent strolls around the kitchen to regain feeling and the fact that your previous chair just wasn't cutting it. We've taken care of the rest: everything you need to know about the best gaming chairs available for purchase online, is all right here.
The Best Gaming Chair
Gaming Chair Buying Guide & FAQ
Every bit of information is here, from wheel mobility (yes, we actually cover that), right on down to comfort and posture control. If you've been a long-time reader, you're probably wondering how we break down our selections - that's also explained. Everything you ever needed to know about gaming chairs, how to pick them, and why we picked ours, are all located below.
How We Chose Our Selection Of Gaming Chairs
It didn't just come down to price; we'll outline a few features to look for in a moment (that partially influenced our decision), but we take a deeper look than that. Most of these chairs are personally owned by Gear Hungry staffers, and others have been deeply investigated for numerous factors that positioned them to rank on our list. They include:
Customer service response rate
Warranty information
Price versus value
Design
Comfort
Ease of use
Support features
Customization
Mobility
While not every chair is going to hit each one of these marks, they are the best of the best among what we've tested and investigated. There's only so much room on a narrowed-down list; we brought you the cream of the crop based on these criteria, how they rank, and firsthand experience of these products.
Features To Look For In Gaming Chairs
Not deadset? Still selecting? We feel you. These are the primary features that pop-out and define whether or not what you're going for is a good purchase. We've done our best to explain each individual, valuable component to your purchase decision.
Comfort - This seems like a pretty obvious one, but think about standard office chairs you've sat in, and try to remember how bad you felt when you stood back up. You shouldn't be sitting there, itching to get up when you're supposed to be relaxing. When you go on long gaming stretches, comfort is one of the most critical elements, right beside our next reason.
Support - Long spells of sitting equals long-term issues. That is when you don't have the proper support to keep your body in a stable position. Other chairs enable you to lean forward, screw up your posture and don't provide you with enough support of how your spine should be aligned, and where your legs should be. Support comes in the form of lower lumbar cushioning, headrests, ergonomic designs, and in some cases, a pillowed leg resting area.
Value - It's a chair; you want to ensure it's right for you, but you're not buying a luxury in-home movie theater sofa set, here. We understand that. Value is important, balanced properly with what you're getting for it. At Gear Hungry, we're firm believers in and have rarely found items to the contrary of you get what you pay for.
Mobility - The quality of the wheels (and how they move) is pretty important. If you're on hardwood or a plastic carpet mat, you'll want to ensure you can adjust depending on what you're doing; TV, gaming, simple computer use - they all require a different sense of relaxation, so repositioning your chair should be as simple as possible.
Types Of Gaming Chairs
Everything comes with its archetypes, and gaming chairs are no different. You're going to run into a few different categories, some of which may not be on this list (for good reason), which we've laid out here:
Memory Foam - We all know it, most of us hate it - memory foam has taken to every type of furniture available, including gaming chairs. There are few exceptions where we would ever recommend it since it's very easy to create a chair with this material, and not have it be supportive like it needs to be. These are usually branded for children more than adults, primarily because they're more opted for console gaming, and not PC gaming.
Racer - When you think of a gaming chair, this is usually the design that comes to mind. Bucket-style seating, removable lumbar support cushions for your lower back, and adjustable armrests to put you in control of your comfort and posture. These are the most common type of gaming chair you'll run into, providing support no matter what your age is, and having plenty of competition to keep prices at a budget-friendly marker.
Bean Bag - There aren't many of these in production anymore, but we had to warn you of these. The late 80's and early 90's decided to keep bean bag chairs with them, albeit with a few exceptions getting out from time to time. Problem is, these are fun but don't provide support, leaving you with a sore back, and a sour kill streak.
Gaming Chair FAQ
Q: What Is A Gaming Chair?
A: Gaming chairs are traditional office chairs that are designed with more flair, intended to hold more weight and allow you to feel the perfect blend of comfort and support for long gaming sessions. Not comfortable enough to have you nod off while you're camping in CoD, and support enough to maintain your posture and keep your head in the game, right where it belongs.

Q: What Benefits Do Gaming Chairs Have Compared To Office Chairs?
A: Standard office chairs and gaming chairs are going to have a considerable difference in price, in case you haven't already noticed. That's because office chairs supply the basic necessity for a desk chair, without offering optimal comfort and support (most of the time, excluding high-end office chairs that want to empty your wallets). The main benefits that gaming chairs, on average, have over traditional office chairs, are:
Bucket Style Seating - This may seem like a standard little thing, but we consider it butt insurance. When you stand up after a long gaming session, there's a good chance you're going to feel pins and needles or dead leg if you were chilling in a traditional chair. With gaming chairs, bucket style seating is created from some serious padding along the edges (don't worry, there's a lot under the center too), giving you an area to scoot around in without sliding off.
Lumbar Support - Most office chairs try to get away with giving you the least amount of product, the highest potential cost. If we know anything, it's that after four hours of dungeon-raiding in Diablo III, our asses get sore, and our backs get this twinge of pain right in the base. Lumbar support does the trick to alleviate pain, allowing you to game for longer without having to call it quits.
Additional Support - Office chairs have a lower average weight limit than gaming chairs; they're not designed for mono-directional movement. Basically, you're going to be shifting around and bending the chair a bit, so the components need to be able to hold more weight. We also have a guide dedicated to gaming chairs with higher weight capacities.
Increased Design Elements - You're going to be sitting in it, so how pretty it looks only matters so much, right? We'd like to think of the intricate design elements that most gaming chairs share as a big up on the boring, bland, all-black office chair. You don't buy something going, "Oh, it's really ugly and unappealing, but I bet it functions as intended." These are designed to match LED light-up computer tower, keyboard, and mouse items you'll have on or around your desk to give you a sense of completion.
Q: Can Gaming Chairs Improve My Gaming Ability?
A: It depends on your play style. As a gamer myself, this writer sticks to FPS and logic games (odd mix, right?) so for the first, I'm leaned forward and really into the game. That being said, I'm still supported by lumbar cushioning and traditional bucket style seating, so I'm not focusing on not slipping off the front of the couch or something. For logic games, I'm relaxed, and that helps me focus. Overall, using one of these chairs does improve focus, and also allows you to have your own gaming zone.
When we dedicate a space to a specific need or interest, you're exiting the rest of the world (or at least, getting away for a while), all to focus on one specific thing, which is always going to prove more beneficial for our motivation. In short, a gaming chair can be apart of the proper environment to help you focus.
Q: What's The Average Price Range For Gaming Chairs?
A: Depending on the grade that you want to go with, and the features that you're willing to compromise on, you're looking at at least $100.00 to get your foot in the door. Some chairs may come cheaper than that (prices fluctuate, competition changes, and sales commence), but you should expect to start there and end around three to four Benjamins for serious quality.

Q: What About Comfort For Console Gaming?
A: Most setups (that aren't in the living room) should already be on an elevated shelf, where you have comfortable visibility without having to strain your neck up, or down. We're not a fan of curved-back, teenage-marketed gaming chairs that you used to see around Wal Mart when you were younger. We know far too much about posture, long-term damaging effects on poor form, and other issues that adult users faced with those style chairs. These can still be as comfortable for console gaming, provided you have the right setup.
We have one X Rocker on the list, however, that comes with a series of stipulations. It's not resting on the floor (pedestal setup) and was able to win our hearts regardless of not being the preferred style we usually go for. For console gaming, rocking in one of these could be an excellent alternative to traditional straight-back office style chairs.
Q: How Difficult Is Assembling A Gaming Chair?
A: It's very subjective to your skill level with building furniture for your home. Each chair is going to have its own difficulties, but most manufacturers try to keep the process as simplistic as possible. Common issues with gaming chair assembly (regardless of brand), generally include adjustment mechanisms. Properly attaching these to the rest of the chair (and ensuring they work properly as a result) can be a bit of a chore, but it's well worth the effort to get it done right. Assembly should take between ten and twenty minutes.
Q: Should I Consider My Height When Buying A Gaming Chair?
A: You really only have to focus on the weight, unless you're classified as "Big & Tall". Gaming chairs have notoriously high backs, giving you the ability to lean back and enjoy laid-back games, but also providing lumbar support and allowing you to lean forward when you're playing FPS. Your height is only so much of a factor, and not one that should be taken as a critical element of your purchase decision.
Big & Tall Gaming Chairs
Wonder what sets these chairs apart from common office chairs with absolute garbage supports? From stem to stern, we're about to bust it wide open and tell you exactly what to look for in your next gaming chair.
Key Differences Between Standard And Big/Tall Chairs
Standard chairs are built for standard gents, but there's nothing standard about you-you're after superior comfort, support, and a more stylish chair than the basic $40.00 one from Wal Mart. That being said, you should know the key differences between common office garbage, and your gaming masterpiece.
Weight Capacity - Big and tall chairs are outfitted, much like our top pick on this list, to hold 300 lbs and more. Personally, this writer sat in a standard office chair at 230 lbs and leaned back one too many times - the axis snapped, and I went back into the wall. After that, I went with a big and tall chair.
Support - You're gaming for four, five, maybe six+ hours in one fell swoop, but that stationary, sedentary gaming style is going to kill your back and your neck. Lumbar support and headrests are designed to let you lean back in comfort, and game in peace.
Swivel and Lean - Many big and tall chairs are designed to swivel around 360 degrees and have a 90-degree (sometimes up to 180) lean radius. We don't know why you would ever need that much, but hey, to each his own. For some reason, big and tall chairs just seem to come like this.
Design Elements
You're buying a comfortable chair that's ready to hold the big and tall beast that you are, but your pals at Gear Hungry still have two golden rules when it comes to picking any product: function, and flair. Certain design elements are going to come out in the features (next section), particularly in support items like headrests, etc. Your gaming setup is important, and there's nothing wrong with coordinating styles with your wireless keyboards and PC, so long as it meets your personal function requirements first.
Features
At its base, you're looking at a chair. But if you look a little further, you'll get a couple of different features that seem to pop out of the woodwork. Those include:
Padded armrest areas
Lower lumbar support
Neck support/cushion
Full 90-degree angle lean
Other chairs will come with brand-specific features, though these are some of the main ones you'll want to be on the lookout for.
Average Chair Lifespan
Most places aren't going to have an average lifespan, just warranty information. They're not the same thing, not by a longshot. Common sense tells us that when any product has three years of a warranty, they're betting it's going to last for six, and so on. Depending on which chair you purchased, double the warranty time (if you're a regular gamer who spends 3-5 days per week gamer).
That's the basic rule of thumb. In the grand scheme, you have to take a look at the materials of the chair, stitching, cushions, how much of an angle it bends at (faster, more sudden motion means extra stress on the chair), and you'll have to take a look at your weight (sorry fellas) versus the weight requirements set in place by the manufacturer.