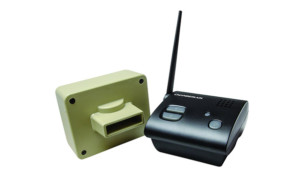 Chamberlain Outdoor Wireless Alarm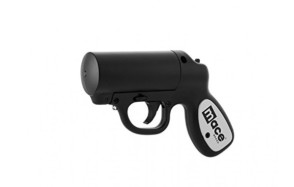 Mace Brand Pepper Spray Gun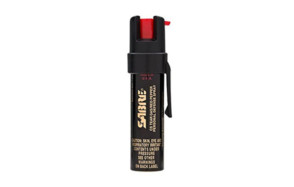 SABRE 3-In-1 Pepper Spray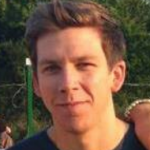 The world can be an intimidating place, so why not have something to defend yourself in a hairy situation? We all have that bit of fear in the back of our mind that we're going to be the next victim of a random mugging or a home invasion. Then again, we all think of the ramifications of using lethal means and getting in serious trouble despite acting in self-defense. The best solution? Non-lethal self-defense items that will leave your attacker helpless, in pain, and ripe to be picked up by the police. Stun guns, batons, and pepper gel—it's all here.
The Best Non-Lethal Self Defence Weapon
Non-Lethal Self Defence Weapon Buying Guide
Top Tips When Protecting Your Home
Your safety, and most importantly, the safety of your family, is always your top priority. Nobody understands that better than fellow self-defense gear gathering folk like us. We also understand that seeking home defense aids is touchy; you want to avoid issues by seeking non-lethal home defense means. Whether it's a stun gun, pepper gel, or tactical flashlights, there are a volley of options readily available to arm yourself, without hitting the risk of causing an over amount of harm to incoming attackers. Here are some tips to protect your home and remain safe while doing so.
Door and Window Lockage - The first means of invasion are through the obvious areas. Doors and windows are a way for invaders to either make out with your goods or if they intend to harm you, they can leave less of a trace. Don't take a chance. Grab high-security window locks and door locks to ensure that even if a burglar tries to break in, that they won't be able to.
Trip Advisory - In this case, it's lack thereof. Avoid posting on social media, or mentioning upcoming trips to your coworkers, or basically anybody at all. Only tell those who need to know, such as your boss (for obvious reasons,) or family members you trust or who will be going on the trip with you. If you can recall on one hand how many people knew you were leaving your home, it's a much more narrow circle for you to identify a possible thief.
IoT Device Utilization - We swing both ways on IoT devices. They are obviously useful, but in a world where hackers can put ransomware on hotels and classified infrastructure, it's a hazard in and of itself. If you can use your IoT devices, such as light bulbs, locks, and sprinkler systems, you can create that "lived-in" look even while you are gone. Control the lights from your fingertips, or set them on a digital timer, and make it look like there's always someone home. Burglars are much less likely to break into a home if they believe that the occupants are awake.
Don't Make Your Yard An Invitation - Untrimmed trees can be a gateway for burglars to get into your second story. Keep ladders, gardening tools, and everything in between indoors when not in use. If you have expensive grilling equipment or a nice-looking grill, make sure it's out of sight in the backyard or garage when not in use. If your yard is left full of items and crowded, especially things that a burglar could use to break into/scale your home, you're asking for trouble. Avoid these at all costs.
Exterior Monitoring System - When a criminal runs the risk of being put on camera and actually being held liable for what they've done, they'll turn tail and run almost immediately. If they're still stubborn enough to try, you could opt for home monitoring through an ISP, where they'll be able to notify police. It's very obvious when someone is breaking into a home, and this could save you precious moments.
5 Tips To Defend Yourself Against An Attacker
If you find yourself in an alternate environment, especially one where you're not used to the area, such as a parking garage late at night, public park, or an enclosed cityscape area, you'll need to think fast. There's no better way to do that than to prepare ahead of time. Here's what you should do when defending yourself against an attacker.

If Using a Stun Gun - Most stun guns, if you just quickly zap at the air, will produce a visible electric shock. If your attacker is using a blade, they'll quickly realize that they aren't just outclassed, but that they're holding a conductor. Take a fighting stance. Looking scared, screaming, or deflecting into a ball will only empower your attacker. If you have a stun gun, chances are you know how to use one. Show your teeth.
If Using Pepper Spray/Gel - This is only going to be effective if you're able to get it into their eyes. Hold the can in your non-dominant hand, and use your dominant hand to clear a path to their face. Once initiated, even the largest grown man will succumb to the effects of pepper spray.
If Using a Tactical or Self Defense Flashlight - Most self-defense or tactical flashlight come with a lumen rating, which tells you how bright it can get. Whether you're using the strobe feature or high burst of light option, a self-defense flashlight should be one of your security gadgets for self-defense. You can disorient your foe and cause physical reactions against their will, such as collapsing and "intolerable pain."
If Using Car Keys - If your assailant has a blade or another item, and you're in a parking garage late at night, you need to think fast. Let's say you can't access your stun gun or tactical self-defense flashlight. What's the next best option? Use your keys, specifically your car key/keychain, and lean it between your middle and ring finger, with your other keys in your fist. This makes a blunt and painful weapon to defend yourself with.
Attire - Never wear earbuds or large noise cancelling headphones late at night. It will make you a susceptible target to anyone looking to commit petty crime, as they assume you are distracted. Eliminate their element of surprise by keeping your earbuds in your pocket, and remain vigilant of your surroundings. If you're hypervigilant, attackers will know that you're expecting a fight, and they'll lose their edge.