Best Folding Treadmills In 2022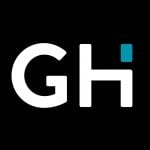 This product guide was written by GearHungry Staff
Last Updated
January 29, 2018
GearHungry Staff
GearHungry Staff posts are a compilation of work by various members of our editorial team. We update old articles regularly to provide you the most current information. You can learn more about our staff
here
.
GearHungry may earn a small commission from affiliate links in this article.
Learn more
 So you've decided it's time to get back into shape but you don't have the time or inclination to slog your way down to the fitness club several times a week. Nor do you want the expense or the experience of mounting fitness equipment someone with questionable hygiene practices just dismounted. No, you want to lose that spare tire right in the comfort of your own home and to do so you've decided to look at folding treadmills as a possible solution. But you don't really know much of anything about folding treadmills.
Fear not, our product review team has heard your call and is on the case. In this review guide we're going to turn our critical eye upon the folding treadmills landscape and highlight the pros and cons of those we consider to be the best. Keep in mind that any opinions expressed here are strictly those of our experts.
The Best Folding Treadmill
NordicTrack NTL17915 T 6.5 S Treadmill

As you'd expect from fitness equipment specialists, Nordic Track, their entry into the folding treadmill market has plenty going for it with all the bells and whistles you could want. It's fitted with a sturdy and powerful 2.6 CHP motor which means you can walk, jog and also run, with a top speed of up to 10 mph achievable. That means there is plenty of scope for all levels of fitness and running ability to improve. The motor itself, while robust, is also quiet running with smooth operation so ideal for a home setting.
The treadmill features a large running surface and it does take up a fair amount of space, so it's going to be suitable for smaller sized apartments. It does, however, utilize FlexSelect cushioning technology, so if you are at all concerned about the impact that running can have on the joints; this will help protect them. That said, if you prefer to replicate the sensation of running on firmer ground, you can adjust the settings accordingly.
Another standout feature of this particular Nordic Track model is the console. It features an impressive 20 different built-in programs and you can also access IFit via a paid subscription delivering even more access to motivational training programs. The console itself is also iPod compatible, so you can listen to mud through the built-in speakers to spur you along. If you do want to check your heart rate, you can easily do that too by merely gripping the dual CardioGrip ™ sensors on each of the handlebars. You may also like some of these amazing under desk treadmills from our list, so check them out.
Key Features:
Excellent running surface with soft cushioning
Superb console with 20 built-in programs
Speed of up to 10 mph with an incline of up to 10%
One-touch controls adjust speed and incline
Heavy-duty drive system with 2.6 horsepower motor
Specification:
Brand

NordicTrack

Model

NTL17915

Weight

193 Pounds




The Weslo Cadence G 5.9 Treadmill is another outstanding treadmill with 2 position incline and proprietary cushioning to lessen stress on your feet through the stride. The treadmill comes with 6 professionally designed workouts programmed in so you can access the one that's right for you.
Weslo Cadence folding treadmills are sometimes called entry level folding treadmills but this one provides a range of exercise possibilities to satisfy just about everyone. The treadmill folds away easily but because it's one of those folding treadmills that fold up vertically rather than horizontally you'll need to clear space in the closet for it. Still, it's a great value that will have that spare tire melting away in short order.
Key Features:
Space-saving design is fully foldable
Accurate heart rate reading with Easy Pulse sensor
LCD display tracks vital statistics and monitors progress
Unique comfort cell cushioning protects joints
Six training programs and two incline levels built-in
Specification:
Brand

Weslo

Model

WLTL29609

Weight

130.1 pounds
Easy enough for anyone to assemble.
2 incline levels to ramp up the difficulty.
Folds up easily (and we mean 'up') with the removal of a single pin.
2.25 horsepower impulse motor.
Narrow belt leaves little room for missteps.
3 month warranty is underwhelming.
XTERRA Fitness TR150 Folding Treadmill

From Xterra Fitness, the TR150 folding treadmill is a great choice for all fitness levels with a top speed of 10mph and three different manual incline settings to experiment with. There are also twelve preset programs so you can vary your workouts for a more challenging, dynamic, or fun session. There's a large 5 inch LCD display built into the design along with an accessories and tablet holder tray. On the LCD, you can easily monitor all your crucial workout statistics, including speed, incline, time, distance, calories burnt as well as checking your pulse.
With a folding deck, it's relatively easy to store away and it also benefits from being fitted with wheels for easy transportation. It's pretty low on electricity consumption and also benefits from being quick and easy to assemble. The 2.25 HP motor isn't the most powerful on the market but it should be more than adequate for most recreational users, allowing you to walk, jog or run up to speeds of 10mph. If you suffer at all from joint issues, especially with bad knees, then this is an excellent option as it's fitted with XtraSoft cushioning which delivers reasonable amounts of shock absorption. The deck provides a smooth running experience and the rubber belt is robust as well as being non-slip. Suitable for all fitness levels, it's smooth, quiet and the folding deck design is quick and easy to setup.
Key Features:
Convenient folding design with transport wheels
Features XtraSoft cushioning for smooth running experience
Fitted with a strong and reliable 2.25 HP motor
Quick and easy assembly
Accessory and tablet holder built into the design
Specification:
Brand

XTERRA Fitness

Model

TR150

Weight

114.4 Pounds
Sunny Health & Fitness SF-T7603



The Sunny Health & Fitness Electric Powered treadmill will be the centerpiece of your home gym or the single apparatus that helps you improve your cardiovascular health and lose unwanted pounds. The 2.2 horsepower motor provides plenty of power and if you want or need to put it away after your workout it folds down nice and tidy.
The Sunny Health & Fitness Folding Treadmill costs more than an entry level treadmill but it's worth it. From the wide tread to the powerful 2.2 horsepower motor to the pulse sensors in the handles and the Soft Drop folding system this is one of those folding treadmills designed to make your experience effective and hassle free.
Key Features:
Folding treadmill fitted with soft drop hydraulics
Small footprint ideal for use in an apartment
Speeds of up to 9mph with three manual incline heights
Handrails with built-in speed controls as well as pulse rate
Fitness monitor comes preloaded with nine different programs
Specification:
Brand

Sunny Health & Fitness

Model

SF-T7603

Weight

103 pounds
Start, stop, speed and pulse are all controlled from or monitored from the control panel.
9 preset workouts built in so there's always one for your level.
16" wide tread allows you to veer outside the lines without paying a price.
Weight limit of 220 pounds should accommodate most people.
A bit noisier than some other folding treadmills.
Best Choice Products Portable Treadmill




The Best Choice Portable Folding treadmill is one of the few real entry level folding treadmills on our list and designed to give the beginner a taste of life on the treadmill without breaking their bank. There's no motor here, just your legs, your will and the force of gravity.
The construction on this manual powered treadmill is excellent but that doesn't mean it's ready for football linebackers. It's intended for the average person with an average build and an average interest in getting in better shape and it fulfills its mission perfectly well. Low tech all the way but by the time you hop off you'll know you've had a workout.
Won't impact your energy bill like electric folding treadmills.
Super easy to assemble and fold down for storage.
LCD displays powered by 2 AA batteries.
A great way to determine if the treadmill is for you.
There's no way to adjust the incline which is pretty steep and may intimidate beginners.
Not for truly heavy set individuals.
Merax Electric Folding Treadmill

The next product on our list is the Merax Electric Folding Treadmill. To begin, we take a look at how this baby is built. The folding treadmill comes with a smooth and quiet 1.5HP motor. It's not the most intense on the list, but it's known to be quite powerful. Assembly on this unit is hassle-free, thanks in no small part to its portable and durable build. You'll also love the compact footprint and convenient transportation wheels, which will help you to move the treadmill rather easily.
While it's small, it might not be the perfect choice for the office. The motor makes a bit of noise, making it well suited for the home and not the office.
Moving on, it's worth noting that the connectivity features on the Merax Electric Folding Treadmill are limited. While you can play music through a headphone jack, there's no Bluetooth capability. So, you'll have to either plug your phone or flash drive-in. This could limit your movement. The all-controlling LCD screen is a plus. It shows your vitals and the calories burned per workout.
Key Features:
LCD screen
Phone pad
1.5 HP motor
Quick and easy to assemble
Portable and easy to master
Quick buttons to help start easily
No Bluetooth functionality
Slightly less powerful motor
Folding Treadmill Buyer Questions
Features to Look for in Folding Treadmills
Finding the perfect folding treadmill for you need not be challenging or overwhelming if you first consider a couple of key factors. We're quickly going to run you through our recommendations on what to look out for before you invest in a new treadmill.
Purpose - Do you want to run or just walk, gently jog or do sprint interval training? Be careful not to purchase a treadmill that ends up being too limiting for your on-going fitness needs. Budget treadmills may well be perfectly adequate if you just want to walk or jog at home to keep yourself mobile but if you have any specific or advanced training needs, carefully consider the features, especially the speed, that your treadmill can support.
Budget - Always an important consideration. Try not to get too carried away and remembers that what's most important is that you invest in a treadmill that's right for you. If you buy something too sophisticated and overly complicated you may end up never using it and certainly not making the most of those bells and whistles features that you paid for.
Space Available - Next, ask yourself where you're going to be positioning your treadmill and the physically amount of space and footprint at your disposal. Treadmills can be huge to accommodate for a longer stride length, or more compact in design. So take into account before your own heigh and physically, as well as your fitness level and the space available to place your treadmill. If it's not going to be used daily and needs to be stored away, consider where you'll be storing it (under a bed, in a closet) and make sure that it folds appropriately.
Running Surface Area - The longer the running deck, the bigger the machine will be overall but the better suited it will be to someone with a longer stride pattern. You will be surprised just how much of an impact it can have to your running style and enjoyment having just a few extra inches of deck to play with.
Motor Size - The more powerful the motor, the more durable the treadmill will be and the better it will perform at those higher speeds. If you want to run and sprint rather than leisurely jog, pay attention to the performance of the motor.
Technology and Connectivity - Do you want access to training apps via Bluetooth so that you can track, monitor and share your workouts? What size screen do you require and how sophisticated do the controls and information it displays have to be? You can get everything from a large touchscreen with integrated USB ports and heart rate monitoring to a basic small screen that simply records distance and time. The level of technology you require will be a personal preference.
Construction Quality - It goes without saying that you should invest in something that will stand the test of time and has been durably constructed with high-quality moving and stationary parts. Look for a treadmill that has a functional weight capacity, requires minimal maintenance and comes with a good manufacturers warranty.

Folding Treadmill FAQ's
Q: Why invest in a treadmill?
A: By having access to a treadmill at home, you can avoid the cost and the overcrowding that frequently happens at popular gyms and avoid having to run outside in all sorts of inclement weather. Treadmills are more versatile than you might first have imagined and can be used to switch up your workouts going from a gentle warm-up, or using as part of high interval training with sprint bursts. There's nothing that quite gets the heart pumping better than a session on a cardio machine and a treadmill is an excellent example of a piece of fitness equipment that's fun, challenging, safe and also offers plenty of progression and versatility.
Q: How do I fold my treadmill?
A: You will need to refer to your manufactures guidelines. Generally speaking, there are two styles of folding treadmill available, horizontal or vertical. Decide whether you'd prefer one that you can store upright in a closet or conveniently slide under your bed. While each will have slightly different operating mechanisms, they are for the large part straight forward and somewhat self-explanatory. If at all in doubt, consult your instruction booklet which should provide you with comprehensive instructions.
Q: How should I maintain my treadmill?
A: We recommend that you get into a good habit of routinely maintaining your treadmill, especially if you use it frequently. We'd suggest that you keep the conveyor belt free of dust and debris to ensure that it always runs smoothly. It may require periodically lubricating to keep it in optimal working order.
Each time you use your treadmill, it's a good idea to wipe it over with a damp cloth, to remove any sweat that might subsequently lead to corrosion. Also, clean up any sweat that might have dripped onto the belt which might lead to injuries caused by slipping.
Weekly, give your entire treadmill a thorough clean with a damp, clean cloth, paying attention also to the electronic display and all the surfaces to ensure that they are dust and debris free.
Monthly maintenance is also recommendable which should include unplugging and powering down your machine so that you can check that all the moving parts are still in good working order and that no dust or dirt has accumulated inside your motor.
Sign Up Now
GET THE VERY BEST OF GEARHUNGRY STRAIGHT TO YOUR INBOX