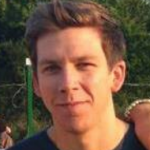 So you've decided it's time to get back into shape but you don't have the time or inclination to slog your way down to the fitness club several times a week. Nor do you want the expense or the experience of mounting fitness equipment someone with questionable hygiene practices just dismounted. No, you want to lose that spare tire right in the comfort of your own home and to do so you've decided to look at folding treadmills as a possible solution. But you don't really know much of anything about folding treadmills.
Fear not, our product review team has heard your call and is on the case. In this review guide we're going to turn our critical eye upon the folding treadmills landscape and highlight the pros and cons of those we consider to be the best. Keep in mind that any opinions expressed here are strictly those of our experts.
The Best Folding Treadmill
Folding Treadmill Buyer Questions
There's nothing like being able to get in shape right in the confines of your own home and folding treadmills are the perfect way to do so. But most people contemplating folding treadmills don't know much about them and that's understandable. Here are a few of the most common questions regarding folding treadmills.
Q: What's The Best Brand Of Treadmill?
A: While trying to determine the "best" folding treadmills could be problematic in this case it's actually fairly easy; at least for our product review panel. For them GoPlus represents the apex of the treadmill artform. You'll undoubtedly pay more for their products but the question isn't "which is cheapest", it's "which is best".
Q: What Folding Treadmills Can Be Made The Smallest?
A: Of the folding treadmills on our list the one that folds up the smallest is the Confidence Power Plus treadmill. This is largely a function of the fact that it is also the one with the fewest bells and whistles. As such it folds down nice and small and can be slide under just about any bed or put into the back of any decent sized closet without getting in the way.
Q: How Do I Fold My Treadmill?
A: Some folding treadmills fold toward the floor and others fold up for storage in the closet. While each manufacturer has different mechanisms for their folding treadmills they are almost all very straightforward and self-explanatory. Simply consult the accompanying instructional booklet on the treadmill you decide to buy. It will provide you comprehensive instructions on folding your treadmill.
Q: What Folding Treadmills Are Best For A Home Gym?
A: It depends. If you're just embarking on an exercise program to get in shape after years of relative inactivity you'll want to start with a beginner treadmill like the Confidence Power Plus. If however, you're in pretty good shape and want to build a home gym so you can get in even better shape you'll want something more serious. Lastly, we can't ignore the role price plays in such decisions. The folding treadmills represented here are all considered "affordable" even though they range in price from about $100 to nearly $600. In addition there are professional grade folding treadmills out there that retail for a couple of thousand dollars so keep cost in mind.

Things To Look For When Buying Folding Treadmills
Folding treadmills today range from super simple to flat out high tech. But they're all designed to do one thing: provide you a stationary track to exercise on. Regardless of whether you're a treadmill vet or a newbie there are a few things you'll want to consider when you're shopping for a folding treadmill:
Cost – We just touched on the issue of cost above but it bears repeating. It's probably not wise to dump $1,000 or more on folding treadmills if you've never used one before. Instead get an entry level treadmill and see how it goes. You might think that if you buy a high end treadmill and change your mind you'll have no problem selling it. That may be true but you're also likely to take a pretty big hit.
Usability – You'll want to consider how easy a particular treadmill is to use. Some folding treadmills are incredibly simple while other folding treadmills have all kinds of bells and whistles as well as a slew of preset workouts you can access through the control panel. Which you choose will depend on your relationship with technology to a large degree but both types of folding treadmills can deliver an excellent workout.
Stability – A lot of folks don't think about stability but they should. While most folding treadmills have a wide footprint and are really stable they're not immune to tipping over if things become unbalanced. Lighter, narrower folding treadmills are easier to tip while wider, heavier ones are more difficult. If you're a big guy or gal you'll want a wider, heavier treadmill just to be safe.
Setup and breakdown (Foldability) – You'll also want to consider how easy it is to set up and break down the treadmill. You don't want to hurt yourself trying to get healthy so make sure any folding treadmills you're considering are ones you can easily handle yourself.
Portability – You may need to store your treadmill some distance from where you plan to use it in which case you'll want to be sure you can move it around by yourself without any problems. If the treadmill folds down and all you need to do is slide it under the bed this may not be a biggie. But if you actually have to tilt the treadmill back on its wheels and push it some distance you'll want to look at folding treadmills that are light enough for you to handle.
Weight limit – Just because folding treadmills are rated to 220 pounds doesn't mean you should buy one if you weigh 218 pounds. Always over-purchase to a small degree. If you weigh 218 pounds get a treadmill rated to 250 pounds just to be safe.
Warranty – Many folding treadmills today are well built and reliable but so are most cars. Still, you wouldn't buy a car without a proper warranty and you shouldn't buy a treadmill without one either. 1 year is okay. 2 is better and 5 years on parts and workmanship is even better. 90 day warranties are pretty much worthless.

Conclusion
A folding treadmill can help transform you from a couch potato into a paragon of cardiovascular health. Just remember: pick one that's appropriate to your current level of health, select one you can move about easily, don't pick a small one if you're a big boy or girl and don't pay through the nose for one if you've never used one before.