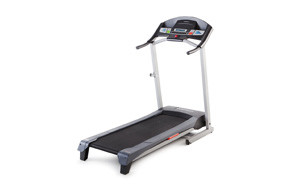 Weslo Cadence G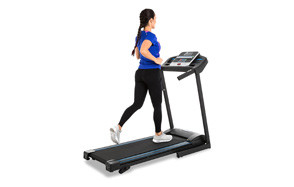 XTERRA Fitness TR150 Folding Treadmill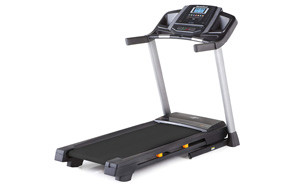 NordicTrack NTL17915 T 6.5 S Treadmill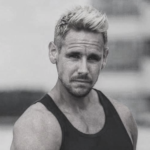 So you've decided it's time to get back into shape but you don't have the time or inclination to slog your way down to the fitness club several times a week. Nor do you want the expense or the experience of mounting fitness equipment someone with questionable hygiene practices just dismounted. No, you want to lose that spare tire right in the comfort of your own home and to do so you've decided to look at folding treadmills as a possible solution. But you don't really know much of anything about folding treadmills.
Fear not, our product review team has heard your call and is on the case. In this review guide we're going to turn our critical eye upon the folding treadmills landscape and highlight the pros and cons of those we consider to be the best. Keep in mind that any opinions expressed here are strictly those of our experts.
The Best Folding Treadmill
Folding Treadmill Buyer Questions
Finding the perfect folding treadmill for you need not be challenging or overwhelming if you first consider a couple of key factors. We're quickly going to run you through our recommendations on what to look out for before you invest in a new treadmill.
Purpose - Do you want to run or just walk, gently jog or do sprint interval training? Be careful not to purchase a treadmill that ends up being too limiting for your on-going fitness needs. Budget treadmills may well be perfectly adequate if you just want to walk or jog at home to keep yourself mobile but if you have any specific or advanced training needs, carefully consider the features, especially the speed, that your treadmill can support.
Budget - Always an important consideration. Try not to get too carried away and remembers that what's most important is that you invest in a treadmill that's right for you. If you buy something too sophisticated and overly complicated you may end up never using it and certainly not making the most of those bells and whistles features that you paid for.
Space Available - Next, ask yourself where you're going to be positioning your treadmill and the physically amount of space and footprint at your disposal. Treadmills can be huge to accommodate for a longer stride length, or more compact in design. So take into account before your own heigh and physically, as well as your fitness level and the space available to place your treadmill. If it's not going to be used daily and needs to be stored away, consider where you'll be storing it (under a bed, in a closet) and make sure that it folds appropriately.
Running Surface Area - The longer the running deck, the bigger the machine will be overall but the better suited it will be to someone with a longer stride pattern. You will be surprised just how much of an impact it can have to your running style and enjoyment having just a few extra inches of deck to play with.
Motor Size - The more powerful the motor, the more durable the treadmill will be and the better it will perform at those higher speeds. If you want to run and sprint rather than leisurely jog, pay attention to the performance of the motor.
Technology and Connectivity - Do you want access to training apps via Bluetooth so that you can track, monitor and share your workouts? What size screen do you require and how sophisticated do the controls and information it displays have to be? You can get everything from a large touchscreen with integrated USB ports and heart rate monitoring to a basic small screen that simply records distance and time. The level of technology you require will be a personal preference.
Construction Quality - It goes without saying that you should invest in something that will stand the test of time and has been durably constructed with high-quality moving and stationary parts. Look for a treadmill that has a functional weight capacity, requires minimal maintenance and comes with a good manufacturers warranty.

Folding Treadmill FAQ's
Q: Why invest in a treadmill?
A: By having access to a treadmill at home, you can avoid the cost and the overcrowding that frequently happens at popular gyms and avoid having to run outside in all sorts of inclement weather. Treadmills are more versatile than you might first have imagined and can be used to switch up your workouts going from a gentle warm-up, or using as part of high interval training with sprint bursts. There's nothing that quite gets the heart pumping better than a session on a cardio machine and a treadmill is an excellent example of a piece of fitness equipment that's fun, challenging, safe and also offers plenty of progression and versatility.
Q: How do I fold my treadmill?
A: You will need to refer to your manufactures guidelines. Generally speaking, there are two styles of folding treadmill available, horizontal or vertical. Decide whether you'd prefer one that you can store upright in a closet or conveniently slide under your bed. While each will have slightly different operating mechanisms, they are for the large part straight forward and somewhat self-explanatory. If at all in doubt, consult your instruction booklet which should provide you with comprehensive instructions.
Q: How should I maintain my treadmill?
A: We recommend that you get into a good habit of routinely maintaining your treadmill, especially if you use it frequently. We'd suggest that you keep the conveyor belt free of dust and debris to ensure that it always runs smoothly. It may require periodically lubricating to keep it in optimal working order.
Each time you use your treadmill, it's a good idea to wipe it over with a damp cloth, to remove any sweat that might subsequently lead to corrosion. Also, clean up any sweat that might have dripped onto the belt which might lead to injuries caused by slipping.
Weekly, give your entire treadmill a thorough clean with a damp, clean cloth, paying attention also to the electronic display and all the surfaces to ensure that they are dust and debris free.
Monthly maintenance is also recommendable which should include unplugging and powering down your machine so that you can check that all the moving parts are still in good working order and that no dust or dirt has accumulated inside your motor.