Best Weightlifting Shoes In 2022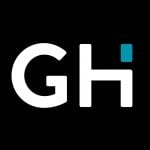 This product guide was written by GearHungry Staff
Last Updated
May 23, 2018
GearHungry Staff
GearHungry Staff posts are a compilation of work by various members of our editorial team. We update old articles regularly to provide you the most current information. You can learn more about our staff
here
.
GearHungry may earn a small commission from affiliate links in this article.
Learn more
"All the gear no idea" kinda guy? Then you probably already know that you need to have lifting specific shoes right to really get the best out of your weight training. For those less educated amongst you, yes, like your other half keeps telling you, shoes really do matter that'll fit nicely into your gym bag! If you're a regular Cross Fitter or dedicated powerlifter, then you really will get extra benefit and lifting power from a pair of shoes that provide adequate support and anchoring to enhance your performance and reduce the risk of any injuries. As anyone who'd deadlifted will know, technique is everything and the correct powerlifting shoe will put you in the right form and position to smash those personal bests. We're talking traction, support, comfort as well as stability. We've evaluated some of the best weightlifting shoes around so that you can focus on your form, not just how you look down the gym.
The Best Weightlifting Shoes
Adidas Men's Powerlift.3.1 Cross Trainer
These Powerlift 3.1 trainers from Adidas have been designed with an extra-wide fit that allows the foot to comfortably splay, providing the perfect solid base for lifting. Whether you are deadlifting or snatching, having a stable base to power off from is essential. With a midfoot strap for even better lockdown, these lightweight yet durable shoes are engineered to provide extra reinforcement and ankle support. They ensure a secure, stable, and comfortable fit thanks to a high-density die-cut wedge. Utilizing high-quality materials and featuring an air mesh collar, tongue, and lining, they provide plenty of ventilation and breathability. Fitted with an Adiwear hard wearing outsole, they offer the ultimate in durability.
Key Features:
Open forefoot structure with a flexible toe
Lightweight and durable synthetic upper
High-density die-cut wedge for stability
Durable Adiwear outsole
Specification:
Brand

adidas

Model

BEY17

Weight

2.45 pounds
Reebok Men's Lifter Weight Lift Shoe
Men's Lifter Shoe is a lifting-specific shoe from the world-renowned athletic shoe manufacturers at Reebok. It provides the perfect amount of stability for powerlifting sessions where form and function really matter. The heat-activated foot strap uniquely molds to the wearers shape for a truly customisable fit. Heel clips hold the foot securely in place and the two strap closures further help to lock the foot securely in place. A great option for dedicated weight lifters that has the added benefit of not needing multiple wears to break the shoes in. These should be comfortable from the get-go. Quality, comfort and support all in an affordable shoe.
Key Features:
Dual hook and loop closure for stable anchoring
Reebok proprietary heat-activated technology
Comfortable anti-friction lining and ventilated mesh upper
Flex grooved outsole for firm support
Specification:
Brand

Reebok

Model

LIFTER RB

Weight

1 pounds
Reebok Men's Crossfit Nano 8.0 Flexweave Sneaker
This upgraded training shoe from Reebok offers the ultimate in stability and features a wide toe box to deliver a strong foundation. The shoe is comfortable and secure and ideal for supporting powerful movements. Designed with a flex weave upper, it encourages plenty of flexibility, durability as well as security. The upper NanoWeave construction ensures breathability while inside the midsole is supported by a comfortable molded sock liner that cushions each step you take. Designed with a Kevlar-infused material, these shoes are engineered to last and are fray resistant, prolonging their lifespan. With the addition of high-abrasion rubber outsole and forefoot flex grooves, the Crossfit Nano 8 has all the traction and grip you need to power your performance.
Key Features:
Comfortable and wide toe box
Breathable and flexible NanoWeave construction
High abrasion outsole for traction and grip
Fray resistant Kevlar infused upper
Specification:
Brand

Reebok

Model

CN2971

Weight

12 ounces
Otomix Stingray Escape Weight Lifting Shoe
Born out of the high energy world of mixed martial arts and mat sports in general, Otomix Stingray Escape shoes are ultra-light but seriously deliver on stability and offer superior support, especially around the more delicate ankles. You get plenty of flexibility for motion and movement but plenty of traction and support making them also a great choice not only for weight lifting bit for all kinds of grapping sports with wresting and judo. With their suede uppers these also have more of a luxurious feel about them too.
Key Features:
Feather-light shoe for remarkable comfort
High top design provides additional ankle support
Ultimate traction soles for superior grip
Featuring the brands High-Performance Bodybuilding system for technical performance
Specification:
Brand

Otomix

Model

3000M

Weight

5 pounds
Nordic Powerlifting Shoes
These shoes have been specifically designed and manufactured to provide maximum support enabling you to push your physical boundaries to the limits and really increase your lifting loads. Nordic offers only the best and most premium weight lifting shoes, all carefully with only the most quality materials and reinforced stitching. Nordic Powerlifting Shoes make a great shoe for powerlifters, weightlifters and bodybuilders or for anyone venturing into the world of lifting. If you squat or leg press heavy, then these bad boys will have your back (and your glutes!) A serious pair of highly supportive shoes to give you the confidence to push your body and your weight endurance to new levels of achievement.  
Key Features:
Specially designed to improve lifting posture
Smooth, rigid anti-slip sole for support under pressure
High-quality materials and durable stitching
Combination of velcro straps and lacing system for a superb close fit
Reebok Men's TR 2.0 Cross-Trainer (Weightlifting) Shoe
These multi-purpose Reebok cross training shoe have been especially designed to cradle and support your foot to provide just that right combination of flex and support for better balance and a deeper range of motion into your squats and lunges. These offer more comfort and support than a weight lifting specific shoe so will be suitable for various workouts meaning you'll get plenty of wear and value from them. They also come in a whole range of colors to suit your own individual style.
Key Features:
Tones of color options in a lightweight mesh/textile design with an anatomically shaped rubber sole for support
Designed with a Imeva Midsole and a 4.5 mm drop
Complete with multi-surface outer sole for your security and stability
Specification:
Brand

Reebok

Model

ROS Workout TR 2.0-M

Weight

3 pounds
Inov-8 Men's Fastlift 335 Weight-Lifting Shoe
The ultimate in both flexibility, comfort and also support. These provide a precision like fit to ensure minimal movement inside the shoe so that your form is not compromised just at that all important moment. They're lightweight and also feature a breathable mesh lining for your additional onboard comfort. Inov-8 as a company are passionate about pushing the boundaries in order to deliver truly flexible but fully functional footwear. A fabulous choice whether you work out recreationally or equally are a high-performance athlete. Be sure to also check our guide to the best soccer cleats. 
Key Features:
Synthetic upper and rubber grip sole for good support and stability
Comes with a standard fit for better forefront flexibility without compromising on stability
Nylon rip-stop upper featuring lightweight overlays
Combines conventional lace-up closure with additional hook and loop instep strap
Features the Inov-8 Meta-Flex system for supreme support and flexibility
Sturdy dependability with power-truss heel
Comfortable padded tongue and collar with a removable molded foot-bed
Specification:
Brand

Inov 8

Model

Fastlift 335-M

Weight

2 pounds
adidas Men's Leistung.16 II Cross-Trainer Shoe
The Leistung is one of the most durable crossfit trainers from adidas. While it does have a little bit of visual appeal to it that makes you feel comfortable pairing it with casual clothes, it also packs a lot of strength. The Leistung provides a lot of stability for hardcore training, thanks to the sturdy and flexible synthetic woven upper area. This stability will see to it that every step you take is rooted to the ground, thereby ensuring that you don't end up slipping as you train.
Moving on, we have a Micro-adjusting Boa Closure, which makes for a consistent hold on your feet and ankles. Ankle and feet security seemed to be a primary priority for the manufacturers of these shoes, and they nailed the feature pretty well.
It is also worth noting that the forefoot of these shoes is flat and flexible. Apart from ensuring that your toes are kept comfortable, it will help provide optimal transmission of power, so you can take quicker strides. A strong TPU insole will hold your feet firmly inside the shoes, while a lightweight injected polymer material helps reinforce the strength of the shoes
Key Features:
Synthetic woven upper material
Micro-adjusting Boa Closure System
TPU insole
Specification:
Brand

adidas

Model

LEISTUNG.16 II.-M

Weight

12 ounces
Nike Romaleos 3 Men's Weight Lifting Shoes
Nike Romaleos 3 Men's Weight Lifting Shoes are a great option if you love weight lifting as they provide a good amount of stability and lock in your feet securely throughout any heavy lifting sessions you might be challenging yourself with. They also very handily come with interchangeable soles that you can uniquely switch between soft and firm support depending upon what your workout programme dictates. If you know you are going for the Personal Best dead lifting and need that extra grip and security, then be sure to pop in your firm support insoles first. The flywire cables and midfoot nylon strap support offer a dynamic yet stable foot position. A great supportive shoe for when you need to bring your strength to the gym.
Key Features:
Synthetic supper with supportive rubberized sole designed especially for men
Featuring a neutral arch support for good cushioning and support
Manufactured from lightweight and breathable fabrics
Stylish, comfortable and well performing weight lifting shoe
Interchangeable insoles for light and firm support
Honeycomb TPU plate for lightweight stability
Specification:
Brand

Nike

Model

852933

Weight

2 pounds
WeightLifting Shoes Buying Guide & FAQ
How We Chose Our Selection of Weightlifting Shoes
All shoes are not created equal! You do need sports specific style shoes if you are serious about your development and keen to excel. The right gear can give you have that all important extra edge over your competition. Or even against yourself. Progress is everything and sometimes you need a little helping hand. That's where our guides come in to take the pain of hours of research out of the process so that you can get on with doing what it is you love doing the most, in this case weight lifting! So our guide has been designed to pull together the best the retailers currently have to offer and takes in to account important features like grip, support, fit and price to deliver a range to suit all budgets from the wide range of lifting style shoes on offer.
Features To Look For In Weightlifting Shoes
The key features and considerations to be looking out for in a powerlifting specific shoe are basically Grip, Support, Fit and of course your available budget. After that you should think about the type of lifting you do and whether the weight lifting forms an integral part of another type of activity, for example cross-fit (more on that below) and the level of cushioning and comfort you like. After that of course, style comes into play too! After all, style is important right, not just function and form.
In particular, pay attention to the elevation of the heel which could be anywhere from .3" to 1". The height you go for is a personal preference and to a certain extent also linked to your own anthropometrics but heel height does provide important anchoring and grounding whilst power lifting heavy weights. Also check out what the base of the heel is made from. Generally, there will be four main options: EVA, TPU, stacked leather and even wood. Each of these different heel types will bring with it a subtle difference to your stance, performance and ultimately your results.
Also consider whether you want traditional lacing or a more advanced strapping system. Weight lifting shoes that have a BOA lacing system or that feature double strapping can provide that all important extra security for when you are really lifting heavy loads and need to be firmly anchored and supported.
Types of Weightlifting Shoes
We mentioned Cross-fit above and singled out this activity for special mention. Growing in popularity, lifting is a core component of a cross-fit WOD (that's workout of the day for those of you who don't know!) but also includes fast paced transitions into activities like sprinting, rope climbing etc. These will demand different responses from your muscles, joints and therefore also your shoes so consider that.
You might also prefer to have a more cushioned type of weight lifting shoe. You know, just in case you're the clumsy type who goes around dropping weights on their toes! Too much comfort and cushioning in the midsole though can inadvertently compromise on form so stay away from anything too luxurious if stability and strength through those large compound movements is really what you are striving for.
If you do a lot of squats and deadlifts, this might determine the type of shoe you go for too as the heel height will provide more or less stability depending upon what stance you take – i.e. Narrow or wide legged squats, Sumo or stiff legged dead lifts etc.
Weightlifting Shoes FAQ
Q: What is a weightlifting shoe?
A: A weight lifting shoe has been uniquely designed to assist with form and posture for anyone participating in weight based activities where stability and range of depth and motion is everything. They'll generally be constructed from a more robust material like a suede or leather because this gives them their all-important structure and support. On the flip side this means they're not going to be the most comfortable shoes you have in your wardrobe!
Q: What makes up a weightlifting shoe?
A: A weight lifting shoe will have a fairly pronounced heel. No, it's not because men who power lift are short! They're been designed that way to provide a specific range of motion which is especially important when you are power lifting and training with weights where function and good form are everything. The raised heel helps you to get deeper into those large compound moves, like squats for example, without compromising on stability.
The heel won't just be higher, it will be stiffer too and generally the boot itself might have a higher top around the ankle, again because this aids stability and postural security. You might find that they typically comprise of straps rather than laces too. Again because this adds to the overall integrity and stability of the shoe
Q: What are the advantages to using weightlifting shoes?
A: A lifting shoe has primarily been designed with that principle function in mind and therefore it's not like a regular running shoe or cross training shoe that you could quite easily keep on your feet after the gym to pop to the shop, or for a quick drink with your mates. They tend to be a fairly stiff shoe because of how intentionally supportive they have been designed to be so they're not exactly the most comfortable of athletic shoes with your best weightlifting belt. It's also important not to compromise the integrity of the soles too as you need to maintain good traction to a lifting shoe is basically pretty sports specific and intended for gym purposes only.
Also, because a lifting shoe is designed for shorter bursts of intense gym based activity, they'll generally be constructed from heavy durable materials that don't offer much in the way of breathability. This can make them a bit inflexible and could cause your feet to sweat a bit more than normal!
Q: What is the best fit for weightlifting shoes?
A: Ideally you want your weight training shoes to be a snug fit. It's all about stability at extreme lifting weights and really grounding yourself from your core down to your feet so you really don't want too much movement. Yes, you need to be able to wiggle your toes, no-one wants dead feet at the end of a deadlifting session but you need a tight fit, just like that muscle vest you're wearing so that you are stable, secure and able to get deep into your postures without fear of toppling over!
Sign Up Now
GET THE VERY BEST OF GEARHUNGRY STRAIGHT TO YOUR INBOX