Best Survival Gear In 2022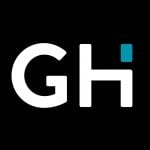 This product guide was written by GearHungry Staff
Last Updated
January 18, 2018
GearHungry Staff
GearHungry Staff posts are a compilation of work by various members of our editorial team. We update old articles regularly to provide you the most current information. You can learn more about our staff
here
.
GearHungry may earn a small commission from affiliate links in this article.
Learn more
Every year in the US about 150 people die while out and about in national parks, more than 1,000 die in hunting-related incidents and thousands of backcountry enthusiasts get in deep trouble and require a Search and Rescue team to save them; with dozens of those folks dying while awaiting rescue. Most fatalities are the result of poor preparation. Bad weather descends and people get lost. They wander without water or shelter, often injuring themselves in the process. If they survive they often suffer frostbite, hypothermia, dehydration, trench foot or some combination of them all.
The antidote to such calamities is making sure you're always carrying effective survival gear and have educated yourself in how to use it. Survival gear these days takes on myriad forms both high tech and decidedly low tech but all the best survival gear has one thing in common: it's incredibly practical.
In this review guide we're going to shine a light on 21 essential pieces of survival gear everyone should seriously consider having in their survival pack. We're going to concentrate on survival gear aimed at aiding those engaged in outdoor activities and not those forced from their home by natural disaster, although some of these products will also be useful in those types of situations. We'll start by highlighting 3 pieces of must-have survival gear; those things we would not venture into the wilderness without, and then move on to other valuable survival aids you'll want to think about packing.
Survival Gear (Essential) Kit
LifeStraw Personal Water Filter
Another concern when you're lost in the wild is where to procure potable water. Sometimes there will be bubbling streams of crystal clear water rolling down wooded hillsides to fill your water bottle and sometimes you'll have little more than a stagnant pool standing between you and dehydration. The LifeStraw Personal Water Filter is survival gear that can turn that stagnant pool into a lifesaver.
The LifeStraw filter meets EPA standards and has been shown to remove more than 99.9% of waterborne parasites and bacteria. Humanitarian relief workers in all corners of the globe use the LifeStraw to help bring safe water to threatened communities and refugee camps. The "straw" itself weighs a scant 0.1 pounds and measures 9" in length and 1" in diameter. Few things are worse than being lost and being besieged by waterborne illness. Bring this essential piece of survival gear with you whenever you venture into the wild and make sure water problems are not on the menu.
Eyeskey Multifunction Military Compass
There are a few basics to remember when it comes to finding your way out of the wilderness like finding a stream and following it downhill. This will keep you near a water source and take you out of the worst weather toward civilization. However if the weather is bad and there are no streams to follow you'll need another method of navigation: the compass.
GPS is great but what happens when your battery dies, and you don't have a portable battery handy? The compass is the one piece of survival gear that will never let you down. Sure, it can't tell you if there's a town nearby but it can prevent you from wandering aimlessly in circles. The Eyesky compass is designed specifically to help extricate you from emergency situations. It features conversion charts to measure distances, a rotating bezel ring to determine your heading and adjustable sight lines to plot your course. It's also built to last. It will take you all of an afternoon to learn how to use the Eyesky compass and it may turn out to be the most valuable afternoon you ever spent.
J5 Tactical 300 Lumen Flashlight
The compass will get you moving in the right direction but when night descends you'll need a strong dependable light source and the J5 Tactical flashlight is that and more. The J5 produces an incredibly intense beam from a single AA battery. It's essential survival gear that can be seen from miles away so even if you can't see anyone else there's a good chance someone else will see you.
This tactical flashlight fits neatly into the palm of your hand so there's no excuse for not making it part of your survival gear. It produces 300 lumens of intense, focused light, has 3 operational modes – high, low and strobe (particularly handy in emergencies) – and is tough as nails so you don't have to worry about damaging it. It's the kind of rugged, dependable companion you want with you if you're lost or injured and it will greatly increase your chances of enjoying a successful resolution to your situation.
Gerber Bear Grylls Fire Starter
Gerber has teamed up with noted adventurer Bear Grylls to bring affordable, high-quality survival gear to the masses and the Bear Grylls Fire Starter is one item that should always be in your backpacking backpack regardless of whether you're a hunter, fisherman, camper, climber or just love the outdoors.
When you're cold and wet and in desperate need of warming up you need a dependable way to get a fire started. The Gerber Bear Grylls firestarter is simplicity itself with one end providing a ferro rod to create a spark and the other a metal striker. There's a lanyard running through both ends so you don't lose track of anything and a powerful emergency whistle on that same lanyard that will allow you to signal for help. The whole thing tucks away neatly into a waterproof storage unit that measures a modest 4 ¾" in length. Mastery of fire is what separates us from wildlife. This piece of fire-related survival gear can ensure you walk out of the woods at the end of your ordeal.
A survival knife should be a mandatory piece of survival gear for anyone venturing into the wilderness. The Kershaw 1990X Brawler sports a 3" high carbon blade with black oxide coating for superior corrosion resistance and a glass-filled nylon handle for a rock-solid grip in all conditions.
From the SpeedSafe, one hand assisted opening to the 4 position pocket clip to the uber-secure liner lock that prevents the blade from closing on your fingers the Brawler from Kershaw is the kind of safe, effective survival gear you want at your disposal when things get gnarly. The modified Tanto blade has a pointed tip for precision work, spearing or piercing and the high carbon holds an edge longer than standard carbon steel blades. An invaluable addition to your emergency supplies when the weather closes in and you're miles from nowhere.
TITAN Two-Sided Survival Blankets
Untold numbers of people wind up suffering frostbite, shock or hypothermia every year because they didn't have adequate survival gear when the weather on their wilderness adventure took a rapid turn for the worse. But it doesn't have to be that way. The Titan 2-sided Mylar Survival Blanket is light as a feather and yet capable of retaining up to 90% of your body heat.
No one thinks they're going to be trapped by whiteout conditions or separated from their group as night falls but it happens with alarming regularity. Don't make things worse by being unprepared. These advanced Mylar emergency blankets cost less than 4 bucks each and weigh virtually nothing and yet can and do save lives. They're waterproof, tear-resistant survival gear that comes in a pack of 5. As such there's no excuse for not having them tucked away in your backpack or daypack when you set out. The very definition of essential survival gear for outdoorsmen of all stripes.
If you have a proper survival knife with you when the weather closes in you can make an emergency shelter; if there's the material available to do so. But it's better just to make sure that whenever you venture into the woods for any length of time that you have the right survival gear with you and the Sundome 2 Person backpacking tent from Coleman is that survival gear.
The Sundome opens to a full 7 x 5 feet and will comfortably fit 2 adults. It's light, has a polyethylene base that keeps ground moisture out and a 75 denier fly to protect you from rain and snow. The Sundome is survival gear that goes up in a hurry for those times when there's no time to waste. It can easily be assembled by one person even when the wind has kicked up. That's because it utilizes only 2 instead of the normal 3 or 4 tent poles. You'll never be victimized by the elements as long as you're toting the portable and affordable Coleman Sundome with you.
Some survival gadgets are just too clever to pass up. Take for example the A2S Paracord Bracelet. This convenient, adjustable, lightweight, versatile survival gear provides 5 methods for helping you survive and extricate yourself from a difficult situation. Made of durable parachute cord they're as tough as they are attractive.
The 5-in-1 paracord bracelet slips on with ease and stays fashionably in the background until or unless the situation on the ground takes a turn for the worse. That's when they spring into action. Should you need to get a fire going in a hurry there's the fire starter kit comprised of flint and scraper. While you're warming up by the fire take the lay of the land with the mini compass. There's also what must be the world's most compact emergency knife and should you need it a powerful emergency whistle that will project up to 100 decibels of life saving sound. Essential survival gear especially if you have the kids with you.
Emergency Survival Shelter Tent
Sometimes there just isn't the material available to create an emergency shelter. In that case if you have the Survival Shack Emergency Survival Tent in your survival pack you're ready. With all the heat retention ability of the Mylar emergency blanket and the ability to provide real shelter in just minutes the Survival Shack Emergency Tent is genuine survival gear.
No, it's not going to last very long on the South Col of Everest but if you've become lost or separated with your hunting knife or camping expedition this incredibly light and convenient emergency tent is crucial survival gear that can provide enough shelter to get you through the night and then some. It can be fully deployed in just minutes and is capable of retaining up to 90% of your body heat while providing an effective windbreak and precipitation shield. At 8' x 5' it can also easily accommodate 2 adults. Cheap, effective, practical emergency survival kit for all types of outdoor adventurers.
Camping Cookware Mess Kit
Being able to prepare hot nutritious meals is essential to survival in the outdoors and this MalloMe Cookware Mess Kit is survival gear that will enable you to stay well fed and in top form. This 10 piece cook set collapses down into a tidy bundle that stows neatly in your backpack. It weighs surprisingly little and cleans up in a snap.
Napoleon was fond of saying that an army moves on its stomach. Well that's also true for hunters, mountain climbers, backpackers and campers as well. If you find yourself in an emergency situation proper sustenance is even more crucial. The MalloMe 10-piece mess kit is survival gear that allows you to prepare the kind of meals you need to stay in the game. Everything is here from a 1 liter non-stick pot with cover to 2 bowls, stainless steel spork, wooden spatula, drawstring nylon carrying sack and more. Don't let events get the best of you. Stay well-fed with the MalloMe survival gear mess kit.
TITAN Type III Military 550 Paracord
If you find yourself in a survival situation you're going to need rope to help devise shelter or extricate yourself from tight spots. Better yet you'll need some incredibly tough paracord from Titan. Whether you need to string your food sack from a tree to keep it out of the reach of bears or remove your car from a ditch during rough winter weather Titan Type III Military 550 Paracord is survival gear that can help.
Paracord is one of the most versatile pieces of survival gear you can carry. It has applications as diverse as helping you set up a makeshift tent to creating a clothesline for drying wet clothes to establishing a perimeter around your campsite that will warn you of the approach of curious or hungry mammals. On top of that, you can use it to transcend physical obstacles like small cliffs you might encounter as you attempt to reach civilization. It's essential survival gear for the person that likes to be prepared for any eventuality.
Coleman Extreme Weather Sleeping Bag
There are few pieces of survival gear that will have as big an impact on your chances for survival as your sleeping bag. When it's mind-numbingly cold outside and you find yourself a long way from anywhere you'll need a bag that can trap and hold vital heat and the Coleman North Rim Extreme bag is just such a bag.
Mylar emergency blankets are great survival gear but sometimes you need more than that. The Coleman North Rim Extreme Weather Bag will keep you cozy warm when the air temperature is 0 degrees Fahrenheit. In temperatures like that you can lapse into hypothermia quickly especially if you've been slogging through the woods all day and are sweaty. Just crawl in the North Rim bag and pull the drawstring to lock in the warmth. The cover is durable rip-stop nylon so you can lay it on the ground if need be and there are snag free dual zippers so you can get in and out quickly and easily. Must have survival gear for winter adventurers.
SOG Entrenching Tool F08-N
Anyone who's ever set up camp in the middle of nowhere has had reason to want a shovel. If you're hiking or lost in the snow the need is even more acute. The problem has always been one of portability. SOG has addressed the issues of size and weight with the F08-N Folding shovel. But the F08-N is more than just a shovel, it's true survival gear.
SOG made their shovel practical survival gear by cutting back its length to a manageable 18 ¼" and its weight to an equally manageable 24 ½ ounces. It folds up to a mere 1 foot long and can be easily strapped to the exterior of any decent sized backpack. The SOG shovel also boasts a row of thick rugged teeth along the side for hacking and cutting underbrush or harvesting wood for your fire. The blade can also be rotated and used as a pick or a hoe to do more precise clearing. All in all this is a piece of survival gear you won't want to do without.
GARMIN GPSMAP 64st Worldwide GPS
The Garmin High Sensitivity GPS tool is a potentially game changing piece of survival gear that employs a quad-helix antenna and GLONASS receiver to provide actionable GPS data even when you're in the gnarliest locales. With its comprehensive selection of pre-loaded US topographical reference maps you'll be able to plot an effective escape route from even the direst situations.
There's the compass. There's the compass and map. And then there's survival gear like this Garmin High Sensitivity GPS tool with its GLONASS receiver, 100K topographical maps, BirdsEye Satellite imagery subscription and triple axis compass. The screen is easily readable in the brightest sunlight or deepest night and the 8GB of memory mean you'll always have the information you need now at your fingertips. If you're serious about staying out of trouble when you venture into the unknown bring the Garmin High Sensitivity GPS tool with you and rest easy.
Ultimate Survival Technologies Wetfire Tinder
It's bad enough being injured or lost in the wild but things really get bad when the weather closes in and you can't get a fire started to stay warm and prepare food and hot drinks. That's where Ultimate Survival Technologies' Wetfire Tinder comes in. Developed specifically to help you get a fire going in the pouring rain if necessary it's without a doubt essential survival gear.
Wetfire is a non-toxic product that won't produce clouds of noxious smoke. All it takes is a tiny bit sprinkled on the camp stove to get it going even when the rain or snow is coming down in blankets. In survival situations many perish because they're unable to create the warmth they need to counteract cold, wet conditions. Wetfire is pocket-sized survival gear that allows you to withstand nature's worst. Wetfire has a 5 year shelf life and can be activated using any stormproof lighter or other sparking device.
The best survival gear is not always the flashiest and the last entry on our list of essential survival gear is a good example. Gear Aid Tenacious Tape is a miraculous fabric repair technology that allows you to quickly and effectively repair holes, gashes, rips and tears in your down coat, sleeping bag, tent and other outdoor gear.
Tenacious Tape is not the kind of survival gear you won't use every time out but when that rogue branch falls on your camping tent and rips your fly you'll be thanking your lucky stars you have it in your bag. It can prevent a difficult situation from turning into a life threatening one. Tenacious Tape is completely weatherproof and won't ever wash out. It doesn't leave any tacky residue and is also machine washable. It's the kind of quiet innovation that elevates the outdoor experience for everyone without making a lot of noise and is essential survival gear for any outdoor aficionado. Available in 3" or 20" rolls and a variety of colors.
Essential Survival Gear Buyers Guide
Survival gear is a big topic encompassing many different activities and related products so it's only natural people would have questions. Below we've collected the 3 most common questions we encountered when researching survival gear.
Q: What's The Best Way To Organize Survival Gear?
A: When organizing materials in a tactical backpack there are certain fundamental rules to follow such as packing the sleeping bag at the bottom and placing most of your heaviest items in the center of the bag, with clothing like thermal tops and hiking pants etc above that. If you're carrying a tent it should be lashed to the side of the pack. Survival gear – like most of the items reviewed above – is often small and light and should be distributed in the exterior pockets of the backpack where it can be easily accessed in an emergency. Place items related to the same task in separate pockets; i.e. place all your fire starting related items in the same ziplock bag and put them in one pocket then put your navigational aids together in another pocket. Things like emergency blankets and Mylar survival tents can go together in another pocket. While your tomahawk should be tucked away in the backpack, your knife should always be carried on your person. If you need to use your survival gear for any reason it should be returned to the same pocket you took it from so there's no confusion if you need it again.
Q: What's The Best Way To Carry Survival Gear?
A: There's a lot of overlap between the above question and this one but basically once you have your survival gear separated into different categories you'll want to distribute it in the exterior pockets of the backpack where it can be easily accessed in an emergency. The MOLLE survival gear system devised by the armed forces for combat troops takes a modular approach to organization that's also extremely flexible and allows you to configure your supply load in a way that makes the most sense for you. Rows of nylon webbing are distributed across a vest that's worn under the backpack. You're then able to attach various MOLLE compatible accessories and pouches – in this case containing your survival gear – to the vest. Additional pouches can be attached to webbing on the exterior of the backpack as well.
Q: How Should I Pack Survival Gear?
A: Any items that might be affected by moisture should be placed in waterproof bags, this includes first aid items not mentioned in this review but which are essential for anyone venturing into the woods for any reason. Other survival kit should be packed together based on application (food prep, fire starter, shelter related) and distributed in MOLLE pouches or exterior pockets of the backpack. It's important that everything be well-secured and that things like shovels and mess kits not be allowed to jangle about while you're hiking.
Things To Keep In Mind When Buying Survival Gear
Because there are so many different products in play when it comes to survival gear we're not going to go over the fine points of each but rather make a few general, survival gear related suggestions you'll want to keep in mind as you go about accumulating survival gear for your next outdoor excursion.
The kind of gear you need – It's easy to get obsessed with survival gear and start accumulating every new product that comes on the market. If you have money to burn and engage in a variety of backcountry activities this might be a sound strategy. Most people however decide pretty early on what type of outdoor activity floats their particular boat and as such any survival gear should have some sort of relationship to that activity. Everyone, for instance, should have an emergency whistle with them but not everyone will need an extreme sleeping bag. Everyone will need first aid items but not everyone will need to carry croval shovel or a tactical watch or field watch. If you're a mountaineer you'll probably want that shovel, especially if you're climbing in the winter. If you're going on a day hike and aren't bringing food that requires preparation there's no need for a mess kit and so on.
Learn how to use it – What good is a compass if you don't know how to use it? Not much. How about your Tenacious Tape? Or your GPS locator, or multitool? It's great to head out into the wilderness with all the appropriate survival gear but if you don't know how to use it when the time comes it will be as useless as the "g" in "lasagna". Once you've decided what you need and have purchased everything take the time to familiarize yourself with what you have and how it works. Take the GPS locator out into your local state park and practice with it. Practice starting a fire with your emergency fire starter. Buy some extra Tenacious Tape and a cheap raincoat and practice cutting it up and making repairs. Take your survival knife out on a short hike and see what its practical limitations are when it comes to cutting wood etc. You might need a larger one or one with a longer serrated edge. The bottom line is this: make sure you know how to use the survival gear you have before you leave civilization behind and head into the woods.
Conclusion
Most survival situations wind up worse than they need to be because people are simply unprepared when things don't go as planned. Don't become a casualty of poor preparation. Use the above information and survival gear tips to ensure your next outing ends on a positive note.
We hope you found these reviews of outdoor survival gear helpful and be sure to check back regularly for more informative product reviews and buying guides from gearhungry.com.
Sign Up Now
GET THE VERY BEST OF GEARHUNGRY STRAIGHT TO YOUR INBOX