Ready For Anything: The Best Survival Gear In 2022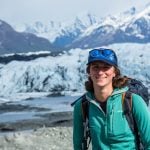 This product guide was written by Ilana Newman
Last Updated
June 6, 2022
Ilana Newman
Ilana is a writer, photographer, and life long learner. Born and raised in the Pacific Northwest, she spends her free time climbing, running, and skiing in the mountains. She is passionate about intersectional social justice work in the outdoors and creating access for all.
GearHungry may earn a small commission from affiliate links in this article.
Learn more
If you go into the backcountry, you need to be prepared to be stuck out there. Obviously, no one plans to be stuck outdoors for longer than they are expecting, but even if you don't plan for it, you need to be prepared for it.
Every year, over 300 people die in National Parks in the US. And many more find themselves stuck outdoors, in a bad situation, waiting for search and rescue that may never come. Things happen. You might sprain your ankle accidentally. Or bad weather descends when the forecast called for clear skies. Or your gear may malfunction, leaving you helpless without a repair kit. The point is, it pays off to be prepared.
The solution is to ensure you're always carrying effective gear and you know how to use it. Survival tools these days take on a myriad of forms both high tech and low tech but all the best survival gear has one thing in common: it's incredibly practical.
In this guide, we're going to share some of our favorite pieces of gear. We'll concentrate on the best survival gear aimed at aiding those engaged in outdoor activities and not those forced from their home by a natural disaster, although some of these products will also be useful in that situation as well.
The Best Survival Gear
Essential Survival Gear Buying Guide
Why Trust Us
After years spent in the outdoors as a climber, mountaineer, hiker, and backpacker, I have had my fair share of emergency situations. From ending up unexpectedly outside overnight to dealing with injuries miles from a trailhead, I've had to deal with a number of situations where survival gear either came in handy or would have been a gamechanger. I have created the right survival gear list for the trips I take into the backcountry, and I've used my own experience to share in this guide.
Here at Gear Hungry, we also have a team of avid outdoors people who have contributed to choosing survival gear for this guide. We have either researched, personally tested, or heard great things about every item on this list.
Who This Is For
Whether you simply spend a lot of time outdoors and want to be ready for whatever might go wrong, or you have anxieties about the apocalypse, the average human can do a lot to be better prepared for emergencies.
If you're looking for the best survival kit and just want to pick up a survival pack and go, you'll find that. Or if you're looking to put together your own kit, with specialized tools that you need personally, you'll find a lot of great gear for outdoor use in this guide.
How We Picked
We chose the survival tool options that we included in this guide by spending a lot of time outdoors. From our own experiences, we learned the best gear for the average person to have in case of an emergency, from a heat blanket to a tactical pen, from a survival knife to a signal mirror. We compiled this list of survival gear with ourselves in mind, by choosing what we already use, and what we wish we had as a survival tool.
How We Tested
We tested this gear in the backcountry all across the world, from Southern Patagonia to Alaska. We've also found the survival tool options on this list useful while living out of vans and other vehicles because you never know when something might go wrong. We've put this gear through the wringer, to see when it will break — and sometimes it does!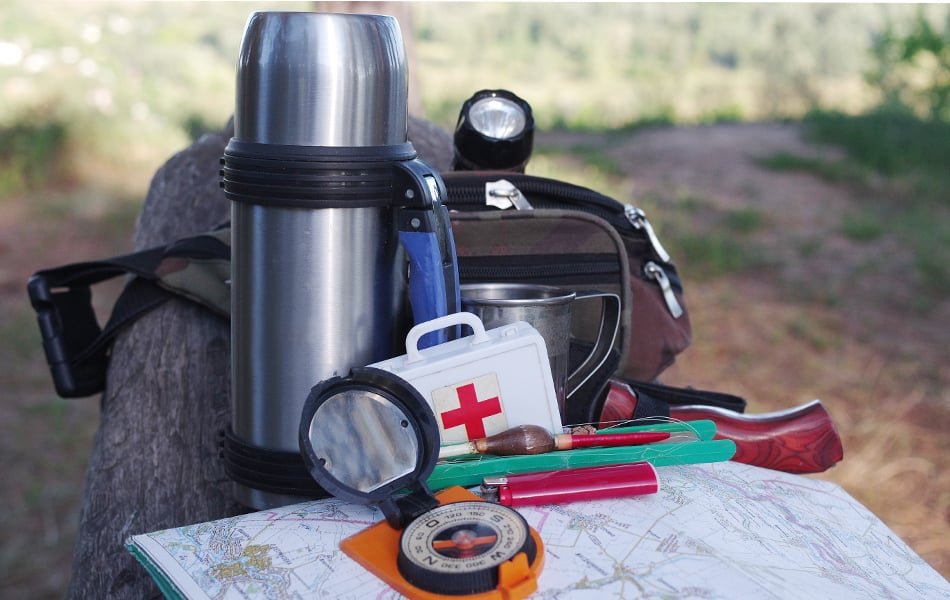 Features To Look For In Survival Gear
Included items/supplies - If you're buying a pre-made emergency kit, you want to make sure you know what is inside. From an emergency whistle to a signal mirror, survival kits can contain important survival tool options. The website or product description should give a good layout, but make sure to read it thoroughly. Also, make sure once you buy your kit that you orient yourself with it completely. You never want to have to learn how to use something in the middle of a survival situation.
Organization and instruction - For a pre-made kit, you want to know how it is organized before you buy it. Do the reviews say that it is easy to organize or find what you need? This is vital in an emergency. For other items, does it come with thorough instructions? Do reviews say that it is easy to use and figure out?
Weight and size - This is a vital feature of your survival gear purchase. You'll probably be carrying your gear in a backpack or wanting to stash it somewhere to be easily accessed. Small, lightweight items are going to be key, although there are certain pieces of gear that might be important enough to sacrifice some weight for.
Durability - In a survival situation, you're not going to want to wonder whether or not your multi-tool will stand up to constant use, or if your tube tent is going to collapse in the middle of the night. Make sure your gear is durable enough for your next adventure before you consider it part of your kit.
Number of people - How many people will be with you on your trip or who will you need to take care of in case of a crisis? This is important when planning what gear (and how much) to have on hand.
Number of days - How long do you plan to be prepared for? Do you want something that will get you through 48 or 72 hours, or even longer? Are you going on a two-week backpacking trip and need to make sure you have enough materials for a long period of time?
Application - What do you need your survival gear to do? Some gear is better for one purpose, such as a space blanket that helps you maintain body heat, while other gear like a multi tool, might be a bottle opener, a survival knife, and pliers in one.
Shelf life of perishables - If your survival gear has food in it, make sure you know how long it is designed to last for.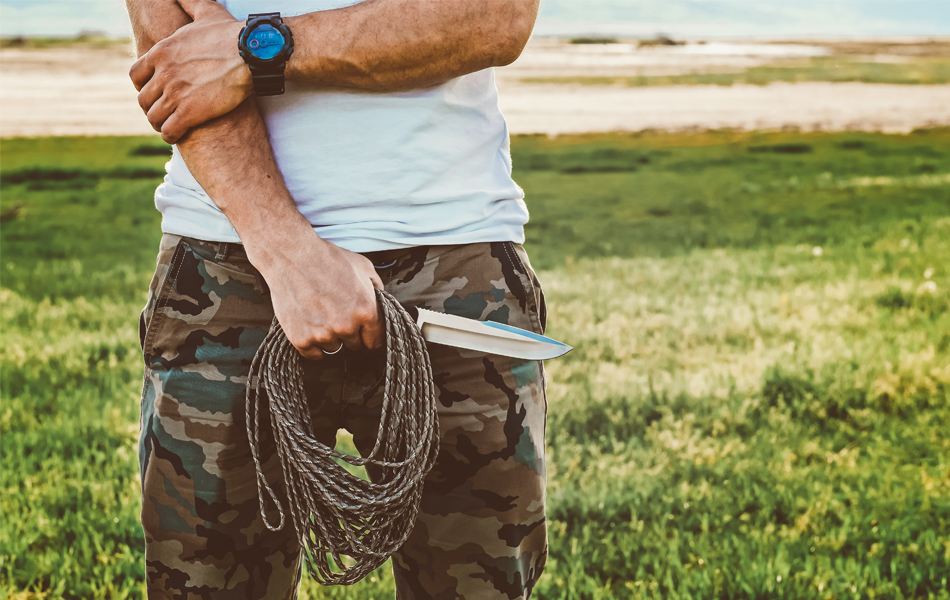 Survival Gear FAQ
Q: What should I put in a survival kit?
A: Think about the basic things that a human needs to survive. Then compile your checklist.
Drinking water — It's vital to stay hydrated. Make sure to have something to filter drinking water if you need to get water from less than ideal places.
Food — Have some emergency rations just in case.
Shelter — Whether this is a space blanket, a bivy bag or tools to build a shelter, think about how you will stay warm and dry.
First aid items — Just in case something goes wrong or someone is hurt.
Light — Either a flashlight or headlamp.
Survival knife —  make sure to have a knife or multi-tool. Knives are really hard to substitute for in a lot of situations. This one is surprisingly important.
Whistle — Having an emergency whistle can make the difference between signaling for help and being found, and...not.
There are lots of other things you may want to add to your survival gear kit, but these are some of the basics. Think about what you personally will need, and go from there.
Q: What foods should I stockpile for survival?
A: If you plan to stockpile foods, make sure they are nonperishable. Freeze-dried foods are popular because they last for long periods of time, have lots of nutrients, and can even taste pretty good if you get the right ones. If you're not worried about weight, canned soups are also a good option, along with protein bars. Think about foods you really like to eat, and how to find it in a nonperishable version.
Q: Should you keep cash in your kit?
A: This depends on where you plan to be, and what you want your kit to be used for. If you are preparing for a backcountry emergency, you might not need cash, however, it never hurts to have a little. If you want to be prepared for a natural disaster at home, you may want to keep more cash in your emergency kit.
Q: What's the best way to organize survival gear?
A: When organizing outdoor gear, there are certain fundamental rules to follow such as packing the sleeping bag at the bottom and placing most of your heaviest items in the center of the bag, with clothing like thermal tops and hiking pants, etc above that. If you're carrying a tent it should be lashed to the side of the pack.
Survival gear – like most of the items reviewed above – is often small and light and should be distributed in the exterior pockets of the backpack where it can be easily accessed in an emergency. Place items related to the same task in separate pockets; i.e. place all your fire starting related items in the same ziplock bag and put them in one pocket then put your navigational aids together in another pocket. Things like a space blanket and bivy tents might be best suited to the bottom of the pack. A knife is best carried on your person, or close at hand.
Q: How should I pack survival gear?
A: Any items that might be affected by moisture should be placed in a dry bag, including your first aid kit and any warmth-providing items like sleeping bags, hats, gloves, and other clothes. Some emergency blankets may fall in this category but most are water-resistant or waterproof. Other parts of your gear should be packed together based on application (food prep, fire starter, shelter related). Keep things you need often, like a multi-tool or survival knife, or water bottle to stay hydrated, within reach.
Sources:
Surviving A Night In The Woods - NH Fish And Game
First Aid And Travel Safety In Alaska - Alaska Department Of Fish And Game
Survival Essentials: What Matters Most - Alderleaf Wilderness College
Sign Up Now
GET THE VERY BEST OF GEARHUNGRY STRAIGHT TO YOUR INBOX