Best Climbing Helmets In 2022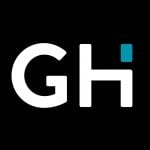 This product guide was written by GearHungry Staff
Last Updated
February 1, 2019
GearHungry Staff
GearHungry Staff posts are a compilation of work by various members of our editorial team. We update old articles regularly to provide you the most current information. You can learn more about our staff
here
.
GearHungry may earn a small commission from affiliate links in this article.
Learn more
If you are considering taking up the rock or ice climbing you probably have a lot of questions regarding what type of rope you should buy, what type of shoes, what's the best harness for the different types of climbing and why are those ice axes shaped so funny? But before you go out and drop serious coin on the perfect rope or a couple of those high-performance ice axes though, think about how you're going to protect your head from falling rocks or chunks of ice. Your helmet is your best friend when you climb and can truly be the difference between life and death. But not just any old helmet will do. It needs to be tough, light, comfortable and breathable. Below we've brought together the 10 best climbing helmets on the market today for your consideration.
The Best Climbing Helmet
Retrospec Traverse H2 2-in-1 Convertible Climbing Helmet




The Traverse H2 Convertible Helmet is a handsome, versatile, easily adjustable, lightweight climbing helmet for men that fits the bill whether you're heading up El Capitan or the Eiger. It weighs almost nothing and sports 14 vents so that even on the hottest summer afternoon your head isn't swimming in sweat while you make your way up the rock. The tough, ABS shell takes the brunt of the impact and the EPS high-density foam liner distributes the force from that impact across the breadth of the liner so you avoid serious injury even from sharp, fast-moving objects. 
There's a lot more to like here as well. We were particularly enamored of the easy to install earmuffs that did an above-average job keeping the cold at bay. We also loved the ability to adjust the fit with one hand using the ErgoKnob system. The H2 isn't the only helmet to offer one-handed adjustment but their system works particularly well. Make sure you combine it with one of the best rock climbing shoes from our list.
Key Features:
Removable earmuffs
Impact resistant ABS shell
Built-in goggle clip
ErgoKnob one hand adjustment
14 vents help regulate heat
Doubles as a bicycle or ski helmet
The ErgoKnob adjustment system is easy to use even with the gloves on
It really shines in the hot weather as the 14 vents keep the air moving
We would be happy campers if all climbing helmets offered earmuffs like this
Hard to find fault, so let's just say it's not cheap
Black Diamond Half Dome Climbing Helmet




In the previous iteration of the Black Diamond Half Dome, the interior foam had a habit of interfering with airflow. That's been corrected on this latest model. What hasn't needed correction is the overall fit, which was outstanding before and continues to be even with the above-mentioned tweaks to the interior layout. The adjustment wheel is conveniently located and easy to use even when you're sporting gloves and the overall weight of the helmet is in line with the best climbing helmets out there.
The acrylonitrile butadiene styrene (ABS) outer shell will stop most stones and small rocks, as long as they don't have too great a head of steam. And the inner EPS foam – although cut back a bit to facilitate ventilation – still does a great job distributing impact stresses. Find more great climbing products like this by checking out our guide to the best climbing ropes.
Key Features:
EPS foam lining with ABS shell
One-handed adjustment
Durable headlamp clips
Sleek, attractive design
Lighter than previous iterations
Specification:
Brand

Black Diamond

Model

BD620206LMSTM_L1

Weight

12 ounces
Improved ventilation keeps you cool on hot summer days
The headlamp clips are easy to use and effective
The design is sleek yet still provides plenty of coverage
An outstanding overall value
Interior foam is quite firm
Mammut Skywalker 2 Climbing Helmet




If you're looking for a slick, tough, reliable climbing helmet for men that works equally well on rock and ice and in winter or summer, the Mammut Skywalker 2 should be on your list. Like most climbing helmets it's touted as being one size fits all. But unlike a lot of helmets that make that claim the Skywalker actually delivers on it. It's easy to adjust and none of our testers, regardless of their head size, found it floppy or too tight.
While the Skywalker 2 is a little heavier than we normally find ideal that extra weight is put to good use providing you the degree and quality of coverage that will protect you from most angles. The vents are effective and the shell as a whole has a much more substantial feel to it than was evident in the earlier iteration. Though it costs a bit more than some other helmets it would be hard to go wrong with the Skywalker 2, our Premium Pick.
Key Features:
EPS inner, ABS outer
One size fits most adults
8 vents to regulate heat
Integrated headlamp clips
Easy, single-hand adjustment
Specification:
Brand

Mammut

Model

2220-00050-0001-1

Weight

13.4 ounces
The adjustment wheel is easy to use even in gloves
We love the bit of extra climbing protection in the back
The newly strengthened shell adds weight but also adds confidence
The chin adjustments are a bit clumsy
Fusion Meka Work Climbing Helmet

The Fusion Meka Work Climbing Helmet lives up to its name as it looks like something you'd see on a construction site rather than on a mountain. Not that there's anything wrong with that. We love the way this helmet sits on the head, how easy it is to adjust the sizing band, how firmly it holds the headlamp and how light it is.
On the other hand, the industrial design isn't going to please everyone, the vents on top seem a bit poorly considered and the adjustment band material is a little harder than we'd like to see. On balance though this is a very effective, light, easy to adjust helmet that's probably going to serve you better on rock than on ice, where those top vents could allow too much-falling snow and ice in. Now all you need to do is find the best climbing spot and start your adventure.
Key Features:
Fast, one-handed adjustment
Durable ABS outer shell
Screen guarded vents for extra climbing protection
Integrated headlamp clips
EPS liner
Specification:
Brand

Fusion Climb

Model

SP-HH-2001-BLK

Weight

11.2 ounces
Extremely well-built. Feels like it would last for years
Reasonably priced for such a well-made piece of gear
Highly adjustable so you can always find your comfort zone
The top vents leave you feeling a bit exposed
Mammut Wall Rider Climbing Helmet




The Mammut Wall Rider is ideal for those who love to spend long hours on the climbing wall. It's light and tough and will do an excellent job protecting your head should you fall and make hard contact with the wall when the rope catches you. Because it provides very little actual coverage around the sides and back however it's not an ideal choice for loose rock, and even less ideal for ice.
Another indication that this is not an all-weather ice climbing helmet is that it doesn't have the one-handed adjustment knob so many top of the line winter helmets do. So why did this helmet make the list? Because millions of people these days spend vast amounts of their time ascending climbing walls all over the world and they need helmets too. So for them, and for rock climbers who aren't tackling routes known to have loose rock, we'd highly recommend this lightweight, tough, attractive climbing helmet.
Key Features:
Expanded polypropylene core
Reinforced hard shell for added security
Lightweight and durable
Numerous large vents
Generous interior padding
Specification:
Brand

Mammut

Model

Mammut

Weight

15.8 ounces
Well-ventilated for warm weather climbing
Reinforced outer shell for added protection
An excellent helmet for climbing walls and clean rock ascents
Makes a great bicycle helmet as well
Not enough coverage to recommend for ice
EDELRID Climbing Helmet Madillo

If you spend lots of time hiking into more remote climbing locations you know that carrying along a full-sized helmet can sometimes be a pain. Well, Edelrid has felt your pain and devised the Madillo, which is purported to be the world's first folding helmet. Now, to be sure it doesn't fold down to the size of an apple or anything. But the back panel does fold inward when you're done and that will save you both hassle and space in your backpack.
Some folks will find the profile of the Madillo to be a bit too minimalistic. But for those who are inclined to head up using little or no climbing protection, this might be the helmet that finally helps them see the wisdom of protecting their head from stones, small rocks and chunks of ice that could turn them into a vegetable in the blink of an eye. Also, before you start, check out our useful rock climbing tips for beginners.
Key Features:
Side release buckles
Back panel folds under
Super lightweight
EPP foam liner
Injection molded shell
Fully adjustable chin strap
Specification:
Brand

EDELRID

Model

720310007740

Weight

1.4 pounds
Remarkably lightweight and compact
Folds down to about the size of a shoe
World's only folding climbing helmet
Injection molded tough ABS shell
Looks aren't going to win any awards
Minimal coverage
PETZL Meteor 2016 Climbing Helmet

The Meteor is another lightweight helmet from Petzl that's comfortable, well-ventilated and easy to use. It has a magnetic buckle on the chin strap that allows for one-handed fastening, a soft inner headband that's not going to dig into your scalp like some and it's also compatible with the company's Vizion ice climbing shield. The integrated headlamp clips are also effective and easy to utilize.
Though the Meteor does allow for the installation of the Vizion ice climbing shield there's simply too much exposure through the wide and long vents for this to be an ideal ice climbing helmet, unless you're feeling exceptionally lucky. The main advantage of removing all that material from the outer shell to create the vents is that the Meteor winds up a very light helmet at just around 12 oz. That said, we wouldn't hesitate to use it on rock walls and clean outdoor rock climbs.
Key Features:
Polycarb shell, EPS liner
Magnetic chinstrap
4 integrated headlamp clips
3 year manufacturer's warranty
Specification:
Brand

PETZL

Model

Petzl

Weight

13.6 ounces
Great for rocks walls, clean ascents, and even cycling
Extremely lightweight. Can wear it all day with no problem
The magnetic clip makes single-handed fastening a reality
SINGING ROCK Penta Climbing Helmet
At just over 7 ounces you're likely going to forget you've got this puppy on no matter how long the climb. It's also very comfortable, likely because that lack of weight doesn't cause any design imperfections to be pressed down into your head. The wide vents keep you nice and cool during warm weather rock climbs but straddle the line of what's acceptable from an ice climbing point of view. Some likely won't have an issue with it. Others though – particularly anyone who has endured a cascade of ice loosened by the lead climber – will likely want more thorough coverage.
Beyond that, the Penta fits well over hats and under hoods. The interior EPP liner is generous and unobtrusive and the built-in headlamp clips hold your light firmly in place so you don't lose your way when scrambling back to the tent or car after dark. Ideal for all kinds of rock and climbing walls. Adequate to good for ice climbing. Make sure you also check our guide to the best bouldering crash pads.
Key Features:
ABS shell, EPP liner
Extremely light
Comfortable nylon chinstrap
Built in headlamp attachments
For men or women
Sleek, contemporary design
Specification:
Brand

Singing Rock

Model

Singing Rock

Weight

2.04 pounds
Perhaps the lightest of all the climbing helmets we tested
The headlamp attachment system is done right
Does a great job venting heat on those long hot summer days
So light and comfy you're going to forget you're wearing it
One-handed fastening or adjusting is out of the question
Black Diamond Vapor Helmet

The final item on our list of best climbing helmets is this beauty from Black Diamond. It's comfortable, extremely light, attractive and features easy one-handed adjustment. So why isn't it at the top of our list? Because it continues the poorly considered trend toward ever more topside exposure, which pretty much rules it out as an ice climbing helmet for men. And for the price of the Vapor you want to be able to wear it anywhere, anytime, under any conditions.
That said if you are new to rock walls or stick mainly to clean granite ascents you're going to love the way this helmet feels, the way it vents heat, the simple effective adjustment mechanism and the style. Because let's face it. It looks great. If you're the multi-sport type you're also going to find the Vapor makes excellent white water or kayaking helmet. This also makes a perfect gift for rock climbers.
Key Features:
Lightweight polycarbonate shell
One hand ratchet adjustment
Light yet durable
Best in class ventilation
Removable headlamp clips
Sits low on the head
Specification:
Brand

Black Diamond

Model

BD620215BLZZM_L1-parent

Weight

2.4 pounds
Outstanding ventilation for hot summer days
The removable headlamp clips are a welcome touch
Versatile – can be used indoors or out, on the rock or on the water
Tontron CH02 Adult Climbing Helmet

When you're in the market for a climbing helmet, safety is always the most important consideration. That's why it's the first thing we check out when we're reviewing a product like this. The Tontron Rock Climbing Helmet has been put through multiple impact energy attenuation tests to ensure that it can keep your head safe in a severe impact. The shell is made from ABS and is designed to partially break upon impact. Then, the interior is lined with EPS foam for added protection. 
Once you've ensured that a helmet can protect your head, you can look at the other important things like comfort. This lightweight helmet is the most padded on the inside but it's still relatively comfy. It's also lined with air vent holes, which let airflow around your head and keep you cool. For the perfect fit, it has a tension adjustment knob at the back and an adjustable chin strap.
Key Features:
ABS shell
High-density EPS liner 
Sideways air vent holes 
Adjustable tension knob
Available in four colors 
Specification:
Brand

Tontron

Model

CH02

Weight

13.05 ounces
Lightweight 
High level of protection
Fits headlamp and sunhat
Climbing Helmet Buying Guide
How We Chose Our Selection Of Climbing Helmets
Brand - As always we don't rule any helmet out or in based solely on the brand. If it passes muster with our testers then it makes the list.

Reviews - A helmet only shows it's true worth when something comes hurtling your way, or when you fall and get slammed against the mountain or climbing wall as the rope catches you. So we look for certifications over reviews and trust our own experience (there's a couple of ice climbers in our office) over that of reviewers who've never had a 10-pound piece of ice come crashing down on their helmet.
Price - Even the most expensive climbing helmet isn't going to send most people to the poor house. And considering that their job is to protect your brain from life changing or life ending accidents, the price should be a secondary consideration to performance.
Features To Look For In Climbing Helmet
Materials - Essentially there are two types of climbing helmet: hardshell and softshell.
With a hardshell helmet, emphasis is given to stopping the rock or icicle with the outer shell. It's an old-school "my helmet is harder than your rock or ice" approach but it still works like a charm when done right. Most of today's hardshell helmets feature a thick ABS outer that small rocks and ice chunks will simply bounce right off of. While the lining of this type of helmet is typically a thin layer of foam. The main advantages of this type of helmet are a lower price and a longer life.
Softshell helmets, on the other hand, feature an outer shell that's made of a thinner layer of ABS plastic and then buttressed underneath with a robust layer of shock absorbing polystyrene or polypropylene foam. The design is intended to allow the outer shell to stop the offending rock or piece of ice and then distribute the force of that impact through the foam, muting the effect. Softshell helmets usually don't last very long. Their main claim to fame is that they're typically very light and comfortable and they feature excellent ventilation.
Coverage/Protection - There is an active debate ongoing within the climbing community about the trend toward ever-larger vents on climbing helmets. The job of the helmet, after all, is to protect you from falling rocks and ice, not to look slick or keep your head cool. If a helmet provides effective climbing protection and still manages to look slick and keep you cool, great. But it seems many designers are losing sight of the primary purpose of the helmet. As experienced climbers who've been under a few ice falls and felt the sharp crack of the rock striking the helmet we come down squarely on the coverage side of the argument.

Comfort - There are many factors that determine if a helmet is comfortable or not and it goes way beyond how much padding is under the hood:
Breathability - Climbing walls can be great fun but when they're outdoors you can really get heated up. Same with granite cliffs. For warm weather climbing, ventilation is essential, let your vision be compromised by sweat rolling down into your eyes.
Weight - How much weight you're willing to endure is up to you. But we would suggest that weight is a secondary concern to safety. A nice light helmet may be a joy to wear but if it shatters under the impact of a large stone or piece of ice you'll be wishing you'd gone with the slightly heavier, sturdier helmet.
Adjustability - Often while climbing it's necessary to make adjustments to your helmet. If you are leading an ice climb, 50 feet above the last piece of climbing protection you'll only have one hand to make that adjustment. If possible, before buying a helmet you should test out various ones to see how easy they are to tighten or loosen with one hand. Also, if the helmet has an adjustment wheel in the back see if you can manipulate it easily while wearing a glove.
Sign Up Now
GET THE VERY BEST OF GEARHUNGRY STRAIGHT TO YOUR INBOX