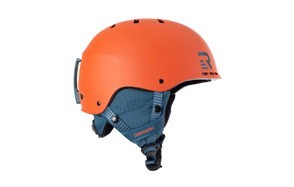 Retrospec Traverse H2 2-in-1 Convertible Helmet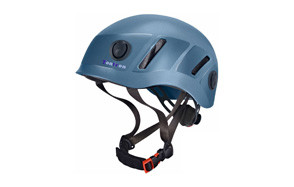 Tontron CH02 Adult Climbing Helmet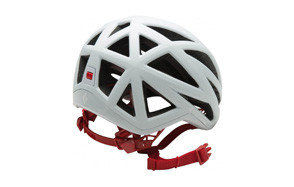 Black Diamond Vapor Helmet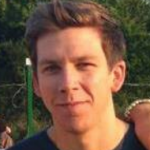 If you are considering taking up the rock or ice climbing you probably have a lot of questions regarding what type of rope you should buy, what type of shoes, what's the best harness for the different types of climbing and why are those ice axes shaped so funny? But before you go out and drop serious coin on the perfect rope or a couple of those high-performance ice axes though, think about how you're going to protect your head from falling rocks or chunks of ice. Your helmet is your best friend when you climb and can truly be the difference between life and death. But not just any old helmet will do. It needs to be tough, light, comfortable and breathable. Below we've brought together the 10 best climbing helmets on the market today for your consideration.
The Best Climbing Helmet
Climbing Helmet Buying Guide
How We Chose Our Selection Of Climbing Helmets
Brand - As always we don't rule any helmet out or in based solely on the brand. If it passes muster with our testers then it makes the list.

Reviews - A helmet only shows it's true worth when something comes hurtling your way, or when you fall and get slammed against the mountain or climbing wall as the rope catches you. So we look for certifications over reviews and trust our own experience (there's a couple of ice climbers in our office) over that of reviewers who've never had a 10-pound piece of ice come crashing down on their helmet.
Price - Even the most expensive climbing helmet isn't going to send most people to the poor house. And considering that their job is to protect your brain from life changing or life ending accidents, the price should be a secondary consideration to performance.
Features To Look For In Climbing Helmet
Materials - Essentially there are two types of climbing helmet: hardshell and softshell.
With a hardshell helmet, emphasis is given to stopping the rock or icicle with the outer shell. It's an old-school "my helmet is harder than your rock or ice" approach but it still works like a charm when done right. Most of today's hardshell helmets feature a thick ABS outer that small rocks and ice chunks will simply bounce right off of. While the lining of this type of helmet is typically a thin layer of foam. The main advantages of this type of helmet are a lower price and a longer life.
Softshell helmets, on the other hand, feature an outer shell that's made of a thinner layer of ABS plastic and then buttressed underneath with a robust layer of shock absorbing polystyrene or polypropylene foam. The design is intended to allow the outer shell to stop the offending rock or piece of ice and then distribute the force of that impact through the foam, muting the effect. Softshell helmets usually don't last very long. Their main claim to fame is that they're typically very light and comfortable and they feature excellent ventilation.
Coverage/Protection - There is an active debate ongoing within the climbing community about the trend toward ever-larger vents on climbing helmets. The job of the helmet, after all, is to protect you from falling rocks and ice, not to look slick or keep your head cool. If a helmet provides effective climbing protection and still manages to look slick and keep you cool, great. But it seems many designers are losing sight of the primary purpose of the helmet. As experienced climbers who've been under a few ice falls and felt the sharp crack of the rock striking the helmet we come down squarely on the coverage side of the argument.

Comfort - There are many factors that determine if a helmet is comfortable or not and it goes way beyond how much padding is under the hood:
Breathability - Climbing walls can be great fun but when they're outdoors you can really get heated up. Same with granite cliffs. For warm weather climbing, ventilation is essential, let your vision be compromised by sweat rolling down into your eyes.
Weight - How much weight you're willing to endure is up to you. But we would suggest that weight is a secondary concern to safety. A nice light helmet may be a joy to wear but if it shatters under the impact of a large stone or piece of ice you'll be wishing you'd gone with the slightly heavier, sturdier helmet.
Adjustability - Often while climbing it's necessary to make adjustments to your helmet. If you are leading an ice climb, 50 feet above the last piece of climbing protection you'll only have one hand to make that adjustment. If possible, before buying a helmet you should test out various ones to see how easy they are to tighten or loosen with one hand. Also, if the helmet has an adjustment wheel in the back see if you can manipulate it easily while wearing a glove.