Best North Face Backpacks in 2021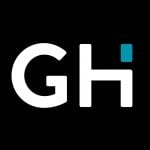 This product guide was written by GearHungry Staff
Last Updated
March 15, 2018
GearHungry Staff
GearHungry Staff posts are a compilation of work by various members of our editorial team. We update old articles regularly to provide you the most current information. You can learn more about our staff
here
.
GearHungry may earn a small commission from affiliate links in this article.
Learn more
What sets North Face apart from other backpack makers? Attention to detail, durability, and insulation beyond compare. If you've never owned a North Face product, you're in for a pleasant surprise. From the materials right on down to the perfect way they feel on your back, there's a North Face backpack for everyone out there. The only question is, which one will you pick? Check out our list of the best North Face backpacks.
The Best North Face Backpack
The Jester – North Face Backpack






You knew it was coming – The Jester is their best-selling backpack for a bunch of reasons, and after using it ourselves, we couldn't help but agree. You get a lot for an excellent price, including the Flex Vent suspension system that North Face is famous for. This ensures that your shoulder straps and a padded air-mesh panel along the very back of your bag give ventilation, so you won't be left with a sweaty back, while also providing enhanced comfort.
If you're cycling on a Saturday afternoon, you can't be left without essentials, EDC, and a water bottle, of all things. This pack comes with 360 degree swivel components to perfectly mount to your backpack, so you don't have to leave anything behind. You can even bring your laptop along for the ride in the 15" padded compartment, found in the main interior. With any backpack we test, we're a little hesitant to actually trust our laptop(s) in padded compartments, but this one does its job perfectly. You don't even hear any rattling around, despite having a small amount of cargo in the bag.
We weren't stoked about the front bungee cord. If you're actually stuffing items in your backpack, whether it's work-related (kudos to you for working in such a trendy place), or you're a college student with way too many textbooks to count, you'll want to actually use the main compartment for storage. If so, the bungee cord on the front is lost—it expands with the bag and becomes useless, however, the bag will hold all of your items without ripping or disappointing you. Just don't bank on using the bungee for quick-access items.
All in all, we really loved this pack and the various designs it comes in. It's not just a color selection—you get unique design, vibrant colors, and a look that contours to your style. Excellent, durable pack that we'd trust to hold any of our items. If you are a student, don't forget to check our cool college backpacks review.
Key Features:
Flex Vent suspension system
15" padded laptop compartment in main compartment
Specification:
Brand

The North Face

Model

T0CHJ4JK3

Weight

1.69 pounds
Available in over 20 different styles
Made of washable, durable polyester
360-degree bike-tight loop works wonders
Tight and bulky when at 75%+ capacity
Bungees on the front are rarely used if you're actually utilizing the interior pockets
The Borealis – North Face Backpack





North Face wastes absolutely no time devising as many styles as possible for every single model they come out with. You can select 40 different designs and colors, making The Borealis an ultra-versatile backpack. So long as you like the shape, you can change everything else about it to fit with your style.
Your 15" laptop compartment is lined with fleece, and stretches to fit your specific laptop shape/style. You get a secondary compartment that includes a fleece-lined mini pocket for sunglasses or your phone. Either way, it's position appropriately so the stress of a large load won't weigh down on your items in this compartment.
The Flex Vent suspension system worked properly even at our rough 75% load filling up the bag, which works to keep your shoulders and back from sweating to the best of this bags ability. Keep cool, stay fresh.
When it comes to the dual water bottle pockets (one on each side of the pack), we were able to easily reach them, but… our water bottles actually fell out of them on a hike. That was a bit ironic, really. We're willing to chock that up to being a bit hard on our packs, but that being said, they held up to the durability test on every account. Plenty of space (28 liters), comfortable, and certified to include a lifetime warranty. Be sure you also check our men's backpacks for work guide for more great packs like this.
Key Features:
364 degree reflective bike-tight loop
Shoulder strap webbing
Lifetime warranty
Specification:
Brand

The North Face

Model

NF00CHK4

Weight

3.25 pounds
Available in over 40 different styles
Cordura nylon mini-ripstop material
Holds 28 liters of cargo
Fleece-lined laptop pocket is difficult to clean/dry, even in a machine wash
Dual water bottle holders dropped out water bottles a few times, ironically
The Vault North Face Backpack


Coming out of the gate as our editor's pick, The Vault is a seriously epic backpack. If you're going on long trips, plan on using it for extended daily use, or anything in between, you'll be able to benefit from the excellent shape with spine support feature. The Flex Vent features a great way to reduce, and in many cases, eliminate back and shoulder strap sweat.
The water bottle holsters on this bag actually hold everything in place, so you won't go over a bump and hear the plastic bottle hit the pavement behind you. The ultra sturdy zipper closure is partly why they named this one The Vault—you won't be able to get into it unless you really want to, so commuters (like our editor) will have a great time with a bit of peace of mind on the train at night.
The reflective bike loop is ultra durable, able to handle the twists and turns that you throw its way. Made of tight and sturdy polyester 600D-rating, you can throw this thing around and you'll still be able to rock it without losing your items through a hole in the bottom. These are seriously built for a tough lifestyle, just don't go slipping your laptop in this and tossing it down the stairs.
Overall, the laptop compartment is advertised as a 15" slot, but it's a very, very tight fit. The last thing you want to do is put any pressure on it and risk screen damage, so we recommend only fitting a maximum of a 12" laptop screen within this compartment. Our handy guide to the top Patagonia backpacks features more great products like this. 
Key Features:
Flex Vent suspension system
360 degree reflective bike loop
Dual mesh water bottle holsters
Specification:
Brand

The North Face

Model

CHJ0

Weight

4 pounds
Comes in over 15 different styles
Ultra-durable polyester
Contours to the shape of your spine beautifully
Storage is awkward to fit normal items into
15" laptop space, but it's a tough fit; works best with 12" and smaller
The Surge North Face Backpack




If you just look at the shade of navy blue in the flagship model, you'll know why they call it The Surge. While you can get this backpack in four other amazing, rugged designs, we're keen to the initial one. One thing to absolutely love about this pack is the dedicated laptop space that's built for checkpoint-friendly travel. Lay down your laptop safely without your load crushing your screen, as well.
The padded and fleece-lined quick-grab pocket does it jobs, making it super simple to reach back without looking, and take out your quick access items like a wallet or smartphone. The front compartment has specific slots for organization, while the Flex Vent lower lumbar feature ensures that you're not putting all the weight (and damage) on your back. It was a bit lacking in the shoulder area, as to be expected with 33 liter capacity models, but it was still a bit of a disappointment.
You get plenty of pockets on this bag, so you can store small electronics, books, snacks and more. There's more room dedicated to the overall number of pockets as opposed to the central compartment, though it still leaves plenty of space for medium-sized items to fit comfortably. This is the perfect bag for the travelling businessman who doesn't have time (or the need) for a large suitcase or luggage set, or the weekender who wants to be ready for everything.
Key Features:
Flex Vent lower lumbar support panel to handle the 33 liter load
Lie-down laptop pocket; never be worried about your load breaking your electronics again
Ample pocket spots for smaller items
Specification:
Brand

The North Face

Model

T0CLH0ZRG

Weight

3.06 pounds
Available in five rugged designs
33-liter capacity
Padded sleeve in the front for quick access
Flex Vent doesn't work as well on the shoulders despite working well everywhere else
Lots of pockets mean storing larger items is a bit of a chore
The Recon North Face Backpack



If you're packing light and you want to look great while doing it, you're a Recon man. Available in over 20 different color and style options, this backpack is crafted of ultra-durable 2100 Cordura nylon mini-ripstop material. In our experiences, it's the best material for any backpack to be made of. You get 31 liters of dedicated storage space, with few little pockets to get in the way. This is for the top-load, everything (or just about) in the main pocket type of user.
You do get the standard 15" laptop storage sleeve in the internal pocket, and this one properly fits your full-sized laptop with room to spare, so the padding can do it's job and put your mind at ease. Your small external pockets are large enough for a few water bottles, your smartphone, or other quick-access items such as sunglasses.
This bag includes the 360 degree reflective bike-tight loop, so if you're grabbing more than one bag, your college student will be able to strap this onto their bicycle with ease. These are designed a bit more for high school students and college students, so they're not ideal to bring into the workplace. Excellent weekender backpack, plus you get North Face's backed lifetime warranty on this product. We were a little upset that you didn't get Vent Flex technology on this one. Make sure you dont miss out travel backpacks guide, for more great packs like this.
Key Features:
Front loop for bicycle mounting
15" laptop compartment
Additional fleece-lined front pocket for quick access items
Specification:
Brand

The North Face

Model

NF00CLG4

Weight

3.2 pounds
Lifetime warranty provided by North Face
31-liter capacity
2100 Cordura construction
Does not include Flex Vent tech
Designed for school use over professional use
The Recon CLG4 North Face Backpack




The Recon's bigger brother comes with a few bigger features. With a dedicated 15" laptop storage compartment, a ballistic Cordura nylon ripstop construction, and a fleece-lined sleeve that's dedicated to your tablet, you have space and durability for everything.
For an excellent price you get access to the Flex Vent suspension system, and in this pack specifically, you get extreme attention to your shoulder support. Equally providing support and comfort to your shoulders and back, you also benefit from excellent ventilation. The Recon CLG4 is designated for commuters, though we found that it also works extremely well as a hiking backpack. Trek through your favorite trails on the weekends with this nature-tough bag, and get back to the good life in one piece, with all your bearings. This comes with North Face's lifetime warranty—they're so sure that you'll love this bag, they guarantee it for as long as you own it. Our handy guide to the best external frame backpacks features more great products like this. 
Key Features:
Flex Vent technology
Cordura nylon construction
26 liter capacity
Specification:
Brand

The North Face

Model

CLG4JK3

Weight

2.63 pounds
Fleeced-lined, dedicated tablet compartment
15" laptop sleeve (padded)
Not designed for professional use
Doesn't stand on it's own (round bottom)
The Pivoter North Face Backpack




The North Face Pivoter is a backpack designed to bring the quality of The North Face to the campus. With help from students, the company has updated this classic design and made it the ultimate backpack for school. It has a 15" laptop sleeve, an extra tablet sleeve, and a front pocket designed to hold electronics, keys, and anything you might need to hand. Unlike the old Pivoter backpack, this one has a flat bottom so it can stand up on its own.
Of course, being made by The North Face, you should expect some super high-quality materials. And you'd be right too. Using a mixture of 600D polyester and 300D heathered polyester, the designers have made this bag water repellent and resistant to rips and tears. 
Key Features:
Made from 600D and 300D polyester 
15" shoulder drop 
Capacity 27.7 liters 
Water-repellent 
15" laptop sleeve and tablet sleeve 
Specification:
Brand

The North Face

Model

The Pivoter
Designed for students 
Large and protective laptop sleeve 
Stands up on its own 
Tons of storage
North Face Backpack Buying Guide & FAQs
Features to Look for in North Face Backpacks
Flex Vent: This is designed to put space between the pack, and your back/shoulders to maximize ventilation. These are also great when coupled with lumbar supports, and generally reduce about 10% of the physical strain you feel from carrying around a backpack.
Fleece-Lined Pockets: While there may be other brands utilizing fleece pockets, North Face did it first, and they do it better. Fleece is a great way to cradle electronics or fragile items, such as your sunglasses or souvenirs you grab on vacation.
Unique Designs: If you want to stand out, you have to really make sure you look different in every regard. North Face puts dozens and dozens of designs on each individual pack (and their other items) to truly make their products indispensable and unique. When you see a North Face product, you know it.
Got questions? We've got answers. North Face products are straightforward and transparent on features, but for those items that aren't properly answered, you've got your buddies at Gear Hungry to handle it.
North Face Backpack FAQ
Q: Do All North Face Backpacks Include a Lifetime Warranty?
A: If it doesn't state that there's a lifetime warranty, then they may be selling their packs through a reseller. Some of these backpacks had a lot of great features and we couldn't get to the warranties, but every pack on this list comes from North Face, and included their lifetime warranty. If you were to find a backpack elsewhere, just be cautious of resellers, as it voids that warranty in most cases.
Our Top Pick
Our editor's choice comes down to $4, The Vault. Between the different available designs, price, and durability behind the structured pockets, it fit in perfectly. Here's what he had to say:
"I clutch my bag super tightly on the train. I had my bag "broken into" a few years ago. I say that because I was standing up, and while talking to my friend, someone was able to slip their hands into my bag. Another commuter pointed it out, but now, I'm constantly holding my bag in front of me. I really liked the durability and tightness of the zippered pockets, not to mention the simple fit when I actually get off the train and throw it over my back. It's like it was truly built to go along with your spine. No more back problems from a backpack, and it's something I'm not embarrassed to bring to work."
Sign Up Now
GET THE VERY BEST OF GEARHUNGRY STRAIGHT TO YOUR INBOX