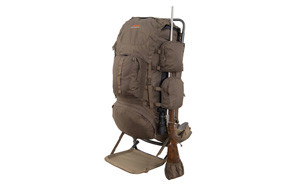 ALPS OutdoorZ Commander (External Frame Backpack)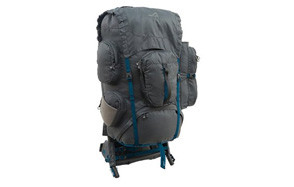 ALPS Zion Mountaineering External Frame Backpack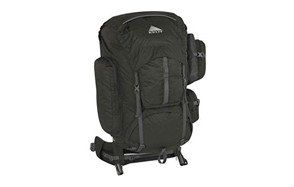 Kelty Tioga External Frame Backpack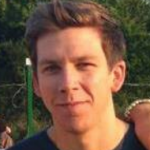 If traditional cloth packs just aren't enough for you, you're not alone. Those back-busting bolts of cloth don't cut it – an external frame is just the fix you're looking for. Designed to hold more weight, provide fuller storage capabilities, and just look freakin' awesome, external frame backpacks are your go-to secret for carrying heavy loads, all without putting unnecessary strain on your back. These can last a lifetime if you're smart and aim to make that life a hell of a lot easier. From the dream of the crop to every reason why we chose them, keep scrolling; we're just getting started.
The Best External Frame Backpack
External Backpack Buying Guide
Weight - When you are considering making a purchase for a bag that you can carry over a long distance, the last thing you need is one that comes with its own excessive weight. Lighter weight bags mean that all you'll have to think about while packing are the items you plan to stuff inside.
Capacity - The bigger the capacity of the bag the more of your belongings you can haul in it. When looking at capacity, consider what it is you need the bag for and therefore how much you'll need it to carry.
Durability - External Frame backpacks are outdoor bags that will most likely see every weather condition and carry all kinds of items. Invest in a bag that is durable to avoid something that wears out after only a short stint.
Sizing/Fitting - This too should be considered with regards to what you intend to put in the bag. As the size and fitting of the bag will not only determine its capacity but also what type of items it will hold.
Material - The material of the product will determine factors such as durability so that it can be used for more and for longer, it will also determine comfort.

Benefits Of An External Frame Backpack
It is an all in one with ample storage, allowing you to pack everything and anything in one bag. Whether it is a sleeping bag, water bottle, and even hunted game.
The evenly distributed weight of external backpacks is one of its very best benefits. This means you comfortably carry heavy load for longer distances.
Because of the nature of such backpacks, they are usually made quite durable. This means they'll last long even as everyday backpacks and are great value for their prices.
External Frame Backpack FAQ
Q: How do you pack an external frame backpack?
A: External frame backpacks are often set up in a way that each section is specified for different objects. So the section for a water bottle is clear as well as that for a telescope, rifle or sleeping bag. Other items are packed according to the user on the external sections of the bag.
Q: How do you clean an external frame backpack?
A: External frame backpacks can be cleaned with some soap, a washcloth or sponge and a dry rag. Each pocket should be cleaned separately with the soap and sponge first before running the dry rag through. Ensure that an excess amount of water is not used.
Q: What's the difference between an internal and external backpack frame?
A: As the name suggests, internal frame backpacks focus on storage spaces in the interior of the bags, while the external frame is equipped with large pockets and lashing on the outside of the bag.
Q: Can I hike faster with an external backpack frame?
A: At the end of the day, it will depend on the weight you carry. If the backpack is too heavy, it may slow down your hike. However, the idea of an external frame backpack is to evenly distribute the weight on your back making it easier to carry.