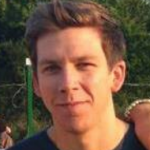 The best fishing kayak is the only solution for enjoying the calming wonders of the water so you don't feel on the brink of toppling over and ruining your favorite fishing shirt. These kayaks provide the most secure balance whether you want to sit, stand, or crouch, and make it easier than ever to get the catch you've been dreaming off since you were a nipper.
It's not just about stability and balance, though. You'll also get easy carrying, padded seats for extra comfort, and a myriad of storage options to ensure you leave nothing essential behind on dry land. If you want to take the kids out and show them why you like sitting on the water all day, we've got the kayak for you. If you enjoy the solitude of private kayak fishing trips, then we've also got the kayak for you.
In fact, we've got kayaks for all fisherman, whether it's something you've loved all your life or something you're just getting started on. So come check out our catch of the day.
The Best Fishing Kayak
Fishing Kayak Buying Guide
How We Chose Our Selection Of Fishing Kayaks
Brand - There's a reason people look for the top brands for kayaking so we identified well-known brands we knew we could trust. These included luxury brands while also considering great mid-range kayak brands that can provide everything a novice needs to get into kayak fishing.
Reviews - Fishing canoe reviews are an excellent source of information we'd otherwise not know unless we'd had the chance to test them out ourselves. They can tell us how fast they are, whether they are stable enough to stand in, and how much storage space there. We can also discover anything wrong with the kayaks to help us make our decision.
Price - The beauty of kayaking is that anybody can do it, so we looked for a wide range of affordable kayaks while also considering that more experience kayak fishermen will be looking, too. This allowed us to pick excellent budget options and truly awesome top-of-the-range models.

Features To Look For In Fishing Kayaks
Stability - Nobody wants to fall into the water when kayaking so stability is a huge thing, especially if you enjoy standing on your kayak to get your fishing done. You can check stability by looking at the chine it uses, which ranges from soft chine in a u-shape to hard chine with a v-shape.
Sit In - A sit in kayak provides protection from the elements and is ideal for cold water kayaking, and because of its more closed-off design, it comes with self-bailing features that drain water for your benefit.
Sit On - Sit on kayaks are better for beginners are they're easier to climb in and out of and are more breathable. These are great for hot weather and in such conditions, you won't mind the slight amount of water that will eventually get in from waves or paddle splashing.
Comfort - If you're sat in a kayak all day, you want to be comfortable, so consider the seat padding and adjustability when searching for your kayak. You can further enhance this comfort with available footrests, or you can just put your feet up on the side and relax, watch out for hungry fish nipping at your toes, though.
Storage - Kayaks have plenty of excellent storage options both beneath the hull and around the side walls. This gives you ample room to bring all the accessories and gear you need for your day out fishing, this gives you the chance to be as over-prepared as possible, but also ensure you have everything you need when on the water including snacks and emergency gear.
Length - Longer kayaks will be faster than shorter ones, so if you like to explore as much as possible as you fish, a long kayak is your best bet. However, if you prefer to take it easy, go for a short one and enjoy kicking back and relaxing
Width - The wider the kayak, the more stable you'll be which ensures you're likely to stay dry while you fish. If you like to stand, then opting for a wide kayak is the best option as you'll have more room to balance and steady yourself should you start to rock.
Weight - Kayak weight will impact how easy it is to transport and if you prefer solo fishing, look for something light as you'll otherwise struggle to carry it to and from the water. It will also determine how well your kayak floats along the water and impact your top speed.
Pedals - Pedals may make your fishing trip easier but they are not essential. If you want completely hands-free fishing, pedals are an excellent solution to this, as you only need to use the rudder to steer, which is much easier than paddling. You won't get as much of an arm workout, but we're sure you don't mind that.
Rudders - Rudders determine how easy it is to steer your kayak but the effectiveness of the rudder will vary between brands and price ranges. You want to find a rudder that offers as close to the east 360-degree movement as possible, as this ensures you can get out of any tight situations with ease no matter where you fish.
Accessories - Accessories include motors, which go even further than standard pedals and ensure the most efficient kayaking experience you've ever seen and make it easier to move around when under the baking hot sun. If you've ever tried kayaking in the middle of the hottest summer, you know how draining in can be after just a few minutes, so a motor will be a welcome addition to your kayak.
You can also invest in a kayak cart, which makes it easier to transport your vessel to the water and prevents damage to it by saving it from rocks and rogue debris.

Types Of Fishing Kayaks
Unlike standard kayaks, fishing kayaks come in just three different types.
Sit In - These have a larger cockpit seating area and are better for cold water fishing as it offers more protection from the elements and stability is improved so you're less likely to topple over.
Sit On - The type most preferred by anglers as they can add accessories with ease while also allowing them to get out and wade through the water.
Motorized and Pedal - Great for saving energy and eliminates having to paddle the whole time, but may the extra features mean more maintenance. You can adapt some standard kayaks by installing motors if they have the proper components.
Benefits of Kayak Fishing
Kayak fishing is an under-appreciated sport many people may not even consider trying. Much like regular kayaking, it gives you the chance to get out and experience fresh air, while also serving as an exercise through either paddling or pedaling, whichever option works for you. But there's more to it than this, and the benefits of kayak fishing may not be what you'd expect.
It's Affordable - Well, it's more affordable than fishing in a motorboat or something similar both as an initial purchase and over time. You need not to pay to store it anywhere, and the maintenance costs aren't anywhere near what you might pay for upkeep on a boat.
Anyone Can Do It - This affordability also means that anyone can do it no matter how old or young you are. Unlike boating, there's no elitism, there's no need to sign up to exclusive clubs, and there are no fitness requirements to get out on the water and enjoy yourself.
It's Something Different - No one appreciates kayak fishing until they try it, and it's something entirely different from anything you've ever done before. You get to go wherever you please and can explore everything from mangrove to lakes or reefs to open ocean, which gives you a variety of different fish species to find.
You Can Do It Anywhere - Kayaks are so lightweight you can attach them to your car and drive to any water source you want, and if you arrive somewhere, that's not as accessible as you'd hoped, you can strap your kayak to the roof and head off to explore someplace else. The traveling and freedom mean you can go wherever you want and discover things other people would never find.
It Shows You Something Different - Kayaks are much closer to the surface of the water, which gives you the chance to see things you wouldn't be able to if you were in a boat, or not on water at all. You get low angles and can notice fish near the surface better, and you may even get a once-in-a-lifetime treat. You're also drifting rather than speeding along, which is nice and relaxing. So much so that you won't even mind if you don't get a bite.

Fishing Kayak FAQ
Q: Are sit-in kayaks better than sit-on-top?
A: We don't like to say anything is better than the other, and a lot of time it depends on your preference or needs. Sit in kayaks protect you from the wind and keep your body dry and are better if you're kayaking in cold waters.
Sit on kayaks are more user-friendly as they make it simpler to climb in and out. They also drain by themselves through a process known as self-bailing. However, you aren't as protected and will get wet, so if that doesn't sound fun, well you probably shouldn't be kayaking in the first place.
Sit in kayaks may be better for beginners, but they aren't suitable for all situations.
Q: How much storage do I need?
A: You need enough storage to carry everything you need. Fishing kayaks provide more than enough room for gear, accessories, refreshments, and tackle, so this shouldn't be a problem. There are mesh pockets found around the sides of your kayak, and you'll also have bow and center hatches for further storage options.
Better kayaks also offer removable parts such as pedals or seats, which provides even more space for storage. If you're fishing with a buddy in the same kayak, you will need more space than if you were going it alone.
Q: What do I need to take with me when kayak fishing?
A: When you go kayak fishing, take with you everything you think you will need. This includes food, refreshments, gear, tackles, and any backup equipment you think will be necessary.
Having and not needing is always better than needing and not having, so it's up to you to decide which accessories you deem essential. As we said, you shouldn't have to worry about not having enough storage space, and anything you don't use can you can at least save until next time just in case you need it then.
The more you go kayaking, the better acquainted you'll become with what the essentials are, and eventually, you'll know what you always need to take with you for easy experience, while also including anything you think will be useful, even if they aren't always necessary.
For a more complete experience, you can buy fishing shirts and similar gear, which is good to have as they'll give you extra storage options for gear and accessories.
Q: How do I take care of my fishing kayak?
A: You don't want to damage your kayak ever, but particularly when you first buy it as we all know they aren't cheap. If you want your kayak to last as long as possible, follow these steps for all year-round care to ensure longevity and fun, carefree fishing once the season rolls around.
Out of Season
Check for hull damage
Inspect the rigging
Replace the old part or accessories
Restock emergency gear
In Season
Invest in a kayak cart
Clean it often
Keep it out of the sun
Cover the seating area

Q: How safe are fishing kayaks?
A: Fishing kayaks are as safe as you make them. This means as long as you remain sensible and recognize your limits with water condition and knowing when to give up on a catch, you should be okay. However, it's easy to get too enthusiastic when fishing and the allure of fame and fortune following a big catch may be too much to resist.
If this happens, you could end up in the water, which you might not mind, but the surrounding fish may do. You might also find it difficult to get back in, which will be a problem if you're fishing by yourself. If you're worried about this, invest in a bright-colored kayak (yellow, orange, or red) to make it easy for passing boats and rescue vehicles to spot you.
Fishing kayaks are designed to be as safe as possible, but you can't always guarantee things will go swimmingly. What you can do is be prepared for the worst. Hopefully, you'll end up over-prepared, but we can all agree that's better than being under-prepared.
Sources: