Best Fishing Kayaks In 2021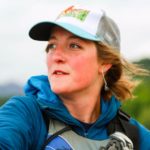 This product guide was written by Josette Deschambeault
Published
January 29, 2019
Josette Deschambeault
Josette is a professional outdoor guide who lives and works in Southeast Alaska, Colorado, and Maine. When she's not rafting, hiking, skiing, or camping with her dog, she writes and edits for multiple outdoor and lifestyle publications.
GearHungry may earn a small commission from affiliate links in this article.
Learn more
The best fishing kayak is the only solution for enjoying the calming wonders of the water so you don't feel on the brink of toppling over and ruining your favorite fishing shirt. These kayaks provide the most secure balance whether you want to sit, stand, or crouch, and make it easier than ever to get the catch you've been dreaming off since you were a nipper.
It's not just about stability and balance, though. You'll also get easy carrying, padded seats for extra comfort, and a myriad of storage options to ensure you leave nothing essential behind on dry land. If you want to take the kids out and show them why you like sitting on the water all day, we've got the kayak for you. If you enjoy the solitude of private kayak fishing trips, then we've also got the kayak for you.
In fact, we've got kayaks for all fisherman, whether it's something you've loved all your life or something you're just getting started on. So come check out our catch of the day.
The Best Fishing Kayak

It is really fun to paddle this sporty and streamlined and sleek kayak. The Intex Explorer 2- Person Inflatable Kayak is a lightweight and compact craft that is designed for smaller non-swift flowing water bodies such as lakes, rivers, and creeks. It features an inflatable and adjustable kayak seat accompanied with a backrest to ensure your total comfort and safety. The roomy and cozy cockpit will provide you with all the space you require to maneuver in order to operate without any hindrance. What's more, the skeg is removable in order to give you directional stability.
The basic structure is made of rugged vinyl and a rigid i-beam floor for shape and solidity. It can be quickly inflated or deflated by means of a Boston valve located on either side of the craft and the grab line and handle offers the required stability. The product also comes with two 86 inches aluminum oars and a high output pump that delivers powerful pressure for easy pumping. In case of the need for repairs, the repair patch kit is there at your service. It also sports a US Coast Guard ID as an extra. Two adults can comfortably be accommodated in this kayak. The bright yellow color and the sporty graphics make it very visible even at great distances.
Key Features:
Rapid inflation and deflation for a quick setup
Removable skeg to provide directional stability
Rigid i-beam floor to give shape and solidity
Bright yellow color and the sporty graphics for enhanced visibility
Specification:
Brand

Intex

Model

68307EP

Weight

35 pounds
Intex Challenger K1 Kayak

If going solo is your preferred mode of movement whenever you wish to focus on your trip and get exactly what you want from water sport without having to bother about safety and security, then the Intex Challenger One Person Kayak is your ideal craft. Made with the solo adventurer in mind, it features a one-man cockpit design that will maximize your comfort and safety. The design of this model employs the innovative Dura-Beam Technology which is made up of thousands of high strength polyester fibers systematically woven to make the product very durable and long-lasting. It is made from tough, puncture-resistant, durable and anti-scratch vinyl fabric inner surface lining for ruggedness.
The superior quality and extra strong airbed give it additional support, stability, and endurance to further increase your safety and comfort. The inflatable seat and backrest ensures you never get bored or tired whilst on the go. It consists of two separate air chambers to ensure uniform and adequate balance. The l-beam floor provides the stability and rigidity that is needed for ultimate performance and a cargo net is set up to store other accessories and kits you may need for your trip. The 84-inch aluminum oars will give you enough paddling power to last you the entire voyage.
Key Features:
Incorporates the innovative Dura-Beam Technology for strength
Carefully measured 84-inch aluminum oars for an optimal paddle
Two separate air chambers to ensure a uniform and adequate balance
High strength polyester fibers systematically are woven for durability
Specification:
Brand

Intex

Model

68306EP

Weight

25 pounds
Intex Excursion Pro Kayak

When brands that know the ins and outs of the trade set out to design what you need, they will come out with a product that not only meets your expectations but actually exceed it. This is what professionals at Intex Excursion are bringing along to make your kayak fishing dream become a reality. They have created a fishing Kayak that comprises two adjustable bucket seats and two removable skews, one for deep water and the other for shallow water for optimal maneuverability. It comes with two integrated recoiled fishing rod holders as well as two footrests fastened onto the hold.
In case you have extra kits for your expedition such as a GPS system, a fishfinder, and a swivel fishing rod holder, you will find an adjustable and removable mounting bracket created just for that purpose. Apart from its strength, toughness, and durability as a result of the unique three-ply high molecular PVC make material, it is also resistant to salt water, oil, gasoline, abrasion and sunlight. It is able to accommodate extra high pressure for increased rigidity and features an extra storage space at the bow and stern whilst the stainless steel d-rings allow for tying down dry bags and other accessories.
Key Features:
An adjustable and removable mounting bracket to hold extra kit
Two integrated recoiled fishing rod holders
Employs unique three-ply high molecular PVC make material
Lightweight; with 43.6-pound weight, easy to maneuver and dependable
Specification:
Brand

Intex

Model

68309EP

Weight

43.6 pounds
Sevylor Quikpak K1 1-Person Kayak

As far as the Sevylor Quickpak 1-Person Kayak is concerned, your satisfaction is guaranteed whenever you want to venture into the water wilderness whether for fishing, exploration, expedition, or just the fun of it. It is simply easy and convenient to carry and move around. It is absolutely leak-proof, and the major and minor double lock fast valves enable very quick inflation and deflation. Within a matter of 5 minutes, you will be able to install this fantastic performing craft and get going. It features a pioneering backpack system with padded shoulder straps that folds neatly into your kayak seat and allows you to carry all you need with you in a single and compact assembly.
The tarpaulin bottom is tough and rugged to withstand all the ruggedness associated with the lake or river environment whilst the 21 gauge PVC material gives it added endurance to give you extra protection. The multiple air chambers ensure that you always reach shore safely even if there happens to be an unavoidable accident that damages the craft onshore. And that's not all, the backrest is specially designed for optimal ergonomic positioning whilst the multi positioned footrest enhances your water sports experience by allowing you to stretch your legs and body very easily. Even your refreshment needs are taken care of by means of the holder and bungee storage compartment that keeps your drinks and snacks for you to grab anytime you want. It is so easy to inflate, deflate and fold up.
Key Features:
Multiple air chambers for enhanced safety
Multi positioned footrest for comfort and freedom
Holder and bungee storage compartment to keeps your drinks and snacks
Specially designed backrest for optimal ergonomic positioning
Specification:
Brand

Sevylor

Model

2000014137

Weight

18 pounds
Lifetime Tamarack Angler 100 Fishing Kayak




Even though it wasn't the easiest decision we've ever made, we have selected the Lifetime Tamarack Angler 100 as the best fishing kayak available right now. It provides everything fisherman – novice or veteran – needs while also coming at an excellent and affordable price to further sweeten the deal.
Constructed with dense, UV-protected polyethylene, you'll get a durable and reliable kayak that won't fade or crack if you're out in the sun most of the year. Along with this, it offers comfort in its adjustable padded seats and multiple foot holes to suit kayakers of all ages, which is perfect for finally convincing your kids there's nothing uncool about fishing.
It's stable and secure, so you won't feel you're ten seconds from ending up soaked to the bone. This stability also makes it easy to stand up if you need. It's also large enough to carry all your gear the kayak feeling cramped while still keeping everything in easily reachable distance.
The back scupper holes will blast water up your back if you're not careful, but hardly enough to sink you and ruin the day, so just put a pair of swimming trunks on or purchase scupper plugs to keep comfortable. Despite this, it's still a top quality kayak coming at a price you'd be foolish to neglect if you need a basic but reliable vessel. Our selection of the best inflatable boats offers more great products like this so check it out.
Key Features:
Dense UV-protected polyethylene construction
Adjustable padded seat provides comfort
Stability chine rails
Front and rear handles for easy transportation
Specification:
Brand

Lifetime

Model

90508

Weight

56.5 pounds
Two 6" storage compartments and top mount fishing rod holder
Multiple footrests for different-sized kayakers
Stable and easy to stand up in if needed
Back scupper holes blast water over you if you move around
Sevylor Coleman 2-Person Fishing Kayak




If you're looking for a slightly more affordable solution, the Sevylor Coleman 2-Person Fishing Kayak may be the one for you.  It's tough and durable, with 18-gauge PVC construction, similar to what you'll find in the best camping inflatable mattresses, which makes it ideal for lake usage as it's capable of gliding comfortably through more restricted routes.
Inside, there are multiple air chambers that ensure safety and keep you afloat on the rare chance that part of it gets punctured. Combined with this is the airtight anti-leak system that'll make you feel secure and dry no matter how tumultuous the water gets.
You can also add a trolling motor to save yourself energy on those longer adventures, but if you still want to feel you've done a little work, you can retrieve the paddles from the convenient holders. If you need any gear, you can grab that in an instant from one of the many mesh storage pockets found within.
For hands-free fishing, you can take advantage of the rod holders, which creates an even greater argument for it being the best tandem kayak, especially if you're concentrating on the value aspect. If you're still on the fence, consider its inflatable nature, which makes it easy to store and easy to carry compared with other, solid models. And it has enough space to put your tackle box in as well.
Key Features:
Rugged PVC construction for lake use
Multiple air chambers to stay afloat if one is punctured
Airtight anti-leak system
Adjustable rod holders for hand-free fishing
Specification:
Brand

Sevylor

Model

2000014133

Weight

41.2 pounds
Mesh pockets ensure easy gear storage
Super portable, lightweight, and easy to inflate
Large enough to fit large adults and kids maximum
Trolling motor doesn't come included
Perception Kayak Pescador Pilot Fishing Kayak




The Perception Kayak Pescador Pilot Fishing Kayak is, on top of being an excellent example of alliteration, a top-quality option that can easily take your fishing to a whole other level. Within, there is a remarkable amount of storage options for fishing gear, fishing lures, tackle, and the ever-important cooler of beer. If you're short on space at any point, you can remove chairs and pedals to give you further space so you can be readily prepared for anything.
The pedal drive function (which as we said is removable if you prefer to work out your arms) gives you the option for simple and hassle-free movement, while the four molded-in rod holders give you a further hands-free opportunity. This allows you to sip a drink, have your lunch, or get cool pictures of your surroundings while you're waiting for a bite.
There's also one-handed rudder control so you can steer while you fish, and it gives you a 360-degree turning radius, which is perfect for those who struggle with the controls and get stuck in a rocky, crab-infested corner.
If you want to stay in one place or take a break, you can lock the pedals in place, however, these aren't as reliable as we'd like and there may be issues with them staying where you want. We can't imagine you'll have too many problems though, and the hindrance itself seems rare.
Key Features:
Pedal drive function for easy movement and also removable
Ample storage options
Ergonomic mesh captain's chair is comfortable and removable
Four molded-in rod holders
Specification:
Brand

Perception Kayak

Model

729282088147

Weight

57.9 pounds
Ideal for flat, slow-moving, and coastal waters
Gear tracks eliminate need to drill holes
1-handed rudder control with a 360-degree turning radius
Plates for locking pedal system may slide
Pelican Sit-on-Top Kayak – Sentinel 100X




The Pelican Sentinel 100X is a lightweight one-person fishing kayak, designed for serious fishermen. This isn't just an inflatable kayak with space for bait. This is a purpose-built fishing vehicle that allows you to keep a low-profile and sneak up on your prey. Think of it as the stealth bomber of fishing kayaks. The green and brown color melts into the natural color of the water and helps you blend into the environment. It's also super stable on the water, thanks to the multi-chine flat bottom hull. Even when you're casting a heavy line, the boat won't rock too aggressively back and forth. 
Made from Pelican's patented Ram-X materials, the boat is super durable and will hold up after hundreds of trips. It has an ExoPak built-into the stern of the kayak, which is a removable compartment perfect for keeping your bait, tools, and maybe even a few snacks to keep you going. In terms of comfort, this is one of the best fishing kayaks on the market. The foldable seat has plenty of padding for long days out on the lake and the footrests are adjustable, so it suits people of all heights. 
Key Features:
Made from patented Ram-X materials
Multi-chine flat bottom hull
Max weight capacity – 275lbs 
Length – 9'6″
Removable ExoPak compartment 
Foldable seat 
Adjustable footrests 
Specification:
Brand

Pelican

Model

Sentinel 100X

Weight

44 pounds
Very comfortable for long periods 
Durable materials 
Super stable in the water 
Lots of storage space 
Some kayaks arrived damaged 
Lifetime Triton Angler 100 Fishing Kayak

If you're looking for a simple and dependable fishing kayak, the Lifetime Triton Angler 100 is the way to go. It might not have all of the fancy features we've seen on kayaks like the Pelican Sentinel 100X but it's still worth considering, especially if you're on a budget. One of the biggest reasons we like this fishing kayak is that it's super stable in the water. When you step into the kayak, you'll hardly feel any sway from side to side. Even when you're casting out, the kayak will stay pretty still. It also offers amazing tracking performance, thanks to the integrated skeg. 
Inside the kayak, space is at a premium. On the stern, you can fit a bag or box under the bungee cords, which gives you enough space to carry your bait, equipment, and snacks. There's also a cup holder between your legs, ideal for holding a small flask. 
Key Features:
Stable hull design 
Integrated skeg 
Multiple footrest positions
Max weight capacity – 275lbs 
Self-bailing scupper holes
Tankwell storage with bungee cord lacing
Adjustable seat 
Specification:
Brand

Lifetime

Model

Triton Angler 100

Weight

49 pounds
Simple and durable design 
Stable in the water 
Impressive tracking
Old Town Sportsman AutoPilot 120 Motorized Fishing Kayak

The Old Town Sportsman AutoPilot 120 is a serious fishing kayak. If you want to impress all of your fishing buddies, this is the kayak to buy. Don't be fooled by the fact that it only has a couple of reviews on Amazon. This is one of the most advanced motorized fishing kayaks on the market. The most impressive feature is the GPS-enabled Minn Kota trolling motor. Using the Bluetooth-connected i-Pilot remote, you can have complete control over the kayak's speed and direction. Using GPS, you can set an anchor point and the motor will keep you in one place, whatever the conditions. This leaves your hands free to cast, change lures, and catch fish you never dreamed of catching before. 
As if that's not impressive enough, the Old Town Sportsman AutoPilot 120 is packed with convenient features. You get accessory tracks, a custom tackle box, rod holders, cushioned floor pads. You name it. Seriously, this is the most impressive fishing kayak on the market. And it's not just a gimmick either. Every feature has been designed to improve your fishing game. 
Key Features:
GPS-enabled Minn Kota trolling motor 
Bluetooth-connected i-Pilot remote
Length – 12' 
Dual-layer Textilene mesh seat 
Max weight capacity – 558lbs 
Spot-lock technology 
Specification:
Brand

Old Town

Model

Sportsman Autopilot 120

Weight

128 pounds
Amazing power and control 
Uses GPS to stay in one place 
Extremely stable and durable 
Comfortable mesh seat 
Fishing Kayak Buying Guide
Size and Dimensions - Depending on your body weight, height and size, the kayak you opt for should be unique to your needs. Larger kayaks are generally preferred.
Transportability - Most people want to be able to transport their gear easily from place to place - the more compact when folded, the better.
Hull Type and Stability - A stable hulled kayak is easier to maneuver than an unstable one.

Fishing Kayaks FAQ
Q: What is the difference between a kayak and a fishing kayak?
A: With a fishing kayak, the rower sits on top for action whilst with ordinary kayaks, the rowers sit comfortably inside to row along.
Q: How wide should a fishing kayak be?
A: There is generally no recommended width for a fishing kayak since this feature is a matter of use and personal preference of the buyer. What can be said, however, is that wider kayaks have greater stability than narrower ones.
Sign Up Now
GET THE VERY BEST OF GEARHUNGRY STRAIGHT TO YOUR INBOX