Last updated:
09 Nov 2020
10 Best Fishing Kayaks (Review) In 2021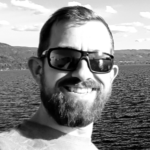 Your guide to this article today is by outdoor expert Andy Lewis
Published
January 29, 2019
The best fishing kayak is the only solution for enjoying the calming wonders of the water so you don't feel on the brink of toppling over and ruining your favorite fishing shirt. These kayaks provide the most secure balance whether you want to sit, stand, or crouch, and make it easier than ever to get the catch you've been dreaming off since you were a nipper.
It's not just about stability and balance, though. You'll also get easy carrying, padded seats for extra comfort, and a myriad of storage options to ensure you leave nothing essential behind on dry land. If you want to take the kids out and show them why you like sitting on the water all day, we've got the kayak for you. If you enjoy the solitude of private kayak fishing trips, then we've also got the kayak for you.
In fact, we've got kayaks for all fisherman, whether it's something you've loved all your life or something you're just getting started on. So come check out our catch of the day.
The Best Fishing Kayak
Fishing Kayak Buying Guide
Size and Dimensions - Depending on your body weight, height and size, the kayak you opt for should be unique to your needs. Larger kayaks are generally preferred.
Transportability - Most people want to be able to transport their gear easily from place to place - the more compact when folded, the better.
Hull Type and Stability - A stable hulled kayak is easier to maneuver than an unstable one.

Fishing Kayaks FAQ
Q: What is the difference between a kayak and a fishing kayak?
A: With a fishing kayak, the rower sits on top for action whilst with ordinary kayaks, the rowers sit comfortably inside to row along.
Q: How wide should a fishing kayak be?
A: There is generally no recommended width for a fishing kayak since this feature is a matter of use and personal preference of the buyer. What can be said, however, is that wider kayaks have greater stability than narrower ones.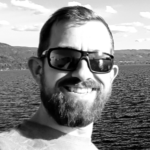 Andy is a experienced Bushcraft instructor that has spent time in some of the most remote and hostile environments in the world. When not outdoors, Andy contributes his expert knowledge to our survival and outdoor department. With an NCFE Level 4 Survival Instructors Award firmly in hand, he has certainly earned the position of a trained survivalist, wilderness and first aid expert.
The best!
Gear, gadgets & stuff for men
Straight to your inbox