Last updated:
22 Jul 2020
12 Best Running Shoes For Men (Review) in 2021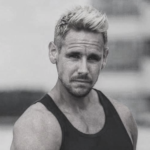 Your guide to this article today is by fitness expert Ben Coleman
Published
February 3, 2018
Fitness is your thing (or it isn't; not yet) and you want the very best running shoes to don your feet. It's more than a fashion statement—your running shoes impact your overall performance, and make up a great deal of how effective your workout is going to be. We've got the best running shoes, and the most comprehensive guide from our top researchers, showing you everything you could possibly look for in the best pair of men's running shoes.
The Best Running Shoe
Running Shoes Buyers Guide and FAQ
Running shoes take a whole lot of heat as a whole. That's why it is quite important to place a couple of things under a microscope when planning to buy one. It is a given that these shoes need to be able to withstand a whole lot of pressure. But there is so much more to it. As such, here is some guidance when it comes to acquiring the best running shoes for you.
Features To Look For When Purchasing Running Shoes
Comfort - Seeing as running is already a strenuous activity to some, the best type of running shoe should be highly comfortable. Look out for features surrounding foot cushioning is the best way to get ahead here. The quality of the insoles or socks liners among other components plays a vital part.
Durability - As hinted before now, these shoes are bound to undergo a lot of rigorous conditions. The materials used to make them needs to be sturdy and durable altogether. Whether it is a synthetic blend or authentic fabric, it needs to be able to stand all types of terrains.
Flexibility - Being able to glide over all sorts of platforms is one attribute that running shoes need. Based on this alone, they need to be as flexible as can be. This also contributes to the general comfort these kinds of shoe offers.
Style & Fit - Just because these are running shoes does not instantly mean that they do not need to be attractive. The style should complement the user and for that to happen it should fit perfectly. Not only does a bad fit look awkward, but it could also end up causing unnecessary injuries.
Waterproof - Whether these are acting as everyday dressing shoes or actual running shoes, they need to be waterproof. Chances are that these shoes are going to come in contact with water at one point or the other. Having waterproof capabilities ensures the durability of the shoe.

Running Shoes FAQ
Q: Are running shoes really necessary?
A: Yes they are, these shoes provide a level of cushioning and support that other options don't bring to the table.
Q: How are running shoes different from regular sneakers?
A: The main difference is the fact that running shoes are wholly built for maximum movement. They also have an elevated heel for that extra cushioning and support.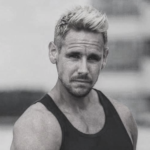 Ben Coleman is our resident sports and fitness product expert who offers a wide range of information in this field. Ben speaks fluently in the language of nutrition, training, and health - with a Fitness and Personal Training B.A (Hon) gained from the prestigious Southampton University in the UK.
The best!
Gear, gadgets & stuff for men
Straight to your inbox