Best Running Shoes For Men in 2022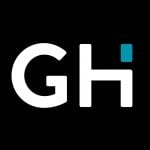 This product guide was written by GearHungry Staff
Last Updated
February 3, 2018
GearHungry Staff
GearHungry Staff posts are a compilation of work by various members of our editorial team. We update old articles regularly to provide you the most current information. You can learn more about our staff
here
.
GearHungry may earn a small commission from affiliate links in this article.
Learn more
Fitness is your thing (or it isn't; not yet) and you want the very best running shoes to don your feet. It's more than a fashion statement—your running shoes impact your overall performance, and make up a great deal of how effective your workout is going to be. We've got the best running shoes, and the most comprehensive guide from our top researchers, showing you everything you could possibly look for in the best pair of men's running shoes.
The Best Running Shoe
ASICS Men's Gel Running Shoes
Hailed as some of the best jogging shoes for men, ASICS is the authority on proper running shoe etiquette, including every little detail down to what pronation is, and how you should be looking at it. They bring us one of the most versatile running shoes on the market, and earned our Gear Hungry researchers' favor. Not only does this model come in over a dozen different colors and stylistic choices, but it's got one of the most comfortable insoles out there.
We get into insoles a lot in our buying guide below. One of the misconceptions is that your comfort will decide if the shoe is a good fit for you. It doesn't work that way. Comfort does not mean function when it comes to running shoes. That being said, shoe makers do their very best at making their running shoes for men as comfortable as possible without compromising on the structural integrity of the shoes. ASICS hit this one out of the park with rubber insoles, synthetic mesh exterior, and a removeable sock liner. GH's top pick—ASICS perfect solution for your lifestyle: the top rated running shoes for men on the market. If you love the brand, then be sure to also check out our list of the best Asics shoes for men for more great items like this.
Key Features:
It is made of 100% Synthetic material and fitted with a rubber sole
The shoe is equipped with Rearfoot Gel Cushioning
It is fitted with a removable sock liner which easily accommodates medical orthotics
Has a rugged outsole which is suitable for all sorts of terrains
Specification:
Brand

ASICS

Model

GEL-Venture 5-M

Weight

12 ounces
ASICS Women's Gel-Venture 6 Running-Shoes
The notion of feminity is totally trumped by the ruggedness of this shoe. All sorts of trails and terrain have nothing on this sturdy pair of shoes. All its components point to all-around sturdiness and durability like no other. It comes fully equipped with a trail-specific outsole as well as high-abrasion rubber, which in turn, provides the kind of traction that other shoes can only dream of.
It is equally equipped with Rearfoot Gel Cushioning which is put there to absorb all forms of shock. What does this ultimately translate to? It provides maximum comfort that will keep users going even when the trail gets heady. To crown this all up, its removable sock liner allows users to insert their own custom made orthotics. So, a perfect fit is guaranteed with ASICS Women's Gel-Venture 6 Running Shoes.
Key Features:
Offers maximum comfort with Rearfoot and forefoot GEL technology cushioning
Fitted with a removable sock liner which can be replaced by a medical orthotic
It is equipped with a trail-specific outsole for some much-needed traction
It is made of synthetic materials and has a rubber sole
Specification:
Brand

ASICS

Model

T7G6N/G7N-9790

Weight

12 ounces
NIKE Revolution Running Shoes (Men's)
Perhaps the most minimalist logo on the planet, yet the most recognized by everyone in nearly every country—NIKE is the leader in men's running shoes, but they can end up being pretty costly. NIKEs are made out of the best material, with some of the world's most ergonomic designs to accompany those with joint pain. If you're looking at the gray-and-white design and thinking, "That's not really my style," you're about to be blown away. When you click through to the purchase page, you'll get to choose between thirty-five different colors and styles, which is perhaps one of the most wide-ranged color and style options on our list.
You get excellent support from your insoles, as well as a slightly raised heel to account for insole wear and tear. The big problem with men's running shoes in general, is that they wear through, and then you're left with nothing after the insole dies out. These shoes won't quit on you, no matter what.
Key Features:
It has a simple and minimal design
Made of mesh/phylon foam and is fitted with a rubber sole
Equipped with a soft foam midsole
Its shaft measures about 3 inches from arch
Specification:
Brand

NIKE

Model

819300/819301

Weight

12 ounces
Adidas Kids' RapidaRun Laceless Knit Running Shoe
The brand name itself speaks volumes when it comes to quality and standards as a whole. It has top-notch cushioning that could only be the result of years of research and hard work. Even kids can testify to the all-round wholesomeness of this pair of shoes. There are so many features that make it increasingly kid-friendly, at the forefront of this is its elastic laces. Anyone who has a little knows how much pent up energy they expel for most of the day.
It goes without saying, a sturdy pair of shoes can save a whole lot of money for parents everywhere. Not only is it covered on the front of durability, but Adidas Kids' RapidaRun Laceless Knit Running Shoe also appeals to the youngest generation. It comes in a flashy racer style and features an all-around sporty design. The shoe itself is made using a two-tone mesh upper as well as leather-look overlays. All its components work together to produce a well-balanced pair of shoes for kids.
Key Features:
It is made of synthetic materials and is fitted with a rubber sole
Equipped with elastic laces for easy putting on and taking off
Fitted with a mesh upper for maximum breathability
Embedded with an EVA midsole and outsole
Specification:
Brand

adidas

Weight

2.45 pounds
New Balance Men's 520v5 Cushioning Running Shoe
Whether it's for training or running, this shoe is completely up to the task. There's really no scenario that this pair of shoes does not fit into. That alone is a clear indicator of its versatility and functionality. The shoe itself is made of 100% synthetic material and equally fitted with a synthetic sole. Its rubber outsole is the perfect touch in terms of its make-up and engineering. These collectively give users the comfort and stability they need to make it through all forms of tasks.
Embedded in its design is an underfoot flex fully equipped with grooves and a new foam compound. This adds that coveted soft feel that users always look out for. For even more comfort, it is fitted with injection-molded EVA. Then there is the addition of a mesh upper with a comfort collar. If there ever was a unity of features to form the perfect running shoe, the New Balance Men's 520v5 shoe is the perfect example.
Key Features:
It has a data-inspired upper design
Fitted with injection-molded EVA
Made of synthetic materials with a synthetic sole and a rubber outsole
The mesh upper comes with a comfort collar
Specification:
Brand

New Balance

Model

P000543571

Weight

13 ounces
New Balance Comfort Ride Running Shoes
New Balance seemed to take a backseat for a while there, but now they're coming in hot with new additions to their fitness line for men. Rocking their usual foam insole, New Balance gives you the utmost support without compromising on comfort or function. You want a tight-fitting (but not too tight) men's running shoe that's going to provide you with arch support. Slip into the 2.5" arch, boasting a synthetic sole and a killer price point.
New balance was always the brand that Americans chose second (usually to NIKE), but their time in the shadows is all over. When you compare the maximum price range with half of the men's running trainers on the market today, you'll be shocked at how much you're saving. Step into comfort, and a better fit for your workout.
Key Features:
It is equipped with Comfort Ride cushioning
Has a no-sew upper with mesh underlay
It is made wholly of synthetic materials
Has classic N logo located at the side
Specification:
Brand

New Balance

Model

M720V3 Running Shoe-M

Weight

10.1 ounces
Saucony Men's Cohesion 10 Running Shoe
It cannot be reiterated enough how wholesome and functional Saucony Men's Cohesion 10 Running Shoes are. Everything from the fitting to the cushioning is on a level of its own. Unlike most of its contenders that go for a synthetic blend, this item is made wholly of mesh. This is one of the reasons why it can act as an everyday companion or that pair of shoes you don once in a while. The fact that it comes from one of the most respected names in the game makes it even more desirable.
So, what exactly does it have to offer users everywhere? Its state of the art cushioning places it in a realm of its own. So, if there is one thing that users are assured of, it is the fact that this is a highly comfortable option. The shoe is packed with features that ensure users have an adequate amount of traction and support they need to brave through all terrains. Based on this is it the go-to shoe for any active individual.
Key Features:
It is fitted with a durable rubber sole
They are both light and incredibly comfortable
It has excellent cushioning and maximum flexibility
It is fitted with Injection molded EVA
Specification:
Brand

Saucony

Model

GRID COHESION 10-M

Weight

3 pounds
ASICS Men's FuzeX Running Shoes
We'd expect nothing less from ASICS—they bring in the optimal running shoes for men that hit the mark on style, function, and durability. ASICS makes some of the longest-lasting running shoes for men on the market today, being hailed as premier men's running sneakers above all else. If you're hard on your sneakers, you'll be pleased to know that ASICS thought of everything in the FuzeX model. Even the most durable running shoes (as later explained in our buying guide) are able to withstand up to 500 miles of wear and tear before they fade out on you: ASICS is just getting started.
Users from all over the internet talk about how long their FuzeX men's running sneakers have lasted them, and it exceeds expectations. We're not saying that yours will last forever, but there are little to no accounts of displeased FuzeX users—it lasts, it comes in a bunch of different colors, and has one of the most comfortable insoles of any sports shoes for men on the market. This is your sneaker for ultimate running durability. This is a perfect gift for runners, as well. 
ASICS Gel-Kahana Running Shoes
Get ready for an ominous look that applies to your darker style. If you're going to aim high for style mixed with the absolute best in running shoe technology, then you've landed—welcome to Gel-Kahana. This comes with a dual-intensity support system for optimal comfort and stability. One of the biggest things about your running shoes is how balanced they are—whichever way you fall on the pronation scale, you need something to support you. ASICS knows pronation more than anyone else, and they've implemented their knowledge in this set of men's running shoes.
In three stellar designs (red-and-black are the editor's pick), you'll get the versatility to choose your optimal style to accommodate to the running attire you already have. These top rated running shoes are specifically engineered to provide you with minimal insole damage, so you'll be able to run without worry. While most top-grade running shoes for men are built to last, these go the extra mile. Actually, on average, they go an extra 500 miles. Many users have reported that their ASICS Gel-Kahana have lasted up to a thousand miles in total (way beyond the usual rating for men's running shoes), and they get more than their money's worth out of it. If you like running on the mountains check out our guide to the best trail running shoes.
NIKE Flex Experience Running Shoes
NIKE is known for their fantastic design, iconic logo, and the top rated running shoes for men—they come second to none when it comes to style. As the first choice for most men when it comes to running shoes, they have a lot of weight to bear, yet they never disappoint. With fantastic arch support and stability beyond compare, NIKE Flex has been the top choice for many men in America when they want gym or running sneakers.
Crafted completely of mesh and outfitted with a rubber sole, you feel taller and more powerful the second you rise in these shoes—it's really quite remarkable. The way the laces are designed, you get an integrated look, like you're wearing an evolved form of sneakers from the near future. While they hit the nail on the head when it comes to style, they also fit comfortably enough to keep joint pain at bay, yet sturdy and firm enough that you're not going to fall asleep in them. You have dozens of colors to choose from, stretching the famous designs that NIKE has been famous for since the beginning.
ASICS GT-2000 Running Shoes
ASICS knows exactly how to craft the most supportive shoes on the market. They're something of an authority figure on the science of your body's posture and structure, and they integrate their experience into every single model of men's running trainers. Breathable mesh means you won't have high-intensity odors arising from your soles when you kick these off, and seven different colors and styles give you more reasons to love these sneakers.
ASICS patented ComforDry sock liner is the only one of its kind; neighboring to that is the gel cushion system for the balls of your feet, where you make most of the impact and retain a lot of vibration from running. One problem that we all run into with running shoes is getting the right fit—we all have different types of feet, and it's a pain to figure out what works, and what doesn't. ASICS put in an exoskeleton system to contour to your feet in the best possible way, giving you a better fit. Make sure you also check our guide to the best waterproof running shoes for more great footwear.
Saucony Men's Grid Excursion Running Shoes
You run to get in better shape, and maintain a healthy lifestyle; nobody said you couldn't look awesome doing it. Saucony brings us one of the best men's running shoes on the market with several design choices, 3.5" measurements from the arch, and a blend of synthetic and mesh materials. Your running shoes should breathe, so you don't get left with rancid feet when you're all done. Nobody wants to smell that, even if it's just you at the end of your workout.
With the arch measurements, you get a more stable step with every single workout session. When you get into pronation (explained later in the guide), you want to ensure you won't be wearing down your shoes to an irreparable state. Going with a sturdy shoe that also has a good fit is the best way to begin. With heel-to-toe offset provided by Saucony, you're wrapped in support and proper comfort through every single workout. For more workout shoes check out our guide to the best CrossFit shoes.
Under Armour Charged Bandit 2 Running Shoes
Yes, these shoes are a sequel—we don't get it either, but we do get one thing: the awesomeness of these shoes. Not only do these shoes offer the unique style that Under Armour is famous for, but they come in over a dozen colors and styles, allowing you to match your men's running trainers to your workout attire; not the other way around.
Under Armour doesn't just make the most durable products in the world, they also make the most functional. Structure is a crucial component in your running shoes—they went ahead and inserted an internal heel cup to lock in your feet, giving you a more sound fit. If the low-top arch, synthetic material, and rubber sole don't do it for you, the Bemis tape next to your skin (for optimal comfort and virtually no ankle chafing from your socks) might be just what you're looking for. Between comfort, style, and function that won't quit on you, Under Armour is a sound choice when looking for the best men's running shoes.
Adidas Alphabounce Performance Running Shoes
You didn't think we'd finish this list without Adidas in here, did you? Adidas has a unique style all their own, which is a difficult image to brand in this industry. Available in over twenty different colors and styles, the Alphabounce comes as an extremely lightweight solution for a quick bounce in your step. In total, this pair of shoes comes in just over ten ounces. That's lighter than your single-serve morning cup of coffee.
Engineered mesh cradles your foot while Adidas' technology bounces back from every step you take, retaining its durable build. Textile lining and a rubbery exterior gives you a unique feel and encases the sock-like fit beautifully. You'll wonder if you're even wearing shoes when you throw these on—they are so lightweight and contour to your feet so nicely that you feel an extension of your body; not just shoes. Nothing's going to break through the engineered mesh, so run without boundaries.
NIKE Pegasus Air Zoom Running Shoes
NIKE rules the scene with decades of experience and designs that everyone can agree on, and they dropped every potential bit of wisdom into designing these shoes. Although these didn't hit the top of our list, they definitely hit the top of the mark on style. Choose from over twenty different looks, and be amazed by each and every one. Mesh exterior and a rubber sole gives you more of the same great durable quality that NIKE is famous for.
Construction contains Flyknit technology, giving you breathability when you're in the heat of your workout, and allowing optimal support so your joints won't feel a thing. Compare that against the Air Zoom insoles that give you a responsive step, minimalizing the wear-and-tear done to your shoes, and you've got a gorgeous masterpiece wrapped around your feet.
Running Shoes Buyers Guide and FAQ
Running shoes take a whole lot of heat as a whole. That's why it is quite important to place a couple of things under a microscope when planning to buy one. It is a given that these shoes need to be able to withstand a whole lot of pressure. But there is so much more to it. As such, here is some guidance when it comes to acquiring the best running shoes for you.
Features To Look For When Purchasing Running Shoes
Comfort - Seeing as running is already a strenuous activity to some, the best type of running shoe should be highly comfortable. Look out for features surrounding foot cushioning is the best way to get ahead here. The quality of the insoles or socks liners among other components plays a vital part.
Durability - As hinted before now, these shoes are bound to undergo a lot of rigorous conditions. The materials used to make them needs to be sturdy and durable altogether. Whether it is a synthetic blend or authentic fabric, it needs to be able to stand all types of terrains.
Flexibility - Being able to glide over all sorts of platforms is one attribute that running shoes need. Based on this alone, they need to be as flexible as can be. This also contributes to the general comfort these kinds of shoe offers.
Style & Fit - Just because these are running shoes does not instantly mean that they do not need to be attractive. The style should complement the user and for that to happen it should fit perfectly. Not only does a bad fit look awkward, but it could also end up causing unnecessary injuries.
Waterproof - Whether these are acting as everyday dressing shoes or actual running shoes, they need to be waterproof. Chances are that these shoes are going to come in contact with water at one point or the other. Having waterproof capabilities ensures the durability of the shoe.
Running Shoes FAQ
Q: Are running shoes really necessary?
A: Yes they are, these shoes provide a level of cushioning and support that other options don't bring to the table.
Q: How are running shoes different from regular sneakers?
A: The main difference is the fact that running shoes are wholly built for maximum movement. They also have an elevated heel for that extra cushioning and support.
Sign Up Now
GET THE VERY BEST OF GEARHUNGRY STRAIGHT TO YOUR INBOX