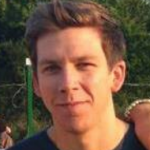 Fitness is your thing (or it isn't; not yet) and you want the very best running shoes to don your feet. It's more than a fashion statement—your running shoes impact your overall performance, and make up a great deal of how effective your workout is going to be. We've got the best running shoes, and the most comprehensive guide from our top researchers, showing you everything you could possibly look for in the best pair of men's running shoes.
The Best Running Shoe
Running Shoes Buyers Guide
There are a million models out there, and though we've narrowed down the very best, you still have to know what you're looking for in a pair of running shoes before you hit the checkout button. When you're looking to get the best pair of running shoes, there are far more factors to consider than you could have ever imagined. Thankfully, your researchers at Gear Hungry took care of the legwork for you once again.

Factors To Consider When Buying Running Shoes
You're not just buying a pair of shoes for style—you'll be exercising in them, you'll be making an investment in your fitness, and your overall health. It's a big deal. Take all of these factors into consideration, and you'll be certain to get the best fit for your feet every time.
Comfort Doesn't Mean Function – Your running shoes may not be the most comfortable, but that's okay. You want to look for the tightness of the fit, how it compliments your pronation (more on this further down in the guide), and everything in between. Function and comfort don't always go hand in hand. You want to make sure it's not hurting your feet, but don't expect to be walking in pillows.
Your Expected Use – Are you a veteran runner, or a lightweight that's just trying to shed some pounds? This goes into your decision. If you wear through your shoes often, you may be buying the wrong running shoes. Take a look at the material and the thickness—your expected use determines how quickly you're going to burn through your shoes. Consider it an investment.
Your Midsole – If you're going to run in these shoes for long stretches at a time, your midsole becomes increasingly more important. It should be supportive and comfortable (to a certain degree), but its durability matters a hell of a lot more. Once the midsole is gone, you'll be running on the treads of the bottom, so take a close look at how durable the insoles are.
Running Shoes FAQ
Q: How Tight Should A Running Shoe Fit?
A: Many people think that the tighter the fit, the better the workout. Well, those people are wrong, and for more reasons than one. You should have about an inch of space between your big toe, and the edge of your shoe. Your running shoe should be snug up against your ankle, including room for your sock. If you take off your running shoe after a workout and you see red lines indenting your skin where your socks are, your shoes are a hare's breath too tight. In some cases, if your running shoes are new, you'll just want to break them in a bit. Having them too tight can do more than make your skin itchy when you take your socks off.
Circulation – You're doing cardio, and that's all about getting your heart pumping so you can burn those calories, and tone your body. Well, your heart's going to have a hard time getting the full workout when your circulation is all jacked up. Your shoes are too tight, and you're ruining your workout as a result.
Nerve Damage – This one takes a lot of time, but if your running shoes are too tight and you're inflaming your joints and your skin with constant running, they can surround and suffocate your nerves and cause permanent damage over time. Again, this is a very slow process, but the effects aren't reversible.
Toe Alignment – If your shoes are too tight near your toes, you can actually misalign your toes by compressing them. Not only are you going to get super stinky feet as a result of this, but it can actually permanently bend your toes in a weird way.
Q: What Are The Widths Available In Men's Running Shoes?
A: The width of your feet play into how much wear and tear you end up with on your running shoes. However, it's also going to affect potential pain from running, so you want to be extra careful when picking your running shoes. According to the ASICS, there are four widths for men's shoes in the US, and they go a little something like this: Narrow, standard, wide, and extra wide.
Q: What Is Pronation And How Does It Affect Shoe Choice?
A: It's all about pressure and the way that your body reacts when you apply that pressure. It's about your feet rolling inward for sustainable impact, and what your body does with the kinetic energy associated with that impact. Think about this: every time you take a step, it's like smashing a rock against the ground. Vibrations are going to surge through it, but it's still going to be a sturdy, strong rock when all is said and done.
There are three different kinds of pronation, and yes, they absolutely affect your running shoe choice. Choosing the right pronation type can save you a lot of stress on your feet, as well. These are the types:
Underpronators – Neutral Pronators – Overpronators
Each of these different pronation types are going to heavily play into your shoe choice—here's a quick breakdown of what they mean, and what little perks to look for in your running shoes before you purchase them.
Underpronators – You'll see a lot more wear and tear on the exterior of your shoe as opposed to the interior, and you'll notice an outward tilt to your shoes.
Neutral Pronators – You won't notice any tilt to your shoes, but you're wearing down the soles of them at a slightly faster rate.
Overpronators – Near the heel of your shoe, you'll see a lot of damage, and you'll also notice an inward tilt alongside increased overall wear and tear.
Q: How Long Will My Running Shoes Last?
A: You invest a good amount of money into your running shoes, but you know as well as we do, you're hard on them. They're shaping your body, withstanding your weight during running, and pressing between your feet and the pavement on a constant basis. They're reliable, but how long before we have to send them to the farm upstate? It depends on a few things, so let's get started.
Wide/Flat Feet vs. Normal People
Guys, having wide feet or flat feet isn't a good thing for your shoes. Sorry to say, but you're going to burn through them quicker. If you have wide or flat feet, you'll see wear and tear hit your sneakers a lot quicker. Reason being is that we stretch out the fabric and the walls more easily, even on shoes that are designed for wide feet. You can shave off a good 20% of the figures we're about to give you.
The Material
Sounds simple, and at the same time, redundant—most shoes are made out of nylon, rubber, etc., so why would the material matter? It's about where the material is. If you have nothing but rubber hitting the ground on a constant basis, you're going to wear through them a lot faster. If there's a slightly more sturdy fabric intertwined with the contact point, you'll burn through them a little slower.
Dragging Your Feet
You know when you get to the end of a run, and it's absolutely killing you? You loosen up on your form, and your feet scrape the ground a bit. That's shredding the rubber and any other materials associated with the contact point. The cure? Pick up your feet and run with a proper form, even when you don't want to anymore.
After reading some of the preventative measure (and reasons why you burn through your shoes so quickly), you're probably expecting some numbers—here they are.
Minimalist Shoe Design – 300 Miles (240/flat or wide)
Medium-Budget and Build – 400 Miles (320/flat or wide)
Thick, Durable Build – 500 Miles (400/flat or wide)