Fisher Space Bullet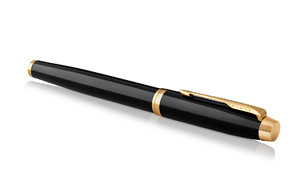 Parker IM Fountain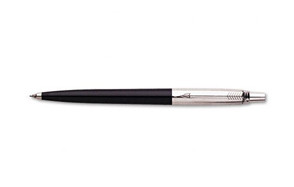 Parker Jotter Retractable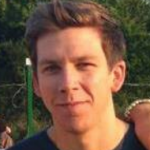 Work pens have come a long way since the days of the quill. Today it seems there are as many types of pens as there are people to use them. Everything from gold plated fountain pens to super cheap disposable ballpoints that form the bulk of pens sold worldwide. In this review guide we're going to take a look at the top pens for work. For this list we're going to assume that you have a position of some authority and that you are looking for more than one of those disposable convenience store pens. Remember the opinions expressed here are those of our product review experts.
The Best Pen For Work
Writing Pen For Work Buyers Guide & FAQ
Here are some common questions people have about work pens.

Q: What's The Best Pen For Work?
A: Any of the pens in our list will qualify as a potential "Best pen". That said, if you are a lawyer in a prestigious firm you may want a luxury fountain pen like the Ideapool. If you are a corporate executive a high-end ball point like the Montblanc may be more suitable to you. And if you are an architect you may want something more practical like the Pilot Razor.
Q: Which Style Of Pens Is Best For Lots Of Writing?
A: Typically that would be ballpoints. They don't need to be refilled constantly and the line they produce is predictable and of consistent quality. There are many models of ballpoint pen so whether you would like something luxurious or something more prosaic there is a ballpoint pen for you.
Q: What Pen Is Best For A Left Hander?
A: Because of the particular mechanics of writing left handed some pens – most notably fountain pens – can become clogged with paper as you write. Because of this ballpoint pens or even plastic tipped pens like Sharpies can be useful for those who write left handed. There's no tip to clog and the line quality is nice and even.
Q: What Pen Is Best For A Right Hander?
A: Any of the pens above will serve you well if you are right handed.
Q: What Pens Don't Smudge?
A: Typically ballpoint pens are prized both for the consistent quality of their line and the fact that they don't put so much ink on the paper at any one time that it will wind up smudging.
Things To Consider When Buying A Professional Pen
When purchasing a work pen, particularly a high end work pen, there are a number of things to consider. We can't say "You should pick this or that pen"; that is up to you. But make sure you give some thought to each of the following:
Type of Pen – The basic types of pen are rollerballs, ballpoints, fountain pens and felt tips. Which one is right for you will in large part depend on your position within the organization, how often you use your pen and what you use it for. You don't want to take out a 29¢ pen you bought at the 7-11 to sign an important contract. Likewise, there's no need for fountain pens on a loading dock.
Price – Luxury pens like the Montblanc profiled above can run as high as $200. That's a lot to spend on a single writing instrument, yet it may be necessary to maintain a certain image. Choose the pen that is right for your situation and then pay whatever you need to pay for it.
Materials – Many executive pens are made from high quality resins while true luxury pens will have cap and barrel hand-crafted from celluloid, hardwoods or silver. Of course some will even come with gold plating. You may also want to consider the finish material. Natural lacquers produce a beautiful deep finish that glows. Other finish options are colored resins and less expensive, paint-based lacquers.
Line Quality – Most high end writing instruments will produce a full, consistent line. On the other hand there are fountain pens which are designed specifically to produce a variety of line qualities depending mostly on the nib you've chosen but also on the amount of pressure you apply, the ink flow and the angle you choose to write at.
Conclusion
Work pens are a little world unto themselves that play a subtle but important role in telling the larger world who you are and where you're going. We hope you found this information helpful and be sure to check back soon for more product reviews, guides and information from gearhungry.com.