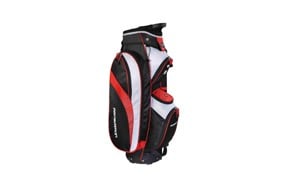 Prosimmon Professional Tour Bag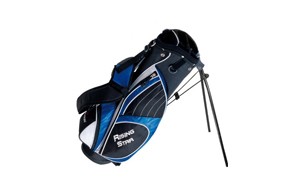 Paragon Rising Star Jr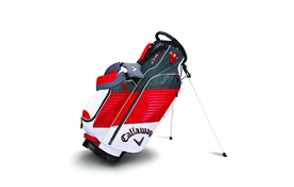 Callaway 2017 Chev Stand Bag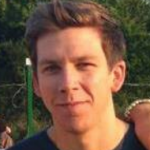 Clubs try to sell them to you, "experts" try to say that you need more than you actually do. We're enthusiasts – every golf bag on this list has been used by a staff member at Gear Hungry or our close friends. You don't need to spend a fortune or get all the extra fancy fixings; you need function, appropriate weight, and durability. Once again, we're here to hook you up with the best of the best from the far reaches of the internet.
Best Rated Best Golf Bags in 2018:
Golf Bag Buying Guide
Whether you're a rookie or you're a course veteran, you'll be able to learn something in our comprehensive guide. We're about to explain different bag types, cleaning and maintenance, tips to avoid problems from forming, and all the little fixings that you may (or may not) want in your golf bag.

Q: What is a Golf Bag?
A: These are primarily designed to carry around your clubs from hole to hole, even if you're using a golf cart. Depending on your frequency of use, whether it's recreational or professional, you may encounter times where you wish you had all the little details that turn your golf bag into a mobile golfing headquarters. Let's talk about that.
Different Types of Golf Bags
Carry Bags - Designed for lightweight travel, these make your game a little quicker, and don't require you to hire a caddy. In some cases, you can even avoid using a cart if you want to get a workout without killing your back. These are the ultimate weekender golfing bag; recreational use, lightweight travel, easy to pack. These don't come with extra pockets or features on average.
Cart Bags - If you're taking the cart with you everywhere you go, you can leave your bag attached to it. These usually come with as many additional pockets as possible for rain covers, umbrellas, and extra slots for golf balls and spare tees.
Staff/Tour Bags - Recommended for professional use only; don't be a hero and go for this type unless you know what you're doing. These can weight up to ten pounds on their own without a single item in them. Imagine the weight of your clubs and additional items on top of that.
Stand Bags - A totally viable option for the golfer who wants to carry his own clubs. You won't have a caddy dropping your bag on the dirty ground; you can stand this up on its own, and access everything you need without it getting dirty.

Q: How to Clean Your Golf Bag
A: There's a quick, two-step process to clean out your bag. Keep in mind that even if you don't notice any debris, it's always a good idea to clean out your golf bag the second you can. It's easy for bits of dust and dirt to get in, attain moisture, and attribute to mold and mildew that you'll find on your next trip. Nobody wants that. Here's what to do:
Start with a bristle brush; plastic bristles will work fine, just ensure that they're durable enough to get the job done. You want to tilt your bag upside down and begin gently brushing the entire exterior of the bag. The vibrations from the brush and gravity of the bag being upside-down will allow small clumps of dirt/pockets of sand to fall out on their own.
Use a damp (not soaked; you shouldn't be able to squeeze water out of it at all), and wrap it around your hand. Use it to get in the corners of your additional pockets, your dividers, and anywhere else that's open to the elements when you're out on the course.
If dirt persists, use that bristle brush with a vinegar solutions (one part white distilled vinegar, two parts water) and give it another go.
The important part is to keep items out of your bag, and keep it in a cool, ventilated area for any remaining bits to dry out before stashing it away. Keep mildew out, keep the durability of the bag going for years.
Things to Consider When Purchasing a Golf Bag
Divider System - You have a nice set of clubs, and you don't want them clanging together in the middle of your golf trip. A divider system can be simple, only having two or three compartments, or you can have up to fourteen individual slots for each and every club you own. The more dividers, the more expensive the bag, and often times it attributes up to 1.2lbs to the overall weight.
Weight - Your equipment can get mighty heavy; going with a lightweight bag helps reduce your loadout, so you spend less time applying icy hot patches and more time doing what you love - golfing.
Size - This comes down to your clubs. If you're a true golfer (or at least an enthusiast), you should know the dimensions of your set, and apply that knowledge to the dimensions of the bag you choose. As with anything, the larger the size, the more fabric is used, and the more it will end up costing you.
Pockets/Compartments - Simple enough; you want to hold extra golf balls, tees, perhaps an additional glove or even a sports bottle. Pockets and compartments are nice, just don't get a bag with way more than you need.
Towel Rings - You pay good money, you work your rump off to purchase a good, quality golf bag, so you would reasonably want it to remain nice and clean. A towel ring gives you quick access to a rag to wipe of dirt or mud before it can stain or embed itself into the fabrics of your golf bag.
Rain Covers - We'll be the first ones to admit we overlooked this little feature. It wasn't until it started to come down heavily that we realized the mistake we'd made. Woops. Rain covers are your saving grace when it comes to protecting your equipment. Rookie golfers make the mistake of brushing this feature off, but it really is a lifesaver.
Umbrella Holder - These are pockets that are specifically designed to accommodate your umbrella. They're awkward items, but these pockets make it simple to store and retrieve. If you're dee enough into your game that you don't want to hit the road when it rains, you need full preparation (especially if you're acting as your own caddy).