Best Marine GPS Systems In 2022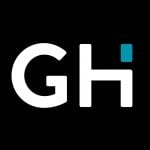 This product guide was written by GearHungry Staff
Last Updated
January 22, 2018
GearHungry Staff
GearHungry Staff posts are a compilation of work by various members of our editorial team. We update old articles regularly to provide you the most current information. You can learn more about our staff
here
.
GearHungry may earn a small commission from affiliate links in this article.
Learn more
It's no exaggeration to say that the nautical GPS or, as it's commonly known, the marine GPS has changed boating forever and in numerous ways much in the way the hunting GPS has changed that activity. The marine GPS today can help guide boats flawlessly across the largest oceans, enable fishermen to locate fish and paint an accurate picture of the underwater terrain so that vessels navigating close to shore don't wind up on the rocks. Navigational skills that used to take years to master are becoming – dare we say – obsolete as a position accurate to within a couple of feet is now available at the push of a button 24/7/365 from anywhere in the world. Many marine GPS devices today also feature fishfinder GPS which takes much of the mystery and luck out of locating the best fishing grounds while others ceaselessly scan the ocean, harbor, lake or river floor and alert you to dangers.
As we move into this brave new world of GPS marine navigation, charting, fishing and more the only relevant question becomes "Who makes the best marine GPS device?" Below we're going to answer that question by fixing the spotlight on what we consider to be the 7 best marine GPS devices available today. You'll notice the list seems a bit Garmin heavy but that's not because anyone here has a stake in Garmin. It's because they currently dominate the industry the way Google dominates search. That said, let's get started.
The Best Marine GPS
Garmin Striker 4 Marine GPS
The Striker 4 marine GPS and fishfinder from Garmin features built-in GPS and the company's CHIRP transducer for a noticeably higher level of clarity when it comes to denoting schools of fish large or small as well as delineating underwater structural anomalies. As such, any boat owner whether engaged in fishing or any other activity that may require moving outside normal channels would do well to have one of these on board at all times. The underwater realm is the last great frontier. Unlock its secrets with the Garmin Striker 4 marine GPS.
The high performance CHIRP fishfinder/marine GPS combo allows you to identify your potential catch and mark it with a high degree of accuracy for later reference. The ability of the 77/200 kHz transducer to accurately record underwater structures both natural and manmade allows you to navigate safely under all conditions regardless of location. It can also be of enormous value when navigating in a heavy fog. While the graphics as we noted above are 2005 all the way they nonetheless accurately pinpoint areas of danger or interest so your trip can be both more profitable and safer. That's because CHIRP continuously sweeps a full range of frequencies and performs a comprehensive analysis in microseconds continuously returning an array actionable data for your consideration. (CHIRP can also be easily upgraded.) The whole unit is held firmly in place via a suction cup mount. Whether you're sport fisherman, commercial fisherman, treasure hunter or ferry operator you'll be glad you invited the Striker 4 marine GPS on board.
CHIRP technology allows for greater detail regardless of your line of interest
Identify fish, mark them and return later
3.5 inch diagonal color display is one of the larger out there
Simple keypad operation does not require steep learning curve
Attractive price point
Info is accurate but graphics are decidedly lo-res
Garmin GPSMAP 78sc Waterproof Marine GPS
The Garmin GPSMAP 78sc Waterproof Marine GPS features a clean, easy-to-use design, a 2.6 inch LCD color screen and amazingly it will float if dropped in the water with no ill effects. That waterproof design is a big plus but not the only one on display with the GPSMAP 78sc marine GPS. It also features a dedicated man overboard button that instantly marks the spot of the incident allowing you to relay it immediately to the Coast Guard and other nearby vessels. There's also a barometric altimeter, an electronic compass and a full array of preloaded charts covering the US coast.
The 78sc marine GPS from Garmin is both user and marine friendly (save the screen size) and is an invaluable navigational tool for commercial vessels or private yachts, sailboats, and family fishing boats. The ability to instantaneously share your waypoints, routes, and even geocaches means the days of simply disappearing at sea are effectively over. Someone will know where you are and the route you've to take to get there, should trouble arise, and they can share that information with the Coast Guard and others. While the high sensitivity GPS for boats tells you where you are the built-in 3-axis compass and barometric altimeter will allow you to plot a timely and accurate course back to safety or back to that special fishing ground you discovered on your last excursion. Should waves crash over the bow and your 78sc marine GPS wind up sloshing about on the deck it's no problem as the unit is completely waterproof. And in the event one of those waves should take someone overboard with it there's the dedicated man overboard button that allows you to mark the exact spot where it occurred. No more navigating in circles with the 78sc marine GPS from Garmin. This also makes a great gift for fishermen in your life.
A full complement of detailed charts of US coastal regions
8 logically laid out navigation buttons including 'page', 'menu', 'find' and 'man overboard or MOB
Triple access electronic compass built in
Waypoints, routes and more can be automatically shared from this handheld marine GPS with compatible devices
Powered by 2 AA batteries (included)
160 x 240-pixel screen resolution means bring your reading glasses
Garmin GPSMAP 78 2.6-Inch Marine GPS
Like its big brother the 78sc the Garmin Marine GPSMAP 78 GPS navigator is full of useful features and boasts a clean, easy-to-use design that allows you to safely and effectively find your way either in the open ocean or the inlet near your home. Like the 78sc it's also completely waterproof and will float. Those who worry that a floating marine GPS device may still work afterward but the SD card will be ruined worry in vain because the microSD card for the 78 is tucked neatly into the waterproof battery compartment. Between preloaded maps and the optional BirdsEye Satellite imagery you'll have the world covered with the Garmin 78 marine GPS.
The Garmin 78 Marine GPS Navigator with 2.6 inch screen is the precursor to the 78sc marine GPS and is a fine GPS marine navigation unit in its own right. Responsive, versatile and able to take a hit from the weather you'll find your way through the deepest water or unfamiliar shallows using the high performance GPS, tri-axia compass and the plethora of maps available for download. If you really want to win the gold medal for best prepared subscribe to the BirdsEye Satellite Imagery service and have the world at your fingertips. If you don't currently have a marine GPS device on your vessel or you're sporting an older model it's time to move up to the 78 series marine GPS from Garmin and make the most of each outing.
Fully waterproof and floats in water
1.7 GB of built in memory to store maps
Transflective display screen
WAAS enabled GPS
Resolution is lost when zooming in
Comes with only the base map built in
Humminbird HELIX 5 CHIRP Marine GPS
The 5-inch WVGA display of the Humminbird Helix 5 CHIRP marine GPS is a welcome respite from some of the smaller displays that are often part and parcel of marine GPS devices like this. But that's just the start of the units many incredible features. The CHIRP (Compressed High-Intensity Radar Pulse) broadband sonar represents a huge step forward in plotting and understanding what's beneath the surface. While above the waves the high sensitivity GPS for boats keeps track of your movements within a few feet even on the rolling sea.
With its comparatively large display you'll be able to locate fish, scan the depths, and navigate unfamiliar waters easier and faster than you ever thought possible. The Helix 5 marine GPS comes ready to go with its internal GPS chart plotting and its ability to move seamlessly from GPS to fish finder and back again. If you wish you can display both features side by side. The Humminbird Helix 5 marine GPS also features something it calls "Clear Mode" which eliminates clutter, allowing you to home in on the bigger individual fish and "Max Mode" which ramps up fish identification to even more effective degrees and is likely what you'll want to use to identify schools. All in all the Helix 5 marine GPS and fish finder from Humminbird is easy to use and effective and will help ensure you don't return from your fishing venture empty-handed or get lost in the process.
A full 5 inch WVGA display panel
CHIRP broadband sonar emits high intensity pulse for more accurate rendering
SD card located in the waterproof battery compartment, protected from the elements
Built in Anima Cartography allows you to make the most of the GPS data
Max depth 2500 feet
Can entail a bit of a learning curve
Lacks standby mode that would allow you to save battery power
Garmin Striker Plus Marine GPS 5CV with Transducer
The Garmin Striker Plus 5CV is one of the most advanced GPS units available to fishermen. It has a mix of features that make it perfect for boat trips and fishing excursions, providing you with detailed information about what is happening beneath the surface. The GPS allows you to mark waypoints, create routes, view the speed of your boat, and draw custom maps (with 1' contours). That means you can have the perfect trip completely planned out before you ever step onboard. The in-built memory allows it to store up to two million acres worth of maps. 
All of the information is displayed on an impressive five-inch display. Designed to be easily readable in direct sunlight, you can mount the Garmin Striker Plus 5CV on your boat's dashboard and have it as a permanent fixture. For detailed information about the fishing conditions, Garmin has built a CHIRP ClearVü Scanning Sonar into the unit. This provides you with an image of what is passing beneath your boat, so you can strike when the time is right. The image provided is nearly photographic, allowing you to identify the size (and maybe even type) of fish that has passed beneath. 
CHIRP technology lets you see what passes beneath your boat
5" screen is easy to read in the sunlight 
Easy to map out detailed routes 
Shows speed of the boat 
Marine GPS Systems Buying Guide
A lot of us love heading out on the boat, drifting out to sea, and having a great day. However, we're not all directionally gifted, and we could use a little bit of help getting back to shore. That's where your marine GPS comes in. If you're going to hit the open sea, you're going to need a little buddy to help you navigate, find new destinations, and get back home safe and sound. That's where our handy list comes in—use these tidbits of information to help you decide what you need in a marine GPS.
Q: What Is A Marine GPS?
A: Basically, it's the same GPS that you have built into your phone or your car, but it's specifically designed for being out on the water. There's a bunch of spots that you wouldn't be able to use your phone at, especially when you're in the middle of the ocean. These are different, and designed to help you navigate the open waters and return home safely. They use satellites that are specifically designed to receive your signals and aid you as quickly as possible.
Q: Why Navigation Is Important When At Sea?
A: If it's not obvious, safety is the number one concern. If you were to head out to do some deep sea fishing (think 3-5 miles out to sea or more, depending on how hardcore you are), the dwindling horizon of the shoreline can quickly disappear. Finding your way back can be a pain, but it can also be worrisome. If you're lost and can't find out which way the shore is after a fun day, you're going to panic, and that panic isn't going to help you navigate. Your GPS is the key to safety, and to getting some accurate predictions on timing. Find out when you're going to make landfall.
Things To Consider When Buying A Marine GPS
Like any piece of inspired tech, a marine GPS has a bunch of features that you ought to be on the lookout for. We've broken down the list by category so you can assess every single model we've found for you, and find out what makes them tick. The process of this is pretty straightforward—you're either boating out to sea, or you're not. There's not a lot of preferences on these; you simply need to go with what's going to contour to your lifestyle more. Deep sea fishing or just boating around a new area; you need a marine GPS.
Maps Included - This is something you've probably encountered with your own GPS system in your car. If you plan to hit the docks of Barcelona or you want to take a dive in the Mediterranean sea, you're going to have to know where you're going. If you're not travelling, the maps included portion of this list isn't going to matter too much, but since your marine GPS system doesn't come with 100% of the world already loaded into its system, you need to ensure that the places you want to visit will be loaded in, or prepare to purchase additional map cards.
Portability - Some of these units are mounted directly to your boat, while some are handheld. If portability is important to you (if you're going to boat-hop from yours to your buddy's, your GPS system is basically going to stay put), then you need to put it at the top of the list. When you spend so much time out at sea, you don't want to forget your GPS system or simply neglect to bring it due to the time it takes to dismount it from your boat.
Power Options - Is your model of choice charged by USB, AC adapters, or did you happen to get a connectable mini solar panel to ensure you're never without it? The power options matter, especially if you forget to charge your GPS in between uses and there's no time to get another battery or find another power supply area.
Waterproof - It sounds like all marine GPS models should be waterproof, but they're not. Most mounted units actually are not waterproofed because there's a far less likely chance that they're going to be dropped in the water. You'd have to dismount them, and it doesn't seem like you're going to do that. Waterproofing is important—if you were to hit a few waves when the waters got rough, you'd want your GPS system to withstand it and keep working for you.
Reliability - You're getting a marine GPS system for the sake of reliability, but this is where it gets tricky. Some companies don't have dedicated satellite bandwidth, so you end up piggybacking on another satellite and barely getting a signal when it's at peak times of use. That's the opposite of reliability—you want to be certain that your marine GPS isn't going to quit on you, no matter what.
Display - This one matters more than you think. If you can't really see the display, then what's the point? Some displays are small and difficult to see, while others don't have a high enough resolution for users to maker out all the exact details. With our list, we've done the best to ensure that these products have good resolutions and displays so you don't have to spend all day squinting at the screen.
Price - Price is always going to be a defining factor in any purchase, especially when it's high-grade tech like this. You have to assess what your priorities are, and how much you really need a marine GPS before diving head-first into buying one. Take all the features into consideration—you're out at sea, and a lot can happen to your equipment. If you're going all-in, be certain to get any additional attachments. If your GPS isn't waterproof, get a waterproof dome. If you won't want it falling into the water, get a hook-and-chain. Be proactive.
Conclusion
The marine GPS today is a marvel of modern technology that sweeps hundreds of years of development in analog navigational devices off the table. They'll enhance your ability to navigate to any destination in any weather, help you locate fish, warn you of underwater hazards and obstacles and alert others to your route and last known location should anything unfortunate transpire. Just as homeowners should always have an emergency radio handy anyone who owns a decent size vessel of any kind should have a marine GPS device front and center on the bridge. The marine GPS will make your life simpler, easier and more profitable.
We hope you found the above reviews of the best fixed/best handheld marine GPS and fish finder GPS reviews helpful in determining which one of these high performance products is right for you. Remember to bookmark us and stop back often for new product reviews and comparisons from gearhungry.com.
Sign Up Now
GET THE VERY BEST OF GEARHUNGRY STRAIGHT TO YOUR INBOX