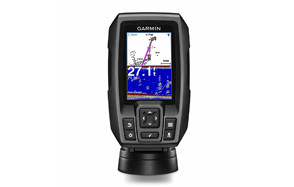 Garmin Marine Striker 4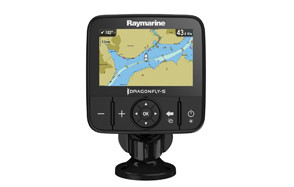 Raymarine Dragonfly 5M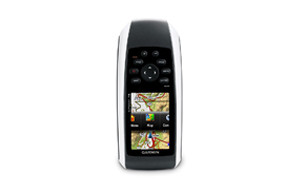 Garmin GPSMAP 78 2.6-Inch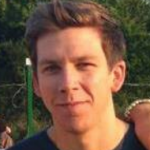 It's no exaggeration to say that the nautical GPS or, as it's commonly known, the marine GPS has changed boating forever and in numerous ways much in the way the hunting GPS has changed that activity. The marine GPS today can help guide boats flawlessly across the largest oceans, enable fishermen to locate fish and paint an accurate picture of the underwater terrain so that vessels navigating close to shore don't wind up on the rocks. Navigational skills that used to take years to master are becoming – dare we say – obsolete as a position accurate to within a couple of feet is now available at the push of a button 24/7/365 from anywhere in the world. Many marine GPS devices today also feature fishfinder GPS which takes much of the mystery and luck out of locating the best fishing grounds while others ceaselessly scan the ocean, harbor, lake or river floor and alert you to dangers.
The Best Marine GPS
As we move into this brave new world of GPS marine navigation, charting, fishing and more the only relevant question becomes "Who makes the best marine GPS device?" Below we're going to answer that question by fixing the spotlight on what we consider to be the 7 best marine GPS devices available today. You'll notice the list seems a bit Garmin heavy but that's not because anyone here has a stake in Garmin. It's because they currently dominate the industry the way Google dominates search. That said, let's get started.
Marine GPS Systems Buyers Guide
A lot of us love heading out on the boat, drifting out to sea, and having a great day. However, we're not all directionally gifted, and we could use a little bit of help getting back to shore. That's where your marine GPS comes in. If you're going to hit the open sea, you're going to need a little buddy to help you navigate, find new destinations, and get back home safe and sound. That's where our handy list comes in—use these tidbits of information to help you decide what you need in a marine GPS.

Q: What Is A Marine GPS?
A: Basically, it's the same GPS that you have built into your phone or your car, but it's specifically designed for being out on the water. There's a bunch of spots that you wouldn't be able to use your phone at, especially when you're in the middle of the ocean. These are different, and designed to help you navigate the open waters and return home safely. They use satellites that are specifically designed to receive your signals and aid you as quickly as possible.
Q: Why Navigation Is Important When At Sea?
A: If it's not obvious, safety is the number one concern. If you were to head out to do some deep sea fishing (think 3-5 miles out to sea or more, depending on how hardcore you are), the dwindling horizon of the shoreline can quickly disappear. Finding your way back can be a pain, but it can also be worrisome. If you're lost and can't find out which way the shore is after a fun day, you're going to panic, and that panic isn't going to help you navigate. Your GPS is the key to safety, and to getting some accurate predictions on timing. Find out when you're going to make landfall.
Things To Consider When Buying A Marine GPS
Like any piece of inspired tech, a marine GPS has a bunch of features that you ought to be on the lookout for. We've broken down the list by category so you can assess every single model we've found for you, and find out what makes them tick. The process of this is pretty straightforward—you're either boating out to sea, or you're not. There's not a lot of preferences on these; you simply need to go with what's going to contour to your lifestyle more. Deep sea fishing or just boating around a new area; you need a marine GPS.

Maps Included - This is something you've probably encountered with your own GPS system in your car. If you plan to hit the docks of Barcelona or you want to take a dive in the Mediterranean sea, you're going to have to know where you're going. If you're not travelling, the maps included portion of this list isn't going to matter too much, but since your marine GPS system doesn't come with 100% of the world already loaded into its system, you need to ensure that the places you want to visit will be loaded in, or prepare to purchase additional map cards.
Portability - Some of these units are mounted directly to your boat, while some are handheld. If portability is important to you (if you're going to boat-hop from yours to your buddy's, your GPS system is basically going to stay put), then you need to put it at the top of the list. When you spend so much time out at sea, you don't want to forget your GPS system or simply neglect to bring it due to the time it takes to dismount it from your boat.
Power Options - Is your model of choice charged by USB, AC adapters, or did you happen to get a connectable mini solar panel to ensure you're never without it? The power options matter, especially if you forget to charge your GPS in between uses and there's no time to get another battery or find another power supply area.
Waterproof - It sounds like all marine GPS models should be waterproof, but they're not. Most mounted units actually are not waterproofed because there's a far less likely chance that they're going to be dropped in the water. You'd have to dismount them, and it doesn't seem like you're going to do that. Waterproofing is important—if you were to hit a few waves when the waters got rough, you'd want your GPS system to withstand it and keep working for you.
Reliability - You're getting a marine GPS system for the sake of reliability, but this is where it gets tricky. Some companies don't have dedicated satellite bandwidth, so you end up piggybacking on another satellite and barely getting a signal when it's at peak times of use. That's the opposite of reliability—you want to be certain that your marine GPS isn't going to quit on you, no matter what.
Display - This one matters more than you think. If you can't really see the display, then what's the point? Some displays are small and difficult to see, while others don't have a high enough resolution for users to maker out all the exact details. With our list, we've done the best to ensure that these products have good resolutions and displays so you don't have to spend all day squinting at the screen.
Price - Price is always going to be a defining factor in any purchase, especially when it's high-grade tech like this. You have to assess what your priorities are, and how much you really need a marine GPS before diving head-first into buying one. Take all the features into consideration—you're out at sea, and a lot can happen to your equipment. If you're going all-in, be certain to get any additional attachments. If your GPS isn't waterproof, get a waterproof dome. If you won't want it falling into the water, get a hook-and-chain. Be proactive.
Conclusion
The marine GPS today is a marvel of modern technology that sweeps hundreds of years of development in analog navigational devices off the table. They'll enhance your ability to navigate to any destination in any weather, help you locate fish, warn you of underwater hazards and obstacles and alert others to your route and last known location should anything unfortunate transpire. Just as homeowners should always have an emergency radio handy anyone who owns a decent size vessel of any kind should have a marine GPS device front and center on the bridge. The marine GPS will make your life simpler, easier and more profitable.
We hope you found the above reviews of the best fixed/best handheld marine GPS and fish finder GPS reviews helpful in determining which one of these high performance products is right for you. Remember to bookmark us and stop back often for new product reviews and comparisons from gearhungry.com.