Coolest Beer Koozies in 2022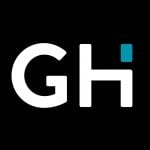 This product guide was written by GearHungry Staff
Last Updated
April 16, 2018
GearHungry Staff
GearHungry Staff posts are a compilation of work by various members of our editorial team. We update old articles regularly to provide you the most current information. You can learn more about our staff
here
.
GearHungry may earn a small commission from affiliate links in this article.
Learn more
The humble beer koozie has a lot of pseudonyms including candom, bottle jacket, beer sleeve, can cooler and more. But whatever you call them you have to admit that summertime just wouldn't be as cool and refreshing without them. As with all products there are great beer koozies and ones you shouldn't waste your time on. Below are the 14 coolest beer koozies for 2019.
The Coolest Beer Koozie
RTIC Stainless Steel Beer Koozie 12oz
The final frontier when it comes to beer koozies has always been the top. RTIC addresses that historical weak link in koozie design with their Stainless Steel 12 oz Can Cooler. The lid locks down to create an effective seal against heat transfer, which means this 18/8 double walled insulated beer koozie is also an outstanding vessel for transporting small amounts of hot liquid. You can search the world for a lidless koozie that will keep your beer cold during the 4th of July picnic this year, or you can cut to the chase and pick up the RTIC Stainless Steel Can Cooler. With its airtight seal and no sweat design your drink will stay frosty and your hands will stay dry while you watch the rockets' red glare.
Thermos Stainless Steel Beer Koozie
Thermos knows a thing or two about keeping drinks hot and/or cold. Their products have been staple items on construction sites the world over for decades. So it only follows that their Steel Beverage Can Insulator would be up to the task of making sure your brew doesn't turn into 12 oz of lukewarm lager. The Steel Beverage Can Insulator will keep a single 12 oz can icy cold for up to 3 hours and it's sweat proof design means it won't leave water rings on your furniture in the process. Whether you're on an epic road trip, tailgating before the big game or kicking back in the campground on a lazy July weekend this beer koozie with its double wall stainless steel design and insulated lid will deliver the chills.
YETI Rambler Vacuum Insulated Stainless Steel Beer Koozie
YETI makes some outstanding insulated water bottles and they've taken the expertise they've developed there and applied it to the beer koozie. The result? The Rambler Vacuum Insulated Stainless Steel Colster. The lock-and-load gasket grabs hold of your brewski and doesn't let go until you want it to. And like the Thermos the YETI features sweat free design so you don't have to worry about water rings all over your backyard deck. But unlike most other koozies this one is also designed to fit into any standard size cup holder. That sleek design, 18/8 stainless steel throughout and the ability to keep your drink cold for hours make the YETI Rambler a koozie to be reckoned with.
ORCA Rocket Bottle Cup and Can Holder
At nearly 11" tall the ORCA Rocket Bottle Cup and Can Holder is a pretty big device but you're not likely to mind because it does such an outstanding job keeping your bottled beer cold. It's crafted from 18/8 stainless steel with neoprene strips that line the inside and produce a nice snug hold for your glass-bound beverage. The koozie features double-wall vacuum insulation from bottom to top along with a durable polymer cap. It will keep your bottled beverage icy cold for up to 12 hours. For good measure there's a bottle opener built into the base of the ORCA. And if you're offered a can of beer the ORCA can handle that too. Just screw off the upper section and slide your can into the lower. Be sure to also check out our list of the best growlers for more great items like this. 
Asobu Frosty Beer 2 Go Stainless Steel Cooler
Like the ORCA the Asobu Frosty Beer 2 Go is a 3 piece stainless steel cooler that is built to accommodate both bottles and cans. The Asobu however is designed to accommodate a wider variety of bottles than the ORCA and that's good no matter how you cut it. The FB2G is built to fit snugly into all standard sized cup holders and with its double walled stainless steel construction will keep your drink nice and cold for 8 – 10 hours at a pop. It also features a built in beer bottle opener and is available in an array of attractive colors. If you enjoy heading to the beach on those long hot summer weekends the Frosty Beer 2 Go is a must have. As an added bonus it's also great for taking hot cocoa or coffee to the football game when the weather turns cold.
Current Co. Slim Can Cooler Sleeves (5 Pack)
Next up, we've got a five-pack of Current Co. Slim Can Cooler Sleeves. Now, we'll be the first to admit it – these beer koozies aren't very high tech. It's basically a sock for your beer. But don't let that put you off because simplicity is often at the heart of ingenious design. These cooler sleeves might look like cotton socks but they're actually made from neoprene, a material known for its awesome insulating ability. We're not sure about the exact details but this sleeve will keep your beer cold for a long time. You won't feel like you have to kill in five minutes. 
These cooler sleeves are specifically designed for slim 12oz cans but you can get them in a bunch of different sizes. They come in five stunning pastel colors and have a silver top trim with the company logo on, to complete the look. We reckon that these are some of the best-looking beer koozies on the market, so if you want to drink in style buy this five-pack of Slim Can Cooler Sleeves.
The Chuggie Coolie is probably the best-designed beer koozie on the market, especially if you're a smoker. We're not going to promote smoking but if you already do, you'll probably love this beer koozie. It has two integrated pockets on the front – one for your cigarette packet and one for a lighter. Then, on the back of the beer koozie, there's a bottle opener. The Chuggie Coolie has everything covered. If you're not a smoker, you'll just have to find something else to keep in the pocket. It's made from neoprene, which means it has amazing insulating properties. Plus, as you can see from the product pictures, it has attractive stitching on the outside of the koozie.
Coleman Lounger Stainless Steel Can Insulator
The Coleman Beer Can Insulator is made from 18/8 kitchen-grade stainless steel which incorporates double-wall vacuum insulation to effectively lock in temperature and keep your drinks cold for hours and there is no external sweating on the bottle despite the frozen contents of the can. The Coleman Can Insulator makes use of patented flexible gripper fins that helps to hold bottles and cans in place. At the base of this koozie is a silent non-marring rubber which protects furniture and surfaces from condensation marks. The rubber base also prevents the koozie from slipping in your hands making it easy and convenient to hold your drinks.
It is 100% BPA free and it comes in neutral colors and is very compatible with cans and bottles of all sizes. The Coleman beer insulator is highly durable and this is mainly because of its rubber base which prevents the bottle from slipping off surfaces. It is perfect for indoor or outdoor use and is capable of keeping your drinks cold no matter the outside temperature. It is easy to clean and can also be hand washed. It also has a nice firm hold and it is able to fit in most cup holders. Though the Coleman may be a bit low tech, it is unquestionably effective at its job: keeping drinks cold.
Thermos Stainless King Can Insulator
Thermos makes their second appearance on our list (which shouldn't surprise anyone) with their Stainless King Can Insulator. Like a lot of insulated koozies the King Can is a bit bulky. But unlike most insulated koozies this one addresses that situation by engineering a recessed horizontal channel into the design that allows you to get a much better grip on your brew than you otherwise would. The unique 360 Degree lid allows you to close your eyes and drink from anywhere on the lid; essentially funneling liquid from the mouth of the can to wherever you are. It's built the way you expect a Thermos product to be built and backed by a manufacturer's warranty.
ThinkGeek Kegzie Beverage Cooler
The ThinkGeek Kegzie Beverage Cooler occupies a grey area between eye-catching novelty and efficient beverage cooling device. Somehow the geeks at ThinkGeek have managed to squeeze around a half hour of cooling out of a very skimpy keg-shaped koozie that doesn't look like it could keep something cold in the arctic. The keg shape is sure to be a hit – there's little doubt about that – and the ribbed design actually makes the Kegzie remarkably easy to hold. It's light, fun and effective. What it isn't is particularly cheap. Still, it isn't every day you come across a novelty act that actually works, so the Kegzie earned a place on our list for that reason alone.
The Scorzie Beverage Cooler is another novelty koozie that makes the list because of the audacity of its premise and the fact that it does a good job keeping your drink cold. Promoted as a way to keep score while you enjoy your brew the Scorzie has two numbered loops that click off in 1 point increments. In theory, this enables you to keep track of the score while you sip contentedly on your favorite beverage. Why you wouldn't just glance at the TV screen or your smartphone to obtain the score is question we'll leave to another day. Mostly, we think this puppy is just too silly and too effective at keeping your drink cold to ignore.
CyberDyer Beer Vests Beverage Cooler
Bringing up the rear on our list of coolest beer koozies is this novelty item that adopts the profile of the tactical vest. The attention to detail on CyberDyer Beer Vests Beverage Cooler is pretty impressive with shoulder pads, MOLLE webbing, an adjustable hook and loop cummerbund and loop fields on both front and back. Throw in the 1000D polyester material and you've got a koozie after Ant Man's heart. It makes a great gift for the beer lover who has everything but don't buy it expecting it to keep your beer cold for 12 hours. It's a nifty nick-nack for beer aficionados and should be viewed and appreciate as that. Keep it in mind at birthdays or Christmas time.
Power Deals Beer Bottle Insulator
The Power Deals Beer Bottle Insulator is one of the best-designed beer koozies on the market. It hugs your bottle of beer like a thermal jumper, keeping it much cooler for longer. It keeps your hands from freezing to the bottle in the winter and stops your beer from warming up in the summer, so it's a year-round life-saver for beer drinkers. There's no need for a coaster when you put it down on the table and each beer koozie has a handy little bottle opener integrated into the design. 
The material they've used is 3mm super-insulating neoprene, known for its thermal properties and durability. This pack of four comes in different colors and are all left blank, so you can print on your company logo if you're using them for marketing purposes. Plus, the pack comes with a 100% satisfaction guarantee, which covers you for 30 days if you want a full refund. 
Creatyi 2 PCS Colourful Neoprene Beer Cooler
Why not bring a bit of color to your bottle of beer? Most of the beer koozies we've featured have a really 'grown-up' design or color scheme, which is why the Creatyi Neoprene Beer Cooler really stood out to us. You get two in this pack and each has its own super-colorful design, clearly aimed at families. They actually make a bunch of different designs, so you can scroll through and pick the one that suits you the best. Made from high-quality neoprene, these koozies will help your 12oz beer can retain its temperature for much longer. Plus, it means you don't have to put down a coaster when you put the beer down and it keeps your hands from getting cold.
Sign Up Now
GET THE VERY BEST OF GEARHUNGRY STRAIGHT TO YOUR INBOX