Best Free Standing Pull Up Bars in 2022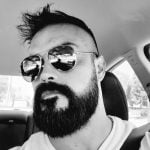 This product guide was written by Billy Brown
Last Updated
May 15, 2018
Billy Brown
Billy Brown has a problem sitting still. His constant search for the next challenge has him doing everything from running ultramarathons and climbing 14er's to gaining 40 pounds to compete in powerlifting, breaking several state records and growing a killer beard in the process. With over a decade of writing under his belt, his work, covering action sports, gear, and beer, can be found in a variety of publications. He lives with his wife and their two cats in Sacramento, California.
GearHungry may earn a small commission from affiliate links in this article.
Learn more
A good free standing pull up bar should be more like a workout station, allowing you to do a series of different exercises combined in the one platform, making it a great choice and investment if you want to seriously challenge and workout, in particular, your entire upper body but also your abs. That said, there are plenty of other options and variety of bars that will provide you with portability. Keep in mind that the more portable something is, the less stable it's likely to be so when you're looking at the Pull-Up bars assess who and where you are going to be using it and whether you need something that has multiple exercise adaptations included. Pull Up's are a real challenge. Master these and you will gain some serious respect as well that all-important upper body muscle definition.
The Best Free Standing Pull Up Bar
Relife Rebuild Your Life Power Tower Workout
It's time to get the strength training you need with this RELIFE REBUILD YOUR LIFE Power Tower Workout Dip Station for Home Gym. The sturdy construction of this Power Tower is made from high-quality steel that is made to last. The suction cups on the bottom keep this pull up bar stand securely grounded for increased stability and security. This dip station supports a variety of different exercises so you can build and strengthen your arms, shoulders, chest, and abs. The comfortable backrest gives your back the support you need during your workout and it's also height adjustable so you can position it for people of all heights. Better yet, the entire Power Tower is height adjustable which makes for an effective and comfortable workout for everyone.
Vibrations often cause nuts and bolts to come loose during intense workouts but you won't need to worry when you're working out on this pull up bar stand as the locknut will keep everything securely in place. Improve your overall health and fitness with vertical knee raises, push up and pull up exercises and a host of exercises all designed to challenge your muscles and get them feeling tight and looking great. Slip-free handles ensure a safer workout so get moving with complete confidence.
Key Features:
Works arms, chest, back and core muscles
High-quality steel construction
Suction cups on bottom add safety and stability
9 Levels of Height Adjustment
4 Levels Backrest Adjustment
Multifunctional for a wide variety of exercises
Specification:
Brand

RELIFE REBUILD YOUR LIFE

Weight

60 pounds
Cap Barbell Power Free Standing Pull Up Bar
This CAP Power Rack is the ultimate in comfort and safety to ensure a solid and stable workout whether you are using it to perfect your Pull Up's or in combination with a suspension training system or even for weight training. Whilst it does not feature various stations like some of the other more versatile free standing options, with this you can perform your squats, dead lifts and curls whilst using the overhead bar for your resistance style training.
Key Features:
Made from 11 &12 gauge steel
Ideal for the Beginner or the Enthusiast!
Designed to be tough and reliable
Gusseted uprights provide exceptional stability
Durable powder coat finish
Industrial zinc hardware for maintenance-free durability
Specification:
Brand

Cap Barbell

Model

FM-CS7000F

Weight

61 pounds
Sturdy design and construction
Fully adjustable squat rack
Maximum weight capacity of 300 lbs
Bands, bar and plates not included
Large foot print so takes up a lot of space
KARMAS PRODUCT Power Tower Dip Station & Pull Up Bar
This next pull up bar is ideal for your home gym setup. If you want to make the most of your exercise space at home, the KARMAS PRODUCT Power Tower Dip Station & Pull Up Bar is the product for you. It's made from high-quality two-inch-thick square steel, which allows it to hold up to 330lbs. That means you can lift your body weight with complete confidence, knowing that this machine isn't going to let you down. It's also multifunctional, so you can work on different areas of your body. You can use it for chin-ups, knee raises, dips, pull-ups, and more. That's pretty much a full-body workout with one simple machine. We also like the high-quality PU pads that protect your elbows and back from rubbing against the steel. Plus, it's height-adjustable, so it's suitable however tall you are. 
Key Features:
Two-inch high-quality steel construction
PU pads 
Multifunctional design 
Maximum weight limit – 330lbs 
Easy assembly 
Eight adjustable height levels 
Specification:
Brand

KARMAS PRODUCT

Model

Power Tower

Weight

51 pounds
Suitable for full-body workouts
Easy and quick assembly
Super sturdy
Some products arrive without instructions
Not everyone lives close to a gym and some people don't like the idea of forking out wads of dough on a gym membership. The answer is to invest in a pull up bar stand like this Power Tower from Ainfox. This one features an oblate reinforced steel frame for superior strength and stability giving you a sturdy construction that you can rely on. The handles have comfortable grips that are easy to grip so you won't slip and it also has a super comfy backrest that can be height adjusted. Setting up your own personalized exercise routine is easy as you can do a variety of different workouts with each one focusing on specific muscle groups. Work on a perfect V-shaped torso with ripped chest and arm muscles and a sexy 6-pack of abs that will make you the envy of everyone at all the outdoor parties this summer.
This pull up bar stand is easy to assemble and maintenance is just a matter of wiping off the sweat when you're finished with your workout. Turn exercising from a chore to a ritual and transform your flabbiness into something you want to show off.
Key Features:
Made of oblate reinforced steel frame
Sturdy construction & step-up design
Comfortable grip handles for non-slip workouts
Easy to assemble
Tone and strengthen abdominal muscles, arm, back, chest, shoulders, leg muscles
Specification:
Brand

Ainfox

Weight

56.6 pounds
CITYBIRDS Power Tower Dip Station
Get ripped before summer with this CITYBIRDS Power Tower Dip Station Pull Up Bar. This is a complete workout station for those who prefer getting their daily exercise at home. The steel frame construction is made from 14-gauge heavy square steel with a scratch-resistant finish that has been designed to last even through months of heavy-duty workouts. It can take users up to 400 lbs. it features an extra-wide H-shaped base which provides more loading points and significantly increases the stability of this pull-up bar stand.
This pull up bar stand is a multifunctional piece of equipment that supports a multitude of different exercises. You can work out your arms, shoulder, chest, abs and back muscles as well as do knee or leg raises, push-ups. pull-ups, dips and more. Protect your elbows and back with the cushiony and supportive PU pads on this ergonomically designed piece of exercise equipment. To personalize the workout experience, this pull up bar stand is adjustable to suit each individual user. It's time to spring clean your mind, body, and soul and get yourself beach ready just in time for summer.
Key Features:
14-gauge heavy square steel frame
8 Support Points by Extended Steel
Long H-shape base provides double stability
Supports a variety of power strengthening exercises
Comfortable, ergonomic design
Armrest Titling Anti-slip Design
Specification:
Brand

CITYBIRDS

Weight

61.7 pounds
Stamina 1690 Power Tower Free Standing Pull Up Bar
Stamina have been making home workout equipment for over 25 years so you can rest assured you are investing in quality and durability. The 1690 Power Tower is a simple but sturdy home station that will allow you to perfect your Pull Up's and Chin Up's whilst also incorporating more diversity into your home workouts by adapting to allow you to do triceps dips, vertical knee raises that target the core. There's even a padded push station and an additional foam padded sit up feature.
Key Features:
Multiple exercise stations incorporate in one piece of equipment
Supports Push Ups, Pull Ups, Sit Up, Triceps Dips and more
Constructed from tough steel frame with none slip end caps
Free standing design for your home gym
Specification:
Brand

Stamina

Model

50-1690

Weight

54 pounds
Multi muscle group targeting
Versatile workout stations
Small 49" by 42" foot print so won't take up too much space
Foam padded on handles for comfort grip
Solid steel frame construction
No back cushioning
Weight capacity 250 lbs
CAP Barbell Deluxe Power Rack
Another fantastic piece of kit from CAP who specialise in strength and power training products. This deluxe version in their range is loaded with comfort and safety features and has been constructed from high gauge steel so that its built to last and withstand heavy duty use. Comes with mounting tabs so that it can be fixed to the floor for additional stability.
Key Features:
Constructed from high quality 12 and 14 steel gauge thickness
Sturdy upright and stable structure; full adjustable
Incorporates 2-inch Olympic Plate posts
Supports doing Push Ups & Pull Ups, Levers and Toes to Bar
Can easily be used to attach Suspension training apparatus
Specification:
Brand

CAP Barbell

Model

FM-CB8000F

Weight

104 pounds
Sturdy design and construction
Fully adjustable squat rack
Maximum weight capacity of 300 lbs
Bands, bar and plates not included
Large foot print so takes up a lot of space
Body Champ VKR1010 Power Tower
With a fantastic 4 workout stations combined in one with this Power Tower VKR1010 from Body Champ is perfect for home workouts or for light commercial training with clients.  Whether you are new to weight training and exercise or a professional looking to get more advanced practise in at home, this is a sturdy and dependable piece of kit that will adapt and develop with your own fitness needs. Throw on a weighted jacket and you really are in business, challenging your body and taking your workouts and your Pull Ups to a whole new advanced level.
Key Features:
Separate Vertical Knee Station to target core and oblique's
Pull Up bar to build back, shoulder and arm strength
Push Up bar to build chest, back and arm endurance and size
Dip station for isolating arms and triceps
D frame design for additional security and balance with protective feet
Suitable for both home or light commercial training
Specification:
Brand

Body Max

Model

VKR1010

Weight

64 pounds
Multi muscle group targeting
Versatile workout stations
Durable, solid D frame secure base
Padded back and arm cushions
Non slip handle grips
Requires assembly
Missing perpendicular grip
The Bowlfex Body Tower is a complete multi station gym packed with easy to use features that will help you to continue to develop your strength and exercise goals. It literally comes with everything you need to smash your training goals including hand grips and sling straps so that you can really adjust your positioning to target and challenge all areas of your body. All you need to grab are your favorite workout headphone and you are ready to perform to your peak.
Key Features:
7 levels of adjustment allowing for over 20 different exercise
E-Z adjust horizontal bars for switching up variety and intensity of workouts
Constructed from high grade commercial steel
Complete with hand grips and additional slings
Comfortable foam cushioned back support pad
Guide featuring 10 additional exercises also included
Specification:
Brand

Bowflex

Model

BodyTower

Weight

113 pounds
Supports over 20 + exercises
E-Z adjust horizontal bars
7 different levels
Complete with accessories
Compact footprint
Foam padding is non resistant
Self-assembly required
Body Champ Fitness Power Tower
This is an incredibly versatile, light commercial use Power Tower from Body Champ who have been manufacturing professional style home gym equipment since the early 1990's. This unit is perfect for home or for client use featuring Pull Up and Chin Up stations with adjustable hand grips and a VKR station for abdominal vertical knee raises as well as a dip function. Constructed from a heavy duty steel frame it's been designed and built to last.
Key Features:
Multi station workout tower enabling full upper and lower body targeted workouts
Allow for multiple grip positions to target all angles
Additional dip station that can also be used for hanging leg raises
Height adjustable so can be easily adapted to suit range of clients
Strong sturdy base with slip resistant foot grips
Specification:
Brand

Body Max

Model

PT600

Weight

64 pounds
Multi muscle group targeting
Versatile workout stations
Durable, solid height adjustable frame
Secure slip resistant foot grips
Padded back and arm cushions
Requires assembly
Missing perpendicular grip
Free Standing Pull Up Bar Buying Guide & FAQ
How We Chose Our Selection of Free Standing Pull Up Bars
With so much variety and choice available in the standing pullup bar category, it's easy to be overwhelmed when making a new purchasing decision and to worry that you've invested badly in something that's not exactly right for your own personal needs. That's why we prepare our extensive guides to give you as much useful information as possible to assist with that all important buying decision before you hand over your hard earned cash. All our product information is extensively reviewed and taken from leading fitness industry experts so you can be assured that the products we recommend have been tried and rigorously tested in gym and home workout conditions. We chose our selection with a range of budgets, features and also different uses in mind in order to present a comprehensive cross section of reliable products that should have something for everyone.
Features To Look For In Pull Up Stations
There are plenty of features to consider according to your personal requirements and of course your budget, the main one being whether you want a pure play pull up only bar or something with more flexibility to deliver additional exercises. Some of the more advanced free standing pull up bars will also allow you to work out your bottom as well as top half.
It's also important to consider whether this is going to be used by you alone or perhaps by clients, other members of your family or is going to be used in a public space even? That being the case then you need to look out for height and weight restrictions and adaptations. It needs to come with the flexibility to adjust the hanging height no matter how tall the person using it. Otherwise, there is always the option, for someone smaller that is, to place an assisted box under the bar to help reach it.
Finally consider the durability too. Buy cheap and you might end up buying twice so if you know that this is going to be a much loved and used piece of equipment then invest in one that has been quality engineered from durable materials that will stand the test of time and rigorous and continued use.
Types of Pull Up Bars
There are plenty of options available when it comes to free standing pull-up bars from doorway and ceiling attached ones to free standing pull up bars that can be independently set-up and constructed. Look for something that has additional features allowing you to do more combinations of exercise in order to get better value from your investment. Typically, there are four different designs to choose from.
Foldable
Perfect for home use where space is at a premium and you need to be able to quickly and easily pack away your bar after use. Due to their need to be flexible though, they will be made from less sturdy materials so might be unsuitable for larger and heavier athletes.
Height Adjustable Pull Up Units
A handy and fully adjustable unit that you can adapt whatever your height meaning it can easily be used by a Personal Trainer in a gym for example where they have to cater for varied clients' heights and statures.
Outdoor designs
These should be made from corrosive and weatherproof materials and will normally come as a fixed unit so once assembled are going to stay that way. Additionally, they will probably feature other extensions or adaptations to allow for a more varied workout.
None portable
These will be fixed and heavy constructions no doubt with plenty of extra attachments and supports to turn your pull up apparatus into one that you can also do triceps dips, push ups and sit ups for example giving you a more challenging overall workout.
Pull Up Bar FAQ
Q: Why should I use stand alone pull up bars while exercising?
A: A stand-alone Pull Up bar will give you that all important stability and security. They allow you to really isolate in a safe position the muscle groups you need to perform those all important and technically advanced Pull Ups and Chin Ups. Used in conjunction with resistance bands, you can really get to grips with these advanced exercises from the comfort of your own home gym.
Q: What are the benefits of using an at home pull up bar?
A: A home pull up bar is a great way to practise your technique in the anonymity of your home! Perfecting a pull up can take time and dedication and lots of epic fails along the way as you learn to strengthen and isolate your lats to pull up your body weight. It's a fabulous all round multi-joint movement but it's challenging and so being able to practise at home will fast track your success and your confidence before hitting the gym and impressing your peers with your Pull Up prowess
Q: What muscle groups are used when using a pull up bar?
A: A pull up itself is what is known as a compound exercise which means it physically engages lots of different muscle groups by the action of carrying it out. You are going to challenge and use smaller supportive as well as larger muscle groups including your latissimus dorsi (commonly referred to as lats) as well as your biceps. The large multi-joint moves that you can carry out on a pull up bar mean you are using and stabilising many muscles from a simple series of exercises. If your Pull Up bar additionally converts to allow you to do Triceps Dips and Hanging Leg Raises, you can literally work your entire upper body, arms and core with a Pull Up bar.
Just the act of carrying out a Pull Up requires the use of your wrists, elbows and shoulders and by utilising different hand positions (narrow and wide) you can really challenge and target your upper body from different angles.
Q: What is the difference between pull ups and chin ups?
A: Essentially a Pull Up is carried out in what is known as a pronated position which requires an overhand grip. Reverse the hand grip to underhand or Supinated and what you are now doing is a Chin Up instead. To really perfect a Pull Up the key is to be able to retract your scapular – basically to isolate and pull down your shoulder blades. Master this action and you are well on your way to mastering the Pull Up and impressing the hell out of everyone.
Sign Up Now
GET THE VERY BEST OF GEARHUNGRY STRAIGHT TO YOUR INBOX