Last updated:
17 Aug 2020
7 Best Hunting GPS (Review) in 2021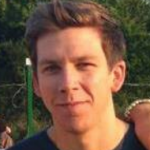 This product guide was written by Jordan Carter
Published
January 23, 2018
Most people who've spent significant time in the wild have had that moment when they stop, look around and are overcome by a sinking sensation. What follows is the question no one wants to ask themselves: "Where the hell am I?" In most cases either through luck, the good graces of determined friends or the professionalism of the mountain rescue team these folks experience happy endings to their ordeal. In some cases though climbers or hunters who've become lost and disoriented succumb when foul weather moves in and takes control. How can you ensure such a fate isn't in the cards for you? By having a hunting GPS with you whenever you venture into the wilderness. Especially if you're going out alone. Below we're going to review the best hunting GPS units currently available in order to provide you the information you need to make an informed decision when it comes time to purchase a hunting GPS unit for yourself.
The Best Hunting GPS
Hunting GPS Buyers Guide & FAQ
People thinking about purchasing a GPS device typically have questions. Here are the most common.
Q: What Is A Hunting GPS?
A: A hunting GPS system is any handheld GPS enabled device that comes equipped with reference maps that allow you to locate yourself on the global grid in seconds. With this information you'll either be able to plot a course to your destination, make a record of your route in case you need to backtrack or extricate yourself from the wilderness in case you get lost. The GPS is typically small enough to fit in the mobile phone pocket of your tactical pants and some are equipped to provide additional data beyond simple GPS coordinates, including altitude, temperature and so on.
Q: Why Do You Need A Hunting GPS?
A: The reasons listed in the hunting GPS description above are a good starting point but since a GPS can actually be used by anyone venturing into the great outdoors the number and variety of uses is extensive. Use it to keep a record of your route as you pursue that 12 point buck into the mountains. Use it to send information on your trekking route home to your PC so your loved ones will have something to show authorities should you encounter trouble and need help or extraction. Use it to keep track of where you are as you drive across state or across the country on an epic road trip. Or take it with you on your big bike trip to make sure you never get lost.
Things To Consider When Buying A Hunting GPS

Since GPS's run the gamut from extremely basic to extremely sophisticated you'll want to have a pretty good idea what you're looking for before you plunk down your hard-earned on one of these units. Here are some of the main things you should consider.
Data Sources – Some devices gather their data from a single source be that either the world-renowned US GPS system or the less well known but nearly as effective GLONASS (Global Navigational Satellite) system designed and deployed by Russia. Ideally you'd want a hunting GPS device that queries both systems just in case you encounter a dead spot with one or the other, or one or the other system goes down for some reason. Survival, thy name is redundancy.
Usability – Some hunting GPS devices wear their functionality on their sleeve in the form of clearly visible, clearly understandable buttons on the device's exterior. Others require you navigate a series of on-screen menus to find the function you're after. For the most part we recommend the nice big clear buttons, but at the same time there are those for whom computer menus are as second nature as breathing. So it's really up to you.
Display size and quality – All the GPS data on earth isn't much good if you can't see it clearly plotted out and displayed on the screen. In general, the larger the screen and the higher its resolution the better. You should also make sure that the screen on your hunting GPS device is backlit so you can clearly see the relevant information during both day and night. It also helps if the screen gives you the option of viewing things in either portrait or landscape mode.
Number of topographic maps – GPS data is nothing more than a sequence of numbers if you don't have an accurate map to plot it on. As such the more high quality topographical maps you have on your device the better. Some of the base units come preloaded with only a very general world map that displays little more than highways, mountain peaks and large bodies of water. For your system to really be effective however, you want detail. As much as you can get your hands on.
Power source – For our money venturing into the wilderness with a hunting GPS that doesn't allow for a backup power source is unwise. Unless of course you have a wealth of outdoor experience navigating with compass and paper map and are only using the hunting GPS system as an absolute last resort. Those of us not named Lewis or Clark however, should look for a device that uses a Lithium-ion or NiMH battery as the primary power source and allows for backup using standard AA alkaline batteries. Again, it's all about redundancy.
Accessories – Most Garmin GPS units provide a 1 year subscription to the BirdsEye satellite image database. This allows you to see your current location not only on a topo map but as it exists in the real world. Accessories like this can be valuable in providing you context so you can make informed decisions about what might be the best path forward. Other accessories include a hi-res camera, LED flashlight and the ability to sync with other devices.
Price – While not everyone is going to have $500+ to drop on the device the fact is you don't have to spend that much to get a high quality unit with most all the bells and whistles. There are several that provide thousands of maps, the ability to store route data and a built in camera with geotagging that won't wind up costing you an arm and a leg. The Garmin Oregon 650t reviewed above for instance, provides all that and more for less than $300. And isn't your survival worth that much?

Conclusion
The hunting GPS is an invaluable tool for anyone heading out for a hunting, camping or trekking sojourn. They also provide firefighters battling wildfires and mountain rescue teams with the type of timely, accurate information they need to do their job and save lives and property. Going into the wild today without one of these devices just doesn't make a lot of sense. It would be like taking a horse and buggy to the starting point of your adventure instead of driving your car. The GPS device is quantifiable progress and why deny yourself the type of progress that could wind up saving your life if you get lost or injured?
We hope you found the above information and reviews helpful and don't forget to stop back regularly for more timely product reviews from gearhungry.com.
The best!
Gear, gadgets & stuff for men
Straight to your inbox