Best Hunting GPS In 2022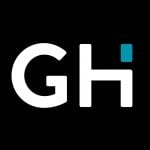 This product guide was written by GearHungry Staff
Last Updated
January 23, 2018
GearHungry Staff
GearHungry Staff posts are a compilation of work by various members of our editorial team. We update old articles regularly to provide you the most current information. You can learn more about our staff
here
.
GearHungry may earn a small commission from affiliate links in this article.
Learn more
Most people who've spent significant time in the wild have had that moment when they stop, look around and are overcome by a sinking sensation. What follows is the question no one wants to ask themselves: "Where the hell am I?" In most cases either through luck, the good graces of determined friends or the professionalism of the mountain rescue team these folks experience happy endings to their ordeal. In some cases though climbers or hunters who've become lost and disoriented succumb when foul weather moves in and takes control. How can you ensure such a fate isn't in the cards for you? By having a hunting GPS with you whenever you venture into the wilderness. Especially if you're going out alone. Below we're going to review the best hunting GPS units currently available in order to provide you the information you need to make an informed decision when it comes time to purchase a hunting GPS unit for yourself.
The Best Hunting GPS
Garmin Hunting GPS (Foretrex 401 Waterproof)
We love this unit for its versatility, easy portability, clean, clear display of relevant information (including altitude) and ability to provide timely, accurate data even through a heavy canopy. It weighs virtually nothing so it's no problem to carry it on your wrist and the heavy duty wristband makes sure it will stay there. The Foretrex gives you the ability to review the path you've taken so far and also lets you save locations to you can retrace your steps if need be. Kind of like digital cairns.
Small, effective, easy to use, lots of relevant data and can be backed up using a couple of AA batteries. This hunting GPS device will alter your relationship to the outdoors the way paper maps changed the way your ancestors experienced their world. It's a little wonder that should be in every hunter's carry (along with great walkie talkies). If you don't want to wear it on your wrist just slip it into one of the zip pockets on your pants and take it out when needed. An outstanding hunting GPS value that could save your skin someday.
Up to 17 hours of use from a single charge of the Lithium-ion battery which is good for a portable hunting GPS device
Allows you to view your current location in multiple formats and provides context by keeping track of the route you've taken
The Foretrex also has a built in altimeter and electronic compass to help you stay on course
One of the most affordable hunting GPS units available
Perhaps the only negative thing we can find with the Fortrex hunting GPS by Garmin is that you might want to turn some features off from time to time lest they drain the battery unnecessarily. You can always re-engage them later if you need them
Hunting GPS by Garmin GPSMAP 64s Worldwide
The Garmin GPSMAP 64st resembles a turn of the century mobile phone but is far more useful. It's loaded with topographical maps covering nearly the entire planet and has open access to both the GPS system and the competing GLONASS system out of Russia. It's lightweight and easily readable and employs a quad helix antenna for premium reception.
The Garmin GPSMAP 64st hunting GPS is not perfect but it's nonetheless impressive considering the wealth of high quality topographic maps, the breathe of coverage, the ability of this hunting GPS to find a clear signal even in dense forest and the daylight readability of the 2.6" screen. If what you want is first class survival gear that will guide you out of the most obscure mountain range the Garmin 64st won't let you down. The only caution we'd toss out is that, unless you have an unlimited number of AA backup batteries, don't power the unit up unless you actually need it.
Extremely user-friendly hunting GPS with clearly defined buttons. No hunting or guessing when it comes to different functions
The unit has good to excellent reception even in heavy cover
Enhancing the unit's map data with new topo, road and marine maps is a fairly easy process
Utilizes both the US based GPS system and the Russian based GLONASS (Global Navigation Satellite) system
Battery life is not what we'd like to see on a hunting GPS, given that they're such an important piece of survival tech
Some of our reviewers found the accompanying instruction manual lacking in useful detail
Hunting GPS – Garmin Montana 680t
The larger than average color touchscreen of the Montana 680t is a welcome change from some of the tiny screens you get with other hunting GPS units. And we're impressed by the ability of the unit to capture a clear signal in any type of cover. Also, the unit has a rugged feel to it that belies its high tech functionality.
At around $500 the Garmin Montana 680t hunting GPS will be a stretch for a lot of hunters who will need to decide whether the inclusion of the larger screen and the ability to geotag photos is worth the additional cost. For our money it is, because as we said above being able to put an image to what is otherwise just a set of numbers can be an invaluable tool in helping you find your way out of the woods to safety. You can also sync the camera to your PC so that your track and relevant photos are available to your loved ones should something go wrong.
We love how the 8 megapixel camera automatically geotags photos
The 1 year subscription to BirdsEye satellite imagery gives you a crystal clear images of your surroundings no matter where you are
Track manager allows this hunting GPS unit to save the route you've just traveled including important way points so that you can backtrack safely if need be
The software seems like it might be repurposed from some obsolete 2005 app; meaning it can lead to some headscratching moments
The display is larger than that of many other hunting GPS units but it's also a bit more difficult to read, especially in bright sunlight
The price
Hunting GPS from Garmin Oregon 600 3-Inch Worldwide
The Oregon 600 hunting GPS from Garmin is without a doubt a useful piece of survival kit for hunters, hikers, rescue workers and more. It features the company's reliable uplink to both GPS and GLONASS navigational satellites as well as a piece of bundled software call BaseCamp that allows you to display topo data in either 2 or 3D as well as download satellite imagery via the 1 year subscription (included) to BirdsEye.
Garmin's Oregon 600 hunting GPS device is convenient, compact and dependable. It provides you with actionable data regardless of conditions or terrain and because it queries both the GPS and GLONASS location systems you're never out of earshot of the information you need. While we'd like to see a larger screen on a device like this the 3" screen here does its job effectively enough. Just be sure to bring those AA backup batteries.
The ability to track your route and keep a record of important waypoints is crucial in survival situations
The ability to backup the NiMH battery with standard AA batteries is a standard feature of all high end Garmin hunting GPS units and another major plus
The unit can be clipped to the D-clip on your tactical pants so it's always at the ready
Like other hunting GPS units from Garmin the software here seems to be tweaked and repurposed from some long ago forgotten app
The 3" screen while good enough is just that, good enough. In 2017 we kind of expect more
Hunting GPS by Garmin Oregon 650t
Being able to turn photos into actionable information by geotagging them is an invaluable asset. Later you can use them as reference points to retrace your steps in order to find your way out of a bad situation. Ordinary GPS info can give you the coordinates but without a visual reference that info can be of limited use, to say the least. We love the 650t hunting GPS for its built-in 8 megapixel camera and for the clarity of its screen.
The Garmin Oregon 650t is a dependable hunting GPS unit that understands that finding your way clear of a problem sometimes requires more than simple grid coordinates. Beyond that it also includes an LED flashlight so you're not both lost and lost in the dark and it utilizes both the US and Russian global positioning satellite systems so you've always got a backup source of data. Redundancy is often the thing that makes survival possible and the 650t is rich in redundancies. A little pricey but worth the stretch.
Queries both the US GPS system and the Russian GLONASS system so you'll never suffer blind spots in your coverage
The 8 megapixel camera with digital zoom allows you to geotag images and make them part of your route record
This hunting GPS also comes with built in LED flashlight
Like most such hunting GPS units the 650t will chew through batteries so it's best to bring plenty of AAs with you
Garmin Hunting GPS (ETrex 20x)
The eTrex from Garmin is a basic hunting GPS that provides you with the baseline information you'll need to extricate yourself from tough spots or navigate to that mountain rendezvous. If you're relatively confident in your navigational acumen the eTrex should be all you need to stay on course or plot an effective escape route.
With the eTrex 20x Garmin has upgraded its basic eTrex 20 model with a slightly higher resolution screen and slightly more memory. It remains however a bottom line hunting GPS device that's intended for those who already have a fairly well developed sense of direction and fairly well developed survival instincts. That said it does its job commendably and displays the company's trademark reliability. Great for those looking for a little something extra in their kit in case the map gets wet.
Compact, dependable and efficient hunting GPS
By utilizing both the GPS and GLONASS systems you'll always have a backup source of data should one go black
Additional maps available through the Garmin website
You'll have to pay for those additional maps from the Garmin website
Single power source – 2 AA batteries
The least expensive hunting GPS unit on our list is also the only one not from Garmin. The Magellan, while not in the same league as the top of the line devices from Garmin is nonetheless a perfectly adequate baseline GPS device that will help extricate you from the wild or find your way to your wilderness destination.
The Magellan eXplorist 310 is the simplest hunting GPS on our list and is perhaps emblematic in demonstrating how far the competition has to go to catch up to the best Garmin units. That said if you're just looking for a hunting GPS device that you can whip out if you find yourself in unfamiliar territory the eXplorist is a reasonable choice at a very reasonable price.
Advanced power saving mode allows you to maximize battery life
Effectively waterproof in that you can drop it in a stream and as long as you retrieve it within 30 minutes it will emerge unscathed
SiRFStarIII GPS (say that 3 times fast!) provides a high degree of accuracy
The most affordable hunting GPS unit on our list
The screen while serviceable is not going to impress anyone but your mom and that's only because she's your mom
There's no backup battery capability so you'd best be judicious when it comes to how often you employ this device to aid in navigation
Hunting GPS Buyers Guide & FAQ
People thinking about purchasing a GPS device typically have questions. Here are the most common.
Q: What Is A Hunting GPS?
A: A hunting GPS system is any handheld GPS enabled device that comes equipped with reference maps that allow you to locate yourself on the global grid in seconds. With this information you'll either be able to plot a course to your destination, make a record of your route in case you need to backtrack or extricate yourself from the wilderness in case you get lost. The GPS is typically small enough to fit in the mobile phone pocket of your tactical pants and some are equipped to provide additional data beyond simple GPS coordinates, including altitude, temperature and so on.
Q: Why Do You Need A Hunting GPS?
A: The reasons listed in the hunting GPS description above are a good starting point but since a GPS can actually be used by anyone venturing into the great outdoors the number and variety of uses is extensive. Use it to keep a record of your route as you pursue that 12 point buck into the mountains. Use it to send information on your trekking route home to your PC so your loved ones will have something to show authorities should you encounter trouble and need help or extraction. Use it to keep track of where you are as you drive across state or across the country on an epic road trip. Or take it with you on your big bike trip to make sure you never get lost.
Things To Consider When Buying A Hunting GPS
Since GPS's run the gamut from extremely basic to extremely sophisticated you'll want to have a pretty good idea what you're looking for before you plunk down your hard-earned on one of these units. Here are some of the main things you should consider.
Data Sources – Some devices gather their data from a single source be that either the world-renowned US GPS system or the less well known but nearly as effective GLONASS (Global Navigational Satellite) system designed and deployed by Russia. Ideally you'd want a hunting GPS device that queries both systems just in case you encounter a dead spot with one or the other, or one or the other system goes down for some reason. Survival, thy name is redundancy.
Usability – Some hunting GPS devices wear their functionality on their sleeve in the form of clearly visible, clearly understandable buttons on the device's exterior. Others require you navigate a series of on-screen menus to find the function you're after. For the most part we recommend the nice big clear buttons, but at the same time there are those for whom computer menus are as second nature as breathing. So it's really up to you.
Display size and quality – All the GPS data on earth isn't much good if you can't see it clearly plotted out and displayed on the screen. In general, the larger the screen and the higher its resolution the better. You should also make sure that the screen on your hunting GPS device is backlit so you can clearly see the relevant information during both day and night. It also helps if the screen gives you the option of viewing things in either portrait or landscape mode.
Number of topographic maps – GPS data is nothing more than a sequence of numbers if you don't have an accurate map to plot it on. As such the more high quality topographical maps you have on your device the better. Some of the base units come preloaded with only a very general world map that displays little more than highways, mountain peaks and large bodies of water. For your system to really be effective however, you want detail. As much as you can get your hands on.
Power source – For our money venturing into the wilderness with a hunting GPS that doesn't allow for a backup power source is unwise. Unless of course you have a wealth of outdoor experience navigating with compass and paper map and are only using the hunting GPS system as an absolute last resort. Those of us not named Lewis or Clark however, should look for a device that uses a Lithium-ion or NiMH battery as the primary power source and allows for backup using standard AA alkaline batteries. Again, it's all about redundancy.
Accessories – Most Garmin GPS units provide a 1 year subscription to the BirdsEye satellite image database. This allows you to see your current location not only on a topo map but as it exists in the real world. Accessories like this can be valuable in providing you context so you can make informed decisions about what might be the best path forward. Other accessories include a hi-res camera, LED flashlight and the ability to sync with other devices.
Price – While not everyone is going to have $500+ to drop on the device the fact is you don't have to spend that much to get a high quality unit with most all the bells and whistles. There are several that provide thousands of maps, the ability to store route data and a built in camera with geotagging that won't wind up costing you an arm and a leg. The Garmin Oregon 650t reviewed above for instance, provides all that and more for less than $300. And isn't your survival worth that much?
Conclusion
The hunting GPS is an invaluable tool for anyone heading out for a hunting, camping or trekking sojourn. They also provide firefighters battling wildfires and mountain rescue teams with the type of timely, accurate information they need to do their job and save lives and property. Going into the wild today without one of these devices just doesn't make a lot of sense. It would be like taking a horse and buggy to the starting point of your adventure instead of driving your car. The GPS device is quantifiable progress and why deny yourself the type of progress that could wind up saving your life if you get lost or injured?
We hope you found the above information and reviews helpful and don't forget to stop back regularly for more timely product reviews from gearhungry.com.
Sign Up Now
GET THE VERY BEST OF GEARHUNGRY STRAIGHT TO YOUR INBOX