Best Camping Books For The Outdoor in 2022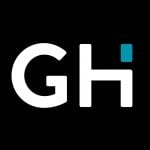 This product guide was written by GearHungry Staff
GearHungry Staff
GearHungry Staff posts are a compilation of work by various members of our editorial team. We update old articles regularly to provide you the most current information. You can learn more about our staff
here
.
GearHungry may earn a small commission from affiliate links in this article.
Learn more
With summer just around the corner, your thoughts may be turning to nature – or how to get back in touch with it. Our modern lifestyle has us stuck to our computer and smartphone screens, hunched back, tired, but at the same time comfortably numb. Enter camping – exploration, sleeping under clear, starry night sky, relying on yourself and your own skills. Is there anything better to help you get back on track? Probably not, but there is something that could help you prepare yourself for the adventure that is camping in the wilderness – quality books for and about the great outdoors.
Camping guides, hiking and survival manuals, and simple camping cookbooks can not only help you avoid potential disasters and protect you from the elements, but make your outdoor adventure truly memorable. Without further ado, here are some of the best camping books for the outdoors you need to check out before your exploration begins.
The Best Camping Book
Bushcraft 101: A Field Guide to the Art of Wilderness Survival, Dave Canterbury
One of the best wilderness survival books, the Bushcraft 101 teaches in a simple and easy-to-understand language how to survive in nature no matter the circumstances, as well as how to truly enjoy the wild beauty and thrill of nature. The book is written by Dave Canterbury, a survivalist expert, and is based on the 5 Cs of survivability:
Cutting tools
Covering elements
Combustion devices
Containers
Cordages
Basically, there's everything you need in order to get ready for staying in the bush for a long time. From how to navigate terrain, trap and process game, to how to create fire and carry water over distances, the Bushcraft 101 gives reasonable and useful advice for both beginners and experienced outdoors enthusiasts. So, if you're in need of learning some primitive skills, give this book a read. Be sure to also check out our list of the best self-help books for more great items like this.
Key Features:
Concise field guide to the backcountry
Paperback/audio CD
Protective measures from the elements
List of important items to pack
50 States, 5,000 Ideas: Where to Go, When to Go, What to See, What to Do
50 States, 5,000 Ideas: Where to Go, When to Go, What to See, What to Do is overflowing with the best ideas from travel pundits at National Geographic. The piece explores att the experiences awaiting all different states in the United States. Travel information and intriguing details that would spike your interest for a vacation are also well detailed, which include ranches, national parks, hotels, beaches, museums and more. Furthermore, you will discover record-holding locations of the longest yard sale in Tennessee, as well as dinosaur trails in Colorado, and Louisiana swamp tours; amongst many others
Asides exploring these interesting states, the book also extended the horizon to include some of the Canadian provinces and territories where more richly-endowed terrains are waiting for you to explore. After reading through this piece, you will be furnished with thousands of fresh ideas to plan your family's next trip around the country and beyond. From Texas to New York and many parts of the country, the USA is rich with many destinations all represented in this book. And even better is the fact that the included images make things easier to understand, and further draws the attention to the potentials that lie ahead. Also, we can't forget to mention that visitor center information, festivals, hotspots, as well as tourism offices in all the states and provinces are provided. 
Key Features:
Paperback/spiral-bound
Richly illustrated
Travel experiences and stories
Explores Canadian provinces and territories
The Book Of Camping And Woodcraft
Imagine being caught unprepared in the wilderness where technology is miles away. Certainly, if you feel the need to leave the noisy life in the city and retreat into the serenity of the wilderness, you need to read up on ways to survive out there. So, before you venture into unknown terrains where both civilization and humanity is no longer present, it is vital to carefully prepare for whatever situation. Do this by learning the important skills of classic camping compiled by Horace Kephart – which many often neglect. This book is short and concise but Kephart expanded the work to include detailed facts in order to survive in the wild. In Kephart's final fifth edition of The Book Of Camping And Woodcraft, you will be furnished with camping and hiking skills as well as ideas that may become a lifesaver. The information available here will also help you keep track of your movement so as not to get lost.
Another important tip herein is on what clothing items to bring along which will surely depend on the climate and terrain you wish to explore. Obviously, outdoor gear and outfits are quite different from your everyday clothes when you are not in the wild. And again, cooking outdoors can be tricky but not an impossible task. You get to learn the different ways to make your outdoor cooking experience fun and at the same time delicious. And even better is the fact that this book reveals some of the most important details about camping in the wild which include knowing how to handle emergencies as well as fight off bugs.
Key Features:
Contains woodcraft skills
A camping guideline for wilderness travellers
Easy to comprehend
Unique experiences and stories
One of the best camping cookbooks, The New Camp Cookbook comes packed with useful tips on how to make absolutely delicious food in nature. There are practical cooking techniques for making great food over a fire, organizational advice on how to plan your meals, pack a cooler and even stock a camp pantry. The recipes are numerous and versatile – from breakfast, lunch and dinner, to snacks, sweets and literal feasts, this book should be a camping essential for anyone who loves good food.
And if you're a beginner cook? Don't let the term 'gourmet' scares you – the recipes are actually really easy to follow and pretty much anyone can make them. As a bonus, the book is filled with beautiful and mouth-watering pictures that make the whole cooking process in nature a joy.
Key Features:
Perfect for campers and adventurers
Depicts the fun in outdoor cooking
Indispensable advice for cooking outdoors
Mouth-watering recipes
SAS Survival Handbook, John 'Lofty' Wiseman
Written by a former survival instructor for Britain's elite Special Air Service, John 'Lofty' Wiseman, SAS Survival Handbook is the ultimate survival guide that contains some of the most reliable information about hiking, camping, outdoor adventures in general and survival in nature. From basic and old-school camp craft and navigation skills, to urban strategies for coping with fear and countering espionage and protecting your family from break-ins, you can learn how to be prepared for any situation that may surprise you in life – not just while exploring the great outdoors.
To break it down, here is what this book can teach you:
How to survive in nature, including how to read the weather and prepare essentials
What to eat, how to find food and to prepare it, as well as what to avoid
How to set a camp, including how to find the best location
How to react in case of natural disasters
How to defend yourself and protect your family and house
How to give basic first aid or wilderness medicine.
All in all, a must-have survival book if you're serious about your outdoor adventures.
Paracord Outdoor Gear Projects
If you need a book with practical advice on how to create versatile and useful survival objects, such as knots, straps, survival bracelets, lanyards and more, check out the Paracord Outdoor Gear Projects by Joel Hooks. This is one of the many useful camping books that are handy to have whether you're hiking, camping or just exploring the wilderness.
There are detailed instructions with illustrations for 12 projects that you can easily follow to create useful things that can make your outdoor adventure safer and more exciting. For instance, using paracord, you can make emergency pouches, slings or straps. Not to mention, you can create attractive survival bracelets to carry the extra cord with you, anywhere you go.
The Total Outdoorsman Manual, T. Edward Nickens
Packed with hundreds of useful tips and ideas on how to survive and live in the wilderness, The Total Outdoorsman Manual is the book to have on your camping, hiking and hunting trips. Comprehensive, well depicted and with easy-to-follow instructions, this camping guidebook is not only incredibly handy out there, but is super-fun to read. Whether you're a beginner or a seasoned outdoor enthusiast, this book can teach you new and practical things about nature and survival, including:
How to hunt properly,
How to fish smartly,
How to camp anywhere, and
How to survive any accident that may happen in nature.
Our recommendation? Before you go on your next big adventure, make sure to read this book, and take it with you.
No matter where you are, you gotta eat, right? Well, this book, the Easy Campfire Cooking, can most definitely help you prepare the easiest and most delicious food in the wilderness. Cooking over a fire, with sticks, Dutch ovens or pie irons, this book has everything covered. There are countless practical tips and tricks to prepare filling meals, as well as techniques on how to build the perfect cooking fire and essential campfire safety tips.
This great campfire cookbook offers ideas for breakfast, lunch, dinner and treats, and you're guaranteed to find at least a few personal favorite recipes here. It's well organized and the recipes are easy to follow and fun to prepare. A seriously good camping cookbook to have no matter if you're in the middle of nowhere or in your backyard.
If your outdoor activities frequently put you in a position where you need to tie or untie knots quickly, The Field Guide to Knots may be the book for you. With clear instructions for more than 80 knots, this book can help you make any job in nature easy and safe, whether it's building a shelter, rappeling down a cliff, or even tethering a horse.
Holtzman, a man who's been writing about outdoor sports for more than 25 years, knows his stuff and the book reflects his knowledge perfectly. There are more than 600 color photos to help you master the art of knot tying, and all instructions are precise and easy to follow. Indeed, climbers, hunters, sailors and all outdoor enthusiasts alike are sure to find practical instructions here that can help them make the most of their wilderness explorations.
Camping: The Ultimate Guide to Getting Started on your First Camping Trip
If you're just getting into camping and other nature adventures and you need a basic and simple guide to help you get started, Camping: The Ultimate Guide to Getting Started on your First Camping Trip is the book for you. First time ever in the woods? Don't worry, this little guide covers the basics of what you need to know about camping in nature, including what gear to bring, how to stay safe and healthy away from home and even a few easy recipes. In addition, there are a few fun activities you can do if you're bringing your children on the camping trip.
Basically, this is a starter-kit camping guidebook for beginners, and it should be a must-read for all first-time campers.
Medicine for the Outdoors
One of the oldest books about camping safely (1986), the Medicine for the Outdoors is an essential book for both first-time campers and camping experts. This updated version is packed with invaluable advice on how to respond to pretty much any medical problem. From allergic reactions to respiratory problems to infectious diseases and even emergency amputations, this book is the book to take on your outdoor adventure.
Considering Auerbach is a doctor and the world's leading expert on wilderness medicine, it's no wonder this book is such a hit – it's full of clear instructions and step-by-step guides that can literally save your or somebody else's life.
Camping for Dummies, Michael Hodgson
Out of all camping books for the outdoors, the Camping for Dummies is probably the book to read if you're fairly new to camping and other outdoor activities. Containing helpful advice on various topics, this handy book teaches you about:
Setting camp sites
Preparing and cooking food
Bicycle camping, canoe or kayak camping
Staying safe under different weather conditions
What gear to take with you, and even how to dress in nature.
It's also great if you plan to take your children with you, as it suggests fun activities and how to spend quality time as a family.
Sign Up Now
GET THE VERY BEST OF GEARHUNGRY STRAIGHT TO YOUR INBOX