Best GoPro Alternatives in 2021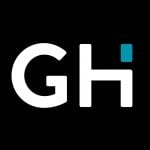 This product guide was written by GearHungry Staff
Last Updated
May 21, 2018
GearHungry Staff
GearHungry Staff posts are a compilation of work by various members of our editorial team. We update old articles regularly to provide you the most current information. You can learn more about our staff
here
.
GearHungry may earn a small commission from affiliate links in this article.
Learn more
Action style cameras can come in really handy when you are hurting down that first black run on your snowboard or scuba diving and get up close and personal with your first ever shark! You don't want to be missing those moments in life now do you? Nobody will ever believe unless you have the photographic and video recorded evidence! GoPro's can be expensive though and maybe you haven't got the budget but you still want the features and functionality. Step forwards our review of the best GoPro alternatives that will help you capture and share all those thrill-seeking moments forever!
The Best GoPro Alternative
Campark ACT74 4K Action Sports Camera (GoPro Alternative)

Possibly one of the best things about this Go-Pro alternative is the price. This is seriously budget-friendly and represents exceptional value for money. Not only that but you are still getting a host of features including a 170-degree wide-angle lens, waterproof design and it comes with super 4K video footage recording capabilities. Compark ACT74 4K has a big and bright 2-inch LCD screen and really will allow you to capture and share all those wonderful memories in fabulous resolution.
Key Features:
Super 4K recording allowing you to shoot and record video at 4K/30fps and take photos at 16MP so provides fabulous resolution
2-inch HD screen display and 170-degree wide angle lens to capture all the details
WIFI remote control action camera compatible with iOS and Android systems so you can control your camera real time via your phone
Waterproof up to 30 meters for perfect for water based sports like Surfing & Windsurfing
Dual Recharger Batteries with long battery life of up to 180 minutes
Tones of additional free accessories included with purchase
Specification:
Brand

Campark

Model

ACT74-black+BF513

Weight

1.1 pounds
Waterproof to 30 meters
32 GB of storage
16 MP Photo
4K Video recording & 1080P
Up to 180 minutes of battery life
No Touch Screen Display
SD card requires formatting before use
No external battery charger supplied
Crosstour Action 1080p Sports Camera

Crosstour Action 1080p is a seriously affordable action-style camera that is fully rechargeable, water-proof, and can shoot in full 1080P HD. It really does pack a serious punch when you consider the features versus the entry-level cost. It also comes complete with a full mounting and accessory kit so that you can use tit Go-Pro style whenever and wherever your adventurous spirit might take you in search of thrills and spills and let's hope, not epic falls recorded for everyone to view later!
Key Features:
Full HD video and photo resolution combined with 170-degree wide angle lens to really capture the surroundings in style
Waterproof to 30 meters allowing for unparalleled under water exploration
Wireless remote control connectivity via your phone's WIFI – just download the iSmart DV app
Record videos, take pictures, download, delete and view files
Comes complete with 18 multifunctional mounting accessories so you can use on a helmet, your bike or even attach to your wrist
Comes with two fully rechargeable high capacity batteries included
Specification:
Brand

Crosstour

Model

CT7000

Weight

2.24 ounces
Waterproof to 30 meters
Full HD 1080P video recording with 12MP photo resolution
Large 2-inch LCD Display
170-degree wide angle fisheye lens
Full rechargeable batteries last up to 90 minutes
Full mounting and accessory pack
Only 12 MP photo which is low by today's standards
No touch screen display
Micro SD card no included and will require pre-formatting
Garmin VIRB Ultra 30 Action Camera




Garmin VIRB Ultra 30 is a seriously stylish looking Sports Action Camera which does not disappoint in either design aesthetics or in fully loaded features. You get spectacular professional style footage and photos whatever the conditions in a highly portable, compact, lightweight, and waterproof camera. With the additional G-Metrix technology that comes with this Garmin Ultra HD model, you can even over-lay voice and action graphs to further enhance and personalize your action recordings. With its built-in image stabilization too you can be sure that you will always record crisp and steady footage that you will love reviewing time and time again with friends and family. Yes, you really did hurtle down the side of that mountain at lightning speeds on your road bike and you will forever have the footage to prove it! With voice-activated control too you are fully in control and can command the Garmin VIRB to take a photo even if the perilous position you are currently in mean you can't operate it hands-free!
Key Features:
Ultra HD Crystal Clear 4k 30 fps footage and 1080P 120 fps with additional slow motion shooting capabilities
Built-in GPS system with external sensors for connectivity to Garmin devices via proprietary G-Metrix technology
Large 1.75-inch full touch screen display for easy use and management
Voice control enabled to allow complete hands free operation or to tag and record footage with important details via high sensitivity microphone
3 axis image stabiliser to capture perfectly 1080P 60 fps crystal clear footage
Specification:
Brand

Garmin

Model

010-01529-03

Weight

3.2 ounces
Large 1.75 LCD color touchscreen display
Voice control with sensory hands-free
Ultra HD 4/K video
Image stabilisation over rough terrain
Live streaming capabilities
Tag and capture statistics
WIFI & Bluetooth enabled
Must be removed from water proof case for charging
Dragon Touch 4K Action Sports Camera

Enjoy hours of fun and don't worry about ever missing a moment whether you are on land, air, or sea with this fantastic Dragon Touch all action camera that is quite literally stacked so full of features you might not even know what to do with them all. Where to even start? It's waterproof so you can shoot those underwater exploits, it comes with a wide range of mounting accessories so you can film yourself hurtling down the side of a mountain on your bike to board plus with its 170-degree wide-angle fisheye lens you won't miss any of the periphery details either. Did we mention it's also 4K action-ready too and has an impressive 4.0 X zoom! Yes, really. This is a great gift for photography lovers.
Key Features:
4K action camera with 4 x Zoon to shoot professional style 4K 30 fps or 1080P 60 fps videos and 16 MP photos all captured using a Sony sensor
Wireless wrist remote control feature when you need it the most with range of up to 10 meters
Large 2-inch screen for full preview and playback viewing
WIFI enabled to save and quickly share your experiences via a phone or tablet with the XDV app
Comes with a host of accessories including a waterproof case for underwater exploits
Totally versatile and feature rich with multiple shooting options including driving mode, image rotation, time-lapse, loop recording, slow motion, dramashot, exposure and white balance. Basically, its' got the lot!
Specification:
Brand

Dragon Touch

Weight

2.08 ounces
Waterproof to 30 meters
Wireless range of 10 meters
16 MP Photo
4K Action Video recording & 1080P
Up to 90-minutes battery life at 1080P and 60 minutes when shooting 4K footage-
Remote control is not waterproof
SD card not included and will require pre-formatting
Does not support an external microphone




Olympus TG Tracker is a lot more rugged-looking than lots of the other video style cameras let it's still easy to carry and lightweight meaning it's ultimately portable so that you can take it with you anywhere. The spec though is what sets this one apart with its waterproof resistance up to 30 meters without the need for any additional bulky underwater housing. It's shockproof, crushproof, freezeproof, and dustproof! Yes, you got it, this Tracker style active camera real is built to tackle the most extreme of conditions you through yourself and it at!
Key Features:
Ultra HD 4K 30P video capture
204-degree extreme angle lens featuring 2.0 high speed
Built-in action track sensors that will capture GPS, eCompass, accelerometer, thermometer, and barometer and also electronic image stabilization
Waterproof, crushproof, shockproof, freezeproof, dustproof, we say it's also foolproof
Active high-speed HD modes for slow-motion playback or 4K time-lapse for short videos
Interchangeable lithium-ion battery for extended recording times
1.5- inch LCD tilt monitor for perfect shot composition every time
Specification:
Brand

Olympus

Model

V104180EU000

Weight

6.4 ounces
Waterproof to 30 meters without housing
4K 30P video capture recording with spectacular resolution
5 built in sensors for movement capture
Built in WIFI connectivity
Fabulous 204-degree ultra-wide perspective lens
Come with 3 prong mount adaptor
No zoom lens for close up action
Tom Tom Bandit 4K Action Camera




Tom Tom Bandit 4K is one awesome active sports camera with full 4K Ultra HD capabilities and a long long battery life of up to 3 hours which should give you plenty of time to capture all that extreme action! It's built for speed and made for action with integrated monitors that can record Speed, G-Force, Altitude, and Rotation. These can all be overlaid on your videos just in case you want to really impress your family friends with your latest prowess! Drago and drop, save, and share your footage easily too with the Bandit App that can be integrated with both iOS and Android systems.
Key Features:
One of the longest battery lives we've found at up to 3 hours continuous non-stop filming
Integrated on-board sensors to monitor and overlay vital info like Speed, G-Force, Altitude, and Rotation – great if you are a sky-diver or snowboarder!
Waterproof up to 40 meters and 4K Ultra HD ready for superb picture quality and recording
Cable-free operation – comes with an integrated USB port for charging and file transfer called a Bandit's Batt-stick
Built-in media server meaning you can start editing without having to download first
Specification:
Brand

TomTom

Model

1LB0.001.00

Weight

6.6 ounces
Waterproof to 40 meters
4K HD Video capture recording with spectacular resolution
Sports Action sensors for movement capture
Go-Pro mount adaptor is included
Non-stop filming capabilities of up to 180 minutes
No cables required
Easy editing functionality and simple drag, drop and share
Stats visualisation currently limited to iOS only
Little bit unsteady when in the mount
AKASO EK7000 4K WiFi Sports Action Camera

The Akaso EK7000 is one of the most popular GoPro alternatives on the market. If you're looking for a camera that can compete with the high-end action cameras but costs a fraction of the price, this is definitely one of the best. The powerful camera can shoot 4K at 25fps, 2.7K at 30fps, and take 12MP photos at up to 30 frames per second. That means, as long as you know what you're doing, you can get some really high-quality images. It also comes with a durable waterproof case and can be mounted in a number of ways. 
Key Features:
Shoots 4K at 25fps and 2.7K at 30fps
Shoots 12MP photos at 30 frames per second 
Durable waterproof case that works down to a depth of 98FT/30M 
170° wide-angle lens for a more expansive field view 
Built-in Wi-Fi & HDMI to download, edit, and share videos
Specification:
Brand

Akaso

Model

EK7000

Weight

12 ounces
Competitively priced 
High-quality video and pictures 
Durable casing 
Long battery life 
Has a tendency to overheat 
Software isn't great 
REMALI CaptureCam 4K Ultra HD

With all of the specs you'd expect to see on a high-end action camera, it's a surprise to see the Remali CaptureCam in the sub $100 range. When you read that it shoots in 4K, takes 12MP photos, and can instantly send files to your phone or computer using built-in Wi-Fi, you would expect to pay a lot more. Fortunately, this kind of tech is more affordable now, which means everyone can capture the best moments of their lives, exactly as they experience them. One of our favorite features on the Remali CaptureCam is the wrist-mounted control that allows you to operate the camera remotely. 
Key Features:
Shoots 4K UHD video and 12MP photos 
Has an ultra-wide-angle lens (170º) 
21 mounts and accessories included 
Remote control with a wriststrap 
IPX8 waterproof case (down to 30m/98ft) 
Specification:
Brand

Remali

Model

8595710846

Weight

1.5 pounds
Very affordable 
Shoots high-quality video  
Can be controlled from the wrist 
Comes with a bunch of extras 
VanTop Moment 3 4K Action Camera

The VanTop Moment 3 is one of the most affordable action cameras on the market. In the sub $40 range, you're not going to find another product that can match the specs of this camera. It shoots video in 4K, captures 16MP photos, and has an ultra-wide 170º wide-angle lens. All of this is protected in a waterproof carrying case that can also protect the camera if it gets dropped or crushed in your bag. It even has a remote control that straps around your wrist for easy control. We never thought we'd see this kind of technology at such an affordable price.
Key Features:
Shoots 4K at 30fps and 2.7K at 30fps
Takes 12MP photos 
Ultra wide-angle 170º lens 
Durable and waterproof case 
21 accessories included 
Specification:
Brand

VanTop

Model

Moment 3

Weight

2.5 ounces
Very cheap 
Decent quality photos and videos 
Relatively durable 
Lots of accessories included 
Doesn't work well with Apple products 
Needs an SD card (not included)




If you're looking for the closest thing to a GoPro (in terms of picture quality), you've got to pick the DJI Osmo Action. This camera was designed from the ground up for action sports. It shoots 4K UHD video, features 8X slow motion, and has RockSteady technology that acts as a built-in gimbal. It comes with a camera frame, multiple mounts, and a quick-release base. It's also completely waterproof, even without a protective case. If you don't want to spend $300+ on the latest GoPro, this is the next best thing.
Key Features:
Shoots 4K UHD video 
Features 8X slow motion @ 1080p 
Waterproof down to 11 meters 
Rated to work at -10ºC 
145º wide-angle lens 
Specification:
Brand

DJI

Model

OSMO

Weight

4.4 ounces
Amazing quality images and videos 
Works in adverse weather conditions 
Impressive slow-motion 
Software needs improving 
Battery dies quickly 
Go Pro Alternatives Buying Guide & FAQ
In case you are still undecided, below we answer some of the most common questions people regularly ask about action style cameras.

Q: How do I use an action camera?
A: Now that you have got your new action camera the key it to experiment with all its features and settings and really get to grips with how it operates so that you can get the best results from using it. You can only do that with regular practice and lots of trial and error. We've a few handy tips and tricks up our sleeves to help you get the most from yours.
In no particular order, don't be afraid to try using different angles and to be playful and adventurous when capturing those action shots. Film from different angles and try out new things. Wear your camera, mount your camera, but also place your camera in different static positions too and bring the action to the camera, not the camera to the action! You might be surprised by some of the amazing footage shooting this way can deliver. You might even try filming the same bit of action but from various different mounting points so that you get a real montage of shots that you can edit nicely together for variety.
Keep your sessions short and sharp. You've seen and no doubt shared for yourself plenty of clips from social media and none of them require you to sit down for half an hour with a cup of tea. They are generally fast paced and energetic and real.
Do your research, check out what other people are doing with their action cameras, how they use them to get the results and any insider tricks of the trade. Whilst it might be fun experimenting, you certainly don't want to miss capturing any of those killer moments because you'd forgotten some of the essential basics.
Have a go practicing around the house, testing out framing, speeds and resolutions first so that when you do get out and about, you are in control of all your settings.
Always capture more, rather than less footage too, that way if you have had a couple of technical malfunctions along the way, you should have plenty of back-up footage.
The most important this is to just get creative. Use it any opportunity that you can. Experiment, be playful and don't worry about getting it wrong at first. Same as with riding a bike in the first place, practice makes perfect. You weren't hurtling down the side on a mountain with a sports camera on your helmet day one now were you!
Q: Are action cams waterproof & how deep underwater can action cameras be used?
A: Of course it completely depends up on the individual model of camera that you have purchased but most have certainly been designed with under-water photography and videography needs in mind and should generally be good to about 30 meters which is almost 100 feet as long as they are fully waterproof or in a waterproof casing. The whole point of an action style sports camera is that you want to shoot your exploits over land and sea. If you know that you are going to want to record surfing, snorkelling or sailing adventures for example, then make sure you get a camera that is fully waterproof and not just one that is only weatherproof.
Q: What accessories can you use with an action cameras?
A: Again, as with a regular camera there are plenty of accessories that can make your shooting experience more enjoyable. You're going to need a connector of course, and plenty of mounting accessories and attachments too so you can use the camera on a helmet or your bike handlebars for example to really capture those exhilarating moments. You might also want to invest in a tripod to give you extra stability if your camera doesn't have built in stability sensors. If you are also interested in tracking information about the terrain you've covered then you might decide to invest in an additional motion sensor.
Q: Do action cameras come with editing software?
A: Lots of cameras today some with their own integrated on the go editing software generally but if yours doesn't, you're going to have to pick one that you can quickly get to grips with. Again, depending upon what you indeed to do with the footage go for something that is user friendly and allows you to make quick and compelling bits of video for yourself or your social media channels. You could try something like the Antix app which is free and available for both Android and iOS users.
Q: What file format are the videos/images saved as?
A: Your action camera should be able to save files in a host of different user friendly editable formats and again it will depend upon the model and make of action camera that you have bought. The more expensive cameras will allow you to save raw data files. The rest will save as camera rendered formats that are usually ready to be edited in your choice of editing software and could be QuickTime (MOV), MPEG-4 (MP4/M4V), Material Exchange Format (MXF) or Audio Video Interleave (AVI).
Below are some of the things to consider when purchasing a gopro alternative:
 Size
Remember that you've bought a sports style action camera to capture those special moments so don't buy anything that is too big and bulky either size or weight wise. Anything too big or bulky could end up throwing you off balance especially if you have it mounted to your helmet or your handlebars so go for the most compact but durable camera you can afford on your budget.
Picture quality - HD/4K
With Sports cameras, like regular cameras you essentially get what you pay for and there is always something bigger and better being released. You can get everything from a high resolution 4K Ultra HD picture, to 1080P and 720 so decide how important the clarity and crispness of your completed footage needs to be.
FPS (frames per second)
This refers to the speed at which your camera can capture video and photos. The higher the FPS, the more options and photos you'll be able to record and capture. Sometimes though, you might want to go for a slow speed, it's not always about how quickly you can take the shot, rather about the quality of the shot. When you need to capture something quickly though and time really is of the essence, then the greater the FPS the more the chances are that you will get the perfect shot in the bag!
Storage
Important if you want to keep your camera safe, secure and un-damaged when not in use. Never just leave it laying around otherwise you are asking for trouble. You've invested in in new bit of high tech kit so do yourself a favour, respect it and make sure you look after and store it well to keep in in tip top condition.
Zoom
If you really want to get up close and personal with your experiences, don't forget to look-out for the Zoom capacity on your camera. There's nothing worse than spotting something incredible in the distance whilst you are out hiking or biking and not being able to hone in to record it for your friends and family to also experience.

Connectivity
Go for something that is WIFI enabled so that you can quickly and easily upload and share you videos and photos. You'll have to download a user App but there are plenty of action style cameras that feature WIFI with a range generally of around 30 meters.
Battery life
You're not always going to have access to a charging port especially if you are out for the day climbing a mountain or diving an ocean so look out for a good extended battery life. Consider also investing in a portable power pack. There's nothing worse than filming yourself falling over all day only to finally nail your technique and discover your action camera has, quite frankly, bitten the bullet and is itself, flat out of action!
Sign Up Now
GET THE VERY BEST OF GEARHUNGRY STRAIGHT TO YOUR INBOX