Best Adult Card Games in 2022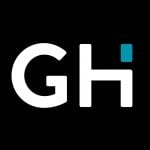 This product guide was written by GearHungry Staff
Last Updated
October 1, 2018
GearHungry Staff
GearHungry Staff posts are a compilation of work by various members of our editorial team. We update old articles regularly to provide you the most current information. You can learn more about our staff
here
.
GearHungry may earn a small commission from affiliate links in this article.
Learn more
Party games sure have evolved since way back when, haven't they. Even back when our parents entertained their bosses, old friends, and the neighborhood, they preferred the (mostly) wholesomeness of Pictionary, Charades, and perhaps one of the many, many games possible with playing cards, although we're sure they never touched Presidents. These adult card games are old hat (almost as old hat as that phrase), and now card game creators have ushered in a new generation of offensive (in the best way), crass (in the best way), and generally disgraceful (in the best way) games that rely on just how depraved everyone can be. Who says we're devolving as a species? If you're planning a proper adult party complete with all the cursing, sickening shouts, and distasteful nonsense, then check out our list of the best adult card games. For our younger readers, we shouldn't need to say that these are recommended for ages 18 and above, but if you think the kids are mature enough, we won't tell anybody, wink wink.
The Best Adult Card Game
Cards Against Humanity Adult Card Game
The grand daddy of adult card games, Against Humanity is probably the one that you all associate with every boozy, night that got out of hand, and even after it's ten or so years of being brought out at every college party, every bar, and shocking unwitting grandparents over Christmas, it's still the go-to adult card game for anyone who loves to embrace their inner bastard.
Really, it needs no introduction, but if you're one of just four people across the world who've never played it before, the rules are simple. One person picks a black card, typically the start of a sentence, and the rest of the players fill in the blanks in the most awful way possible. Whoever has the most black cards at the end is the winner (if you can call it that). Suitable for endless hours of disgusting fun, you're sure to get to know how everybody thinks after a couple of rounds. Our handy guide to the best poker sets features more great products like this.
Key Features:
(Almost) Unlimited players
Lots of expansion packs available
Both sensible and preposterous rules included
Tons of replayability
Specification:
Brand

Cards Against Humanity LLC

Model

CAHUS

Weight

2.25 pounds
What Do You Meme? Adult Card Game
Created by the same guys who run an Instagram account (among other things), What Do You Meme? is an adult card game for lovers of the internet's most treasured spawn. If you've ever wanted to go viral, here is your chance, among family and friends at least, as you compete to create the most bellyaching, and perhaps surreal meme you possibly can.
Those who spend more time on the internet than socializing may have the advantage, but sometimes those who've never gotten close to a meme before might just strike gold. It might sound stupid (most adult games are) but that's part of the fun. Take the chance to become internet famous, and show off your previously shunnable knowledge in a blaze of glory.
Key Features:
3 – 20 Players
435 cards in total
Up to 90 minutes of playtime per round
Includes easel and bonus rules
Specification:
Brand

What Do You Meme?

Model

WSX-MeMe05

Weight

1.85 pounds
WTF Did You Say? An Adult Card Game Against All Dignity and Morality
If self-deprecation is your thing then you'll love WTF Did You Say? almost as much as you hate yourself. This card game comes with a massive set of nearly 600 cards, each one worse than the other, which guarantees hours of fun (if you can call it that), and unlimited replay value.
With simple directions and even the ability to create your own cards, you and the gang will cringe and cry as your darkest thoughts are laid bare. If you like Cards Against Humanity, but feel it might have run its course with you and your buddies this is one of the adult card games that give you something a little different once you can predict every single answer that comes up. Be sure to also check out our list of the best board games for more great items like this.
Key Features:
At least 4 Players
Massive set of cards
Endless replay value
Lot of different card combinations
Specification:
Brand

WTF Did You Say?!?

Model

B01M0XH7TJ

Weight

2.6 pounds
Disturbed Friends Adult Card Game
If a game states on the box that it should be banned, you know before you even lay the first card down that it'll be a winner. Disturbed Friends contains 250 disturbing questions and 100 cartoon winning cards that show your friends just what you think of them.
By selecting scenarios, you can pick and choose how your buddies will react in the worst situations, while the rest predict just how accurate these eventualities seem. Excellent for long-time friends, and maybe even better with people you're just getting to know, you'll be disturbed beyond belief but also thoroughly entertained. You may also be interested in some of these fun solo games from our list, so check them out.
Key Features:
4 to 10 players
Ideal for those with a disgusting sense of humor
Multiple different scenarios
The chance to understand just how wrong your mind is, yay!
Specification:
Brand

Disturbed Friends

Model

FRDF79459

Weight

1.54 pounds
DRUNK STONED OR STUPID Adult Card Game
We've all been there at some point in our lives and some of you may have just been all three at once (tsk, tsk). DRUNK STONED OR STUPID is both exactly like it sounds, but also not at all like it sounds. A modern, degenerate version of Most Likely To…, the more players the better as you lay your feelings about your friends bare for all to see.
It's not a game for those who have thin skin, but it will be a hit for any group who love to laugh at themselves as much as they do at each other. Using a voting system, everybody gets to see just what each other thinks of you, all the while plotting their revenge in the best way possible.
Key Features:
The more players the better!
Contains 250 prompt cards
Really fun to play with people you don't know (first impressions matter!)
Enough weird and wonderful situations to fit everybody
Specification:
Brand

Drunk Stoned Or Stupid

Model

B00V155S46

Weight

1.31 pounds
That's What She Said – The Adult Card Game of Twisted Innuendos
Those who watched the The Office and cringed at its hapless Regional Manager Michael Scott will recognize this game's namesake (though we're sure it existed in the playground long before that, but whatever), and this game gives you the chance to twist and turn every little phrase into the innuendo it deserves.
To do this, you need to get your brain into the weirdest gear possible and find the joke in any phrase you can. Find the perfect setup to your cleverest phrases and split the sides of everyone in attendance. Great for party nights, or just when you feel like unleashing your dirty side with some adult card games, That's What She Said is sure to get you going. Wait a minute…
Key Features:
4 or more players
Up to one hour of gametime
Over 450 cards
As dirty as your mind wants to be
Specification:
Brand

That's What She Said

Model

B01M4S54JJ

Weight

2.25 pounds
Pick Your Poison Adult Card Game
If you've ever played Would You Rather but always struggled to come up with ideas on the spot then this is the game for you. Bringing the decision making classic and transforming it into a card game, Pick Your Poison is the perfect way to discover just how messed up some of your friends and family really are.
Containing all sorts of unbelievable questions, you can play this game for hours on end, which is plenty of time to start planning who your new friends will be, and everyone else will be doing the same about you. Love games? Check out our review of the best family board games for our top picks.
Key Features:
3 or more players
Anonymously pick your poison and then get publicly shamed
Can be combined with the Regular Edition
30 to 60 minutes of gameplay
Specification:
Brand

Pick Your Poison

Model

B07146ZQPP

Weight

2.25 pounds
F**k. The Game – Hilariously Social Adult Card Game
Does getting smarter sound good to you? Does swearing at your friends while you get smarter sound even better? We thought so. F**k. The Game, is an original party game birthed way down under in Australia that has taken the world by storm. It's designed to mess with your head as well as everyone else's so be prepared for some psychological damage.
The cards are pocket-sized, so you can play it anywhere you like, perhaps against your better judgement, and claw as many unfortunate souls as you can into its grasp. At least you'll have friends beside you in Hell.
Key Features:
1 or more players
60 playing cards
DIY expansion pack available
Take the game anywhere you like!
Specification:
Brand

F**k. The Game

Model

B01H1NIQP4

Weight

3.52 pounds
The Voting Game – The Adult Card Game About Your Friends
From the same people that brought you Pick your Poison, The Voting Game is designed to destroy even the strongest friendships, and leave everyone watching cackling in sadistic glee. Throughout, you can share personal stories, learn more about each other, and eventually decide to never speak of the night or to each other ever again.
Players take turns in positing questions to the group and everybody else votes on who suits the answer the best. It sounds tame, but things soon descend in depravity when things get just a little too personal. Lots of replayability, which is handy considering you'll need a new group of friends after each game. All in all, it's a nice round of wholesome fun for everybody. Don't forget to also check our guide to the best puzzles for adults, for more great products like this.
Key Features:
5 to 10 players
160 unique question cards
Up to 60 minutes of game time
Customizable expansion packs available
Specification:
Brand

The Voting Game

Model

B00PJKCXJC

Weight

1.15 pounds
Circle Of Jerks – The Adult Card Game For Inappropriate Adults
Hilariously titled and hilariously created, Circle of Jerks is faced-paced and raunchy for those who love the thrill of competition mixed in with degrading yourself and everyone around you. You need to shout, scream, yell, and drop as you race to match cards with whatever's poisoning your ears before anybody else.
If you feel like your quiet Sunday afternoons could do with a little more flavor, this is the game for you. Suitable for up to 8 players, it is sure to give you an outlet to release all of your frustration in an acceptable and encouraged way.
Key Features:
3 to 8 players
Quick-fire rounds
Drinking game rules included
Over 50 cards included
Specification:
Brand

PlayFore Games

Model

B00PJKCXJC

Weight

6.4 ounces
Utter Nonsense Naughty Edition Adult Card Game
Last but not least, Utter Nonsense Naughty Edition is an adult card game that allows you to drag out your long forgotten repertoire of offensive impressions without fear of getting accused of hate crimes. Using stupid accents and even stupider sayings, you'll be required to create things on the fly for everyone's entertainment.
It sounds easy enough, but sometimes the results are total gibberish, or utter nonsense, we suppose. Everyone's gotten far too sensitive, so it's nice to have a safe space to act as terribly as you like. Just maybe don't do it in public, unless you enjoy inciting angry mobs. Pitchforks at the ready, everybody. Find more great products like this by checking out our guide to the best solo board games.
Key Features:
4 to 20 Players
Over 500 cards to combine
Contains an array of different accents and phrases
Over 30 minutes of playtime
Specification:
Brand

Utter Nonsense LLC

Model

8611660001-RG-2-NA-N

Weight

1.69 pounds
These Cards Will Get You Drunk
Every group of friends has their favorite drinking games (well, most do). But, after years of playing the same games, it's always good to find a fresh new way to get you on your way. This card game – called These Cards Will Get You Drunk – is one of our favorite ways to enjoy a few drinks with friends. You can use any drink you want really – beer, wine, shots – but it's always a good idea to pick something with a low alcohol percentage, so you don't end up doing something stupid. 
The game features 100 unique cards that players pick up and then follow the instructions. For example, you might have to imitate another player and the first person to guess who you're imitating picks someone to drink. It's super easy to learn and play, so you won't have to spend hours reading the instructions. Just remember to drink responsibly.
Key Features:
Aged 21+ 
2-8 players 
100 unique playing cards 
Works with any drink
Easy to learn and play
Specification:
Brand

These Cards Will Get You Drunk

Model

8541823710

Weight

3.2 ounces
Sign Up Now
GET THE VERY BEST OF GEARHUNGRY STRAIGHT TO YOUR INBOX