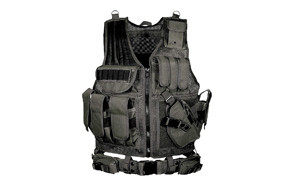 UTG 547 Law Enforcement Tactical Vest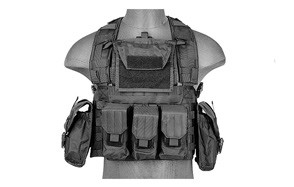 Lancer Tactical CA-781GX Modular Chest Rig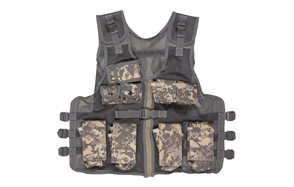 Modern Warrior Junior Tactical Vest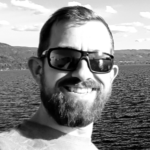 Today's commercially available tactical vests are the direct descendants of the Modular Tactical Vest (MTV) adopted by the army just over a decade ago. Tactical vests are popular today with everyone from law enforcement personnel to hunters, survivalists, preppers, airsoft gamers and more. And they run the gamut from fairly simple rigs that hold your flashlight and powerbar to full-on professional-grade SWAT tactical gear. The fact is, there are a lot of tactical vests on the market today so finding one that's perfect for your particular needs can be something of a challenge. That's where we come in. We've done the homework for you, looked at hundreds of these vests, and chosen 10 that represent what we feel are the best tactical vests on the market today. Let's get started.
The Best Tactical Vest
Tactical Vest FAQ & Buyers Guide
People have a lot of questions about tactical vests and below we'll try and address their major areas of interest/concern.

Q: What Can Tactical Vests Be Used For?
A: Tactical vests are popular today among airsoft and paintball enthusiasts, hunters and rescuers but they're also compulsory equipment for many military and security professionals. Because they're so versatile they lend themselves to both combat and leisure activities with most capable of accommodating both a high powered sidearm and/or paintball mags, water bottles, your cell phone, a stun gun, powerbars, magazines for your Baretta and much more. So the short answer to the question is that they can be used for any type of activity you have in mind where you think you could benefit from bringing tactical accessories along, either for fun or self-defense.
Q: What To Look For In A Tactical Vest?
A: Since there are different styles of tactical vest ranging from the relatively simple chest rig to the full scale, double sided MOLLE vest complete with holster and hydration pack it can be difficult to nail down a precise list of things you'll want to look for. That said there are a few basic things you'll want to be mindful of when choosing a tactical vest. They are:
Weight - This is a tactical vest after all. That means it should allow you as much freedom of movement as possible while providing a platform for you to store needed tactical gear. If the vest is too heavy it's not going to do its job very well and will instead bog you down. If we're talking body armor that's an entirely different discussion where safety trumps weight concerns.
Pockets, pouches and more - Only you know how many and what type of gear you plan on carrying with your tactical vest but you'll need to accommodate all of it. So before you begin shopping make sure you draw up a list of all the things you'll need that vest to hold. Will you need it to carry a firearm or airsoft gun? Will you need it to carry ammo mags? A radio? A hunting knife? Make sure your list takes everything into account.
Comfort - The tactical vest is an item of clothing and as such it should not only be lightweight, it should be comfortable as well, and easy to put on and take off. It's unrealistic to think even the best tac vest is going to keep you warm in the winter but it's not unrealistic to think you should be able to wear a sweater under it. Make sure the tactical vest can be easily fastened down so that you get a nice snug fit because nothing is worse than having your military gear flopping around while you're trying to operate. While the tactical vest may not be able to keep you warm it should have plenty of ventilation so that it doesn't cause you to overheat in the summer.
Looks - While you're not participating in a fashion show when you head out with your tactical vest on it should nonetheless be task-appropriate. Duck hunters are going to want a tan colored vest or perhaps one with a camo finish. SWAT teams will be looking for basic black as will most security pros. Military types will need to consider the mission before choosing a look for their vest.
Q: How To Properly Put On A Tactical Vest?
A: We mentioned above that a tactical vest should be comfortable and that you should be able to put it on and take it off easily. But just what is the right way to do that? Some tactical vests and chest rigs will slip on over your head. While others – including most of the vests on our list – can be put on like a button down shirt one arm at a time and then zipped closed. Once the vest is in place you're going to use the shoulder adjustment straps to get it to hang correctly. You don't want it hanging way down on your torso. If yours has a gun holster you can check the hang by checking the logistics of removing your weapon. If your tactical assault vest is hung properly the motion of removing your sidearm should be completely natural and effortless. Once your vest is hanging correctly use the side straps to pull it in snug to your body. "Snug" is the operative word here. But not so tight that it will constrict your movements.
Things You May Want To Carry In Your Tactical Vest
The number and type items you carry on your tactical vest will be driven by the mission of course but the following are a number of things most professionals and airsoft/paintball enthusiasts will take along.
Tactical flashlight - Military personnel, police, SWAT team members and rescuers will want to have a high powered LED tactical flashlight with them at all times. It will not only bring light to bear on the scene it can be used for self-defense as well. You'll want to avoid any flashlight that uses those monstrous D cell batteries and you'll want to be sure the flashlight will fit comfortably into one of the pouches on your tactical combat vest. You may also want to consider bringing some light sticks for tight spots. They're easy to stuff into a pouch and are light and inexpensive.
A firestarter - Hunters will want to make sure they bring along a firestarter. If your pursuit takes you to unexpected places and you find you're not going to make it back to camp you'll need some method of getting a fire going. Disposable lighters are an inexpensive choice as are waterproof matches. There are also a number of kits on the market that are compact and provide everything you need to get a fire going.
Multi-tool - Military personnel, rescuers, police, security professionals as well as hunters can't lose by finding room for a good multi-tool. They provide you insurance for dealing with the unexpected which, since it's unexpected, can be nearly impossible to plan for. Your best course of action is to have a piece of civilian tactical gear with you that will allow you to deal with as many potential scenarios as possible. And a multi-tool (and to a lesser extent a Swiss Army Knife) is just the thing.
Emergency food - You can't go wrong by bringing along some emergency sustenance. It doesn't have to be a pork chop and baked potato. It could be a few powerbars or maybe some military rations, a packet or two of dried noodles or some hard candy. It doesn't hurt to bring along a water bladder either since man does not live by bread alone.
Navigational device - If you're heading out in pursuit of game or the enemy you'll want to have a good hunting GPS or similar device with you in case you lose the path. Even the best GPS device is dependent on an external power source however so there's no substitute for having a first rate compass in one of your pouches as well as a topo map of where you're going.
First aid kit - First aid kits come in all shapes and sizes these days and you're sure to find one that will fit into one of your MOLLE pouches. It doesn't have to be a hospital in a box, just some bandages, Band-Aids, Tylenol, eye drops and any prescription medications you need.
Misc items - Zip ties are great to have for about a hundred different reasons. Dust masks can save your bacon in a sandstorm and fold up to fit into just about any pouch. A space blanket weighs almost nothing, takes up virtually no space and can be an invaluable survival tool. A decent bushcraft knife is also a must if you're heading into unknown territory and if there's room try and cram in a small roll of duct tape.
That may seem like quite a load but it's really not. You'd be amazed at how much you can comfortably carry if you're smart about what you bring and how you pack. Just make sure your MOLLE gear load is mission specific.
Conclusion
The best tactical vests enable you to be your best whether that's on a paintball course or in the deserts of Afghanistan. The key is to find the right MOLLE tactical vest for your specific needs. We hope you found the above reviews and buyer's information helpful and make sure to stop back often for more product reviews and comparisons from Gear Hungry.