Best Board Games For Your Game Night in 2022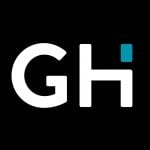 This product guide was written by GearHungry Staff
Last Updated
June 1, 2018
GearHungry Staff
GearHungry Staff posts are a compilation of work by various members of our editorial team. We update old articles regularly to provide you the most current information. You can learn more about our staff
here
.
GearHungry may earn a small commission from affiliate links in this article.
Learn more
For many of us board games might be associated with our childhood. Hours spent together as a family, especially at Holiday times, rain pouring down outside, whilst we sit cozy and dry inside.  Mum and dad and even our Grandparents all together playing a good old fashioned classic board game like Monopoly. Whilst there might have been a move towards screen gaming these days, there is still very much a time and a place for a board game and so much fun and stimulation to be had too. Board games can be interactive, fun, challenging and foster an atmosphere of cooperation and competition! You can get anything from two-player to eight-player games covering off a wide spectrum of themes and topics from skill and strategy to fun and adventure. Let's review some of the best board games around that will have you getting back to basics.
The Best Board Game For Adults
WHAT DO YOU MEME? Party Game

Board games are a great way to improve bonds and lighten up the mood at a party with good friends. Therefore, games that key into relatable topics are even more popular, and that might go some way in explaining why the 'What Do You Meme? Party Game' is such a huge hit. With millions of units sold, What Do You Meme? Is a game that tests your knowledge of meme culture and helps to unveil who the meme king/queen in your circle is. It is a game for adults, and the themes are definitely for kids; so, you must know what you're signing on for when you play this game as there are some things you can't un-hear or un-see. What's more, Playing the game is pretty easy, and you only need to caption the picture card in each round with one of the caption cards you're dealt with. Each round is decided by a rotating judge who will choose the individual with the most relatable caption. Friends will fall away and in the end, a new meme deity will emerge from the ashes.
Additionally, if you are seeking to play this game to win, it is advised that you pick captions based on the sense of humor of the judge, this, of course, means that you need to have an understanding of what the judge likes. Strategies such as this are what makes this game such an excellent bonding technique for a group of friends or teammates. Besides, it's a giant game with a total of 435 cards, which is broken down further into 75 picture cards and 360 caption cards. What's more, the cards are stylishly designed and will draw anybody in. If you are worried that the game could get stale after a while, don't worry as there are expansion packs with even more memes for you and your friends to enjoy. You may also be interested in some of these fun solo games from our list, so check them out.
Key Features:
Easy to play
Features 435 cards with 75 picture cards and 360 caption cards
Strictly for adults
Stylish card design
Specification:
Brand

WHAT DO YOU MEME?

Model

WSX-MeMe05

Weight

1.85 pounds




With plenty of awards and accolades to its name it's been heralded as the "Perfect Social Game" and is certainly a classic. Catan is all about a voyage of exploration and the race for settlement on a far-flung island that has had the intrepid seafarers overcome great challenges and encounter extreme deprivation to finally arrive at. You need to work to strategically build roads and infrastructure, creating settlements and using all of the natural resources that the island of Catan has to offer. Luckily the island is plentiful boasting mountains, pastures, hills, fields, forests and surrounded by sea. Will you turn your settlements into cities? Employ cunning and intellect to strategically buy and acquire the resources you need to expand and be careful that one of your opponents isn't working against you to cut off access to your road or steal your hard earned gains. A real battle of intellect and strategy. Be the first player to reach 10 victory points and you'll be declared the game's winner! Be sure to also check out our list of the top solo board games for more great items like this.
Key Features:
Random mix ensures that no two games are the same
One hour time limit ensures that games don't get to drag
Suitable for persons aged ten and above
Excellent for family and friends
Specification:
Brand

Catan Studios

Model

CN3071

Weight

2 pounds

'A party game for horrible people,' that is what the manufacturers themselves describe the game as. With such a description, you can get an idea of what you're in for and Cards Against Humanity is not a game for sensitive or overly politically correct people. It is an adult game with a sense of humor for degenerates. Playing the game is very easy and uncomplicated to understand. One hundred black cards ask a question and 500 white cards that 'provide an answer.' As the player, you are tasked with providing the white card which best answers the question on the black card.
Once all the players play a white card with an answer, the person with the best answer wins the round and the game continues. With so many cards, you have a game that can be played multiple times without having to repeat cards often. What's more, the game can be played from between four to 20 people meaning that more people can join in the game, and it is uniquely suited for parties that have a large number of people. Besides, the game comes with a booklet that lists out the rules of the game, but if you want to go a little crazy, there are a set of alternate rules that cater to the more 'adventurous.' An ideal gift for board game lovers.
Key Features:
Can be played by between four and 20 people
The game comes with a booklet with the rules
Suitable for adults only
Excellent companion to have at parties
Specification:
Brand

Cards Against Humanity LLC.

Model

CAHUS

Weight

2.25 pounds
Ticket to Ride Board Game



Based on Phileas Fogg and his "Around the World in 80 Days"- Ticket to Ride is a real game of adventure where the stakes are high. $ 1 million prize money is up for grabs in the competition if you can successfully travel by rail throughout the US within seven days. The objective is to try and visit as many cities as possible, collecting cards along the way that allow you to access the railway routes connecting you to the cities. It's a fun and fast passed cross-country game that will increase your knowledge of the USA too!  Pick the longest railway routes to earn more points and to try and win the game. If you finish the game with the longest continuous railway track you will be crowned the winner. If you need a gift for nerds in your life, this might be a good idea.
Key Features:
Can be played from between two to five people
It can be played with the help of Alexa
Suitable for persons aged eight and above
Each game lasts for a period of 60 minutes
Specification:
Brand

Days of Wonder

Model

DOW 7201

Weight

2.8 pounds




There are 7 great cities of the Ancient World and you are one of its leaders. You need to use skill and strategy to gather all the resources you need to conquer and affirm your military supremacy, working to erect an architectural wonder that will transcend the future. 7 Wonders is a developmental card game where some cards have immediate effect and use and others are to be saved and utilized later in the game as bonuses and upgrades. So play your hand carefully and with plenty of skill and expertise. Make sure you are keeping a careful eye on what your opponents are up to and how they are playing their cards. The game continues for 3 rounds only after which it concludes. Make sure that you come out on top as the all-powerful and conquering leader of the Ancient World.
Key Features:
The 30-minute time limit ensures that games are played at a fast pace
Easy-to-learn rules that help players understand the game
Played between three and seven people
Ideal for fans of ancient history and strategy games
Specification:
Brand

Asmodee

Model

SEV-EN01ASM

Weight

2 pounds




The rules are simple and Codenames is lots of fun. Two rival spymasters pitted against each other each who know the secret identities of 25 secret agents. The teammates have to work together to try and uncover the real identities of the secret agents with only their code names and go on to make contact with them first. Each of the Spymasters gives on-word clues that point towards words on the table. You need to try and avoid the assassin as well as your oppositions words in order to uncover the identities. Play with at least 4 of you per team to open up lively and at sometimes quite ridiculous debate! Whether you end up on the winning team or not, you're sure to have plenty of laughs, heated discussions and a fair amount of frustration. Our handy guide to the best poker sets features more great products like this.
Key Features:
Suitable for 2-8+ players aged 14 and upwards
15 minutes of social gameplay time
Compete in teams to discover the secret agent identities
16 agent cards in two colors plus 1 double agent card
Comes with full rule book
Specification:
Brand

Czech Games

Model

00031CGE

Weight

1.25 pounds




Pandemic- a game of strategy and skill that relies upon group participation and co-operation to successfully win. Four deadly diseases have broken out and it's up to a team of highly skilled specialists to try and overwhelm them before they destroy humanity! That might involve building research stations to uncover a cure or vaccine but one thing is for sure, you need to act together and fast to stem the tide of deadly infection. Cure the four diseases and you win the game but if you can't do, try and minimize damage to humanity by containing the outbreaks as best you can. If you enjoying working as a team rather than being overly competitive then this is a great board game to try out. Our handy guide to the best family board games features more great products like this.
Key Features:
Suitable for 2-4 players aged 13 and upwards
60 minutes of playing time
Updated version of this popular co-operative game
Great for group interaction and participation
Specification:
Brand

Z-Man Games

Model

ZM7101

Weight

2.2 pounds
Avalon Hill Betrayal At House on the Hill

A brand new refresh of a favorite board game, this brings extra suspense and intrigue to the table. Explore the creepy house on the hill but be warned, strange and unexpected things could happen that have you cowering under the cushions! Play it with the lights down low if you dare! If you're a fan of the horror genre, then you'll love Avalon Hill Betrayal At House on the Hill. Which character will you choose to play as you explore the haunted house, deathly basement or creepy graveyard? Watch out as you enter different rooms for unexpected and mystic happenings! Who will turn out to the traitor amongst your set of players? It is extremely fun, which is one of the reasons you should play board games every night.
Key Features:
Suitable for 3-6 players aged 12 and upwards
60 minutes of suspense filled playing time
Popular co-operative style game
Great for group interactive and participation
Multiple play scenarios and lay outs
Specification:
Brand

Avalon Hill

Model

266330000WOC

Weight

2.87 pounds




Splendor is a beautiful economic-themed board game that will teach you the value of building riches through amassing a lucrative trade in gems and jewelry. With the dawn of the Renaissance new ways to acquire wealth were opened up as global trade routes became a reality. Reimagine yourself as a wealthy nobleman as you work to collect raw gems which you then need to transport to a specialist artisan to carve, polish and shape so that you can eventually open up a lucrative storefront to sell your glittering collection of diamonds and sapphires. The game features plenty of interesting historical references and encourages you to build up a successful business plying your jewels to the highest and most noble of patrons. Who knows, you might even be successful enough to sell yours to a King. A great game for all the family to play together and to appreciate the value of commerce and patronage. The first player to win 15 prestige points is the lucky winner of this popular board game. Make sure you also check our guide to the best Trivia board games for more great items like this.
Key Features:
Suitable for 2-4 players aged 10 and upwards
30 minutes of economic themed playing time
Included 40 different gems to collect
Features 90 development cards
Fast, elegant and intuitive game
Deeply strategic but with simple to follow rules
Specification:
Brand

Asmodee

Model

SPL01

Weight

1.79 pounds



In this adventure-style game you need to build up the area surrounding the impressive city of Carcassone one tile at a time. Strategically place your "followers" onto fields, cites, roads and monasteries to acquire as many points as possible then try and turn your followers into knights, monks, farmers or thieves depending upon which tiles they end up on. The player who is able to most strategically and intelligently use their followers will end up ultimately winning the game. This is a classic game which has been updated to now include a river and abbot expansion. It's in the same style as Catan but slightly easier to play and doesn't take as long to complete. This also makes a great Christmas gift for your loved ones.
Key Features:
Suitable for 2-5 players aged 8 and upwards
Contains a new river and abbot expansion
Game of skill, strategy and intellect
Work to build a medieval city
Specification:
Brand

Z-Man Games

Model

ZM7810

Weight

1.54 pounds




A game where every picture can tell a thousand words and it's your role to eloquently describe it. It's a fantastic game to play with friend, family or anyone who enjoys spinning a good story. The idea of the game is that you select cards that are represented by pictures and come up with your own interesting and articulate way of representing that picture. The rest of the players then have to choose their own picture card to best depict the story or sentence they've just heard. Points get awarded for imagination and intellect. This is a game intended to forge and develop creativity and invention and to really but your descriptive powers to the test. Amongst the cards you will also discover rarities from the world of art that depict fantasy and dream scenarios, really challenging your mind to come up with appropriate descriptive analogies. Dixit is at the same time both challenging and beautiful, simple yet imaginative. The game concludes when all the cards have been revealed and used and the winner is the contestant who has gained the highest score. Make sure you also check our guide to the best two-player board games.
Key Features:
Suitable for 3-6 players aged 8 and upwards
30 minutes of humorous party game play
Requires plenty of imaginative storytelling
84 new cards, 6 games pieces and 6 different colors
Winner of 2010 German Game of the Year
Specification:
Brand

Asmodee

Model

DX01US

Weight

1.8 pounds
One Night Ultimate Werewolf




You'll be up and running in next to no time with One Night Ultimate Werewolf – fun party game. Each of the players picks a card which gives them their own special secret power which will assist with the Villager or the Werewolf team. Who will you choose to be: werewolf, seer, mason, villager, troublemaker or tanner? What might your secret power be? Play and all will be revealed. The game can also be linked to a free app for more detailed walk-through explanations of the rules and to get you up to speed more quickly. All you have to do is figure out who are the werewolves are and you've won the game. Each game round should last for around 10 minutes only and there's no need for a moderator either so it makes the perfect quick-fire party game that everyone can have a go at. A manly man in your life will love this game!
Key Features:
Suitable for 3-10 players aged 8 and upwards
10 minutes of party game play
Each player takes on a unique role
Combine play with One Night Ultimate Daybreak or Vampire
A game of horror based adventure
Includes compatible iOS/Android app
Specification:
Brand

Bezier Games

Model

ONUWBEZ

Weight

2.88 ounces

If you like your games to be in the spirit of cooperation rather than competition, then Forbidden Island is the one for you. You and your team will be required to work together, navigating around the island on a bid to stop it from sinking. Whilst deploying strategies to stop the island from sinking you'll also need to uncover and collect valuable treasures and items. Work quickly and act together though because as the water rises and the island begins to disappear, so too do your chances of reclaiming the treasure. This has multiple levels of difficulty so will continue to challenge and reward you. There are also different characters to choose from and optional island formats too so plenty of scope for continued game playing adventure. You can play this game with just two people up to four and the more players you have, the faster you should be able to successfully conclude the game. Strategize together for the ultimately rewarding end result. You'll really need to work together and collaborate in order to retrieve the sunken treasure and breach the borders of the Archean's ancient mystical empire.
Key Features:
Suitable for 2-4 players aged 10 and upwards
30 minutes strategic playing time
2010 Mensa award winning for Favorite Brainy Game
Requires cooperation, strategy and problem solving
Do or die mission to find and capture sacred treasure
Specification:
Brand

Gamewright

Model

317

Weight

1.3 pounds




Chances are if you are already a fan of board games and especially strategic ones then you will be familiar with Risk, the military style game where you get a chance to take over the world. This version is new and improved with updated figures and compelling board art. You are basically involved in a series of tactical style operations to build an army, deploy your troops and successfully engage in battles. On the Risk battlefield just about anything goes so make sure that you are fully prepared. You need to have your wits about you and plan out carefully where to place your troops to ensure they can defeat their opponents and not the other way round. There are actually 4 different ways you can play this latest version of Risk. Secret Mission, Classic, Risk for 2 Players or in Capital mode. Everything you need to get playing is included; the gameboard, 5 armies with 40 infantry, 12 cavalries and 8 artillery. You also get 56 risk cards your dice, war crates and game guide. All you need is to bring some serious strategic thinking to the table and your Game face! Take this as a housewarming gift to your friends, you won't regret it and you'll have a night to remember.
Key Features:
Suitable for 2-5 players aged 10 upwards
The world renowned game of strategy
New and improved features and figures
Includes 5 war crates for easy storage
Fabulous colourfully depictive gameboard art
4 different mission game modes to play
Specification:
Brand

Hasbro

Model

B7404

Weight

13.6 ounces
Wizards of the Coast Lords of the Deep

Wizards of the Coast Lords of the Deep- a truly interactive and fully immersive board game that requires strategy and problem-solving in order to be ultimately successful. A kind of Dungeons and Dragons style theme there are endless creative ways you can try to thwart your opponent and totally screw their game-play. You take on the role of one of the powerful secret lord in an attempt to gain control of Waterdeep, the City of Splendor and all its valuable and resplendent jewels. If you have a remotely devious or conniving nature, then you can really let lose! Send your opposition on pointless missions, steal their valuable resources for yourself or set up cunning blocks to halt their strategies in their tracks. Be on your tactical toes to get ahead in this cut-throat game and be prepared to lose your friends as you use every dirty trick in the book to win the game! Don't forget to also check our guide to the best puzzles for adults. 
Key Features:
Suitable for 2-5 players aged 12 years and over
1 hour of solid immersive style game play
Complete a series of underwater adventure quests
Set up and ready to play in just 5 minutes
Combines strategy with luck and interactivity
Specification:
Brand

Wizards of the Coast

Model

5513165

Weight

2 pounds




Like Pandemic 1 before it, Pandemic Legacy Season 2 is all about cooperation over competition. Working together in order to save the world from the ravages of a series of hideous life-threatening diseases. A plague has ravaged most of the world apart from a small network of cities where there are still resources and people alive. Your job is to work collaboratively and strategically to ensure that it stays that way to ensure the future survival of humanity. All in a day's work then! Based around environmental, exploration and medical themes this game will certainly give you plenty to think about.
Key Features:
Suitable for 2-4 players aged 13 years and over
1 hour of cooperative team building game play
Follow up to acclaimed Pandemic Legacy Season 1
Different scenarios play out every time you play
Global struggle to save humanity
Specification:
Brand

Z-Man Games

Model

ZM7172

Weight

4.56 pounds




If you love to chat and negotiate whilst you are playing your board games, then this is the one for you. First published back in 1977, Cosmic Encounter still remains just as popular today. Each player is assigned their own unique alien power from a huge deck of choices meaning that no two games will ever be played out the same. The aim of the game is to establish your colony on a rival planet which might involve plenty of negotiating and the formation of temporary strategic alliances to get ahead of the game. This is a game of alien politics, featuring 50 different races and the chance to build your own impressive galactic empire. Use your special alien powers to help you win the game.
Key Features:
Suitable for 3-5 players aged 12 and over
1 to 2 hours of playing time per game
Features 50 alien races and 100 ships
You need to vie for control of the Universe
A balance between action and negotiation
Specification:
Brand

Fantasy Flight Games

Model

CE01

Weight

3.46 pounds
Board Games FAQ
Q: Why Play Board Games?
A: Besides the obvious answer, that they are so much fun, board games can really help to develop logic and reasoning skills too as you will be required to apply some element of rational thinking, depending upon the complexity and scope of the board game you are playing. Perhaps not quite so applicable to good old Snakes and Ladders where your main skill is going to be in keeping your cool when your 5-year-olds keeps beating you because they've had more luck rolling the dice!
That's another great reason to play board games right there. Family fun and entertainment that is NOT screen related. A board game is a great way of uniting everyone together for some spirited competition! You are most likely to enjoy your family time together, sharing a laugh or working out a challenging tactical move, all of which will cement your camaraderie, trust, empathy and appreciation of each other. Well, that's the theory at least.
Board games are a great way to keep the old brain cog's sharpened but also to further develop memory formation and cognitive skills, rationing and problem-solving. That's important no matter what age you are and has been proven to beneficially aid against the onset of dementia and Alzheimer's which are linked to a decline in cognitive responses. The more utilized and stronger you brain remains, the better.

Board games can also help to lower blood pressure as you are actively involved for a few hours in nothing more strenuous than enjoying yourself! So we're also talking reduced stress levels too as a board game is a great way to just relax and unwind. Of course, that does depend upon how competitive you are! Generally, though, most people will experience feeling happier and more relaxed after a good old board game.
So really, no matter what your age, whether you're getting your children or your grandparents involved, a board game is like a session of therapy! Releasing endorphins, challenging motor skills and bringing you all around the table for some good old fashioned family fun.
Q: Board Games Or Video Games?
A: Depending upon what age you are, board games were most likely an integral part of your childhood and a much-loved way of spending some valuable time together during important holidays like Christmas. Things have certainly changed over the years and its quite likely that many millennials have never even played a board game as the trend has moved towards video games and screen time.
One of the key advantages of board games over video games is the social element. There aren't many video games that have been designed to handle more than two players. Yes, there are exceptions but on the whole video games are played in one or two-person mode. Board games on the flipside will cater from 2 up to say 10 players with the majority designed for 4-6 players or even teams which fosters more communication and interaction with others.
If you play online against opponents, you're quite likely to not even know who you are up against and this makes for a very impersonal gaming experience. With a board game, you are all live and present and sat together in the same room. This is a great way again or learning how to communicate and interact with people on different levels and from different ages. How you handle a grandparent might be different to how you handle a peer and for children, these skills are vital for the world at large.
Whilst its undeniable that video games graphics are getting bigger, better and bolder and can provide real escapism and immersive entertainment, you need the whole kit and caboodle to enjoy them. A board game is relatively inexpensive and incredibly portable so makes the perfect accompaniment on a camping holiday or a trip to visit family and friends giving you all an opportunity to get quickly reacquainted and to break the ice. There's no need to worry about running out of battery life either or having to have a charger on standby. Board games need nothing more than the board and the accessories for you to enjoy them time and time again.
We also touched on it above but board games, rather than have a detrimental and adverse effect on the body and brain, can positively help with issues like blood pressure, improving brain function and warding off later life dementia.
There's a time and place for both board and video games but certainly there is a compelling case to be had for the obvious benefits of a challenging and socially based board game.
Q: What Board Games Can Teach Us?
A: This is a really great question and some of the answers might just surprise you and provide you with a little Eureka moment of your own when you realize the great benefits of playing games that you'd never previously acknowledged. We already discussed above some of the reasons to play board games, like entertainment and cognitive development but board games actually go much deeper than that and really can be like a professional therapy session. Besides teaching skills like cooperation and competitiveness both of which equally have their place in today's society, board games can also help us with valuable interaction and interpersonal social skills. With so many screen-based games around and purely digital activity enjoyed by many, good old conversation and interacting regularly with other human beings is becoming more of a rarity.
Board games then can teach us some incredibly important life lessons.
Just because you are currently lagging behind does not mean that you will end up the loser.
Far from it. Sometimes that can be a strategy deliberatively deployed or sometimes luck may intervene and completely change your fortunes and the future outcome of the game. So too in life. The way things stand today is not the way they will play out tomorrow and that is a really important point to appreciate. Don't ever give up on the game because someone else's strategy and not just your own could radically change the outcome and improve your own prospects. Deep right?
Sometimes it pays to try a different path.
When we're playing a board game we can, of course, afford to be more reactionary and to experiment with different game-playing strategies. Who sticks to exactly the same plan every time they play? You may now have come upon the perfect strategy for you but it most probably was a process of trial and error. You win some, you lose some! Getting too comfortable and staying firmly within your safety zone doesn't allow for expansion or growth. So with board games, we may well have learned that sometimes it really does pay to think outside of the proverbial box and guess what, that's a strategy we might do well to employ in real life too. Stop is from stagnating and to keep challenging ourselves to move forward and better our game.
It's all a chance roll of the dice – you can't predict how they will fall.
A chance, not a risk is sometimes the overwhelming factor in your ultimate success. No matter how much strategy and intellect you apply to a situation, in some scenarios you just can't control the outcome and that's OK. You just need to learn to roll with it so to speak. Certainly, you wouldn't beat yourself up and think you were a prize A loser if you didn't win a game that day because the dice just weren't falling favorably for yourself. There's a valuable lesson you can learn there too. Yes, you should be as prepared as you can be for success but really sometimes an outcome may well just be determined by fate, just like the roll of a die.

Decisions, decisions, decisions?? Help!
Board games teach us that it's all about choice and the decisions we make at that moment. There's no time for endless procrastination when you are playing a fast-paced board game, especially when you have impatient opponents waiting to get their turn. So don't over analysis or be afraid to just go with your gut and make a decision. So what if it turns out to be the wrong one, at least you will have advanced. Without making decisions you can never advance and if you didn't advance, the game would never be won. Just remember to stay calm. You are supposed to be enjoying yourself! After all, it is just a game you are playing. Don't worry too much about making the perfect decision, just focus on making a decision.
Study the form, assess the situation, take note of any clues& play to your strengths
Some games might require collaboration and others are all about the individual challenge. Be sure to assess all the information, taking stock as you move along in the game so that you can plan out your best strategy. If you are working together as a team, play the game to each other's strengths and weaknesses. Know when to lead from the front or when it's your turn to take a bit more of a back seat.
Finally, don't let the game play spill over into real life
Gaming can be ruthless! Pitting your wits against your opponent in an all-out battle to be the supreme winner. Leave it there! Don't be a sore loser and don't gloat too much either, tempting as it might be. Enjoy your moment of victory then move on!
There you have it! I bet you never considered just how valuable playing board games really could be to your life skills and on-going self-development.
Sign Up Now
GET THE VERY BEST OF GEARHUNGRY STRAIGHT TO YOUR INBOX