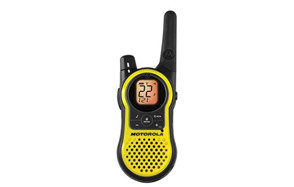 Motorola MH230R Long Range Walkie Talkie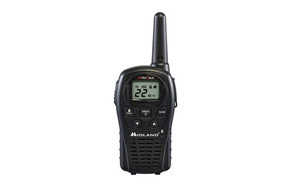 Midland LXT500VP3 Long Range Walkie Talkie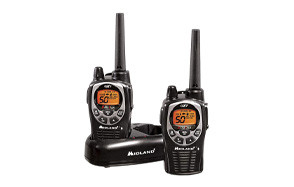 Midland GXT1000VP4 50-Channel Long Range Walkie Talkie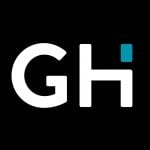 Most walkie talkies on the market today are poorly engineered and have extremely limited range. Buildings, topography, forests and other obstructions can also get in the way and wreak havoc with weak signals from these poorly designed units. The best walkie-talkies, by contrast, have the engineering and power behind their signal to provide true long-range capabilities, even under less than ideal circumstances. It's these units rescue crews and emergency responders rely on for clear, reliable communication. And it's just those kinds of units we'll be looking at here.
It's not easy to find a real long range walkie talkie out there but driven by a desire to provide our readers with the best, most relevant information we've managed to dig up 8. Keep in mind the opinions expressed here are those of our review panel. Your opinion may vary.
The Best Walkie Talkie
Long Range Walkie Talkie Buyers Guide and FAQs
Q: What Are The Best Walkie Talkies?
A: This is a question that will have as many different answers as there are people to answer it. In general, however, Motorola seem to have mastered walkie talkie tech and make some of the best performing models you'll find anywhere. Still, there are other companies like BaoFeng whose products may overtake Motorola walkie talkies if they ever learn the value of illuminated displays and proper placement of the control buttons.
Q: What Are The Most Popular Walkie Talkie Brands?
A: The 8 amazing long distance walkie talkie models featured above are from what have to be considered to top consumer brands currently on the market.
Things To Consider When Buying A Long Range Walkie Talkie
It may seem like purchasing a walkie talkie is just a matter of finding one made by a reputable company and buying it. If that were the case everyone would be happy with their walkie talkie and you'd never read a word of dissent on Amazon or any other site. The fact is, people most often have issues with the walkie talkie they buy because they don't research them first. With that in mind the following are a number of things you'll want to consider before purchasing a walkie talkie for personal or business use.
Where You Will Use Them - This will play a large part in determining which model of walkie talkie you purchase. If you plan to use them camping you'll definitely want one with an illuminated display so you can see what you're doing at night in the woods. A walkie talkie with a built in flashlight is also handy in such circumstances. If you'll just be using it around the factory during the day such features are not so important.
What Range You Can Realistically Expect - The only way to tell is to buy the unit and test it yourself, or else let someone else do the work for you (like us) and report what they find. Keep in mind though that your results are unlikely to ever match anyone else's perfectly. Landscapes are different, so is building density, flora and weather; all of which can impact performance. Still, if a majority of reputable critics are saying the range is no good you can probably believe it.
The Number of Channels - Privacy channels are not such a big deal unless you're using your walkie talkie on a cruise ship or a major construction site where others are likely to be using walkie talkies as well. And speaking of channels… you may not need 2 dozen NOAA channels but you'll want a few so you can keep up with weather updates especially if you're camping. NOAA (the National Oceanic and Atmospheric Administration) issues regular bulletins when threatening weather develops.
VOX - VOX allows you to operate your walkie talkie hands-free using only voice commands. Not every walkie talkie has the VOX feature, so if you think you might need hands free operation at some point you'll want to be sure the walkie talkie you purchase is so equipped.
Power Options - Power is another of those core issues when it comes to the walkie talkie. After all they aren't much good if you get lost in the mountains and your battery dies. You'll want a walkie talkie that can be powered by both a rechargeable battery (like a Lithium ion battery) and standard alkaline batteries. This way you stock up on alkaline batteries before you hit the trail and you can be sure you'll have power. Regardless, you'll still want to get at least 8 hours out of your rechargeable battery.
Out-of-Range Alert - You purchase a long range walkie talkie so that you're only out of range in the most extreme cases, but it still pays to have an 'out of range' alert feature on your walkie talkie. This feature basically keeps tabs on your other radio by doing the walkie talkie equivalent of "pinging" it. If the other radio is in range you'll receive a confirmation code back indicating you can talk.
Price - While most every modern walkie talkie is reasonably priced there is a fairly significant difference between those at the low end of the spectrum and those at the high end. While you'll likely get a well-made unit with all the bells and whistles, if you pay top dollar you may also wind up with far more walkie talkie than you actually need for your camping weekend. Good walkie talkies are often more than adequate to fit the bill and you can let the pros drop serious cake on the high end models.

Conclusion
Whether you call them walkie talkies, 2-way radios or even walky talky these personal radio transmitters/receivers can be an invaluable addition to your collection of camping equipment, farm equipment, factory equipment or rescue equipment. The walkie talkie of today is more than a fancy kids' toy. It's an invaluable safety tool for outdoor enthusiasts, emergency workers and first responders of all types. We hope you found these walkie talkie reviews helpful and be sure to keep checking back for the latest product reviews and more.