Best Portable Solar Panels In 2022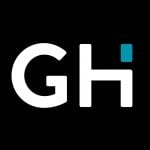 This product guide was written by GearHungry Staff
Last Updated
May 31, 2019
GearHungry Staff
GearHungry Staff posts are a compilation of work by various members of our editorial team. We update old articles regularly to provide you the most current information. You can learn more about our staff
here
.
GearHungry may earn a small commission from affiliate links in this article.
Learn more
Every day our finite resources are further depleted. Yet every day we make greater and greater demands on them. At some point, something will have to give, unless we change our relationship with energy and how electricity is generated. Fortunately, the myriad technologies needed to deliver us from an energy Armageddon already exists. And solar power is without a doubt one of the most effective. Below we're going to look at the best portable solar panels on the market today. Products that can help you meet the demands of your electronic devices while freeing you from dependence on the grid.
The Best Portable Solar Panel
Boulder Goal Zero Monocrystalline Portable Solar Panel
Whether you need to recharge phones, a laptop, LED lights or other peripherals on a hunting or camping trip or want to permanently mount some panels to the roof of your cabin in the woods off the grid, the Boulder Goal Zero is your best choice. Constructed from tried and true monocrystalline silicon – the most effective type of silicon panels – The Goal Zero goes wherever your energy needs are waiting.
The two-panel kit weighs less than 26 pounds and comes with a handsome and durable tote bag with a rugged nylon handle. The bag protects the panels from being scratched as you transport them through the underbrush or down the city street. The anodized aluminum frame is durable and will stand up to years of wear and tear. And the tempered glass isn't going to crumble into a million pieces if you make incidental contact with a branch or rock.
Once you reach your destination all you have to do is unbag the Goal Zero kit, find the ideal place to set it up, unfold the panels, extend the stands and you're in business. The kit is designed to work with Goal Zero portable power stations and portable power packs so you can start storing energy the minute you plug one of them in. By the time the sun goes down, you'll be ready to face the night wherever you are.
The Goal Zero 100 Watt Monocrystalline Solar Panel Kit is more than just a backcountry convenience, however. If you live in a hurricane-prone area it's a must-have pice of survival gear that can make the difference between a speedy, safe recovery and languishing in a compromised home hoping the power will be restored. But regardless of the circumstances during which you call on it the Goal Zero 100 will be there for you, ensuring you never have to leave your life behind just because you can't find a power outlet.
Key Features:
Fashioned from anodized aluminum and tempered glass.
100-watt monocrystalline panels.
For use at home or in the field.
Compatible with GZ Yeti Portable Power Stations.
Rubber impact protection on corners.
Convenient integrated kickstand.
1 year limited manufacturer's warranty.
Weight 25.9 pounds.
Specification:
Brand

Goal Zero

Model

32408

Weight

25.9 Pounds
It's compatibility with Goal Zero Yeti Power Stations is a major plus that enables you to store power and take it with you for later use.
It weighs only 26 pounds so it can be moved around and set up with relative ease by just about any adult.
The construction is first rate and the rubber shock absorbing pads at the corners help to prevent impact damage to the sensitive electronics.
You can use it during power outages, on hunting or camping trips, at the shop or in dozens of other circumstances.
The legs are a fixed length and for whatever reason don't lock in place.
It would be nice if it came with a protective case for the glass.
Renogy 100 Watt Off Grid Portable Solar Panel
The Renogy 100 Watt Portable Solar Suitcase is a miniature power station that allows you to take a bit of the modern world with you wherever you roam. Set it up on top of your trailer, on top of your RV, next to your blow up tent in the campground or in the yard. This lightweight high output solar panel kit is fashioned from monocrystalline silicon and is compatible with lithium-ion, Ah gel cell and other types of rechargeable batteries. It's relatively light, comes with its own protective case and costs about the same as a high-end large camping tent.
If you've ever suffered through a natural disaster be it a twister, hurricane, blizzard or flood you know how excruciating it can be to have to wait for the electric utility to restore power. Days can go by. Days when your phone and laptop batteries are dead when your rechargeable flashlights are spent and you have no light once the sun goes down. That doesn't ever have to happen again if you have the Renogy 100 Watt Portable Solar Suitcase on hand.
But the Renogy 100 isn't just for emergencies. Like all the best portable solar panels it will also allow you to keep all your electronic devices properly charged no matter where you roam. Let's say you pull into a campground just outside Gothenburg, Nebraska. They may not have any outlets in the tent sites but if you have the Renogy 100 in the trunk you're able to power up all your electronic devices, including your phone, laptop, your LED camp light or outdoor solar lights.
The Renogy 100 Portable Solar Suitcase is a low-voltage system so you don't have to worry about electric shocks. It's also light, so you can set it up by yourself in any conditions in about a minute. It has a 20A waterproof charge controller with an easy to read LCD screen so you can monitor and regulate power and the alligator clips make it simple and fast to hook up to your battery.
Key Features:
Folded dimensions 19.9 x 27.2 x 2.8 inches.
Compatible with a wide range of battery types.
Max output 500-watt hrs per day depending on sunlight.
Comprehensive overcharge protection.
Its low-voltage nature helps prevent shocks.
Integrated aluminum-alloy kickstand.
Weighs a relatively light 26 pounds.
Specification:
Brand

Renogy

Model

RNG-KIT-STCS-100D-VOY20

Weight

13.6 Pounds
Unlike some of its contemporaries, it comes with a protective carrying case which is a big plus.
The anodized aluminum construction is corrosion resistant and very durable.
The unit as a whole only weighs 26 pounds so it can be set up by anyone in just a couple of minutes.
That fact that it doesn't require any special technical knowledge is a big plus for homeowners, campers and other non-pros.
The manufacturer offers good to very good customer care and support.
Although you don't need to be an electrician to set it up you will need patience on occasion because some connectors can be temperamental.
It's not a cheap unit but most people feel it's worth the stretch.
Renogy Phoenix Portable Solar Panel
The Renogy Phoenix Portable Generator with 20W Solar Panel is to solar panels what the laptop was to the PC. It allows virtually anyone to take a solar power generating station with them virtually anywhere they go. You're no longer tied to the rooftop panels or even to a portable but cumbersome two-panel setup that might weigh 25 or 30 pounds. This unit is a mere 13.8 x 13.1 x 3.9 inches in size and weighs just over 12.5 pounds or just a bit more than a gallon of milk.
There's an integrated 16Ah lithium-ion battery and multiple connection ports including AC, DC and USB flash drive ports so you can get the power to whatever type of gadget you have. This is a state-of-the-art 21st-century convenience that's hard to beat. Essentially it means that you never have to be "off the power grid". And, maybe more important, in the event of a natural disaster or another emergency where the power goes out, you're prepared.
Another advantage the Phoenix has over other portable solar panels is that you can power it up using either the sun, an AC outlet or even your car battery. So if you just want to make sure you always have some power in reserve plug it in while making dinner one night and then store it under the counter or put it in the trunk of the car. Should an emergency arise at any time of the day or night, you're ready.
The versatility of the unit knows few bounds as you can also purchase a 100-watt monocrystalline panel add-on that will enhance the performance of the unit and make it more useful across a broader range of potential applications. No matter how you look at it though when you have the Renogy Phoenix at your disposal your life will never be quite the same. For more similar and amazing products, check out our guide to the best solar phone chargers.
Key Features:
All-in-one solar power system.
20W monocrystalline panels.
Maximum continuous output 150W.
Can be charged via solar, AC or car battery.
Ideal for everyday or emergency situations.
For use at home or in the field.
Optional 100W solar panel add-on.
A modest 12.8 pounds.
Specification:
Brand

Renogy

Model

PHOENIX

Weight

12.8 Pounds
A great portable generator to have around in the aftermath of a natural disaster.
Even if the sun isn't shining you can charge up the battery using your car or an AC outlet so you always have a source of power if you need it.
While overheating shouldn't typically a problem the integrated cooling fan helps make sure it doesn't become one.
The unit is among the most portable on the market being lightweight (12.8 pounds) and compact with its briefcase-like appearance.
Some people think the standard 20W output doesn't justify the price.
While the fan does a decent job keeping things cool high temps of 95 F or more can present problems.
Eco-Worthy 120 Watt 12 Volt Solar Panel Suitcase
The last item on our list of best portable solar panels is the 120 Watt 12 Volt Solar Panel Suitcase from Eco-Worthy. Like most of the other portable solar panels on our list, the Eco-Worthy uses monocrystalline silicon which is the industry standard for efficiency. This is a plug and play-ready compact solar energy solution that's both affordable and easy enough for the average adult to set up in minutes.
There's an integrated charge controller so you don't need to worry about overcharging your 12-volt system or adding a controller of your own. (Which is sometimes necessary with lesser systems.) In fact, there's nothing for you to worry about except finding a shade-free spot to set up, opening the panels, extending the durable aluminum stand, connecting to the battery using the alligator clips and letting the system work its magic.
If you've ever been stuck in a campground with no electrical hookups, no portable power banks, been caught short when your battery died on the road or been left without power in the aftermath of a hurricane, tornado, monsoon or another natural disaster you know how frustrating it can be. This small, effective solar power generating system can ensure that never happens again.
With 3.2 mm thick tempered glass you don't have to worry about the panels shattering if a pine cone falls on them or if they're hit by a small object blown on the wind. And with the durable anodized aluminum frame and kickstand, you can be sure the unit is tough enough to set up anywhere. If there's a downside here it's that there's no tote sack to cover the unit and the solar panels face outward when the unit is folded. Not a deal breaker but not great. For more useful products for emergency situations, check out our guide to the best portable generators.
Key Features:
High-efficiency monocrystalline panels.
Folded size 31 x 20 x 2.8 inches.
Integrated overcharge protection.
Operational range 20 to 60C.
10ft solar cables pre-installed.
Ideal for a range of outdoor applications.
Weighs only 26.5 pounds.
Specification:
Brand

ECO-WORTHY

Model

AM-L02FM120H-1

Weight

26.5 Pounds
Microcrystalline panels are the most highly developed and efficient type of solar panels on the market.
The adjustable aluminum kickstands let you set up wherever you like and achieve the best angle to the sun.
It's one of the best portable systems out there for producing electricity under less than favorable conditions.
At just over 26 pounds the unit is not prohibitively heavy and can be set up by most adults with little effort or hassle.
Unfortunately, when folded up the solar panels face outward and no contingency is offered to protect them from damage. So handle with extreme care.
Sign Up Now
GET THE VERY BEST OF GEARHUNGRY STRAIGHT TO YOUR INBOX