Last updated:
07 Aug 2020
5 Best Portable Solar Panels (Review) In 2021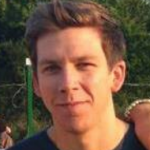 This product guide was written by Jordan Carter
Every day our finite resources are further depleted. Yet every day we make greater and greater demands on them. At some point, something will have to give, unless we change our relationship with energy and how electricity is generated. Fortunately, the myriad technologies needed to deliver us from an energy Armageddon already exists. And solar power is without a doubt one of the most effective. Below we're going to look at the best portable solar panels on the market today. Products that can help you meet the demands of your electronic devices while freeing you from dependence on the grid.
The Best Portable Solar Panel
The best!
Gear, gadgets & stuff for men
Straight to your inbox