Best Kids Teepees In 2022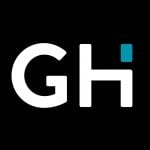 This product guide was written by GearHungry Staff
Last Updated
December 21, 2018
GearHungry Staff
GearHungry Staff posts are a compilation of work by various members of our editorial team. We update old articles regularly to provide you the most current information. You can learn more about our staff
here
.
GearHungry may earn a small commission from affiliate links in this article.
Learn more
Are you one of those parents who seems to be forever building a hideaway for your kid somewhere in the house? Taking out the clothes horse, a blanket from the linen cupboard and the cushions off the sofa? Then it might be time to upscale that makeshift fort you've been building and invest in a purpose designed, portable toddler teepee instead. An adorable looking, fun and inviting, yet practical and durable play space for your little ones to hang out and either let their imaginations run wild with creative role play or just bunker down in a cozy spot for a nap and story time. A play Teepee for kids has become a firm favorite among parents and kids alike and popular and regular addition to a kid's bedroom, playroom or nursery. Whether you are looking for an inexpensive option, something that's made from beautiful and eco-friendly canvas or something that's specially themed for that precious Princess or lively toddler Cowboy in your life, then we've got it all covered with our Best Kids Teepee guide today. Let's take a look at some of the great options available for both indoor and outdoor play.
The Best Kids Teepee
Little Dove Kids Foldable Teepee
Our very first best kids teepees recommendation is also today's Best Choice selection, and it gets awarded to a lovely natural canvas tent from Little Dove. Perfect for the little ones in your life who love to play and explore and who love to have their own independent space. It's made from 100% all-natural, non-toxic and unpainted cotton canvas and very much designed to withstand the rigors of daily use. With a neutral design, it will blend in seamlessly with any décor or surroundings making a welcome addition to a bedroom, playroom, nursery or even your main lounge. Providing endless hours of fun and active amusement for your kids, it can also be used both internally and externally so is a great option if you are heading to the beach for a picnic, have an outdoor wedding or other family events to go to, or are headed on a family camping adventure. It's well designed and robust, highly durable, and couldn't be easier to assemble.
With its neutral design, you and your kids can have hours personalizing Little Dove Kids Foldable Teepee and being slightly on the smaller side at 43.3" x 43.3" x 72.4", it won't dwarf any apartment dwellers either where space is more of a premium. Featuring a small window, curtains which close for privacy and internal pockets for storage of valuables, it really does make the perfect hideaway. Consider adding some additional Little Dove LED string lights to really bring this Teepee to life. Be sure to also check out our list of the best kids sleeping bags for more great items like this.
Key Features:
Made from 100% natural and non-toxic, unpainted cotton canvas
Tent poles crafted from sturdy natural pine wood and are free of harmful substances
Features curtains and front flaps which can be closed for privacy
Inner pockets for storage of personal belongings
Portable, foldable, easy to assemble and comes with its own carrying case
Specification:
Brand

Little Dove

Model

White – Teepee Tent 4 Poles

Weight

6 pounds
Tiny Land Canvas Kids Teepee Tent
We're getting stuck right in and reviewing our Premium Choice recommendation next which is another gorgeous example of a canvas Teepee play tent. It's currently on offer with a highly attractive discount making it a really affordable price for such a quality constructed item. From reputable and much-loved kids brand, Tiny Land, it's 100% natural, non-toxic and once again features sturdy pine wood Teepee poles. The perfect playhouse for both indoor and outdoor fun, it's super easy to set up and ultimately portable too. Your children get to enjoy a sense of both freedom and privacy in their own little sanctuary while as a parent you can safely monitor them and ensure they are safe from harm's way, without seeming like you are intruding in their space.
Tiny Land Canvas Kids Teepee Tent has been designed to be lightweight, foldable and also portable so you can pack it up and take it with you for overnight trips to friends and family, or for a weekend away. Everything you need to assemble this beautiful kids tent quickly is included with your purchase including the tent itself, 8 sturdy wooden poles, 4 connectors and a comprehensive set of instructions. Better still, the company offers free replacement poles forever! How about that for customer service? Accessories and decorations are not included but just imagine how much fun your child is going to have designing out their own space and adding a touch of their own unique personality to the inside décor of their Teepee? Cleaning this Tiny Land Teepee is also a breeze. Just wipe off any stains with a damp cloth and leave to dry flat or hang out to dry. You can imagine the scene now! Your kids have invited over their friends from school for a little impromptu indoors picnic, and sticky little jam sandwich fingers are all over the clean canvas! No need to stress, just give it a good wipe, and you're good to go. Imagine. No more shabby and scruffy half-hearted attempts to construct a fort out of recycled cardboard boxes and a few scatter cushions. Instead, your child now has their very own imaginative play space where they safely play, read, nap and explore. What a fabulous gift that makes, just like some of these adorable playpens from our list.
Key Features:
Made from 100% cotton canvas with sturdy pine wood poles
Stains can easily be removed with a damp cloth
Free replacement poles offered forever
Everything is included for quick and easy assembly, disassembly and portability
Allows your kids to play independently while you can still be close of hand to monitor safely
Specification:
Brand

Tiny Land

Weight

6.94 pounds
Happy kids hang out in happy huts! For an adventure, both indoors and out, what about taking a look at our next Best Kids Teepee recommendation which comes in two bold and strikingly colorful options each with a Safari Torch included to unveil a secret world of animals. The Happy Hut is an easy pop-up, and store kids play tent that comes packed in its own EZ-tote so that it can go anywhere with you and your family. At 13" square feet, it's comfy and cozy and fun for the smaller members of your tribe. Overhead there's 5-foot of space, so plenty of room for them to stand up too.
It comes with a free hideaway slideshow spectacular thanks to a Safari projector flashlight that features 24 different animal images introducing your children to the wonderful world of the animal kingdom. It's designed for use outdoors and not just inside and as such it's constructed out of 210D water-resistant polyester so come rain or shine, your kids can enjoy their mini Teepee adventure. Cleaning and caring for your Happy Hut is also easy as it can simply be wiped down clean before storing away. Just pop it back in that EZ-Pack tote and off you go back home after a fun family day out at the beach. Talking of which, when the midday temperature soars and your little ones are ready for a recuperating nap, the Happy Hut has a mesh window and tie-back flaps so they can either have their privacy or keep the tent doors open to let the air circulate. Perfect for both boys and girls and recommended for ages 2 and up, it's a fun and interactive choice that will deliver hours of imaginative playtime.
Key Features:
Portable and easy to assemble toddlers Teepee Tent
Spacious internally with mesh window, skylight and tie back door flaps
Comfortably fits your toddler and a friend or two
Comes with a Safari accessory projector style torchlight
Durable and water-resistant nylon construction
Specification:
Brand

USA Toyz

Weight

2.65 pounds
Lavievert Indian Canvas Kids Teepee
Our next Best Kids Teepee recommendation comes from Levievert and is a gorgeous Indian style, neutral-colored play tent which is just perfect to take outdoors thanks to a water-resistant bottom mat. Made from 100% eco-friendly cotton canvas and 4 premium pine poles, no harmful chemicals were used in the manufacturing of this kid's Teepee Tent. It's breathable and non-irritating and offers plenty of space internally for your kids to work, rest and play.
With a four-sided, classic Indian style design, this beautiful Lavievert Indian Canvas Kids Teepee has tie back curtains, inner pockets for storing valuables such as their favorite toys and books plus it's super easy to set up and install. As a bonus, it comes with a water-resistant bottom which makes it perfect for outdoor play and family camping adventures. Everything you need is included in this kit, along with a matching canvas carry bag for use when traveling. The canvas cover can be hand washed in cold water, and you can also iron the cover flat if necessary. It's a great choice for family's on the go, ensuring your kids have plenty of fun, imaginative and creative play whether they are at home or away. Give your kids a Lego Minecraft set as well and they will be playing in the teepee for hours.
Key Features:
Water resistant bottom mat perfect for outdoors
Four-sided design with windows either side, tie back curtains and inner slip pocket
Quick and easy, no-fuss installation
100% cotton canvas eco-friendly, breathable material
Comes with its own matching canvas carry case
Specification:
Brand

Lavievert

Weight

7.17 pounds
Wilwolfer Teepee Tent for Kids
The Wilwolfer Teepee Tent is one of the best quality products on this list. Like with most kid's toys, there's a huge range of prices and that means a huge gulf in the quality of different products, so you need to know what you're looking at. This teepee is made from durable materials that will last a lifetime if they're properly cared for. The exterior of the tent is made from 100% natural, non-toxic, unpainted cotton canvas. You can really feel the quality when you run your hand over it and it makes the experience that little bit more magical. The tent poles are made from sturdy pine wood, which is free from harmful chemicals.
Inside the tent, there are two large pockets, perfect for housing their favorite toys. There's also a plastic window so they can look out at the world around them. The set also comes with a colorful banner that can be hung from the roof of the teepee to provide that summer party/festival vibe. And, when it comes time to pack the teepee away, there's a cotton carrying case to keep it safe and organized. 
Key Features:
Made from 100% unpainted cotton canvas 
Sturdy pine tent poles 
Integrated window 
Two interior pockets 
Colorful banner included 
Cotton carrying case included 
Specification:
Brand

Wilwolfer

Weight

6.29 pounds
TazzToys Kids Teepee Tent
The TazzToys Kids Teepee Tent is definitely one of the cutest kid's teepees on this list. If you've spent thousands getting the interior decor of your home just right, the last thing you want is a tacky plastic tent ruining the feng shui. That's why it's worth spending a little extra money and buying kids toys that are a little more aesthetically pleasing. The thing we like best about this kid's teepee is that it's made from 100% cotton and held up by exposed pine poles. This makes it look pretty close to the teepees made by the nomadic tribesmen of the Great Plains. 
It measures 50" x 50" x 50", so there's plenty of room for your kids and their buddies to play. Inside the tent there are a couple of pockets and two plastic windows with built-in flaps. We were also surprised (and impressed) that this teepee came with a couple of bonus gifts – two feather decorations and a set of fairy lights to create a magical effect inside. 
Key Features:
Made from 100% cotton
Dimensions – 50" x 50" x 50"
Held up by pine poles 
Integrated pockets 
Built-in windows 
Feather decorations and fairy-lights included 
Specification:
Brand

TazzToys

Weight

6.96 pounds
Tiny Land – Kids Teepee Tent
Next up, we have a teepee that comes with a couple of extra bonus gifts to help it stand out. As a teepee, it has pretty much the same setup as all of the other products on this list – it's made from canvas, comes with wooden sticks as a frame, and has a small window to let light in. There's no denying that it's a super cute addition to any playroom or child's bedroom. So, on to the extras. First off, you get a super comfortable padded mat that covers the entirety of the teepee floor. Add a couple of cushions and a knitted blanket and they'll want to sleep in here more than their actual bed. The second free gift is a pack of cute fairy lights in the shape of stars. Drape them around the teepee (inside or out) to give it a magical effect that your kids will never forget.
It's worth mentioning the quality of materials used in this teepee. The canvas is made from 100% natural cotton and the frame is made from Russian pine. Not only does this make the teepee more durable, but it also makes it smell and look natural. Your children will associate the smell of natural materials with happiness, which means they'll want to spend more time outdoors in their adulthood. If you want to make unforgettable memories, you need the Tiny Land – Kids Teepee Tent.
Key Features:
Made from 100% natural cotton 
Russian pine frame 
Small plastic window 
Non-slip comfortable mat included 
Star fairy lights included
Specification:
Brand

Tiny Land

Weight

7.7 pounds
When you're a kid, everything seems 10X bigger. A small house can be a castle and this teepee can be a whole world of its own. With a child's imagination, this amazing Sumbababy Tent can become the ultimate play toy. For babies, it's a comfortable place to lay down and you can hang a toy from the roof for them to watch. Then, as they get older, the teepee can become basecamp for them to launch a thousand adventures. It's the one gift that they won't grow out of as they get older. So, how does it stack up against the other teepees on this list?
Well, first off, it doesn't come with any extras like a mat or fairy lights. However, that does make it slightly cheaper than some of the teepees we've featured. In terms of construction, it's made from 100% natural, unpainted cotton canvas. That means it's non-toxic and won't cause any harm to your kids. The poles are made from selected radiata pine, used in housebuilding and other large-scale structural applications. In other words, it's strong enough to hold up a teepee.
Key Features:
Made from 100% natural, unpainted cotton canvas
Radiata pine frame 
Small plastic window 
Inner storage pocket 
Specification:
Brand

Sumbababy

Weight

6.23 pounds
Teepee tents were used by nomadic tribes as semi-permanent homes on the Great Plains of America. Back then, they were a purely functional design made from Buffalo hide, that just happened to look aesthetically pleasing. Now, we associate them with posh weddings, fancy camping, and kid's toys. If you want to bring a bit of Native American history into your home, this is one of the best ways. Your kids are bound to love this amazing teepee – with a little bit of imagination, IREENUO Teepee Tent will become the base for all of their adventures. They can have sleepovers with their friends, use it as a safe place to do their homework, and even take it outside on a hot day.
The teepee is made from 100% natural cotton canvas, making it completely safe for children. Combined with the sturdy pine wood frame, it has a beautiful natural smell that will instill a love for the outdoors.
Key Features:
Made from 100% natural cotton canvas 
Sturdy pine frame 
Floor mat included 
Carry case included 
Fairy lights included
Specification:
Brand

IREENUO

Weight

7.47 pounds
Kids Teepee Buying Guide & FAQ
These days, toddler teepee are incredibly popular among the younger generation to play both indoors and outdoors and foster a real sense of creativity and imaginative play. Not only do they provide a warm, cozy and inviting place to both play and hang out, but also the perfect quiet spot for a soothing story when all that activity has got the better of them. What better place to hang out when they have their friends over too than in their own designated space, their very own personalized Teepee? What kind wouldn't love the idea of that?
How we choose our selection of best kids teepees
Whenever we pull together our comprehensive product guides, we consider Price points, a range of representative brands from within the category as well as considering critical and consumer feedback. All of our selections need to demonstrate value for money as opposed to being a particular price point as sometimes a budget-friendly option has just as many recommended features as the more expensive and market-leading model. So our aim when compiling our best kids Teepees recommendations is to present a fully representative mix of price points and brands to ensure that there is something for everyone.
Kids Teepee FAQ
Q: What is a Teepee tent?
A: While toddler teepees are certainly very popular, they are often confused with other play structures that may well have the ability to be erected internally to create a fun space for a kid to hang out but aren't a Teepee in their essential design. A Teepee, also known as a teepee, tipi, wigwam, tipi tent, tp or just a tent is essentially all one and the same. Their differentiating factor from other play structures being their distinctive triangular shape. A playhouse will typically be larger in size and made from plastic, designed to be used both internally but predominantly externally and will be durable and long lasting. Nor is a Teepee the same as or a replacement for a home bed. While a Teepee makes an excellent space for sleeping in and creates a wonderfully relaxing environment, it is far more multi-functional than a day bed. Generally speaking, people choose to put their Teepee's up inside their house. Commonly you will find a Teepee erected in a child's bedroom or their playroom if they are lucky enough to have one. Depending upon what material they've been made out of, they can also be suitable for use externally, and there is nothing more unique or magical on a balmy summers night, then letting your kids sleep under the stars in their Teepee.
Q: What are the benefits of a kids Teepee?
A: Doesn't your child deserve their own little sanctuary? A space to claim as their own, away from the prying eyes of their parents! Even at a young age, we like to have a little bit of "me-time" and also a space that we feel is ours, where we can just hang out, be ourselves, relax or let our imaginations run wild, acting out many creative scenarios. Maybe the Teepee is a campsite, a castle, a pirate ship or just a den. Children's imaginations are fired up by tents, and they're encouraged to have pure, unadulterated and innocent fun. They also make a great space to just chill and take time out for a bit of a nap! Don't we all wish we had a Teepee somewhere inside our own homes that we could escape to from time to time? Especially one that we'd had a hand at designing ourselves.
Q: What kind of Teepee Styles are there?
A: While there are plenty of different Teepee styles out there, it's a great idea to buy something that's more straightforward if you do want to personalize it yourself and allow your child to stamp their own character onto their play space. If you are buying a themed or styled Teepee, you will note that there are a few common ones that keep cropping up. Obviously, Cowboy/Indian ones feature heavily with tribal themes and bright colors. Park Ranger styles are also popular and are generally a great choice if you intend using both inside and outdoor. There are some beautifully Bohemian designs out there too, full of soft, ethereal and fairy-like spirit! Or if you and your home are all about modern, minimalist design, then there are plenty of monochromatic or geometric style prints you can go for too. There really should be a Teepee that will suit your child's character and preferences as well as your home décor style, and if there isn't, then you have carte blanche to accessorize it any which way you please. Think of it as your next interior deco project!
Q: What materials are Teepee's made of?
A: One of the most common materials that you will find teepees constructed from is canvas, to replicate the tents as were used by the nomadic Native Americans, traversing the plains of North America. There's a reason why they opted for canvas in their original Teepee designs and why it's still frequently used today. Canvas just so happens to be eco-friendly, incredibly durable, easy to repair and is breathable too. It really is the perfect choice for those rough and tumble tots of yours and has the added advantage of being suitable for both indoor and outdoor play.
Q: Are Teepee Tents suitable for all kids?
A: While it's true that a Teepee can be used to create a magical and fairytale environment which will be particularly loved by the little Princess in your life, there are all kinds of different designs for both boys and girls, gender neutral and toddler specific making it an excellent choice for all kids. Typically, little girls Teepee's will be designed with lots of pinks and purples and might have images of their favorite characters on them. Ones created with boys more specifically in mind will all too frequently use accents of blue, or have bold and colorful primary colored stripes and perhaps follow common themes, such as Indians and Cowboys or replicating a Pirate ship. You could just go for a more neutral Teepee, and there are plenty of those on the market too which are perfect if you are buying for a mixed family of boys and girls and want to encourage them to play together sometimes. Going for a neutral tone or lack of distinctive theme is perhaps even more fun as you can personalize with your kids their own space and they can add their personal unique decorative finishing touches. Teepees are also an entirely safe environment for a baby as well as toddler and your young kids, so it's a good idea to size up, knowing that your child is going to have room to grow and explore and enjoy using their Teepee for years to come.
Q: Ideas on how to accessorize your kids' Teepee?
A: Whether you are setting up a kids Teepee indoors to encourage some imaginative roleplay or taking it with you for a family outdoors camping adventure, there are so many creative ways in which you can decorate and accessorize your kids' Teepee. Turn it into a fun and interactive zone where they feel calm, safe, protected and encouraged to have some good old fashioned play time. That or you might just be putting them down for a well-needed nap! You can purchase all kinds of accessories to liven up a Teepee, just as you can your own internal space, so let your own interior decorator's spirit run wild when creating a haven out of your kids' Teepee.
Encourage them to pretend they are on their own camping adventure, deep in the forest, toasting marshmallows on their campsite. OK, so you might not want to set up a fire in your living room, that would be downright dangerous, but you can't go wrong ever with a full bag of marshmallows and plenty of imagination! Pad out the Teepee with lots of comfy pillows and comforting blankets plus their favorite soft toys and create an inviting and welcoming spot for a midday nap. Get some stars and decorate the ceiling and take all their favorite books inside and you've created the perfect storytelling zone. Just be warned, you might fall asleep on the job yourself!
Another fun way to personalize and accessorize a child's Teepee is to string fairy lights around it to create the perfect magical and dream-inducing environment. Alternatively, for a final touch, hang some brightly colored and different shaped garlands and really get creative and imaginative with the internal space.
Sign Up Now
GET THE VERY BEST OF GEARHUNGRY STRAIGHT TO YOUR INBOX