Best Alarm Clocks On The Market in 2022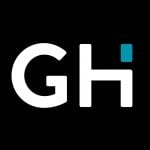 This product guide was written by GearHungry Staff
Last Updated
January 24, 2018
GearHungry Staff
GearHungry Staff posts are a compilation of work by various members of our editorial team. We update old articles regularly to provide you the most current information. You can learn more about our staff
here
.
GearHungry may earn a small commission from affiliate links in this article.
Learn more
You're going to have to admit it to yourself at one point or another—using your smartphone as a digital alarm clock just doesn't cut it. You sleep through it, you rely on it as a bedroom clock when it's just not cutting it. Whether you need alarm clocks for heavy sleepers, a projection alarm clock, or a programmable alarm clock that is up to you. You just need to make sure that it works. Fortunately, you know your favorite Gear Hungry experts have whipped up the ten best alarm clock models on the internet.
The Best Alarm Clock
Sonic Alert Sonic Bomb Alarm Clock
This isn't for just any old sleeper. This is going to ensure that you get up with every bit of vigor in its little electronic body. Sonic Alert brings us a seriously powerful alarm clock that actually shakes the bed to get you out of it, and comes with a large red LCD screen. You'll have red flashing in your eyes, the bed rumbling, and a loud sound as the light pulsates to get you up. The world isn't ending, you're just getting up for work again. Look alive, tiger!
Key Features:
Spots an integrated powerful 12 Volt bed shaker
Dual alarm system to ensure that there are sufficient timing controls
Distinctive "heavy bomb" loud sound
Pulsating alert light flashes consistently to give you an indication of exact wake-up time
Specification:
Brand

Sonic Alert

Model

SBB500SS

Weight

1.61 pounds
LittleHippo Mella Ready to Rise Children's Alarm Clock
Research has revealed that naturally, time does not really matter to children under age eight but at the same time adults understand that every single activity under the sun is time-bound, that is why it is essential to inculcate time values into the little ones at a very early age and no device is able to do that better than the Mella alarm clock designed purposely with the child in mind. The Little Hippo Mella Alarm Clock possesses a patented sleek beautiful design that makes it most appealing especially for children to help them cultivate timekeeping values right from the start. It uses colors and facial expressions to convey timekeeping principles to your children at a very early age.
For example, thirty minutes before wake up time, Mella will glow yellow indicating it is nearly time to be up and at the exact wake-up time, it goes green. It comes with three sleep sound options as well as five night light colors that calm your child to sleep. Three alarm sounds are available to choose from whilst an alarm and silent countdown track their activities. Consisting of child-safe ABS and silicone, this exquisite alarm clock is safe and durable and approved by a variety of competent and statutory certifying institutions and organizations. Be sure to also check out our guide to the best desk clocks for more cool products like this.
Key Features:
Very easy to use interface
A brilliant array of sound and light choices
Constructed from child-safe and durable ABS and silicone material
Facial expressions convey timekeeping principles to your children at a very early age
Specification:
Brand

LittleHippo

Model

KHAC

Weight

8 ounces
Electrohome EAAC601 Projection Alarm Clock
There's nothing like seeing the time blasted on the wall in sharp red LED display. It gives you the perfect sense of, "Oh crap, I'm going to be late." Projection alarm clocks are just plain awesome, and it's especially true in this model. This isn't just another electric alarm clock—you get advanced SelfSet technology thrown into this bad boy that's going to correct the time and date for you, so the Daylight Savings Time ghost of Benjamin Franklin doesn't haunt you. Don't forget to also check our selection of the best kids alarm clocks for more great options like this.
Key Features:
Ultra bright blue LCD display wakes you up better
Auto adjust to daylight savings time
180 degree swivel wall projection
Specification:
Brand

Electrohome

Model

EAAC601

Weight

2 pounds
CubieBlue Charging Bluetooth Speaker (Alarm Clock)
This looks like a Death Star droid out of a Star Wars movie, but it gets the job done with the tricks up its sleeve. Charge your phone and your tablet at the same time with two power outlets and two USB ports. The alarm clock feature is simple, and while it also projects your tunes via Bluetooth audio, it comes with a surge protector. That's right; no freak lightning storm is allowed to hold you back. CubieBlue Charging Bluetooth Speaker is still going to work when you plug it back in (even if you threw it across the room).
Key Features:
Two USB ports for simultaneous phone + tablet charging
Surge protection
Bluetooth music feature – play your tunes to wake you up in the morning
Specification:
Brand

Brandstand

Model

BPEBL

Weight

2.7 pounds
AcuRiteIntelli-Time Alarm Clock with USB
A two-in-one alarm clock and weather monitor? Yes, please. The Intelli-Time alarm clock from AcuRite has all bases covered. The alarm progressively increases in volume as it sounds over a two-minute time period to wake you up peacefully, on time. If you're short on power outlets, you can make use of the compatible USB charger to recharge your smartphones batteries as you recharge yours. What's more, the illuminated color display complete with auto-dimming brightness will display the indoor temperature and humidity. We're not finished yet, you also get the peace of mind of optional battery backup to ensure your alarm will always sound in case there's a power outage. This smart, super lightweight alarm clock will sit perfectly on your nightstand or in your overnight bag, offering you the gentle wakeup call you need without taking up any valuable space.
Key Features:
Alarm gently increases volume over two-minutes
Integrated USB charging port compatible with smartphones
Illuminated color display
Built-in indoor temperature & humidity monitor
Specification:
Brand

AcuRite

Model

13040CA

Weight

0.16 ounces
Seriously, projection clocks are awesome. Apart from the obvious design perks, you get high-speed USB charging for your phone or tablet overnight. (By the way, we recommend setting multiple alarms no matter what clock you buy, you heavy sleeper, you.) The large LED display of Electrohome EAAC475 is sure to wake you up if the reflection of the projection and the sound doesn't. You can set this up without worry—power failure doesn't stand a chance. The lithium-ion battery that's included in this model acts as a backup power reserve, so you're never caught with your guard down.
Key Features:
High speed USB charging capability
SelfSet tech allows you to set, and quite literally forget
Includes backup battery feature; blackouts won't make you miss work
Specification:
Brand

Electrohome

Model

EAAC475

Weight

1.15 pounds
Philips Wake-Up Light Alarm Clock
If you're willing to drop some serious money for an alarm clock that claims to improve your sleep, energy and well-being, this Philips Wake-Up Light Alarm Clock is a great investment. This light therapy lamp and natural sunrise alarm clock is Philips number 1 best-selling alarm clock of this kind and it's easy to see why. Only Philips wake-up lights have been clinically proven to ensure you wake up each morning feeling more refreshed. Utilizing a natural wake up technology, this alarm clock offers a natural and pleasant start to your day. All you need to do is set the time you'd like to wake up and allow a gentle sunrise to ease you into your morning. 30 minutes before your chosen wakeup time, the light will come on very gently before gradually increasing in brightness to wake you up in the most natural way possible. What's more, you can personalize light settings, make use of the relaxing dimming lights to help you sleep and use the snooze function when you need it most.
Key Features:
Light therapy lamp offering a natural wake up call
Philips' best-selling wake up alarm clock
Choice of 5 wake up calls or FM radio
Snooze functionality
Personalized light settings
Specification:
Brand

Philips

Model

HF3520/60

Weight

3.8 pounds
You know that feeling you get when you draw the blinds, and you didn't expect it to be so sunny? That's what this alarm clock does for you, except it wakes you up instead. Philips incorporated yellow-and-white light into this sunrise simulation programmable alarm clock, and this is the only alarm clock/lamp that's certified to help you sleep better, and awake more refreshed than you ever thought possible. From America's favorite retailer of small and budget-friendly gadgets, Philips does it again.
Key Features:
Clinically proven light therapy function for unique and ultimately effective use
Wake up feeling refreshed, not groggy or rushed
Long-lasting LEDs function on ten brightness settings
Specification:
Brand

Philips

Model

HF3505

Weight

1.19 pounds
Sony always makes good products, and this little cube packs a powerful alarm in its punch. When you go for the minimalist design, you're able to incorporate more features for less money, as well as keep the nature of the product intact: in this case, it's supposed to wake you up, and not be too flashy. You get a backup battery just in case the power fails you during a storm, but you also get ten programmable radio station buttons.
Key Features:
All inclusive backup battery for blackout contingency
Minimalist design
Gradual wake up feature to eliminate grogginess
Specification:
Brand

Sony

Model

ICFC1BLACK

Weight

1.1 pounds
iHome Bluetooth Color Changing Alarm Clock
If it has the iHome name attached to it, you know it's going to be flashy. Their Bluetooth color changing clock hits home on all the necessary marks, allowing you to talk and end phone conversations with the touch of a button, as well as the five multiple LED color settings. It isn't all about waking up in the morning; this alarm clock has you ready to go with a fully charged iPhone, fed sweet, sweet energy while you sleep. The last alarm clock you'll ever need is staring you right in the face – it's time to complete your iHome collection in style.
Key Features:
Five color changing LED lights at the touch of your fingers
Talk/end button for hands-free phone conversations
Plug-in USB charger
Specification:
Brand

iHome

Model

IBT29

Weight

2.93 pounds
Peakeep Twin Bell Stereoscopic Clock
Remember a time before everything was digital? Yeah… we don't either. But a few excellent time-tested products pop up out of the woodwork from time to time, and a traditional dual bell alarm clock does the trick. The hands move silently while you sleep, and buzz like a mother when it's time to rise and shine. If you're like us, you're sometimes bothered by LED flashing you in the face all night. With Peakeep Twin Bell Stereoscopic Clock, you simply touch the button to activate the stereoscopic dial backlight, check the time, and they cop-out for another fifteen minutes. Don't worry – Peakeep will wake you up.
Key Features:
Foolproof dual bell ringer, just like the good ole days
Silent while you sleep with non-ticking hands, loud when it counts
Simply touch a button for the backlight; no LED hitting you in the face while you sleep
Specification:
Brand

Peakeep

Model

MHP3122B

Weight

11.4 ounces
Clocky – The Original Runaway Alarm Clock
Remember when the idea of chasing your alarm clock around the house was absolutely mad? Well, Clocky made it a reality, and they haven't gone out of style yet. Bed shakers may work for some, but if you can ignore it and snooze on through, chasing your alarm clock around the room may be the next best thing. This mad machine can leap from three feet high, and if you're trying to get some shut-eye on a Saturday, you can disable the wheels and make it stationary for the time being. Just don't let that ruin your important meeting come 9:00 AM Monday morning. This little buzzer droid is going to make R2-D2 sounds while it zips around the room, egging you on to catch it.
Key Features:
Flashing backlight as it moves around
Can be used as a traditional alarm clock
Jumps from three feet high
Specification:
Brand

CLOCKY

Model

CLKYaw

Weight

0.64 ounces
Alarm Clocks Buyers Guide
Q: What Is The Best Way To Set An Alarm?
A: This seems like a loaded question. The point is that it's set, right? Eh, not exactly. When you want to go for the gold and make sure you're getting up on time, you need to do more than just set your digital clock. You need a loud alarm clock that's going to actually do its job, and pull in some weight.
Set up your bedroom clock to be close enough to you to shut it off, but far enough away that you have to get up to actually his snooze or power it down. Your digital alarm clock should also be a radio alarm clock, so you can wake up to some tunes and start the day off right. Alarm clocks for heavy sleepers are going to have a louder radio capability, which will get through those thick dreams of yours, and get you up.
Also, don't just set an alarm—set five alarms, on everything you can in the house (explained later) and don't just rely on your one digital clock to handle all of it. They're the big guns in this game, and the other small alarms are the infantry.
Q: How To Train Yourself To Wake Up Early
A: This is no simple task. It requires diligence. You up to the task? You have to get the day rolling before you roll out of bed. These are just a few ways you can seize the day without razing the curtains.
Get up one minute earlier each and every day. We have biological clocks; it's not just some weird term we use. Time doesn't exist. I'm not going to get all existential on you and make you contemplate your place in the universe, because you already know what that is—being the version of you that gets up earlier. Your body needs time to adjust, and if you can wean into it like this, in a month, you'll be waking up a half-hour early.
Make your goals early in the morning. This sounds dumb, and trust me here, it's not going to be easy, but when you look at a goal you really, truly, deeply want, and you associate it with having to get up early in the morning to achieve it, you'll start prioritizing. Don't just think—act on your goals.
Go to bed with positive thoughts. Tell yourself, "I want to get up early because…" and then, actually do it. Sleep studies happen all the time, and they tell us what exterior activities are affecting our dreams, our nightmares, etc., and talking to yourself as you drift off to bed has been proven to work. If you're looking forward to something in the morning, tell yourself about it, and your body will hold onto that through the night.
Q: How Can I Wake Up Faster?
A: This is difficult because it works differently for everyone involved. If you're just not able to wake up properly, then you're probably what most of us are: tired from the constant stress of life and trying to sleep it off to a healthy level. It's exhausting, all of life. Waking up faster and feeling fuller right when you hit the ground is a must, and it's difficult. Here's what to do:
When you first open your eyes, try your hardest to remember that you're supposed to shoot up, and try to jolt really quickly. It'll be faster than you nestling back into bed and realizing that you don't want to leave it.
Throw yourself off your bed in a fit of rage. If you have a hardwood or tile floor, and you're higher than a platform bed, it'll wake you up with one swift motion. You may seem crazy to your girlfriend, or your buddy on the couch when the loud thump wakes them up, but you'll be a bit more ready for the day at this point.
Keep a cup of water on your bedside. The second you wake up, stand up and dump it on your face. You had to take a shower anyway, right? It's a shock to the system. If you have a minifridge by your bedside and can ensure it's icy cold, you get bonus points.
Q: How Can I Make Sure I Wake Up On Time?
A: Heavy sleeper, are we? Waking up on time is one of the constant issues that we're all facing. How many times have you awoken to find that you've slept through your alarm clock? Your alarm clock is supposed to wake you up, and instead, you've had such a busy, long night, that you just can't seem to hear it. Here's what you do:
Put that clock out of reach. If you can hit the snooze button, you're probably doing this in a half-dazed state, and proverbially shooting yourself in the foot. Put the alarm clock across the room. The key to this is ensuring that it's still close enough to you that you'll hear the sound.
Set multiple alarms, but not on the same device. The world started relying on their smartphones to wake them up, and it simply doesn't work. Nothing is better than a good old fashion alarm clock. Here's the trick: any device in your home that has an alarm feature, set it. That means your stove in the other room, the microwave, your alarm clock, your smartphone, and perhaps a stereo system (if anyone's still using those). It's one surefire way to ensure that you'll freak out all the way to your feet.
Change where you sleep. Your bed's comfortable, and that's the problem. Skip to the couch, where you're not in a deep sleep. If you're a heavy sleeper, make it a tiny bit less comfortable, so you won't be slouching about through the entire buzzing or ringing of your clock.
5 Apps That Can Help You Wake in the Morning
We all need a gentle nudge in the morning. Even if you're getting used to your alarm clock, you're still going to have the initial desire to be lazy with it, and you'll get into a routine where it's not affecting you as much anymore. Look to your smartphone, and this list, to add extra steps to waking up in the morning.
Wake N Shake
While it's not to be used in lieu of an alarm clock, this handy app will aggravate the hell out of you until you're awake. You have to vigorously shake your phone for the duration of time previously set, or it'll keep going. Pair this with sixty seconds after your new alarm clock going off, and you'll throw yourself into a frenzy that you'll need to power through to get out of. By that point, you're already up.
Rise & Shine
Similar to our #8 selection, this app uses a gradual brightness increase to slowly wake you out of your sleep, before laying down the hammer and buzzing to wake you up. If you're waking up angry or abruptly (more on this in a moment), then this is the perfect trick to keep ahead. Just ensure your alarm clock also has a USB charging slot to keep your phone nearby. This works well if you position it differently than your gradual light alarm clock, as if you're getting two sunrises instead of one.
Spin Me
Sounds pretty self explanatory, right? You have to get up, position two thumbs on the bottom of the screen, and turn around according to the predesignated amount of spins. You'll actually have to jerk yourself around, and by the end of it, you'll look at the bed and say, "Well, I'm already up." At least, that's the hope of the app developers. This one comes in handy if paired with louder alarm clocks, as well.
I Can't Wake Up!
No, that's not a statement - it's an app title. This little handy dandy game makes you solve puzzles or finish writing exercises before it'll let you off the hook. If you try to snooze it too many times, it's going to remember, and put you through hell. It's like getting interest on the fact that you slept in an extra five minutes the day before. For the love of gear, just solve the puzzle, and muddle through the morning - you'll be glad you did.
AlarmMon
Gamer? We pegged you as one. This app makes you finish a quick run of a super fun, bright, and sometimes aggravating game that takes you through the mental motions of waking up in the morning. If you don't feel like you can get up, don't worry - the bunnies will make you.
Q: How Many Hours of Sleep Should I Be Getting?
A: There's always going to be a sleep-related study going on, but you might be surprised to find that it's not a one-size-fits-all answer. There's about 1% of the population, known as The Sleepless Elite, who don't need to clock-in a bunch of hours with their pillows. Some of us just run better off of less sleep, even if we don't realize it right away. There's such a thing as oversleeping, too, so how do you really know your specific sleep needs?
For most of us, we go off a simple formula:
Adults 22 years and older should get between seven and nine hours of sleep every night
Teenagers and young adults up to age 21 should be getting between eight and ten hours of sleep every night
Babies require fourteen to seventeen hours per night. We know you're not a baby, but doesn't that sound like epic naptime?
It's vital to your personal health. When you rest at night, after about twenty to thirty minutes, your body begins to enter REM sleep (if you're lucky). Either way, your body slows down. Your heart rate hits around 40-50 BPM when you're sleeping, compared to the 60-100 BPM you go through while you're awake. This gives your body time to give your heart a rest, repair blood vessels, and repair muscle tissue if you worked out, or physically strained yourself during the day.
It also helps prevent kidney disease and heart disease. When you're sleeping, your pancreas and liver secrete additional enzymes, as if to get your body all prepped for the day ahead. It regulates your blood, handles waste at a reasonable rate, and winds you up again. In short, sleep is ultra critical, and requires your attention.
Q: Why do I Wake Up Angry or With a Fast Heartbeat?
A: If your clock is waking you up too abruptly, pulling you out of REM sleep like Leo from a dream inside another dream, your body goes into a moderate level of shock. You'll feel your heart kick up all of a sudden, because now you're awake, and your body has been taken by surprise. You have to go from a resting heart rate of 40-50 BPM, back to a standard heart rate (or a little higher at first) of around 60-100 BPM
This might also explain why you wake up pretty pissed-off in the morning. Your body, thrown into shock, floods with hormones and confusion, enabling you to feel anger or grouchiness in lieu of, well, anything else. You need to get more sleep, or get a slow-burn waking alarm clock to ease yourself out of sleep, instead of ripping yourself out.
Q: What is the Best Supplement to Help Sleep?
A: From personal experience, a firsthand account of an insomniac, if you will, Sleep Sense really did the trick. There's a million reasons why you might not be sleeping, and while most of the time it's stress or something of the sort, it could also be a deficiency of certain vitamins and minerals. Sleep Sense comes with melatonin, magnesium, and other ingredients, all designed to help you sleep, without the fear of becoming addicted or dependent on them. It took about three years to get over insomnia (if the TV is on, I still can't sleep), but after enough trial and error, and a good dose of Sleep Sense, it did the trick. I stopped dreading the alarm clock so much.
Our Top Pick, and Why
There's a lot of science when it comes to sleeping, and there's never a short supply of sleep-related tests going on. One of our favorite electronic brands here on Gear Hungry has made the most effective clock (in our humble opinion), and it's the #8 pick: Philips Wake-Up HF3505. Slow light build mimics the sunrise, and gently pulls you out of a sleep-like trance before hitting you with some serious sound. Between price, effectiveness, and the fact that we didn't have to chase it around the room (sorry Clocky, we're not morning people), we absolutely loved this one.
Disclaimer: Gear Hungry is not responsible for supplements you purchase, or the side effects that may or may not come from them. Any medications or supplements recommended here are purely based on personal review, personal experiences, and in no way designed to coerce you into attempting them yourself. We're simply stating what works for us, which may or may not work for other people.
Sign Up Now
GET THE VERY BEST OF GEARHUNGRY STRAIGHT TO YOUR INBOX