Gifts for Music Lovers in 2022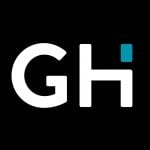 This product guide was written by GearHungry Staff
Last Updated
September 17, 2018
GearHungry Staff
GearHungry Staff posts are a compilation of work by various members of our editorial team. We update old articles regularly to provide you the most current information. You can learn more about our staff
here
.
GearHungry may earn a small commission from affiliate links in this article.
Learn more
Music is everywhere and musical equipment and accessories usually top the list of gifts for music lovers. With music going digital like almost all forms of entertainment, it's hard to sort through all the hype and confusion of what to get. Then there is also the retro music lover who prefers to go old school.
Online stores, catalogs and other websites are overloaded with some pretty fabulous options and most people outside of the industry simply don't know where to start. We've sifted through a lot of material to put together 18 of the best gifts for music lovers to make your gift selection process a lot easier while still giving a gift that is a definite winner.
Gifts for Music Lovers
Sennheiser HD 660 S Open Back Headphone

There is nothing more relaxing than coming home from a hectic day at work, putting on a great pair of headphones, and cranking up your favorite tunes to block out all the noises that distracting background noise. Sennheiser HD 660 S – HiRes Audiophile Open Back Headphones have been designed to deliver a clear, crisp sound from any music you choose to play. The sleek design not only looks fantastic, but it also fits comfortably and snugly to further enhance your listening pleasure. This is a great gift for your music lover boyfriend to get the ultimate enjoyment out of his music collection or playlist. Our handy guide to the best noise cancelling headphones features more great products like this.
Key Features:
Dynamic headphone with new and improved transducers delivering low harmonic distortion
Transducers are hand-selected for precise ( 1 dB) left / right matching tolerance
150-ohm nominal impedance allows direct connection to home and mobile Hires audio devices
Para-aramid reinforced, detachable cables
Comes with two connection cables:
Also included is a 6.35 mm to 3.5 mm adaptor.
Specification:
Brand

Sennheiser

Model

HD 660 S

Weight

9.3 ounces
Pioneer DJ DDJ-SB3 DJ Controller

When it comes to music equipment, no brand gives you greater reassurance than Pioneer. This Pioneer DJ DDJ-SB3 DJ Controller is perfect for the budding or the serious DJ. The layout itself makes it easy to control and mix with all the buttons exactly where they should be to create smooth compositions. The audio is crystal clear and the portable design means you can take your show on the road with ease. It comes with Serato DJ Lite built into the system, but you can also upgrade to Serato DJ Pro. This is one of the best gifts for musical people that like to get mobile and share their passion for music.
Key Features:
Intuitive layout, all  features  designed to be in the right place
Portable design
On-board Serato DJ Lite sound card
Crystal clear audio
Mixing is Seamless with the FX Fade feature.
Constructed from premium materials and audio circuitry
Specification:
Brand

Pioneer DJ

Model

DDJ-SB3

Weight

4.63 pounds
Nobsound NS-08E Vacuum Tube Integrated Amplifier

Sometimes you just want to listen to great music at a really loud volume. The Nobsound NS-08E Vacuum Tube Integrated Amplifier fits the bill perfectly. Apart from being incredibly affordable when looking for gifts related to music, it is also pretty powerful for such a small unit. This particular amp can easily power your high-performance headphones to give you a clear and crisp sound. It comes packaged with everything you need to get the best listening experience in the comfort of your favorite armchair.
Key Features:
Low price  with high performance in  small, simple package
This unit  easily powers high-performance headphones
Package includes: headphone amplifier, 6J9 vacuum tubes (x2), and power supply.
Input and output audio jacks are both 3.5 mm.
Replacement vacuum tubes
Specification:
Brand

Nobsound

Model

769700919653

Weight

14.1 ounces
Hasbro DropMix Music Gaming System

For decades, Hasbro has been creating some of the best games in the world and when it comes to choosing Christmas gifts for music lovers, they have created a definite winner with this DropMix Music Gaming System. This is a music mixing game like no other. Every card you drop activates a track that blends perfectly with others to create new and exciting sounds. Combine this with the DropMix App and you have the perfect game to get the party started.
There are three ways to play this game – Freestyle, Clash, and party. This is the ideal game for Christmas when you are getting together with family and friends and will keep you all entertained for hours in your own, unique musical atmosphere. And also makes a great Christmas gift!
Key Features:
Developed with Harmonix, creators of Rock Band and Dance Central
Fast-paced music mixing game  lets you create unexpected song mixes
3 ways to play: Freestyle, Clash, and Party
Includes 60 DropMix cards featuring pop songs from  top artists
Requires free DropMix app (iOS & android)- check for country availability
Recommended ages: AGES 16+
Specification:
Brand

Hasbro

Model

C3410

Weight

3 pounds
Sonos Play: 1 Compact Wireless Smart Speaker




This little black speak packs a whole lot of punch. The tininess hides a powerful sound that will permeate into every room in your home. The sleek, compact design means you can take these smart speakers with you anywhere and for the home theater enthusiast, you can even mount it on your wall for awesome surround sound. Set up two and go for a killer in-home movie experience. This little beauty is also humidity resistant so it is ideal for use in the bathroom when you want a great sound while you soak away your tired muscles in the tub.
The Sonos Compact Wireless Speaker is not prone to dropouts so you can listen to endless and seamless music when you have guests, at parties, or when you just want to relax with great music.
Key Features:
Play different songs in different rooms simultaneously.
Set-up in five minutes using your home Wi-Fi.
Wirelessly Stream all your favorite music services
Perfect for home theater or a stereo pair.
Wall mountable
Specification:
Brand

Sonos

Model

PLAY1US1BLK

Weight

4.08 pounds
WD 1TB Black-Gray My Passport Ultra-Portable External Hard Drive




You may be racking your brain in search of music gifts for him, but maybe all you need is something to help him store all of his music in one safe, convenient location. If your special man is hogging all the storage on your various devices and can't seem to remember where each playlist is then he needs an external hard drive to keep everything neatly in one place.
This WD 1TB Black-Gray My Passport Ultra-Portable External Hard Drive – USB 3.0 has all the space to keep a huge collection of music in. It comes in metallic or matte finishes so it will look great on any desk, whether it is at home or at the office. It also has software for social media and cloud storage. The extra-large capacity makes storing music a breeze and
Key Features:
Brilliant design, pairing metal and matte finishes
Included WD Discovery software for social media and cloud storage import, backup and password protection
3-year limited warranty
Trusted drive built with WD reliability
USB 3.0 port; USB 2.0 compatible
Specification:
Brand

Western Digital

Model

WDBTLG0010BGY-WESN

Weight

5 ounces
75 Years of Capitol Records XL Hardcover


Not all music collection entail walls packed with albums or CDs. A true music lover will also have plenty of literature on their favorite subject and this book, 75 Years of Capitol Records by Barney Hoskyns is one of the best presents for music lovers anywhere.
The first thing you will notice is the real sized album featured on the front cover, which is a fitting tribute to the many musical careers created and nurtured at Capitol Records. Some of the greatest names in the music industry are featured in this book from the early legends like Ole Blue Eyes, Frank Sinatra, to Miles Davis and Nat King Cole.
The book has many fascinating pictures that come straight from Capitol Records archives and many have never been seen before. This book is the ultimate collector's piece for hardcore music lovers and depicts a true representation of some of the greatest musicians and artists spanning 75 years. This is a perfect gift for vinyl lovers.
Key Features:
75 of Capitol Records glory
492 pages of musical history
Comes in a large display box
Highlights many legends like Sinatra, Nat King Cole and The Beach Boys.
A true anthology depicting the changes in music spanning over 7 decades.
Sonos Beam – Compact Smart TV Soundbar








The holidays are all about relaxing at home with the family and what better way to do that than to enjoy in-home movies. With the All-new Sonos Beam – Compact Smart TV Soundbar you can experience cinema-quality sound right in the comfort of your own home. You can connect Sonos speakers wirelessly and get the best home entertainment sound system on your block.
This little baby is voice controlled via Alexa so you can operate your system without turning on the lights.
The fun doesn't stop there as this Compact Smart TV Soundbar can also be used for streaming music, TV shows, podcasts and even games. Love this product? Check out our review of the best Android TV boxes for our top picks.
Key Features:
Experience rich, intricate sound that fills the room.
Sleek, modern design for your TV stand or wall mount.
Ask Alexa to play music from Amazon Music, Spotify, Pandora.
Listen to hundreds of other streaming services with the Sonos app.
Software updates means your listening experience is always improving.
Quick, easy setup
Specification:
Brand

Sonos

Model

BEAM1US1

Weight

6.35 pounds
Numark DJ2GO2 Pocket DJ Controller

Gone are the days of lugging huge and heavy equipment for your DJ gigs. The Numark DJ2GO2 Pocket DJ Controller with Audio Interface allows you to compact all the equipment you need into your laptop bag. This tiny DJ Controller lets you get the sounds pumping like a pro. It is compatible with Serato DJ Lite, which comes with the controller and also has a built-in audio card with headphone cueing.
You'll be able to set up your gig anywhere, anytime as this unit is simple to set up and store. You'll be ready for any musical emergency as you will always be able to have your gear on hand and it will barely take up any space in your car. The unit is simple to use, yet produces powerful sounds. You'll be the most sought-after DJ on your block.
Key Features:
Portable two-channel DJ controller for Serato DJ Lite (included)
Control the music with play, jog wheels and fader
Built-in audio card with headphone cueing
Song navigation and channel and master gain control
Perfect for performing or prepping your DJ set playlist and cue points
Fits neatly on top of your laptop
Specification:
Brand

Numark

Model

DJ2GO2

Weight

11.8 ounces
Crosley CR401-TA Record Carrier Case
The holidays are great times to reminisce with old friends and what better way to take a stroll down the musical memory lane than with a collection of your favorite albums that you can store and transport in this beautiful retro case?
Crosley CR401-TA is an elegant, timeless case that can hold 30 of your favorite albums and keeps them safely encased so they won't be destroyed during the trip to your friends or relatives where you will be playing those old records. You can be sure your albums will not be exposed to dampness or other adverse conditions that can result in warping, scratches, bumps, and other nasty accidents. If you've taken care of your albums for all these decades, you'll want to keep them in good condition for many more years into the future so you can share the retro music experience with the next generation.
Key Features:
Holds up to 30 albums
Sturdy metal and resin handle
Corner guards protect  records from bumps and drops
Heavy duty latches and hinges will keep discs safe and secure
Stylish, vinyl-wrapped carry case
Specification:
Brand

Crosley

Model

CR401-TA

Weight

10 pounds
Yamaha Steel String Silent Guitar

When it comes to music gifts why not consider an instrument? One of the best instruments to give as a gift is a guitar. This String Silent Guitar from Yamaha is fantastic when you want to practice without disturbing your household or the neighbors. The near-silent performance means you can get your practice in practically anywhere at any time. You get an awesome acoustic sound thanks to Yamaha's exclusive SRT-Powered pickup system and the studio-quality on-board effects are sure to give your practice that superior edge.
This guitar is light enough to carry with you anywhere in its own gig bag and yet the look of the guitar is ultra-modern with all the classic shapes. This is a guitar that will be a hit with amateurs and professionals alike.
Key Features:
Steel Strings, Translucent Black Finish
The SLG is the perfect instrument for practice, travel or stage use – any time an acoustic guitar just won't do.
Near-silent performance for discrete practice
Yamaha's exclusive SRT-Powered pickup system
Studio-quality on-board effects enhance your playing
Specification:
Brand

Yamaha

Model

SLG200S TBS

Weight

9 pounds
Edifier R1700BT Bluetooth Bookshelf Speakers




There are literally dozens of gift ideas for music lovers so it's not going to be easy to choose one. For that one person who really loves to get the most out of his music collection, the Edifier R1700BT Bluetooth Bookshelf Speakers are guaranteed to please. Firstly, the Bluetooth connection makes it possible to hook up any device you have whether it is a smartphone, tablet, or computer. You can also connect these Bluetooth speakers to any device that uses a 3.5 mm headphone output.
The remote control makes it easy to operate from the comfort of the couch or your favorite armchair so you will be able to completely relax and admire these classic wood-looking speakers from a comfortable distance. The sound is rich and clear which will give you a whole new level of enjoyment when you listen to your favorite playlists.
Key Features:
Bluetooth connection for your phone, tablet or computer
Convenient connection to any device that has a 3.5mm headphone output
Remote control – switch input sources, control volume at your fingertips.
Classic wood finish – High quality MDF wood to compliment any home decor
2 year warranty
Specification:
Brand

Edifier

Model

FBA_R1700BT

Weight

14.55 pounds
MIXTAPE by Breaking Games

This quirky game is all about composing a soundtrack to your life. Just like the greatest movies of all time, you too can have your own musical rendition. With each round, you draw a card and the other players respond by streaming a song they feel best fits the scenario. The song that gets the most votes wins.
If you're after music themed gifts for the young, or young at heart, Mixtape will set you up for hours of fun. You don't even need to be particularly knowledgeable as this game plays more on sentiment and emotions. You'll want to play again and again and watch your life revealed in its very own soundtrack. Whether it turns out to be a drama, comedy, or horror, you're sure to be entertained by the outcomes.
Key Features:
The song and scenario card game
Reveal your own life soundtrack
200 cards with endless possibilities
3+ Players
Ages 12+
Specification:
Brand

Breaking Games

Weight

14.4 ounces
Conclusion
Not every music lover is an actual musician so an instrument is not always the best good choice. Fortunately, gifts for music lovers don't need to be instruments and they don't necessarily need to play music. The right gift may simply be something that enhances a listening experience, plays the classic the old-school way or gets the whole family involved in quality time with great tunes.
Whether you are gift shopping for the holidays or a special occasion, the range of gifts for the musical enthusiast is endless. Choose a gift that looks good, is functional and entertaining and you'll never go wrong.
Sign Up Now
GET THE VERY BEST OF GEARHUNGRY STRAIGHT TO YOUR INBOX