Last updated:
04 Jan 2021
21 Gifts For Star Wars Fans in 2021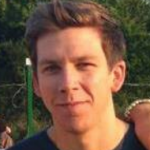 This product guide was written by Jordan Carter
Published
September 23, 2018
Star Wars is such a cultural phenomenon that you can't walk into any store in the world without seeing something related to a galaxy far, far away. With the holiday season approaching as quickly as the Millennium Falcon doing the Kessel Run (in less than 12 parsecs, didn't you know?) it's time to start looking for gifts that are out of this world. If you've got a Star Wars fan in the family, then you know that Star Wars themed gifts are always a winner. But there are so many possibilities, how do you know which one to buy? Well, have no fear, we've put together this helpful list to identify the very best gifts for Star War fans the galaxy has to offer. When it comes to buying cool gifts for Star Wars fans, The Force is with you.
Gifts For Star Wars Fans
The best!
Gear, gadgets & stuff for men
Straight to your inbox