Best Hoverboards In 2022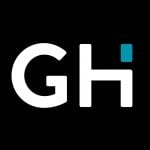 This product guide was written by GearHungry Staff
Last Updated
May 10, 2019
GearHungry Staff
GearHungry Staff posts are a compilation of work by various members of our editorial team. We update old articles regularly to provide you the most current information. You can learn more about our staff
here
.
GearHungry may earn a small commission from affiliate links in this article.
Learn more
The hoverboard is one of those rare products that come along and take the world by storm. When you first saw the YouTube clips of people hurtling along, with what appeared to be no control at all, you knew you wanted a go. Well, now you can own one and they're actually not as expensive as you might have thought.
It's worth mentioning that there has been a lot of bad press about hoverboards. Over the past few years, there have been numerous fires and crashes that have left people feeling unsafe. The problem was that a lot of the hoverboards were being mass-produced in China and Hong Kong and weren't being put through any safety tests. Since then, the laws have changed, and they are put through rigorous testing to ensure they're safe. The certification is called UL2272 and all of the hoverboards on our list have passed it. Here is our list of the ten best hoverboards on the market.
The Best Hoverboard
Swagtron Swagboard Pro T1 Hoverboard

The Swagtron Swagboard Pro T1 is one of the pioneers of the new era of hoverboards. When they bought this product to market, with the new UL2272 certification, it was hailed as one of the best-quality, highest-performing, and safest hoverboards available. And it still has that reputation today. One of the biggest advancements on this model is the battery. It's been put through a 10-ton battery crush test, so you know it's safe, and it brings the hoverboard to a stop slowly when the battery is dead, so you don't go flying off the end. The only negative thing is that the battery only lasts for around an hour (less than advertised), but then again it can be recharged in as little time.
It has a top speed of 8mph and a range of around 7-12 miles, and it can climb hills with a gradient of up to 30º. Other features we like are the learning mode, which lets first-time users get into hoverboarding slowly. And, the LED headlights, which make it safer to ride around at night. Overall, this is one of the best-loved hoverboards out there and we think it's the Best Choice. Make sure you also check our guide to the best electric skateboards.
Key Features:
UL2772 Certified
250-watt motor
Battery life – approx. 1 hour
Charging time – 1 hour
Top speed – 8 mph
Range – 7-12 miles
Learning mode & standard mode
Specification:
Brand

Swagtron

Model

88570_6

Weight

22 pounds
Segway Ninebot S Smart Self Balancing Hoverboad

Segway has already become a household name. Their products stand out amongst competitors because of so many reasons, which is why we had to include the Segway Ninebot S. Technically, it's not a hoverboard, but it works in pretty much the same way. The only real difference is the knee-control pad that lets you direct it more accurately around the bends. One of the big things that put people off buying this sort of product is the fact that you have to learn to ride it. But this one is much more intuitive, thanks to the knee-controls and the accurate sensors. It really is just like stepping onto a solid platform.
It can also handle different terrains, which comes in handy if you are going to use it to get from A to B. And, the 10.5-inch pneumatic tires give it a really smooth ride, even on bumpy tarmac. But, one of the biggest things that set this product apart is the app that comes with it. It's got anti-theft functions, speed limit adjustments, vehicle diagnostics, ambient lighting, and even a vehicle remote control. It really takes this product to a new level. Be sure to also check out some of these amazing longboards from our list.
Key Features:
UL2772 Certified
Dual 400-watt motor
Battery life – approx. 1.3 hour
Charging time – 2-4 hour
Top speed – 10 mph
Range – 13.7 miles
App management
Specification:
Brand

Segway

Model

N3M240

Weight

28 pounds
Swagtron Swagboard Twist Lithium

The Swagtron Swagboard Twist Lithium is the cheaper alternative to the Swagtron hoverboard we featured as our Best Choice product. We think it's easily one of the best budget options out there because it has some of the same safety features as the more expensive products. Naturally, you're not going to get the same level of performance as you would from the more expensive model. But, it's still capable of 7mph, has a range of 4.8 miles, and can handle inclines of 30º. It's absolutely perfect if you are looking for a hoverboard to have fun with, but probably not suitable for commuting or getting around town. Oh, and it comes with battery life indicators, so you don't go flying off when the battery dies.
Key Features:
UL2772 Certified
Dual 250-watt motor
Battery life – less than 1 hour
Charging time – 2-4 hour
Top speed – 7 mph
Range – 4.8 miles
Specification:
Brand

Swagtron

Model

T881 Black

Weight

23 pounds
Razor Hovertrax 2.0 Hoverboard




The Razor Hovertrax 2.0 Hoverboard is another reasonably affordable option. They claim that it's the 'smartest self-balancing electric scooter', but we're not so sure about that. What we can tell you is that it does all of the simple things well. It has two pretty powerful 350-watt motors and can reach impressive top speeds of 8+mph. And, it can handle 220 lbs of weight.
But, one of our favorite features is the replaceable 36V lithium-ion battery pack. On its own, it's a really solid battery, but the best thing about it is that you can swap it out for another one. So, if you're prepared to spend some money and get extra batteries, you can really extend the run time. Love this product? Check out our review of the best electric scooters for kids for our top picks. 
Key Features:
UL2772 Certified
Dual 350-watt motor
Battery life – approx. 1 hour
Charging time – 2 hours
Top speed – 8+mph
Range – 8 miles
Quick change 36V batteries
Specification:
Brand

Razor

Model

15155045

Weight

19.18 pounds
Hoverstar Hoverboard 6.5 Inch

Our Best Value hoverboard was an easy choice. The Hoverstar Hoverboard is an amazing value when you think about the technology on offer. Sure, you can get your hands on a cheaper one, but they are nowhere near as good quality as this hoverboard. If you looked just at the specifications, it's really hard to tell apart from products that cost twice as much. And, when you get it out of the box, it feels just as well-made. Of course, when you're paying this much for a hoverboard, you are more likely to have problems with them, but they are still pretty rare.
In terms of performance, it can reach 9mph, go for about 6-8 miles, and support up to 180lbs of weight. The only problem is that it doesn't have much in the way of safety features, so you have to be careful about it running out of power at full speed.
Key Features:
UL2772 Certified
Dual 200-watt motor
Battery life – less than 1 hour
Charging time – 2 hours
Top speed – 9+mph
Range – 6-8 miles
Specification:
Brand

Hoverboard

Weight

23.1 pounds
EPIKGO Classic Hoverboard

A lot of the hoverboards we've looked at so far have been on the cheaper side of things (except for the Segway!). That's because they're supposed to be just for a bit of fun. The Epikgo Classic is a bit different. Don't worry, it's still a lot of fun to ride, but it's capable of much more than that. The first thing you'll notice about it is the difference in build quality. It feels really sturdy and everything, from the quality of the materials to the electronics inside, is top-notch.
Probably the biggest difference is the Epikgo Classic's ability to go pretty much anywhere. The thick rubber tires mean that it can handle gravel, grass, sand, and pavements, without any problem. Even when you're traveling up a hill at 10mph it feels solid.  This is, without a doubt, the best hoverboard on this list. It's built to last a long time and will make easy work of your daily commute. Find more great products like this by checking out our guide to the best electric dirt bikes for kids.
Key Features:
UL2772 Certified
Dual 400-watt motor
Battery life – 1 hour
Charging time – 2 hours
Top speed – 10mph
Range – 10 miles
Specification:
Brand

EPIKGO

Model

Classic Series

Weight

30 pounds
Felimoda Self Balancing Hoverboard




The Felimoda Self Balancing Hoverboard is definitely one of our favorites in the looks department. It comes in 18 different styles, each one more outlandish than the last. And, it's got flashing LEDs on the wheels, so people have to look at you as you fly past. Of course, it's not all about looks, it has to perform as well as the others. It's on the cheaper end of the scale, so it has pretty basic specs and the build quality is average.
The dual 300W motors will power the hoverboard to a max speed of 9 mph. And, it has all-terrain rubber tires so you can head off-road. But don't stray too far, because we don't think the tires are quite capable enough for sand or gravel. They've also added loads of safety features to help it get that UL2722 certification including low voltage protection, short circuit protection, and explosion-proof tires. Although we didn't test that last one.
Key Features:
UL2772 Certified
Dual 300-watt motor
Battery life – less than 1 hour
Charging time – 2 hours
Top speed – 9mph
Range – 7 miles
Specification:
Brand

Felimoda

Weight

21.2 pounds

The Hyper GoGo Hoverboard is definitely one of our favorites on this list. A lot of hoverboards focus on their performance on the tarmac, which is great if you want to blast up and down the street. But almost all of them overlook the fact that you might want to go off-road. This hoverboard has thick and grippy rubber tires that allow you to explore the great outdoors a little bit more. Of course, it's not going to be much good in really thick mud, but at least you can blast around the garden on it.
The addition of off-road capability has definitely sacrificed some performance. It can only reach 6mph and it's not got a huge range. However, it's still got a few tricks up its sleeve. There's a Bluetooth speaker built-in, two really bright LED headlights, and an LED battery life indicator. If you love being outside and riding a bike, check out our guide to the best mountain bikes.
Key Features:
UL2772 Certified
Dual 400-watt motor
Battery life –1 hour
Charging time – 2-3 hours
Top speed – 6mph
Range – 6 miles
Specification:
Brand

HYPER GOGO

Weight

30.2 pounds
Razor Hovertrax 2.0 Hoverboard

Last on our list is the Razor Hovertrax 2.0. It's another on-road hoverboard that looks pretty similar to the rest. In fact, when you look at the specs, it's hard to tell it apart from models that are $100 cheaper. So, you might be wondering why we've included it on our list. Well, basically we like it because of the quality. Razor hasn't tried to sell it with flashy LED lights or a huge top speed, instead, they've focused on making sure it's reliable.
The top speed is only 6mph, making it the joint slowest on our list. But the acceleration is pretty impressive and 6mph feels plenty fast enough. It can also last for up to nearly two hours, which is double what most of its competitors are capable of. The other thing we like is the silent dual motors – it really does give you the sensation that you're floating along on a real hoverboard. Plus, it's got a training mode for those of you that are still new to the world of hoverboard riding.
Key Features:
UL2772 Certified
350-watt motor
Battery life –approx. 2 hours
Charging time – 4 hours
Top speed – 6mph
Range – 10 miles
Specification:
Brand

Razor

Model

845423019228

Weight

21.3 pounds
SISIGAD Hoverboard Self Balancing Scooter

Riding a hoverboard is all about making a statement. Let's face it, if you wanted an efficient way of traveling, you'd be better off cycling, riding a moped, or getting a cab. If a hoverboard is your preferred method of travel, you probably want everyone to see it. That's why we love the SISIGAD Hoverboard. It's covered in LED lights that flash in different colors to let everyone know you're coming. It even has a built-in wireless speaker, so each ride can have its own soundtrack. Like all hoverboards, it has an intuitive self-balancing control system that stops the rider from falling off. It has a maximum load capacity of 200lbs, 6.5-inch tires, and a non-slip footpad.
Key Features:
Colorful LED lights 
Max load capacity – 200lbs
6.5-inch tires 
Built-in wireless speaker 
Non-slip footpad
Specification:
Brand

SISIGAD

Weight

16.2 pounds
Hoverboard Buying Guide
How We Chose Our Selection Of Hoverboards
Reviews – It's always useful to read a product's reviews. You can read the product description, take the product out of the box, and even test it, but without owning it you will never really know how good it is. Fortunately, there are already hundreds and thousands of customers that have already bought it – and you can read what they think. Customer reviews are the first place we look when we're writing our Buying Guides. If we're going to recommend a product, we want to know it's loved by other customers. We also check out other expert reviews to see if they've picked up on something we might have missed.
Price – Let's face it, a hoverboard is a luxury item. You're not exactly buying one for your daily commute. Because of that, it's hard to find a really cheap one. And, with the massive recall of hoverboards in the last couple of years, you wouldn't want to either. Having said that, some hoverboards are a lot cheaper than others. Check out our Best Value and Premium Product for the two ends of the spectrum.
Brand – There are a couple of well-known brands in the hoverboard business - Segway, Swagtron, and Razor spring to mind. However, seeing as it's still a relatively new technology, there's always room for new brands to come along and introduce products to the marketplace.

Features To Look For In Hoverboards
Self-balancing – This is the technology that stops you from falling off as soon as you stand on your hoverboard. If it didn't have it, you'd just be buying a plank with wheels attached. Without going into the gritty detail, each wheel has a separate motor with a tilt and speed sensor.
Battery – Generally, with electronic products like this, the amount of money you spend will determine the quality of the battery life. It's really a toss-up between how long the battery lasts and how long it takes to charge. Some have longer battery lives but take 12 hours to charge. Think about how much you are going to want to play and see what works best for you.
Build Quality – Hoverboards have got a really bad rep, with all the electric failures and property damage caused. A lot of this is caused by sub-par build quality. It's difficult to check the build quality online, but you can often tell a lot by reading the customer reviews.
Speed – There isn't a huge amount of variation in the speed that hoverboards can go. They're normally capable of speeds from 2 – 10mph, with some reaching 12mph.
Range – Range is harder to determine than speed. But if you work out how fast it can go and how long the battery life is, you can work out how far the range is.
Sign Up Now
GET THE VERY BEST OF GEARHUNGRY STRAIGHT TO YOUR INBOX