Swagtron Swagboard Pro T1 Hoverboard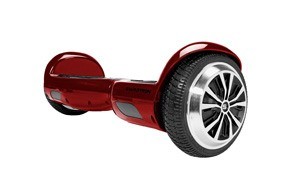 Key Features:
Offers 8-mph top speed & 7-12-mile range
Excels in all electrical safety tests – UL2272 certified
Powerful 250-watt motor with improved traction on hills
SentryShield smart battery management system
Learning mode for first-time users
 Includes LED headlights, battery indicators, & rubber bumpers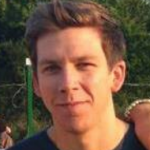 The hoverboard is one of those rare products that come along and take the world by storm. When you first saw the YouTube clips of people hurtling along, with what appeared to be no control at all, you knew you wanted a go. Well, now you can own one and they're actually not as expensive as you might have thought.
It's worth mentioning that there has been a lot of bad press about hoverboards. Over the past few years, there have been numerous fires and crashes that have left people feeling unsafe. The problem was that a lot of the hoverboards were being mass produced in China and Hong Kong and weren't being put through any safety tests. Since then, the laws have changed, and they are put through rigorous testing to ensure they're safe. The certification is called UL2272 and all of the hoverboards on our list have passed it. Here is our list of the ten best hoverboards on the market.
The Best Hoverboard
Hoverboard Buying Guide
How We Chose Our Selection Of Hoverboards
Reviews – It's always useful to read a product's reviews. You can read the product description, take the product out of the box, and even test it, but without owning it you will never really know how good it is. Fortunately, there are already hundreds and thousands of customers that have already bought it – and you can read what they think. Customer reviews are the first place we look when we're writing our Buying Guides. If we're going to recommend a product, we want to know it's loved by other customers. We also check out other expert reviews to see if they've picked up on something we might have missed.
Price – Let's face it, a hoverboard is a luxury item. You're not exactly buying one for your daily commute. Because of that, it's hard to find a really cheap one. And, with the massive recall of hoverboards in the last couple of years, you wouldn't want to either. Having said that, some hoverboards are a lot cheaper than others. Check out our Best Value and Premium Product for the two ends of the spectrum.
Brand – There are a couple of well-known brands in the hoverboard business - Segway, Swagtron, and Razor spring to mind. However, seeing as it's still a relatively new technology, there's always room for new brands to come along and introduce products to the marketplace.

Features To Look For In Hoverboards
Self-balancing – This is the technology that stops you from falling off as soon as you stand on your hoverboard. If it didn't have it, you'd just be buying a plank with wheels attached. Without going into the gritty detail, each wheel has a separate motor with a tilt and speed sensor.
Battery – Generally, with electronic products like this, the amount of money you spend will determine the quality of the battery life. It's really a toss-up between how long the battery lasts and how long it takes to charge. Some have longer battery lives but take 12 hours to charge. Think about how much you are going to want to play and see what works best for you.
Build Quality – Hoverboards have got a really bad rep, with all the electric failures and property damage caused. A lot of this is caused by sub-par build quality. It's difficult to check the build quality online, but you can often tell a lot by reading the customer reviews.
Speed – There isn't a huge amount of variation in the speed that hoverboards can go. They're normally capable of speeds from 2 – 10mph, with some reaching 12mph.
Range – Range is harder to determine than speed. But if you work out how fast it can go and how long the battery life is, you can work out how far the range is.