Best Metal Detectors in 2022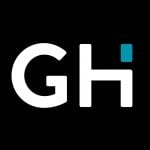 This product guide was written by GearHungry Staff
Last Updated
October 19, 2018
GearHungry Staff
GearHungry Staff posts are a compilation of work by various members of our editorial team. We update old articles regularly to provide you the most current information. You can learn more about our staff
here
.
GearHungry may earn a small commission from affiliate links in this article.
Learn more
They say that X marks the spot, but what do we do when there's no X? Instead of relying on patchy (at best) guesswork, you use a metal detector! You probably used one of these for about a week as a kid before giving up because you never discovered the riches you'd always hoped, believing them to be a total scam. Well, they aren't. Modern metal detectors are more accurate than you might think. While they might not find buried chests of gold and jewels (not every time, anyway), they're still fun for all ages for finding coins, relics, and other items filled with both mystery and history. They also say that one man's trash is another man's treasure, so why not seek it out after taking your pick from the best metal detector.
The Best Metal Detector
Bounty Hunter TK4 Tracker IV Metal Detector
Our top choice for the very, very best metal detector is the Bounty Hunter TK4 Tracker. This metal detector comes with a host of awesome features that make it stand out above the rest, and makes it an excellent choice for both beginners and veterans.
Equipped with preset ground balance settings, you'll never need to worry about mineralization interference, so you'll never stumble across a false-positive again, while the rugged construction makes it ideal for use in all kinds of environments. In addition to this, it has 3 different search modes so you can only find what you want, while the interface is simple and easy to use, and has a target strength meter so you'll be sure when you're about to hit the jackpot.
The world's favorite metal detector, the TK4 is an excellent device if you're just getting in to the detecting game, but also has enough cool features to satisfy more experienced detectors, too. This wide range of capabilities makes it number one for us and is a metal detector that strikes gold, as far as we're concerned. So put on those walking shoes and start your search.
Key Features:
Preset ground balance to neutralize mineral content response
Rugged detector to find treasure in extreme conditions
3 modes of operation
Detects up to 3 feet of depth
Target strength meter
Specification:
Brand

Bounty Hunter

Model

3410001

Weight

3.7 pounds
Great starter metal detector
Easy to use straight out of the box
Supplied manual gives you thorough overview of what to expect
Almost all-plastic construction
Bounty Hunter Gold Digger Metal Detector
Cheap metal detectors don't always mean that it's not something worth buying, and that's proven with the Bounty Hunter Gold Digger Metal Detector, which takes the prize of our choice for the best value metal detector. For convenience, it comes with automatically tuned ground control to prevent mineral interference, as well as trash eliminator control, giving you as much autonomy as possible.
Its all-metal mode is great for finding different kinds of potential treasures and is an awesome feature if you're not fussy about what you dig up. Along with this, the weatherproof coil reaches 7 inches, which isn't the largest range that you might want, but nonetheless gives you adequate depth for finding something special. To make life even easier, there's also a signal strength meter which can save hours looking for the right spot and will have you digging up treasures in no time. At a great price, it's a useful little tool to have, even you're just trying to find long-lost jewelry. After all, you can't put a price on sentimental value.
Key Features:
Automatically tuned ground control
Trash eliminator control
All metal mode for detecting all kinds of potential treasures
7" weatherproof coil
Signal strength meter
Specification:
Brand

Bounty Hunter

Model

GOLD-PL

Weight

3.6 pounds
Headphones included
Lightweight
Excellent beginner metal detector
Pole could extend further for better range
Garrett Pro-Pointer AT Pinpointing Metal Detector
The Garrett Pro-Pointer is a high quality pinpointing metal detector that doesn't take up too much room and can help you find the longest forgotten trinkets hiding in both soil and surf all over the world. Immediately, you're drawn to its bright orange color but this isn't just a design choice, it also functions as a helpful reference when searching through murky waters, which is made easier with a handy LED light on the product so you can really dig deep.
Waterproof to up to 10 feet, you can wade deep into the water with this and uncover Blackbeard's legendary riches, but you'll also get just as much joy from it as a lily-livered land lover, so it brings something for everybody. What should really hold your attention is its accuracy, though. The Pro Pointer is fitted with the most sensitive sensors that make treasure hunting easier than it's ever been. Along with fast returning and incredibly precise identification, you can start planning your retirement party right now.
Key Features:
Fully waterproof up to 10 feet
Maximum sensitivity for easy treasure identification
3 different levels of sensitivity
Fast retune with one-press button feature
Precise pinpointing
Specification:
Brand

Garrett

Model

1140900

Weight

9 ounces
Lightweight and portable
Incredibly waterproof
Very accurate pinpointing
Sometimes switches modes without warning
Garrett Ace 400 Metal Detector
Our premium choice is one of the top rated metal detectors that you can find anywhere in the world. Bringing a treasure trove of features to the table, including five discrimination modes, a tried and tested PROformance search coil, and supplied with a range of accessories such as headphones, you'll be hard-pressed to find a metal detector that does more than this
The Garrett Ace 400 metal detector is unlike any other metal detector before it. Boasting frequencies as high as 10kHz, you'll be treated to unseen accuracy regarding sensitivity, meaning there's nothing you won't be able to discover hiding beneath the surface. This includes metals such as both gold and lead, taking your detecting activities to a whole other level. Suitable for an array of different environments, this detector performs exactly like you'd expect a product christened Ace would. Make interference a thing of the past, and marvel at the secrets this product will uncover. If there was a metal detector grand championship, you'd expect this one to reach the final ninety-nine times out of one hundred, it's just that good.
Key Features:
High 10kHz frequency for more accurate sensitivity
Able to eliminate interference with frequency adjuster
Five discrimination modes
Tried and tested PROformance search coil
Ships with range of accessories
Specification:
Brand

Garrett

Model

1141260

Weight

5.75 pounds
Headphones included along with other accessories
Easy to use
Excellent for both experienced and beginner detectors
Provides false-positives on wet saltwater sand
Bounty Hunter QSI Quick Silver Metal Detector
Our third Bounty Hunter treasure detector on our list possesses a wide range of helpful and vital features that make it stand out as an excellent example of everything to love about metal detectors. It's designed with a fully-automatic ground balancing system that recognizes the area and acts accordingly, as well as providing push-button discrimination control to make switching between modes a total breeze.
The 3-tone identification gives you the chance to distinguish between good, great, and don't-waste-your-time objects, while it's 8-inch search coil provides decent depth so you can really get stuck into the ground. The interface is simple to read and easy to learn, and has a number of useful indicators that includes digital targeting and battery level so you won't get caught out. The perfect size for straightforward portability, you can take it to the beach, around the park, and even through your backyard and the squelch tech addition does everything it can to eliminate pesky false positives. If you've been looking for a metal detector that can make you rich (or richer, every penny helps) then this might just be the one for you.
Key Features:
Fully-automatic ground balance
Push-button discrimination control
3-tone audio identification
8" waterproof search coil
4-segment digital target identification
Specification:
Brand

Bounty Hunter

Model

QSI-PL

Weight

2 pounds
Squelch tech eliminates false-positives
Easy to set up and operate
1-touch depth control
RM RICOMAX Metal Detector
The RM RICOMAX metal detector machine is the ideal midway point for both adults and kids who share a love of searching for mud, grime, sand and stone in hopes of finding something worth keeping. Its adjustable stem means that the whole family can get something out of it, while pinpoint accuracy means you'll never feel like you've wasted your time.
The indicator is simple to read so you know exactly where you stand, while its 8-inch search coil means you can find items wedged deep below. Whether you're looking for iron, gold, silver, aluminum or silver, you're sure to come across something with ease with this by your side thanks to four switchable modes so you can detect whatever you desire. Rounding off its features is a helpful headphone jack so you don't alert anyone else about what you've discovered until you're waist deep in a hole about to strike lucky. Guaranteeing great results and hours of fun, this is a metal detector that is more than worth your time, you'll be digging up chests full of gold and silver sooner than you might expect.
Key Features:
Adjustable stem for both kids and adults
Pinpoint accuracy function
8" waterproof search coil
Easy to read indicator
4 switchable modes
Specification:
Brand

RM RICOMAX

Model

GC-1023N

Weight

2.31 pounds
Easy and safe to operate
Discrimination and tone mode
Decent price for what you get
Bounty Hunter Junior TID Metal Detector
Our final choice is a kids metal detector that is the perfect way to inspire their inner treasure hunter. The Bounty Hunter Junior Target ID Metal Detector is an excellent starter set, and all with features that wouldn't seem out of place in more advanced products.
With 3 individual target ID indicators, represented with fun smiley and not-so-smiley faces,, you and your kid can find potential treasures with ease and simplicity, while the graphic depth symbols give you an idea of how much work you (or your kid, get them practicing early) will need to put in to finding their trinkets. To make it even more effective, the discrimination settings eliminate unwanted objects, giving your kid a clean sweep over the land. Being designed for kids, it doesn't pack as much as adults might like, but if your kid has been showing signs of curiosity for what's hiding in the yard, then this is a great gift that's sure to get them searching like never before. Lightweight and well-built, especially for a kid's version, you can sit back, relax and crack a beer, the next generation of treasure hunters is on the case.
Key Features:
3 Target ID indicators
Graphic depth to see how deep targets are
Discrimination control to eliminate unwanted targets
6" water resistant coil
3 different tones for different types of metal
Specification:
Brand

Bounty Hunter

Model

Junior T.I.D PL

Weight

1.1 pounds
Lightweight
Battery life indicator
Compact and portable
Not meant for serious metal detecting
Fisher F22 Weatherproof Metal Detector
If searching for treasure through bogs, sun, snow, or hail is something that tickles your fancy, then you'll need a metal detector that's been built to handle all kinds of environments. For this, look no further than the Fisher F22. It's fully weatherproof, and comes with a completely submersible search coil, making it a perfect partner for underwater exploration, as well as saving you getting your hands dirty for no reason.
That's not all, though. To make treasure hunting much more than just scanning across the sand, the detector comes with a useful LED screen which gives you all the information you could need, and points you in the right direction. The handle and arm brace is comfortable, too, giving you hours of uninterrupted searching, while the discrimination system ensures you don't waste your time with garbage. Lightweight, packed full of extras, and designed to give you the most accurate reading every single time, you can expect to stumble on riches beyond your wildest dreams with the Fisher F22 strapped faithfully to your arm.
Key Features:
Submersible search coil
4 modes of operation
Notch discrimination system
Fully weatherproof to handle almost any environment
Static pinpoint and adjustable sensitivity
Specification:
Brand

Fisher

Model

F22

Weight

3 pounds
Easy to read LED screen
Weatherproof
Lightweight and portable
Requires battery removal when n storage to prevent it from turning on by itself
URCERI GC-1028 Metal Detector
The big selling point for the URCERI GC-1028 metal detector is its pinpointing abilities that eliminate all those back-aching hours pouring over patches of land and coming up short. Designed to find everything you want in as accurate a way as possible, you'll struggle to find something that gives you as much success than this metal detector.
It's not just the pinpoint perfection that should catch your eye, though. URCERI also comes with a super-handy and easy-to-read LED screen. This hi-tech feature provides a wide number of settings that can be set quickly and changed even quicker if you need to. If you've hated fiddling with knobs and scales before, this will completely change your metal detecting practices.  It splits metals into seven categories, so you can always find just what you need, as well as maybe some surprises! As a fantastic bonus, you'll also get a pair of headphones and shovel included in the packaging, which should inspire you to hit that order button right now. This majorly comprehensive set is a must-have for anyone interested in detecting, experienced or not. Make sure you also check our guide to the best underwater metal detectors.
Key Features:
Pinpoint searching mode
Large and fully-readable LED screen
Able to detect 7 kinds of metal
Fully-submersible search coil
7" depth sensitivity
Specification:
Brand

URCERI

Model

B077X7RZ8C

Weight

6.7 pounds
Multiple add-on kit including shovel, headphones and carry bag
Easy to set up
Great for beginners
Experts may find some features not as good as they'd like
Metal Detector Buying Guide and FAQs
Things To Consider When Buying The Best Metal Detector
If you're tired of the daily grind and want to strike it rich by taking up metal detecting as a hobby, then it might be useful to first check out the most important things to consider when buying the world's best metal detector.
Features of a Metal Detector - Like any product worth buying, the best metal detectors will come packed with awesome and hugely useful features that make the hobby much more fruitful and enjoyable. These can range from things you'd expect in any detector worth its weight in gold, to more advanced features that you're only going to find with products that are at the top of the line. Depending on your experience level and just how into detecting you are, you can select your new metal detector based on which features you think will benefit you the most.
Discrimination - The only type of discrimination that we'll encourage here at Gear Hungry. When you're talking about metal detectors, discrimination refers to when the detector ignores and passes over certain objects. If you've ever gotten a metal detector before, you know how disappointing it can be to think you've struck gold, when actually you've struck mold.
Playing around with the discrimination setting on your metal detector will help you exclude certain types of materials that should be regarded as garbage. Due to how the metal detector works - identifying objects based on their conductivity - and trash providing generally low conductivity readings, it's easy enough to crank up the discrimination level so it doesn't interfere with your search.
All metal detectors will come with some level of discrimination but the most advanced ones will provide higher levels so you can focus on finding the good stuff.
Ground Balance - This doesn't mean how well you'll stay on your feet when standing on different surfaces but instead refers to the levels of natural mineralization in the soil you're searching. This mineralization can affect how the metal detector works and can cause it to give incorrect readings, beep like there's no tomorrow, and behave the complete opposite of how you'd like it to.
Metal detector manufacturers recognized this issue and realized that no one's going to use a product that turns out to be wrong the majority of the time. By implementing a ground balance feature, they neutralized the problem and made it so that the detector will analyze the existing mineralization of the ground, and filters it out, giving you more 'clear' ground to search in.
Your new metal detector will come equipped with either automatic or manual ground balancing and there are some products that have preset levels that are suitable for the average patch of ground, but this is not always consistent, so you might need to adjust as you go along.
Target Identification - Everyone loves the target identification feature. This little add-on makes a world of difference to your detecting activities and is much appreciated by both newbies and more experienced detectors. It works by identifying a type of metal under the ground and giving you a numerical or visual (depending on how advanced the detector is) representation of what it's found to help you in finding different types of treasure.
This is incredibly useful if you're searching for coins or relics, as you'll eventually start to understand that different metals appear under difference ranges (typically in groups between 1 and 99). For example, if you've found gold, the screen will show you a target ID of 23, whereas coins will appear between 35 and 40 depending on the type of coin you've found.
If you're just starting out, this is a great way of getting used to what to expect during your searches, however, some veteran detectors prefer to switch the target ID off, so that it doesn't influence their decisions about whether or not to get digging and allows them to treat every find as equally as important.
Operating Frequency - The operating frequency of your metal detector tells you how frequently (wow, wonder where they got the name from?) the coil pulses around the area you're searching. This is measured in kilohertz (kHz), and 1 kHz simply means 1000 transmissions per second.
In truth, you don't really need to know all that much about the frequency, but what you should remember is that lower frequencies are best used for discriminating between garbage and potential treasure, while high frequencies will be better for searching for gold.
Sensitivity - The sensitivity settings on your metal detector will determine how it reacts to objects in your immediate vicinity. The higher the sensitivity, the more erratic, beeping the alert, regardless of how fine-tuned your ground balance settings might be, while lower sensitivity will obviously do the opposite.
If you're using a metal detector with fixed ground balancing, the sensitivity is your best (and only) control over how well it will react to the mineralization in the ground, however, if you've got a detector with automatic or changeable ground balance settings, your sensitivity feature will give you the edge in finding different kinds of treasure.
Search Depth - There are a lot of factors that impact the search depth of your new metal detector, these can include the size of the search coil, the shape of the search coil, as well as the makeup of the ground, as different kinds of soil, sand or other surfaces can affect how well objects react with the detector. The thing is, search depth is merely an estimate, and what your detector claims might not always be true everywhere you go, but is most relevant to the ideal ground conditions, but we all know that it's never that simple.
It also depends on the size of the object you're searching. Your coil might be able to find larger objects at 10 inches, but don't expect it to find things like earrings or coins at that depth with the same reliability. It will also change depending on where you're searching. You could manage 12 inches somewhere, ut the same coil will only manage 7 somewhere else.
So yeah, while search depth isn't yet as accurate as we'd like, it can still give a relatively okay indication of whether or not there's anything worth digging for at certain depths, and if it turns out that it was all for nothing, at least you got a decent arm workout.
Tone ID - When your metal detector finds something - anything - it'll make a little sound that lets you know that something has been discovered. The tone identification is designed to tell you whether or not what's been found is good or bad. Imagine it like a game show, where correct answers give off a helpful, positive, reinforcing ding, whereas the wrong answer sounds of that depressing, prickling womp-womp.
Tone identification will do a similar thing. Objects that are 'good' will set off one tone, while 'bad' items like garbage (or types of metal you're not looking for) will give off another. The more advanced the detector, the wider range of tones, so eventually you'll be experienced enough that the tone ID can also act as a target ID.
Screen vs No Screen Metal Detector
Do you need a screen for your metal detector? Maybe, maybe not. The point of the screen is merely to give you a better indication of what you're about to stumble upon. This will help in finding out the type of object, it's conductivity range, as well as things like the remaining battery level.
There are metal detectors that act as 'pinpoint' detectors. These are typically smaller and look more like air traffic control cones that your traditional idea of a metal detector. Due to their pinpointing capabilities, they don't need a screen, but will instead give you a more accurate alert of when you're about to discover something cool.
Metal Detector Weight
You might not care whether you buy a heavy metal detector or a lightweight one, and it doesn't really matter aside from how tired your arm will get while you're using it. If you're buying for yourself an feel like you can handle it, then go for a detector on the heavy side, but if you're buying for someone else, like a child or something who frequently skips out on lifting, then maybe a lightweight one would be better.
There's no real difference in terms of functionality between heavy and lightweight metal detectors, but wouldn't you rather be able to carry one around all day instead of feeling those arm pains after ten minutes?
Metal Detector Warranties
To ensure that you're protected against any potential damages or malfunctions, it's important to take out a warranty on your metal detector. Most of them will come with an automatic product warranty that will last around 1 year (more in some cases), but others will require you to fill out a form to send off to the manufacturer, don't worry, it can be done online.
You might not think a warranty is that important, but if your detector fails for no reasons, it's nice to know that you and send it off and be repaired or replaced with no charge.
Types of Accessories For Metal Detectors
To get the most out of your metal detector, you'll need to get additional accessories. For your convenience, some metal detector brands offer package deals that give you everything you need.
Headphones - You probably have your own headphones, but these will be useful for identifying the tone. This is especially useful in places with a lot of people, as you might miss out on something special due to the surrounding noise.
Shovels - Because how are you going to be able to dig for buried treasure without a shovel? If you don't want to look like a serial killer, you can buy foldable shovels that are easy to transport (and much less suspicious) to use when your detector finds something valuable.
Extra Search Coils - If your search coil gets damaged or just stops working, you can buy spares instead of buying a whole new metal detector. In the long run, this will save you a lot of money.
Sifter - For living out all your prospecting dreams, a sifter is useful in finding gold in soil and sand. You won't use it all the time, but it might be useful to have in case you come across some as-yet-undiscovered gold sites
Carry Bag - Really helpful for protecting the delicate components of your metal detector when transporting it from place to place. It also makes it less awkward to carry around and store.
Metal Detector FAQs
Q: What Is A Metal Detector?
A: Come on, we all know what a metal detector is. The genius-named product is designed to - wait for it - detect metal! Those of you who used one up and down the beach as kids, and coming up short in the process, might view them with a bit of skepticism, however, those were likely bottom of the barrel, super-budget metal detectors that couldn't have found a gold ring on your father's finger.
Actual metal detectors (like what you've just read about) are capable of much more than you'd believe, and actually work in finding buried treasure in your backyard.
Q: What Can I Find With A Metal Detector?
A: Generally, you can find metals with a metal detector (duh), but it's not as simple as that. There are a wide variety of different metals that you can come across during your search for hidden treasure. These metals can range from the rare and valuable to the mind-numbingly worthless. It's all about the luck of the draw.
Don't let this put you off, though, as many of the best metal detectors can differentiate between metals worth finding, and metals worth ignoring. Using their sensors, you can set them to pass over specific junk metals, meaning you can focus solely on striking gold and leaving this metal detecting life behind.
Of course, you might not be looking for precious metals, either because that's not your thing or your cup overfloweth with riches already, lucky you. Don't think that this makes your detector worthless though, as you can use it to search out lost jewelry, scrap metal (the poor man's treasure), and long-forgotten relics that might not mean much to other people, but would be perfect additions to your collection.
As far as what kinds of metals you can find, it won't be as easy as you might think. If you're planning on searching for and finding all kinds of different metals, you might end up slightly disappointed. For metal to be detectable via a detector, it must be a non-ferrous metal. Types of metals that fall under this definition are iron, copper, brass, aluminum, nickel, tin, lead, gold, silver, and bronze.
Q: How Deep Will A Metal Detector Go?
A: The depth of the metal detector's range will all depend on its quality. Cheap metal detectors, like the ones you used to use as a kid, might not be able to penetrate more than a few inches, but there are other detectors that can identify something special. There are a few factors that determine just how deep the signal will go and include things such as coil size (we'll get to that in a moment), the technology used (old, new, somewhere in between), and the detector's operating frequency.
More expensive metal detectors will possess the largest coils, most advanced technology, and highest frequencies, but not everybody can afford those.
It's not just the metal detector that affects the depth of its signal. You also need to consider the type of surface that you are detecting in. this includes things like the depth of the object itself, too deep and it won't be found, as well as the type of soil, the slope of the ground, and the size of the item. A smaller object is less likely to be recognized than a larger one, and even good metal detectors can struggle to find those.
Another thing to remember is whether or not it's rained recently, or if the ground you're searching is wet (maybe not on the surface, but possibly underneath). The wetter the ground, the less chance of obtaining a reliable signal, and this wet ground causes the object to sink even lower.
As a rule, you can expect a mid- to a high-range metal detector to reach a depth of 3 feet, but there are some top quality products that can reach as far as 10 feet with the right kinds of objects (not all of them, though), whereas others may only manage as much as 1 or 2 feet at the most. Be sure to keep this in mind before purchasing a metal detector to avoid getting disappointed.
Q: In Relation To The Size Of Search Coils, Is Having A Bigger Coil Better?
A: While it seems almost too obvious that bigger means better, this isn't always the case. There are instances where a larger search coil will bring you better results during your searches, but this is not true all of the time.
The benefits of using a large coil are that you will have better luck in seeking out deeper placed targets. If you're looking for some genuine buried treasure, then this kind of thing is extremely helpful, and boasting a deeper range will often cause many metal detector hobbyists to take note.
In addition to depth, you'll also be able to cover more ground as the larger coil will have a much broader spread of frequency, allowing you to identify metals in wider patches than if you used a coil that was smaller.
These are two great positives of a large coil, but they don't tell the full story.
A bigger coil means a heavier coil, so you're likely to get tired much quicker lugging a larger item around with you. If you don't want to feel fatigued after just half an hour, then is a large coil really worth it? You might be so sick of carrying it around that you don't care about potential treasures a little further down the way, meaning you might miss out on hitting that precious jackpot. That's okay, though, we're someone else will find it.
Along with tiring yourself out, there are also the problems you'll face with not being able to fit the coil into small spaces. This could mean the difference between you finding what you've always been looking for and, well, not. In areas with lots of cracks, you don't want to miss out on potential treasures just because you can't fit the coil in, that seems totally unfair.
There's also the issue of struggling to identify smaller targets. Just because your coil can identify large objects doesn't mean that these objects are worth more than smaller pieces of metal. Sweeping over the ground with a bigger coil can cause you to miss these small but highly valuable objects.
You're also likely to encounter problems with ground noise and come across more garbage than you'd like. While you can make adjustments to the settings to prevent this, you'll never eliminate it completely, so maybe a large coil isn't better, after all.
Q: What Is The Benefit Of Using Headphones With A Metal Detector?
A: For one, you won't irritate people with a mysterious and irritating beeping whenever you strike gold, but it also helps benefit you, you. This is because you'll be able to keep any discoveries to stumble across all to yourself, or at least you will until others see you giddily digging with glee in anticipation of quitting your job and retiring on the treasure trove you're about to find. Hopefully, they'll leave you alone, it's finders keepers after all.
Headphones won't just keep your gold digging secrets safe, though. They'll also help you hear the differences in tone as you approach different types of metals. Having headphones will help you discern whether or not certain areas are worth digging in, especially when you're surrounded by noise, like when at the beach or a park. You don't want to waste time digging for tin when there's gold in them thar hills.
Q: Are Metal Detectors Safe For Use For Those With Pacemakers?
A: Unlike the fears surrounding metal detectors at the airport, when you're using a hobbyist metal detector you needn't worry about it interfering with your pacemaker. This is because the 'signal' is concentrated around the coil, which will (read: should) be close to the ground and not being scanned over your chest.
If you do have a pacemaker, this is great news. Why should you miss out on the fun just because you've got a bum ticker? If you feel like you've missed out on years of treasure hunting joy because of your pacemaker, be sure to ask Santa to bring you one later this year, you've got a lot of catching up to do!
Q: Do I Need A License For A Metal Detector?
A: In classic US fashion, this is just a tad complicated. Some states allow you to metal detect to your heart's content, whereas others love to ruin everyone's good time and require you to obtain permits and permissions if you want to metal detect. It's not always clear which states abide by which rules, so erring on the side of caution an investigating with your local government should (we hope) clear everything up for you.
We can tell you that there are definitely some states which look to inhibit the use of metal detectors, but not in a fun-vacuum kind of way, but instead in an effort to protect the area. These include both Florida and California.
You can still metal detect in some areas, such as parks and beaches, but there are other areas, such as historical and archaeological sites, that might get you into a bit of trouble. If you don't want to get into this kind of trouble, we again advise checking (and probably double check) with local authorities.
No matter where you are, though, we feel like you should remind yourself not to cause damage to the environment. This means making the effort to not detect and dig around trees, as you could damage the roots, near places where wildlife could live, as well as filling in any holes that you do dig. Basically, being a good metal detector hobbyist means leaving everything as close to how you found it as possible. If you do this, you'll not encounter any issues with rangers and police that could ruin your good time.
Oh, and remember to never detect on private property. It's not yours to explore, dude.
Sources
12 Greatest Metal Detecting Finds of All Time - Hobby Help
Sign Up Now
GET THE VERY BEST OF GEARHUNGRY STRAIGHT TO YOUR INBOX