Best Telescopes in 2022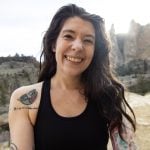 This product guide was written by Tuesday Kahl
Last Updated
January 5, 2021
Tuesday Kahl
Tuesday Kirby Kahl is a contributor at Gear Hungry. Her fierce love for the outdoors fuels everything she does. Her professional pursuits include writing, creating art, and photography. These professional passions allow her the time to live life outside as a rock climber, skier, runner, backpacker, paddle boarder, swimmer, and explorer.  When Kirby is indoors, she enjoys tea, whisky, old films, cooking, and baking. Her product testing and feedback have shaped the design of everything from climbing shoes to candles.
GearHungry may earn a small commission from affiliate links in this article.
Learn more
It's safe to assume that for the full 200,000 years humans have existed on planet earth, that they have been in love with and mesmerized by the night sky. I don't think I know any humans who dislike a beautiful starry night, and if they exist, I don't think I want to know them. Unless you're an astronaut, exploring space up close and personal is a far-fetched dream. For those of us earthbound mortals, we have to rely on telescopes to access the universe above our heads. Telescopes are powerful tools for viewing celestial bodies in the night and daytime sky, but how do you know which one is right for you? Read along for our guide to the best telescopes and how to use them to their maximum potential.
The Best Telescope
Gskyer Astronomical Refracting Telescope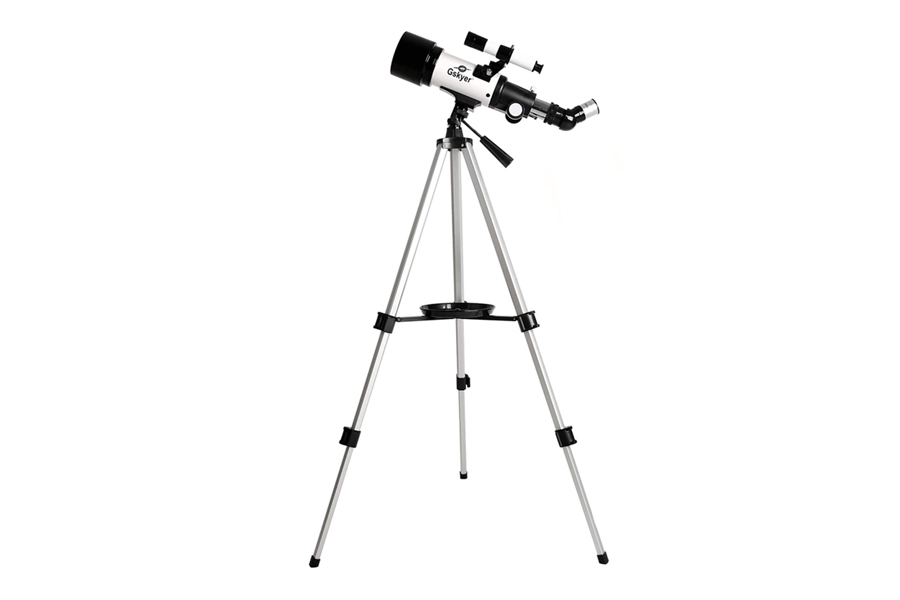 Our best choice for telescopes is the Gyskyer telescope with a 70mm aperture and its included accessories. This telescope is an excellent, easy-to-use telescope for beginners. Set-up takes only a few moments, meaning you can get to viewing the night sky around you faster. This telescope comes with a 70mm aperture, a 400mm focal length, two eyepieces, a Barlow lens, adjustable tripod, smartphone attachment, zenith mirror, finder scope, and carrying bag for easy storage. The comprehensiveness of this kit means you have all the accessories you need to get started right away. The only things you may want to add are filters and a light pollution filter. 
If you want to quickly share snaps of your nighttime views with those you love, this set is an excellent choice for you. The smartphone attachment and Bluetooth remote make snapping photos of the moon and other finds a breeze! Once you've snapped your photos, you can post them straight to your socials or send them to your loved ones. Based on reviews, the smartphone adapter is a bit small and may not work with larger smartphones. 
Key Features:
Refractor telescope
Two eyepieces and barlow lens included
70mm aperture
400mm focal length
Smartphone attachment for photography
Specification:
Brand

Gskyer

Model

AZ 70400

Weight

6.49 pounds
Celestron 70mm Travel Scope Telescope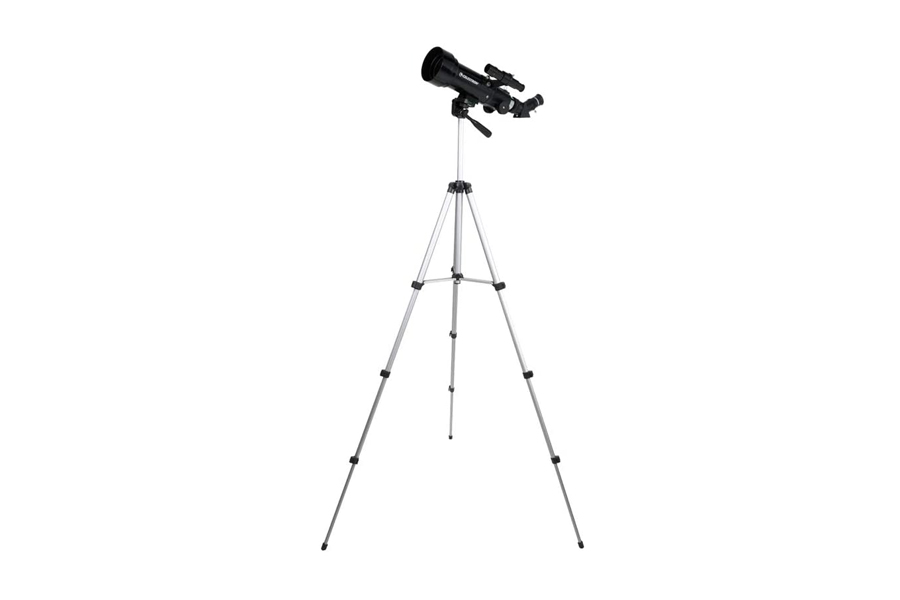 If you're always on the go and want a telescope that can keep up with all of your adventures, the Celestron 70mm Travel Scope is an excellent choice for you. With this telescope, you get a 70mm aperture, fully-coated glass optics, 400mm focal length, two eyepieces, and a carry case. The carrying case for this scope comes in backpack form, meaning you'll have your hands free to carry anything else you'll need. This Celestron telescope is one of the best amateur telescopes because it strikes the balance of portability, quality, and cost exceptionally well. 
Portability is the name of the game with this product. The carrying case stays rather low profile, and at just over three pounds, this telescope easily goes wherever you do. One of our favorite features of this telescope is that it includes the Starry Night educational software that allows you to learn about the night sky and helps you locate objects in real-time. For more amazing products like this, check out our list of the best night vision binoculars.
Key Features:
Fully-coated optics
400mm focal length
70mm aperture
Included Starry Night software
Specification:
Brand

Celestron

Model

21035

Weight

3.3 pounds
Quick set-up
Included software
Portable
Minimal accessories
Limited magnification with included eyepieces
MaxUSee 70mm Refractor Telescope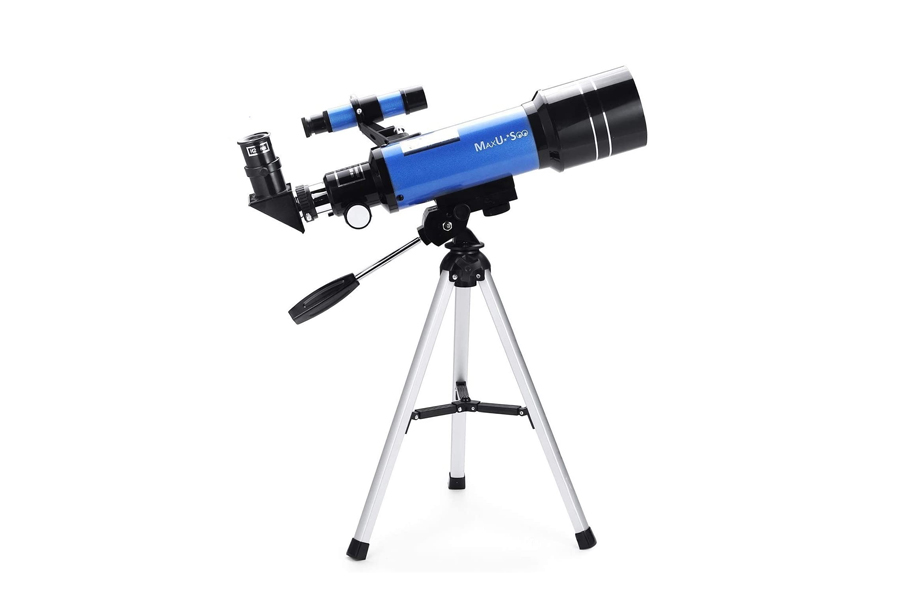 The MaxUSee 70mm telescope is one of the best budget telescopes on our list. While it doesn't top the list in features, it does provide an excellent, budget-friendly option for beginner astronomers. The 70mm aperture and 400mm focal length are relatively standard and match other devices on our list. This tabletop telescope comes loaded with accessories to make your user experience excellent. This refractor telescope comes with four eyepieces, a Barlow lens, tabletop tripod, smartphone adapter, and other accessories. 
This gadget is an excellent starting point to get them excited about astronomy and science if you have children. Your kids will love using this device to explore, and night sky viewing could turn into an activity for the whole family to enjoy together. The included smartphone adapter allows you to capture images of all of your finds and share them with your friends and family. 
Key Features:
Refractor telescope
70mm aperture
400mm focal length
Four eyepieces and barlow lens included
Specification:
Brand

MaxUSee

Model

F400X70

Weight

4.4 pounds
Lightweight
Plenty of accessories
Included smartphone adapter
Tabletop tripod only
No carrying case 
Celestron NexStar 8SE Telescope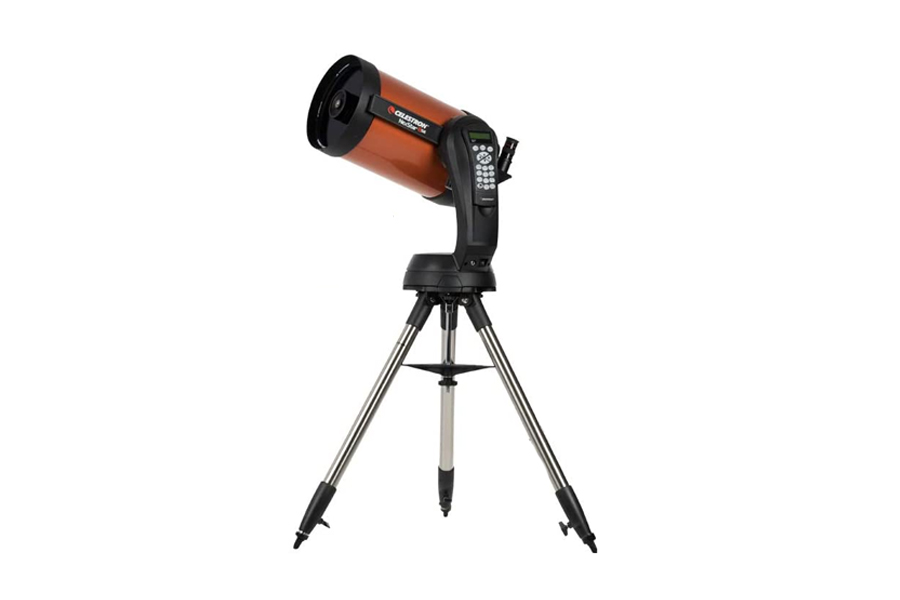 Computerized telescopes are a whole new level of tech, and now, you can bring this exciting piece of technology to your home. The Celestron NexStar 8SE Telescope is a combination of bold, capable and beautiful. A burnt orange exterior tube stands out from the other models on our list, and the technology behind this device makes it truly impressive. A fully-automated mount makes finding and automatically tracking stars, planets, and celestial bodies easier than ever. 
This telescope has a unique electronic telescope focuser to make locating constellations easier than ever. If your goal is to become a budding night sky photographer, you will love the fact that this telescope provides connectivity to your DSLR camera. Striking images of all your night sky finds are possible when you bring this telescope home. 
Key Features:
Computerized mount
Tracking capabilities
Free Starry Night software
Specification:
Brand

Celestron

Model

11069

Weight

23.9 pounds
Excellent optics
Computerized tracking
Portable
Lightweight for a computerized telescope
Plastic accessories
Limited accessories
No carrying case included
Celestron PowerSeeker 127EQ Telescope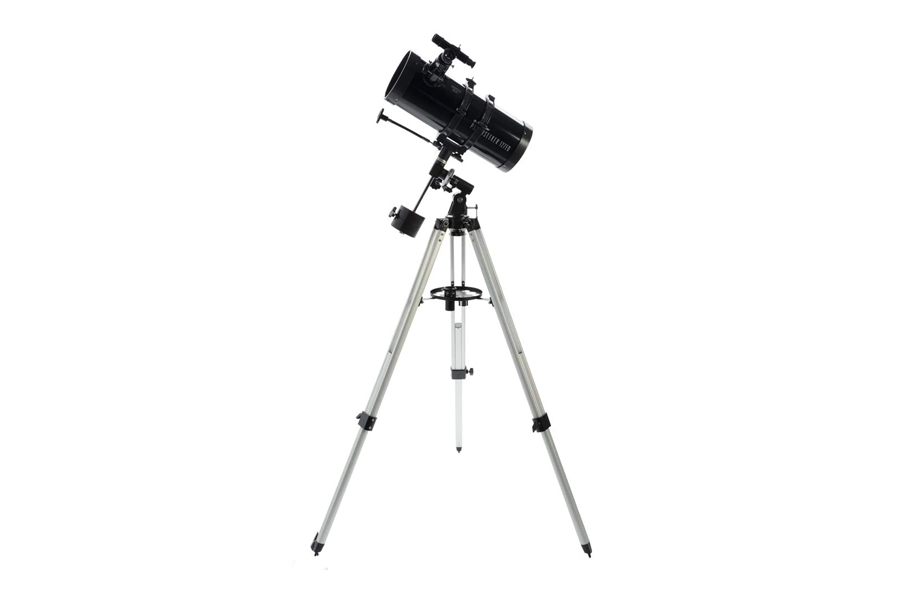 Celestron has a solid reputation based on its construction of quality telescopes for the last 50 years. The PowerSeeker 127EQ Telescope is one of the best budget telescopes available. While there are cheaper telescopes on our list, this telescope for kids and adults provides exceptional quality at the price point. 
The PowerSeeker 127EQ boasts a 127mm aperture and 1000mm focal length, towering over its direct competitors. Two included eyepieces and a Barlow lens allow for maximum magnification and minimal need to order extra accessories. The only additional parts you may need are filters. This telescope also includes free access to the Starry Night software with information about 10,000 celestial bodies and an accessory tray to keep everything organized. At 28 pounds, this telescope isn't the most portable option on our list, but if you're willing to move it, it won't be a back-breaking endeavor. 
Key Features:
Reflector telescope
127mm aperture
1000mm focal length
Two eyepieces and barlow lens
German equatorial mount
Specification:
Brand

Celestron

Model

21049

Weight

28 pounds
Included accessories
Powerful
Included software
No carrying case
Finder scope is poor
ECOOPRO 70mm Astronomy Refractor Telescope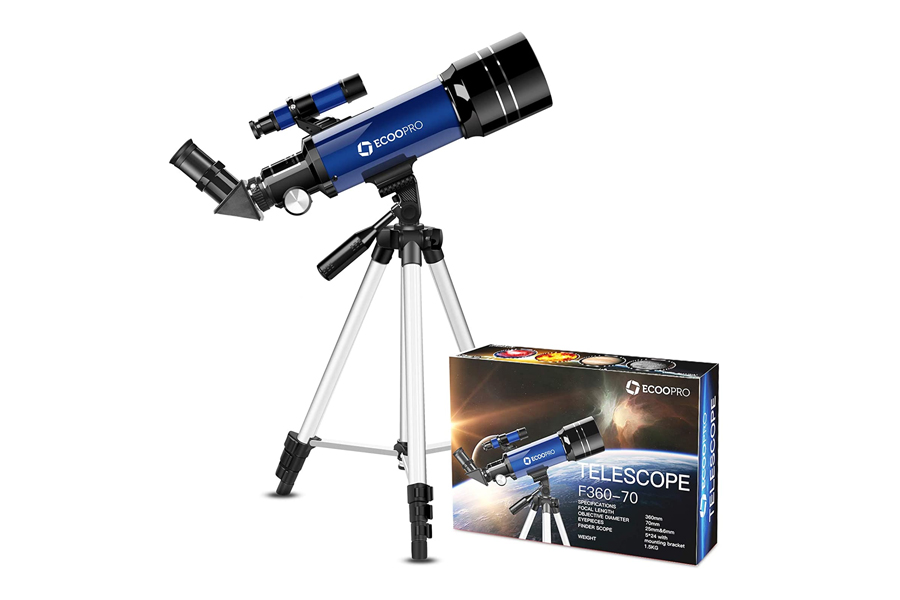 Another excellent telescope for beginners is the 70mm Astronomy Refractor Telescope. This telescope boasts a 70mm aperture and a 360mm focal length, which is a great place to start for night sky viewing. There are no tools required for set up, meaning once the box arrives on your doorstep, you are only a few moments away from exploring the night sky with your family using your brand new telescope. This product is also easy to use, making it an excellent gift for kids. 
In the box, you'll receive two eyepieces, a finder scope, and an adjustable tripod. You will also receive a map of the moon and planets, but we are doubtful it will provide much guidance on finding objects. You may want to consider picking up a Barlow lens or additional filters to use with this telescope. Our buying guide on top digital camera binoculars features some more quality products like this, so make sure to check them out, too.
Key Features:
Refractor telescope
70mm aperture
260mm focal length
Specification:
Brand

ECOOPRO

Model

3216595147

Weight

3.89 pounds
Great for kids
Budget-friendly
Easy to assemble
Sliding parts can make the telescope wobbly
Sensitive to vibrations and movement
No carrying case
Celestron NexStar 130SLT Computerized Telescope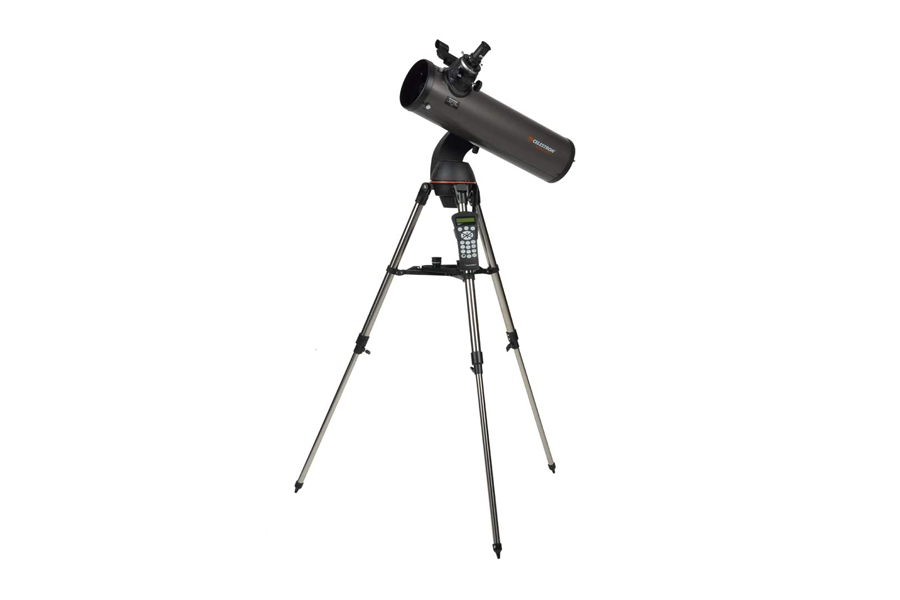 Our next product in the Best Telescope list is a computerized, digital telescope that will make viewing the night sky easier than ever. The Celestron NexStar 130SLT is a powerful, compact telescope that allows you to tour the night sky on demand. This telescope uses the Starry Night software, like several of the telescopes on our list, to find and track celestial objects. If finding objects manually isn't for you, you might want to opt for a computerized telescope; it will make your sky viewing much more straightforward. 
This reflector telescope has a 130mm aperture and a 650mm focal length. In the box, you'll also find two included eyepieces and a finder scope. You may want to pick up some filters and a Barlow lens to complete your kit if this telescope ends up being your choice. Lastly, this product only weighs just over 11 pounds for such a powerful telescope, making it portable and easy to store. 
Key Features:
Computerized
130mm aperture
Reflector telescope
650mm focal length
Specification:
Brand

Celestron

Model

31145

Weight

11.4 pounds
SkyWatcher Classic 150 S11600 Traditional Dobsonian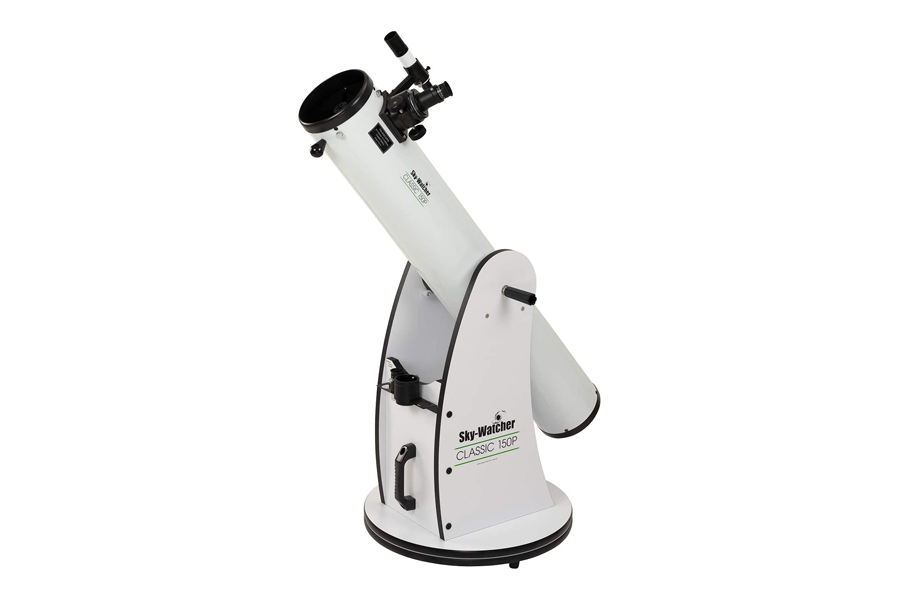 Our next telescope is one of the higher-end models available for beginner and amateur astronomers; the Sky Watcher Classic 150 is a Dobsonian telescope with an impressive 153mm aperture and six-inch focal length. This powerhouse of a telescope weighs about 40 pounds between the base and the scope, making it less than portable, but with a little bit of elbow grease, you can still get it moved. Along with this telescope, you will also receive two eyepieces, a rack and pinion style focuser, an adapter, and a finder scope. Just add in a Barlow lens and light pollution filter, and then you'll have everything you need for exploring the night sky. 
Fully multi-coated borosilicate primary and secondary mirrors provide exceptional viewing, and Teflon bearings ensure smooth movement as you peruse the skies. A unique feature of this telescope is the tension control handles, which allow you for accurate movement even if your balance is a little off. Don't forget to also browse our list of the best-selling compact binoculars for hiking.
Key Features:
Fully multi-coated lenses
6-inch focal length
153mm aperture
Dobsonian telescope
Specification:
Brand

Sky Watcher

Model

S11600

Weight

33 pounds
Sturdy
Portable
Precise focusing
Smooth movement
Heavy
Rack and pinion focuser may be challenging to use as a beginner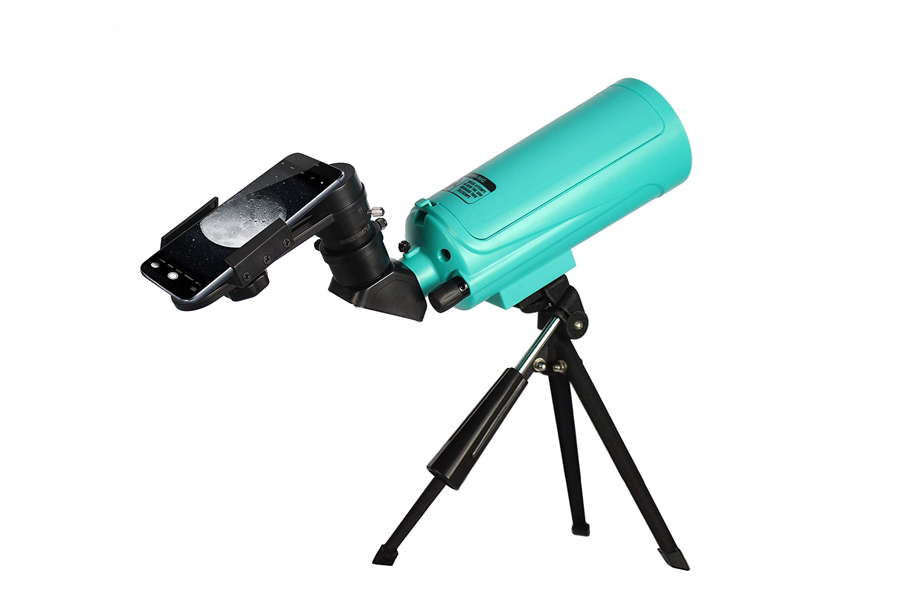 I'm personally a bit partial to this one because it is teal in color, and I'm a massive fan of the color teal. I must say, if you pick your telescope based on color, this telescope is the winner by a long shot. If you aren't choosing your telescope by color, the Mak60 telescope is an excellent, affordable, and kid-friendly telescope. This telescope is one of the few Maksutov-Cassegrain telescopes on our list. A Maksutov-Cassegrain telescope is a compound telescope that uses a mirror and a lens to capture light and present an image. 
An impressive 750mm focal length in just an eight-inch tube keeps this product light but robust. Weighing in at just under three pounds, this telescope is incredibly easy to carry and store. You'll receive just a singular eyepiece with this product, so you may want to invest in an additional eyepiece, a Barlow lens, and filters if you choose this option. This telescope comes with a tabletop tripod, not a full-height tripod, so make sure you have something to set this scope on. 
Key Features:
750mm focal length
Fully multi-coated glass optical lens
Compound telescope
Specification:
Brand

SARBLUE

Weight

2.62 pounds
Lightweight
Easy to use
Kid-friendly
Budget-friendly
Tabletop use
Only one eyepiece included
Sky-Watcher Flextube 250 Telescope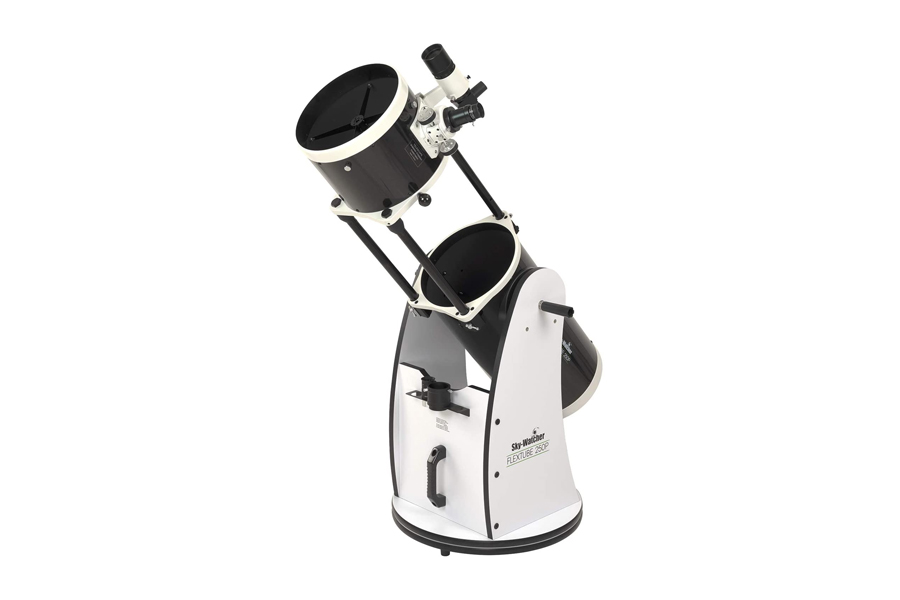 Innovative technology and incredible power blend harmoniously in the Sky-Watcher Flextube 250 telescope. At first glance, you will notice it's unique look and sleek black and white design. This telescope's next striking feature is the collapsible design, which allows for easy storage and portability. Teflon bearings make for smooth movement as you find and track objects in the night sky, and the 10:1 Crawford-style focuser makes for effortless and precise focusing. 
This telescope is a Dobsonian telescope, a reflector telescope with an altazimuth mount that allows for rotation on two axes. This technology has allowed home telescopes to become larger and more powerful. With this telescope, you'll also receive two eyepieces and a Crawford-Style focuser. A telescope like this does cost a pretty penny, and while this product is a great starter telescope, be ready to fork over some dough. 
Key Features:
Dobsonian telescope
Ten-inch aperture
Sleek design
Specification:
Brand

Sky Watcher

Model

S11720

Weight

42 pounds
Collapsible
Portable
Powerful
Sky Watcher Virtuoso Telescope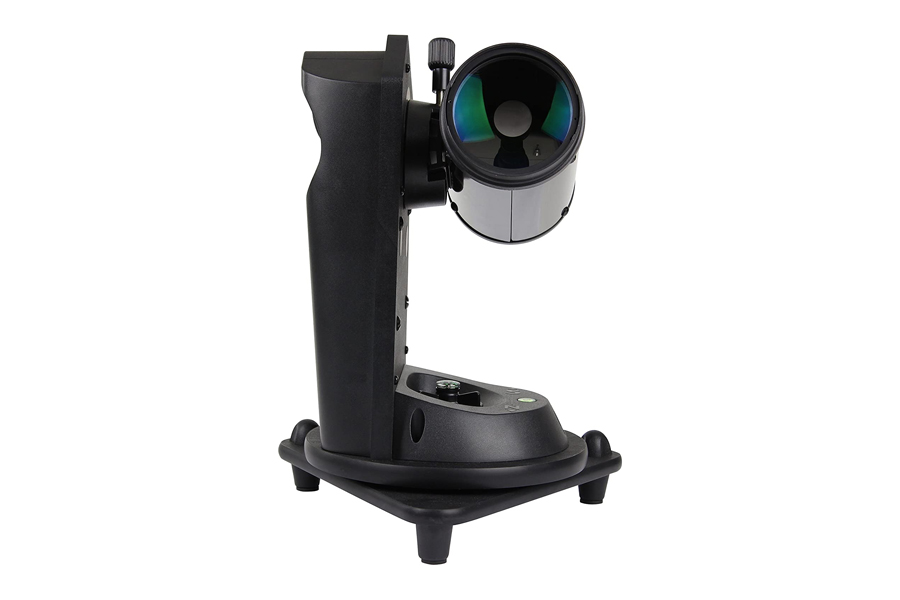 The Sky Watcher Virtuoso is a compound Maksutov-Cassegrain telescope with a 90mm aperture. This tabletop telescope also includes a bracket for astral photography that supports a smartphone, camcorder, or DSLR. Canon Rebel DSLR users get the added benefit of shutter release functionality. The build of this telescope will make it difficult to use with a tripod, so you are limited to tabletop usage with this option. 
At just 17 pounds, this isn't the lightest telescope on our list, but it is still portable, compact, and easy to store anywhere because of its tabletop design. This product is one of the only telescopes on our list that comes with sun filters, a bonus! 
Key Features:
Fully multi-coated lenses
Bracket for DSLR
Camcorder and smartphone
Altazimuth mount
Specification:
Brand

Sky Watcher

Model

S11750

Weight

17 pounds
Lightweight
Included solar filter
Tracking capabilities are poor
Tabletop use only
Sky Watcher Skymax 127mm Telescope
The final telescope on our list of the best telescopes is a powerful model with an impressive aperture of 127mm. This product is a blend of lenses and mirrors in the classic Maksutov-Cassegrain compound style. This telescope boasts some serious viewing power and is best for planetary viewing. If you want a telescope that will allow you to take exceptional photos of your night sky findings, Skymax is your best choice. 
In the box, you'll find the telescope, two eyepieces, and a finder scope. You won't find any base, though. This telescope comes with a dovetail mount that allows it to mount onto almost any tripod or base. You will need to purchase your base separately, though. Be sure you get something sturdy and stable to minimize vibrations affecting your viewing.
Key Features:
Compound-style reflector telescope
127mm focal length 
Specification:
Brand

Sky Watcher

Model

S11520

Weight

9.7 pounds
Lightweight
Portable
Great for planetary viewing
Telescope Buying Guide & FAQ
Types of Telescopes
Refractor Telescope-A refractor telescope uses a lens to capture and present us the image. Generally, refractor telescopes allow for more light to be gathered by the lens and present a clearer picture.
Reflector Telescope-Reflector telescopes use a system of mirrors to reflect light and build the image we see when we peer inside. These telescopes are cheap and easy to assemble and are the most popular kind of telescopes. These are also often called Newton telescopes.
Compound Telescope-A compound telescope combines the technology in both reflector and refractor telescopes, creating a system of lens and mirrors to craft the image we see.
Benefits of Owning a Telescope
Educational-Telescopes can be used as an educational tool to explore the sky above us. As you find new items, you can research what you see and build a map of the night sky.
Daytime Use-Most modern telescopes are capable of being used during the day time as well as night time. If you've got a day off, a camping trip into the outdoors, then grab your telescope and explore the daytime sky too!
Discover New Things- Believe it or not, but most astronomical discoveries are made by amateurs! If you find something you can't identify, you may have discovered a new celestial body! There's a vast amount of space, particles, and planets out there; you may just find something that scientists have missed!
How to Get the Most out of Your Telescope
Learn how to use it-Once you have your new telescope in hand, take some time to learn all of its features and capabilities. Reading the instructions, watching YouTube videos, and checking out online reviews are all excellent ways to learn about your new tool!
Learn Conditions-If you live in a city or densely-populated area, you probably struggle with light pollution blocking your view of the night sky. Cloudy evenings and nights are also poor conditions for viewing the night sky. Look for clear nights and avoid big cities, you may need to head out into nature to get a clearer view of the night sky, you could make a fun camping trip out of it for the whole family!
Practice-Take the time to practice scanning the night sky and identifying objects. The more time you spend with your eye glued to the scope, the more comfortable you'll be. Like anything, you'll need to practice to get good at using your telescope.
Research-As you find things in the sky, take the time to research the items you found. If your telescope is a manual one or without a booklet, a quick internet search should help you identify what you are looking at.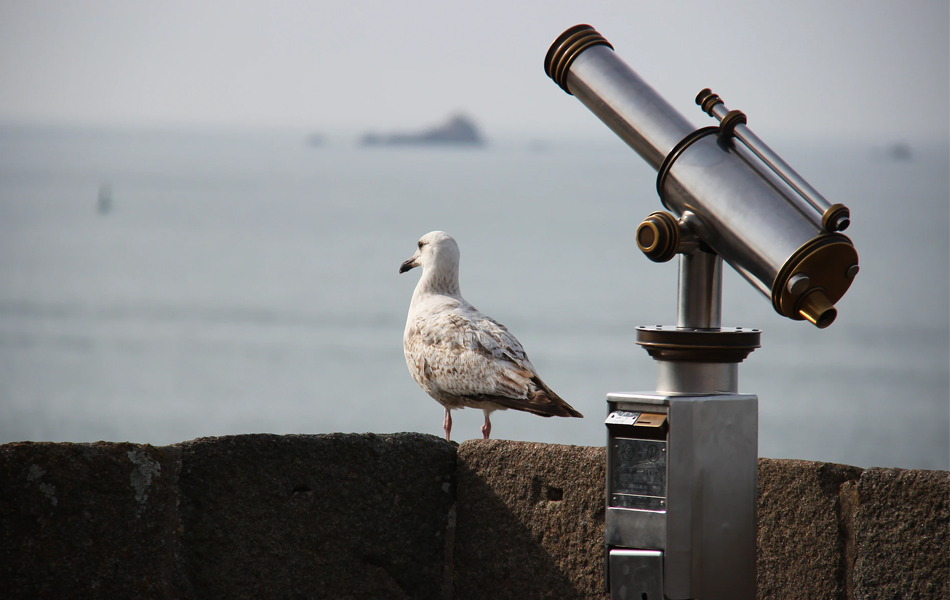 Telescope FAQ
Q: What is a telescope?
A: A telescope is an optical instrument that uses a system of lenses, mirrors, or both to observe distant objects, usually in the night sky. Still, You can use this tool during the day and for other purposes. Telescopes come in varying strengths and capabilities from amateur and beginner telescopes up to technological behemoths like the Hubble telescope.
Q: Do telescope accessories make a difference?
A: Certain telescope accessories aren't worth the money, but others are valuable tools that can enhance your viewing experience and capabilities. A handful of eyepieces that have varying amounts of elements can be helpful. A Barlow lens fits between the focuser and the eyepiece and increases the magnification, making it a helpful tool. Remember that you don't always need additional magnification for certain objects; it may leave you with a bright but fuzzy object. Lastly, filters and LPR filters are helpful tools to increase your ability to see distant objects. Filters enhance color and visibility, giving you crisper pictures. LPR filters or light pollution filters are among the most powerful tools if you live anywhere near light pollution. If you add accessories to your kit, a light pollution filter should be one of the first items you purchase.
Q: What can I see with my telescope?
A: What you can see with your telescope depends on the quality and focal length of your telescope. Generally, the moon and larger planets are a great starting place. After that, you can look for star clusters, constellations, and galaxies. You'll want to keep an eye on astronomy outlets, so you know when major celestial events are happening!
Q: How do I find objects in the sky?
A: Locating objects in the night sky is often done using a set of angular coordinates. Before we explain the system, you need a few words defined. A zenith is the point directly overhead in the celestial sphere, and the celestial sphere is a circle consisting of all points 90 degrees from the zenith. From there, you'll now need the altitude of an object, which is the angular distance above the celestial horizon and the azimuth coordinates. The azimuth is the angular distance (measured eastward from the north along the celestial horizon until you reach a point closest to the object. With practice, this will feel more familiar, and you'll develop your own reference points in your location.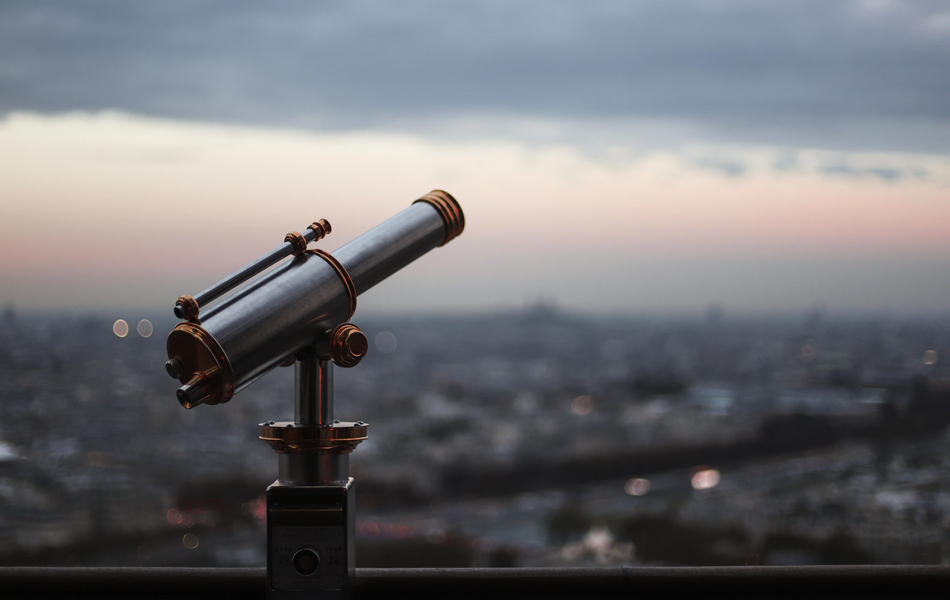 Q: How do I correctly focus my telescope?
A: Generally, focusing a telescope is done via knobs that change the distance between the lens and the eyepiece. Adjust the knobs until the object in question comes into sharp focus.
Q: Image orientation: is it upside down?
A: There is not necessarily an up or down in space, so in theory, the images you are seeing are not upside down. However, because telescopes use mirrors, lenses, or a blend of both, images will appear technically upside down or backward if a diagonal is correcting the image.
Q: I want to take photographs with my telescope; what do I need?
A: If you're hoping to take photos of the night sky with your DSLR, you will need special attachments for your particular camera. Additionally, not all telescopes are suitable for photographing the night sky. You will need a high-quality scope to craft images. If you are just looking for smartphone images, you can start withholding your phone's camera lens to the eyepiece. Alternatively, there are adapters and tools you can buy to attach your phone to the eyepiece, allowing for more stable images and hands-free controls. Before you attempt to capture an image with any device, make sure the object you're trying to photograph is centered and focused in the eyepiece.
Q: How do I store my telescope?
A: If you want your telescope to last, proper storage is a must. Be sure never to leave your telescope outdoors as the moisture in the air can cause mildew, mold, or even rust. You should plan to store your telescope in a dry place with a consistent room temperature. Be sure to secure all dust caps and place your telescope in a storage bag or box. Additionally, allowing your telescope to acclimatize to an environment before storage can make a difference. Acclimating your telescope means allowing it to sit for about an hour in the new environment you plan to store it in.
Sources:
Sign Up Now
GET THE VERY BEST OF GEARHUNGRY STRAIGHT TO YOUR INBOX