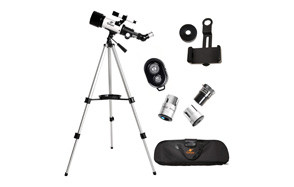 Gskyer 70mm Telescope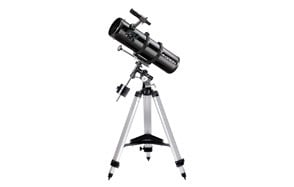 Orion 09007 SpaceProbe 130ST Equatorial Reflector Telescope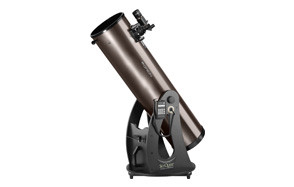 Orion 10019 SkyQuest XT10i IntelliScope Telescope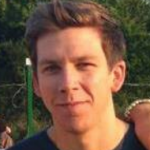 Looking up at the night sky is one of the oldest pastimes there is. For thousands of years, we've gazing up and wondering what's out there. Before the invention of telescopes, people had no real idea about what they were looking at and were left to dream. Then, in around 1608, a Dutch eyeglass maker called Hans Lippershey tried to obtain a patent for the first telescope. A year later, a famous astrologer name Galileo invented a much more powerful telescope that could magnify objects up to 20 times.
This invention paved the way for modern astronomy and astrology. It's one of the greatest inventions of all times. For years afterward, it was only scientists and the very rich that would ever get to use a telescope. But now, they are much more affordable and normal people can afford telescopes. You don't have to be an expert astronomer and you don't need a degree to use one, but it can be quite difficult to choose the right one for your needs.
In this article, we've done the research and found the best telescopes that you can buy for under $1000. They have all got different features and some are more powerful than others, but we believe that you would be happy with any one of them. We've also created an in-depth buying guide and FAQ section to answer any questions you might have about buying a telescope.
The Best Telescope
Telescope Buying Guide & FAQ
We've created the following buying guide to answer any question you might have about buying a telescope. All of the telescopes listed above are high-quality, but we understand that some of the jargon can be confusing, so we've made it simple.

How We Chose Our Selection of Telescopes
Brand – The telescopes listed in this buyer's guide are all from respected brands. We don't just look at the brand when we are choosing the best telescopes, but we believe you can trust these brands to make a good telescope.
Reviews – You can always trust customers to give their honest opinion. So, we scour the internet to find out how customers are reacting to products before we include them in our buying guides. With telescopes, it is important for us to read reviews, because it gives us a chance to check the manufacturer's claims. For example, with beginner telescopes, we need to know that beginners are finding them easy to use. We also read more in-depth product reviews to see what experts think. By checking a lot of reviews, we get a really good feel for the product.
Easy-to-Use – All of the telescopes on this list are suitable for amateur astronomers. They are still adult telescopes, but that doesn't mean they have to be extremely complicated. Not everyone has the time to read pages and pages of instructions. We made sure all of the telescopes on this list are easy to use.
Design – There are tried and tested telescope designs. When we chose the 10 telescopes, we did a lot of research into the different designs of telescopes. This played an important part in choosing the best.
Price – Astronomy can be really expensive if you don't know what you are looking for. Every telescope on this list is below $1000, but they vary in price. You really get what you pay for with telescopes, but we've chosen the best telescopes for different prices.
Features to Look for In Telescopes
Aperture – This is one of the most important specifications to look for when you are buying a telescope. The aperture is the diameter of the light-gathering lens or mirror. It determines the quality of the image you are going to see. The higher the aperture the sharper and brighter the image will be.
Focal Length – This specification is a little more complication. The focal length is the length over which the light is directed by the curvature of the optic. This affects the distance at which you will be able to see objects and your perpetual perspective.
Magnification – The eyepiece on your telescope will affect the magnification. Galileo's first telescope had a magnification of 20x, but from modern telescopes, you can expect anything up to 400X.
Computer Control – You will only find this on the more expensive telescopes. The telescopes are programmed with thousands of objects in the sky, so when you find something, it can tell you immediately what the object is.

Types of Telescopes
Refractor Telescope – This is a type of optical telescope that uses a lens to form an image. You actually look through the lens and see the image. It was first used in spy glasses and astronomical telescopes and was very popular in the 19th century. These days, you are more likely to find a reflector telescope, because they offer larger apertures.
Reflector Telescope – This type of telescope uses curved mirrors that reflect light and form an image. It was invented by Isaac Newton and has been popular since the 17th Century. Now, most major telescopes are reflector telescopes.
Compound Telescope – This style of telescope mixes the two previous types together. It uses a mixture of lens and mirrors. It was invented in 1930 by a German astronomer, Bernhard Schmidt.
Positive Points of Owning a Telescope
They're educational – Owning a telescope will teach you loads about the universe. Not only will you learn more about space, but you can also teach your kids about it too. It's amazing how much difference having a practical lesson makes. If you sat down and tried to teach your kids about the solar system, they would get bored quickly, but let them see it for themselves and they will keep coming back for more.
Can be used in the day – Most people think that telescopes can only be used at night. In fact, most modern telescopes can be used in the day as well, which makes it the perfect activity on your day off. Take a camping trip and spend all day staring up into the sky.
You could discover something new – This might sound silly, but most astronomical discovers are made by amateurs. Spend enough time looking up there and you could become famous. Imagine that!
Things to look at during the day
The Moon
Venus
Satellites
Jupiter
Mars
Daytime comets
Things to look at during the night
The Moon
Jupiter
Saturn
Orion Nebula
Andromeda Galaxy
Hercules Cluster
Double Cluster
Dumbbell Nebula
How to get the Most out of your new Telescope
Learn how to use it – This sounds obvious, but you should learn how to use your new telescope. Read the instructions and watch YouTube videos to get a feel for the controls. You can learn a lot just by using it, but a bit of research beforehand will help a lot.
Learn about conditions – If you live in a built-up area, you might suffer from light pollution. You should learn about the best conditions for astronomy and know how to find them. If you need to travel to find a good spot, then you should!
Keep practicing – Don't ever forget the old saying: practice makes perfect. It's true of so many things in life and astronomy is definitely one of them. The more you use your telescope, the more you will understand the controls.
Research what you can see – Once you find something, you should learn about what you're looking at. This is much easier with computerized telescopes, but it's not impossible with manual ones. If your telescope doesn't come with a booklet, you will be able to find the information online.

Telescope FAQs
Q: What is a Telescope?
A: A telescope is an optical instrument used for looking at objects in the distant. The telescopes on this list are made for looking into the sky and seeing objects in space. These could include the moon, planets, and star clusters.
Q: Do Telescope accessories make a difference?
A: Yes. Some beginner telescopes will come with accessories such as different eyepieces. These can improve your telescope experience, but we would recommend learning to use your telescope without accessories first.
Q: What can I see with my Telescope?
A: It depends on where you look! Most beginner telescopes are capable of looking at the moon, some planets, and other celestial objects. More advanced telescopes can look further and can see star-clusters, galaxies, and more.
Q: How do I find objects in the sky?
A: First, look at objects in the distance like trees and buildings, then move onto objects in the sky. The moon is a good place to start because you can see it with the naked eye, so you know where to point.
Q: How can I correctly focus my telescope?
A: This depends on the type of telescope you have. You will need to locate the finder on your telescope and adjust it until you can see the object you are looking at clearly. If you are still finding it difficult, you should consult the instruction provided with your telescope.
Q: Image Orientation - Will the image be upside down or back to front?
A: This is surprising for most people who have never looked through a telescope before. Objects in the near distance like buildings and trees will appear upside down. Don't worry, your telescope isn't broken. In space, it doesn't matter if an object is upside down or the right way up, because we have no point of reference for it. We don't know what the surface of the moon looks like, so it doesn't matter which way up it is.
Q: I want to take photographs through my telescope. What do I need?
A: You will need a camera adapter for your telescope and a high-quality camera. This will be different for each camera and telescope, so you will need to find the right one to fit your equipment.
Q: How do I store my Telescope?
A: Your telescope should come with a bag or box to store it in. If it doesn't, you should find something suitable. Some people like to leave their telescopes outside. This is okay, but you should remove delicate parts like the lens and computer inside with you.