Gifts For Nerds in 2022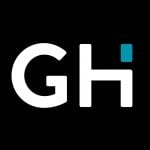 This product guide was written by GearHungry Staff
Last Updated
October 15, 2018
GearHungry Staff
GearHungry Staff posts are a compilation of work by various members of our editorial team. We update old articles regularly to provide you the most current information. You can learn more about our staff
here
.
GearHungry may earn a small commission from affiliate links in this article.
Learn more
A quick check of various online dictionaries suggests a "nerd" is someone who is "unstylish or socially inept", someone who is "single-minded or accomplished in scientific or technical pursuits" and someone akin to a "dork". Ouch! We choose to take a more benign approach to the nerds among us (especially our beloved nerdy kids) and cast aside such negative clichés. We will acknowledge, however, that it can be challenging to find great gifts for nerds – whether they be male or female young or old – since Barney caps and "I'm with Stoopid" T-shirts rarely impress them. So in order to make things easier for you, we've compiled a list of the best gifts for nerds that will send the geek on your list into a frenzy of approval the likes of which they typically reserved for C-SPAN replays of NASA flight briefings.
Gifts For Nerds
LEGO Boost Creative Toolbox



This is without a doubt one of the best STEM (science, technology, engineering and math) kits you'll find for kids at any price. The Boost Creative Toolbox helps your child get a well-rounded idea of the many different types of technology that may go into any single device. Which is an incredibly valuable lesson that helps broaden their worldview and better understand the interconnectedness of things. There's distance, color and motion sensors, an interactive motor, a drag and drop programming interface and much, much more. As gifts for tech geeks go it's pretty impressive. Which is why it's our Best Choice. Be sure to also check out our list of the best coding toys for more great items like this.
Key Features:
Ability to construct 5 different interactive models.
LEGO Boost App provides Bluetooth connectivity.
Sensors detect colors, distance and motion.
Drag and drop coding interface.
Compatible with other LEGO components.
Specification:
Brand

LEGO

Model

6224314

Weight

3.1 pounds
Harry Potter Hogwarts Battle Cooperative Deck Building Card Game

We all know by now how the books and films ended but what if you really wanted to see Neville play a much bigger role? Well, by mastering Harry Potter Hogwarts Battle Cooperative game he can. This is a multiplayer, multi-board game that progresses through all the classic Harry Potter adventures with the twist that your kids can now affect different outcomes. This is a great way to introduce kids to cooperative gaming while allowing them to flex their inner Hermione. If you're pulling your hair out trying to come up with something that will satisfy your budding nerd the answer is not hidden away in a Horcrux somewhere. It's right here. And like all the best gifts for nerds, it's affordable to boot.
Key Features:
Defend Hogwarts from the Dark Lord as Hermione, Harry, Ron or Neville.
Wind your way through 7 different, progressive adventures.
Age appropriate situations and degrees of difficulty.
Includes everything needed for hours of multiplayer fun.
Specification:
Brand

USAopoly

Model

DB010-400

Weight

3 pounds
Set of 8 Star Wars Silicone Ice Cube Molds and Chocolate Baking Molds

Who wishes they had candy in the shape of Yoda? If you said just about every nerd ever born congratulations, you're right. These surprisingly detailed BPA free silicone molds can be used for a slew of different purposes from making the aforementioned candy to creating homemade bars of soap with whom the force is strong. Set of 8 Star Wars Silicone Ice Cube Molds and Chocolate Baking Molds makes great geek presents and are completely safe in both the oven and freezer and there are 8 different ones so you can keep the fun coming in ways that would drive Han Solo nuts but would probably get a big yuck out of Chewy. Make sure you check our guide to ice cube trays for more interesting products like this.
Key Features:
100% oven and freezer safe.
Darth Vader, X-Wing Fighters, R2D2, Yoda and more.
Molds fashioned from BPA-free silicone.
Create candy, soap, crayons and more.
Specification:
Brand

Vibrant Kitchen

Model

8-mold

Weight

1 pounds

It's an incredibly cool idea: sift through innumerable books, movies and TV shows, extract various dishes exclusive to the fictional domains being depicted and try to come up with a recipe for recreating them here in the real world. Whether that food was the lembas bread being shared by Frodo and Sam as they ventured through Mordor or the Romulan Ale being served in 10 Forward on Star Trek the Next Generation Cassandra Reeder has done her best to figure out what they would have actually tasted like and then devised recipes to make them yourself. Finding Christmas gifts for your geek can be tough but the Geeky Chef Cookbook runs off with our Best Value designation. Our handy guide to the best cook books features more great products like this.
Key Features:
A plethora of recipes from your favorite fictional worlds.
Make lembas (Lord of the Rings) or 1UP Mushroom Cupcakes (Super Mario).
Each recipe meticulously researched and formulated.
A must have for any pop culture nerd.
Nest (T3007ES) Learning Thermostat

If you know a nerdy homeowner who's into the union of energy conservation and digital technology the Nest Learning Thermostat is the kind of thing they'll take a photo of to show to their friends. This is the 3rd generation of this learning thermostat technology and while it's not leaps and bounds ahead of previous iterations from a technological standpoint it is by far a sharper looking smart home device than before. And with Alexa integration it's the kind of smart technology sci-fi films have been warning us for decades is on the brink of taking over and enslaving us all. In other words, nerds will love it! A giant in the realm of geek gadgets.
Key Features:
Genuine remote control via your laptop, tablet or smartphone.
Compatible with Alexa voice control system.
Lighted display for viewing at a distance.
Monitors and learns from your settings.
Specification:
Brand

Nest

Model

T3007ES

Weight

1 pounds
LEGO Star Wars Ultimate Millennium Falcon Kit




As we mentioned above all the best geek gifts say "Star" on them somewhere. While the Star Wars Millennium Falcon model kit pays little more than lip service to LEGO blocks no nerds have been heard complaining because of the pretty remarkable detail that's on display here. There's blaster cannons, radar dishes, hyperdrive engines, firing turrets, an engineering station and much more. Also included are mini figures of the spaceship's legendary crew and their allies including Han, Chewy and Leia. Your lucky nerd will also enjoy the hidden compartment in the floor used to smuggle our heroes onto the Death Star. If you are a fan, then make sure you also check our Lego Star Wars sets for more great items like this.
Key Features:
Extraordinary detailing both inside and out.
4 miniature figures of Han, Leia, Chewy and C-3PO.
7,500 pieces, 33" long by 22" wide.
Specification:
Brand

LEGO

Model

6175771

Weight

32.6 pounds
ThinkGeek Star Wars R2D2 Measuring Cup Set

R2D2 is one of the most beloved characters in the history of pop culture. As such, this handsome, beautifully crafted set of measuring cups is part pop culture artifact, part collector's item, part baking or cooking aid and part object from a thousand nerd daydreams. R2D2 Measuring Cup Set is an officially licensed Star Wars product and as such conforms to rigorous quality control standards and accurately recreates R2 in all his blue and white glory. A perfect kitchen gadget for a nerd in your life.
Key Features:
Fashioned from high-quality BPA free plastics.
An officially licensed LucasFilm product in association with ThinkGeek.
The droid's utility arms double as measuring spoons.
A total of four nested measuring cups.
Specification:
Brand

ThinkGeek

Model

FBA_11BE-SW-STR-C

Weight

9.6 ounces
Doctor Who Tardis Cookie Jar Lights & Sounds

Is someone you know a fan of the long-running TV series Dr. Who? Have they been trying for years to create their own TARDIS (Time And Relative Dimension In Space) machine in the basement? Well, here is your chance to make their sci-fi dreams come true with a replica of the iconic blue police box used by the Doctor. You won't need to engage in any percussive maintenance with Doctor Who Tardis Cookie Jar though because it's built to last and has only 1 mission: to carry your cookies safely through time until you decide snack time has arrived. Not all gadgets for geeks need to be high tech. Here's proof.
Key Features:
A touch activated talking cookie jar with the TV show theme.
Lamp on top flashes when the lid is opened or closed.
Contains cookie bucket insert to facilitate cleaning.
Complete with Tardis time travel insert.
Specification:
Brand

Doctor Who

Model

UGTDR48

Weight

1.36 pounds
ThinkGeek Star Trek Enterprise Pizza Cutter

The Star Trek Pizza Cutter is another of our food gifts for nerds that is going to bring a huge smile to the face of your favorite trekker. This is one utilitarian gift that is likely to spend most of its time being proudly displayed on the mantelpiece rather than put to work in the kitchen. Especially if the recipient has memorized the titles of all 79 episodes of TOS and has some pretty strong opinions about whether "The Cage" qualifies as TOS material or not. The Pizza Cutter has beautiful lines, a nice heft and is 8.5 inches in length including the saucer section/blade. Not for the kiddies. 
Key Features:
A pizza cutter in the likeness of the original Starship Enterprise.
A must-have item for any true Star Trek fan.
Zinc-alloy chromium plated figurine
The saucer section is a circular laser etched stainless steel pizza knife.
Specification:
Brand

ThinkGeek

Model

JUN111969

Weight

2.2 pounds
Oculus Go Standalone Virtual Reality Headset – 64GB




Virtual reality is here and the Oculus Go Standalone VR Headset is at the leading edge of the VR revolution. More real than dreams more dream-like than reality VR is a reimagining of experience that is influencing everything from medicine to entertainment to warfare. No smartphone or PC is necessary to activate the Oculus Go universe and you can even meet up inside the Oculus VR environment with other Oculus users from around the world. In the world of geek gifts, it doesn't get any better than Oculus Go VR.
Key Features:
Fast switch LCD screen with outstanding image clarity.
Built-in speakers provide a more realistic sound/image dynamic.
Durable yet flexible injection foam molding.
One of the few true standalone VR devices on the market.
Specification:
Brand

Oculus

Weight

12.5 ounces
nuraphone — Wireless Bluetooth Over Ear Headphones with Earbuds


The idea behind nuraphone is enough to make nerds and audiophiles sit up and take notice. Essentially the first time you put on the nuraphone headphones they produce a series of tones that initiate a barely perceptible and unique response from your inner ear. You can't hear this response but nuraphone can and uses the information to optimize the settings of the headphones to the specifics of your ear anatomy. It's pretty astonishing technology that produces pretty astonishing sound. Give a pair to the music lover nerd on your list and watch their eyes light up and their jaw drop. Geek gadgets don't get much geekier.
Key Features:
Adapts to your unique hearing capabilities.
Dual action headphones with in-ear buds and over ear cups.
20 hours of battery life on a single full charge.
Half a dozen internal mics for crystal clear voice calls.
Specification:
Brand

Nura

Model

NUR01-000

Weight

2.56 pounds




Everyone's favorite droid is back for a second appearance on our cool gifts for nerds list but this time he's not measuring flour or serving as a cereal bowl. Nope. R2-D2 App-Enabled Droid is fully "fleshed" out with all his standard bells and whistles (literally) in this 6.7-inch app controlled replica. Nerd hearts everywhere will start fluttering when R2 rolls into the room. The level of both physical and sonic detail is amazing and the control app is intuitive and provides a comprehensive command. Tiny tots are likely to get befuddled by the app control mechanism but die-hard adult fans are likely to lose their hearts to this stunning example of high tech nerd stuff.
Key Features:
Fully functional LED lights and integrated speakers.
Authentic R2D2 movement in both bipod and tripod stances.
R2s trademark anxious waddle.
A full array of classic sounds both emotive and process related.
Specification:
Brand

Sphero

Model

R201ROW

Weight

1 pounds
HONB Stainless Steel Money Clip

Let's take a break from tech gifts for a moment. Ever wonder how the Dark Knight carried his emergency cash? Well, he obviously used a Batarang money clip just like this. It's handsome, is held closed by a series of no-nonsense magnets, is remarkably lightweight and durable enough to survive run-ins with your arch enemy. Not for your average bookish nerd perhaps but pop culture and comic book fans will make it part of their everyday carry. It's that rare combination of nerdy and cool and it's yours for less than a pizza. Find more great products like this by checking out our guide to the best money clips.
Key Features:
High-quality durable money clip in the shape of the Batarang.
Robust magnets keep the clip firmly closed.
Holds a large number of bills and/or credit cards.
Specification:
Brand

HONB

Weight

3.2 ounces
ThinkGeek Minecraft Light-Up Redstone Ore

If your favorite nerd is no fan of the dark you can score major gifting points with them by giving them a Minecraft-themed Ore Cube Night Light. This is a nice gift for the younger nerd who has everything except emotional protection from the dark. They're cool looking and better yet (as least as far as we're concerned) they light up by being repeatedly tapped, with each tap producing progressively brighter light and the final tap turning them off. Great desk toy gifts for nerdy guys that sit proudly on nightstands, dressers, desks or anywhere else your budding nerd wants to put one, or two.
Key Features:
Ideal nightstand companions for Minecraft fans.
Powered by 2 AA batteries (not included).
Internal LED lights will last for many, many years.
Specification:
Brand

Minecraft

Model

00262

Weight

4.6 ounces
2019 Bubble Wrap Calendar

Gift ideas for the nerd are by definition, well, nerdy. If you've ever stared at the typical calendar and thought "There has to be a great nerd gift in there somewhere", you're right, there is. The Bubble Wrap Calendar not only allows you to keep track of the passage of days it also allows you to send each one off with its own distinctive Pop! It's a great nerdy novelty item that is sure to get plenty of attention because it's so different and so much more fun than any standard calendar.
Key Features:
Never let another day pass without giving it a proper sendoff.
Easy to read, easy to understand, easy to pop.
48 x 16 inches makes it a great wall calendar for home or office.
Specification:
Brand

Bubble Calendar LLC

Model

798304010824

Weight

1 pounds
Heng Ellipse Magnetic Mid-air USB Powered LED lamp

The last of our gifts for nerds features a compelling minimalist design that leverages the mystery of magnetic attraction and repulsion to create maybe the most fascinating table lamp ever. The Heng Ellipse is not only beautiful it's also the ultimate talking point and a stylish addition to your living room, bedroom or library decor. But it's not just the switching mechanism that attracts so many people, the light itself is clear and clean and the overall style will hold its own amidst the most accomplished modern decor.
Key Features:
LED lights provide up to 50,000 hours of operation.
Recently upgraded version that utilizes a unique balanced suction style switch.
Compelling science in play alongside compelling design.
A beautiful, mysterious light for the bed stand.
Specification:
Brand

Heng Balance Lamp

Model

DH0040BKDH0040RDDH0040WT

Weight

1.49 pounds
Sign Up Now
GET THE VERY BEST OF GEARHUNGRY STRAIGHT TO YOUR INBOX