Best Gaming Laptops In 2022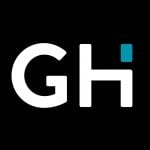 This product guide was written by GearHungry Staff
Last Updated
April 17, 2019
GearHungry Staff
GearHungry Staff posts are a compilation of work by various members of our editorial team. We update old articles regularly to provide you the most current information. You can learn more about our staff
here
.
GearHungry may earn a small commission from affiliate links in this article.
Learn more
Often designed into a portable package, gaming laptops are built with several features that help them deliver gorgeous displays, powerful graphics and great audio to users offering an immersive entertainment experience at all times. They come in various stylish designs, with some models making use of high-end VR headsets and desktop-quality keyboards. Every year, there are new top gaming laptops, with features that surpass their predecessors; thus, the process of choosing the best proves to be very exhausting. To ease the stress, we have come up with some of the best gaming laptops, according to tech enthusiasts and laptop users. We cover a broad range of brands to cater to the different needs of our readers concerning aspects such as specifications and cozy.
The Best Gaming Laptop
Acer Predator Helios 300 Gaming Laptop




One company with decades of experience in the design and production of gaming laptops is Acer. They have one of the broadest customer bases around the world, thanks to their several models available on the market. Their current bestseller for gamers is the Acer Predator Helios, an 8th generation laptop designed for those with a need for speed. This model features an incredible Intel Core i7 processor and makes use of the 64 Bit Windows 10 software. The Predator Helios 300 is a gaming notebook, and it also features the NVIDIA GeForce GTX 1060, a high-performance graphics display that is VR Ready.
The Predator Helios 300 features some of the most stellar audio capabilities that make your gaming sessions more exciting and intense. It also has two metal Aeroblade 3D fans for excellent cooling, with the brand's signature black chassis and red accents that give the notebook the much-needed drama every Acer laptop possesses. A single charge of this and gaming laptop offers gamers with up to 7 hours of run time, which is an excellent feature for a notebook with such powerful specifications. All 2D scenes viewed on this laptop are ultra-smooth, thanks to its 144Hz refresh rate that speeds up the frames per second. The speed of this refresh rate ultimately reduces input lag by shortening the time it takes for frame rendering to offer every gamer an excellent gaming experience eventually.
Acer launched the Predator notebook with the Predator Sense gaming control system. This is a control panel that enables users to customize and control all gaming features, some of which include the CPU fan speed, system temperature as well as the system's fan speed. The ability to control such features gives users the ultimate control of their machines, and this is a feature that many gamers around the world much appreciate. Enjoy brilliant color on all visuals from any perspective, thanks to the notebook's full HD panel that employs IPS technology and an RGB color gamut. These are features that help make your visual output consistent, clean and vibrant every time.
 The Acer Helios 300 comes with smart features that set it apart from its competition, making it worthy of our best choice position. It employs the backlighting system on its keyboard to increase visibility and is always VR ready with increased clarity thanks to the use of the Dolby Audio Premium and Acer TrueHarmony. If you want to step into a new world, your first step is to get this beautiful Predator Helios. Make sure you combine it with one of the best wireless gaming mouses from our list.
Key Features:
Intel i7-8750H
GTX 1060 6GB
Aeroblade Metal Fans
8th Generation
Specification:
Brand

Acer

Model

PH315-51-78NP

Weight

5.51 pounds
Beautiful, head-turning design
Powerful graphics and overall performance
Solid battery life
Uncomfortable keyboard
Grainy webcam
Weak audio
Razer Blade 15 Gaming Laptop

Many users of the Razer Blade gaming laptop attest to its high quality, great display, and awesome durability. This comes as no surprise as the brand is known to produce some of the best gaming laptops for extremely affordable prices. This gaming keyboard is a 15-inch beauty made with CNC Aluminium, featuring the Intel Core i7 processor, as well as the ever-powerful GeForce GTX 2060, one of the highest performances currently in the world of processors. With a 16GB worth of RAM, we believe this laptop is set up to cater for all your video game sessions with little to no issues to be experienced. This machine has been designed not only for gaming but also for creative work and as such, it is considered as the Zero Compromise Powerhouse machine. It is compact for easy storage, and its aluminum unibody is built with a vapor chamber for cooling. 
You can use your Razer Blade laptop now and always, thanks to its future-proof design. This notebook offers a dual-channel memory upgradeability and is Thunderbolt 3 enabled. It also allows for additional graphics power via its compatibility with the Razer Core external GPU enclosures. Use this unit for both play and work sessions an enjoy the perfect display on an edge-to-edge 15.6-inch screen, with every show offering Full HD graphics. The screen is factory-calibrated with a matter surface and delivers a 144 Hz refresh rate for all your intense gaming sessions and other creative tasks. The Razer Blade laptop can be unlocked using facial recognition, thanks to its support of the Windows Hello instant facial unlock feature. This form of biometric security helps keep your computer safe from unwanted entry.
On the keyboard of this amazing gaming machine, every key has a customizable RBG lighting system with over 16.8 million colors available together with its multiple preset profiles. The Razer blade offers the ultimate gaming experience thanks to its 2060 graphics card from NVIDIA. It is also able to dissipate all heat generated during your intense gaming sessions through a bespoke vapor chamber cooling system, and with extra help via its thermal materials. Smooth ventilation aids in both user comfort and maximum performance of your machine. Among models in its class, the Razer Blade gaming laptop features the smallest footprint since it is crafted with precision from a single aluminum block and milled CNC. It is sleek and thin and can fit into your backpack with no added weight. 
Key Features:
Intel Core i7-8750H 6 Core
GeForce RTX 2060
Chroma RGB Keyboard
CNC Aluminum
Specification:
Brand

Razer

Model

RZ09-02886E92-R3U1

Weight

4.56 pounds
Flexible design
Powerful graphics
Solid battery life
Dim display
Weak audio
Can get too hot when in use
Acer Predator Triton 500 Thin & Light Gaming Laptop



The Acer Predator series has another unit that speaks volumes about the brand and their level of understanding about the needs of gamers. The Predator Triton is a member of the Predator series and a magnificent creation made to unearth the player in you. This high-end gaming laptop employs an 8th generation Intel Core i7 processor, and a powerful NVIDIA GeForce 2060 graphics display and a dedicated RAM of 6GB. Its screen is always clean and crisp, with vibrant colors for every scene thanks to the 144Hz refresh rate and a Full HD feature. If you need to upgrade your memory, one slot has been made available for you, and this is one exciting feature many gamers around the world love about the Triton 500.
Acer goes all out in design without compromising on the quality of their laptop's performance. They ensure that everything you use your machine for is turned into an enjoyable experience without any issues. There are some gaming laptops with a high tendency of heating up during serious video games, but the Predator Triton deals with this problem with help from its 3-fan cooling system. Ventilation is made easy in this model thanks to a 4th gen all-metal aeroblade system and the use of five copper heat pipes. No gamer has to worry about their laps (or laptop) heating up while they enjoy a great game of FIFA or Mortal Kombat. The battery used for operations by the Triton 500 is a 4-cell Li-ion battery with an 84WH strength. A single charge goes a long way, allowing you to play or work for hours on end.
Enjoy extra features such as a customizable RGB KB, and the VR Ready system of this gaming laptop. When it comes to an epic performance and serious gaming, the Predator Triton 500 is no joke. It is a real gaming monster, frost-forged in design with an ultra-responsive mechanical keyboard that ensures that every gaming experience is better than the last. Enjoy tear-free and new smooth gameplay at a 3ms overdrive response time and appreciate the best end-to-end gaming experience from the most magnificent beast of all time. Gaming just got better with the Predator Triton; gaming enthusiasts, ARISE! It also makes a perfect gift for gamers.
Key Features:
Intel Core i7-8750H
GeForce RTX 2060 Max-P
RGB Keyboard
Windows 10 Home 64 Bit
Specification:
Brand

Acer

Model

NH.Q50AA.001

Weight

4.63 pounds
Slim, portable design
Good overall and graphics performance
Comfortable keyboard
Dim display
Runs hot with loud fans
Weak audio
MSI GL65 10SFK-062 Leopard

The MSI GL65 10SFK-062 Leopard is a beast of a gaming laptop that is surprisingly affordable when you consider its spec. If you're new to the world of gaming laptops, you might not be familiar with the MSI brand. It's not a household brand like Dell or Acer but that's actually more of a positive than a negative. MSI puts its entire focus onto creating gaming laptops, so their brand lives and dies on each laptop's performance. 
This model has all of the performance specs you need for serious gaming. The combination of a 10th generation Intel i7-10750H processor and 16GB of RAM means that this laptop is impossible to slow down. Even the most cynical gamers will be inspired when this laptop is running FarCry 5 and 20 Chrome tabs without any lag. The Nvidia GeForce RTX 2070 graphics card runs the 1080p screen at 144Hz, which is super important for gamers. The last thing you want from your gaming laptop is lag, and with the MSI GL65 10SFK-062 Leopard, you'll experience none. Of course, everything we've mentioned above is kind-of expected from a gaming laptop (at least from a good one) but the MSI GL65 10SFK-062 Leopard has another trick up its sleeve. The per-key lighting on the keyboard makes it much easier to hit a key without paying as much attention. Plus, it looks amazing.
Key Features:
Intel i7-10750H processor
16GB of RAM
Nvidia GeForce RTX 2070
Per-key lighting 
1080p screen @ 144Hz
512GB storage
Specification:
Brand

MSI

Model

GL65

Weight

9.28 pounds
Amazing performance 
Multicolored per-key lighting 
144Hz display
Lenovo Ideapad L340 Gaming Laptop

Gaming laptops have been too expensive for too long. For years, it's felt like you have to be a serious gamer to even consider buying a gaming laptop over, say, a PS4 or Xbox One. But what if you're a casual gamer? If you enjoy playing the newest games but you don't want to drop $1000 or more on a laptop, the Lenovo Ideapad L340 Gaming Laptop might just be perfect. It has an unassuming design that doesn't scream 'I'M A GAMER!' as most gaming laptops do. It looks more like a business laptop than anything else. 
The 15.6" 1080p screen is good enough for gaming. It's not going to blow your mind, but it's sharp, detailed, and colorful enough to play almost any game. The backlit blue keyboard is a joy to type on but the trackpad is pretty much useless. That shouldn't be a problem though because, if you're buying this for gaming, you're definitely going to use an external mouse. 
The performance is pretty good overall. With an Intel Core i5-9300H and Nvidia GeForce GTX 1650, it can play most games smoothly. It will struggle if you start running the latest games on high graphics settings but that's to be expected from a gaming laptop at this price point. If you're a serious gamer, the Lenovo Ideapad L340 Gaming Laptop is going to fall short of the mark. If you're more of a casual gamer, it's got everything you need.
Key Features:
Intel Core i5-9300H 
Nvidia GeForce GTX 1650 
8GB RAM 
15.6-inch 1080P screen 
512GB NVMe SSD
Blue backlit keyboard
Specification:
Brand

Lenovo

Model

L340

Weight

4.84 pounds
Great performance for the price 
Looks like a business laptop 
Good enough for most games
Trackpad is useless 
Won't run latest games at high graphic settings
Asus TUF FX505DT Gaming Laptop

The ASUS TUF FX505DT is just about as cheap as gaming laptops can get. We're big fans of any computer that can pack a lot of power into an affordable unit. Let's face it, not everyone can afford the best-of-the-best when it comes to tech. So, we know the ASUS TUF FX505DT will come with a few compromises, but what are they and is it still worth purchasing? Well for starters, ASUS has opted for a Quad-core AMD Ryzen 5 r5-3550h processor (instead of a more expensive Intel processor). This processor might not be quite as good as the latest generation Intel processors but it still performs pretty well.
The more important feature on a gaming computer is the graphics card. This one has an Nvidia GeForce GTX 1650 4GB graphics, which provides 1080p gaming at a 120Hz refresh rate. That might not be quite what you'd expect from a high-end gaming laptop but it's certainly better than anything you'd get on an 8th generation console. The other main cost-cutting seems to be in the housing. Instead of being housed in a unibody aluminum shell, this laptop has an old-school plastic shell. It might not look as cool but it keeps the costs down and has allowed ASUS to provide some pretty epic performance for a fraction of the cost of most gaming laptops. 
Key Features:
Nvidia GeForce GTX 1650 4GB
15.6-inch 1080p display at 120Hz 
Quad-core AMD Ryzen 5 r5-3550h processor
Dual fans 
56GB NVMe SSD
RGB backlit keyboard
Specification:
Brand

ASUS

Model

FX505DT-AH51

Weight

4.85 pounds
Decent performance for gaming 
Impressive screen 
Amazingly low price
Not suitable for high-end gaming 
Some durability issues
Gaming Laptop Buying Guide & FAQ
How We Chose Our Selection Of Gaming Laptops
Brand - Several companies produce excellent gaming laptops. Our selection of the best gaming laptop was made considering all the globally recognized brands such as ASUS, Acer, Lenovo, and MSI. These brands understand the needs of gamers; thus every feature they ensure that your gaming experience is both realistic and memorable. Every brand selected is both reliable and durable, with products meant for both work and play
Reviews - The reviews from different gamers around the world offer potential buyers with adequate information about every laptop and how it operates. For our list of recommendations, every laptop comes highly recommended by several gamers from all around the world. The separate reviews found online from different online platforms offers readers with every specification they need to make the best decision regarding their preferred gaming laptop.
Price - The price of a laptop isn't directly connected to the quality offered by a laptop; thus, you can gain access to relatively inexpensive gaming machines. Price is affected sometimes by the type of brand and the materials used for the laptop's construction. Our article pays close attention to the difference in budgets of every gamer and laptop enthusiast. We recommend different brands with models that offer great quality along with a great gaming mouse without any serious monetary commitment.

Features To Look For In Gaming Laptops
The search for the perfect gaming laptop can be a tough task, and as such, it is vital that all potential buyers keep themselves informed about all the necessary features required in a gaming machine. Below, we discuss all the necessary features and considerations that must be made before any brand model is selected, to ensure that you receive the highest quality.
Processor - there are some laptops with desktop CPUs, and you can come across some that offer you with a powerful Intel Core i9 processor. the processor of every laptop is essential to the operation and as such, potential buyers must be aware of what they require in a gaming laptop concerning the processor before they make a purchase. some games gain more from a well-designed and high-quality GPU than a CPU; thus, being aware of your game's needs is critical.
Graphics - For the best gaming laptop, users are advised to get laptops with graphics above 1920 x 1080 in the display. The lesser the graphics feature, the lesser the resolution and the more uncomfortable visual output is. In reality, finding a laptop with a resolution lesser than 1920 x 1080 is very difficult, and even if such a unit is found, it must be avoided at all costs. The best graphics display specification is the 2560 x 1440 display or the 4k 3840 x 2160 screen display. These units can be used for heavier activities such as ray tracing without causing any problems for your machine.
RAM - for average productivity in task management, we recommend laptops with an 8GB RAM. the requirements for gaming, however, are relatively more intense. as much as possible, gamers are advised to opt for laptops with 16GB of RAM, and if possible, choose models that allow you to expand your memory whenever you require it. most often, laptops with a GTX of 1060 or higher come with a RAM of 16GB, while those with a GTX 1050 feature an 8GB RAM.
Battery - The battery of your gaming machine must be durable and must last as long as possible after a single charge. To get full performance from your GPU during a game, you're advised to keep your laptop plugged in as this ensures the longevity of your battery. Per their design, the batteries of gaming laptops are built to last for only a few hours on a charge, especially when they're used for other activities. Gaming notebooks are not the ideal models to opt for if you need a laptop with up to 8 hours of run time.
Screen - There are different screen sizes for gaming laptops and laptops in general. The choice of screen size will depend on the preference of every gamer. If you require a wider screen for more visibility, we recommend a 17-inch laptop as this offers you a great viewing surface for all your games. There are smaller models with 150 inch screens, and these models are generally more portable than their 17-inch counterparts.
Keyboard - The design of every gaming laptop keyboard is distinct and unique. They come with several exciting features that are both attractive and functional, and as such users must study every model to identify the type of keyboard used. The keys on a keyboard can feature fast or slow travel. The speed you prefer will determine your choice of model. Some models offer the backlighting keyboard that helps gamers identify all the keys they need at the right times, even during power outages. Such keyboard features must be taken into account before any laptop is selected.
Weight - Most often, the bigger the laptop, the heavier it is. if you need a lighter model, you can opt for models from brands such as Acer and MSI, while heavier models are typical of Alienware and ASUS models.
Size - The size of a gaming laptop you choose is a matter of personal preference, but it is vital to note that the size will determine its weight. It is better to consider both factors simultaneously during your selection process before you make a final decision.
Speakers - If you require excellent sound output, you should be mindful of the specifications of the laptop you want to purchase. Some models feature a Dolby sound output and those that have built-in speakers to make the listening experience sensational.
Ports - connectivity is crucial when using any electronic device. it is great to have a broad range of ports, and that enable you to connect other electronic devices to your laptop without any issues.
Storage - You can have a laptop with SSD, a hard drive or a combination of both. Usually, the laptops that feature only hard drive systems are considered low budget models. Those that feature the SSD are more expensive even though they're faster in operations.

Gaming Laptop FAQ
Q: What's the difference between a gaming laptop and a regular laptop?
A: Gaming laptops are built with a certain level of resiliency to withstand pressure from heavy and demanding software as well as games. They can be used for both works and play while the regular laptop is ideal for most work activities.
Sign Up Now
GET THE VERY BEST OF GEARHUNGRY STRAIGHT TO YOUR INBOX