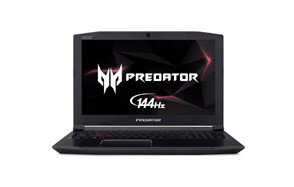 Acer Predator Helios 300 Gaming Laptop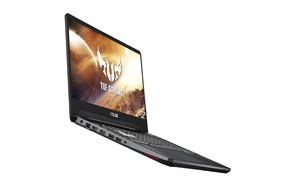 Asus TUF FX505DT Gaming Laptop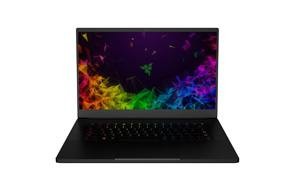 Razer Blade 15 Gaming Laptop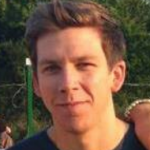 Often designed into a portable package, gaming laptops are built with several features that help them deliver gorgeous displays, powerful graphics and great audio to users offering an immersive entertainment experience at all times. They come in various stylish designs, with some models making use of high-end VR headsets and desktop-quality keyboards. Every year, there are new top gaming laptops, with features that surpass their predecessors; thus, the process of choosing the best proves to be very exhausting. To ease the stress, we have come up with some of the best gaming laptops, according to tech enthusiasts and laptop users. We cover a broad range of brands to cater to the different needs of our readers concerning aspects such as specifications and cozy.
The Best Gaming Laptop
Gaming Laptop Buying Guide & FAQ
How We Chose Our Selection Of Gaming Laptops
Brand - Several companies produce excellent gaming laptops. Our selection of the best gaming laptop was made considering all the globally recognized brands such as ASUS, Acer, Lenovo, and MSI. These brands understand the needs of gamers; thus every feature they ensure that your gaming experience is both realistic and memorable. Every brand selected is both reliable and durable, with products meant for both work and play
Reviews - The reviews from different gamers around the world offer potential buyers with adequate information about every laptop and how it operates. For our list of recommendations, every laptop comes highly recommended by several gamers from all around the world. The separate reviews found online from different online platforms offers readers with every specification they need to make the best decision regarding their preferred gaming laptop.
Price - The price of a laptop isn't directly connected to the quality offered by a laptop; thus, you can gain access to relatively inexpensive gaming machines. Price is affected sometimes by the type of brand and the materials used for the laptop's construction. Our article pays close attention to the difference in budgets of every gamer and laptop enthusiast. We recommend different brands with models that offer great quality along with a great gaming mouse without any serious monetary commitment.

Features To Look For In Gaming Laptops
The search for the perfect gaming laptop can be a tough task, and as such, it is vital that all potential buyers keep themselves informed about all the necessary features required in a gaming machine. Below, we discuss all the necessary features and considerations that must be made before any brand model is selected, to ensure that you receive the highest quality.
Processor - there are some laptops with desktop CPUs, and you can come across some that offer you with a powerful Intel Core i9 processor. the processor of every laptop is essential to the operation and as such, potential buyers must be aware of what they require in a gaming laptop concerning the processor before they make a purchase. some games gain more from a well-designed and high-quality GPU than a CPU; thus, being aware of your game's needs is critical.
Graphics - For the best gaming laptop, users are advised to get laptops with graphics above 1920 x 1080 in the display. The lesser the graphics feature, the lesser the resolution and the more uncomfortable visual output is. In reality, finding a laptop with a resolution lesser than 1920 x 1080 is very difficult, and even if such a unit is found, it must be avoided at all costs. The best graphics display specification is the 2560 x 1440 display or the 4k 3840 x 2160 screen display. These units can be used for heavier activities such as ray tracing without causing any problems for your machine.
RAM - for average productivity in task management, we recommend laptops with an 8GB RAM. the requirements for gaming, however, are relatively more intense. as much as possible, gamers are advised to opt for laptops with 16GB of RAM, and if possible, choose models that allow you to expand your memory whenever you require it. most often, laptops with a GTX of 1060 or higher come with a RAM of 16GB, while those with a GTX 1050 feature an 8GB RAM.
Battery - The battery of your gaming machine must be durable and must last as long as possible after a single charge. To get full performance from your GPU during a game, you're advised to keep your laptop plugged in as this ensures the longevity of your battery. Per their design, the batteries of gaming laptops are built to last for only a few hours on a charge, especially when they're used for other activities. Gaming notebooks are not the ideal models to opt for if you need a laptop with up to 8 hours of run time.
Screen - There are different screen sizes for gaming laptops and laptops in general. The choice of screen size will depend on the preference of every gamer. If you require a wider screen for more visibility, we recommend a 17-inch laptop as this offers you a great viewing surface for all your games. There are smaller models with 150 inch screens, and these models are generally more portable than their 17-inch counterparts.
Keyboard - The design of every gaming laptop keyboard is distinct and unique. They come with several exciting features that are both attractive and functional, and as such users must study every model to identify the type of keyboard used. The keys on a keyboard can feature fast or slow travel. The speed you prefer will determine your choice of model. Some models offer the backlighting keyboard that helps gamers identify all the keys they need at the right times, even during power outages. Such keyboard features must be taken into account before any laptop is selected.
Weight - Most often, the bigger the laptop, the heavier it is. if you need a lighter model, you can opt for models from brands such as Acer and MSI, while heavier models are typical of Alienware and ASUS models.
Size - The size of a gaming laptop you choose is a matter of personal preference, but it is vital to note that the size will determine its weight. It is better to consider both factors simultaneously during your selection process before you make a final decision.
Speakers - If you require excellent sound output, you should be mindful of the specifications of the laptop you want to purchase. Some models feature a Dolby sound output and those that have built-in speakers to make the listening experience sensational.
Ports - connectivity is crucial when using any electronic device. it is great to have a broad range of ports, and that enable you to connect other electronic devices to your laptop without any issues.
Storage - You can have a laptop with SSD, a hard drive or a combination of both. Usually, the laptops that feature only hard drive systems are considered low budget models. Those that feature the SSD are more expensive even though they're faster in operations.

Gaming Laptop FAQ
Q: What's the difference between a gaming laptop and a regular laptop?
A: Gaming laptops are built with a certain level of resiliency to withstand pressure from heavy and demanding software as well as games. They can be used for both works and play while the regular laptop is ideal for most work activities.