Best Gaming Speakers In 2022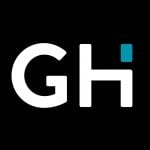 This product guide was written by GearHungry Staff
Last Updated
November 7, 2018
GearHungry Staff
GearHungry Staff posts are a compilation of work by various members of our editorial team. We update old articles regularly to provide you the most current information. You can learn more about our staff
here
.
GearHungry may earn a small commission from affiliate links in this article.
Learn more
Gaming is all about sight and sound. It's all about getting a great combination of realistic visuals and audio that you can feel in your bones. One somehow just doesn't seem to go without the other. There are literally thousands of speakers available in the market. Some are pretty good, and others produce the sound that is so bad, silence would be preferable.
With the popularity of gaming growing with each new concept, the manufacturers of equipment for gaming has become a serious business. With each new device comes a whole new breed of accessories, and speakers have become the must-have accessory. The only dilemma is choosing the best gaming speakers to complete your setup.
There are many fantastic gaming speakers to choose from and the features are what most gamers look for. Some speakers have been designed for PC's only, others are adaptable to almost any device you can think of. Then the other thing to consider is whether you want to use your speakers exclusively for gaming, or are you looking for multipurpose speakers that allow you to watch your favorite movies in cinematic sound or listen to your carefully selected tunes.
If you're looking for the perfect set of gaming speakers to complete your gaming area, check out our list of the best gaming speakers. Some are exclusively sound only, while others boost your gaming with an awesome light show.
The Best Gaming Speaker
Logitech G560 LIGHTSYNC PC Gaming Speakers
The Logitech G560 LIGHTSYNC Gaming Speakers are the best choice for the ultimate in gaming speakers. There are many different color loops that will enhance your gaming experience. The sights and sounds are out of this world and will synchronize perfectly with the in-game actions sounds and music. The sounds will be all around you to give you an incredibly realistic action. The DTS:X Ultra Engine renders mind-blowing 5D surround sound for all of your games and musical playlists. The system also comes with a great amplifier and will work with your PC, and any devices you can connect via Bluetooth such as computers, smartphones and tablets so you can be the star of your own gaming show. These speakers will complete your gaming set up in function and style. Make sure you combine them with some of the best gaming monitors from our list.
Key Features:
Built-in LIGHTSYNC RGB lighting
Explosive 240 Watts Peak power
Unique driver design delivers a huge soundscape for a heightened gaming experience
Integrated DTS:X Ultra surround sound
Easily customize four speaker lighting zones with Logitech Family Software for both front and rear light projection
Works with Windows-based PCs and Bluetooth enabled devices
Specification:
Brand

Logitech

Model

980-001300

Weight

12.1 pounds
Built-in DTS: X virtual surround sound
No separate volume or bass control
May not show all lighting features when used with gaming consoles such as Xbox
Razer Nommo Chroma Gaming Speakers
Gamers will love these Razer Nommo Chrome Speakers. They offer a sleek design and optimized drivers for full-range sound with amazing clarity to give an awesome audio sound for gaming, movies, and music. The rear-facing bass ports are specially designed to deliver bass output for an all-inclusive range of audio. You can also customize and fine-tune the sound to include earth-shattering bass or turn it to a lower buzz when gaming at night. The audio is pretty strong and reverberates with life so you can completely immerse yourself into your games making the distinction between the gaming experience and reality blend in a perfect array of sounds. You'll be able to transport yourself to a different reality every time you connect these speakers to your gaming. The speakers are compatible with almost any type of hardware you connect them to so you will be able to enjoy the sound where you decide to set up. Be sure you combine them with some of the best gaming routers from our list.
Key Features:
Optimized drivers built for full range sound and extreme clarity
Custom 3″ woven glass fiber drivers
Rear-facing bass ports
Bass knob with automatic gain control
Specification:
Brand

Razer

Model

RZ05-02460100-R3U1

Weight

4.41 pounds
Lighting can be personalized
Can be combined with other hardware for a complete gaming package
Software needs to run in the background
May not be compatible for all consoles or PC's
Creative Pebble Plus 2.1 USB-Powered Gaming Speakers
We were a bit dubious when we first came across the Creative Pebble Plus 2.1 USB-Powered Desktop Speakers. At less than $40, we weren't expecting much from them and certainly weren't sure about recommending them. First off, it's worth saying that, if you're a true audiophile, these speakers aren't for you. However, if you're just looking for an affordable way to improve the audio of your PC, these are actually pretty great. With 8 watts RMS and a peak of up to 16 watts, they're not going to blow your socks off. However, the subwoofer will certainly be an improvement on the bass from your computer. Plus, they have a subtle and attractive design that will go great with your gaming setup.
Key Features:
Two speakers and subwoofer 
8 watts RMS 
16 watts peak 
45º elevated drivers 
USB power 
High gain mode
Specification:
Brand

Creative

Model

Pebble V2

Weight

5.45 pounds
Beefs up your computer sound 
Improves bass response 
Attractive design 
Competitively priced
Some reports of white noise
Creative Labs Multimedia Gaming Speakers System
Gamers need a lot of space to set up all of their equipment so for the gamer who needs compact speakers with a whole lot of sound then Creative Labs Multimedia Speaker System is sure to please. Each tiny speaker generates a strong sound from the 28 watts of power and the BasXPort technology gives you lots of realistic sounds when you plug it into your games or movie devices. The first thing you will notice is that all the knobs are on the front of the speakers making it easy to use. The sound it delivers is crisp and clean making it perfect for many uses. You can plug these speakers into any device you use for gaming. Use your laptop or gaming console and get realistic sounds for the ultimate experience. You can also plug them into your Android TV box when watching movies or your stereo or other devices to play your favorite tunes the easy they are meant to be heard. All the adapters and cables come with these speakers, as well as instructions on how to connect them to your devices. For more great gaming equipment, check out our guide to the best wireless gaming mouses.
Key Features:
Precision-tuned two-way speaker design with 28 watts RMS
Woven glass fiber cone driver
Cloth dome tweeter and BasXPort technology eliminating the need for a subwoofer
Convenient front access to volume, bass, treble and input jacks. Works with computers, TVs and other audio sources.
Specification:
Brand

Creative Labs

Model

51MF1610AA002

Weight

5.8 pounds
Great Design
Quality Construction
Can be used with most audio devices
Mid Tones can be unrealistic
Razer Leviathan Sound Bar
No more cables with this sound bar thanks to Bluetooth technology. This also means repositioning the sound bar or connecting it to other devices is also a breeze. The design is also pretty cool and will compliment any home or office. Razer Leviathan Sound Bar is small enough, yet powerful enough to give sound to all your gaming, movie and music needs. The sound is superior to many other speakers or soundbars thanks to Dolby technology and a dedicated subwoofer. This gives your sounds a deep immersive bass that will blow your mind, especially when you're engaging in those high definition action games. The preset equalizers will also make it easier to switch devices with the push of a button. You'll have high quality and realistic sounds when gaming, fantastic cinema-like movie watching and music that will sound better than ever. These Bluetooth speakers are among the best gaming speakers you will be happy to add to your set up.
Key Features:
Cutting-edge Dolby technology, superior sound drivers, and a dedicated subwoofer
Features award-winning aptX technology
Connects via Bluetooth v4.0 for superior audio quality
Built-in NFC technology for ultra-fast pairing
Powerful 5.25" downward firing subwoofer
Specification:
Brand

Razer

Model

RZ05-01260100-R3U1

Weight

9.76 pounds
Space saving design
Dolby technology
Preset equalizers for gaming, movies & music
Bluetooth connectivity eliminates need for multiple cables
Not suitable in a living room set up
Soundbar not a proper surround sound solution
Bose Companion 2 Series III Multimedia Speakers
Turn your computer into a complete entertainment system with these Bose Companion 2 Series III Multimedia Speakers for PC. The sound quality of these speakers is one of the best when it comes to PC gaming speakers making them popular among gamers. You'll also love listening to your favorite playlists. The great sounds also continue to your movie experience. You'll love the cinema quality audio you get with these speakers, bringing your movies to life. You get everything you need with these speakers and set up is really easy so you can get listening within minutes. The volume control and headphone jack are on the front of the right speaker for easy access and control. You can also use the AUX cable to get the same superior Bose sound quality from your smartphone, tablet or other devices. You'll love the slender design that will fit neatly even if you have limited space. These Bose speakers are small, but powerful so you can immerse yourself in your gaming with sounds so real, you'll feel like you're really in the scene.
Key Features:
High-quality audio performance, with clear sound at any volume.
Bose Companion 2 Series III speakers.
Play an additional device-just connect to the auxiliary input
Volume control/headphone jack on front of right speaker
Specification:
Brand

Bose

Model

354495-1100

Weight

5.1 pounds
Great sound quality
Compact and lightweight
Headphone jack
Doesn't have the wireless connection
Short AUX cable
Sound Blaster by name, sound blaster by quality. These speakers will blow you away with an exceptional sound and light show. You'll enjoy surround sound and enhanced levels of audio realism. The Aurora Active Lighting system further enhances your gaming experience to a higher level. You can customize these speakers thanks to the BlasterX Acoustic Engine Pro software for PC and connection for your headset and microphone is relatively simple so you can get connected fast. The features continue with audio controls at your fingertips so you can easily adjust the sound without any interruptions to your gaming. You can also extend your entertainment options with the dual RCA-to-stereo adapter. This means you can connect your speakers to your LCD TV or DVD player and get the same exciting experience when you watch your favorite movies. Sound BlasterX Kratos comes with everything you need to connect fast and get gaming and the quality wooden construction of the casing further enhances and reverberates the sound. Find more great gaming products like this by checking out our guide to the best bookshelf speakers.
Key Features:
Dual RCA-to-stereo adapter  connect the speakers to your LCD TV or DVD player
Audio Controls at Your Finger Tips 
Hassle-free connection for your headset and microphone
Enhanced levels of audio realism with immersive virtual 7.1 surround sound
Fully customizable
Built entirely out of wood for better resonance damping
Specification:
Brand

Creative

Model

51MF0470AA001

Weight

12.1 pounds
Great sound quality
Fantastic customized lighting
Great for everyday gaming
Slight distortions at higher volume
Short cables
Klipsch ProMedia 2.1 Computer Speaker System
Sometimes all you need is a simple, yet effective set of speakers that produce clear, crisp sound. Klipsch ProMedia 2.1 is a gaming speaker system that is of excellent quality with great bass thanks to the subwoofer. The THX offers a whole new layer of sound for all of your gaming, video or movie needs so you can get the most enjoyment, whatever entertainment you choose. The system is compact enough to be set up discreetly on your table or gaming desk, yet the sound is powerful enough to please even the most discerning gamers. You'll be able to enjoy games and movies on any digital device you own such as your smartphone, computer, tablet, and LCD TV with a sound range that offers you a more realistic experience. The set comes with everything you need to set up your own personal entertainment hub and the simple, sleek design is sure to complement any home or office. This unit is well made using quality materials so you can be sure that this has been built to last. An amazing gift for gamers.
Key Features:
Three-piece computer audio system
Exclusive Klipsch MicroTractrix Horn maximizes audio clarity and output
200-watt digital hybrid amplifier driven ProMedia 21 
Convenient headphone jack as well as a miniplug input
Compatible with desktop, laptop, smartphone, tablet and other devices via a headphone Jack and mini plug input
35Hz – 20kHz frequency response range
Specification:
Brand

Klipsch

Model

1066319

Weight

25.1 pounds
Solid construction
Good Bass response
Great midrange clarity
Low-end bass sounds are limited
Lacks true virtual surround sound
Logitech Z906 5.1 Surround Sound Speaker System
If you want some real power from your gaming speaker set up, the Logitech Z906 5.1 Surround Sound Speaker System is the way to go. With a total of five speakers, a subwoofer, and an amplifier, you'll be able to hear everything that's going on around you. The system can deliver a continuous 500 watts and is capable of delivering a peak of 1,000 watts. If that means nothing to you, just trust us that the room will be shaking (if you want it to). The speakers are THX certified, which is a global assurance of cinema-quality sound. You can connect up to six devices, easily mount the speakers, and control everything with a wireless remote. We know that this surround sound system is on the expensive side but if you really want to immerse yourself in a game, this kind of set up is the way to go.
Key Features:
5.1 digital surround sound 
Five speakers, subwoofer, & amplifier
THX-certified 
Continuous 500W 
1000W peak 
Wireless remote control
Specification:
Brand

Logitech

Model

Z906

Weight

36.6 pounds
Amazing sound clarity 
Booming bass 
Looks great
Gaming Speaker Buying Guide
Now that you've had a look at our compilation of the best gaming speakers, you're either ready to go shopping, or you're more confused than ever. Try to decide which features are important to you. Do you want a subwoofer so you get great bass? Do you want gaming speakers that can be used with other devices? You may decide on Bluetooth connectivity if you are planning on using the speakers with multiple devices so that you don't need to keep plugging and unplugging the cables and carrying them around the house every time you want to switch devices.
Another factor in choosing the best gaming speakers is the size of your gaming area or room. There's no point in getting high powered speakers for a small room, and definitely not a good idea if you live in an apartment building with thin walls. If you do most of your gaming on your PC, you'll also need to make sure the speakers you buy are compatible with your PC.
Once you've made a list of your desired features and check the specifications to make sure your new speakers will work with your devices, the last thing to consider is your budget. Fortunately, our list also takes differing budgets into consideration so you will be sure to find gaming speakers that will cater to your gaming requirements, without burning a hole in your wallet.
Have fun gaming.
Sign Up Now
GET THE VERY BEST OF GEARHUNGRY STRAIGHT TO YOUR INBOX