Best Gaming Glasses in 2022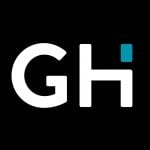 This product guide was written by GearHungry Staff
Last Updated
July 31, 2018
GearHungry Staff
GearHungry Staff posts are a compilation of work by various members of our editorial team. We update old articles regularly to provide you the most current information. You can learn more about our staff
here
.
GearHungry may earn a small commission from affiliate links in this article.
Learn more
It's how you take your gaming to the next level, how you stand above the rest of the competition. You're a hardcore gamer; that's why you're here. Competitive, speedruns, marathons, whatever else gets thrown your way, you're in it to win it. We've selected the best gaming glasses from the top down, giving you a full line of protection against harmful light, and a filter to help you get in the zone.
The Best Gaming Glasses
Gunnar Optiks Onyx Gaming Glasses
Gaming is such a part of our fabric in society that it is considered a part of everyday life for some. For others, it is a way of life, and to some others, it is a career. With the Gunnar Optiks Gaming Glasses, gamers now have access to an incredible piece of tech that enhances their eyesight and lets them indulge in the past time they love so much. Gunnar Optiks Gaming Glasses are the premium blue light blocking computer and gaming glasses with patented lens (#9417460) technology and are the best choice for gaming glasses out there. Furthermore, the Gunnar Optiks also stand out from the competition with the blue light protection factor, which informs the user of the amount of peak blue light spectrum is being blocked. Beyond this, it also protects the user from the most potent blue light, and in doing this, aids the user's eyesight.
The effects of staring at the screen for too long, including migraines, blurry vision, dry eyes, and so on, can be reduced with the aid of the Gunnar Optiks Gaming Glasses. Besides, the glasses are very stylish and are ergonomically designed to fit your face and can be worn all day without it interfering with your schedule. It can also be used with computers and in office spaces, so even if you aren't a gamer, but interact with the computer screen a lot, Gunnar Optiks has you covered. Included in the package are a microfiber pouch that can be used to easily store the glasses and an excellent microfiber cloth to clean them. And even better is the fact that it comes with a one-year warranty and a 30-day return policy.
Key Features:
Eliminates the effects of blue light for the user
Prevents the user from suffering screen-induced migraines, headaches, and so on
Arrives with a pouch and a cleaning cloth
One-year warranty
Specification:
Brand

Gunnar Optiks

Model

INT-00101

Weight

1.12 ounces
Gamma Ray Blue Light Blocking Glasses
You might find that after a hard day at work, you get home with a monstrous headache, which could be as a result of staring at a computer screen at the office for too long. With the stress that comes from work and traffic, the last thing you need is to suffer a headache or migraine because you tried to do your job that relied on staring at the screen. This is where the excellent Gamma Ray Blue Light Blocking Glasses comes into play. This beautifully designed eyewear protects your eyesight and makes the issues with headaches a thing of the past.
Headaches aren't the only thing that the Gamma Ray Blue Light Blocking Glasses protects you from, dry eyes, blurred vision, are also things you could suffer after gaming for an extended period and these glasses protect you from them too. Additionally, the glasses are lightweight and could easily fit into your pocket, and they feature a great design that lets you look cool and sleek even when playing video games. What's more, the lens is FDA-approved, and you can be certain that they are safe and durable enough to last you for a considerable amount of time.
Key Features:
Lightweight glasses that are easy to store
Protects the wearer from harmful lights
Comes with UV400 protection and glare reduction
Stylish design that lets the wearer look cool
HyperX doesn't block as much blue light as you'd expect, but that's all to mitigate color loss. Thanks to MR-8 technology, you're able to see colors sharp, clear and fully, while still getting the protection you need. HyperX understands that there's a bit of a stigma on the amber-tinted lenses that most manufacturers use, which is why they stuck to traditional clarity, so you'll give off the appearance of having standard reading glasses.
These are a little on the pricier side, but do something fantastic that many other brands lack: they keep the frame nice and flexible, while still ensuring it's sturdy and equipped to handle light bumps and drops. Last but not least, HyperX is going to throw in a hard shell case to keep these safe when you're not using them. Pop them in, keep them by the mouse, console controller, or that cool wireless keyboard and you're ready to go at a moment's notice.
Key Features:
Constructed with quality MR-8 material that blocks blue light
Stylish design that can be used in social gatherings
Hard-shell case that protects the glasses from any accidents
Ergonomically designed to fit the wearer's face
Specification:
Brand

HyperX

Model

4331052245

Weight

11.5 ounces
J+S Vision Blue Light Gaming Glasses
With the aid of the J+S Vision Blue Light Shield Computer Reading/Gaming Glasses, blue light, and the effects it can have on your eyes will no longer be of any concern to you. This excellent product allows you to stay longer doing the things you love in front of a digital screen without affecting your eyesight. Impressively, the J+S Vision Glasses blocks out up to 90% of the most harmful blue light (400nm – 430nm), and while some blue light does filter through, it is the less harmful kind that won't damage your eyes irreparably. In addition, the J+S Vision Glasses feature clear lenses that don't rely on tinting to protect your vision, which enables it to maintain an impressive balance between viewing quality and eye protection.
Additionally, the glasses also come in a classic rectangular frame that is suitable for both men and women and can be worn comfortably for the entire day. But that's not all; the J+S Vision Glasses have a one-year warranty that will certainly imbue you with confidence when purchasing these glasses. Furthermore, it comes outfitted with a handy pouch to store the glasses in and a microfiber cloth that can be used to wipe the lens. If you are a gamer, prolific reader, or a creative always glued to the screen, then this is the glasses for you.
Key Features:
Protects the eyes from 90% of the harmful blue light emitted from digital screens
Classic rectangular frames
Suitable for both men and women
Complete with storage pouch and a microfiber cleaning cloth
Specification:
Brand

J+S

Model

FBA_EC0087-BFCL

Weight

3.84 ounces
Gunnar Optiks Vertex Gaming Glasses
They're back at it again. Vertex have a bit of a more sophisticated look about them, while keeping that same amber-toned lens color alive and well. You'll be able to view your screen in crystal clarity, focusing on the dynamics of your game's resolution instead of glare and squinting through it all. These include 100% protection from UV rays, and 65% protection from standard blue light. That's fairly standard, so you can still properly make out certain colors and shades.
Gunnar has this corner of the eyeglass market on lockdown, especially with their FDA and EU certifications, making them a recognizable and official brand when it comes to blue blocking glasses. Last but not least, the durable, lightweight frame is perfect enough to not interfere with the cups on your gaming headset, and not bounce forward on your face if you lean back in your gaming chair, making these one of the best glasses for gaming.
Key Features:
Amber tinting on your lenses
100% UV protection / 65% blue light protection
Lightweight build with an FDA stamp of approval
Specification:
Brand

Gunnar Optiks

Model

VER-06701

Weight

1.28 ounces
Gunnar Optiks Razer RPG Computer Gaming Glasses
Gunnar's taking point again. LEDs, LCDs, whatever you're glaring at doesn't stand a chance against this high-level protection. You get 100% shielding from harmful UV rays, and the perfect sweet spot of 65% protection against blue light. Gunnar took the time to test Razer RPG out, proving that this level of protection staves-off headaches and eye strain. More gaming, less Tylenol.
Where this really becomes the MVP is in the flexible frame. While some of these other models on our list are flexible, this takes it to a whole never level. Due to the slice in the sides of the eye guards, as well as the bendable ear guards, you can fit this on just about any head size without having issues. It's the perfect fit every time, reducing dry eye, and approved by the FDA. You're not a core gamer until you slip these on with your gaming headset. So make sure you keep them always handy, next to your gaming mouse pad!
Key Features:
Flexible and comfortable ear guards keep these flexible for any head size
100% UV protection / 65% blue light protection
Major reduction in headaches and eye strains from all screen types
Specification:
Brand

Gunnar Optiks

Model

RPG

Weight

2.4 ounces
Gamma Ray Blue Light Blocking Computer Glasses
This writer owned a pair of these way back when, before you saw New York Times pushing a bunch of articles on the subject. I'm sitting at a screen right now, typing this up while wearing them; they're pretty magnificent. There's a slight gold tint to this pair, resting right above the comfortable nose guard. As someone who never wore glasses before, the slight pressure you feel when you take these off is a bit jarring, but you get used to it fairly quickly.
Gamma Ray, of course, offers their 90-day money-back guarantee. You just have to call customer service, and they're very understanding; no harassment, no twenty questions, very kind and nice people to deal with. From the comfortable nose grip to the dapper gold tint, you're basically good to go in terms of style and function. You'll also get a hard case, and a high-quality lens cleaning cloth accompany it.
Key Features:
Gold tint w/ comfortable nose grip
Includes a hard shell case and high-quality lens cleaning cloth
90-day money-back guarantee
Specification:
Brand

Gamma Ray Optics

Weight

2.4 ounces
Gameking Clip-On Computer Glasses
Last but not least, we have this nifty little invention. These clip right onto your pre-existing glasses, you there's no need to transition out. As one of the more inexpensive pairs on our list, Gameking Clip-On are the perfect choice to just clip, flip your controller, and get into the game without having to balance a full pair over your prescription glasses. FDA certified, and anti-reflective coated; you've got everything you need.
To put the cherry on top, you have thirty days to get your money back if you don't like them, and a lifetime warranty for breakage. If you're still not certain which set of gaming glasses is right for you, take a peek at the buying guide below, and get all the necessary information to fully inform your purchase decision.
Key Features:
Clips right onto your pre-existing glasses
Anti-reflective coating
30-day money-back guarantee and lifetime breakage warranty
Specification:
Brand

GAMEKING

Model

4331052261

Weight

0.32 ounces
ANRRI Blue Light Blocking Glasses
When gaming glasses first came out, there weren't many options for the style-conscious gamer. There's nothing wrong with wanting to look good when you're settling down for a gaming marathon. The ANRRI Blue Light Blocking Glasses are probably the best-looking glasses on this list. The wayfarer-shape is designed to suit both men and women and they come in four different colors – black, crystal, leopard, & pink – so you can choose a style that suits you. 
Of course, the most important thing about gaming glasses is that they block out the blue light from your screen. In the past, blue-light blocking glasses had a yellow tint to them. However, ANRRI Blue Light Blocking Glasses block out 90% of blue light without a yellow shade. That means you can enjoy gaming on a 4K screen, without compromising the quality of the colors. The frame is made from TR90, a thermoplastic material that's often used in glasses because it's durable, lightweight, and flexible. Plus, these glasses come with a lifetime warranty, so you can get them replaced if they break. 
Key Features:
Frame made from TR90 nylon 
Lens made from polycarbonate 
Blocks out 90% of blue light 
Available in four colors 
Lifetime warranty
Specification:
Brand

ANRRI

Model

8541613137
FEIYOLD Blue Light Blocking Glasses
Blue light blocking glasses have come a long way since they were first introduced to the market. Now, they don't have to have ugly yellow lenses, strangely shaped frames, and everything else we associate with blue light glasses. Plus, they're becoming much more affordable. This two-pack of FEIYOLD Blue Light Blocking Glasses is the perfect example of what you can expect from a modern pair of these glasses – they're stylish, effective, and very affordable. 
If you're a serious gamer, you're going to spend a lot of time staring at your screen. These glasses block out 99% of the harmful blue light from your screen. Instead of a yellow lens, you get a 3A transparent lens that doesn't affect the quality of the color on your monitor. Plus, the frame is made from TR90, making it super tough, lightweight, and extremely flexible. At this price, you're not going to find a better pair of glasses, especially considering that you get a spare pair for free.
Key Features:
Frame made from TR90
3A transparent lens 
Block out 99% of blue light 
Spare pair for free 
Worry-free service
Specification:
Brand

FEIYOLD

Model

606413069957

Weight

0.16 ounces
Gaming Glasses Buying Guide
Everything you've ever wanted to know about blue light, why gaming glasses are so necessary, and all the little bits that fall through the cracks in between. These are all about enhancing your gaming experience through decreased eye fatigue, a better perception of sharp graphics, and conserving your eyes for future years of intense sessions.
How We Chose Our Selection of Gaming Glasses
Frame material - Gaming glasses are generally less expensive than a pair of good quality sunglasses, and for that, they make these very flexible. Whether made of polycarbonate, acetate, or other plastic-like materials, these are exactly what you want. There's no real sizing chart here, so this is the next best thing, and fairly common among gaming glasses.
Blue light filtering - This is the entire reason you're here, even if you didn't know it yet: blue light is bad for your eyes. We'll go more in-depth on this in a little while, and explain that natural blue light isn't quite so bad, but when it comes to gaming, you want some massive protection.
Lens color - Tints actually make a bit of a difference. Since gaming glasses are inherently built to filter out blue light, they come in a standard variety of greyish tints that help make that possible. Then, you have amber tinting, which increases the sharpness of graphics, while blocking harmful light.
Comfort - If you purchase anything wearable, comfort is right up there on top. While we compiled this list with function in mind, these companies like Gamma Ray and Gunnar are very detail-oriented and look to make the most comfortable pairs of gaming glasses available to you. We looked at ear guards, nose guards, the general shape, and the flexibility of the frames.
Gaming Glasses FAQ
Q: What are gaming glasses?
A: Gaming glasses primarily help with eye strain, fatigue, and prevent vision problems that commonly occur with elevated exposure to blue light. The best blue light glasses on the top of our list are designed to reflect blue light, keep you comfortable, and allow you to spend a longer time at the screen. Gaming isn't a thirty-minute thing; once you get in it, a half-hour is only going to be two or three competitive matches or half of a tutorial. You've busted your ass all week, and now, you want to relax and veg out in front of the console or PC. We're right there with you, which is why you need ample protection from eye strain and damage.
Q: How do gaming glasses work?
A: It all comes down to the lenses. If the entire pair is comfortable, that's great, but it doesn't impede their function. Different hues and colorations (more intricately described at wavelengths) travel through direct light sources, each with their own effects. The most notorious light in recent years is blue light, which has been shown to put a massive strain on your eyes
Manufacturers use specific compounds when they craft the lenses, which help to reflect blue light, and in some cases, sort of dull the bright intensity of other lights, while zoning in on shar definition. The games look a little more HD, have a tint, but also don't put that strain on your eyes. You can literally see blue light being reflected off the exterior of the lens, and being directed elsewhere.
Q: Can gaming glasses improve my gaming ability?
A: Depending on the tint and how much your eye strain used to bother you, you'll notice a small improvement. If you look at our second pick, those are MLG rated due to the amber tint in the lens, giving you an enhanced definition to your graphics. It's not just the graphics on the screen, but rather the lack of general "fuzziness" in the air surrounding your screen. It sharpens certain pigments, so you're able to view everything a lot more clearly.
That amber hue around your game may distract you at first, which is totally understandable. For most of us, after a single continuous hour of use, you won't be able to game without these. When it comes to eye strain, the blue light (which we'll go in-depth on in a moment) is going to make it worse, which is why you need the best blue light glasses to negate those harmful effects. If you've ever had to stop, pull back and blink repeatedly, all due to this fuzzy feeling, you're straining your eyes, and the best gaming glasses could be a huge help to you.
Q: Do I need gaming glasses while gaming?
A: Nine out of ten gents are going to need them. If you're a hardcore gamer (and we surmise that you are, based on the fact that you're reading this right now), you've already felt the strain on your eyes from long gaming sessions and heard about gaming glasses before. There's one rule of thumb to keep in mind: if your eyes aren't feeling the strain, you don't really need to do anything about it.
While blue light is still entering your eyes, everyone is built differently. If you don't need them, there's no need to put a handicap on your gaming sessions. If you're only getting to play once or twice a week for two to three hours at a time, you probably don't need gaming glasses. However, if you're hitting the competitive circuit every night, the best blue light glasses on the market are going to be a necessity.
Q: How much does blue light affect me?
A: On average, blue light exposure can damage your eyes anywhere from 19% to 22% faster than age alone. This is based on numerous studies over the last ten years, particularly since the rise of the smartphone, and increased screen time for children and adults.
Blue light is simply part of the wavelength spectrum, and it's unavoidable to be exposed to it. Many sites state that blue light is basically the dark side of technology, but in reality, natural blue light does have some benefits, so long as you're not overdoing it. This pertains solely to natural sunlight.
Since we're here to discuss LED and LCD blue light, concentrated amounts from your television screen are bad for you. After about forty-five minutes to two hours, you'll start experiencing eye fatigue, even if you're not aware of it yet. Your eyes are using all finite energy possible to maintain your focus, even though they're being put under stress.
Think of a 2 X 4, and you know for a fact you can put fifty pounds on it without breaking it. Now, put fifty-five pounds on it, and watch as it begins to buckle. It's the same basic principle with your eyes: just because it can handle it, doesn't mean it has positive long-term effects.
The last point we want to make about blue light is this: over exposure is bad, and blocking this specific light out from your screen time allow you to actually rest more easily at night, and mitigate eye strain and fatigue. Whether you work at a desk all day, games or you're on your smartphone excessively, these blue light filtering glasses will give your eyes a break.
Q: Can I wear these over my standard glasses?
A: Some pairs are specifically designed for this, so as long as they fit comfortably and don't interfere with your headset or playing capabilities, you're good to go. Since these don't have magnification (unless you order specific prescription blue blocker lenses), you're not really messing with your eyeglass prescription, so you can just apply these whenever.
That being said, these are not a replacement for your glasses while you're gaming. They'll help you out, but for the sake of being able to see what you're doing, replacing your prescription lenses with these is only going to hurt your KDR and lower your all-around performance in whatever genre you play.
Q: My keyboard is backlit: Does that count as blue light?
A: If it's multicolored, then yes. A lot of gaming keyboards come in stark blue, and if you sit too close, they can shine that light right underneath your eyewear, hitting you right in the pupil. If you have a backlit keyboard, it's adding another dimension of eye strain from your peripherals, meaning you'll need more protection from light. Full-sized glasses will help, but pushing yourself a little farther away from your gaming desk, and distancing your LED gaming mouse will also help.
Sources:
Blue Light: It's Both Bad and Good For You, All About Vision
How Blue LEDs Affect Sleep, Live Science
Should You Be Worried About Blue Light?, American Academy of Ophthalmology
Sign Up Now
GET THE VERY BEST OF GEARHUNGRY STRAIGHT TO YOUR INBOX