Best Energy Drinks in 2022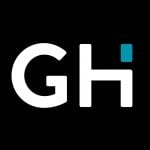 This product guide was written by GearHungry Staff
Last Updated
September 3, 2018
GearHungry Staff
GearHungry Staff posts are a compilation of work by various members of our editorial team. We update old articles regularly to provide you the most current information. You can learn more about our staff
here
.
GearHungry may earn a small commission from affiliate links in this article.
Learn more
Delicious, tangy, full of benefits, but ultimately something you should have in moderation. Today, we're talking about the best energy drinks and the goodness that's swirling inside. There's a ton to love, some things to look out for, and a whole lot of temptation going forward. Let's dig into everything you need to know, from energy drink nutrition to all natural energy drinks, and everything in between.
The Best Energy Drink
Monster Energy Drink Zero Ultra
Monster is one of the first names that come to mind when you think of energy drinks, and hands-down, they taste the best. We've got a lot of great flavors and brands on this list, but Zero Ultra does one thing flawlessly that no other brand can: packing in pure flavor without that weird aftertaste.
Packed with ginseng for energy and far less carbonation than regular energy drinks, you get a light, refreshing flavor that isn't too hard on the taste buds. It's got a bit of citrus, a pinch of sour to pucker your lips, and a smooth simple taste that goes down nice and easy. You can get a case of twenty-four cans for a great low price. Be sure to also check out our list of the top energy bars for more great items like this. 
Key Features:
Packs of 24 16oz cans
No calories and no sugar at all
Less carbonated than the leading energy drink
Contains ginseng, naturally found in green tea for an added energy boost
Specification:
Brand

Monster Energy

Model

Zero Ultra 16oz

Weight

23.1 pounds
Red Bull Original Energy Drink
You can't deny the amazing flavor of Red Bull. These taste amazing, work wonders for your focus, and come with an undeniably crave-worthy carbonation level to them. Sodas can have up to 60g of sugar in them, but Red Bull only packs 27g, most of which make up the low calorie content of 110 per can. You can add to energy without adding loops to your belt.
Apart from that, they're fairly earth-conscious. Each and every can is made out of nothing but 100% recycled aluminum, minimizing their carbon footprint. That's something you can feel good about when you side with them. Great caffeine, B vitamins to keep you focused, and a nice way to boost up the energy level for a few hours.
Key Features:
Pack of 24 8.4oz cans
110 calories, 27g of sugar per can
Caffeine, taurine and B-group vitamins for major energy power
Going green: these cans are made from 100% recycled materials
Specification:
Brand

Red Bull

Weight

8.5 ounces
Zipfizz Healthy Energy Drink Mix
Our best value comes with some nice perks, and a way easier way to enjoy. All you have to do is slip these into a bottle of water, shake them up, and you're good to go. With a great blend of antioxidants and vitamins, you're able to stay focused, alert, and hydrated. These are great on-the-go solutions, especially if you're hitting the gym and want to use their free water dispenser.
On the health side of things, there's a tiny bit of carbs in Zipfizz Healthy Energy Drink, but no sugar or gluten. 100mg of caffeine is the perfect pick-me-up, and a perfectly healthy amount even for pregnant women (average of 155-175mg daily max). You want a little burst, you don't want it focused heavily on caffeine, and you want something that tastes great: you just met your match. Our handy protein bars guide features more great products like this. 
Key Features:
20 tubes to put into your water
Contains no gluten, no sugar, and low carbs
Average four to six hour burst of energy
Blended with antioxidants and electrolytes to help you stay hydrated
Specification:
Brand

Zipfizz

Model

20BLUE

Weight

1 pounds
5-Hour Energy Drink Extra Strength
You've seen them at gas station counters and been hesitant to try, but you're seriously missing out here. You came here for energy drinks, and you need this in your life. This 5-Hour quick energy shot comes packed with just about everything under the sun, including a blend of B vitamins and caffeine, giving you a quick surge of energy.
As one of the best energy drinks that actually do what they intend, these have been the beloved companion of graveyard shift workers everywhere. Zero sugar, a max total of four calories (which you'll burn while digesting this anyway), and a ton of flavor. If they made these a little less potent and in larger bottles, those would be stocking the fridge right now.
Key Features:
12 1.93oz bottles per pack
Zero sugar, max of four calories
Contains enough energy to keep you moving for four to five hours on average
Contains vitamins, caffeine, and a fast-acting formula for quick energy
Specification:
Brand

5 Hour Energy

Model

718128

Weight

1.45 pounds
VPX Bang Peach Mango Energy Drink
Sounds like it packs a punch, right? VPX is actually a pharmaceutical company, so they've got a crazy amount of knowledge when it comes to vitamins, minerals, and keeping it real. There's plenty of flavor-boosting properties to these drinks, and they couldn't just focus on one. Guys, there's 27 flavors to choose from, but from our experience, peach mango is where it's at.
You get a crazy boost of 300mg per can (for the size we've selected), as well as the added benefits of a cleaner energy drink. You're working hard, working late, and you need a pick-me-up. Don't reach for the coffee, grab one of these bad boys. You won't get that horrid crash that most of us get at the end of the energy stretch. Love this product? Check out our protein powders review for our top picks. 
Key Features:
Over twenty flavors and five different can sizes available
Designed by a pharmaceutical company; nothing but premium ingredients here
Comes in a case of 12
Specification:
Brand

VPX Vital Pharmaceuticals

Weight

2 pounds
Starbucks Doubleshot Energy Drink Coffee
Just about everyone loves Starbucks, and this is the closest you can get to it without actually waiting until they open. You get a great blast of protein in this 15oz can, and a fantastic assortment of B vitamins to help boost energy in a more natural way. These drinks are like two small cups of coffee in one sitting, and they come in a case of twelve.
Make your selection between five fantastic Starbucks classic flavors. While this is packing a bit more in the calorie department than some of our other selections, you can definitely taste a bit of decadence. There's more than enough to sip on as the night shift rolls on by, keeping you alert and awake.
Key Features:
Each 15oz can has 210 calories
Comes in a case of twelve
Contains 12g of protein and a huge boost to B vitamins
Five different flavors to choose from, each with a hint of real coffee
Specification:
Brand

Starbucks

Model

SYNCHKG015095

Weight

11.25 pounds
VPX is all about packing in the protein and the power. They don't want you feeling broken-hearted when you throw it back; they want you to feel energized. These are specifically designed to give you a major boost in reaction time, a firm grasp on your focus, and overall energy. If you're heading out to work the graveyard shift, this is an essential.
This case won our premium pick: they're 8oz bottles, you get 24 in an order, but they offer more than a simple pick-me-up like a cup of coffee. You get caffeine, calcium, magnesium, thiamin, and a varying assortment of other minerals and nutrients to keep you rolling through your shift, or your late-night cram session. Find more great products like this by checking out our vegan protein powders guide.
Key Features:
Designed to increase reaction, focus and overall energy
Comes in a pack of 24 8oz bottles
More of a supplement than an energy drink, giving you immense health benefits
Specification:
Brand

Vpx Sports / Redline

Weight

10.2 ounces
Rockstar Zero Carb Energy Drink
You didn't think we'd leave Rockstar off the list, did you? As one of the best energy drinks for keeping it no-carb, this version is highly regarded among diabetics, Atkins diet followers, and those night owls like us who won't go to sleep, but don't want to get the jitters from a cup of coffee. You get a great value on this 24-can case, giving you plenty of product to keep you going for days.
Zero calories and a healthy blend of B vitamins maintains your focus and keeps you alert. They've added a high concentrate of guarana for a quick boost of energy, and ginseng to keep you calm, yet focused. Overall it's one of our personal favorites, but the effects wear off a little too early on for it to peak the top of the list.
Key Features:
Case contains 24 16oz cans (384 ounces of overall product)
Contains ginseng and guarana for a quick boost of energy
No carbs, no calories, just goodness
Specification:
Brand

Rockstar Energy Drink

Model

171717

Weight

26.4 pounds
Energy Drink Buying Guide and FAQs
How We Chose Our Selection of Energy Drinks
Brand - You know the greats like Red Bull and Rockstar, but the excellent brand name isn't what got them onto this list. In fact, the higher the accreditation, the more scrutinous we were when during the testing and selection process. Big brands put a lot more weight on themselves to perform, and fulfilling the hype is how they made it to this list.
Caffeine content - Caffeine boosts energy, but you have to keep the caffeine content to a specific range. Most drinks have between 100mg and 300mg of caffeine, which is perfectly acceptable. That's one small coffee versus two large coffees, give or take. We avoided the brands with insanely high (and possibly unstable) amounts of caffeine in their drinks.
Reviews - Energy drinks contain instant and high levels of B vitamins, caffeine, and other ingredients that affect everyone differently. We may have completely different results than you, given our medical history and current health. User reviews often help shed the light on other aspects that you might better fit into your needs.
Price - We went by the total amount of servings, cans/bottles, and how much you can expect to get out of each serving. Price depends on a lot, but ultimately, it came down to quality, and if that quality is worth the cost or not.
Features to Look for in Energy Drinks
Caffeine content - Caffeine is actually healthy for you, in moderation (like most things). Having up to 300mg in a day can be great for your heart, cardiovascular health, and even help you stay a bit mellow during the day. Sounds crazy, but it works. It's all about your tolerance, and how quickly you ingest the caffeine. Look for 100mg to 300mg per serving, and you'll be perfectly fine.
Sugar content - Sugar is bad for you, period. It adds fat to your body, but depending on where you're getting your sugar from for the day, it won't affect you nearly as bad. If your energy drink replaces that evening cup of coffee before work, you'll actually be saving about 25g - 30g of sugar on average. Keep an eye on this so you don't overdo it.
Ingredients - Organic energy drinks will require you to look up the ingredients. We're in such a mainstream environment that most of these are going to seem pretty exotic at first. You'll want to be on the lookout for natural caffeine, B vitamins, and ginseng to get the best health benefits out of your energy drinks.
Taste - I mean, if it doesn't taste good, then it was a waste of money. It's hard when you shop online, but the best way to figure out how they taste is by scanning user reviews, and looking at a little simple formula. The more carbonation, the less flavorful the taste will be; they rely on the fizziness to carry the experience. Zero cal and zero carb drinks usually pack tons of flavor, and don't have any carbonation in them.
Brand quality - Are they known for using good ingredients? Do they use a lot of unnatural colorings? Once you find a brand from our list that you want to go with, we encourage a bit of independent research before you get the ball rolling.
Size - Can or bottle size is important. If you're bringing it with you to work, you want enough that you won't be thirsty again, but not too much that it jacks you up throughout the day. 12oz cans are usually the perfect size for the average guy.
Benefits of Energy Drinks
They're delicious, so they must be bad, right? Wrong. If you go with the right brand, you can actually grab some insane health benefits, like the ones we've listed below.
Higher energy: This one should be obvious, but when you really think about it, there's a lot of "energy drinks" on the market that promise a boost in productivity, but leave you with a sugar crash.
Vitamin source: They add these into the mix to give you a natural boost of energy. If you look at today's world and eating habits, we don't get enough vitamins and minerals in our daily diet. This little boost helps you out, and keeps you focused.
Saves you money: Were you drinking coffee every day? Buying a bulk box of energy drinks cuts down that $5.00 latte-a-day, and depending on who you go with, you can boil it down to a simple $2.00 daily expense. Better savings, no waiting in line in the morning.
Zero cal alternative: Sometimes, water sucks, but you want to keep it low or no-cal. There's a killer assortment of no sugar, no carb, no calorie energy drinks available for you to feast upon. Don't opt for that sugary, weight-gaining soda from the vending machine.

Energy Drink FAQ
Q: What is an energy drink?
A: If something is naturally found to bring you energy, whether it's through caffeine, vitamin boosts, or minerals that sharpen your mind, you can usually find it in an energy drink. These are soda and coffee alternatives that pack in a bit of a buzz, but nothing over-the-top.
Energy drinks have become a staple in college students and late-night workers everywhere. They're like having your own personal Starbucks in the fridge, giving you a little boost of focus when you need it the most.
These are generally comprised of taurine, ginseng, caffeine, and B vitamins. In most cases, there will be added sugars and calories, though many options come without. Sizes range from little 2oz energy shots, all the way up to 16oz cans that can replace your afternoon or evening drink.
Q: What is the difference between an Energy drink and a sports drink?
A: Sports drinks are designed to offer hydration through electrolytes, which is basically an extremely high sodium content. While you might find anywhere from 180mg to 330mg of sodium in a single energy drink, that's generally a by-product of other ingredients added.
When an energy drink has a lot of caffeine and ginseng in it, these naturally draw hydration out of the body. Adding this sodium helps you retain water, so you're not feeling chapped lips just from drinking an energy drink. They offer actual boosts in your alertness and productivity, while sports drinks do not.
Now don't get us wrong - sports drinks definitely have their place. These are a great way to hydrate after a thorough sporting event or crazy body training, within reason. Replacing your glass of water with one of these might help you short-term and taste great, but it doesn't offer nearly the same benefits for your body as a simple glass of water.
Q: How long does it take to feel the effect of energy drinks?
A: As a bit of context going into this, your blood circulates your body every sixty seconds. One blood cell that's in the tip of your big toe right now, will circulate through your entire body, your brain, your heart, everywhere, and return back to the starting position within sixty seconds. That's a key part in how your metabolism works when it comes to digesting and utilizing food and drinks in your body.
Other factors determine how well and how quickly you digest/enact the benefits of what you consume. For energy drinks, since they're completely liquid, they absorb into the linings of your esophagus and throat, the walls of the interior of your cheeks, and even through your stomach, all fairly quickly.
You can expect to feel the effects digested and hitting your brain in about ten to fifteen minutes. In some cases, especially with organic materials that your body has never been introduced to before, you can expect the desired effects to hit you at anywhere from fifteen to forty-five minutes.
When it comes to vitamins, those get absorbed into your body at a much slower rate than simple caffeine. Those vitamins are the RX part of your energy drink or extended-release. These keep the effects in motion for four to six hours on average. However, that caffeine is going to hit you first, as 99% of it will be absorbed by numerous membranes found throughout its travel to your bladder.
Caffeine kicks in fairly quickly, but it can take a while to build up enough in your bloodstream to really feel it kick in. Ten minutes is usually the threshold for a quick surge of caffeine waking you up, and constricting those blood vessels throughout your body.
Q: Are energy drinks effective for hydration during sports or exercise?
A: If you consume an energy drink, it absolutely shouldn't be before a sporting activity. They don't provide hydration, they actually rob you of it a little bit. There's sodium, sometimes sugar, and a lot of vitamins that require your body to utilize stored water, and help carry them throughout your blood stream.
These are more suited to needing bursts of energy early in the morning before work, when you work the late night shift, or if you just need to extend your usual waking hours to cram for a test, finish chores, etcetera. If you're after hydration, even sports drinks pose risks. Drinking a glass of water alongside your energy drink can help prevent dehydration.
Q: How many energy drinks can I have in a day?
For this answer, let's assume that you're within a healthy BMI, below the age of 55, and have no cardiovascular problems. You can safely have up to 400mg of caffeine in a day before you'll start encountering problems. For most energy drinks, that means about two to four full cans in any given day.
That's just on the caffeine side. If these were just caffeine-riddled cans of liquid, there wouldn't be any real value to them. They add B vitamins to give you actual science-based energy spikes, but there is such a thing as too much. Vitamin B6 is the most common among this group, and anywhere from 100mg to 300mg in a single day can be considered entering dangerous toxicity levels.
If you start getting the jitters, you've had enough for today. It's important to keep an eye on the nutritional value, even if you end up buying the same product for months at a time. Formulas change without can designs changing, and it's always good to be aware of what you're drinking.
Q: What is the best time to take an energy drink?
A: The rule of thumb is to take them twenty to thirty minutes before you really want to feel the effects. These can take an average of ten minutes to start kicking in, so giving your body a few moments to let it run its course will be enough time to recognize any unwanted side effects. Give yourself time to adjust before expecting that surge or boost, and you won't be disappointed.
Sign Up Now
GET THE VERY BEST OF GEARHUNGRY STRAIGHT TO YOUR INBOX