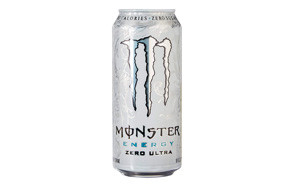 Monster Energy Drink Zero Ultra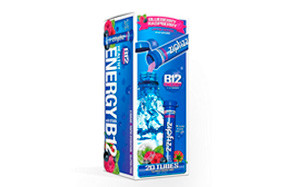 Zipfizz Healthy Energy Drink Mix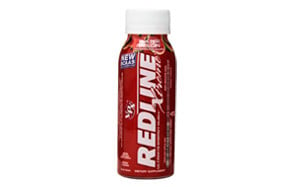 VPX Redline Energy Drink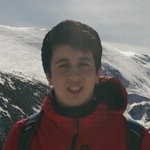 Delicious, tangy, full of benefits, but ultimately something you should have in moderation. Today, we're talking about the best energy drinks and the goodness that's swirling inside. There's a ton to love, some things to look out for, and a whole lot of temptation going forward. Let's dig into everything you need to know, from energy drink nutrition to all natural energy drinks, and everything in between.
The Best Energy Drink
Energy Drink Buying Guide and FAQs
How We Chose Our Selection of Energy Drinks
Brand - You know the greats like Red Bull and Rockstar, but the excellent brand name isn't what got them onto this list. In fact, the higher the accreditation, the more scrutinous we were when during the testing and selection process. Big brands put a lot more weight on themselves to perform, and fulfilling the hype is how they made it to this list.
Caffeine Content - Caffeine boosts energy, but you have to keep the caffeine content to a specific range. Most drinks have between 100mg and 300mg of caffeine, which is perfectly acceptable. That's one small coffee versus two large coffees, give or take. We avoided the brands with insanely high (and possibly unstable) amounts of caffeine in their drinks.
Reviews - Energy drinks contain instant and high levels of B vitamins, caffeine, and other ingredients that affect everyone differently. We may have completely different results than you, given our medical history and current health. User reviews often help shed the light on other aspects that you might better fit into your needs.
Price - We went by the total amount of servings, cans/bottles, and how much you can expect to get out of each serving. Price depends on a lot, but ultimately, it came down to quality, and if that quality is worth the cost or not.

Features to Look for in Energy Drinks
Caffeine Content - Caffeine is actually healthy for you, in moderation (like most things). Having up to 300mg in a day can be great for your heart, cardiovascular health, and even help you stay a bit mellow during the day. Sounds crazy, but it works. It's all about your tolerance, and how quickly you ingest the caffeine. Look for 100mg to 300mg per serving, and you'll be perfectly fine.
Sugar Content - Sugar is bad for you, period. It adds fat to your body, but depending on where you're getting your sugar from for the day, it won't affect you nearly as bad. If your energy drink replaces that evening cup of coffee before work, you'll actually be saving about 25g - 30g of sugar on average. Keep an eye on this so you don't overdo it.
Ingredients - Organic energy drinks will require you to look up the ingredients. We're in such a mainstream environment that most of these are going to seem pretty exotic at first. You'll want to be on the lookout for natural caffeine, B vitamins, and ginseng to get the best health benefits out of your energy drinks.
Taste - I mean, if it doesn't taste good, then it was a waste of money. It's hard when you shop online, but the best way to figure out how they taste is by scanning user reviews, and looking at a little simple formula. The more carbonation, the less flavorful the taste will be; they rely on the fizziness to carry the experience. Zero cal and zero carb drinks usually pack tons of flavor, and don't have any carbonation in them.
Brand Quality - Are they known for using good ingredients? Do they use a lot of unnatural colorings? Once you find a brand from our list that you want to go with, we encourage a bit of independent research before you get the ball rolling.
Size - Can or bottle size is important. If you're bringing it with you to work, you want enough that you won't be thirsty again, but not too much that it jacks you up throughout the day. 12oz cans are usually the perfect size for the average guy.

Benefits of Energy Drinks
They're delicious, so they must be bad, right? Wrong. If you go with the right brand, you can actually grab some insane health benefits, like the ones we've listed below.
Higher Energy: This one should be obvious, but when you really think about it, there's a lot of "energy drinks" on the market that promise a boost in productivity, but leave you with a sugar crash.
Vitamin Source: They add these into the mix to give you a natural boost of energy. If you look at today's world and eating habits, we don't get enough vitamins and minerals in our daily diet. This little boost helps you out, and keeps you focused.
Saves You Money: Were you drinking coffee every day? Buying a bulk box of energy drinks cuts down that $5.00 latte-a-day, and depending on who you go with, you can boil it down to a simple $2.00 daily expense. Better savings, no waiting in line in the morning.
Zero Cal Alternative: Sometimes, water sucks, but you want to keep it low or no-cal. There's a killer assortment of no sugar, no carb, no calorie energy drinks available for you to feast upon. Don't opt for that sugary, weight-gaining soda from the vending machine.
Energy Drink FAQs
Q: What is an Energy Drink?
A: If something is naturally found to bring you energy, whether it's through caffeine, vitamin boosts, or minerals that sharpen your mind, you can usually find it in an energy drink. These are soda and coffee alternatives that pack in a bit of a buzz, but nothing over-the-top.
Energy drinks have become a staple in college students and late-night workers everywhere. They're like having your own personal Starbucks in the fridge, giving you a little boost of focus when you need it the most.
These are generally comprised of taurine, ginseng, caffeine, and B vitamins. In most cases, there will be added sugars and calories, though many options come without. Sizes range from little 2oz energy shots, all the way up to 16oz cans that can replace your afternoon or evening drink.
Q: What is the Difference Between an Energy Drinks and a Sports Drink?
A: Sports drinks are designed to offer hydration through electrolytes, which is basically an extremely high sodium content. While you might find anywhere from 180mg to 330mg of sodium in a single energy drink, that's generally a by-product of other ingredients added.
When an energy drink has a lot of caffeine and ginseng in it, these naturally draw hydration out of the body. Adding this sodium helps you retain water, so you're not feeling chapped lips just from drinking an energy drink. They offer actual boosts in your alertness and productivity, while sports drinks do not.
Now don't get us wrong - sports drinks definitely have their place. These are a great way to hydrate after a thorough sporting event or crazy body training, within reason. Replacing your glass of water with one of these might help you short-term and taste great, but it doesn't offer nearly the same benefits for your body as a simple glass of water.

Q: How Long Does it Take to Feel the Effect of Energy Drinks?
A: As a bit of context going into this, your blood circulates your body every sixty seconds. One blood cell that's in the tip of your big toe right now, will circulate through your entire body, your brain, your heart, everywhere, and return back to the starting position within sixty seconds. That's a key part in how your metabolism works when it comes to digesting and utilizing food and drinks in your body.
Other factors determine how well and how quickly you digest/enact the benefits of what you consume. For energy drinks, since they're completely liquid, they absorb into the linings of your esophagus and throat, the walls of the interior of your cheeks, and even through your stomach, all fairly quickly.
You can expect to feel the effects digested and hitting your brain in about ten to fifteen minutes. In some cases, especially with organic materials that your body has never been introduced to before, you can expect the desired effects to hit you at anywhere from fifteen to forty-five minutes.
When it comes to vitamins, those get absorbed into your body at a much slower rate than simple caffeine. Those vitamins are the RX part of your energy drink, or extended release. These keep the effects in motion for four to six hours on average. However, that caffeine is going to hit you first, as 99% of it will be absorbed by numerous membranes found throughout its travel to your bladder.
Caffeine kicks in fairly quickly, but it can take a while to build up enough in your blood stream to really feel it kick in. Ten minutes is usually the threshold for a quick surge of caffeine waking you up, and constricting those blood vessels throughout your body.
Q: Are Energy Drinks Effective for Hydration During Sports or Exercise?
A: If you consume an energy drink, it absolutely shouldn't be before a sporting activity. They don't provide hydration, they actually rob you of it a little bit. There's sodium, sometimes sugar, and a lot of vitamins that require your body to utilize stored water, and help carry them throughout your blood stream.
These are more suited to needing bursts of energy early in the morning before work, when you work the late night shift, or if you just need to extend your usual waking hours to cram for a test, finish chores, etcetera. If you're after hydration, even sports drinks pose risks. Drinking a glass of water alongside your energy drink can help prevent dehydration.
Q: How Many Energy Drinks Can I Have in a Day?
For this answer, let's assume that you're within a healthy BMI, below the age of 55, and have no cardiovascular problems. You can safely have up to 400mg of caffeine in a day before you'll start encountering problems. For most energy drinks, that means about two to four full cans in any given day.
That's just on the caffeine side. If these were just caffeine-riddled cans of liquid, there wouldn't be any real value to them. They add B vitamins to give you actual science-based energy spikes, but there is such a thing as too much. Vitamin B6 is the most common among this group, and anywhere from 100mg to 300mg in a single day can be considered entering dangerous toxicity levels.
If you start getting the jitters, you've had enough for today. It's important to keep an eye on the nutritional value, even if you end up buying the same product for months at a time. Formulas change without can designs changing, and it's always good to be aware of what you're drinking.

Q: What is the Best Time to Take an Energy Drink?
A: The rule of thumb is to take them twenty to thirty minutes before you really want to feel the effects. These can take an average of ten minutes to start kicking in, so giving your body a few moments to let it run its course will be enough time to recognize any unwanted side effects. Give yourself time to adjust before expecting that surge or boost, and you won't be disappointed.