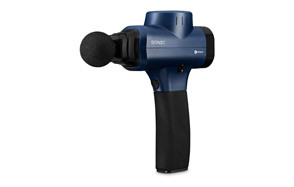 Sonic Handheld Percussion Massage Tool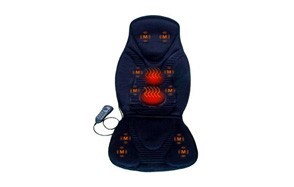 FIVE S 10 Motor Vibration Massage Tool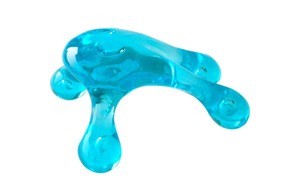 HealthAndYoga Palm Urchin Massage Tool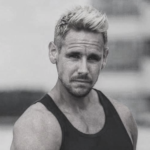 The art of self-massaging has been around for thousands of years. Whilst nothing can beat the release of a professional massage, you can get a lot of the same effects by doing it yourself – especially if you have the right tools. Self-massaging has a ton of health benefits including reduced stress, better circulation, and sounder sleep. You can do it after a workout, when you get back from the office, or simply when you've had a long day. That's why we've been searching the internet to find the best massage tools on the market.
The Best Massage Tool
Massage Tool Buying Guide & FAQ
How We Chose Our Selection Of The Best Massage Tools
Price – Not all massage tools are created equally, which is why they vary in price so much. We've got everything on this list, from a simple massaging cane to a whole seat cushion loaded with features. Check out our Best Value and Premium Product items for the cheapest and most expensive products.
Brand – There aren't a whole load of well-known brands in the self-massaging industry. So, we had to dig a little deeper and find out about the history of some of these companies. All of the brands on this list are well-respected and create some of the coolest products in self-massaging.
Reviews – It doesn't matter what product we are reviewing; we always check out the customer reviews. It's one of the best sources of information if you're looking for an honest opinion about a product. We also check out other expert reviews to see if our opinions line up with other product reviewers.

Features To Look For In Massage Tools
Easy to Use – Self-massaging is all about caring for your body, so you don't want a product that's difficult or uncomfortable to use. If you have to contort your body into weird positions to use it, it's probably going to stay in the cupboard.
User-Friendly Design – Some of the more advanced self-massaging tools have different settings and features that you need to get your head around. We've only selected products with a user-friendly design, so you can start self-massaging without needing a college degree.

Massage Tool FAQ
Q: What are massage tools?
A: Massage tools are products designed to allow you to massage different parts of your body, without needing a professional masseuse. There are a range of them available, including manual and electric ones.