Best Massage Tools In 2022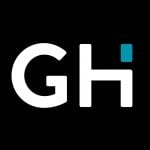 This product guide was written by GearHungry Staff
Last Updated
May 31, 2019
GearHungry Staff
GearHungry Staff posts are a compilation of work by various members of our editorial team. We update old articles regularly to provide you the most current information. You can learn more about our staff
here
.
GearHungry may earn a small commission from affiliate links in this article.
Learn more
The art of self-massaging has been around for thousands of years. Whilst nothing can beat the release of a professional massage, you can get a lot of the same effects by doing it yourself – especially if you have the right tools. Self-massaging has a ton of health benefits including reduced stress, better circulation, and sounder sleep. You can do it after a workout, when you get back from the office, or simply when you've had a long day. That's why we've been searching the internet to find the best massage tools on the market.
The Best Massage Tool
Sonic Handheld Percussion Massage Tool
The Sonic Handheld Percussion Massage Gun is the ultimate self-massaging tool. Sure, it's not the most 'natural' approach and it does require some setting up, but you won't be able to deliver a better massage to yourself without this tool. It comes in the shape of a gun, which allows you to operate with one hand and access pretty much any part of your body unaided. Powered by a 16.8V lithium-ion battery, the brushless motor delivers a powerful deep-tissue massage that can rejuvenate sore tissue and aching muscles. 
Commonly used by athletes and personal trainers as a way to improve recovery times, this massage gun is proven to work. It comes with five different massaging heads (round, spinal, flat, 2 bullets), which provide a wide variety of different massages. You can also adjust the speed of the massage, choosing from five different RPM levels (from 1200 to 2800). The bottom line is, if you find yourself with muscle pain and don't have regular access to a professional masseuse, the Sonic Handheld Percussion Massage Gun will change your life. It also makes a cool gift for people who work from home.
Key Features:
Quiet brushless motor 
Powered by a 16.8V lithium-ion battery 
Five massaging heads 
Five RPM levels (1200 to 2800) 
Three to six-hour run time 
Specification:
Brand

Lifepro

Model

LP/SonicGun/Case/Blu

Weight

1.6 Pounds
TriggerPoint AcuCurve Massage Tool
The most unique aspect of the Trigger Point AcuCurve massage cane is its constructional framework. This massage tool was intuitively built to match the physical framework of the body for the relief of pain, tension, and knots in the muscle. More so, its massage tips allow intense penetration, unlike any other regular massage tools. The tip on the upper portion of the cane has a drop layer that conveniently rolls and delivers precision to problem areas. More so, it is quite effective at unlocking tissue knots due to the concentration of pressure released from the tip and the double massage tips on the lower region of the cane were constructed in ball shapes to target tight muscles and relieve them.
Additionally, this tool has a distinctive feature that enables maximum control over hard-to-reach portions of the body such as the neck, back, and even the shoulders. For massages on the leg as well, especially the calf and the feet area, this tool has the right features to conveniently massage these areas. And due to its ergonomic construction, it effortlessly fits into any user's hands. More insightfully, it can be used in a variety of positions – either standing, sitting, or against a wall and has an extremely portable design for use either at home, the gym or even while on the go. Furthermore, the Trigger Point AcuCurve massage cane weight just 0.6 pounds and has a comfortable curved handle to ensure all massage procedures are done without help. From athletes to office workers, there's an insightful advantage this massage tool provides, ensuring your body feels and functions at optimal capacity. If you are a driver, you will also love some of these top lumbar support for cars, so check them out.
Key Features:
Weighs 0.6 pounds
Drop tip massage head
Double massage balls
Curved ergonomic handle
Specification:
Brand

Trigger Point Performance

Model

118422

Weight

9.6 Ounces
Our first choice might come as a surprise to some of you. It looks more like a hat stand than a massaging tool, but you'd be surprised at the results you can get out of it. The Thera Cane Massager is one of the most basic massaging products on the market. There's nothing at all fancy about it, it's just a green cane with six 'treatment balls' that you can use to eliminate knots in your muscles. Probably the most impressive thing about it is the shape. It has a straight section, with various treatment balls that double up as handles, and a hook with another treatment ball on the end. That might not sound impressive, but it's cleverly designed so that it can reach any part of your body.
The treatment balls are designed to provide deep compression and maximize the flow of oxygenated blood to your muscles. It takes a little practice to get it right, but once you've got the hang of it, you become your own personal masseuse. If you're not convinced, check out the Amazon reviews – people are in love with this product. Make sure you also check our guide to the best foot massagers.
Key Features:
6 treatment balls
Eliminates painful knots
Measures 24 x 15 x 1 inches
Lifetime guarantee
Specification:
Brand

Thera Cane

Model

JMAS5000

Weight

0.16 Ounces
RENPHO Rechargeable Hand Held Deep Tissue Massage Tool
The Rephno Percussion massager is constructed from ABS plastic considering its price, yet it has one of the most effective working systems that money can buy. Sufficient for personal use, this tool relieves pain in major muscle areas, ranging from the shoulders to the back and even to the soles of the feet. Amazingly, this massager can reach up to 3600 pulsations per minute, which is high enough to penetrate into deep tissues and muscles. What's more, the convenience this tool brings to all users emanates from its sleek cordless design, which ensures an ergonomic hold and utmost efficiency. Furthermore, having a cordless design also means this tool requires no direct access to electricity for operation and the built-in lithium batteries retain enough power to last up to 140 minutes comfortably. Even better is the fact that this massager can be conveniently carried along for pain or stress relief while on the go. And weighing just 1.8 pounds, it's one of the most portable massage tools recommended for use.
So, if you desire more than just pain relief, then you can increase your blood circulation and unlock those muscle knots with the multiple massages heads the Rephno Percussion massager provides. The round ball tip aids in deep tissue massages while the one-point head ensures that tissue knots are effectively removed. These two specially-designed tips are made with hard plastic for proper penetration and for the concentration of pressure whilst the curved massage head provides sufficient pain relief for the arms, thighs and even to the calf. For a more subtle massage, the 3-point massage head is rubber coated and aids in everything blood circulation, while also widely covering major muscle regions. Lastly, the Rephno Percussion massager consists of 3-speed gradients and 4 intensity option for outstanding massage therapy. It would make a cool birthday gift for your loved ones.
Key Features:
5 interchangeable head attachments
3600 pulsations per minute
3 speed gradients and 4 intensity options
Specification:
Brand

RENPHO

Model

EM-2016C

Weight

1.76 Pounds
TheraFlow Dual Foot Massager Roller Tool
The feet are one of the most neglected parts of the body. They get used constantly and barely get any love. And, they contain the nerve endings for almost every part of the body. But you can change all that with the TheraFlow Dual Foot Massager Roller. In the world of massage tools, this product is pretty unique because it allows you to work both your feet at once. It's a wooden product that has 10 self-moving rollers – all you have to do is stand on top and move your feet backwards and forwards.
It works because each roller is covered in small, hard nubs that apply pressure to different parts of your feet. There are two treatment modes – acupressure and kneading – which offer different results. But to sum the product up, it's one of the most effective ways of treating problems with your feet at home. If you have poor circulation, severe foot pain, or just spend a lot of time on your feet, you'll absolutely love this product. You may also like some of these amazing heating pads from our list. Take a moment to check them out.
Key Features:
Made from wood
Two self-moving rollers
Covered in hard nubs
Two treatment modes
Increases circulation in feet
Specification:
Brand

TheraFlow

Weight

1.8 Pounds
Wahl 4290-300 Deep Tissue Percussion Therapeutic Handheld Massager
If you're looking for versatility, you've found it with the Wahl 4290-300. It's a handheld device with four different attachments (or heads) that provide you with different types and intensities of massage.
The most useful attachment, in our opinion, is the 'Acupoint' head. It's basically a deep-tissue massage tool that pinpoints a particular area of the body, increasing circulation and improving the muscles flexibility. Then, you've got the '4-finger flex', which is designed to replicate the fingers of a masseuse – great for a relaxing massaging that doesn't go as deep as the first attachment. The other two attachments are the 'flat-disc' and the 'muscle-ball'. These both provide a less intense massage designed to relax the body and cover a wider area.
In addition to the four attachments, you can also change the intensity with the variable speed dial. This really lets you customise the massage to your needs. It ranges from gentle to an intense setting that has 3,350 pulses per minute. If that doesn't mean anything to you, check out the Amazon reviews and you'll find loads of customers raving about how powerful this massage tool is.
We also really like the fact that they've included an eight-foot power cord. It sounds like a small thing, but it makes it much easier to use, especially in a large gym or in your lounge at home.
Key Features:
4 interchangeable attachments
Adjustable speed setting
3,350 pulses per minute
8-foot power cord
Specification:
Brand

Wahl

Model

4290-300

Weight

3.03 Pounds
HoMedics Percussion Action Massager
The HoMedics Percussion Action Massager is another handheld massage tool. It focuses purely on percussion massaging, which means that the massaging balls move in and out like pistons, instead of rotating. Whilst this type of massage might not feel as satisfying, it's actually really effective. This is especially true for sports injuries because it breaks down adhesions and internal scar tissue and improves circulation and flexibility.
It has dual pivoting massage heads that can operate at a maximum of 3,100 pulses per minute. That might not be as powerful as the Wahl 4290-300, but it's even more effective because there are two heads working at once. You can adjust the intensity by pressing the power button until you've found the perfect speed. Plus, it has an optional heating setting to bring warmth to your muscles.
This is one of the best handheld massaging tools around, but it doesn't provide the same versatility as the Wahl 4290-300. However, if you're looking purely for power – this product's the one for you.
Key Features:
Dual pivoting massage heads
3,100 pulses per minute
Adjustable power and heat settings
Interchangeable massage nodes
Specification:
Brand

HoMedics

Model

HHP-350

Weight

2.48 Pounds
VIKTOR JURGEN Handheld Back Massager
The last product on our list is the VIKTOR JURGEN Handheld Back Massager. This handheld back massage tool is one of the most powerful massagers on here, with a maximum speed of 3,350 pulses. But don't worry, the speed is completely customizable and has multiple different settings.
The thing we really like about this massage tool is the fact that it comes with multiple different attachments. There are three different sets of heads that have different functions. The main one is a ball-shaped head that is good for general massaging, but it's also one with three-prongs and one with lots of smaller prongs. That means you can really get into those tight muscles.
The only real complaint we have with this massage tool is that it's quite heavy. It's fine for short bursts, but if you're planning on massaging for a long time, your arms will really start to ache. However, we think the different attachments and the fact that there are two heads really make up for this – you don't need a long time with it.
Key Features:
Dual massage heads
3,350 pulses per minute
Adjustable speed settings
3 different sets of heads
71-inch cord
Specification:
Brand

VIKTOR JURGEN

Weight

3.45 pounds
Massage Tool Buying Guide & FAQ
How We Chose Our Selection Of The Best Massage Tools
Price – Not all massage tools are created equally, which is why they vary in price so much. We've got everything on this list, from a simple massaging cane to a whole seat cushion loaded with features. Check out our Best Value and Premium Product items for the cheapest and most expensive products.
Brand – There aren't a whole load of well-known brands in the self-massaging industry. So, we had to dig a little deeper and find out about the history of some of these companies. All of the brands on this list are well-respected and create some of the coolest products in self-massaging.
Reviews – It doesn't matter what product we are reviewing; we always check out the customer reviews. It's one of the best sources of information if you're looking for an honest opinion about a product. We also check out other expert reviews to see if our opinions line up with other product reviewers.
Features To Look For In Massage Tools
Easy to Use – Self-massaging is all about caring for your body, so you don't want a product that's difficult or uncomfortable to use. If you have to contort your body into weird positions to use it, it's probably going to stay in the cupboard.
User-Friendly Design – Some of the more advanced self-massaging tools have different settings and features that you need to get your head around. We've only selected products with a user-friendly design, so you can start self-massaging without needing a college degree.
Massage Tool FAQ
Q: What are massage tools?
A: Massage tools are products designed to allow you to massage different parts of your body, without needing a professional masseuse. There are a range of them available, including manual and electric ones.
Sign Up Now
GET THE VERY BEST OF GEARHUNGRY STRAIGHT TO YOUR INBOX