Best Kids Gaming Chairs In 2022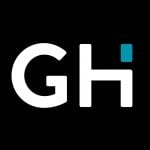 This product guide was written by Jake Starr
Last Updated
May 27, 2020
GearHungry may earn a small commission from affiliate links in this article.
Learn more
Kids' gaming chairs are an excellent addition to any child's gaming setup. Though they aren't a requirement to play video games, gaming chairs will enhance the experience, especially for avid gamers.
The chairs provide added comfort for extended gaming sessions and are designed to be sound-compatible. Some have built-in speakers, and others include headphone jacks so you can play without disturbing others in the house.
Some features to consider when purchasing a kid's gaming chair are comfort, built-in sound systems, and compatibility with specific gaming systems. Continue reading for our roundup of the best kids' gaming chairs.
The Best Kids Gaming Chair
X Rocker SE 2.1 Black Leather Video Kids Gaming Chair
The X Rocker SE 2.1 is a premium black leather gaming chair. You can use this all-purpose chair for more than just video games – you can relax and watch your favorite movies and tv shows as well. There are two speakers up by the headrest and a four-inch subwoofer in the chair back. The chair also has a headphone jack for the best audio experience possible. The chair works with Xbox, PlayStation, Home Theatres, and more.
This ergonomic chair is simple to assemble. Reviewers note that it is comfortable. Note that if you plan to connect the chair to a PlayStation 4, you may also need to purchase an RCA adapter. This extremely comfortable chair is an excellent addition to any avid gamer's setup.
Key Features:
Incorporates wireless audio transmission
Built-in headphone jack and two speakers
Connects to Xbox, PlayStation, Gameboy, MP3/CD/DVD, and home theater systems.
Links with other X-Rocker chairs so others can join in on the fun
Includes a subwoofer to absorb the bass
Specification:
Brand

X Rocker

Model

5127401

Weight

44 Pounds
Very comfortable
Easy to assemble
Durable
May need an adapter to connect to PS4
Might be a little low
OFM Essentials Collection Racing Style Bonded Leather Kids Gaming Chair
The OFM Essentials chair is a race-car style chair designed for long gaming sessions. If you have a desk job, you can also use it for your workday. The chair has some padding on the armrests. It has lumbar support and a 360-degree swivel function.
The chair is height adjustable so you can customize it to your height as needed. This chair has a stylish black and green leather design with a 275-lb weight capacity. It is sturdy and designed to provide support whether you use it as office furniture or as part of your child's at-home gaming system.
Key Features:
Ergonomically designed race car style chair
Doubles as an office chair if needed
Fully adjustable
360-degree swivel
Luxuriously comfortable
Specification:
Brand

OFM

Model

ESS-3085-GRN

Weight

37 Pounds
Very comfortable
Quick and easy to assemble
Affordable price
Leather may wear quickly
Thin cushion
Office PC Kids Gaming Chair
This Office PC Gaming Chair is wider than most chairs to provide extra comfort when gaming or working on schoolwork. The chair is height adjustable and has a lock to keep the chair-back upright for added comfort. This gaming chair has a 360-degree swivel and offers excellent mobility.
The chair is easy to assemble and should take less than 15 minutes to put together. As part of its ergonomic design, the chair has lumbar support and cushioned arm and headrests. The artificial leather comes with your choice of five different accent colors. This inexpensive product isn't the highest quality chair on the market, but if you are looking for a simple seating option with basic comfort, this chair should fit the bill.
Key Features:
360-degree swivel chair
Breathable mesh back
Easy to put together
Ergonomically designed for comfort
Thick cushioning for added comfort
Specification:
Brand

BestOffice

Model

Office Chair Desk

Weight

34 Pounds
Low price
Easy to build
Comfortable
Not the highest quality materials
X Rocker Pro Series H3 Black Leather Vibrating Kids Gaming Chair
The X Rocker Pro Series Chair is synthetic leather, all-purpose gaming chair. You can use it to play video games, watch tv, listen to music, and much more. The chair comes with four forward-facing speakers and a subwoofer for the best gaming and entertainment experience possible. And for an even more immersive experience, the chair is equipped with vibration motors that sync with the audio.
This chair works with Xbox, PlayStation, Wii, and many other gaming systems. Be sure to read up on what systems the chair is compatible with before deciding if this is the right chair for your child's gaming experience. This comfortable chair has a control panel and can sync with other X Rocker gaming chairs to take your kid's gaming to a whole new level. And when your kiddo is finished, the chair folds up, so you can easily store it if you don't have a dedicated gaming room.
Key Features:
Connects with multiple chairs for social gaming
Compatible with Xbox, PlayStation, Nintendo Wii, MP3s, DVDs and most other gaming systems
Incorporates four forward-facing speakers and integrated subwoofers
Includes input and output jacks for audio sources
Super comfortable
Specification:
Brand

X Rocker

Model

5125901

Weight

17.34 Pounds
High quality
Good sound system
Foldable for easy storage
Gaming speakers can be loud
Marvel Avengers Spider-Man Heavy Duty Gaming Chair
This Marvel Avengers Spider-Man Heavy Duty Gaming Chair is the perfect fit for any Marvel or Spiderman fans. This product is a comfortable chair that can make long hours of gaming or other entertainment a breeze. The chair is made with faux leather and memory foam for added comfort. It has a broad base and can support up to 400 pounds.
The chair also features a premium dual locking system so your child can set and lock the chair in her desired position, whether she is gaming or sitting at her gaming desk. It has a 360-degree swivel and multi-directional wheels. The backrest can also tilt, and your child can adjust the armrests and lumbar support pillow for customized comfort. You can also purchase a Captain America or Iron Man version of this gaming chair.
Key Features:
Faux leather and memory foam
Dual locking system
400lb capacity
Specification:
Brand

Neo Chair

Model

CRC

Weight

40 Pounds
Unique
Durable design
Highly adjustable
Too big for small children
AmazonBasics Black And Red Kids/Youth Gaming Recliner
The AmazonBasics Gaming Recliner is Amazon's gaming chair. It comes in a cool red and black color scheme that is sure to catch your eye. This chair is suitable for most younger kids but does have a weight limit of 90 pounds, so don't expect the entire family to be able to use it.
The chair reclines and has a pillow to lessen the strain on your kid's neck while she is playing video games. The faux leather makes this chair easy to clean. And to add to the overall safety of this chair, it is fireproof as well. For more amazing options like this, check out our guide to the best massage chairs.
Key Features:
Easy to clean faux leather
Hardwood frame
Specification:
Brand

AmazonBasics

Model

70838-01

Weight

31.8 Pounds
Great for young kids
Very comfortable
Simple assembly
Factory Direct Partners Soft Floor Rocker
This Soft Floor Rocker comes in black, blue, green, and red. This comfortable floor rocker is compact and lightweight, making it easy to transport around the house. It is the perfect addition to any room where your child needs a place to sit and entertain herself.
The chair comes assembled. It has a durable hardwood frame and an easy-to-clean polyurethane exterior. The rocker frame and flexible seat cushioning make this a comfortable option for kids or small adults. Our guide to the top kneeling chairs features more cool options you may like. Check them out.
Key Features:
Ergonomic rocker frame
Wood frame with polyurethane exterior
Specification:
Brand

Factory Direct Partners

Model

10488-BL

Weight

18 Pounds
No assembly required
Easy to clean
Durable
Basic rocker with no added features
Top Unikes Floor Gaming Chair
This Top Unikes Floor Gaming Chair is the perfect kid-size gaming chair for children of all ages. The chair has seven adjustments so you can customize the seat for a comfortable fit in any position. The padding has a breathable linen fabric cover and comes in three different colors — red, brown, and blue.
This gaming chair is easy to store as it folds up for easy transport and storage. It has a 360-degree swivel base and makes a great addition to any room where your kid wants to play but not sit on the floor. For more comfy options for kids and adults, check out our guide to the best bean bag chairs.
Key Features:
Seven adjustment points
Linen fabric cover
Folds for storage
Specification:
Brand

Top Unikes

Weight

20 Pounds
Very comfortable
Easy to store
Not ideal for larger kids or adults
Delta Children High Back Upholstered Batman Chair
This Delta Chair is Batman-themed, and kids are sure to love it. This little-kid gaming chair is also available with other children's characters, including Spongebob, the Avengers, and more. This chair is best for children who are 3-years old and older. The maximum weight is about 100 pounds.
This chair has a hardwood frame and a high-back padded frame for extra comfort. It's not too expensive and received excellent customer reviews on Amazon. The chair is not adjustable, although it is compact and should fit well in any room in your house.
Key Features:
Hardwood frame and padded faux leather
Easy to clean
Rated to 100lbs
Specification:
Brand

Delta Children

Model

UP83590BT

Weight

19 Pounds
Fun design
Not too big
Great for young kids
Kids Gaming Chair Buying Guide & FAQ
Features To Look For In Kids' Gaming Chairs
When looking to purchase a child-specific gaming chair, there are few key things to consider. There are many different types of gaming chairs on the market so you need to think about what features are important to you and your child. The more sophisticated (and more expensive) gaming chairs will have built-in speakers and can connect to a gaming system. On the other hand, if you are looking for a simple option, there are basic gaming chairs for kids that are comfortable and less expensive. Here are some important things you should look for when buying a kid's gaming chair.
Comfort - This is one of the most important factors. No gaming chair is worth the money if you're not comfortable. The best chairs have soft padding and some even have memory foam. When looking for a comfortable gaming chair, look for chairs with the softest padding and added features like neck pillows, lumbar support, and adjustable armrests.
Safety - With kids, safety should always be the number one priority. The safest chairs are not going to have any sharp edges and will be easy to set up and move. Look for recommended weight limits as well as fire ratings.
Age - Some of the smaller gaming chairs are aimed at kids aged three to ten. Also, pay attention to the chair's weight limits. Chairs with a lighter weight limit are aimed toward smaller and younger children. More complex chairs with speaker systems are usually aimed at older kids and avid gamers.
Value and Price - Finally, consider the value and the price - twp factors which are often intertwined. The higher value chairs will likely be a bit more expensive and have added features and functionality. The more basic chairs tend to be cheaper. Lower-priced chairs can still be a good value, as long as they are durable and made with high-quality materials. Always read reviews and do your research to make sure you are getting what you're paying for.
Kid's Gaming Chair FAQ
Q: What is a kid's gaming chair?
A: A kid's gaming chair is a chair designed for children to play video games, watch movies, read, or enjoy other entertainment. Some chairs come with built-in speakers and headphone jacks for an immersive video game experience. Others are built more like desk chairs with added comfort to make long periods of gaming an enjoyable and comfortable experience.
Sign Up Now
GET THE VERY BEST OF GEARHUNGRY STRAIGHT TO YOUR INBOX