X Rocker SE 2.1 Black Leather Video Kids Gaming Chair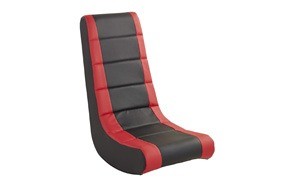 FDP Soft Youth Floor Video Rocker Kids Gaming Chair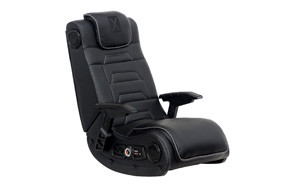 X Rocker Pro Series H3 Vibrating Kids Gaming Chair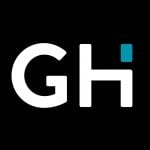 Kids' gaming chairs are an excellent addition to any child's gaming setup. Though they aren't a requirement to play video games, gaming chairs will enhance the experience, especially for avid gamers.
The chairs provide added comfort for extended gaming sessions and are designed to be sound-compatible. Some have built-in speakers, and others include headphone jacks so you can play without disturbing others in the house.
Some features to consider when purchasing a kid's gaming chair are comfort, built-in sound systems, and compatibility with specific gaming systems. Continue reading for our roundup of the best kids' gaming chairs.
The Best Kids Gaming Chair
Kids Gaming Chair Buying Guide & FAQ
Features To Look For In Kids' Gaming Chairs
When looking to purchase a child-specific gaming chair, there are few key things to consider. There are many different types of gaming chairs on the market so you need to think about what features are important to you and your child. The more sophisticated (and more expensive) gaming chairs will have built-in speakers and can connect to a gaming system. On the other hand, if you are looking for a simple option, there are basic gaming chairs for kids that are comfortable and less expensive. Here are some important things you should look for when buying a kid's gaming chair.
Comfort - This is one of the most important factors. No gaming chair is worth the money if you're not comfortable. The best chairs have soft padding and some even have memory foam. When looking for a comfortable gaming chair, look for chairs with the softest padding and added features like neck pillows, lumbar support, and adjustable armrests.
Safety - With kids, safety should always be the number one priority. The safest chairs are not going to have any sharp edges and will be easy to set up and move. Look for recommended weight limits as well as fire ratings.
Age - Some of the smaller gaming chairs are aimed at kids aged three to ten. Also, pay attention to the chair's weight limits. Chairs with a lighter weight limit are aimed toward smaller and younger children. More complex chairs with speaker systems are usually aimed at older kids and avid gamers.
Value and Price - Finally, consider the value and the price - twp factors which are often intertwined. The higher value chairs will likely be a bit more expensive and have added features and functionality. The more basic chairs tend to be cheaper. Lower-priced chairs can still be a good value, as long as they are durable and made with high-quality materials. Always read reviews and do your research to make sure you are getting what you're paying for.
Kid's Gaming Chair FAQ
Q: What is a kid's gaming chair?
A: A kid's gaming chair is a chair designed for children to play video games, watch movies, read, or enjoy other entertainment. Some chairs come with built-in speakers and headphone jacks for an immersive video game experience. Others are built more like desk chairs with added comfort to make long periods of gaming an enjoyable and comfortable experience.