Best Gaming Mouse Pads in 2022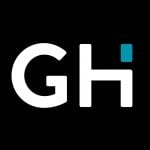 This product guide was written by GearHungry Staff
Last Updated
July 2, 2018
GearHungry Staff
GearHungry Staff posts are a compilation of work by various members of our editorial team. We update old articles regularly to provide you the most current information. You can learn more about our staff
here
.
GearHungry may earn a small commission from affiliate links in this article.
Learn more
You're ready to hit the ground running and game after a long work week, but you're still using that stained, crummy mouse pad that doesn't provide proper traction. Gaming mouse pads offer a variety of added features, and the proper texture and surface space required to maintain proper DPI, and crush the competition in competitive and battle royale gameplay styles. If that all sounded like a load of gibberish, hit the buying guide below our top ten list, and loop back to figure out exactly what you need in a gaming mouse pad, and select from our exclusive list of the best of the best.
The Best Gaming Mouse Pad
SteelSeries QcK Gaming Mouse Pad




Coming in on the silver stage is SteelSeries and their QcK, which gives you an excellent value (seriously, anyone can afford this mouse pad), while still giving you some top-level quality. The cloth top is ultra smooth, and while you get a small surface area, if you're really ambitious, you can always click through and choose a size-up option, but it's going to hit you with a higher cost. This cloth doesn't fray, and while it's ultra lightweight, there's always a catch.
With time and humidity, this is going to warp, and become pretty dilapidated. You've got about one good year on this before that's even a possibility, which gives longevity to the no-skid rubber bottom. Altogether, you get what you pay for, but this provides you with a solid time frame of durability and saves you a ton of money. SteelSeries put their best foot forward, and whether this or their larger version, the QcK deserves a spot on your gaming desktop.
Key Features:
No fray on cloth
No-skid rubber grip along the bottom
Ultra-lightweight; easy to fit on your desk
Smooth surface for easy gliding
Made of woven cloth
Underside fitted with sticky rubber for firmness
Ideal for gamers with limited desk space
Specification:
Brand

SteelSeries

Model

63004

Weight

4.8 ounces
Anybody can afford this mouse pad
Ultra smooth cloth top
Small surface area
Warps after time plus humid settings
Corsair MM300 Gaming Mouse Pad




Corsair came in with the top gaming mouse pad, albeit with a few issues. You know how we do it on Gear Hungry: we like to get the negatives out of the way first and foremost. This comes treated to try and prevent stains and damage, but it brings with it a highly chemical smell. On top of that, the coloration you see on the marketing photos are fairly accurate: this is going to fade from black to white with age, which doesn't impede on its function, but is still unfortunate. Corsair did mark this at an incredibly low price, making it one of the best values on our list.
While you run into those little issues, you get immense horizontal space for maximum range. Even with that discoloration problem, the material never frays or slips, thanks to the quality construction and no-skid rubber base. Wherever you place this down, it's going to stick. The textile-specific textured top allows you to maintain accuracy no matter what, making this ultra functional, and intense for long-winded gaming sessions. If you are into gaming, make sure you also check our guide to the top gaming routers.
Key Features:
Made of premium cloth material to deliver a smooth surface
Ant-slip feature with stitched edges to prevent peeling
Soft, rubber padding guarantees comfort for your hand and wrist
Large surface for keyboard, with even more space to spare
Specification:
Brand

Corsair

Model

CH-9000108-WW

Weight

1 pounds
Killer price
Nice and wide for tri-monitor use and maximum range
Chemical smell from the construction
Color fading with time
SteelSeries QcK Gaming Surface – XL RGB Prism Cloth

The best gaming mouse pads today are noted to create just about the right ambiance and provide the right support and comfort to deliver an improved gaming experience. The QcK Prism definitely falls within the category of the best, if not best. The large gaming surface it presents is just one of the many features that make it stand out. Measuring about 35" in width and about 11 inches in length, the QcK Prism's gaming surface is among some of the largest you can find today, giving more room for maneuvers.
The surface is also dual-textured, with a soft pad in the middle giving it a smooth backing for gaming. Gamers who prefer more texture on their gaming surface can just flip the QcK Prism over and voila! The surface of the pad allows for quick mouse movements, and is ideal for high-speed action games, with precision control and fast movements enhanced throughout the game.
Another feature that makes the QcK the beauty it is it's RGB lighting system. With syncing abilities embedded in the pad, the QcK Prism is able to integrate with your computer to give effects while you play. The lights are lined along the perimeter of the mouse pad, with three lights on each side of the mat. During gaming sessions, the mat is able to produce millions of lighting combinations that align perfectly with your gaming conditions. The lighting features and transitions are programmable to suit your preferences.
Key Features:
Dual textured gaming surface for a smooth and better gaming experience
RGB Led lighting effects synchronizable with your computer and gaming software
Large gaming surface for your desktop
Features a soft pad in the center
Specification:
Brand

SteelSeries

Model

63826

Weight

1.33 pounds
Chosen by professional
Awesome illumination 
Perfect surface
It's expensive 
Difficult to clean 




You know how it goes: we've gotten into the second-tier list, and with it, we run into a few challenges that we hadn't seen before. For starters, you're going to get less DPI capabilities on HyperX Fury Pro mouse pad, which makes it prone to skipping around a little bit. It's nothing that's going to kill your game, but if you're a precision sniper (the kind that put their sensitivity on 100/100 just to upload clips to YouTube, you know who you are), then you might notice a few minor performance issues.
Onward to the price: we couldn't be happier with it. While it's not the lowest on the list, you're definitely getting more than what you pay for with it. When it comes to the cloth construction, it's fairly comfortable on the balls of your wrist, but then come the edges. They're rounded, but not finished, and enough interaction can cause a little bit of chafing. While it's not the most comfortable, you don't come into contact with them often, and if you do, just tilt the mouse pad. Our handy guide to the best touch pads features more great products like this.
Key Features:
Simple and stylish design
Large surface area with room for keyboard and other gadgets
Rubberized underside for firmness and precision
Comfortable for the hand and he wrist
Specification:
Brand

HyperX

Model

HX-MPFP-SM

Weight

4 ounces
Excellent cost for quality
Even if the logo fades, it's 97% black cloth, so you won't notice
Edges can be a bit bothersome to your arm
Partial DPI skipping
Glorious 3XL Extended Gaming Mouse Mat

The Glorious 3XL Extended Gaming Mat isn't your average mouse mat. This is the biggest size that Glorious offers (48″x24″) and it covers most of your desk. So, when you're playing a game that requires big mouse movements, you've got plenty of room to do it. This is the kind of pad that professional gamers use. When your livelihood depends on it, the last thing you want is for your mouse mat to hold you back. 
Designed by gamers, this mat has an ultra-smooth cloth surface that makes it possible to be both super fast and super accurate. The underside is made from non-slip rubber, so it doesn't move around and throw you out of whack. We also love the fact that it isn't adorned with big, obnoxious logos. Instead, it has a tiny Glorious PC Gaming Race logo in the bottom right-hand corner, which actually looks pretty cool. And, if that's too much for you, they do a version without it. The other thing worth mentioning is the durability – it has a stitched frame designed to prevent fraying, which increases the lifespan of the mouse pad.
Key Features:
XXXL version – (48″x24″)
Ultra-smooth cloth surface 
Non-slip rubber mat 
Anti-fraying stitched frame 
Small logo 
Three colors available
Specification:
Brand

Glorious PC Gaming Race

Weight

3.13 pounds
Covers most of your desk
High-quality surface
Doesn't slip around
No obnoxious logos on the surface
We can't think of anything




Finally, we're getting into the RGB additives to these mouse pads. While it's not the Firefly we want, it's the Firefly we deserve: Razer put their best foot forward to develop this 16.8 million color combination RGB mouse pad, but before you get too hyped-up, it's only going to blend in with your other Razer devices. If you've got the mouse and keyboard from Razer, with the same RGB capabilities, you'll be good to go. Otherwise, it's not going to sync with other brands, even though it still gives that epic display.
Alright, apart from the RGB function, it's a good cost for a great mouse pad. You only get the one size to choose from, but you don't encounter crummy fray like you normally get with other mouse pads. Furthermore, you can plug it into your USB strip for power, so you're not wasting batteries or an outlet for an AC adapter. This is going to outlast any other mouse pad you've had, and be fighting right along with the rest of your keyboard warrior tactics. So lay back in your perfect gaming chair and let the games begin!
Key Features:
Large surface area with room for movements and controls
Features lighting technology with over 16 million color spectrums
Plastic material with a smooth finish for comfortable maneuver
USB cable to the power lighting system
Specification:
Brand

Razer

Model

RZ02-01350100-R3U1

Weight

15.7 ounces
Excellent cost for the size and added features
No fray; you're good to rock and roll until your mouse gives out, time and time again
Inter-device sync only works with a full set of Razer products
If you have need for a larger mouse pad, there's no additional sizes that this comes in
ASUS ROG Sheath Gaming Mouse Pad

The ASUS Rug Sheath Gaming Mouse pad is a great choice for a premium quality mat that delivers a great experience for gaming. It features a slip-resistant and splash-proof material and is also stain-resistant, so you do not have to worry about accidental drink food spillages on your gaming setup.  The surface of the pad itself features a textured fabric to complement its smooth surface.
The mat also features anti-fray stitched edges with a solid rubberized base making it the ideal gaming buddy for all kinds of games. The mat is impressively large, measuring 900 by 400 by 2 mm to cover your desk significantly, with more room for your keyboard. If you are looking for a simple yet highly functional mouse pad for your gaming, trust the ASUS Rug Sheath to deliver that and much more
Key Features:
Large, surface area, measures 900 by 400 by 2 mm
Textured woven surface for easy maneuver
Rubberized base for steadiness
Anti-fray stitched edges
Specification:
Brand

ASUS

Model

ROG Sheath Gaming Mouse Pad

Weight

1.53 pounds
Logitech G Powerplay Wireless Charging System




Now we're talking! Want to charge your smartphone, or the battery pack that goes to your wireless headset? Done. Logitech is the grandfather of wireless mice, and with this, they give you the ability to charge your wireless mouse on the mat while you play, hence Powerplay in the title. The only issue is that it doesn't appear to work with other mice, only the Logitech G series, which is a not-so-subtle way of them telling you to ride or die by their brand.
This mouse is a bit pricey, but what else do you expect, given the capabilities? This does work to charge your smartphone, all plugged-in via a USB port instead of an AC adapter. Unwavering, long-lasting, and outfitted with a decent surface size to zone-in on those headshots and quick reaction turns: Logitech nailed this one. These added features are nice, but redeeming issues via the warranty can be a bit of a pain in the ass. That being said, you're going to have a blast using this mouse pad.
Key Features:
Wireless charging system
Continuous wires charging for the mouse in gameplay
Two swappable surfaces for a soft or hard gaming surface
Compatible with Logitech G703 and G903 mice
Specification:
Brand

Logitech

Model

943-000109

Weight

3.64 pounds
A combination mouse pad and wireless charging mat: can it get any better than this?
Choose between a hard or soft surface for different games
Will only wirelessly charge Logitech G wireless mice, not others
Warranty information is difficult to obtain and redeem on
VicTsing Mouse Pad with Stitched Edge

There's a huge range of gaming mouse pads, so you need to know what you're looking for. Do you need a mouse pad that covers your whole desk? Do you need one that you can roll up and put away after a session? This mouse pad – the VicTsing Mouse Pad – is perfect for gamers that don't want a mouse pad to take up too much room. Measuring just 10.2" x 8.3", it's around the size of a normal office mouse pad. 
Crucially, it has an ultra-smooth surface made from mutispandex and pressure-treated at 230ºF to ensure that there are no bumps or cracks. This gives you precise and smooth tracking, no matter what setting you have your mouse on. Also, the outside edge has durable stitched edges to make sure that the product doesn't fray. If you don't have a lot of desk space or you're looking for a travel mouse pad, the VicTsing Mouse Pad is the perfect product.
Key Features:
10.2" x 8.3"
Made from mutispandex 
Pressure-treated at 230ºF
Durable stitched edges
Non-slip rubber base 
Available in four colors
Specification:
Brand

VicTsing

Model

USAA1-VTVTPC119AB
Perfect for compact desks and traveling
Surface is ultra-smooth
Competitively priced
Precise tracking
Non-slip isn't that effective
Logitech G440 Gaming Mouse Pad




You'd have to know that the makers of the wireless gaming mouse would make the necessary gear to go alongside it. This G440 mouse pad is designed for Logitech G mice more than others, but it's still going to get the job done, and offer low friction for fast movement, and high DPI settings. The cost isn't totally justified based on the material used, however, when it comes to longevity, this mouse pad will be with you long after the sensors on your current mouse give out. It's definitely built to last.
It has a bit of weight to it, but thanks to the rubber bottom, this mouse pad isn't going to slip and slide all over the desktop: you're solid as a rock, so you can focus with the determination you need to succeed, no matter what game you're playing. There's a great amount of surface space, allowing for epic flick shots and fast decisions, without slipping off the mouse pad and glitching out when you go against the material of your desk. Altogether, it's not going to quit on you, victory after victory.
Key Features:
Comfortable: rubber bottom will keep this from going anywhere
Good surface space
Low friction surface
Specification:
Brand

Logitech

Model

943-000098

Weight

8 ounces
Designed for high DPI movement
Textured top gives you ironclad accuracy
Works better with Logitech G mouse series sensors
Costly for material used
Turtle Beach X-Large Traction Mouse Pad

They put "For PC and Mac," as if these mice don't operate on the same basic principle. In case you couldn't tell, Turtle Beach barely made the bottom of the list, but we have to give credit where credit is due. Last but not least, these guys came in with a good price, especially considering the large surface size, and a great response to your optical mice and DPI settings. Seriously, it does the primary function of giving you great accuracy, which every passionate gamer craves for.
That being said, their logo imprinted in the center of the mat is going to fade pretty fast, in about the same time that it's going to take this awful chemical, plastic smell to dissipate. We don't know if it's the dye in the logo, or whatever special protective quality they have to apply to ensure it's no-fray fabric and edges, but it's something you'll have to endure in the meantime if you decide to go with this purchase. If you're still not sure what you need in a mouse pad, take a peek below at the buying guide, and circle back to this list to grab your favorite.
Key Features:
Anti-slip rubber bottom
No-fray cloth and edges make it built to last
Great DPI precision and sensitivity
Specification:
Brand

Turtle Beach

Model

TBS-4857-011

Weight

10.2 ounces
Excellent price to surface size ratio
Built for accuracy and pinpoint precision on the battlefield
That logo is going to fade very quickly
Chemical smell right out of the package
Gaming Mouse Pad Buying Guide and FAQ
Material - What material a gaming mouse pad is made of is an important feature to look out for when looking to purchase one. Some gaming mousepads are made of plastic, others of rubber and cloth. The material made of the pad can affect its pricing. Overall, choosing a mouse pad you are most comfortable with starts with which material the pad is made of.
Size - Depending on your preference, you may want to consider the size of the gaming mouse pad you will prefer as part of your total gaming set up. Larger mousepads are often preferred by most gamers, as they give enough space for mouse movement. The size of the mouse pad you opt for is also dependent on the space available for your PC setup.
Wireless Charging - Thanks to technology, mousepads today come in various varieties, including those with wireless charging systems. Some mouse pads can double as phone charging outlets as well as wireless mouse chargers. If such a feature fascinates you much, getting one of such gaming mouse pads would do you a world of good.
Design - The design of a gaming mouse pad is equally important. As mentioned earlier, most of these mousepads come in various forms and designs – ranging from cloth design to wireless charging. The design also includes the texture, padding and the nature of its edges.
Thickness - A mouse pad's thickness can affect your gaming experience in a couple of ways. If the pad is way too thick, the mouse can slide off the pad easily, especially when the pad has no edges. Also, if the mouse pad is quite thicker than your keyboard, it can get in the way of your gaming experience on the whole.

Gaming Mouse Pad FAQ
Q: Is a gaming mouse pad important for gaming?
A: Absolutely. Gaming mouse pads provide better control and precision for all ids of games, a feature an ordinary desktop would not typically give you. Also, some gaming mouse pads come with extra lighting effects that sync seamlessly with your machine for gameplay effects. A gaming mouse pad typically helps to keep the mouse in place during gaming and is better than using the desktop without one.
Q: Does a mouse pad make a difference in gaming?
A: It actually does. The overall gaming experience is made even better with a good and quality mouse pad, as it gives better effects generally. Even though most modern mice have sensors that adjust the various surfaces, it can be quite frustrating using your mouse on a rough surface whilst gaming, as it may not give the extra smoothness and flexibility a mouse pad gives. So yes, mousepads made a world of difference in gaming, and you need to get the best to enhance your overall gaming experience.
Q: Do I need a soft or hard gaming mouse pad?
A: Both soft and hard mousepads are great for gaming. The key, however, is a preference. Soft mousepads are usually made of rubber or foam, and come covered and fabric. They also have padded backing as well. Hard mouse pads, on the other hand, usually have smooth plastic components and has a rubber backing. Soft mousepads, however, offer more cushioning underneath the pad. For an average user, optical or laser mice would perform considerably well on both surfaces. Most people, however, prefer hard mouse pads for gaming, as it helps with precision movements of the mouse.
Q: Why are gaming mouse pads so expensive?
A: Mousepads are not one of the cheapest products you will find out there, and rightly so. They are designed for a niche segment and is therefore priced with the typical users and consumers in mind. Most avid gamers today make use of gamepads for various reasons, ranging from a better gaming experience to comfort.
Sign Up Now
GET THE VERY BEST OF GEARHUNGRY STRAIGHT TO YOUR INBOX