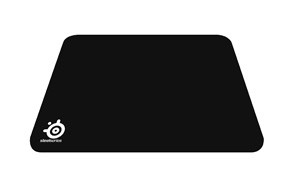 SteelSeries QcK Gaming Mouse Pad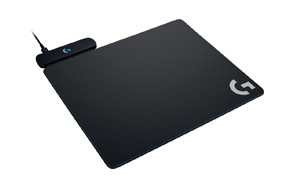 Logitech G Powerplay Wireless Charging System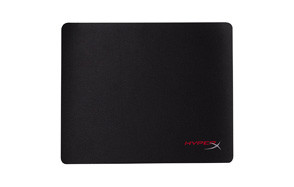 HyperX Fury Pro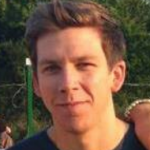 You're ready to hit the ground running and game after a long work week, but you're still using that stained, crummy mouse pad that doesn't provide proper traction. Gaming mouse pads offer a variety of added features, and the proper texture and surface space required to maintain proper DPI, and crush the competition in competitive and battle royale gameplay styles. If that all sounded like a load of gibberish, hit the buying guide below our top ten list, and loop back to figure out exactly what you need in a gaming mouse pad, and select from our exclusive list of the best of the best.
The Best Gaming Mouse Pad
Gaming Mouse Pad Buying Guide and FAQ
There's far more than meets the eye with gaming mouse pads, and we're about to break down all the little picadillos and aspects that make these great, and how we got to avoid all the crummy gaming mouse pads with our narrowed-down criteria.

How We Chose Our Selection of Gaming Mouse Pads
Anyone can point at a product and assume it's good, but only the tech heads at Gear Hungry personally test products, and provide unfiltered responses from the best aspects down to the worst. We've done the research, and if you're ever wondering how we single-out the best products out of the thousands of choices, take a look at our criteria:
Brand name and reputation
Warranty information
Mouse pad texture
Materials used
Overall cost
Lifespan
RGB light-up display
Surface space
Features to Look For in Gaming Mouse Pads
Material - Cloth, or aluminum? There aren't a lot of choices, but that's a good thing: gaming mouse pads have been ironed-out to only consist of top performing materials. This will affect the weight and cost.
Size - This applies to surface space (only material effects shipping costs enough to bother the price tag). You need a greater surface space (horizontally) if you plan on using a three-monitor display with compatible games.
Surface Texture - Some textures are designed for better DPI response based on how it reflects red LED lighting onto your optical sensors. Texture is one of the most crucial elements to a good gaming mouse pad.
Edges - Some mouse pads (usually hard ones) have edges to keep your mouse within a confined zone. This allows you to understand the borders via muscle memory, and understand where not to move it to, increasing your accuracy. Alternatively, they also help hold your mouse pad in place, and usually protect the bottom of the mouse pad, which can be textured and used when enough time has passed, and your top side has become worn-down.
Thickness - Thickness can both be good and bad. Thicker mouse pads can be a downside if it's too high above your keyboard, and messes with your center of gravity while playing. On top of that, if they're too thick with no edges, your mouse is going to slide off the side with little to no warning, which will mess you up in the middle of a match.
Design - Some come with wireless chargers, some have edges, hard, soft; there's a million ways to go about it. The design is more about aesthetics for you than it is about function. We wouldn't put a super small or crummy design on this list.
RGB Lighting - This is one of our favorite things. You get to just throw yourself right into the game in full immersion, especially if your keyboard and mouse can host the same light settings. It's not necessary for the mouse pad to function, but who doesn't love additional light-ups on their gaming PC setup?
Wireless Charging - If you went back to 1995 and told someone, "You'll be able to charge your mouse pad in the future," they'd call you totally nuts. These are mouse pads that double as wireless charging docks, allowing you to charge your phone, maintain the power on your rechargeable wireless mouse, and just become a multifunctional item in your gaming headquarters.
Gaming Mouse Pad FAQ
Q: Why Do You Need a Gaming Mouse Pad?
A: If you're into any kind of competitive gameplay, which has dominated the field as of late, then you're going to need accuracy, and dependability on your mouse. While your mouse pad can't pick up the slack of bad wiring or a crummy mouse itself, it can take care of how the optical sensors react, and maintain a near ironclad level of accuracy. Not only that, but gaming mouse pads come with loads of additional features, giving you more immersion in your gameplay, and maintaining your focus. Our favorite feature would be light-up RGB mouse pads that coincide with your keyboard and mouse lighting, giving you uniformity and an atmosphere to get lost in.
Q: What is the Difference Between a Regular Mouse Pad vs. a Gaming Mouse Pad?
A: Regular mouse pads are way too small, for starters. You get more surface space with a gaming mouse pad. Regulars also only come with one thing in mind: making a mouse work, which as we all know, isn't going to cut it for high-level gaming. You need to move quickly, with reliable tracking, so you can get through game obstacles without having to tug on your mouse.
You get a lot more room, but you also get better textures. Even if you go for a cloth gaming mouse pad, these companies still have to have some sort of footing when they market it to an audience of gamers. They have sturdier fabric, which is more durable against spills and wear-and-tear, and while they cost a touch bit more than standard gaming mice, they're built to last and upkeep optimal game performance.
Q: Will a Gaming Mouse Mat Increase my Gaming Ability?
A: Certain models can, and they're usually hard case mouse pads. Thanks to textured settings and the ability to go in and change your DPI settings, which we'll talk about in just a few minutes, you're able to either adjust for quick movements in fast-paced, high-octane gaming situations, or tone it down a bit to add greater control over pressure-sensitive scenarios.
Ideally, you're not just going to play one type of game for the rest of your life. You're going to jump genres, you're going to have different requirements. That texture and DPI capability is going to optimize your mouse for any game type, with a little bit of learning, so you know what modes to mess with. Now, if you're ever been gaming with a standard 6x6 mouse pad, the kind you get at Wal Mart for a couple of bucks, then you know how frustrating it can be to have your mouse travel off the pad in the middle of a match, and ruin your KDR. Gaming mouse pads come with more than enough space for omnidirectional movement, giving you a bigger play zone.
Q: Do I Need a Hard or Soft Gaming Mouse Pad?
A: Most of this comes down to preference, but after analyzing what we personally used before compiling this list, there appears to be a few distinctions. For one, using a soft mouse pad is just going to be plain easier on your wrist. You're already leaning on the desk/table, getting those red tiger stripe creases along your arm from constantly shifting its position while you play. This gives the ball of your wrist a place to sit with a little bit of cushion.
Now, that being said, they can also get dirty far easier. They're usually made of cloth, or some sort of foam hybrid product, which is going to absorb and show when something has spilled. Hard mouse pads just need to be simply wiped down (more on this in a moment), and can't warp with time. There's no fibers to fray, but also, you need a perfectly flat surface to use a hard mouse pad, or it's going to spell trouble for your gameplay.
Q: How to Clean a Soft Mouse Pad
A: These can get a bit grimy from time to time, whether it's being in a humid room or having the condensation from your drinks spilling under the pad from time to time, there's always something against your clean and usable mouse pad. This is how to clean it.
Plug up your empty kitchen sink. Fill one side with about one to two inches of warm (not hot) water.
Drop in soap; Dawn countertop dishwashing detergent is completely fine. Press down on the mouse pad a few times until the entire thing submerges and suds flood the sink basin.
Let sit for five minutes, allowing the water to gradually come back up to room temperature.
You have to hang this up somewhere (away from heat) for twenty-four hours to remove all moisture. This is called air-drying, and its the only way to ensure you won't warp the mouse pad. Using heat, such as leaving it hanging up nar an open stove or something, is just going to shrink the cloth construction.
Q: How to Clean a Hard Mouse Pad
A: As you can imagine, these are about ten times easier to clean than soft mouse pads, and aren't going to require a cooldown period before you can use them again. Some models, like the Corsair aluminum mouse pad in our list, are made primarily of aluminum. The key with these is avoiding lint and dust from messing with your performance, which means avoiding standard Windex and paper towel usage.
One of the best things to remove dust, something that high-end hotel workers use to keep up the appearance of the rooms, are microfiber rags. What's even better than those, are MagicFiber cleaning cloths. They use the same basic makeup, but are also versatile enough to use on your glasses and touchscreens as well.
Q: How Does a Mouse Pad Work?
A: You have two types of mice: ball bottom, and optical. Optical mice are the ultimate gaming mice, while the ball bottoms rely on that little rubber sphere to do all the legwork. Optical mice reflect red light, emitted through a little diode, that reflects off of surfaces to hit a separate sensor. That sensor relies on the movement of the light in order to keep your cursor moving.
If you've ever used your mouse on a non-ideal surface, then you're well aware that skipping can occur. That's when you drag the mouse across the imperfect surface, whether it's a wooden desk with little nicks in it, or a slightly-warped particle board surface, and the mouse doesn't have fluid movement. You can notice the little snags and understand that, "Hey, it's not moving to where I want it to, or getting there as fast." We use mice all the time, so we know how it should feel when we move it across the screen; you've become acquainted with the responses over time. When the light is blocked or not on an ideal surface, it messes with your performance.

Q: What is DPI?
A: DPI stands for Dot Per Inch, which is essentially how many pixels you will move across the screen in accordance with how many inches you move, in one direction, on the mouse pad. The higher your DPI is, the more sensitive it's going to be to movements. That can be a good thing, or a bad thing depending on your play style.
A higher DPI is good for flick shots and quick reactions in FPS games, but outside of competitive or high-stake RTS games, your DPI is just about personal preference. Some gaming mice have different settings, where you can decide (within a fair range) how sensitive your DPI is. Lower DPI is going to react more slowly to your movements, which in some cases (sniping or other precise movements in games), can be a good thing. While most games have sensitivity settings in their options menu, sometimes it's just not enough to offset too high or low of a DPI.
Alternatively, your DPI is also going to react to your resolution. If you have a very high res monitor, the game and your PC age working with that, so moving 2,000 pixels is considerably less distance on a large, high-res screen, compared to that 1998 Dell monitor you grabbed from Goodwill.
Last but not least, on that adjustable DPI range, it's also going to depend on what OS you're running. Windows tends to be a little bit better with customizing your USB plug-in hardware, allowing you to change the way the mouse reacts to everything. Having an excellent mouse pad with proper traction (as well as no frayed cloth and other irritants that can interfere with gaming) is going to give you the best results, and the most consistency with gameplay.
Q: How do I Prevent or Reduce Wrist Pain?
A: It happens to the best of us, especially if you're going hardcore in every single match. Gaming mouse pads that include those rubber gel cushions don't really do a whole lot, but there are a few tips to handle this before the eventual wrist fatigue.
Straighten Out Your Posture - Your posture affects everything about how you game. If you're slouched, your wrist isn't in the ideal position. It's going to wear against your gaming desk and put pressure on the tendons in your arm. Enough of that, and you won't just get the pins and needles feeling: you'll cause light damage, which can take two to three days to fully recover from.
Pay Attention to Keyboard Placement - We instinctively put our mouse and keyboard inline with one another. If your keyboard is all out of what, you're going to feel it in your wrist because your mouse pad will be pushed further back as well. This could mean you're leaning your wrist along the edge of the desk and causing too much pressure.
Adjust Gaming Chair Height - You've got height adjustments on your chair, so now, it's time to put them to good use. Reposition yourself so that your arms are at a ninety-degree angle, cutting down on the strain.
Take Vitamin K - Your joints need nutrition. Vitamin K is a known defense for normal joint fatigue and deterioration, and a common vitamin used to battle against rheumatoid arthritis. This can help reduce fatigue from the inside out, so long as you're not putting additional stress on your wrists.
Warm-ups Before Gaming - You can use a few one or two-pound weights, and do this quick exercise for two or three minutes before you game each day. Within about three to four weeks, you'll notice increased wrist strength. Sit on a chair, and place your wrist on your knees so that your palms fall open. Put the weight in that hand, and slowly do mini raises, as if you were on the bench. It seems silly, but since your wrists are mostly joints, working out the little bit of muscle that is there is crucial. Pro tip: use filled water bottles if you don't have small weights.
Q: Can You Play Games on a Bare Desk?
A: It will physically work, but it's not going to be pretty. Fifty bucks says you'll rage quit within five minutes, even on single player games. Mouse pads rely on the materials in the mouse pad to not reflect the color of the infrared laser. This whole process allows your mouses to track every single DPI to a tee.
If you're playing any competitive game or FPS, you're going to screw up just about every shot. Using this on a bare desk is going to fragment your mouse light, and how your computer perceives what it's being fed. Lining up shots and feeling that smooth, comfortable glide are very dependent on your mouse pad.
If you don't use a mouse pad, you'll end up messing with your DPI and general sensitivity settings a lot more, which is going to throw off how you usually play the game. Mouse pads offer consistency in your movement tracking, which is essential to maintaining your "level of play" on competitive games.
The last thing to consider is this: mouse pads rest nice and evenly on your desk, but your mouse is going to scratch the desk up pretty bad. If you're currently using a standard particle board desk (thirty dollar furniture from department stores, and so on), you'll cause major damage to the desk, and nobody wants that.
With that being said, we do have some killer gaming desks that we've previously reviewed, some of which have built-in mouse pads along the top of the desk. While these aren't going to offer you the same high-resolution feedback that this list does, they're still a viable pick if you're trying to get an all-in-one setup.