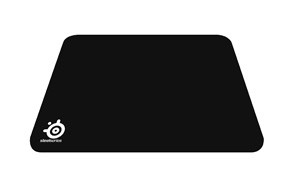 SteelSeries QcK Gaming Mouse Pad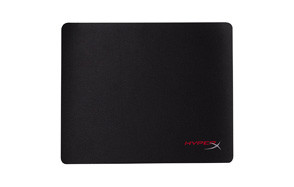 HyperX Fury Pro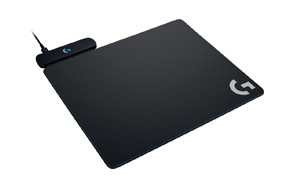 Logitech G Powerplay Wireless Charging System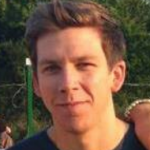 You're ready to hit the ground running and game after a long work week, but you're still using that stained, crummy mouse pad that doesn't provide proper traction. Gaming mouse pads offer a variety of added features, and the proper texture and surface space required to maintain proper DPI, and crush the competition in competitive and battle royale gameplay styles. If that all sounded like a load of gibberish, hit the buying guide below our top ten list, and loop back to figure out exactly what you need in a gaming mouse pad, and select from our exclusive list of the best of the best.
The Best Gaming Mouse Pad
Gaming Mouse Pad Buying Guide and FAQ
Material - What material a gaming mouse pad is made of is an important feature to look out for when looking to purchase one. Some gaming mousepads are made of plastic, others of rubber and cloth. The material made of the pad can affect its pricing. Overall, choosing a mouse pad you are most comfortable with starts with which material the pad is made of.
Size - Depending on your preference, you may want to consider the size of the gaming mouse pad you will prefer as part of your total gaming set up. Larger mousepads are often preferred by most gamers, as they give enough space for mouse movement. The size of the mouse pad you opt for is also dependent on the space available for your PC setup.
Wireless Charging - Thanks to technology, mousepads today come in various varieties, including those with wireless charging systems. Some mouse pads can double as phone charging outlets as well as wireless mouse chargers. If such a feature fascinates you much, getting one of such gaming mouse pads would do you a world of good.
Design - The design of a gaming mouse pad is equally important. As mentioned earlier, most of these mousepads come in various forms and designs – ranging from cloth design to wireless charging. The design also includes the texture, padding and the nature of its edges.
Thickness - A mouse pad's thickness can affect your gaming experience in a couple of ways. If the pad is way too thick, the mouse can slide off the pad easily, especially when the pad has no edges. Also, if the mouse pad is quite thicker than your keyboard, it can get in the way of your gaming experience on the whole.

Gaming Mouse Pad FAQ
Q: Is a gaming mouse pad important for gaming?
A: Absolutely. Gaming mouse pads provide better control and precision for all ids of games, a feature an ordinary desktop would not typically give you. Also, some gaming mouse pads come with extra lighting effects that sync seamlessly with your machine for gameplay effects. A gaming mouse pad typically helps to keep the mouse in place during gaming and is better than using the desktop without one.
Q: Does a mouse pad make a difference in gaming?
A: It actually does. The overall gaming experience is made even better with a good and quality mouse pad, as it gives better effects generally. Even though most modern mice have sensors that adjust the various surfaces, it can be quite frustrating using your mouse on a rough surface whilst gaming, as it may not give the extra smoothness and flexibility a mouse pad gives. So yes, mousepads made a world of difference in gaming, and you need to get the best to enhance your overall gaming experience.
Q: Do I need a soft or hard gaming mouse pad?
A: Both soft and hard mousepads are great for gaming. The key, however, is a preference. Soft mousepads are usually made of rubber or foam, and come covered and fabric. They also have padded backing as well. Hard mouse pads, on the other hand, usually have smooth plastic components and has a rubber backing. Soft mousepads, however, offer more cushioning underneath the pad. For an average user, optical or laser mice would perform considerably well on both surfaces. Most people, however, prefer hard mouse pads for gaming, as it helps with precision movements of the mouse.
Q: Why are gaming mouse pads so expensive?
A: Mousepads are not one of the cheapest products you will find out there, and rightly so. They are designed for a niche segment and is therefore priced with the typical users and consumers in mind. Most avid gamers today make use of gamepads for various reasons, ranging from a better gaming experience to comfort.