Best Gaming Monitors in 2022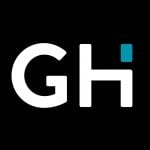 This product guide was written by GearHungry Staff
Last Updated
August 15, 2018
GearHungry Staff
GearHungry Staff posts are a compilation of work by various members of our editorial team. We update old articles regularly to provide you the most current information. You can learn more about our staff
here
.
GearHungry may earn a small commission from affiliate links in this article.
Learn more
If you love gaming, then you are going to want to check out today's review as we're covering off what we believe to be the Best Gaming Monitor's currently around. You might need to re-mortgage your house for some of them, and you will most definitely require a sympathetic and understanding spouse! However, with games so detailed, immersive and downright spectacular being produced by the big computer gaming giants every year, we think it would be nothing short of sacrilege to not honor them with a screen that's deserving of the quality of the gameplay. So without further ado, let's dive right in and get to our Best Gaming Monitor review. Best get saving guys. We can feel an upgrade coming on.
The Best Gaming Monitor
ASUS ROG Swift 4K UHD Gaming Monitor
With a legion of professional gaming fans, the ROG has been the monitor of choice for many of the gaming world's biggest and most successful gamers for over a decade now, and it's easy to see how with its abundant amount of features. It also happens to be manufactured by ASUS, who with over 17,000 employees and 5,500 engineers on their team certainly know a thing or two about technology.
If you are serious about your Gaming, then you are going to love this monitor which is fast and sharp. First up it runs on the very latest technology, 4K Ultra-High Definition delivering a refresh rate of 144Hz. That's fast and smooth and gives gamers unparalleled levels of detail with crisp, easy to read text and sharply displayed images.
It also comes with G-SYNC – HDR that ensures the picture is at its options brightness. We're talking a peak of 1000-nit which in case you wondered, is several times better than a regular display. There's also a dynamically controlled LED backlight so that even the darkest of gameplay looks rich with the blackest of blacks and crispness of detail that will have your transfixed.
The further incorporation of that NVIDIA display technology means you get a smooth as well as fast gaming experience with minimal lag and no tearing. No doubt why it is a firm favorite monitor of choice at the professional end of the industry. That lack of stutter and the responsive loading times make it the perfect monitor for first-person shooters and other adventure and sports style games that are dependent upon mega-fast frame rate load times.
For those of you that spend significant amounts of time looking at your monitor too, it comes with plenty of user support features also that protect your eyes from any harmful light and flickering that could result in eye strain. Bt don't forget to also get good gaming glasses. It provides a comfortable gaming experience and has been ergonomically manufactured and designed to offer height, tilt and swivel adjustments so that you can really customize your set-up. For all of these extensive and admirable features and with many more besides that we've not even covered off, the ASUS ROG Swift is our BEST CHOICE winner in today's Best Gaming Monitor guide. You may also be interested in some of the best monitors from dual setup from our list, so check them out.
Key Features:
27-inch, 4K UHD Monitor with ambient light sensors
Lifelike color and contrast with NVIDIA G-SYNC HDR
Realistic color and graduation with 93% DCI-P3 color gamut
Game grade player ergonomics with eye care technology
Flicker-free backlighting and blue light protective filter
Specification:
Brand

ASUS

Model

PG27UQ

Weight

20.30 lbs
Large 27-inch monitor
Full 4K UHD (3940 x 2160) picture
Impressive 144 Hz Refresh rate
Tilt, swivel and pivot height adjustments
Full-color contrast
Includes Displayport, HDMI and USB hub
Samsung 49-inch Curved LED Gaming Monitor
Next, up on our Best Gaming Monitor review, we have a superb and incredibly large 49-inch curved Ultra-Wide display from Samsung. When we say big, we really do mean big, but that doesn't mean there has been any compromising on quality. It has a whopping 32:9 aspect ratio which means you get to see and feel like you are actively participating in the whole gaming action. It's pretty epic.
When it comes to the color resolution too, you won't be disappointed with the incorporation of their Quantum Dot Technology. They say it's like seeing a billion shades of color. We say it makes for stunning, almost cinematographic style images that are lifelike and bursting with vibrancy. Combine that with the HDR, and you get simply stunning shades of light and dark with the brightness of hues and the deepest of silhouettes. If immersive gameplay is your style, then this has it in bucket loads.
The impressive features don't just stop there though. The monitor has been built for speed and responsiveness and has advanced motion blur technology that delivers a super fast, blink, and you will literally miss it, 1 ms MPRT (that's motion picture response time) for the sharpest picture and the smoothest gameplay.
Worried that all that technology might be an assault on your senses? Think again! The monitor has been designed with serious gamers in mind, and prolonged sessions of intense activity and so features an eye-saver mode which minimizes blue light emissions to deliver a more comfortable visual experience that reduces the potential for eye strain. It also has a height adjustable stand so that you can customize your set-up ready for work or play. You can forget all about needing multi-monitor set-ups. With this 32:9 super ultra-wide screen you really can multi-task to the absolute max. Just get a cool gaming desk and strat your gaming sessions.
Key Features:
Massive 49-inch Super Ultra-Wide monitor
Delivers a 32:9 aspect ratio picture
Impressive 144 Hz Refresh rate for smooth gameplay
Samsung QLED for bright, pure and lifelike color
HDR Technology with HDMI 2 EA
Designed to deliver multiple Game Modes
Specification:
Brand

Samsung

Model

LC49HG90DMNXZA

Weight

33.1 pounds
Ultra large and wide curved screen
Quantum dot technology for accurate color
Brilliant detail and depth
Rapid and smooth gameplay
Fast with 1 ms picture response time
Some issues reported with dead pixels
BENQ ZOWIE 35 -inch Gaming Monitor
A seriously stylish looking 35 -inch BENQ monitor this features an edge to edge ultra-slim design with that impressive 1800R curvature screen. It comes fully fitted with HDR technology to ensure a bright and crisp viewing experience with intelligent color technology built-in. Every detail is sharply displayed in all its full multi-color glory.
We also love this monitor because it is so easy to set-up meaning that you can get straight into your gameplay action. There's just one cable that simplifies all of your connections, and it utilizes state of the art USB-C architecture to deliver high-resolution video and audio with SuperSpeed data transfer.
The FreeSync feature is also fantastic for any serious gamers. Switch it on, and you can automatically eliminate image tearing and minimize broken frames for an outstanding and genuinely exhilarating gaming session. If you are looking to upgrade your gaming equipment, then make sure you read our wireless gaming mouses review or our ultrawide monitors review.
Key Features:
HDR technology for detailed image performance
Panoramic and immersive gameplay
Fully adjustable height and tilt options
Impressive and immersive 1800R curvature screen
AMD Free sync eliminates choppy tearing
Specification:
Brand

BenQ

Model

EX3501R

Weight

21.3 pounds
Smooth screen action
Fast and flawless transitions
AMD Free Sync
Ergonomic Viewing
No broken frames
Some issues reported with dead pixels
AOC AGON 35-inch Curved Gaming Monitor
Making it next onto our Best Gaming Monitor review is a fantastic WQHD screen from AGON that delivers the widest picture around at 3440 x 1440 pixels. It has a beautiful curved display that provides a genuinely enthralling and rich gaming experience and has already caught the eye of the professional gaming industry.
The curved display is all about putting you right in the heart of the action delivering a sharp, detailed and super smooth experience. The colors are vibrant and rich while the AOC Shadow Control provides enhanced visibility even in dark areas of your screen. There are three different levels of dark adjustment you can select from to really those battle scenes.
It's also been thoughtfully and intelligently designed with customizable lighting effects on the back panel that can be changed to match your viewing mood or to indicate team playing colors at a gaming event for example. There's also a built-in retractable headset holder as well as a handy USB 3.0 hub all of which means you can get yourself really organized and keep all your peripherals neatly out of the way so that you really can enjoy that fully immersive experience that the NVIDIA G-SYNC display with its 100Hz refresh rate delivers.
Key Features:
Large 35-inch Wide monitor
Delivers a 21:9 aspect ratio picture
Variable connectivity with Display Port, HDMI and USB charging
Wall Mountable as well as Height Adjustable settings
Delivers a profoundly immersive personalized gameplay mode
Specification:
Brand

AOC

Model

AG352UCG

Weight

26 pounds
Curved monitor
NVIDIA G-SYNC technology
Low Blue Mode
Flicker Free
Ergonomically designed
Reports of some screen flickering
AUS ROG SWIFT 34-inch Gaming Monitor
Another offering from ASUS makes the grade, this time their ROG SWIFT monitor is up for review and yet again, it does not disappoint. It looks sensational, and it is full of fabulous features that any gaming enthusiast will go crazy for. First up it's got that superb, curved, 34-inch screen with NVIDIA G-SYNC technology and its 100Hz refresh rate. What all that jargon means for you is a smooth and immersive game with vibrant color and maximum resolution. That 21:9 aspect ratio further enhances the experience by delivering a fully expansive gameplay area that goes right to the edges of your peripheral vision. You will honestly feel like you are inside the game.
That doesn't mean though that your eye safety is at all compromised as the team at ASUS take all of that seriously too. Your ROG SWIFT comes with their Eye Care technology which means the blue light is lowered to eliminate uncomfortable flickering and the set-up can be ergonomically adjusted for your maximum playing pleasure. If you love your marathon gaming sessions, then comfort is, and this monitor accommodates all of that. We're talking tilt, swivel and height adjustments.
They've also included something called on demand Tactical Assistance to enhance your gameplay sessions further. This technology is exclusive to ASUS and has been designed to support you towards victory with hotkey enhancements that significantly up your chances of success. There are four different crosshair overlays to select from, a customizable screen timer as well as a built-in FFS counter. It's these additional features that really warrant this ASUS ROG SWIFT firmly making it onto our Best Gaming Monitor hot picks list. All you meed to is sit somfortably in your gaming chair and start gaming!
Key Features:
Curved Ultra-Wide 21:9 immersive screen
ASUS protective Eye Care technology
5-Way OSD Joystick control
34-inch display with NVIDIA G-SYNC technology
Superior color, resolution, and smoothness
Specification:
Brand

Asus

Model

PG348Q

Weight

34.1 pounds
Curved monitor
NVIDIA G-SYNC technology
Tilt, pivot, swivel and height adjustments
Flicker Free & Low Blue Light mode
Ultra-Wide Quad HD
Some issues reported with dead pixels
Gaming Monitor Buying Guide and FAQs
How We Chose Our Selection of Gaming Monitors
We appreciate it can be difficult even to know where to start. There is a ton information out there about the best gaming monitors so you'd be forgiven if you were more than a little confused. Of course, you could just plump for one of the big, well-established brands, but are they really the best?
Yes, brand confidence is important but so is quality, positive consumer feedback, and reviews as well as the small question of the cost! When it comes to gaming monitors, you get what you pay for, and if you can afford to push the boat out, you won't be disappointed. Technology is fast paced in this area and innovations are continuously being released.
So don't worry right not about making a firm decision. Sit back, relax and let us do all the hard work for you. We've reviewed and tested an extensive range of monitors so that we can be sure that you are getting your money's worth. We've also looked at a real cross-section of monitors and features as you might not all play the same games or need the same refresh rates and low latency for example. Talking of which, we're going to quickly run through some of the critical features to be on the look-out for below.
Features To Look For In Gaming Monitors
Researching and shopping for your new gaming monitor this year, you need to take into consideration a whole host of essential features that will undoubtedly enhance your viewing pleasure and overall immersive experience. There are plenty of specifications you should be on the lookout for in your new monitor but its also just as important to make sure that you really aren't paying for advanced features that quite frankly you will never use either. Only you know the what's when's how's and where's of your Gaming addiction! If you have a man cave that you couldn't even swing a cat in, then be sensible about how large a display screen you need, no matter how tempting it might be just to buy the biggest one in the store!
Panel size – We know that generally in life everyone thinks that big is better but when it comes to the size of your gaming screen, you do need to consider your actual field of vision. Yes, a bigger screen will certainly provide a more immersive experience but it will also be more expensive and might not be right for your room size. So measure up and get practical about what size you really do need.
Resolution – This is super important especially if you want to enjoy that crisp, sharp and clear gaming experience that the producer intended. The higher the numbers, the sharper the picture but its' not just about resolution. You will also need a powerful graphics card too. Your main options are going to be Full HD (1920 x 1080), but today's mega monitors can even deliver WQHD (2560 x 1400) and 4K (3840 x 2160)
Panel Technology – Panels come in all kinds of shapes and sizes and aspect ratios too, and you'll see terms like LCD and LED.  Most of today's monitors are in widescreen which is referred to as 16:9 so they have that elongated letterbox style rather than the old square 4:3 picture. However, there are now Ultra-Wide panels coming onto the market that provides a 21:9 view for a seriously immersive and downright epic experience.
Refresh rate – The higher the refresh rate, the more frames per second your monitor can support and deliver. For seriously fast paced all action games you're not going to want to miss a single second or frame of the action. Currently, the most common refresh rate is 60Hz, but there are monitors out there today with 144Hz and even 200Hz refresh rates which lend themselves to an entirely smooth gameplay experience.
Response time – As above, vital if you want to really enjoy your game at its best with full picture clarity. You don't want to experience any lag time, especially if you are playing competitively. Here then you are looking for the lowest, not the highest number.
Viewing angles – You are going to want as wide and full a viewing angle as possible even if you are sat in front of your monitor viewing. If you have an excellent 180-degree field of vision, you will enjoy the experience more but so too will any spectators stood behind you who are watching the action!
We think that those are some of the main technical features you need to be on the lookout for. Aside from that though, you will need to have the right Video Inputs and Connectors too, and of course, the design aesthetics of your monitor will be vital also.
Gaming Monitor FAQ
Q: Do I really need a gaming monitor?
A: If you are serious about your Gaming then yes, you do need a purpose designed monitor otherwise you could risk losing out against that opponent in that online battle you're having just because your game isn't loading or responding as quickly. With a purpose built gaming monitor, you can enjoy all the full immersive action without having to worry about blurred or flickering images and taring. By investing in a gaming monitor, you what are going to achieve is a much smoother and more immersive experience.
Q: Does gaming monitor offer better performance than a regular one?
A: Gaming Monitors have been specially manufactured with your gameplay needs in mind, so they have the best and most advanced technology around when it comes to their resolution, accurate color display, and fast frame refresh rates. They also happen to make pretty spectacular screens for viewing movie's on too so are well worth the investment if what you are looking to achieve is that full-on immersive experience.
Q: Can I use my TV for gaming?
A: With the increase in technology and advancement in the manufacturing of all kinds of different screens and monitors, it is more than conceivable that you will adequately be able to use your TV as your principle Gaming Monitor.  If you are short on budget and space and this is the only monitor you have in your home, then you might not have that much choice in the matter.
With the increased popularity of HDTV's and HDMI, the distinction between and monitor and a general purpose display has really blurred and let's face it, also being able to play your favorite game on your 40-inch widescreen television screen does have its appeal. Today's televisions also have much better resolution than they historically had, so that makes them a better option too.
However, if you are a passionate and committed gamer and especially if you partake in games that have plenty of interaction then investing in a specific gaming monitor makes sense. Plus, it doesn't mean endless rows with the rest of the household over when its TV versus Gaming time! If you've got your own Monitor, you can fill your boots and game away to your heart's content!
Q: What is the best panel technology to get?
A: When it comes to Gaming, the bigger your panel, quite frankly, the better, as long as your room can accommodate it. If your budget will allow, then consider upgrading from HD and instead of going for one of the new breeds of panel with Wide Quad High-Definition or even better still, Ultra-High Definition which is also known as 4K.
There are several different types of Display technologies available each with their own merits and their army of loyal fans. Twisted Nematic panels (TN) are popular and affordable and provide quick refresh rates and fast response times. You could also take a look at a Vertical Alignment panel (VA) that are recognized for their robust and vibrant color display. Black isn't even just black if you are viewing it in VA. It can be an all-together deeper and varied visual experience. The final panel style to look out for is called In-Plane Switching (IPS) giving an exceptional all-around fabulous color quality experience but unfortunately lacking a little in the pixel response rate as compared with a TN screen. On the flip-side though, a TN screen is prone to color-shifting so in the end it really will be down to you and what's more important to your overall gaming experience.
Q: What is color gamut?
A: Think of it like a rainbow on your device! The color gamut is the total range of colors that are available on your particular device, for example, a monitor or a printer. A monitor displays color in RGB whereas a printer does it in CMYK. You get a higher color gamut from a monitor than you do a printer. Always check to ensure that your monitor is displaying its full-color gamut and that nothing is lacking. If a color is "out of gamut" then it won't display correctly.
Q: How to fix monitor ghosting?
A: First up, what even is monitor ghosting you might be asking? Well, it the phenomenon you can get when you see a faint but nonetheless distracting and blurry image, that appears to move and change as elements on the screen you are viewing also change. If you are a keen Gamer, it can be a total pain and really put you off the action. The great news is that in most instances it's really not anything serious or expensive to remedy. Typically it will just be your monitor cable that's loose or perhaps been compromised in some way, maybe it's physically touching one of your other, and that could be causing the interference. Remove and replace, and that should automatically do the trick. If not, you may need to buy a new monitor cable, but you certainly shouldn't need to buy an entirely new monitor. Unless of course, you want to use that as an excuse to upgrade to one of the recommendations in our Review!
Q: What is the best way to clean a monitor?
A: There's plenty of conflicting information and various Do's and Don't when it comes to the subject of how best to clean your monitor. One thing for sure, it will have been a significant investment, so you don't want to get it wrong and end up inadvertently scratching the surface. It's our recommendation therefore that you simply use a dry, soft and lint-free cloth. Something like one of those micro-fiber cleaning cloths will be just perfect. If there are any really stubborn stains or dirt, which is pretty unlikely, you might need to use a very mild solution of soap and water, but in most cases, a regular wipe over with a micro-cloth cleaning cloth should be all you need to do.
Sources:
Using HDTV As a Gaming Monitor: Good Idea? - MakeUseOf
Sign Up Now
GET THE VERY BEST OF GEARHUNGRY STRAIGHT TO YOUR INBOX