Last updated:
12 Aug 2020
14 Best PC Gaming Mice (Review) In 2021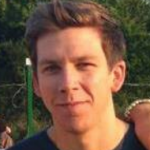 This product guide was written by Jordan Carter
Published
February 18, 2020
If you're not a gamer, you would understand, but expert gamers know that you can't use any old mouse for your mammoth gaming sessions as you celebrate another week at work completed. The best PC gaming mice are not just a marketing ploy to convince real gamers to spend more money. Instead, they are an essential part of your gaming setup.
A fantastic PC gaming mouse is just as important as your gaming chair, gaming desk, and mechanical keyboard. Without it, you risk being a step behind your opponents, letting down your team, and getting booted from the lobby for one too many errors.
With a range of superb features that will appeal to all gamers, these gaming mice are more than just a mere click and move solution. They are rapid-fire, responsive, and reliable, and when you combine them with a mouse pads, the leaderboard is yours for the taking.
Best PC Gaming Mouse
Gaming Mouse Buying Guide
Features To Look For In A PC Gaming Mouse
Before deciding which of the best PC gaming mice is perfect for your setup, check out these essential key features that can enhance your experience.
Grip Style - Knowing your grip style will help you select the best mouse for you. Palm grip is the most common, but claw grip and fingertips grip are also possible.
DPI - Dots per inch registers the number of counts when moving the mouse. The higher the DPI, the better the mouse performs. You may need to vary it between games, which is where adjustable DPI options are available.
Ergonomics - An ergonomic mouse makes the gaming session more comfortable, reduces the chance of a cramp or strains, and also ensures your best performance.
Button Placement - The button placement is like ergonomics and depends on the games you play. Logical button placement that makes the switches easily accessible will be easier to learn and also allow you to click at will. Eventually you will do this without thinking.
Wired vs Wireless - A wired mouse provides a more reliable connection, but wireless mice are easier to transport. If you are gaming competitively, a wired mouse is better as it reduces lag. Wireless options are suitable for casual at-home gaming.
Lift Off Distance - Lift off distance determines how high you can lift the mouse before the sensor stops reacting to the surface. This isn't wholly relevant for casual gamers, but serious gamers will need to consider this when deciding which new mouse is best for them.
Customization - Broad customization allows you to focus purely on the key parts of your game. You can program actions and settings into the switches and also adapt the RGB styling to match your team.
Weight - The weight of the mouse affects how easily you can move it across the surface. But a lightweight mouse is not always ideal. This is why gamers are in two camps regarding the ideal mouse weight. Some prefer lightweight, others prefer a little drag. You can purchase mice with customizable weights to find the perfect option for you.
Polling Rate - Polling rates means the transmission and feedback rate of the mouse to the system. The faster the polling rate, the more responsive your mouse will be, avoiding lag and mis-clicks.
Acceleration - Measure in G force, acceleration is the proportion between pointer paces to hand movement. One G measures at 9.8m/second. While this was important in older models, it is not as vital now.
Prediction - As the name suggests, prediction helps the mouse identify and ignore erratic hand movements to ensure better performance from your actions. By refusing to register the movement, you get increased precision that will prevent mistakes and accidental clicks.

Types Of PC Gaming Mice
Shooter - Shooter-style mice are fast but basic. It is the most common type of gaming mouse and comes with two or three thumb buttons beside the standard left and right buttons plus the scroll wheel. These are ideal for first-person and third-person shooters (hence the name). They are easy to use and easy to learn.
MOBA / MMO - MOBA / MMO gaming mice are, as the name suggests, perfect for massive online multi-player games such as WoW or LoL. They are all similar in design and come with a variety of specific skills that are useful, even if not all the time. These buttons are customizable and can be a challenge to learn for new players, but they will enhance your gaming experience.
Ambidextrous - Ambidextrous mice are suitable for both left- and right-handed players. They were designed to overcome the discrimination left-handed gamers felt, as while there were some lefty options, these were few and far between. The design closely resembles the Shooter-style gaming mouse, but with buttons on both sides, rather than one, which you can disable depending on which is your dominant hand.
Mobile - Mobile mice are for on-the-go gamers. They are compact and often wireless. They are smaller than standard gaming mice and are ideal for fingertip grippers.
Hybrid - Hybrid mice provide the best of all worlds. They are flexible and versatile and come with the Shooter-style top buttons and some MMO type buttons, although these are not as comprehensive as full-style MMO gaming mice.
The best!
Gear, gadgets & stuff for men
Straight to your inbox