Best Subwoofers In 2022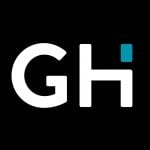 This product guide was written by GearHungry Staff
Last Updated
January 14, 2020
GearHungry Staff
GearHungry Staff posts are a compilation of work by various members of our editorial team. We update old articles regularly to provide you the most current information. You can learn more about our staff
here
.
GearHungry may earn a small commission from affiliate links in this article.
Learn more
We all know we need a subwoofer, but how many of us really know why? If music purity is important to you, then a subwoofer will certainly enhance the sound of music and elevate it to something quite extraordinary. In short, a subwoofer is a speaker that produces bass and sub-bass sounds. These are the low-pitched frequencies that simply can be produced by ordinary speakers.
The best subwoofers add an element of sound to your music that can give you a complete, immersive dimension. If you've invested a lot of money into your music collection, it stands to reason that you want to hear it at its absolute best. So, check out our selection of the best subwoofers and improve your listening pleasure.
The Best Subwoofer
Klipsch R-120SW Subwoofer
This Klipsch R-120SW Subwoofer has been designed to ensure you get the best sound possible when you watch movies or listen to music. You simply can't get better for your home audio system as this subwoofer produces a clean, deep bass response. The spun-copper IMG (injection molded graphite) woofer cones are super-light but extremely rigid to give you a great low-frequency response without the annoying cone breakup and distortion. It has also been built into a reinforced MDF cabinet that is durable and designed for reduced vibration to further enhance your listening experience. For more quality audio devices, check out our selection of the best tailgate speakers.
Key Features:
12″ High excursion spun-copper Imp woofer
29Hz – 120Hz +/- 3dB
Max acoustic output 116dB
Bass-reflex via rear-firing port.
Amplifier power (control/peak): 200W/400W
Specification:
Brand

Klipsch

Model

R-120SW

Weight

31 Pounds
400-Watt all-digital amplifier
All digital amplifier
High-quality cabinet design
Amp is a little sensitive
Polk Audio PSW10 10 Inch Powered Subwoofer
The unique configuration of this Polk Audio PSW10 10″ Powered Subwoofer produces some really pure sounds with a maximum bass impact. It's a great subwoofer with a deep, powerful bass so you can feel your music as well as hear it. You can easily connect it to any of your existing systems with springs for both input and output. Listen to distortion-free music in total relaxation with this compact, but powerful subwoofer. You may also be interested in some of the best outdoor speakers from our list, so be sure to check them out.
Key Features:
10-inch Dynamic Balance woofer
100 Watts of Dynamic Power with in-built 50-watt RMS amp
Continuously variable 80-160 Hz crossover
40-160 Hz (-3dB) frequency response
State-of-the-art Klippel distortion analyzer
Resonance-Free Dynamic Balance Driver Materials
Specification:
Brand

Polk Audio

Model

AM1055-C

Weight

2.2 Pounds
Deep, powerful bass
Easy to connect
Unique design keeps your subwoofer stable
For a truly amazing cinematic and sound experience, you can't go wrong with this Bose Bass Module 700 subwoofer. The deep impact of the low-frequency sounds produced by this subwoofer will completely immerse you into the movies you watch, or the music you love to listen to. This is a wireless, compact subwoofer that has a range of up to 30 feet so it's easy to position and reposition as needed. It can be teamed with other Bose products for a truly personalized home entertainment system and the premium glass-top finish is stunning and will look great with any decor.
Here are some of the top electric guitars for beginners you may be interested in. Check them out.
Key Features:
Wireless, compact subwoofer
A powerful driver and generously sized port
Premium glass top finish
Wireless range up to 30 feet
Specification:
Brand

Bose

Model

809108-1100

Weight

30 Pounds
No wires
Virtually distortion-free
Combines with other Bose speakers and subwoofers
Buying all components separately can be expensive
Klipsch 400 Watts Brushed Black Vinyl Wireless Subwoofer
Turn any larger area into a home theater and entertainment center with this Klipsch 12″ 400 Watts Wireless Subwoofer. You can enjoy, crisp, clear, and really deep low-frequency sounds, and a minimal amount of distortion with high efficiency and true-to-source accuracy. This subwoofer is also wireless so you can move it around the room to get the best acoustic sounds. The grill is strong, flexible, and removable so cleaning and maintenance are easier. This is a great, compact, all-digital amplifier that will blast through your home with perfect sounds. For more great products for your home, check out our guide to the best tower speakers and pick your favorite.
Key Features:
12″ front-firing, spun copper img woofer
2.4Ghz wireless hi-fi pre-paired transmitter
All-digital amplifier
Low-pass crossover and phase control
Strong, flexible, removable grille
Front-mounted LED Power Indicator
Specification:
Brand

Klipsch

Model

R-12SWi

Weight

37.4 Pounds
Wireless High-Fidelity Connectivity
High efficiency and true-to-source accuracy
Remarkable low frequency response with minimal distortion
Bring your favorite action movies to life with this Bose Bass Module 500 subwoofer. It produces rich, thundering bass for a truly realistic sound that will blow you away. It's small and compact so you can tuck it in a corner and, being wireless, you can move it around the room to where you feel the sound the best. But don't let the tiny size fool you, this subwoofer really packs a punch when it comes to the sound so you can fully immerse yourself in anything you decide to listen too. Music sounds cleaner, with no distortion. It will reverberate through your home bringing all of your music to a new and exciting level. It makes an ideal gift for music lovers.
Key Features:
Wireless connectivity for TV or Sound system
The dynamic range of bass delivery
Crafted from premium materials
Measures 10″ x 10″ x 10″
Specification:
Brand

Bose

Model

796145-1100

Weight

11 Pounds
Small compact size
Completes your Bose 500 or 700 soundbar
Produces rich, thundering bass
Only compatible with Bose soundbars
Klipsch Synergy Black Label Sub-100 Subwoofer
Introduce yourself to the neighbors with sounds that will rattle all of the windows in the immediate area with this Klipsch Synergy Black Label Sub-100 Subwoofer. This subwoofer delivers smooth, even dispersion of bass that will breathe new life into your favorite tunes. You can connect it to your sound system or TV and completely immerse yourself in the perfection of sound transmitting from the down-firing speaker. The copper grille and black cabinet look stunning and will compliment any other pieces you have in your entertainment system. If you like the sound that shakes, rattles and rolls, this is the subwoofer for you. If you are also into gaming, you will definitely like some of the best gaming speakers from our list, so check them out.
Key Features:
Spun copper front-firing Cerametallic woofers
10-inch, down-firing driver
Klipsch Tractrix Horn technology
200 watts continuous, 420 watts dynamic power
Black and copper accents
Specification:
Brand

Klipsch

Model

Sub-100

Weight

30.8 Pounds
Smooth, even dispersion of bass
Signal-sensing automatic on/off setting
Down firing speaker can shake loose cables
Klipsch Reference R-10SW 10 Inch 300w Powered Subwoofer
With bass so deep you'll think you're experiencing an earthquake, this Klipsch Reference R-10SW 10″ 300w Powered Subwoofer is sure to please all the sound-addicts out there. This all-digital amplifier delivers 300 watts of dynamic power that you can hear and feel, right down to the core of your being. The Line/LFE inputs are compatible with old and new receivers so you won't need to replace your old system anytime soon. For the purest sounds and deep, rich bass, this subwoofer is a great companion to any home entertainment system. Our guide to the best soundbars features more quality products that will enhance your sound experience, so check them out.
Key Features:
Powerful 10″ copper-spun front-firing woofer
All-digital amplifier delivers 300 watts of dynamic power
Equally impressive with music and movies
Low-pass crossover and phase control
Dimensions:14(H) x 12.5(W) x 15.7(D) Inches
Line/LFE inputs for compatibility with most receivers
Specification:
Brand

Klipsch

Model

R-10SW

Weight

25.5 Pounds
Provides deep bass and placement flexibility
High efficiency and true-to-source accuracy in reproduction
Needs to be paired with other Klipsch speakers
Sony SACS9 10-Inch Active Subwoofer
You may look at this rather compact subwoofer, and think it's not very strong, but keep in mind that good things come in small packages. This tiny, but powerful Sony SACS9 10-Inch Active Subwoofer will have everything shaking form your windows to your floors with deep, resonating sounds. The overall design ensures minimum vibration for tight bass that you can feel and hear. Those action movies will never be the same with sound so amazing, it'll bring those fast action scenes to life. Be sure to also check out our selection of the best portable Bluetooth speakers for more high-quality products like this.
Key Features:
115 Watt, Amplified Subwoofer (6 ohms, 80 Hz, 10% THD)
10 inches Foamed-Mica Cellular Reinforced Woofer
Speaker and Line Level Inputs,
Frequency Response 28-200 Hz
Inactive subwoofer for thumping bass
Specification:
Brand

Sony

Model

SACS9

Weight

21.1 Pounds
Compatible with High-Resolution Audio
Minimizing vibration for tight bass
Compact design for small spaces
Misses some low-frequency sounds when connected to TV
Samsung Sound+ SWA-W700 Wireless Subwoofer
If you love great sounds but don't feel tech-savvy enough to connect a lot of bits and pieces together, this wireless Samsung Sound+ SWA-W700 subwoofer is the answer to your audio dreams. It automatically tunes itself to the Sound+ soundbar for a complete entertainment system that will bring shattering life to your movies, videos and music playlists. This subwoofer has been designed to look seamless, front and back so it can easily blend in with other pieces of your home entertainment system. You'll get more enjoyment and a true cinematic experience when you sit down with the family to watch movies. Enjoy the cinema experience from the comfort of your favorite spot on the sofa. You can also get it as a remarcable gift for audiophiles in your life.
Key Features:
10-inch driver and frequency range of 27Hz~120Hz
Seamless operation
Wireless connection
Front-firing design
Produces deep, bass sound
Specification:
Brand

Samsung

Model

SWA-W700/ZA

Weight

32 Pounds
Automatically tunes itself to the Sound+ soundbar
Designed to look seamless, front and back
Some issues with wireless connection
Subwoofer Buying Guide & FAQ
How We Chose Our Selection Of Subwoofers
Brand – With so many different brands of subwoofers on the market, it's not an easy task to choose the best subwoofer. We chose brands from manufacturers that have a proven track record of producing quality products. The purpose of a subwoofer is to enhance your listening experience, not have you cringing at tinny, rattling sounds. It's always best to avoid cheap imitations when shopping for a subwoofer.
Quality Enclosure – While the quality of the internal mechanisms of a subwoofer is of the utmost importance, don't overlook the quality of the materials used in making the enclosure. Think of the acoustics. The materials used should enhance the acoustics, especially the bass. Inferior materials may result in a lot of vibration which will really distort the sounds. This is especially important for subwoofers as they produce lower frequency sounds that tend to reverberate.
Price – If you already have a sound system or home theater system, you're well aware of the price of all the various components. Good quality subwoofers don't come cheap, but they don't need to break the bank either. We've included subwoofers in different price ranges so you can find one to suit your needs and your budget. The good news is, that a high price isn't always indicative of the best subwoofers and in many cases, you can get a good quality one at a reasonable price.
Reviews – Consumers do not shy away from voicing their opinions and certainly do so when it comes to their purchases. We chose our selection of subwoofers because they came with detailed and positive customer reviews. This is a great way to understand how well a subwoofer performs and the quality of the bass sounds it produces. We recommend you also check the negative reviews. Negative reviews don't necessarily mean the product is defective or inferior in any way. It could just be one little aspect that the customer wasn't too fond of and it may be a deal-breaker for you too.
Features To Look For In Subwoofers
Low-Frequency Extension – There are limits as to how deep the bass tones can be and some sounds will go well below the threshold of human hearing. Most subwoofers can't go lower than 20Hz, but the manufacturers will claim they can and play on the mid-range bass performance. If you really want the truest, deepest bass sounds, look for specifications that show the bass level capable of coming down to 30Hz.
Low-Frequency Output – The best subwoofers play loud sound free of distortions. Most subwoofers have an in-built internal amplifier that will adjust and play any sound that comes through. Where possible, listen to the sound produced by the subwoofer with a variety of tones. Pay close attention to how much thumping you feel. It's also a good idea to do a little of your own research and check customer reviews if you aren't able to check the performance in person.
Connectivity With Other Speakers – A subwoofer on its own isn't going to deliver the pure sound so you will need to connect it to other speakers. If you have an existing sound system complete with speakers, you should check the manufacturer's specifications to make sure you can connect your subwoofer with your current speakers and system. If you're shopping for a new sound system, you have the advantage of being able to customize your system by choosing a great subwoofer and matching speakers. Many manufacturers bundle these systems together but check to ensure you actually want everything in the bundle.
Size – When it comes to the powerful sounds produced by a subwoofer, it's easy to think that bigger is better. What is important is that your subwoofer works seamlessly with your other speakers to give you a completely immersive sound experience. Having said that, if your sound system is located in a large room or open area of your home, a larger subwoofer will reverberate really well. In short, the larger the surface area of the subwoofer, the deeper the bass.
Ports & Passive Radiators – Some subwoofers have an additional port that forces more air out of the subwoofer increasing the bass. Others use a passive radiator that, along with the speaker, increases the efficiency and precision of the sound. A passive radiator helps to increase the low-frequency performance of the subwoofer.
Crossovers – The crossover is an electronic circuit that re-routes low frequencies to the subwoofer. All frequencies above a certain point are produced in the main center of the system and the surrounding speakers. Anything below that particular point will flow through to the subwoofer. The best subwoofers have a crossover frequency of 100Hz.
Non-Directional Deep Bass – Our ears can't actually pinpoint the origin of really low-frequencies so it's important to look for a subwoofer with a non-directional deep bass. When it comes to a good subwoofer, it's more about what you can feel, rather than hear.
Wired Or Wireless – Gone are the days when everything was connected by wires. In the case of a home entertainment system with surround sound speakers, the hardest part to deal with was how to hide all those wires. This wireless connectivity is great with powered subwoofers because these usually have their own built-in amplifiers.
Types Of Subwoofers
Passive Subwoofers – These are powered by an external amplifier in much the same way as the other speakers in your sound system. If you're connecting a passive subwoofer to your home theater system, your best bet is to place an external subwoofer amplifier between the passive subwoofer and the subwoofer preamp outputs of your home theater's receiver.
Powered Subwoofers – These days, the most common types of subwoofers are powered subwoofers. These have their own built-in amplifiers which are optimally matched to the subwoofer speaker. The best aspect of a powered subwoofer is that it's simple to connect. All you need is AC power and a connection to Subwoofer output from a receiver.
Front Firing And Down Firing Subwoofers – A front-firing subwoofer has a speaker that is mounted so that the sound radiates from the front or sides of the enclosure. Down firing subwoofers, as the name suggests, is mounted so that the sound radiates from the bottom of the subwoofer towards the floor. Both of these subwoofers work in a similar way and most experts will tell you that it depends greatly on where you intend to place your subwoofer.
Subwoofer FAQ
Q: Do I need a subwoofer?
A: A subwoofer may not be all that necessary, but if you have a home theater or sound system, it's definitely advisable to get one. You may have some great speakers, but without the subwoofer, the sound may come across as flat and even tinny. That's when you really appreciate the bass sounds the subwoofer is capable of producing. One thing is for certain, once you've had a subwoofer, you won't want a home entertainment system without one.
Q: What is the difference between a speaker and a subwoofer?
A: A speaker is an electroacoustic transducer. In short, it transforms an electrical signal into sound. In many ways, subwoofers are also speakers but their main focus is on the lowest frequencies of sound, particularly the deep, bass sounds. Speakers mainly work with higher frequencies.
Q: Can I use a subwoofer as a speaker?
A: Ask any audiophile, and they will tell you that you simply cannot use a subwoofer as a speaker. The main purpose of a subwoofer is to produce low frequency, deep bass sounds so it is really restrictive when it comes to the full spectrum of sounds and frequencies. To get the most out of your sound system, you will definitely need to pair your subwoofer with good quality speakers.
The best subwoofer will enhance every aspect of your home entertainment or sound systems. Turn your home into a cinema or an auditorium with sound you can hear and feel. Make sure the subwoofer you choose is compatible with the speakers you intend to connect to it. Enjoy the loud, reverberating sounds to your heart's content, but don't forget to be considerate of your neighbors and keep the volume down. Better yet, invite them over on movie night and let them experience the pure, deep bass sounds from your subwoofer.
Sign Up Now
GET THE VERY BEST OF GEARHUNGRY STRAIGHT TO YOUR INBOX